The holiday may be over, but there are still plenty of Memorial Day mattress sales you can still shop. If you've been meaning to replace an aging bed, duvet, or foundation — now is the time to do it. Practically every mattress manufacturer is still offering Memorial Day mattress sales with prices we won't see again till September. From our favorite budget mattress to the best pillow we've tested, these are the best prices we've seen since the start of the year.
If you want to get the most from your money, the best Memorial Day mattress sale I'm seeing right now comes from Nectar. Nectar is taking 33% off sitewide. The Nectar Memory Foam Mattress is our top value mattress and ranks high in our our best mattress guide. It's an excellent bed for just about any type of sleeper. After discount, the Nectar Memory Foam (queen) is priced at $699, which is its second-best price of the year and just $70 shy of its all-time price low (which we saw on Black Friday). Note: Nectar mattresses are always on sale — even outside of major holidays. However, it's on big holidays like Memorial Day that you'll find lower prices than your everyday sale.
If your budget allows you to spend a little more, another great mattress sale comes from Saatva, which makes our favorite overall mattress. Saatva is taking up to $600 off select mattress purchases. After discount, you can get the Saatva Classic (queen) for $1,695. Earlier this year Saatva increased the price of its mattress, however; this is the lowest price we've seen since the increase. Additionally, the current sale knocks the twin mattress to $770. (The twin-size mattress is rarely on sale). This is one of those deals I recommend buying now, as I don't foresee this mattress getting significantly cheaper over the summer.
It's worth noting that this year's Memorial Day sales are more aggressive than previous years. Consumer spending is low and households across the country are adjusting their budgets. That means mattress manufacturers are digging deeper to offer bigger and better savings than usual. That said, we're still being judicious about the Memorial Day mattress sales we cover.
All deals we spotlight will be price checked, analyzed against that item's previous price history, and highlighted only if it's a true price low. We're also actively looking for sales on value picks, Editor's Choice mattresses, and bedding we own or highly recommend. Below are the best deals you can through the end of the week.
Memorial Day mattress sales — Quick links
Best Memorial Day mattress sales
Editor's Picks
Hybrid
Memory Foam
Organic
Weighted blankets
Accessories
Pillows
Pet beds
When is Memorial Day?
Memorial Day will be celebrated on Monday, May 29, 2023. It's a major federal holiday mourning military personnel who've died while serving in the U.S. armed forces. The holiday also marks the unofficial start of the summer. As a result, retailers from Amazon to Walmart offer discounts on everything from 4K TVs to Nespresso machines. Memorial Day is also a huge day for mattress deals. It's one of the best times to buy a new mattress alongside other major retail holidays like Black Friday and Cyber Monday.
Best Memorial Day mattress sales — what to expect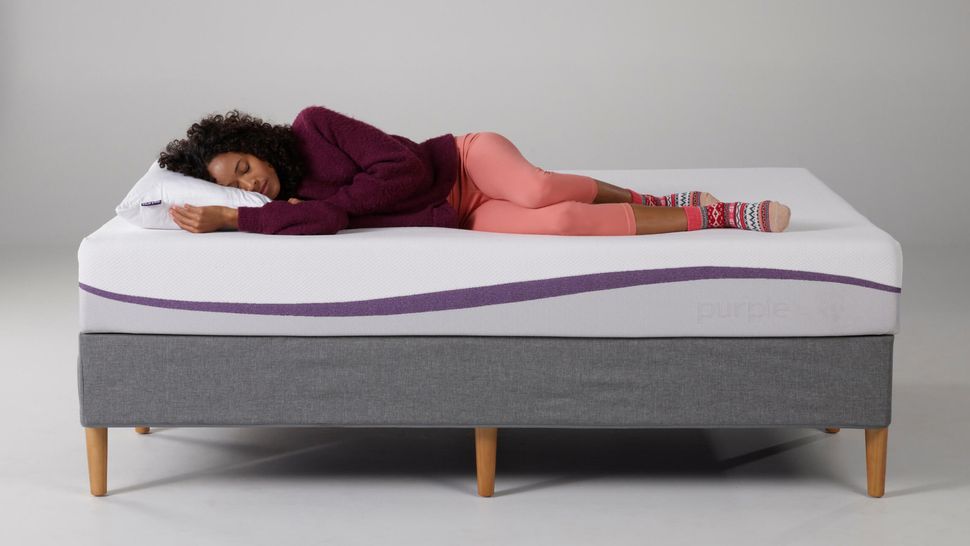 Buying a mattress is a major investment, so it pays to do some homework before making a purchase. Because prices are so low, many people wait specifically for Memorial Day mattress sales to buy a new mattress, but that doesn't always guarantee you'll get the best deal or the best bed for your budget. Here are a few tips to ensure you get the Memorial Day mattress sale possible.
Look for dollar-off discounts instead of percentages: Flashy slogans like 50% off are designed to grab your attention. But a percentage off means nothing if you don't know the dollar-off discount. Always look at the original price and the final/discounted price before you make a final buying decision, that way you'll know just how much you really saved.
Shop around for mattress coupons: Many mattress manufacturers offer coupons that can save you a few extra dollars or get you a free bedding bundle with your mattress purchase.
Look for freebies with your purchase: Dollar-off discounts are the way to go when it comes to shopping for a new mattress. But we also recommend looking for freebies that can sweeten your purchase even more. Nectar, which makes our favorite mattress of all time, usually offers a $159 bedding bundle (down from $599) with its mattress purchases. The bundle includes a free mattress protector, sheet set, and pillows.
Find the best warranty possible: The downside to online mattress shopping is that you can't try out a mattress before you buy it. Fortunately, most mattress manufacturers offer extended trials accompanied by warranties that last 10 or more years. Nectar, for example, offers a 365-night home trial bundled with a forever warranty. To be fair, not all mattress retailers are as generous, but it's worth knowing the warranty and return policy before buying your new mattress.
Invest as much as you can: A mattresses is something you buy maybe once every 10 years. It's also something you use for hours every day. As a result, you'll want to invest in a good mattress, rather than opting for the cheapest mattress you can find. Not only will your back thank you, but you'll also avoid having to buy a new mattress more frequently.
When will Memorial Day mattress sales begin?
Most Memorial Day mattress sales will begin in mid-May. There's a chance we could see a 24-hour flash sale here or there, but for the most part — all major sales are still weeks out.
Buy a mattress now or wait for Memorial Day?
It goes without saying that you can find mattress sales any day of the week. However, the reason we recommend you wait till Memorial Day deals are live is because year after year, Memorial Day mattress sales trump any sales launched in April or early May. We're not talking a difference of just $50 either. Mattress manufacturers go all out with discounts that can save you from $200 to $1,000 off all types of mattresses. The same can be said for deals on bedding like weighted blankets, pillows, and mattress protectors.
Do Memorial Day mattress sales include bedding?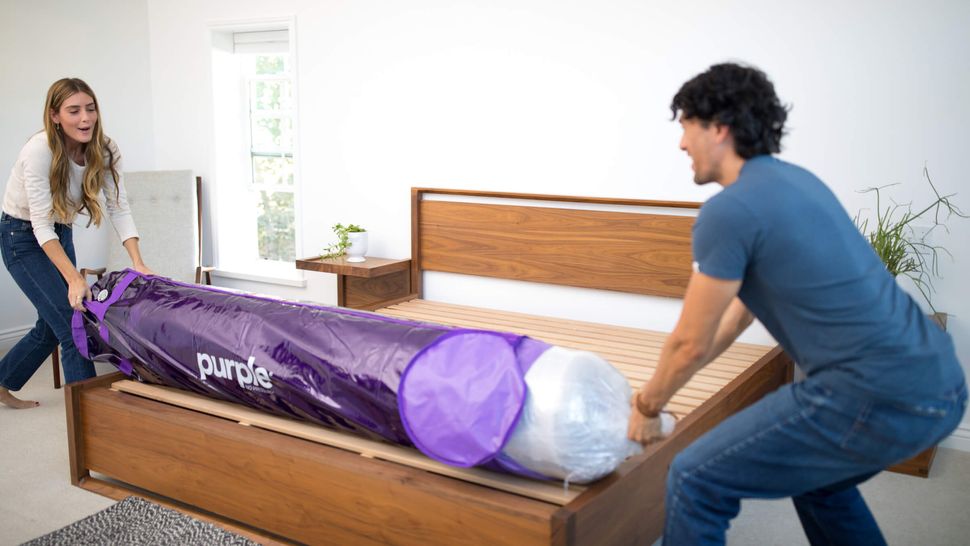 Not everyone may need a new mattress. Fortunately, bedding sales will also play a huge role in most Memorial Day mattress sales. You can expect to see sitewide discounts on comforters, bed sheets, pillows, and mattress toppers. Even some dog beds may see epic discounts as we approach the holiday. The holiday is not only great for mattress sales, but all things mattress related.
Is Memorial Day a good time to buy a mattress?
Memorial Day is one of the best times to buy a mattress. Outside of Black Friday, Memorial Day mattress sales offer the best discounts of the year. You'll see a mix of dollar-off discounts as well as free gift sets bundled with your mattress purchase. Some of the best Memorial Day mattress sales offer both. Last year, Nectar offered up to $399 off mattresses and a bedding bundle worth $399 with every purchase.
What is the best month to buy a mattress on sale?
Traditionally, November is the best month to buy a new mattress. Black Friday and Cyber Monday sales offers the best prices of the year hands down. However, not everyone can wait till the end of the year to buy a new mattress. That's where Memorial Day mattress sales come into the picture. Memorial Day is known for offering steep price cuts that you'll likely not see again till November and December. Sure, you'll find mattress deals on the 4th of July and even on Prime Day, but prices on Memorial Day tend to be the best outside of the winter holiday season.
Prime Day vs. Memorial Day mattress sales
While there's no official date, we know that Prime Day will occur in July. That begs the question — are mattresses cheaper during Prime Day or during Memorial Day. The answer: Memorial Day. Prime Day deals tend to focus on Amazon devices, whether it's Amazon's Alexa-based devices or its line of apparel. Yes, we'll see mattress discounts on Prime Day, but they'll be limited to Amazon price drops only. Meanwhile, Memorial Day mattress sales can be found at any mattress manufacturer or retailer. The price drops are steeper and your options are greater.
What were last year's best Memorial Day mattress deals?
Multiple mattresses features in our best mattress guide were on sale last Memorial Day. A few noteworthy sales includes up to $225 off the Saatva Classic, which is our favorite affordable luxury mattress. Likewise, the Cocoon by Sealy was on sale from $469. We've rated the mattress as our favorite mattress for hot sleepers. Finally, our favorite overall mattress — the Nectar Memory Foam — was on sale from $499 with $399 in free gifts.
If you're looking for other promotions from mattress retailers, we also have a number of coupon & deals pages specifically for some of the brands featured on this list:
You'll find promo codes to apply to orders, plus information on sales, free trials, discount schemes and more info designed to help you save. Whenever you're looking to purchase a new mattress or some bedding, be sure to check these pages to confirm you're getting the best deal possible.