The Nectar mattress sale is still in full swing and while this specific deal has been running for over a year, it's still unbeatable value. Not only can you save $400 on all three Nectar models in the US, you'll also get $399-worth of free accessories added to your order when you buy a mattress directly from the brand.
The free gifts included with this Nectar mattress deal are two cooling pillows, a bed sheets set and a mattress protector. It's hands-down one of the best value Labor Day mattress sale offers we've seen and is unlikely to get any better.
In the UK, the Nectar Sustainable Sleep Sale has one of the best deals for overhauling your bed in one go. Today you can save up to £519 and get up to £385 of free gifts (this includes two premium pillows, sheets, a luxury duvet and a protector).
For sheer value for money, we think the Nectar Memory Foam is the best mattress you can buy. It's supremely comfy and supportive for a range of sleeping positions and it costs far less than its US competitors such as Casper or Purple, or the likes of Simba in the UK. Dive into our Nectar Memory foam mattress review to hear more.
Nectar also offers a 365-night risk-free trial, giving you an entire year to decide if your new mattress is right for your body. If you change your mind, Nectar will refund you and collect the mattress for free (not all mattress brands offer this). There's a forever warranty too.
Wondering whether to hold on and see if prices drop further? We don't think they will. These discounts match what we saw in the Nectar Black Friday sale, so we don't expect these cheap mattress deals to get any better. So if you're looking to buy a Nectar mattress, now is a great time.
Nectar mattress sale: best US deals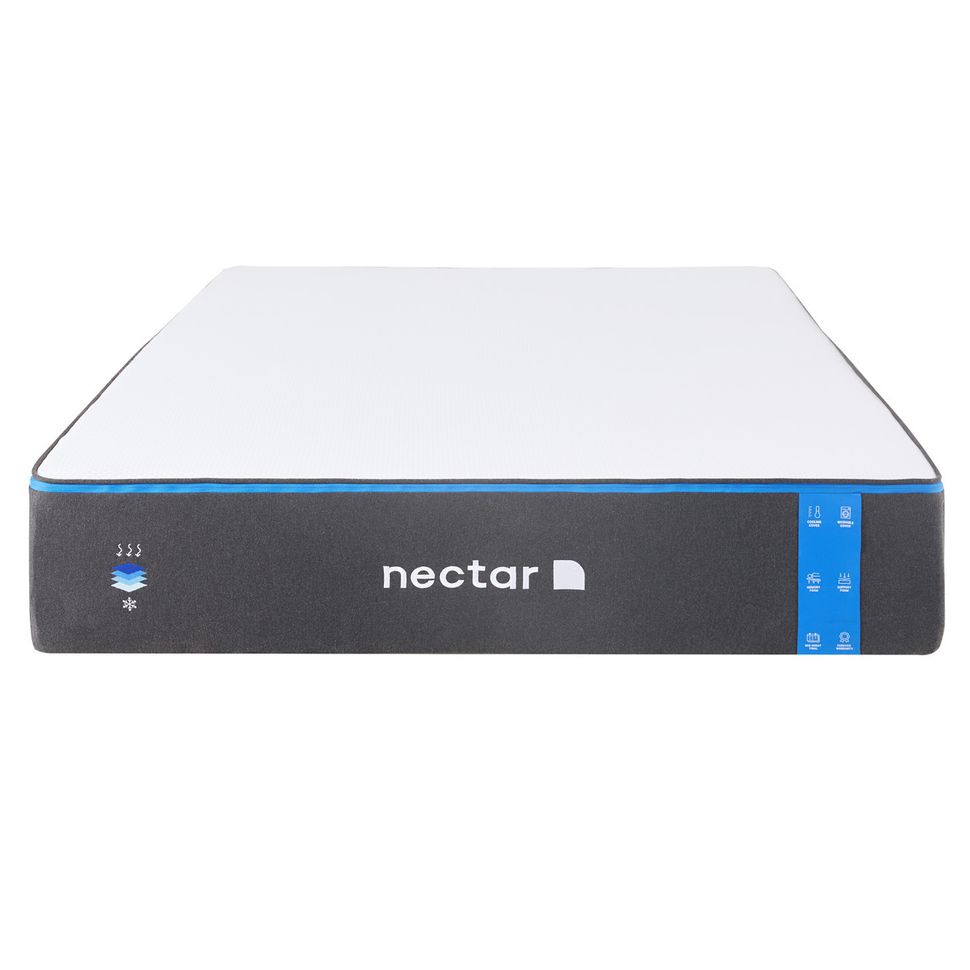 Nectar Memory Foam mattress: from $798 $499 + $399 of free gifts at Nectar
Save up to $799 - The most affordable in Nectar's current range, the original Nectar Memory Foam has recently been upgraded to offer a cooling cover. That upgrade doesn't mean a price boost though, with a huge $499 discounted rate still available, plus $399 of free gifts up for grabs. This Nectar mattress sale runs most of the year, but you'd be hard-pressed to find a better value mattress.
View Deal
Nectar Premier Mattress: from $1,297 $899 + up to $498 of free sleep gifts at Nectar
With enhanced cooling and support thanks to a three-inch layer of gel infused memory foam, the Nectar Premier mattress steps things up a notch to adjust your temperature as you sleep. You'll find a $400 discount live right now, as well as up to $498 worth of sleep gifts, including a Google Nest Hub.
View Deal
Nectar Premier Copper Mattress: from $1,697 $1,299 + up to $498 of free gifts at Nectar
The top-tier Nectar Premier Copper mattress uses heat conductive copper fibers to offer a level of thermoregulation unmatched in Nectar's range. There's far more depth here too, with a 1-inch comfort layer running along the top for extra cushioning as well as an additional 2-inches in the base for more support. You'll still find $400 off all of that, with up to $498 worth of free accessories too.
View Deal
Nectar mattress sale: best UK deals
Nectar Memory Foam mattress: from £769 £466.65 at Nectar + up to £385 of free accessories
This Nectar mattress bundle is offering an excellent discount on not only the mattress, but also memory foam pillows, a mattress protector, luxury duvet, and a bedding set. The price (and savings) increase with the size - but at the cheapest end of the spectrum you can grab a mattress and all gifts for under £500.
View Deal
Nectar Platform Bed with Mattress: from £828 £579.85 at Nectar
You're saving up to £394 on this Nectar Platform bed with a Nectar Memory Foam mattress. That's an excellent offer if you're looking for a full bedroom refit, with the double size coming in at just £626.35 (saving you £304.65).
View Deal
Nectar mattress price: how much do they cost?
The flagship Nectar Memory Foam mattress costs from $499 (was $799) in the US, and £324 (was £449) in the UK; while the Nectar Premier - a new memory foam mattress only sold in the US starts at $899.
Although Nectar's mattresses are 'officially' priced in the upper-mid range of the market, we've never seen them sold at full price. Even last summer when Nectar bumped up the price of its entry-level memory foam mattress in the US to start from $799. the company continued to sell it with a $300-$400 discount, keeping it comfortably within the cheaper mid-range bracket, and making it very competitive indeed.
In fact, this permanent sale pricing means Nectar's mattresses typically cost at least $200 less than those from leading rivals, such as Casper and Purple. However, where Nectar really stands out is in value. It's well-known for running some of the best mattress deals you'll find. You'll virtually always get two free premium pillows (worth $150) added to your order, for example. Nectar also offers an industry-leading 365-night sleep trial, and a forever warranty. It's superb value for money.
DreamCloud's US offers are a close second, with typical savings of $599 on any mattress size (usually $200 off, plus $399 of free gifts). We've rounded up all the best DreamCloud discounts and sales to help you save on comfier sleep. We'd also recommend Emma US for a very affordable all-foam option, and it's regularly on sale too - see our guide to the best Emma mattress sales for the latest offers.
Nectar mattress sale: today's best prices
Image 1 of 6
Image 2 of 6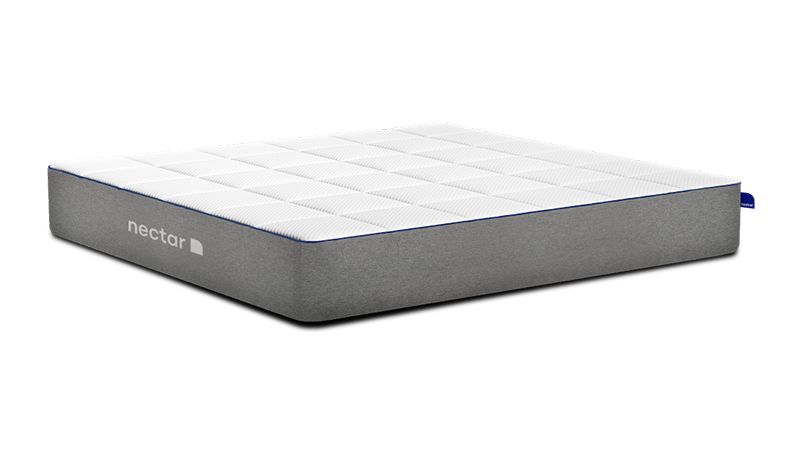 Image 3 of 6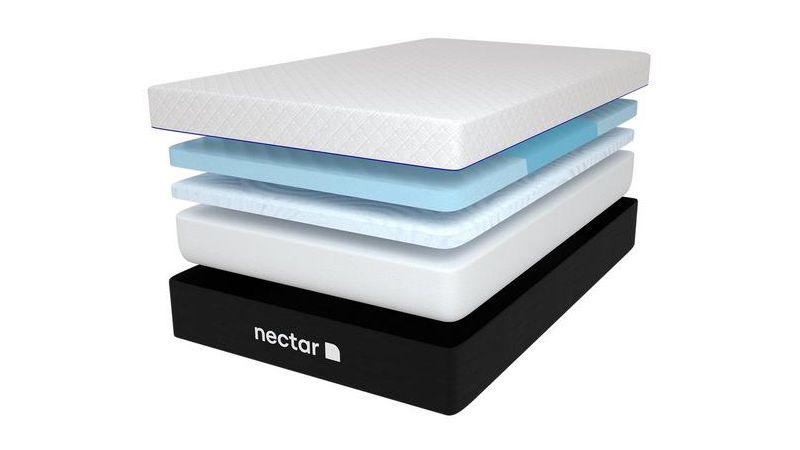 Image 4 of 6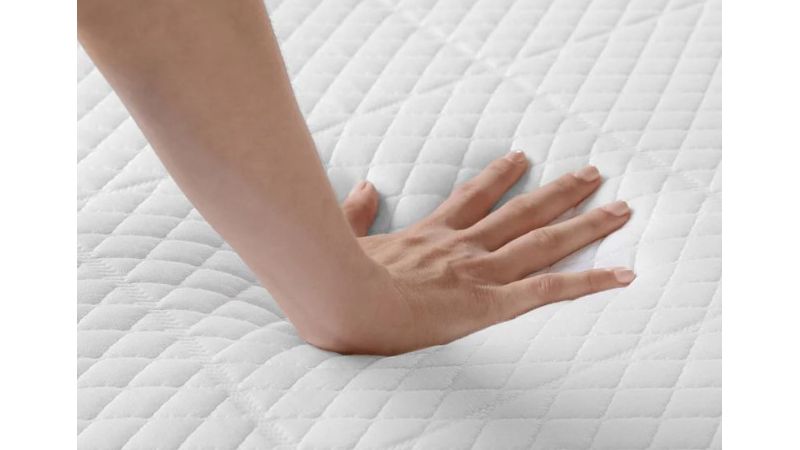 Image 5 of 6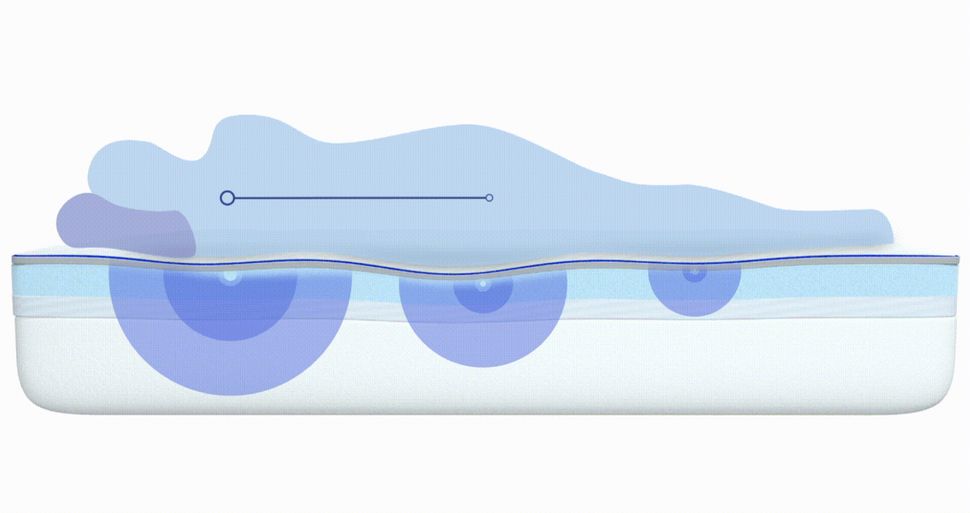 Image 6 of 6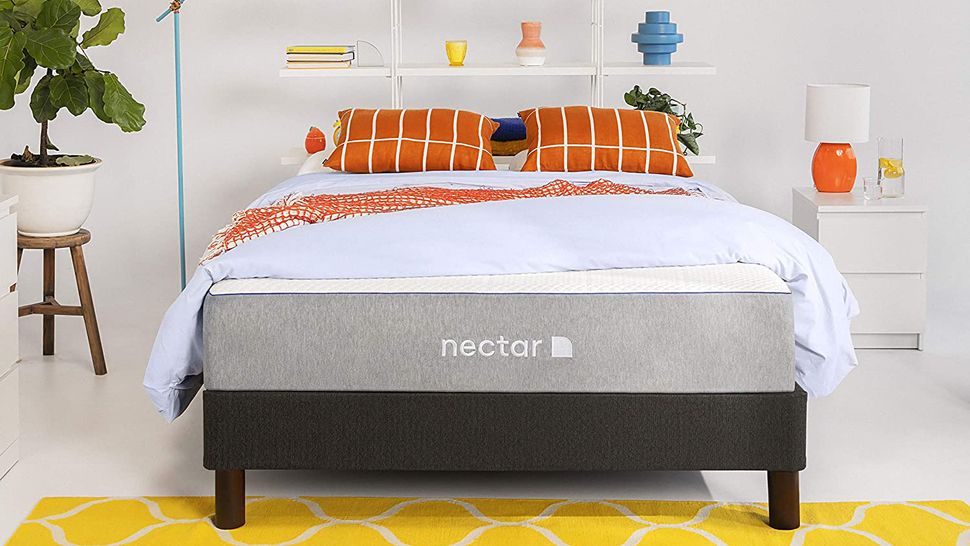 We've named Nectar's flagship product, the five-layer Nectar Memory Foam, as the best mattress you can buy, and it tops our best memory foam mattress list too. At almost half the price of the Lush mattress - and sold at a good $200 cheaper than its mid-range rivals - the Nectar Memory Foam mattress sits comfortably at the more affordable end of the mattress market, and offers outstanding value for money.
It's available in six different sizes in the US, with official prices starting from $798 for a twin size to $1,398 for a California king. In the UK there are five sizes - single to king size - and prices start from £414. However, it's rare to find the Nectar mattress on sale on either side of the pond without a generous Nectar mattress deal to bring the price down further.

The Nectar Memory Foam mattress is comprised of five different layers, starting with a super-soft quilted memory foam mattress cover on top. That's followed by a gel memory foam layer, which serves to distribute your weight and body heat to keep you cool.
Next, an adaptive hi-core memory foam adds extra support, helping avoid the sinking feeling that can come with some foam-based mattresses. Under this, a base layer helps stabilize the materials above and offers another layer of support, while the bottom mattress cover prevents slippage on your bed frame (it works with any type) or the floor.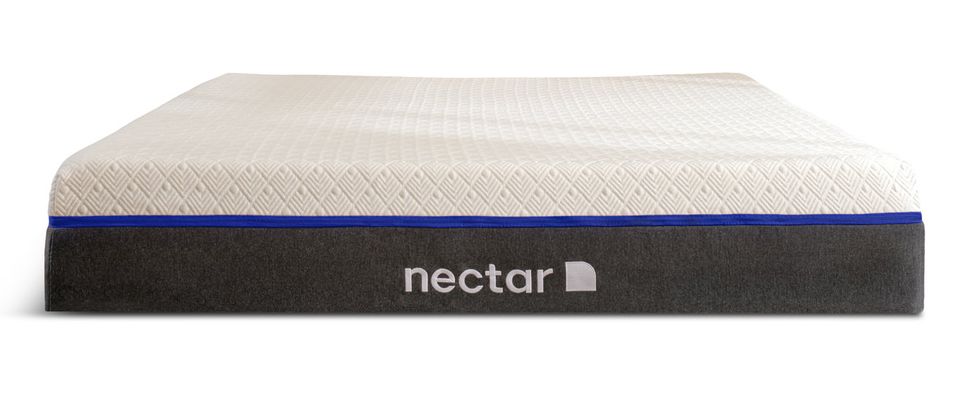 The Lush is Nectar's higher-end mattress, and it's priced accordingly. Available in six different sizes, a twin starts at $1,099, while a California King is priced at $1,799.

The Nectar Lush mattress is made of five 12-inch layers for superior support and pressure relief. The premium mattress offers additional cooling properties with a gel-coated memory foam layer that helps regulate body temperature, and a cooling cover that helps draw heat away from the body. You're also getting an Energex memory foam layer that contours to your body and provides pressure relief.
Nectar's Lush mattress is perfect for someone looking for more support and comfort, and prefers medium firmness. The Nectar Lush also provides additional cooling properties to help regulate your sleeping temperature all night long.
Which Nectar mattress should you buy?
Aside from price, the biggest difference between the Nectar Memory Foam mattress and The Nectar Lush is the level of firmness. The Nectar Memory Foam mattress is medium-firm, while the Nectar Lush is slightly softer, billed as a medium. The premium option is also 12 inches deep, rather than 11, and offers enhanced cooling properties.

Both mattresses are made from two layers of gel memory foam that help to circulate air and distribute weight, so you'll feel supported and cool no matter which mattress you choose. Nectar also makes a great mattress protector, which we'd recommend to keep your new mattress in pristine condition.
Nectar promo code: do you need one?
The short answer is no - usually a Nectar mattress promo code isn't needed to get a discount on the mattress. Whenever there's a Nectar sale, the discount is usually applied automatically at checkout. That's where any free gifts - like Nectar's premium pillows - will be added to your order, too.
That means there's no need to spend ages searching for Nectar promo codes to save money on the mattress. You'll find the best Nectar deals on the Nectar website itself, and they don't require a Nectar discount code. Just add the products you want to your order, and you'll see the savings at checkout.
Nectar mattress Black Friday and Cyber Monday deals in 2021: what we expect to see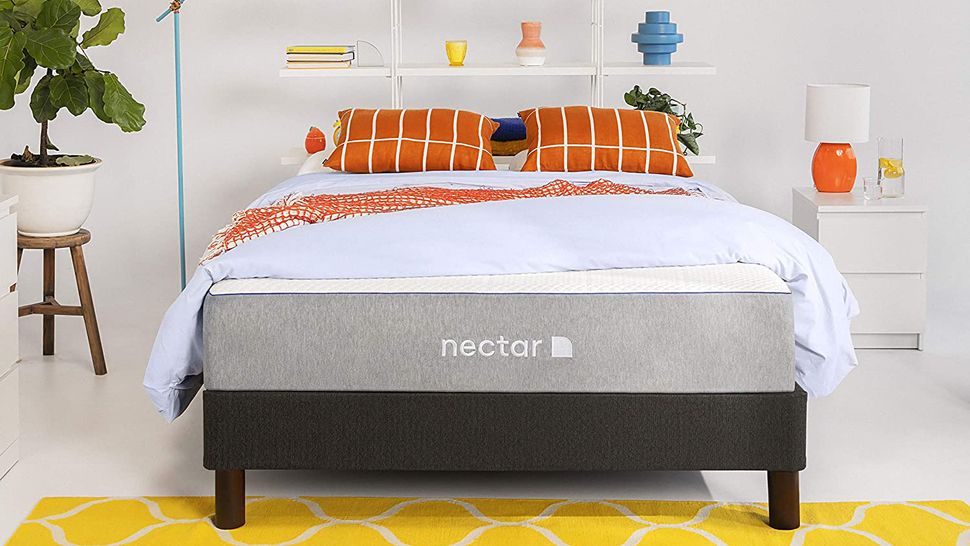 If the 2021 Nectar Black Friday and Cyber Monday sale goes anything like the last one, we'll see a continuation of the best deal of the year. At the moment, this remains the company's $400 discount plus $399-worth of free gifts in the US (prices start from $499) - which is still running now - or the £125 discount plus two free pillows worth £70 we saw in the UK (the lowest price we've seen as a result of this discount was £289 for the twin size).
However, while Nectar did continue to run its best-ever deals over Black Friday and Cyber Monday last year, they weren't the lowest prices ever in the US. Those appeared for one day only on November 1, when Nectar cut 25% off everything in a flash sale. This dropped the price of the Memory Foam mattress to just $374 for a twin ($599 for a queen), and the Lush to $824 ($1,124 for a queen).
These were the cheapest prices ever and weren't repeated on Black Friday itself, but Nectar's Black Friday sale was still the best-value ever, with $399-worth of free gifts given with every mattress purchase.
So what does that mean for this year's Black Friday mattress deals and Cyber Monday mattress deals over at Nectar? Well, at this moment in time there's nothing to suggest the company will improve on its current offers - they're very good, after all. But that flash sale does show that Nectar is prepared to drop its prices further - plus, will the company really run the same deal for 18 months?
Nectar Black Friday price history
Looking back, we can see a steady increase in value for money from the Nectar Black Friday sale in the US - but customers have to spend more now, too.
Back in 2019, the discounts in the Nectar Black Friday sale weren't as large as they were in 2020. Then, the company ran a $100 discount on its mattresses and gave away two free memory foam pillows, worth $150. That dropped the price of a twin from (then) $499 to $399.
That meant the cheapest you could buy a Nectar mattress was $399, and you received $150 of free gifts. Compare this to last year, where the mattress cost from $499 and you received $399 of free gifts.
In the UK, it's a slightly different story. Two years ago, a £250 discount over Black Friday and Cyber Monday knocked 50 per cent off the price of the Nectar mattress, taking it from (then) £499 to just £249 - plus you got two free pillows worth £70.
Last year, by comparison, the mattress cost £289 and came with two free pillows in the Nectar Black Friday sale. That's £40 more expensive in 2020 than it was in 2019. But - the company also ran a series of Nectar bundles deals, giving you the chance to save over £500 (if you spent more).
Is Black Friday the best time to buy a Nectar mattress?
Black Friday is an excellent time of year to buy a Nectar mattress, but it certainly isn't the only time - and actually the cheapest prices of last year arrived for one-day only, before Black Friday, on November 1.
Most of the leading mattress brands offer best-in-class discounts throughout the year, with particularly good offers over Memorial Day, in the July 4th sales, in the summer sales, and the Labor Day sales - as well as on Black Friday and after Christmas. This is also a time when we see huge discounts on the best mattress toppers for better in-bed comfort.
Nectar, by contrast, has been running its best-ever deal continually since last summer (despite the countdown you'll see on the site). That means there's little point in waiting for a better offer: if you need to buy a Nectar mattress now, you can do so knowing you're bagging a bargain.
However, if Nectar wants to remain competitive in November, the company may need to go even bigger with its Nectar Black Friday and Cyber Monday mattress deals in 2021 (and its Black Friday mattress topper deals too). Whether we see the lowest-ever flash-sale pricing brought back, or more value added through even more extra free gifts, we don't know. But what we do know is that if and when a better Nectar mattress sale does come along, you'll find the best deals here first.
Read more: