Nectar mattress sales are taking place right now on either side of the Pond. Nectar US is cutting 33% off everything during its Fall Sale, while the Nectar UK Early Autumn Sale cuts 60% off select models.
In the US, we rate these amongst the best mattress brands when it comes to sheer value for money, and the flagship model also holds the top spot in our hotly contested best memory foam mattress ranking. Keep in mind that this current US offer is the brand's standard mattress sale, but that doesn't mean it's not excellent value for what you're getting. A queen Nectar memory foam mattress comes in at $699.
All of these beds come with free delivery and returns, a one-year free trial, and a lifetime warranty. If you're curious about the brand, read our Nectar mattress review for a sense of how well these beds perform. Otherwise, if you're only here for the deals, keep scrolling for the highlights from this month's Nectar mattress sales...
US Nectar mattress sale: the best deals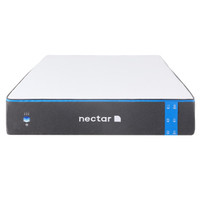 Nectar Memory Foam mattress: was $699 now from $359 at Nectar
The original Nectar mattress is a versatile all-foam model that delivers excellent comfort and support in all sleeping positions. The current Nectar sale knocks 33% off, which means a queen size now costs $699. That's not quite the lowest price we've seen it at, but it is a strong deal. The extras are outstanding for the mid-range price too – you'll get a 365-night trial, a forever warranty and free shipping.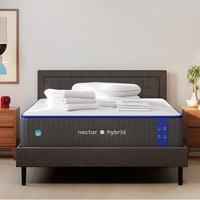 Nectar Hybrid Mattress: was $749 now from $499 at Nectar
The Nectar Hybrid is very similar to the best-selling all-foam original model but with the addition of a layer of eight-inch coils. These are individually wrapped, to allow the layer to adapt to your body's shape, and are extra firm around the perimeter to ensure your mattress' edges remain sturdy. Hybrid mattresses tend to be slightly more responsive than all-foam models, as the springs add a little bounce, and they also often sleep cooler because there's space for air to circulate within the mattress. A queen size is $799 in the current sale.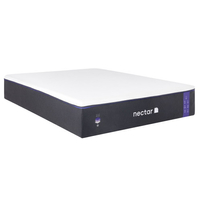 Nectar Premier mattress: was $1,049 now from $699 at Nectar
The Premier sits in the middle of Nectar's US range, and features gel memory foam and phase-change material to keep you cool (though if you really overheat at night, try the Premier Copper below). It's also available in a springs-and-foam version, which you can learn about in our Nectar Premier Hybrid mattress review. The current Nectar sale knocks 33% off, which takes the price of a queen down to $999. You'll also get free shipping, a forever warranty and a full year to decide if it's the right mattress for you.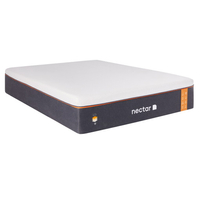 Nectar Premier Copper mattress: was $1,499 now from $999 at Nectar
Hot sleepers, this mattress is for you. In our Nectar Premier Copper review we found that the model's heat-conductive copper fibers were very effective in keeping us cool as we slept. As well as this all-foam version, there's a hybrid option that adds a layer of springs. Together, they're Nectar's top-tier mattresses. A queen is now marked down to $1,299.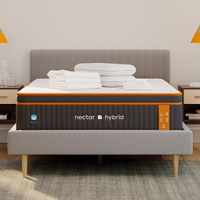 Nectar Premier Copper Hybrid Mattress: was $1,799 now from $1,199 at Nectar
The second of Nectar's range-topping Premier options and its most expensive model, the Copper Hybrid adds a layer of springs into the mix. These will boost breathability even more by offering space for air to circulate within the mattress. The coils are also extra-sturdy around the perimeter of the mattress, to bolster the edges. With 33% off, a queen size is $1,499.
Is this a good deal?
Nectar US tends to cycle between two regular deals. First, the mattress is slightly more expensive (ostensibly 25% off MSRP, but MSRP is a very fluid concept here) but you'll get a big bedding bundle for free. With the other deal, the mattress itself is cheaper (33% off), with no freebies. You can still pick up a bedding bundle at a massively discounted price though.
The two deals probably work out about the same in terms of value for money, but the cheaper mattress / no extras one is definitely the one to go for if you don't need bedding.
Many bed brands bump up their discounts around national holidays (so the Memorial Day mattress sales or Presidents' Day mattress sales, for instance). At Nectar, you'll typically just see one of those two deals – but if you're lucky, you may spot the occasional 40% off flash sale. (We previously saw one in August, which is traditionally a slow month for mattress sales.)
UK Nectar mattress sale: the best deals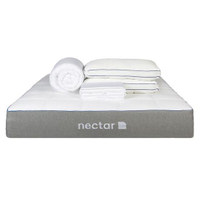 Nectar Memory Foam Mattress: was £949 now from £379.60 at Nectar UK
We recommend the Nectar Memory Foam mattress to anyone looking for an affordable, mid-range memory foam mattress. It's well suited to all sleeping positions and stays cooler throughout the night than many other all-foam models. This month's 60% discount gets you a double size for £479 – which is actually just £5 less than the previous sale price we saw after 50% off (blame fluctuating RRPs) but still a solid value for money.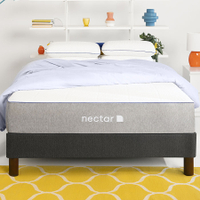 Nectar Essential Hybrid mattress: was £949 now from £379.60 at Nectar UK
A newer addition to the Nectar UK lineup, the Nectar Essential Hybrid is a more budget-friendly hybrid option. It's priced the same as the original Nectar, but here you're getting an additional spring layer, which means better breathability. It's also slightly softer than the Original. In our Nectar Essential Hybrid review, we found it delivered excellent support, and was especially good for back sleepers. A double is £479.60 after 60% off.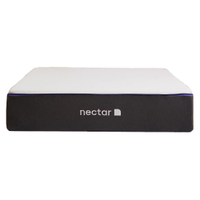 Nectar Premier mattress: was £1,349 now from £539.60 at Nectar UK
The Nectar Premier sits in the middle of Nectar's UK range, and is slightly softer in sleep feel. The main design difference over the original is that this model includes two 'Honeycomb' layers designed to offer improved spinal alignment. In our Nectar Premier Hybrid mattress review, we found it also delivered extra pressure relief (so good if you have sore joints) and breathability. With 60% off, a double is available for £699.60, which isn't the cheapest price you'll find it for.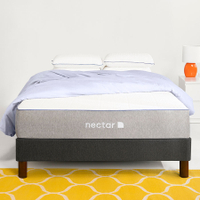 Nectar Premier Hybrid mattress: was £1,549 now from £619.60 at Nectar UK
Sitting at the top of Nectar's UK range is the Premier Hybrid. You're still getting soothing memory foam, but this model adds a dual spring later compared to the all-foam Premier, designed to deliver zoned support where you need it most. The springs also provide somewhere for air to circulate within the mattress, making it a more breathable option. With 60% off at the moment, a double costs £739.60.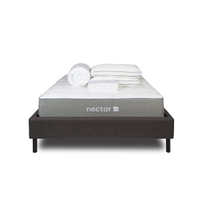 Nectar Platform Bed bundle: from £1,542 £672.51 at Nectar UK
This bundle deal in the Nectar mattress sale is worth considering if you need a bed base and a new mattress. It comes with a Nectar Memory Foam mattress and platform bed, plus pillows, sheets and a mattress protector. The double size bundle now costs £849.63 (down from £1,952), which is slightly below the previous sale price of £881.28. This is the best deal for anyone who wants a 'done-in-one' approach.
Is it a good deal?
On the surface, the current 60% off offer is a larger saving than the 50% off we saw last month – but Nectar bumped up its RRPs along with the percentage off so the price differential is quite minimal. (For smaller sizes, you'll be paying slightly more money now.) As a general rule, you want to pay attention to price rather than deal wording with Nectar UK, as the RRPs do often fluctuate.
Which Nectar mattress should you buy?
There are now three Nectar mattresses to choose from in the US and five in the UK. In the US, the Nectar mattress range comprises the Nectar Memory Foam (the cheapest model), followed by the Nectar Premier and the Nectar Premier Copper (the most expensive). Each mattress gets taller the higher up the range you go, with the Premier Copper being the tallest at 14". It's also the coolest, thanks to heat-conductive copper fibers woven into the fabric covering the mattress.
In the UK, the range was expanded in the latter half of 2022. At the cheapest end of the current lineup a budget-friendly Essential Hybrid model (read our Nectar Essential mattress review), in the middle of the range you'll find the original Nectar Memory Foam, also available as a Nectar Hybrid, and at the pricier end of thing are the Nectar Premier and Premier Hybrid.

All Nectar mattresses are designed to support every sleeping position (stomach, back, side and combination), with focus put on cooling comfort and pressure relief. Each of them come on a 365-night trial, so you'll have a year to try yours out at home and if you change your mind during that trial, Nectar will refund your money and collect the mattress. All Nectar mattresses come with a Lifetime Warranty too.
Nectar also makes a great mattress protector, which we'd recommend to keep your new mattress in pristine condition. For an extra layer of comfort, read our guide to the best mattress toppers for all budgets, as Nectar doesn't make a bed topper at present.
Nectar mattress sale: more of today's best prices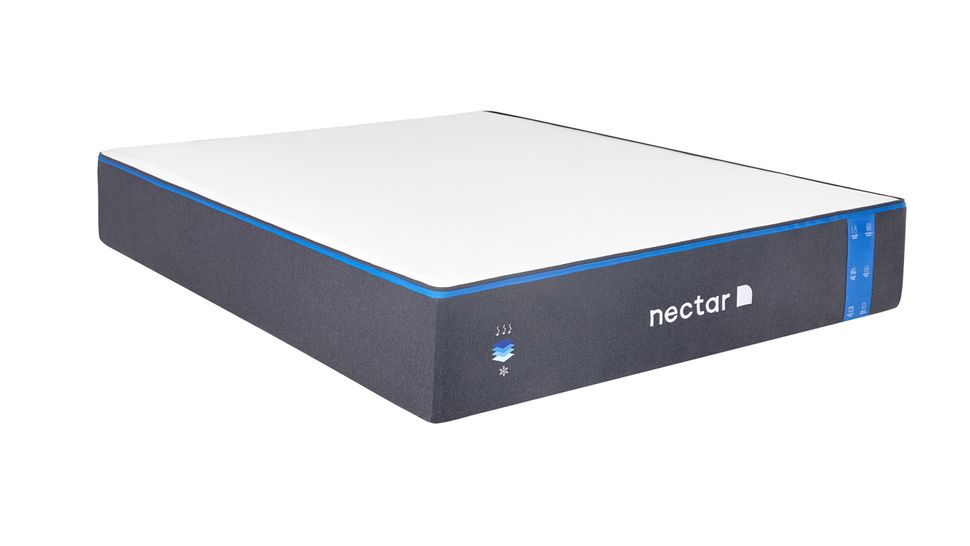 Nectar's flagship product, the five-layer Nectar Memory Foam, is our top pick of all mattresses currently on the market, and it tops our best memory foam mattress list too. Usually sold at a good $200 cheaper than its mid-range rivals, the Nectar Memory Foam sits comfortably at the more affordable end of the mattress market and offers outstanding value for money.
It's available in seven different sizes in the US, with official prices starting from $599 for a twin size and rising to $1,338 for a Cal king (this Cal king price has jumped up by $200 since we first started tracking the Nectar mattress sales). There's also a split king version that's often on sale for $1,138. In the UK there are five sizes (from single to king size) and prices start from £669 – a jump from £414 when we first started tracking Nectar mattress prices. However, it's rare to find the mattress on sale without a generous Nectar mattress deal to lower the price.

The Nectar Memory Foam Mattress is made of five different layers, starting with a super-soft quilted memory foam mattress cover on top. That's followed by a gel memory foam layer that distributes body weight and heat to keep you cool.
Next, an adaptive hi-core memory foam adds extra support, helping to banish the sinking feeling that can come with some foam-based mattresses. Under this, a base layer helps stabilize the materials above and offers another layer of support, while the bottom mattress cover prevents slippage on your bed frame (it works with any bed type) or floor.
For a similarly priced brand in the UK, see our guide to the best Otty mattress sales and discount codes.
The Nectar Premier sits in the middle of the three-strong Nectar mattress range and offers more cooling than the original Nectar, but not as much as the Premier Copper (below). We have seen the Premier pop up consistently among the best Nectar mattress sales each month, but the savings usually come in the form of free gifts rather than money off.
The best deal on the Nectar Premier Mattress that we have seen these past few months is up to $499 of free gifts. These include a Google Nest Hub 2nd Gen designed with sleep-sensing tech, plus a variety of premium bedding and accessories including bed sheets, a mattress protector, and some of the brand's best pillows for sleeping.
The only other time we saw a different discount on the Nectar Premier Mattress in the last year was during the 25% off Flash Sale in early November. That reduced the cost of a Premier to $974 for a queen size, which was excellent value for money.
As for the Premier itself, like its siblings this Nectar mattress is designed for all sleeping positions, and has a wealth of cooling materials to regulate temperature for deeper sleep. These include a quilted cool cover, plus a layer of memory foam infused with phase-change material. If you experience night sweats or hot flashes (flushes) though, check out the Nectar Premier Copper below before making a decision.
If you want the best Nectar mattress for cooling, here it is. The Premier Copper is the tallest model in the brand's range and has an extra layer to boost cooling, comfort and support. The biggest attraction is the heat-conductive copper fibers woven into the cover. These, plus other sleep fabric tech, work hard to dissipate heat and keep you cool during sleep.
Like the Premier above, the Premier Copper has featured in all Nectar mattress sales that we have tracked this year. And like the Premier you won't get money off right now, but you will get up to $499 worth of free gifts. These include one or two cooling pillows (worth up to $150), a bed sheet set (worth up to $150), a mattress protector (worth up to $99), and a Google Nest Hub 2nd Gen (worth $99).
All of that, plus the lower price compared to premium cooling mattresses, makes the Nectar Premier Copper a great choice for anyone who wakes up multiple times a night because they feel too warm one minute, then too cold the next.
The Premier Copper stands 14 inches tall and is covered with a Quilted Cool Cover (where those copper fibers live), while directly underneath that sits a Smart Layer with ActiveCool HD - four inches of pressure relieving gel memory foam to hug your body's curves when you lie down.
Beneath that is a one-inch layer of foam that adjusts to your in-bed movements (such as when changing position), followed by a 9-inch bottom layer of foam to add sturdy support. At the very bottom is a Shift-Resistant Lower Cover to ensure the Premier Copper stays put on your bed base.
Are Nectar mattresses any good?
Nectar is a great choice if you're looking for a good-quality mattress at an affordable price. For sheer value for money, we think the original Nectar Memory Foam is the best mattress you can buy – with or without a sale to lower the price. It's comfy in every sleeping position and costs less than the likes of Casper, Purple or Simba.
Nectar's higher-tier mattresses cost more, but are made from higher-quality materials and remain very good value within their price bracket. Read our Nectar Premier Copper mattress review for more.
In addition to free gifts and a juicy discount on its mattresses, Nectar offers a 365-night risk-free trial - giving you an entire year to decide whether your new mattress is right for you. If you change your mind, Nectar will refund your money and collect the mattress for free. There's a forever warranty too, so the coverage is excellent.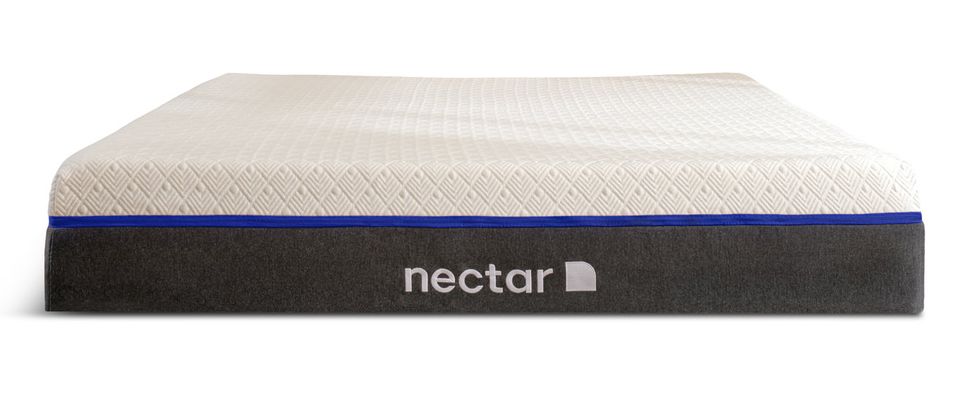 Is the Nectar Lush mattress still available?
The medium-firm Lush used to be Nectar's higher-end mattress and was priced accordingly at the time. It was available in six different sizes, with a twin starting from $1,099, while a Cal King was priced $1,799. The Nectar Lush is no longer sold by Nectar, so the three main models are now the Nectar Memory Foam, the Nectar Premier, and the Nectar Premier Copper.

The 12" Nectar Lush mattress was designed with five layers for full body support and pressure relief. There were addition cooling properties, including a gel-infused memory foam layer to regulate body temperature and a cooling cover to draw heat away from the body. Both of those technologies are used in the Premier and Premier Copper, but to a higher standard.
Nectar promo code: do you need one?
The short answer is no – usually a Nectar mattress promo code isn't needed to get a discount on the mattress. Whenever there's a Nectar sale, the discount is usually applied automatically at checkout. That's where any free gifts, like Nectar's premium pillows, will be added to your order, too.
That means there's no need to spend ages searching for Nectar promo codes to save money on the mattress. You'll find the best Nectar deals on the Nectar website itself, and they don't require a Nectar discount code. Just add the products you want to your order, and you'll see the savings at checkout.
Nectar mattress Black Friday and Cyber Monday sales: what you need to know
The US Nectar Black Friday 2022 sale appeared on 4 November, and knocked 33% off everything. There was no free bedding included, although shoppers could pick up a bundle of two pillows, a mattress protector and some sheets for the bargain price of $99. Originally it was billed as a four-day sale, but Nectar extended it right through November, into Cyber Monday. Now here we are at the end of 2022 – and Nectar is still offering this sale, although the discounted bedding bundle has seen a slight increase to $129.
Nectar's usual evergreen offer knocks $200 off, with a free bedding bundle worth up to $499. The Black Friday and Cyber Monday offer meant the mattress itself was cheaper (by $100 at queen size on the original memory foam model), but the lack of bedding bundle means it might not have been the best offer for those in need of sleep accessories.
The Nectar 2022 Black Friday sale was different from what we saw in previous years. In 2021, Nectar ran its evergreen deal ($200 off and up to $499 in accessories) right through across Black Friday and Cyber Monday, which was pretty underwhelming.
There was, however, a flash sale, starting 6 November and lasting only a few days (more on the Nectar flash sales below.) Here's a quick price history for the Nectar Black Friday sales this year and last:
Swipe to scroll horizontally
| Mattress size | Black Friday 2022 | Black Friday 2021 |
| --- | --- | --- |
| Twin | $359 | $499 (+ bedding bundle) |
| Full | $602 | $699 (+ bedding bundle) |
| Queen | $699 | $799 (+ bedding bundle) |
| King | $870 | $1,099 (+ bedding bundle) |
Back in 2020, the company then ran a $100 discount on mattresses and gave away two free pillows worth $150. That deal dropped the price of a twin from (then) $499 to $399.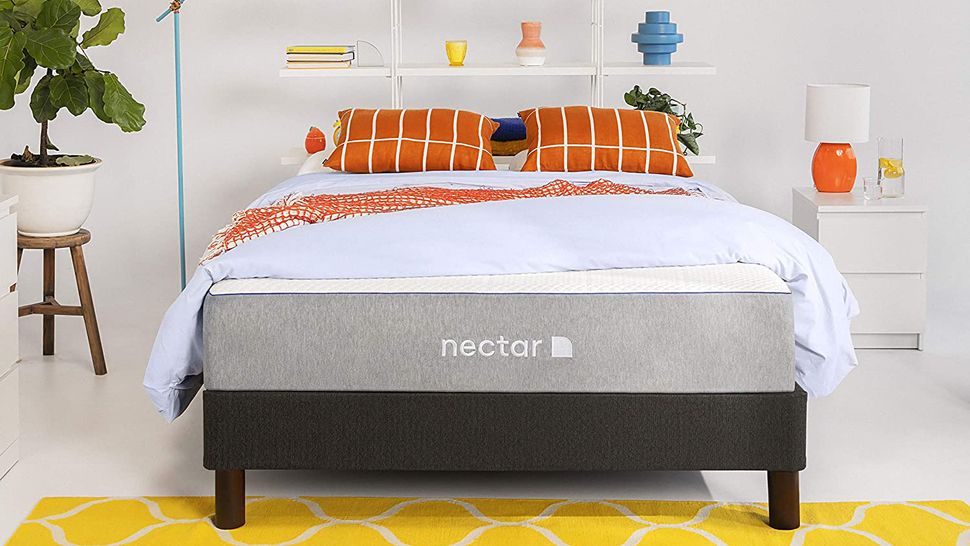 In the UK for Black Friday 2022, the deal was a little underwhelming. The pricing was essentially the same as usual – there was officially 50% off, but RRPs shifted so the actual pricing was the same as the 45% off deal. Nectar did throw in a free set of sheets, worth £85, over Black Friday and Cyber Monday itself though. The Nectar Boxing Day Sale extended this discount, but with a free duvet included instead of a full set of sheets.
Here's the pricing for the UK model on Black Friday 2022:
Single: £374.50
Double: £484.50
King: £524.50
Super king: £584.50
In the UK in 2021, we saw 45% off both the foam and hybrid Nectar mattresses, which is a strong discount, but again one we see almost constantly from the brand. A fluctuating RRP means the actual pricing was cheaper than 45% off would be today – a double size Nectar Memory Foam UK cost just £411.95 (was £799), and the Nectar Hybrid starting from £466.95 for a single size.
Nectar mattress flash sales: a history
As well as regular percentage discounts and freebie bundles, Nectar Flash Sales crop up occasionally. In 2021, a Flash Sale ran from Saturday 6 to Monday 8 November, during which Nectar Sleep US applied a 25% discount to everything on site, including the brand's best comforters for snuggly sleep. This flash sale dropped mattress prices to the lowest price we saw that year. To be exact:
Twin size - $374 (was $499)
Twin XL - $669 (was $502)
Full - $599 (was $799)
Queen - $674 (was $899)
King - $899 (was $1,199)
Cal king - $899 (was $1,199)
The year before that, the Nectar Flash Sale appeared on November 1, and again the brand offered a 25% discount site-wide. This dropped the price of the Memory Foam mattress to just $374 for a twin and $599 for a queen.
In 2022, Nectar did run a few flash sales, but the offer matched what we saw in the extended Black Friday and Cyber Monday sales.
Is Black Friday the best time to buy a Nectar mattress?
Generally, Nectar switches between a couple of regular deals. Occasionally, though, it'll come through with a flash sale that drops prices much lower. The best offer we've seen in 2023 so far was over Daylight Saving Weekend (11-13 March). A Flash Sale knocked 40% off everything, which meant prices for the queen size of each mattress were as follows: $629 for the original memory foam, $719 for the original hybrid, $899 for the Premier, $1,169 for the Premier Copper, $1,349 for the Premier Copper Hybrid. In most cases, that's around $100 less than we it usually is.
In 2022, Black Friday was the best time to buy a Nectar mattress, for most people. The Nectar mattress dropped to a significantly lower price than usual ($100 cheaper based on the queen size Nectar Memory Foam model). Complicating matters slightly was the fact that with this offer you sacrificed your usual free bedding bundle, officially worth up to $499, although you could get said bundle for a reduced price of $99.
In previous years, Nectar has just run its usual evergreen sale over Black Friday, meaning it wasn't a particularly bad time to buy, but it wasn't especially good either. You were better off shopping in one of the flash sales before the event.
Most of the leading mattress brands offer best-in-class discounts throughout the year, with particularly good offers over Memorial Day, in the July 4th sales, in the summer sales, and the Labor Day sales – as well as on Black Friday and after Christmas. This is also a time when we see huge discounts on the best mattress toppers for better in-bed comfort.
Nectar, by contrast, hasn't always delivered especially notable offers on Black Friday and Cyber Monday, although the 2022 deal did buck the trend a bit. In general though, this brand tends to be consistent with its pricing, so if you need to buy a Nectar mattress now, you can do so knowing you probably won't up paying over the odds.
Read more: