Best Laptop: Quick Menu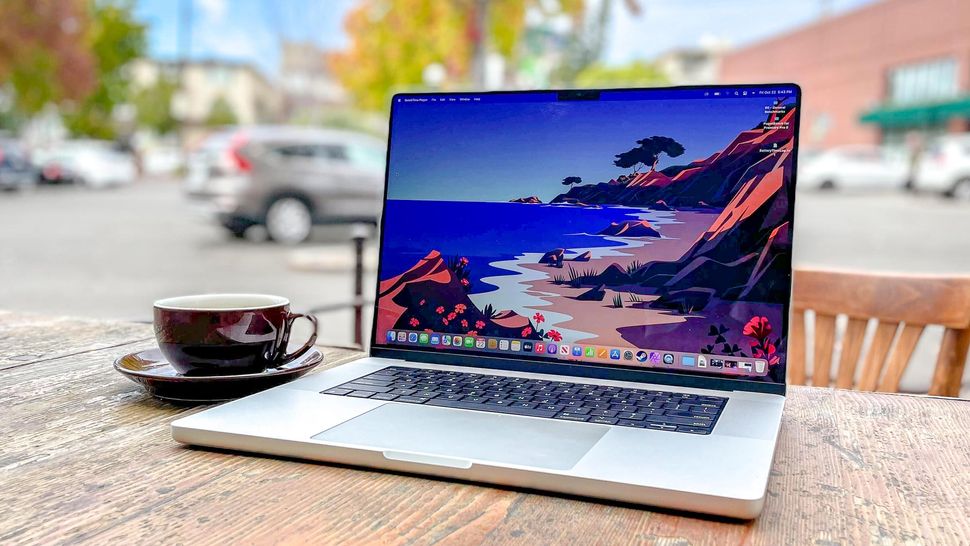 1. The list in brief
2. Best overall laptop
3. Best Windows laptop
4. Best value
5. Best Chromebook
6. Best for DIYers
7. Best gaming laptop
8. Best battery life
9. Best MacBook Air alternative
10. Best 2-in-1 laptop
11. Best MacBook Pro alternative
12. Best powerful MacBook
13. Battery life chart
14. How to choose
15. Frequently asked questions
16. How we test
The best laptops pack enough power to tackle your day-to-day work, while being comfy enough to carry all day and efficient enough to ensure you won't run out of juice unexpectedly.
Not a lot to ask, right? Luckily lots of great laptops are available these days, but that abundance also makes finding the best laptop for you awful tricky. You can get a compact, speedy Windows 11 laptop for not a lot of money, and those who can afford to spend a bit more have access to a slew of the best laptops from the likes of Apple, Dell, HP, Lenovo and more!
That's why we test and review dozens of laptops from top manufacturers every year, then gather the very best together here in one easy-to-read list to help you make a more informed purchase.
At this particular time of year, there are a lot of deals on the best laptops. These include $150 price cut on M2 MacBook Air, a huge $400 saving on Dell XPS 15, and much more.
This list is hand-picked by myself and my colleagues, so you can count on the fact that every laptop on this list has been tested and reviewed by a real person who really likes it. Whether you're shopping for a sleek new ultraportable, a cheap Chromebook, a new gaming laptop or the best MacBook for your needs, I think you'll find at least one great option here!
Written by
The quick list
In a hurry? Here's a brief overview of the laptops on this list, along with quick links that let you jump down the page directly to a review of whichever laptop catches your eye.
Load the next 5 products...
The best laptops you can buy today
The best laptop overall
Buy it if
✅ You need a long-lasting laptop: The MacBook Air M2 lasted more than 14 hours in our battery test, which is remarkable. It's actually a bit less than its predecessor or the 13-inch MacBook Pro M2, but it's still better than most laptops.

✅ You want a small, fast MacBook: The M2 chip inside this MacBook Air gives it more than enough power for multitasking, and it pairs well with the long battery life and light weight. While it can't crunch video or play games as well as the MacBook Pro 2021, this is the ultimate MacBook for getting things done on the go.
Don't buy it if:
❌ You want to play games: While this laptop can play games, many aren't supported natively on macOS and the Air M2 lacks the power to run graphically demanding games. If games are important to you, consider looking elsewhere.

❌ You like multi-monitor setups: The MacBook Air M2 only supports a single external display, so it's not a great choice if you want to plug your laptop into a multi-monitor setup at home.
The bottom line
💻 The MacBook Air M2 is a bit pricey, but it justifies the premium with an unbeatable combination of performance, battery life, display quality and portability.
What you need to know
The MacBook Air M2 is an excellent all-rounder that feels truly worthy of the Air name. Yes, the MacBook Air M1 was good — after all, it helped introduce the world to the power of Apple silicon. It's just that cramming revolutionary performance in the same old chassis didn't feel (or look) like a leap forward.
The MacBook Air 2022 (from $1,199, tested at $1,899) is a breath of fresh you-know-what, and that's because Apple paired an even faster M2 chip with a design that's markedly thinner and lighter. It's a potent blend of performance and portability, one we recommend as one of the best laptops for getting work done on the go for most folks.
Design: The MacBook Air M2 is so thin it could easily be mistaken for an iPad when closed (especially if the Apple logo is facing out). That's how slim this notebook is. Measuring just 0.44 inches thick with the lid open, an everyday Bic pen looks chunky next to this machine.
Overall, the Air M2 is 20% smaller than the previous Air in terms of volume, and yet you get a bigger 13.6-inch display, replete with a notch along the top bezel.
Apple keeps things minimal with the MacBook Air M2 port selection. You'll find two Thunderbolt 4/USB 4 ports on the left side along with a MagSafe power adapter. You also get a headphone jack, which is a nice touch.
Display: The MacBook Air M2 has caught up to the MacBook Pro in terms of display quality, and that's a big deal. You get a bright and colorful 13.6-inch panel (2560 x 1664 pixels) for watching videos, editing photos and everything else you want to do with no trade-offs.
The MacBook Air M2's panel impressed in our lab tests as well. It averaged 489 nits of brightness and peaked at 495 nits with HDR content. That's slightly better than what the MacBook Pro M2 turned in (474/490 nits) in the same tests and brighter than the Dell XPS 13 OLED's 357-nit average.
Performance: On Geekbench 5.4, which measures overall performance, the MacBook Air M2 hit 1,932 on the single-core CPU test and 8,919 on multi-core. That's faster than its predecessor, though the MacBook Pro M2 was on a par with the Air M2, reaching 1,898 and 8,911.
The Air is also nearly as fast as the Pro in our video editing and Photoshop tests, demonstrating the power of the M2 chip. For more details, check out our in-depth MacBook Air M2 benchmark results!
Battery life: The MacBook Air M2 is one of the longest-lasting laptops for the money. On the Tom's Guide battery test the new Air averaged 14 hours and 6 minutes, which is better than average.
That's a bit behind the previous Air M1 (14:41), but this is still superb endurance.
Read the full review: MacBook Air (M2, 2022)
Swipe to scroll horizontally
Ratings scorecard

| Test | Notes | How it stacks up |
| --- | --- | --- |
| Battery life | 14:06 tested battery life | ★★★★★ |
| Performance | Speedy, good for light work | ★★★★☆ |
| Design | Thin and elegant, light on ports | ★★★☆☆ |
| Display | Bright, colorful 13.6-inch panel | ★★★★☆ |
The best Windows laptop
Buy it if
✅ You want a great Windows laptop: There are many great Windows laptops out there, but the Dell XPS 15 shines with its winning combo of great design, performance and portability.

✅You want a great display: While the base XPS 15 is a solid laptop, adding the 3.5K OLED display upgrade really helps it shine. With bright lights, inky blacks and sharp contrasts, the XPS 15 OLED is easy on the eyes.

✅ You want to play games: It's not technically a gaming laptop, but you can pay to upgrade the XPS 15 with an Nvidia laptop GPU that makes it a pretty decent gaming machine. Sure, you won't be blasting through Cyberpunk 2077, but you'll have the option to have a lot of fun on long trips.
Don't buy it if:
❌ Battery life is critical: The Dell XPS 15's roughly 9-hour battery life isn't terrible, but you could do a lot better if that's what matters to you.
❌ Ports are important: The XPS 15 sports 3 USB-C ports, microSD card slot and a headphone jack. That's better than some laptops, but not great if you need a variety of ports.
The bottom line
💻 The Dell XPS 15 is an excellent Windows laptop that's perfect for work and playing graphically-intensive games. It's the full package, especially if you upgrade it with an OLED display and a discrete Nvidia graphics card for gaming/video work.
What you need to know
The latest Dell XPS 15 (starting at $1,449, $2,299 as tested) isn't an innovative or revolutionary laptop.
Aside from its updated internals, it's virtually identical to predecessors like the Dell XPS 15 OLED 2021. But while this machine isn't shaking things up, it's still one of the best Windows laptops you can buy.
Not only is this a stellar laptop for everyday use, but it's also a competent gaming machine.
Though it's admittedly pricey, it's hard to argue against its impressive performance. It can handle almost anything you throw at it, assuming you can afford to upgrade it the way you want.
Design: At 13.6 x 9.1 x 0.73 inches, the Dell XPS 15 is the definition of an ultrabook. Its machined aluminum chassis feels smooth and sturdy. It looks great at home, at a cafe or at the office.
Save for the iconic Dell logo on its silver lid, the laptop is free of adornments. It's somewhat heavy at 4.2 pounds but it's still light enough to comfortably carry around.
The all-black interior features large keycaps and a spacious touchpad. Front-facing speakers flank the keyboard. The thin bezels surrounding the InfinityEdge display give the laptop another layer of elegance.
Display: Streamed content and video games alike look fantastic on the 15.6-inch 3.5K OLED 60Hz InfinityEdge display. Equally, the large and vibrant 16:10 screen is ideal for scrolling through websites and for work.
Performance: Thanks to its 12th gen Intel Core CPU, 16GB of RAM and 512GB SSD, our XPS 15 review unit was more than capable of handling heavy workloads.
This is a multi-tasking beast, and if you pay to upgrade it with better components (including a discrete Nvidia GPU) it's a pretty decent gaming laptop.
Battery life: On the Tom's Guide battery test, which involves continuous web surfing at 150 nits of screen brightness, the XPS 15 lasted for 10 hours and 5 minutes.
That's a significant improvement over last year's Dell XPS 15 OLED 2021, which lasted under 8 hours in the same test.
Now that the XPS 15 lasts over 10 hours in our battery test it trounces the Lenovo Yoga 9i Gen 7 (8:06) and demolishes the Alienware x14 (5:35). However, Apple laptops like the MacBook Pro 16-inch (with 15 hours and 31 minutes of battery life) still surpass it.
Read the full review: Dell XPS 15 OLED
Swipe to scroll horizontally
Ratings scorecard

| Test | Notes | How it stacks up |
| --- | --- | --- |
| Battery life | 8:86 tested battery life | ★★★☆☆ |
| Performance | The latest Intel CPUs give it plenty of speed | ★★★★★ |
| Display | Shell out for the 3.5K OLED option if you can | ★★★★☆ |
| Design | Easy to carry and plenty of ports | ★★★★★ |
The best value laptop
Cyber Week deals
There is one huge deal on the last remaining stock of the Asus ZenBook 13! Snap it up before it's gone.


➡️ Base Asus ZenBook 13 OLED: $799 $630 @ Amazon
Buy it if
✅OLED is important: If you want a cheap, lightweight laptop with an OLED screen for under $1k, it's hard to find much better than the Asus Zenbook 13 OLED. While OLED displays are becoming more common in laptops and getting cheaper and cheaper, it's still rare to find one this good for this cheap.

✅ Battery life matters: The Asus Zenbook 13 OLED is one of the longest-lasting laptops we've tested, thanks in part to its power-sipping AMD CPU. While the latest CPUs from Apple and Intel are helping laptops last longer and longer, the Asus Zenbook 13 OLED remains a great choice if you want a lightweight, long-lasting Windows laptop.
Don't buy it if:
❌ You want a headphone jack: While Bluetooth headphones exist, those of us who prefer an old-fashioned physical 3.5mm audio jack are out of luck with the Asus Zenbook 13 OLED.
The bottom line
💻 The Asus Zenbook 13 OLED is a winning combo of price and performance. It's a zippy little ultraportable with a gorgeous display and oodles of battery life, and it can be yours for cheaper than most premium Windows laptops.
What you need to know
The Asus Zenbook 13 OLED delivers excellent value, offering great performance, remarkable battery life, and a beautiful OLED screen for under $1k.
There's not much in the way of ports (no headphone jack here) and the webcam's not great, but you can't beat the value. This is a sleek, speedy laptop that lasts all day and looks good open or closed, yet can be yours for less than nearly everything on this list.
Design: The Asus Zenbook 13 OLED we reviewed reviewed is easy to carry and looks good on a desk, weighing in at a trim 2.5 pounds and measuring just 11.98 x 7.99 x 0.55 inches.
Its grey and matte all over except the lid, which sports a fingerprint-attracting spun-metal finish replete with offset Asus logo. Remarkably, you get a pretty decent port array that includes both USB-C and USB-A jacks, an HDMI out and a microSD card reader. You don't get a headphone jack, but you do get a USB-C adapter if you want to plug some in.
Display: The 13.3-inch 1080p OLED display is one of the major selling points of this Zenbook, and in person it looks nice and vibrant. It's pretty rare to find an OLED screen in a laptop you can buy for less than $1,000, and it does a great job of helping contrasts stand out, achieving nice deep blacks as well as bright, saturated colors.
However, the display on the Zenbook 13 is less bright than many competing laptops, and its reflectivity ensures you'll be staring at yourself when using it in direct sunlight.
Performance: In addition to being quite power-efficient (as you'll see below when we start talking about battery life) the AMD Ryzen 7 CPU driving our Zenbook 13 review unit proved more than powerful enough to tackle daily computing tasks without breaking a sweat.
With no discrete GPU and 8GB of RAM this little laptop doesn't have the power to handle much in the way of demanding games or apps, but it's plenty speedy enough for getting work done.
Battery life: It's always exciting to find a laptop with better battery life than advertised. The OLED-equipped Asus Zenbook 13 is one such machine: Asus says it lasts up to 13 hours on a single battery charge, but in our battery test it lasted a remarkable 15 hours.
That's fantastic all-day battery life that all but ensures you can carry the Zenbook 13 all day without worrying about needing to find an outlet.
Read the full review: Asus Zenbook 13 OLED
Swipe to scroll horizontally
Ratings scorecard

| Test | Notes | How it stacks up |
| --- | --- | --- |
| Battery life | 15 hours of tested battery life | ★★★★★ |
| Performance | Fast enough for work, but no speed demon | ★★★☆☆ |
| Display | Beautiful OLED screen, though not super-bright | ★★★★☆ |
| Design | Small, elegant design (but no headphone jack) | ★★★☆☆ |
The best Chromebook
Cyber Week deals
Right now, you can get $110 off the Lenovo IdeaPad Duet 3 in Best Buy's Cyber Week sale.


➡️ Lenovo Duet 3: $379 $269 @ Best Buy
Buy it if
✅ You want a Chromebook that turns into a tablet: The Duet 3 is a Chrome tablet at heart, but the included snap-on keyboard turns it into a decent laptop that's good enough to get you through a day of class.

✅You prize screen quality: You can get Chromebooks for less, but many have dim, low-quality screens. Not so with the Duet 3, which sports an 11-inch 2K screen with great color reproduction that gets plenty bright.
Don't buy it if:
❌ You plan to do a ton of typing: The detachable keyboard on the Duet 3 is good enough to type out some emails or even a paper, but if you'll be typing all day on it you'll want something a little more comfortable.

❌ You need a headphone jack: It's disappointing that you can't plug in a pair of inexpensive earbuds. You'll have to invest in one of the best wireless earbuds or best wireless headphones if you want to do any private listening (or Zoom calls) on the Duet 3.
The bottom line
💻 The Lenovo Chromebook Duet 3 is a remarkably versatile and well-made Chrome 2-in-1 for not much money. While it has some issues, including an uncomfortable keyboard and no headphone jack, we feel it's the best Chromebook for most people.
What you need to know
Lenovo's Chromebook Duet 3 is bigger, brighter and more powerful than the original Duet. While it's more expensive and can't last quite as long on a single charge, it occupies the same sweet spot: A cheap, performant Chrome tablet with a packed-in keyboard that makes it a surprisingly versatile 2-in-1.
While you may prefer a more traditional clamshell Chromebook if you don't like the idea of typing on a removable keyboard cover, the fact that the Duet 3 doubles as both a tablet and a laptop gives it remarkable versatility for the price.
Design: The Duet 3 is slightly larger than its predecessor the Duet, with an 11-inch 2K (2,000 x 1,200 pixels) screen housed in a thin black aluminum chassis.
At 10.16 x 6.48 x 0.31 inches with a weight starting at 1.14 pounds, the Duet 3 isn't quite as light or thin as the base iPad 2021 (0.29 inches, 1.09 pounds), but it's pretty close, and in my hands it feels both sturdy and light enough to carry around the house all day.
Display: The 11-inch 2K display on the Duet 3 gets plenty bright, with good color accuracy. It's plenty responsive too, which you want in a touchscreen.
It gets a bit reflective in direct sunlight, but remains plenty usable for most applications.
Performance: In my time with the Duet 3 (powered by a Qualcomm Snapdragon 7c Gen 2 chip) I found it to be pretty snappy for a Chromebook, with almost no slowdown when launching and switching between apps. I was able to open 15 tabs in Chrome and stream music, watch videos on the Amazon Prime Video app, and play a game downloaded from the Google Play Store with no meaningful slowdown.
This machine won't blow you away with its speed, but if you keep things to basic web browsing you should have no trouble.
Battery life: After spending a few weeks with our Duet 3 review unit, I can tell you that it doesn't exactly burn through battery. I never had to worry about it running out of charge during the day, and when I plugged it in it after it died I was able to recharge up to about 80% in an hour.
In our battery test — web surfing via Wi-Fi with the screen at 150 nits of brightness — the Duet 3 lasted an average of 10 hours and 30 minutes, which is pretty good and enough that you can carry it to a day of classes without having to worry about plugging in.
Read the full review: Lenovo Duet 3
Swipe to scroll horizontally
Ratings scorecard

| Test | Results | How it stacks up |
| --- | --- | --- |
| Battery life | 10:30 tested battery life | ★★★★☆ |
| Performance | Ill-suited for much besides browsing and light work | ★★☆☆☆ |
| Display | 11-inch 2K display looks nice and bright | ★★★★☆ |
| Design | Detachable keyboard worse than a full keyboard, but it's nice to have the option to use it as a tablet too | ★★★☆☆ |
The best laptop for DIYers
Buy it if
✅ You care about your right to repair: I've never seen a laptop that's easier to open up, fiddle around with and put back together. No other laptop on the market can match the Framework in this regard, so if you care about being able to repair and upgrade your laptop, this is the one for you.

✅ You're plagued by port envy: On most laptops, the ports it comes with are all you get. The Framework is different: you can change what ports it sports by buying hot-swappable Expansion Cards that you plug into 4 slots on the bottom of the laptop, and each can have one port on it. So you can swap out 2 USB-C and 2 USB-A ports for 1 USB-C, 1 USB-A, a DisplayPort out and an Ethernet jack, for example.

✅ You like a tall screen: The 3:2 display ratio of the Framework's screen feels a bit taller than the displays found on most laptops, and it's great for working with "tall" things like long documents, emails, coding projects and more.