The best TVs combine brilliant picture quality, superb sound and great bang for the buck. But finding a TV that checks all these boxes isn't always easy. The best TVs aren't necessarily the models with the highest price tag or the longest list of features. Whether you're after a budget 4K TV, a premium OLED TV for your home theater, or even an outdoor TV, you want great quality at an affordable price.
We're here to help you find the perfect TV for your budget and needs, and we understand what's really important when shopping for a new smart TV. That's why we've spent hundreds of hours reviewing and testing the latest TVs from all the major manufacturers including LG, Sony, and Samsung to help you choose the right TV for your home.
People like to throw around a lot of acronyms and numbers when they're talking about the best TVs, but we've made it our mission to offer you real-world advice that cuts through all the jargon and explains exactly what these TVs can do for you. We'll let you know about the specs, of course, but we'll also explain what this will mean for your viewing experience, whether that's the improved picture quality that 4K resolution brings, or the vibrant colors that HDR TVs offer. Tom's Guide has your back when it comes to finding the best TVs.
What are the best TVs?
For our standout favorite, the LG CX OLED is the best TV we've reviewed, delivering impeccable picture quality and a richly featured smart TV experience, all in a sharp-looking design. In addition to the stellar OLED panel, the LG CX boasts HDMI 2.1 connectivity, has dual voice interaction with both Google Assistant and Amazon Alexa built in, and even a smarter version of HDR with the introduction of Dolby Vision IQ.
The TCL 6-Series Roku TV (R635) is the ultimate in affordable TVs, giving you the best 4K smart TV we've seen for less than $1,000. In fact, ignoring the budget-friendly price, it's still one of the best TVs on the market, thanks to a quantum-dot enhanced LCD and mini-LED-backed display and feature-rich Roku TV interface. Combine this with superior gaming features and a refined design, and it's got plenty to love.
Prime Day 2021 TV deals
Amazon Prime Day is June 21 and 22, and we expect a lot of compelling TV sales from all the major brands, from Samsung and TCL to LG and Vizio. We're especially anticipating good deals on OLED TVs. Be sure to bookmark our Prime Day deals page to get the biggest savings.
The best TVs you can buy in June 2021
The LG CX OLED is the best 4K smart TV, and the best TV overall, with an amazing display, built-in Google Assistant and Amazon Alexa support, and a ton of other smart features. From LG's webOS 5.0 to the addition of smart home control and an intuitive motion-control remote, it's one of the smartest TVs we've ever seen.
LG has improved on its superb OLED with a more powerful processor, the addition of Dolby Vision IQ (which adjusts HDR performance based on the ambient lighting) and beefs up the sound with AI-powered audio tuning. And while the LG CX OLED's premium price might put off some shoppers, it packs in more premium value than more expensive OLED competitors, while still delivering an unparalleled picture. It's the TV to beat.
Read our full LG CX OLED review.
The TCL 6-Series Roku TV (R635) offers enormous value for it's affordable price, offering premium picture quality and a great smart TV experience for much less than the competition. As TCL's best mainstream smart TV the R635 ups the ante with mini-LED backlighting in addition to QLED. The result is impressive color and brightness, with some of the best HDR performance we've seen on anything this side of an OLED display.
But TCL keeps delivering more, like THX Certified Game Mode, which makes the 6-Series one of the best gaming TVs available, even for yet-to-be-released consoles like the PS5 and the Xbox Series X. From the design's smart touches, like cable management in the stand, to the always-solid Roku TV platform, the TCL 6-Series R635 is the best TV value, and it's not even close.
Read our full TCL 6-Series Roku TV (R635) review.
The Sony Bravia A8H OLED is our top pick when flawless picture and sound are what you want. With top-notch color, incredibly crisp detail and the latest (and best) version of Android TV we've ever seen, there's a lot to love about the new Sony OLED. We expected great things from the OLED TV, but the Sony A8H has more than just beautiful 4K picture, with Sony's impressive X Motion Clarity motion smoothing powered by the X1 Ultimate Picture Processor. That excellent picture is matched by the return of Acoustic Surface Audio, which offers better audio than ever, right from the screen.
In terms of pure movie-watching performance, the Sony Bravia A8H OLED proved itself the category leader for premium OLED TVs. It's hampered only slightly by the lack of full HDMI 2.1 support and a slightly higher price than the competition.
Read our full Sony Bravia A8H OLED TV review.
The LG G1 OLED TV is the updated version of LG's superb Gallery OLED, boasting a premium 20 millimeter-thick design and sleek flush-to-the-wall mounting setup. It's still the best 4K OLED TV made by LG, but as the first TV with LG's second-gen OLED evo technology, it falls short of some claimed performance improvements we were pretty excited for.
That said, the LG G1 OLED is still an impressive OLED set, and LG has even knocked the price down a bit, while updating almost everything else about the set. The slim OLED features more comfortable remote control, enhanced gaming features, and the latest version of webOS, all while delivering the same excellent picture quality and impeccable sound that we expect from LG's best OLED models. The LG G1 OLED TV stands as a reminder of just how far modern TV technology has come — we just hope it hasn't plateaued.
Read our full LG G1 OLED TV review.
The Vizio OLED TV is the most affordable OLED TV on the market, and the first to offer a less-premium alternative to offerings from LG and Sony to shoppers in the United States. Selling for hundreds of dollars less than the competition, the Vizio OLED packs plenty of smart features alongside the 4K OLED display, and delivers the sort of premium picture quality that normally costs much more.
Vizio's SmartCast smart TV platform has also expanded its app selection significantly, and all of the major apps you might want -- from Netflix to Disney+ -- are available right on the TV. The few that aren't offered on the home screen (HBO Max is the most glaring omission) can still be enjoyed through the TV's built-in Google Cast and AirPlay 2 support. Combine all of this with an improved remote control design and great sound with better-than-average bass, and you've got one of the best TV values of the year, and the easy pick for affordable OLED TVs.
Read our full Vizio OLED TV review.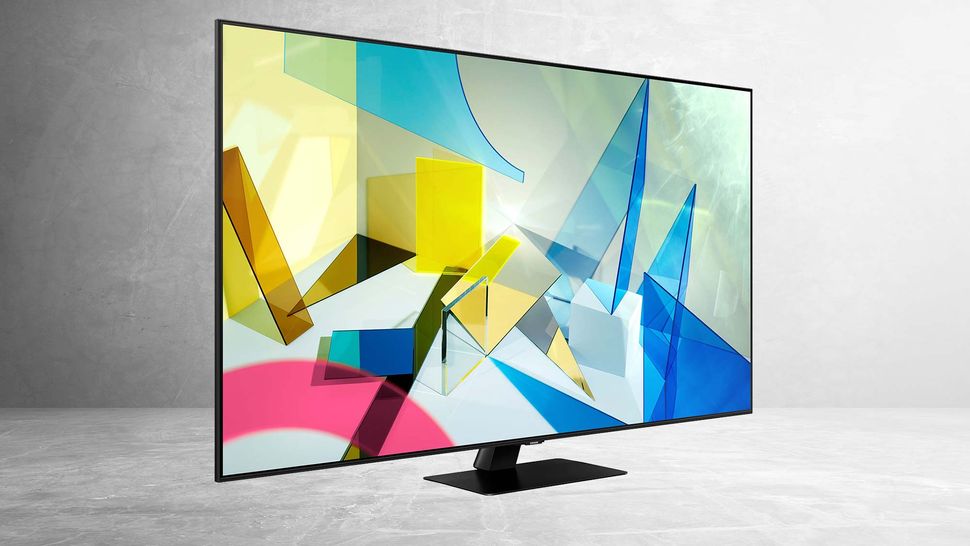 The Samsung Q80T TV combines quantum-dot enhanced picture, clever smart features, a powerful Quantum processor and impressive Object Tracking Sound to create one of the most formidable Samsung QLED sets yet. We were especially impressed with the set's excellent color quality and HDR performance, though you will have to accept that Samsung TVs don't offer Dolby Vision support. Another great feature? In addition to Samsung's Bixby voice assistant, you can set up the TV with Amazon Alexa or Google Assistant, with or without a smart speaker.
And while it's not Samsung's most premium 4K smart TV, it's really, really close. The only real differences between the Q80T and the more expensive Samsung Q90T QLED TV is that the Q80T has it's ports on the TV, instead of a separate box – well, that and a couple hundred dollars in the purchase price.
Read our full Samsung Q80t QLED TV review.
The TCL 5 Series Roku TV does what TCL does best, delivering a surprisingly great mix of features and performance at an excellent affordable price. With even the largest model selling for less than $1000, you get the superb color and brightness of QLED, as well as Roku's user-friendly smart TV interface, which puts thousands of apps right at your fingertips.
In addition to the excellent color accuracy and full color gamut offered by the QLED display, it offers top-of-the-line HDR support, with Dolby Vision in addition to basic HDR10 and HLG formats. With input lag clocking in at 13.1 milliseconds, it's also one of the best affordable gaming TVs you can buy. And it's roughly half the price of Samsung's equivalent QLED TV, making it one of the best values in smart TVs.
Read our full TCL 5-Series Roku TV (S535) review.
The Vizio P-Series Quantum (P65Q9-H1) is a great mid-range TV that's priced just a bit too high to make the list of our favorite value TVs, but it stands out as a great value thanks to premium picture quality and features like HDMI 2.1 connectivity, support for both Dolby Vision and HDR10+, and a quantum-dot display that rivals premium competitors like Samsung and stands out from cheaper QLED competitors. With solid color performance and sharpness, not to mention excellent HDR performance, it's a great 4K TV in most respects.
Unfortunately, it is held back a bit by Vizio's SmartCast software, which has a limited app selection, poor app discovery and relies heavily on a built-in Google Chromecast to fill any gaps in the app selection. ANd if you're looking for voice interaction, the Vizio doesn't have it, though you can pair an Amazon Alexa or Google Assistant smart speaker to add that functionality.
Read our full Vizio P-Series Quantum (P65Q9-H1) review.
With one of the best prices available for OLED, the entry-level LG BX OLED is a smart TV for anyone that wants the undeniable picture quality of an OLED TV without the premium price tags that accompany top-ranked models. With LG's webOS software and a whole lot of smart functionality, the LG BX OLED is one of the best 4K smart TV values on the market today. It's not the cheapest OLED on the market, but it's the most affordable option that gives you almost everything we love about LG's smart TVs.
With a price tag of roughly $1,400, the LG BX OLED is a smart 4K TV that supports all the latest high dynamic range standards (Dolby Vision, HDR10 and HLG for streaming and broadcasts) and boasts convenient features, such as support for Amazon and Google's voice assistants. You won't get the same level of video processing seen on the more expensive LG CX OLED, but you'll still enjoy speedy response times for gaming, HDMI 2.1 connectivity and pretty solid performance overall.
Read our full LG BX OLED review.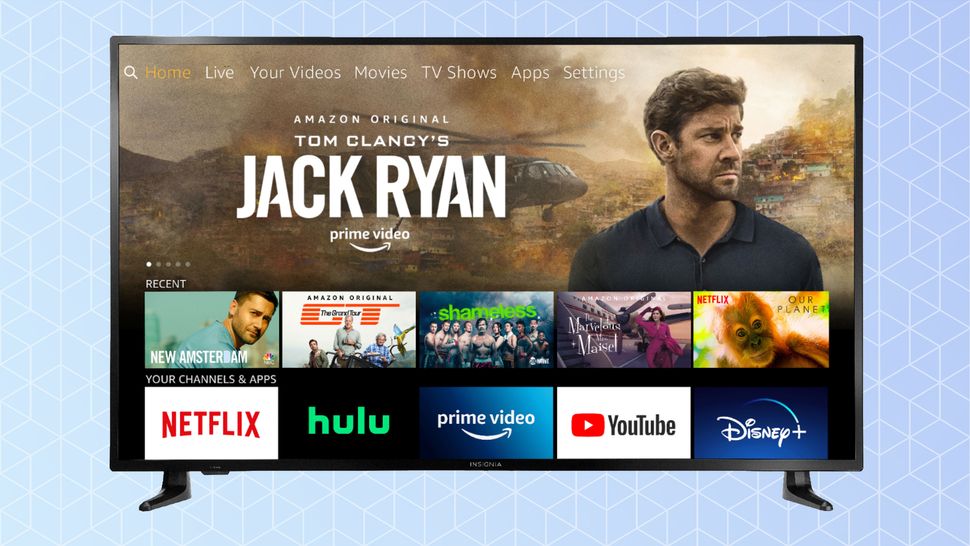 The bargain priced Insignia 4K Fire TV Edition (2020 model) is a smart TV for people who want the convenience of Alexa and streaming services in a single package. With 4K resolution, HDR support with Dolby Vision and a huge library of apps and content, the real selling point of the Insignia Fire TV isn't any one feature, but the total package of smart capabilities that are offered in this ultra-affordable TV.
While it's true that you get what you pay for – the performance isn't top-of-the-line, the gaming support is middling and the Fire TV platform is a little too Amazon-centric for our liking – it's still a great option for casual viewers, and it's priced to sell like crazy. And that's before the steep discounts offered for every big sales event.
Read our full Insignia 4K Ultra HD Fire TV Edition NS-55DF710NA21 review.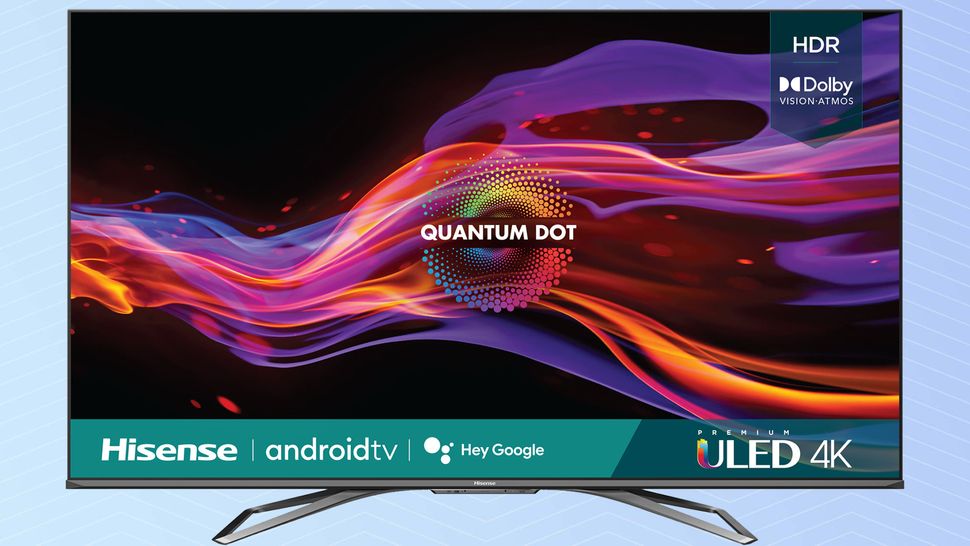 The Hisense U8G Android TV is our favorite Hisense model, and one of the best Android TVs around. With a quantum dot color and integrated Chromecast and Google Assistant, it's a full-featured smart TV that offers great quality for a reasonable price. With support for both Dolby Vision and HDR10+, it also offers the best HDR format support you can find, along with Dolby Atmos sound. It has built-in voice control with room-listening microphones, effectively letting you use the TV as a smart speaker, and offering the sort of smart home integration and control that would normally cost much more.
In our review, we were especially impressed by the U8G's brightness, which exceeds 700 nits of peak brightness and combines with the better-than-average HDR support for great performance that brings out highlights and shadows. With few complaints and lots of great perks, the Hisense U8G ANdroid TV is easily our new favorite Hisense model.
Read our full Hisense U8G Android TV (65U8G) review.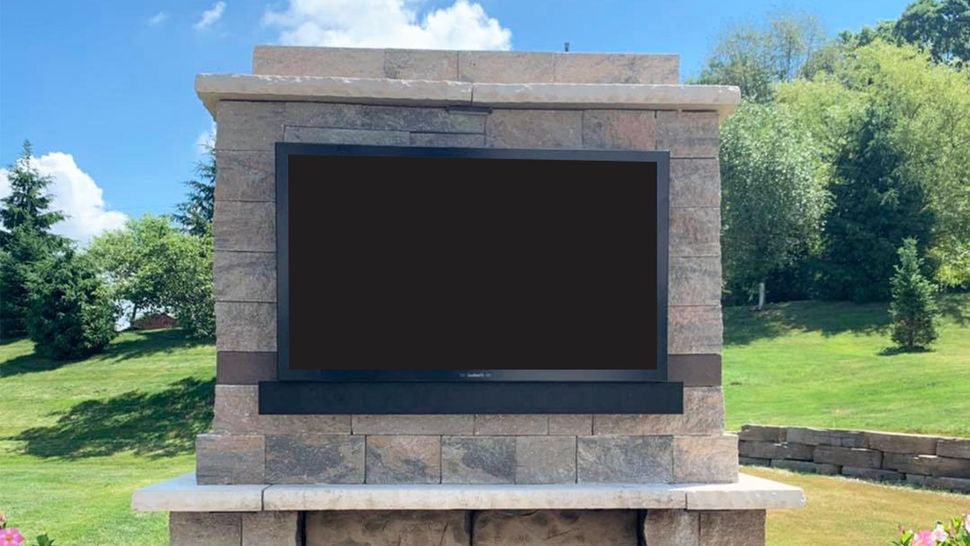 The average TV isn't made to handle rain, snow, dust or heat. But the SunBriteTV Pro 2 outdoor TV is built for those conditions, with a rugged design that can withstand the elements. Whether it's in a cold garage or out on an open porch, the weather-sealed chassis fends off precipitation, dirt and bugs, and even has a sealed compartment for HDMI hookups. The screen is made to be viewed in full sunlight conditions where even other outdoor sets would falter.
With basic HDR capability and strong overall performance, the SunBrite is a great TV for any outdoor setting. And with optional weatherproof soundbar or speakers you can enjoy sound that's just as tough. If you want a great set for your yard, this is the best TV to get for outdoor viewing.
Read our full SunBriteTV Pro 2 outdoor TV review.
If you're ready to make the jump to 8K, there's no beating the LG Signature Z9 88-inch 8K OLED TV (OLED88Z9). We personally tested the 88-inch OLED behemoth late last year, and the quality of this enormous 8K TV is undeniable. The resolution is obviously a full order of magnitude beyond anything the best 4K sets can produce, but thanks to the OLED panel, it also offers near perfection in pixel-level brightness and contrast. The entire 88-inch TV sits on an included floor stand, which also hides the speakers that produce the Z9's top notch audio. The whole thing is an impressive feat of sights and sounds, and the best 8K set we've gotten to test so far.
The LG Z9 also has one of the best versions of LG's webOS we've seen, from the polished interface to the premium construction of the remote control. But it also comes with all of the caveats around 8K TV, such as the lack of 8K content, the enormous expense of the set and the slippery issues of 8K formats and codecs that are still being finalized. But if you're ready to take on the problems that come with embracing bleeding edge technology, there's only one 8K TV we recommend, and that's the LG Signature Z9 88-inch 8K OLED TV (OLED88Z9).
Read our full LG Signature Z9 88-inch 8K OLED TV (OLED88Z9) review.
How to choose the best TV for you
If you're trying to find the right TV for you, there are several factors to consider, from the basics of screen size and resolution, to the specific smart features and ports offered on a given model. We recommend most homes opt for a 55- or 65-inch TV with 4K resolution. We're also big fans of smart TVs, which let you stream all of your favorite shows and use dozens of apps without a second device.
We have extensive shopping advice, like our TV buying guide and figuring out what size TV you should buy. And if you still have questions about smart TV features and capabilities, check out Smart TVs: Everything you need to know.
Some of the TVs are among the best Alexa compatible devices and best Google Home compatible devices you can own, so pay attention to which smart home platform the sets offer before choosing.
Our TV reviews also look at how well each TV performs in key areas, like picture quality and sound, so don't forget to look up the model you're interested in to see our TV reviews.
You can find smaller 4K TVs that sell for less than $500, which will spare you some cash for some of the best soundbars or best streaming devices to go with your set. However, you'll want to pay more for features like HDR support and a decent number of HDMI ports.
Generally speaking, you'll pay around $500 for a lower-price, 55-inch, 4K TV and at least $900 for a 65-inch model. Premium 4K TVs can sell for thousands of dollars, but we find that the sweet spot for superior performance and value is right around the $2,000 mark.
8K TVs, on the other hand, run from pricey to mortgage-your-house levels of expense, with new smaller models selling for as little as $3,000, but running up to the tens of thousands. Case in point: The LG Signature Z9 88-inch 8K OLED TV (OLED88Z9) sells for $29,999.
Get a glimpse of the new TVs coming this year in our roundups of the latest models from every major brand.
If you've narrowed down your TV shopping by brand, price range or screen size, check out our picks for the best TVs in each.
Best 4K TVs | Best smart TVs for streaming | Best TVs for gaming
Best TV brands | Best Samsung TVs | Best TCL TVs | Best LG TVs | Best Roku TVs | Best OLED TVs
The best TVs under $1000 | The best TVs under $500
The smallest smart TVs | Best 43-inch TVs | Best 50-inch TVs | Best 55-inch TVs | Best 65-inch TVs | Best 70-inch TVs | Best 85-inch TVs
And don't forget to watch out for the latest TV reviews!
How we test TVs
Evaluating TVs is about more than just kicking back to watch a movie. We lab test every TV, measuring color gamut, color accuracy and brightness to objectively see which sets are the best for these key indicators. We also test for lag time – a key detail for gaming – measuring to the millisecond how long it takes for content to travel from the original source to the screen. We use these results to make numbers-based comparisons about color and display quality.
We also spend time with each set for real-world evaluation and see how our lab results translate into more subjective performance. We also compare sets side by side and view samples from the latest movies, specialized test patterns that highlight strengths and weaknesses of each display, and a range of content across several sources. With that information, we can tell you which TVs look best, sound best and offer the best viewing experience.
Finally, we evaluate the smart TV functions and apps for each TV, looking at everything from the remote control design to the voice interaction