Our list of the best TVs you can buy in 2022 will help you get the set that delivers the best performance for your money. We test tons of TVs each year — both in our lab and in our living rooms — and these are the 4K TVs that we recommend.
Because TV technology evolves fast, we're frequently updating this guide to keep up with the latest and greatest models, whether that's a QLED TV from Samsung, an OLED from LG or Sony, or a Mini-LED TV from the likes of Hisense or TCL.
To that end, we want you to get the whole package when buying something new: great picture quality, rich sound, and all of the smart features available today, and it would be nice to save a buck or two while you're at it.
If that sounds like the kind of help you need right now, keep scrolling and you'll find the results of our tests in a definitive list of the best TVs available now.
The best TVs you can buy in 2022
Why you can trust Tom's Guide Our expert reviewers spend hours testing and comparing products and services so you can choose the best for you. Find out more about how we test.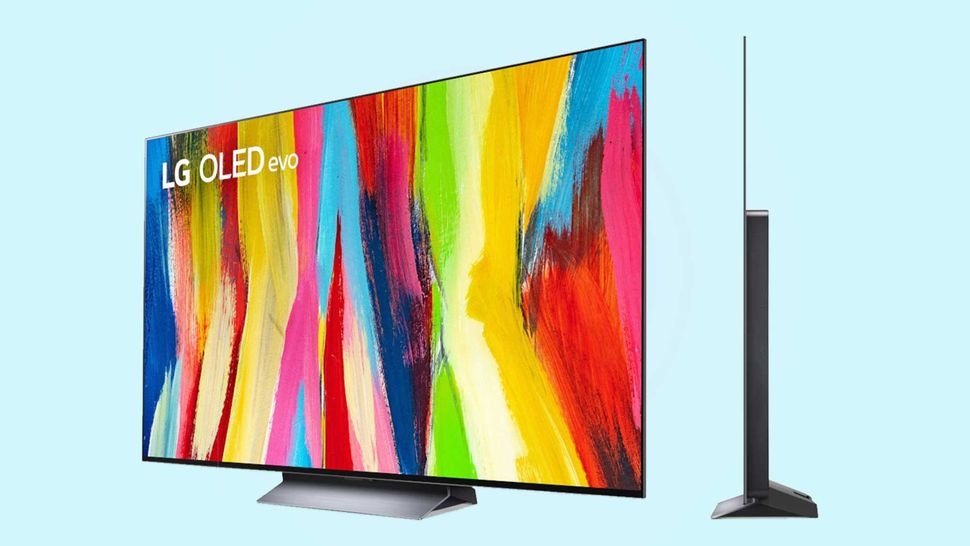 The LG C2 OLED TV is this year's set to beat. Not only is it the best OLED TV thanks to an impressive display panel, but a premium design, maximum versatility and great smart TV platform hit all the high marks, too.
What's more, this C series lineup is LG's largest in terms of size options — the configurations span from 42- to 83-inches, all of which sport full arrays of HDMI 2.1 ports. Most also feature LG's evo OLED panel, which was first introduced on the LG G1 OLED TV and now looks to upgrade the C2's performance.
We can't say our test results for this LG C2 OLED TV review showed significant improvement, but to be fair, there wasn't much room to improve. Instead, what makes this one of the best TVs of the year is that it offers fantastic picture quality for the price — exactly what you'd expect from LG's best-selling OLED TV series.
Read our full LG C2 OLED review.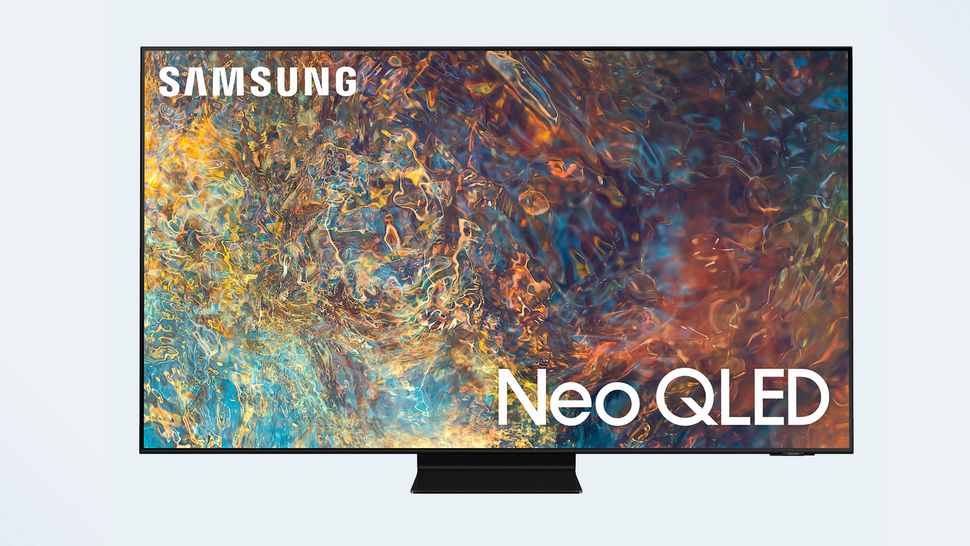 The Samsung QN90A Neo QLED TV combines Samsung's highly refined quantum dot technology with the tight control of mini-LED backlighting, resulting in one of the best TV displays we've ever tested. To take brightness as an example, the QN90A achieved 1813.83 nits in our testing — more than four times the LG G1's 412.05 nits. Color reproduction, meanwhile, was 99.51% — on a par with other excellent non-OLED sets, though below what you get on the best OLEDs. Samsung pairs that image quality with a bounty of smart TV functions and genuinely intelligent features, like a solar-powered remote control that eliminates the need to swap out batteries — delivering eco-friendly design and unbeaten convenience at the same time.
The whole thing is packed into a gorgeous 1-inch-thick design that contains a huge array of smart features, potent Dolby Atmos sound and some of the best performance we've ever seen. HDMI 2.1 connectivity comes as standard, and it's also a great option for gamers thanks to plenty of dedicated features and an impressive 12.6-millisecond lag time in our testing. One slight negative is that it only supports HD10+ and not Dolby Vision as well, which means it's not quite as versatile as some sets, but overall it's the best TV we've seen in the past 12 months. We look forward to reviewing Samsung's 2022 sets very soon.
Read our full Samsung QN90A Neo QLED TV review or browse our Samsung promo codes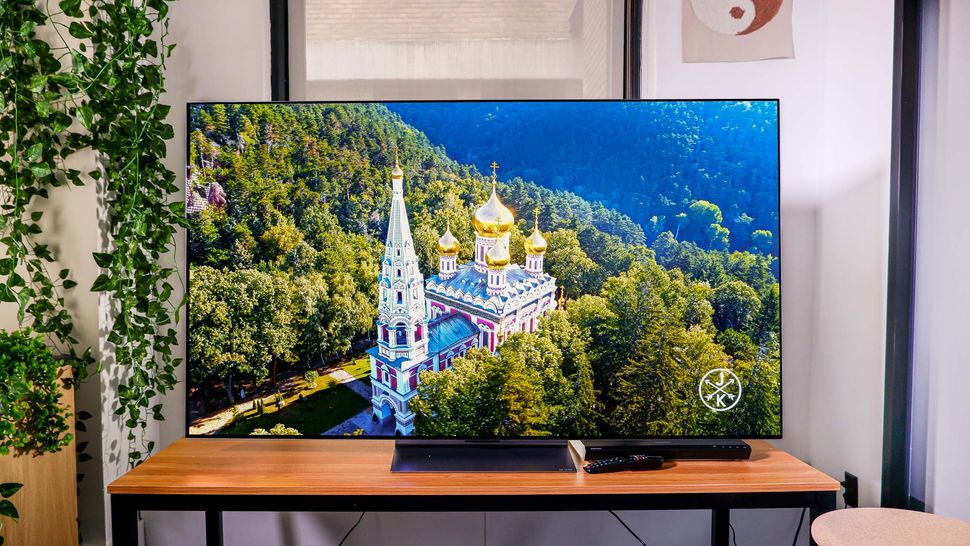 The 2022 version of LG's premium G-series OLED TVs is here — and it's brilliant. The LG G2 OLED improves upon last year's G1 in almost every regard to up the game when it comes to the screen tech. Brightness has been a long-time OLED shortcoming, but in our testing we found that the LG G2 reached 590.54 nits — way above the G1's 412.05, albeit not quite on a par with the Sony A80J's 713.65 result. And brightness is just one aspect of its performance that impressed us, with color accuracy, color gamut and lag times all faring well in our testing. And of course you get the deep blacks we've come to expect from OLED.
This being one of LG's 'Gallery' series TVs, its design is also something to behold, with a minimalistic silver frame that gives it a near-bezel-less appearance. It's also well equipped with ports, sounds better than almost any OLED we've ever heard and offers a full-featured smart TV platform that should satisfy most households, without quite being the best. The LG C2, which we're currently testing, may end being a better purchase for most people, but until then this is the best OLED TV you can buy.
Read our full LG G2 OLED TV review
The TCL 6-Series Roku TV (R635) offers enormous value for its affordable price, offering premium picture quality and a great smart TV experience for much less than the competition. As TCL's best mainstream smart TV, the R635 ups the ante with mini-LED backlighting in addition to QLED. The result is impressive color and brightness — backed up by our test scores — plus some of the best HDR performance we've seen on anything this side of an OLED display.
But TCL keeps delivering more, like THX Certified Game Mode, which makes the 6-Series one of the best gaming TVs available, even for yet-to-be-released consoles like the PS5 and the Xbox Series X. From the design's smart touches, like cable management in the stand, to the always-solid Roku TV platform, the TCL 6-Series R635 is the best TV value, and it's not even close.
Read our full TCL 6-Series Roku TV (R635) review.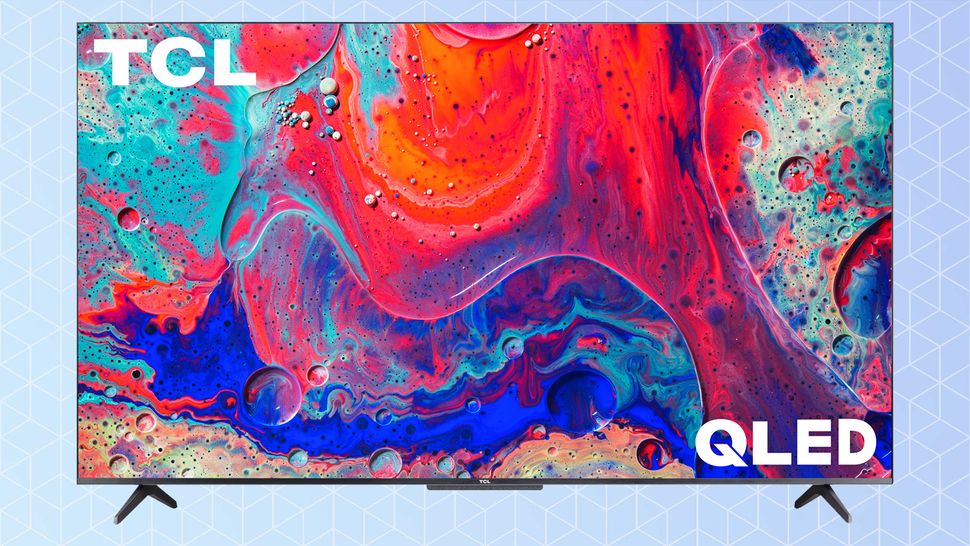 The TCL 5-Series Google TV (S546) wowed us with its combination of smart TV features, solid performance and great value for your dollar. Building on the foundation of the already-good 5-Series, the move to Google TV gives the affordable 4K smart TV a more premium smart TV platform, one that offers personalized and customizable suggestions, a huge assortment of smart features, and deep Google Assistant integration that makes it a viable center for the entire home of connected gadgets.
But it also offers a step up in other aspects of the TV. As we found in our extensive testing, the 5-Series Google TV is a more polished version of the 5-Series TV when it comes to everything from color quality to lag times. And as well as delivering an excellent QLED 4K display, you also get a slick remote control, and a surprisingly wide array of gaming features for a 60Hz TV. For a smart TV that sells for under $1,000 for most size options, it's easily one of the best TVs on the market.
Read our full TCL 5-Series Google TV (S546) review.
The Sony Bravia XR A80J is absolutely packed with futuristic technologies: this 4K OLED TV has HDR, a 120 Hz refresh rate, ATSC 3.0 tuner, Google TV streaming and Sony's own Bravia Core service, Acoustic Surface Audio+ technology… the list goes on. Sure, not everyone will need everything here, but it's nice to have the option.
Just as importantly, it also excels at the basics. As we found in our testing, contrast is superb, colors are rich and varied, viewing angles are impressive and it handles upscaling well. Sound is also excellent and Google TV is a big upgrade on the older Android TV. Against that, the XR A80J requires a little more tweaking in order to look its best; it's fine out of the box, but to really reach its full potential, you'll want to play around with various modes. It's not the cheapest and other sets beat it purely based on picture quality, but as an all-round package the A80J is a great choice.
Read our full Sony Bravia XR A80J review.
The Samsung 65-inch Class S95B OLED 4K Smart TV (QN65S95BAF or QE65S95B in the UK) is the company's first TV to combine OLED with quantum dots, resulting in a QD-OLED TV that promises the best of both technologies: superior color, brightness, and contrast in a single package.
That marriage is the tiniest bit rocky, though, thanks to its effects on the set's blacks (which should be any OLED set's crowning glory), and the superannuated Tizen operating system that leaves this brand-spanking-new set showing its age right out of the box.
That said, with top-tier picture quality, surprisingly good sound, a forward-thinking remote control, terrific gaming capabilities, and an eye-catching design, it's still an excellent option in 2022.
Read our full Samsung S95B OLED 4K TV review.
The Sony Bravia X95K Mini LED TV, the brand's first set powered by Mini LED backlighting, is our top pick from the Sony 2022 TV lineup. It has the kind of HDR performance you crave on movie night, pairing the set's high luminance and targeted backlight control with plenty of nuance and practical vibrancy. Sony packages it up in a sleek build, complete with multiple stand configurations and a great remote.
In out-of-the-box standard mode, the Sony Bravia X95K Mini LED TV covered 99.89% of the Rec 709 color space, which is a nearly perfect reach to the average viewer with an LED TV. The X95K's best Delta E score came in at an excellent 1.88 in Filmmaker Mode, which isn't surprising as Sony has long emphasized preserving the filmmaker's intent in picture processing. Pretty on-brand for a TV manufacturer that's also a movie studio.
We still believe the LG G2 OLED and Samsung's 2021 QN90A offer slightly better performance for the price, but it's easy to recommend this Sony to anyone shopping for a non-OLED 4K HDR TV.
Read our full Sony Bravia X95K Mini LED TV review.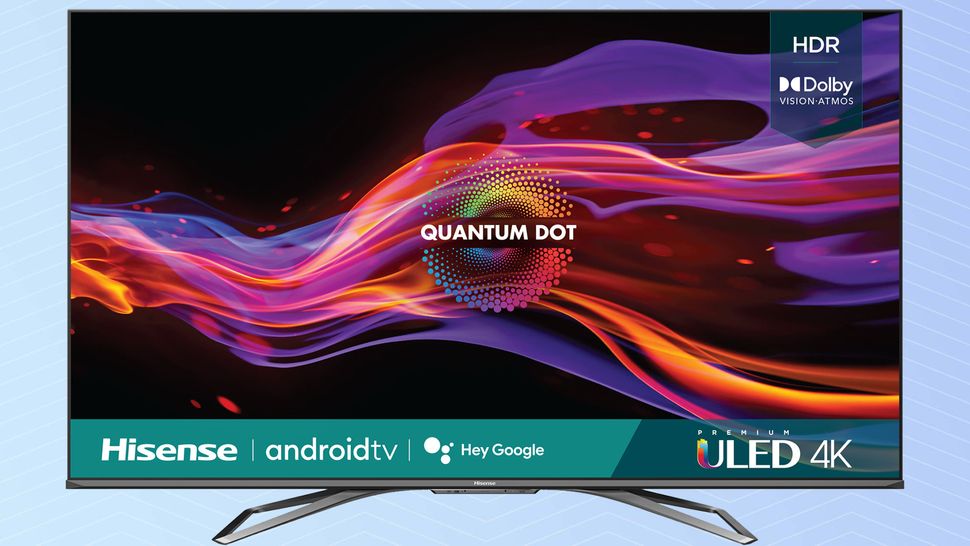 The Hisense U8G Android TV is our favorite Hisense model, and one of the best Android TVs around. With a quantum dot color and integrated Chromecast and Google Assistant, it's a full-featured smart TV that offers great quality for a reasonable price. With support for both Dolby Vision and HDR10+, it also offers the best HDR format support you can find, along with Dolby Atmos sound. It has built-in voice control with room-listening microphones, effectively letting you use the TV as a smart speaker, and offering the sort of smart home integration and control that would normally cost much more.
In our review, we were especially impressed by the U8G's brightness, which exceeds 700 nits of peak brightness and combines with the better-than-average HDR support for great performance that brings out highlights and shadows. With few complaints and lots of great perks, the Hisense U8G ANdroid TV is easily our new favorite Hisense model.
Read our full Hisense U8G Android TV (65U8G) review.
No matter their price range, OLED TVs promise near-perfect black levels and exquisite colors, and that's exactly what you're getting with the LG A2 OLED.
To wit, the LG A2 OLED offers a decently sized OLED panel with top-notch color, surprisingly good sound, and low input lag. Its smart platform, webOS, is a clean, well-organized interface for navigating the TV and accessing its features and despite it being paired by only 20-watt, downward-firing speakers, there's no lack of clarity even in hectic scenes where dialogue, action sounds, and music are all blazing at once.
Admittedly, you won't get everything with the A2 that you will with pricier and tonier LG TVs. You'll have to settle for a lower refresh rate, an older HDMI standard, and lower brightness. But considering that it wasn't that long ago that OLEDs were unthinkable at the sub-$1,300 price point — to say nothing of the sub-$1,000 price point at which the smallest model can currently be found — those features might be small prices to pay if all you can pay is a small price.
Read our full LG A2 OLED review.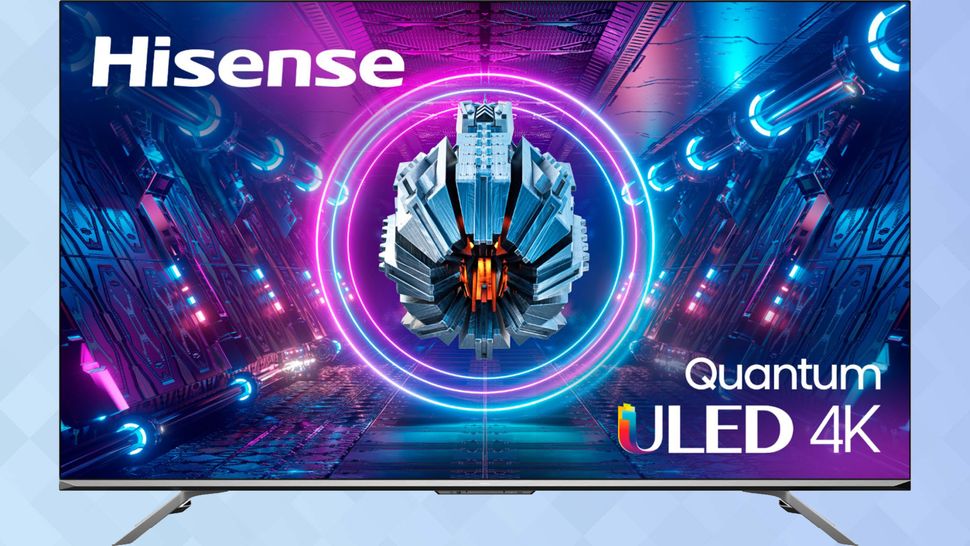 The Hisense U7G Android TV is being marketed as a TV built for gaming, and the specs make it easy to see why: The Quantum Dot display boasts good color and sharp images, the panel's 120Hz refresh rate will handle the most demanding game console output, and a pair of HDMI 2.1 ports offer the best connectivity you can get for high-frame rate gaming.
And any TV that's good for gamers will usually do pretty well at everything else. Handling both Dolby Vision and HDR10 Plus formats, it's got some of the best HDR support available, and Dolby Atmos sound means it has the audio to match. It impressed us in our testing, and it's more affordable than you'd expect given the feature set. Gamer or not, the Hisense U7G Android TV is a solid 4K smart TV.
Read our full Hisense U7G Android TV review.
Though it's not quite as weatherproof as some SunBriteTV models, the new SunBriteTV Veranda 3 stands above the competition by offering a performance that's worthy of plenty of indoor 4K TVs. It's designed for full-shade environments such as patios, porches, and sunrooms, rather than being entirely exposed to the elements, and lacks the tempered-glass screen that the SunBriteTV Pro 2 has, but it's still rated IP55 for protection against dust, solid objects, and water, and can handle temperatures from -24 to 104 degrees Fahrenheit.
Just as importantly, it puts in a fine all-round performance. In our testing, we measured an impressive max brightness of 528 nits, while color reproduction is also on a par with plenty of good indoor sets. A low lag time and 120 Hz screen make it a good option for outdoor gamers, if that's a thing, while the addition of Android TV finally gives SunBrite a quality interface. Even the remote is vastly better than previous outdoor options. It's not cheap, but if you're after a 4K outdoor TV, look here first.
Read our full SunBriteTV Veranda 3 Outdoor TV review.
How to choose the best TV for you
If you're trying to find the right TV for you, there are several factors to consider, from the basics of screen size and resolution, to the specific smart features and ports offered on a given model. We recommend most homes opt for a 55- or 65-inch TV with 4K resolution. We're also big fans of smart TVs, which let you stream all of your favorite shows and use dozens of apps without a second device.
We have extensive shopping advice, like our TV buying guide and figuring out what size TV you should buy. And if you still have questions about smart TV features and capabilities, check out Smart TVs: Everything you need to know.
Performance: Our TV reviews also look at how well each TV performs in key areas, like picture quality and sound, so don't forget to look up the model you're interested in to see our TV reviews.
Ports: We generally recommend opting for more ports, so that you never have to manually unplug and re-plug HDMI cables to switch from your Bl-ray player to your game console or other device. Three ports is common, but nicer TVs usually have 4 HDMI ports. You'll also want make sure at least one is HDMI 2.1; our guide to the best HDMI 2.1 TVs can help here. (Still confused? Check out TV ports explained: What all those HDMI, USB and other connections are for?)
Extra USB ports are also handy for powering antenna amplifiers or streaming sticks, as well as viewing media from USB storage.
HDR: Most TVs offer high dynamic range (HDR) support, with Dolby Vision being the top format and HDR10 the most basic. But more important is the backlight, with OLED TVs and LED sets with local dimming offering the best HDR capabilities.
Smart software: Some of the TVs are among the best Alexa compatible devices and best Google Home compatible devices you can own, so pay attention to which smart home platform the sets offer before choosing.
Price: You can find smaller 4K TVs that sell for less than $500, which will spare you some cash for some of the best soundbars or best streaming devices to go with your set. However, you'll want to pay more for features like HDR support and a decent number of HDMI ports.
Generally speaking, you'll pay around $500 for a lower-price, 55-inch, 4K TV and at least $900 for a 65-inch model. Premium 4K TVs can sell for thousands of dollars, but we find that the sweet spot for superior performance and value is right around the $2,000 mark.
8K TVs, on the other hand, run from pricey to mortgage-your-house levels of expense, with new smaller models selling for as little as $3,000, but running up to the tens of thousands.
Get a broader view of everything the best TV brands have to offer by checking out the full roster of 4K and 8K TVs from every major manufacturer.
If you've narrowed down your TV shopping by brand, price range or screen size, check out our picks for the best TVs in each.
Best TVs | Best 4K TVs | Best smart TVs for streaming | Best TVs for gaming
The best TVs under $1000 | The best TVs under $500
Best TV brands | Best Samsung TVs | Best TCL TVs | Best LG TVs | Best Roku TVs | Best Google TVs | Best OLED TVs | Best QLED TVs | Best 8K TVs | Best HDMI 2.1 TV | Best TVs with ATSC 3.0 | Best TVs with Chromecast
The smallest smart TVs | Best 43-inch TVs | Best 50-inch TVs | Best 55-inch TVs | Best 65-inch TVs | Best 70-inch TVs | Best 75-inch TVs | Best 85-inch TVs
And don't forget to watch out for the latest TV reviews.
How we test TVs
Evaluating TVs is about more than just kicking back to watch a movie. We lab test every TV, measuring color gamut, color accuracy and brightness to objectively see which sets are the best for these key indicators. We also test for lag time – a key detail for gaming – measuring to the millisecond how long it takes for content to travel from the original source to the screen. We use these results to make numbers-based comparisons about color and display quality.
We also spend time with each set for real-world evaluation and see how our lab results translate into more subjective performance. We also compare sets side by side and view samples from the latest movies, specialized test patterns that highlight strengths and weaknesses of each display, and a range of content across several sources. With that information, we can tell you which TVs look best, sound best and offer the best viewing experience.
Finally, we evaluate the smart TV functions and apps for each TV, looking at everything from the remote control design to the voice interaction.
Read next: We rundown 5 of the best TV sound upgrades we've tested that will blow you away.