Emma mattress sales are a constant, so you can ignore those sticker prices whenever you decide to buy. The Black Friday deals traditionally bring with them the lowest prices of the year, and they're now officially over for 2022 – so what's happened to the prices at Emma?
In the UK, Emma is running its Boxing Day Sale, featuring up to 60% off mattresses, bundles, beds and sleep accessories. To break that down, that includes 50% off both the Emma Original and Emma Premium mattresses. Pricing on the Original is the same as it has been since at least the summer – including over Black Friday – so it's not a particularly notable offer, although it's still very competitively priced in its market. The Premium is now slightly more expensive than it was in November when there was 55% off. (It was recently 52% off earlier this month, too.)
Meanwhile, Emma US has kicked off a holiday sale (opens in new tab), with up to 50% off sitewide. The Emma Original mattress is up to $700 off whilst the brand-new Emma CliMax mattress is up to $1,000 off. You'll find savings on beds, pillows, and sheets, as well.
Emma is placed at the top of our UK best mattress guide because its products offer excellent comfort at a very competitive price. For a closer look at this brand's beds, head to our Emma mattress review and Emma Premium mattress review. You'll get a risk-free trial (365 nights in the US, 200 nights in the UK), meaning you'll have ample time to test your purchase – and if you change your mind during the trial, Emma will refund your money. Emma even sells an excellent base to go with your mattress; see our to find out more.
Emma Sleep UK deals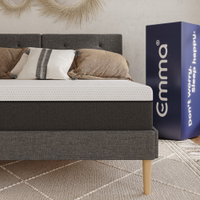 (opens in new tab)
Emma Original Mattress sale: was £499 now from £249.50 at Emma (opens in new tab)
The Emma Original Mattress is our top mattress pick in the UK because it offers unbeatable value for money. Emma's cheapest memory foam mattress is great for side sleepers, and provides the comforting, pressure-relieving body-hug feel of premium memory foam on a budget. You can currently get 50% off the price of a double, reducing it to just £379.50. That's the evergreen offer for this bed, but it's still excellent value for money.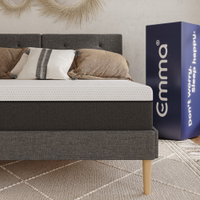 (opens in new tab)
Emma Premium Mattress sale: was £799 now from £399.50 at Emma (opens in new tab)
The Emma Premium Mattress uses the same pressure-relieving foams as the Original, but adds a layer of tall springs to offer more support, and boost breathability too. The extra firmness makes it a good pick for back sleepers. It's 50% off, which is actually one of the weaker discount we've seen (it's been 52% to 55% between November and mid-December). However, £549.50 for a double is nothing to sneeze at, as it's still a very good price for a bed of its calibre.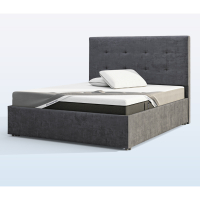 (opens in new tab)
Emma Ottoman Bed Bundle: was £2,817, now from £1,126.80 at Emma (opens in new tab)
The new Emma Ottoman Bed has 890 litres of storage space – perfect for storing shoes, out-of-season apparel or other essential items. It's functional yet quite stylish with an upholstered tufted headboard for a modern touch. This bundle comes with an Emma Original mattress, a pair of Emma Original pillows and a mattress protector. If you need a reason to renovate your bedroom, look to this 60% off deal.
US deals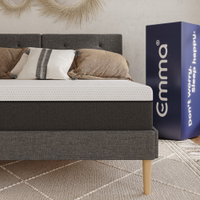 (opens in new tab)
Emma Original Mattress sale: was $699 now from $349 at Emma (opens in new tab)
With minimal motion transfer and comfy memory foam, the US version of the Emma Original Mattress is designed to support all body types in a range of sleeping positions. A queen size now costs $699 (was $1,399), which is a pretty standard discount from Emma, but still a good price on this top-rated memory foam bed.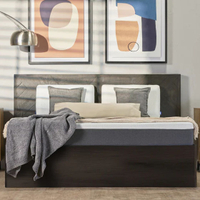 (opens in new tab)
Emma CliMax Hybrid mattress: was $999 now from $499 + at Emma (opens in new tab)
New in 2022, the CliMax Hybrid has a supportive sleep surface that's designed for larger bodies, and 'couples who do more in bed than just sleep'. It's zoned into five sections, which promise to provide targeted lumbar support and keep your spine healthily aligned. With 50% off, the price of a queen drops to $799 (originally $1,599).
Emma Black Friday and Cyber Monday mattress deals
The Black Friday mattress deals historically bring with them the lowest prices of the year. so what have we seen at Emma in previous years... and what can we expect for 2023?
Emma was the first big UK brand to kick off Black Friday 2022, with an early bird Black Friday sale at the end of October, followed by a Black November sale, a Black Friday flash sale, the actual Black Friday sale, then the extended Black Friday sale. In reality, though, throughout that whole period the pricing on the Emma Original stayed exactly the same as it had been since the summer: 50% off RRP. With that offer, the price of a single Emma Original drops to £249.50 (RRP £499) with the double coming in at £379.50 (RRP £759).
The discount on the Emma Premium did get a bit of a boost though. Usually, there's around 52% off, but we saw 55% off through November, until the end of Cyber Monday, when the discount dropped back down again. In the Emma Black Friday sales, a single cost £359.55 (RRP £799) while the double was £494.55 (RRP £1,099).
Rewind to last year, the Black Friday Emma mattress sale launched later, in mid-November. There was 45% off the Original and the Premium, which at that point was pretty new out. Interestingly, the brand bumped up the discount to 50% off on the weekend after Black Friday, running into Cyber Monday. With that 50% off, a single Emma Original was reduced to £249.50 (was £499) and a double cost £349.50 (was £699). We also saw a 40% discount on the Emma Weighted Blanket but it sold out quickly.
By comparison, the year before in the UK there was a 35% discount site-wide at Emma, with a 3-month Headspace subscription bundled in. John Lewis price-matched the discount. That year, a Double Original cost £343.85.
Swipe to scroll horizontally
Emma UK Black Friday price history
Emma Original (double)
2022
£379.50 (RRP £759)
2021
£349.50 (RRP £699)
2020
£343.85 (RRP £529)
In the US, the 2022 Emma Black Friday deal knocked 50% off both the Emma Original and the then-new Emma CliMax. The Original in queen size was $699 (was $1,399) while the queen sized CliMax was $799 (originally $1,599).
Last year, the Emma Black Friday deal knocked 40% off the Original. We saw bigger discounts later on – 45% off for Independence Day, for example. The best Emma Cyber Monday mattress deal was up to $1,466 on mattress bundles, followed by a 40% saving on the brand's foam and ACT hybrid mattresses. A queen size Emma Original dropped to $659 (was $1,099), with no discount code needed.
We'll be rounding up the best Emma mattress sales and discounts right here, so bookmark this page and you won't miss a saving.
Which Emma mattress UK should I choose?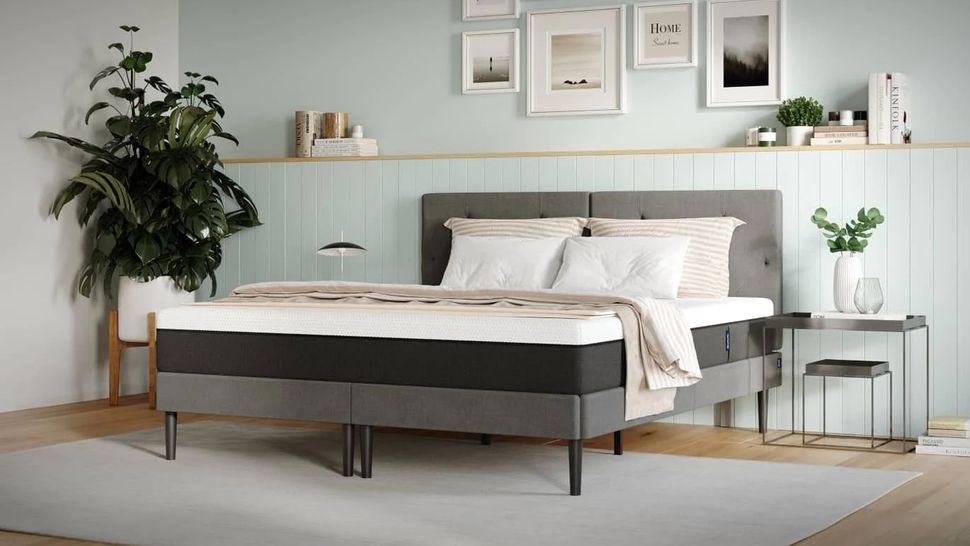 Emma's UK mattress selection consists of two mattresses. As we explain in our Emma Original mattress review, the Original (priced from £499 when not on sale) is the most affordable of the range, making it the best memory foam mattress for sheer value for money, with its closest rival being the Nectar (see our round-up of the latest Nectar mattress deals and sales for savings on that one).
The Emma Original is made from three types of foam and topped with a temperature-regulating top cover. We rate this as a true medium firmness (5 out of 10), making it a comfy choice for most people apart from those with much heavier bodies (you may sink in too much). The side sleepers on our testing panel loved it and found it cushioned hips and shoulders very well.
The Emma Premium (priced from £799 when not on sale) is the second offering from this top-rated mattress in a box brand, and this is a hybrid mattress made from memory foam and coils. The Emma Premium mattress is designed to offer higher levels of full body support for heavier bodies and would suit back and stomach sleepers, couples needing a firmer mattress, and any looking for an orthopedic mattress but with that Emma mattress comfort.
If you have a bigger budget and want a highly breathable, cooling hybrid, we'd also recommend the Simba Hybrid Luxe, or the Dormeo S Plus Evolution. We've rounded-up the latest and best Simba mattress sales and discounts, in addition to the best Dormeo mattress sales, to help you save. You can also use our Simba vs Emma mattress comparison to see how the Hybrid and the Original differ.
This brand also makes accessories and frames – head to our Emma Divan Bed review for a closer look.
Which Emma mattress US should I choose?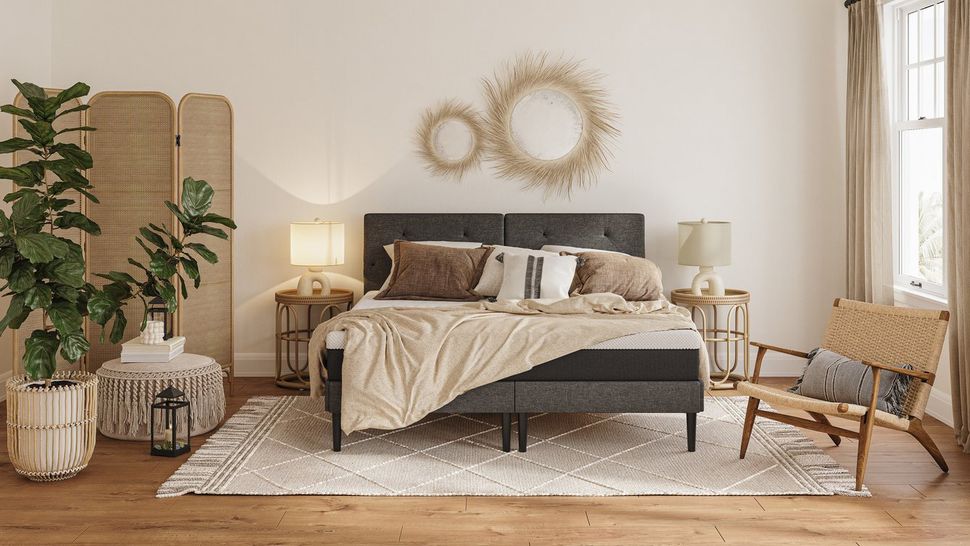 The Emma Original US is made of three memory foam layers, with each designed to offer a different level of support. The bottom layer aides spinal alignment (so you don't wake up feeling stiff), and the middle assists pressure relief through even weight distribution (so no pesky pain or pressure spots on your body). The top layer delivers high levels of motion isolation, which is great for couples where one of you is a restless sleeper.
All of this is wrapped up in a highly effective climate-regulating top cover, which prevents a build-up of heat or moisture when you're in bed. It's good news for warm sleepers, even if it isn't a proper cooling mattress. You could also team it with one of the best mattress toppers for cooler, comfier sleep, such as a gel-infused topper.
But that's not the only mattress Emma US has on offer. Also available is the Emma CliMax Hybrid. This six-layer mattress was just released in fall of 2022 and is geared towards larger bodies and couples. (It can support up to 1,000 lbs.) A 5-zoned ergonomic design promises targeted lumbar support. It's pricier than the all-foam Emma Original with a starting MSRP of $999; however, it's now on sale for 50% off.
Emma mattress sale: today's best prices
UK Emma Original mattress deals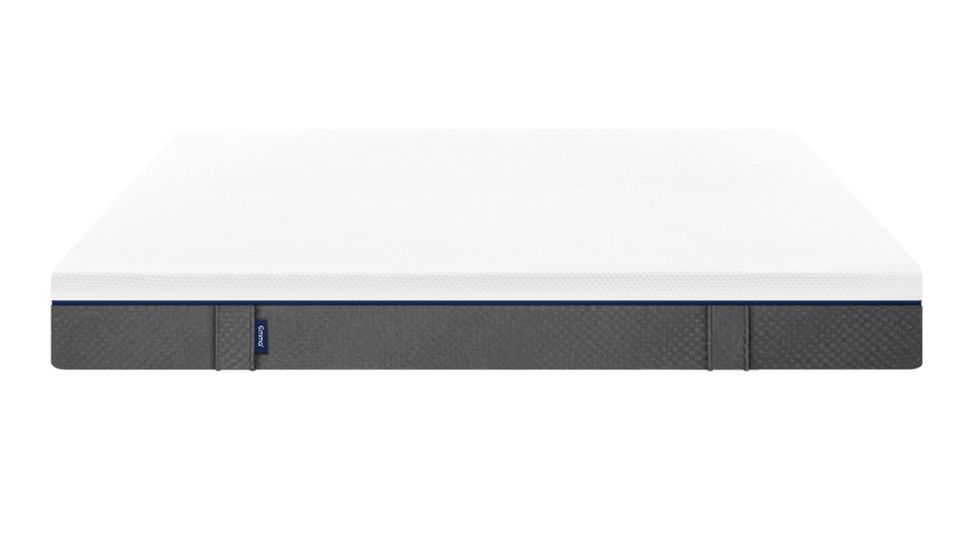 The Emma Original is the brand's most popular mattress and its cheapest. While it has a 5 (out of 10) firmness rating, it's on the softer side of medium firmness, making it a brilliant choice for side sleepers who need extra cushioning to reduce pressure on their hips and knees. We have also tested the Emma Original with combi sleepers (people who switch between sleep positions) and they loved the Emma regardless of the position they ended up in.
If you do feel that the Original isn't firm enough or soft enough for your body, you can request a free comfort layer from Emma. This is excellent as you can closely tailor the feel of this mattress to your body weight and posture needs.
The Emma Original sports a no motion transfer design, which is ideal for couples where one of you is a restless sleeper or moves between positions in the night. Hygiene wise the Emma ticks all the boxes too with a removable and machine-washable cover to keep allergens, stains and bacteria at bay.
Sale prices have held steady since summer 2022 on the Emma Original, with 50% off RRP and a starting price of £249.50 (reg. £499). For a cheap mattress deal, the Emma Original mattress remains one of the best value buys in the UK.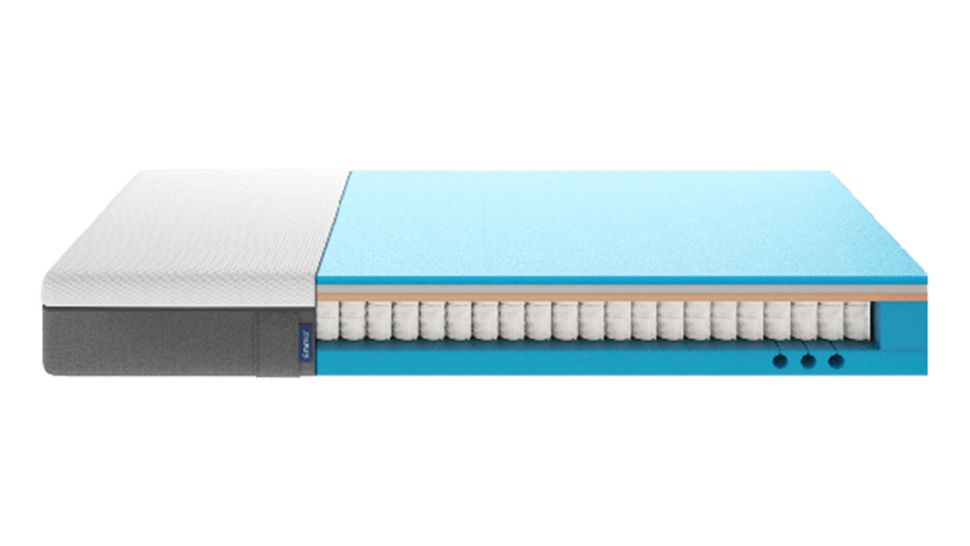 The Emma Premium mattress is best suited to tall and heavier bodies thanks to its medium-firm design that's definitely on the firmer side. It sports 12.5cm pocket springs, which is a real step up from the now-discontinued Emma Hybrid, and these springs help the mattress to stay cooler throughout the night.
We asked a hot sleeper to snooze on the Emma Premium and they stayed cool and comfy all night, even with a lightweight duvet over them during warm weather. This isn't a proper cooling mattress per se, but the layer of breathable Airgocell memory foam definitely boosts airflow. Tempur makes an effective cooling mattress called the Breeze, which is often on sale - check out our guide to the best Tempur-Pedic mattress sales for the latest deals.
Emma has designed its Premium mattress for enhanced lower back and leg support, making it a good choice if you regularly deal with pain or pressure in those areas. The heavy lifting here is mainly carried out by a layer of pressure-relieving viscoelastic, a material developed by astrophysicists and the perfect partner to all that Airgocell foam. At the base is a layer of Emma's famous HRX (High Resiliency Extra) cold foam to keep your spine aligned for comfier sleep in any position.
Emma Premium mattress deals typically are a little trickier to come by than discounts on the Emma Original, but we saw 55% off during Black Friday mattress sales. That's cooled down a bit since, as we're seeing a max 50% discount right now – but at £399.50 for a double (reg. £799), it's still a good buy.
US Emma Original mattress deals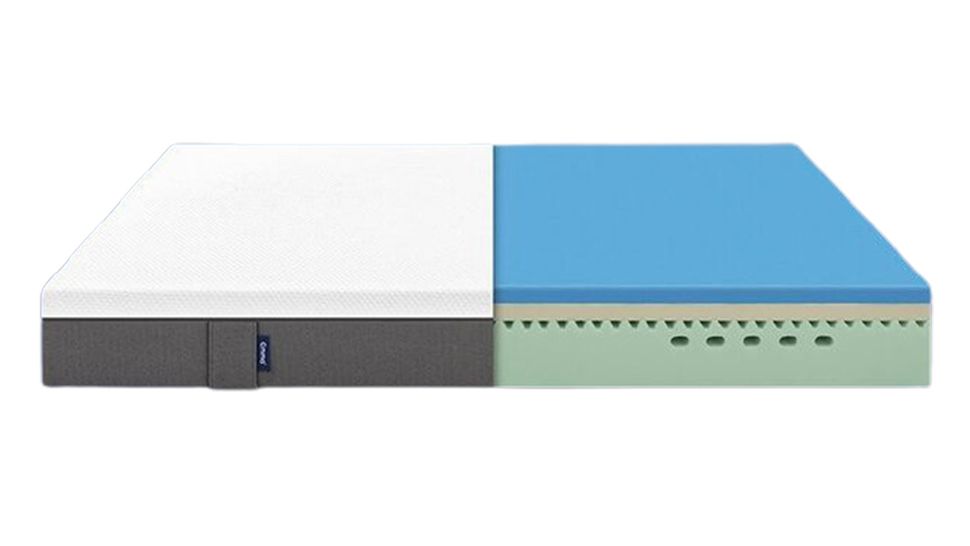 The Emma Original Mattress US is not to be confused with the UK version, but it does offer the same fantastic value for money. It's the only Emma mattress you can buy direct from the brand in the US and it suits all sleeping positions, especially side sleepers. That's because it feels soft and cushioned beneath the hips, knees and shoulders during side sleeping positions.
There are four layers to this Emma, starting with HRX (High Resiliency Extra) cold foam in the base. This is included in all Emma mattresses and it's there to boost pressure relief and to keep your back and shoulders properly supported as you lie down. Above that sits a layer of memory foam for extra pressure relief, and to ensure the mattress contours to your unique curves during sleep. As such, you shouldn't feel any pain or pressure,
Emma has added a layer of Airgocell foam to reduce motion isolation from you and your partner (so you don't wake each other up so easily when tossing and turning). There's also a soft cover that keeps moisture and body heat at bay, though we found it still slept a little warm. Even so, at this super-low price, it's hard to complain.
During its after Christmas mattress sale, the Emma Original Mattress US is 50% off so you can get a king size for just $799 (was $1,599) or a queen for $699 (was $1,399). But we'll be honest – these prices aren't a far cry from what we saw over Labor Day after 25% off, and that's due to Emma increasing the MSRP in addition to doubling down on its discount. Still, these are sound prices for larger mattresses.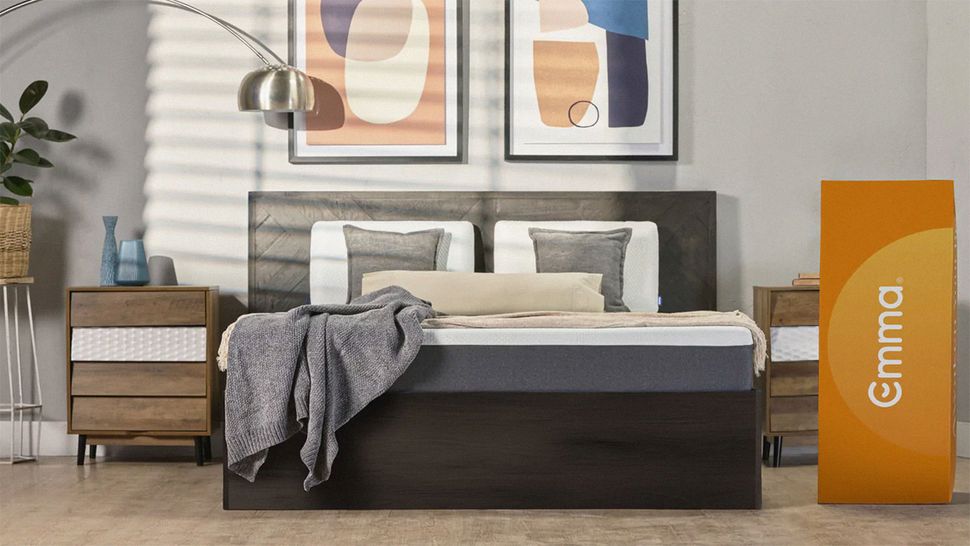 The Emma CliMax Hybrid mattress was just released in fall of 2022. Thus, there's not a lot we can gather about this brand-new bed as user reviews are sparse as of right now (December 2022). But we can give you the facts:
Emma says its CliMax Hybrid is for 'plus-sized sleepers and couples who do more in bed than just sleep'. Thus, you can expect it to be highly supportive with minimal motion isolation. It supports individual sleepers of at least 250lbs, up to 1,000lbs combined. This is largely thanks to the CliMax's HRX (High Resiliency Extra) foam base and a layer of 4.7-inch individually-wrapped coils.
Other notable features are 5-zoned contouring for lumbar support and pressure relief where you need it most, as well as an UltraDry pillow top cover working in tandem with a top layer of breathable open-cell foam to reduce overheating.
Despite just having been released, the Emma CliMax Hybrid is already half-off, with a queen selling for $799 (reg. $1,499). It's an affordable alternative to the Big Fig Mattress, another bed geared toward larger sleepers that currently retails for $1,799 in queen before markdowns.
Do I need an Emma mattress discount code?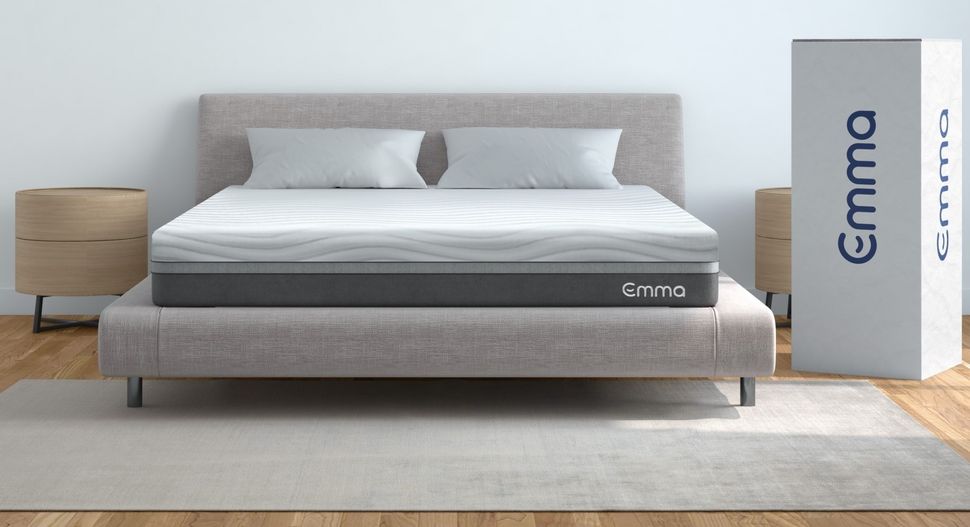 The best Emma mattress deals are usually found through a discount code. However, for current Emma mattress sales in the US and UK, you don't need to use a coupon.
When they are required, most Emma mattress discount codes are available via the Emma site in the form of a sale banner that appears when you add your chosen mattress to the shopping cart. And often you can just click on the banner to activate the discount without even having to type in the code yourself.
In the UK, you can also sign up for newsletter updates that'll avail you of exclusive Emma discount codes or other subscriber-only offers.
Read more: