Best memory foam mattress: Quick menu
1. Quick list
2. Best overall
3. Best cheap
4. Best for back pain
5. Best budget cooling
6. Best pressure relief
7. Best for kids
8. Best for side sleepers
9. Best motion isolation
10. Best luxury cooling
11. How we test
12. Memory foam FAQs
13. Meet our experts
Sink into the best memory foam mattresses for body-cradling comfort and deep pressure relief. Our experts have tested a wide range of foam beds from top brands – and here we'll be listing the very best ones we've tried. Our options span a range of budgets and sleep needs so you'll find just what you need. Best of all, every option is currently discounted in this week's Cyber Monday mattress deals – though you can find most of them discounted during year-round mattress sales, too.
Many of our best mattress picks are made from either all foam or foam plus coils (hybrid beds). Typically, memory foam mattresses excel when it comes to pressure relief – they'll mold around your shape and cushion your joints, making them a good choice for people with aches and pains. They also shine when it comes to motion isolation so if you or your partner tend to fidget a lot at night, you'll barely feel their movements. (The same goes for if you share a bed with your pets or kids.)
In the past, memory foam mattresses have struggled with trapping body heat, but newer models tackle this much more effectively as cooling tech trickles down from more expensive beds. Even so, some all-foam beds (especially cheaper ones) may still sleep warmer than hybrids or traditional innerspring models. Our best cooling mattress guide includes a mix of foam and hybrid models.
However, if it's one of this year's top-rated memory foam mattresses you're looking for, keep scrolling ...
Recent updates
We've expanded our Quick List section to provide more detail about the pros and cons of each of our top-rated memory foam mattresses, and have included extra review analysis to help you make an informed decision. We have also updated all prices and checked the latest offers to help you find the best prices.
Best memory foam mattress: Quick list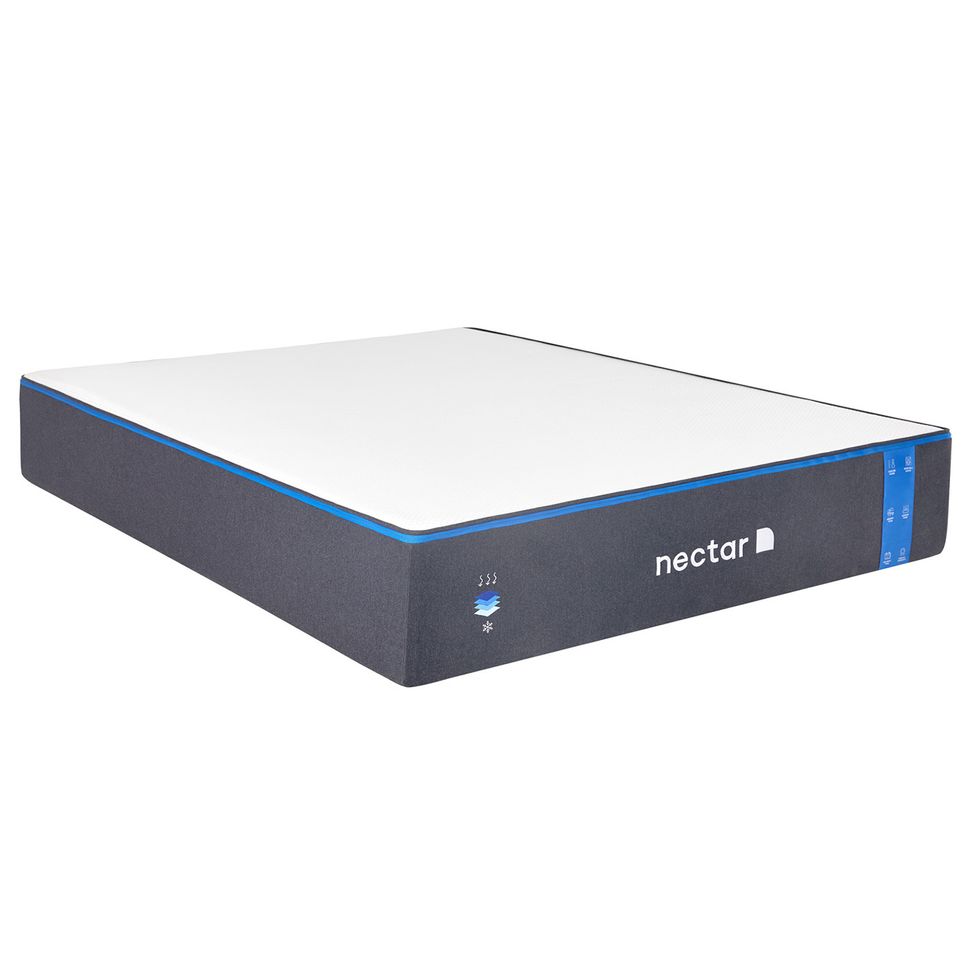 Best overall memory foam
The Nectar Memory Foam mattress takes the top spot in our guide for a number of reasons. Chief among these is value – it costs just $699 for a queen when on sale, which is a very competitive price rivaled only by the Cocoon by Sealy Chill Memory Foam (#4). The Nectar Mattress is on the firmer side of medium-firm, making it the best choice for back and stomach sleepers who need to remain on top of the mattress to keep their spine comfortably aligned during sleep.
Best cheap memory foam
2. Siena Memory Foam Mattress
With prices from just $199, few memory foam mattresses can beat the Siena Sleep bed in terms of price alone. Perhaps Zinus and Linenspa would give it a run for its money, but the Siena performed better in our tests overall. That said, unless you have a very small budget to buy a new mattress for your main bed, we feel more confident recommending this as a great pick for guest bedroom use. It would also make a good kids and teens memory foam mattress, just like the Leesa Studio (#6).
Best for back pain support
3. Saatva Loom & Leaf Foam
Saatva makes three memory foam mattresses, and the Loom & Leaf is the best choice if you have back pain that worsens when you lie down to sleep; zoned support in the center third of the mattress, plus gel-infused memory foam, protects and supports your lower back. While we rate the Tempur-Pedic Tempur Adapt (#5) as the best for pressure relief, this luxe Saatva offers a great balance of contouring comfort and support, with two levels of firmness on offer.
Best budget cooling foam
Do you regularly wake up because you're too warm? Do you have a modest budget? Then the Cocoon by Sealy Chill is the best option for you. This cooling memory foam bed has a cover designed with phase change technology that absorbs then quickly dissipates excess heat. Like the Nectar, the Chill Memory Foam is excellent value for money at $699 for a queen and goes one step further by giving you up to $199 worth of free bedding. Highly recommended.
Best deep pressure relief
5. Tempur-Pedic Tempur-Adapt
Tempur-Pedic is one of the best memory foam mattress brands in the world and the Tempur-Adapt is our top choice for pressure relief. It's expensive, but we feel the amount of comfort and support it brings to sleepers with aching joints is worth the investment. There are various versions of the Tempur-Adapt, increasing in price as you move from the standard version to the most luxurious. One to consider if you want a cradling mattress to ease your joints and pressure points.
Best for kids and teens
Sometimes all you want is a basic, no-frills memory foam mattress that offers a good balance of support and comfort, with a decent amount of motion isolation thrown in. That sums up the Leesa Studio, a budget friendly option that we rate highly for older kids and teens thanks to its supportive sleep surface. It would also make a good memory foam mattress for both stomach back sleepers. The Leesa Studio is breathable too, unlike some other all-foam mattresses, and at $749 for a queen (plus you get free pillows), it falls nicely within the affordable bracket.
Load the next 3 products...
Best for side sleepers
Memory foam mattresses are known for their 'hugging' feel and the Puffy Mattress is a great example. Rated at a 6 out of 10 on the firmness scale, the Puffy Cloud is one of the softest beds in our round-up and is therefore best-suited to side sleepers who need a plusher, more cradling mattress to relieve pressure on their shoulders, hips and knees. Like Nectar and Saatva, the Puffy Mattress comes with a lifetime warranty, however the trial period is shorter at 101 nights versus 365.
Best motion isolation
Motion isolation is the secret sauce inside any memory foam mattress tailored to couples, and the Bear Original is one of the best for stopping your partner's movements from disturbing your sleep. In short, this is the best anti-sleep divorce mattress outside of the DreamCloud Luxury Hybrid and a must-try if you are being woken up by your partner's tossing and turning. The Bear Original is competitively priced too at $699 for a queen, matching the Nectar (#1) and Cocoon Chill (#4) for value.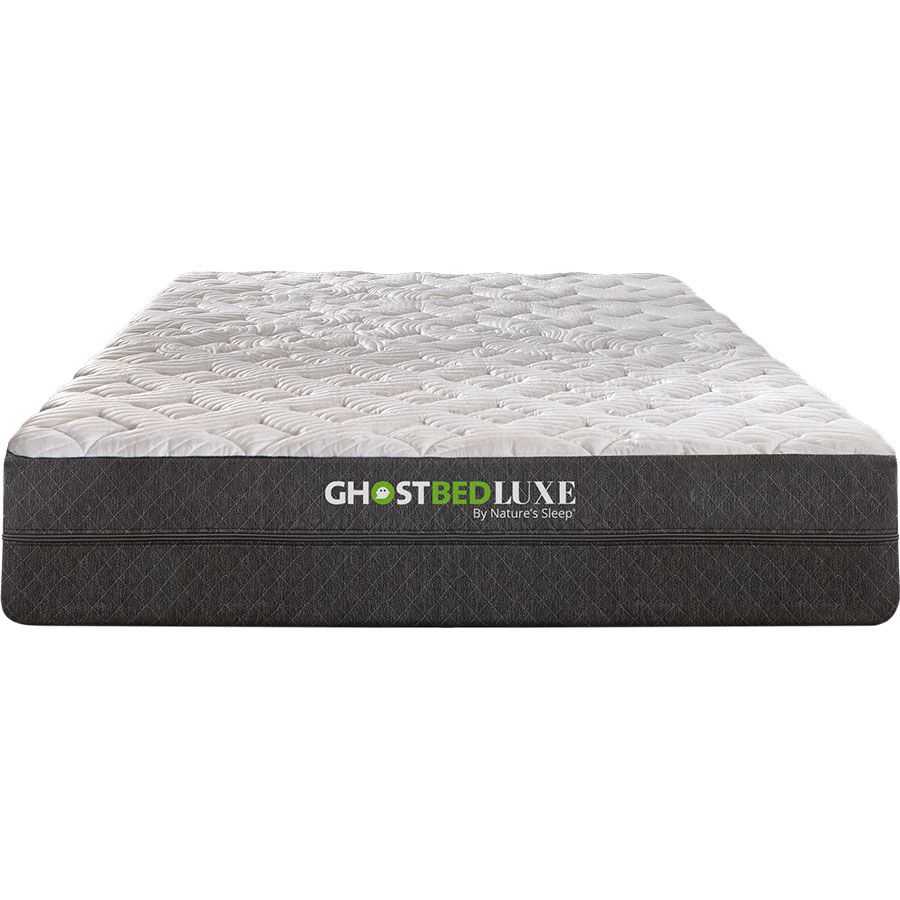 Best luxury cooling
The Cocoon Chill (#4) is a good cooling mattress for smaller budgets, but we don't recommend it as a powerful enough option for battling night sweats and hot flashes due to peri- or full menopause or pregnancy. In those instances, our best cooling memory foam mattress is the GhostBed Luxe. It's stuffed with technology to keep the heat down, plus it offers high levels of comfort and support that aren't too dissimilar to the much more expensive Tempur-Adapt (#5).
The best memory foam mattress in 2023
Best memory foam mattress overall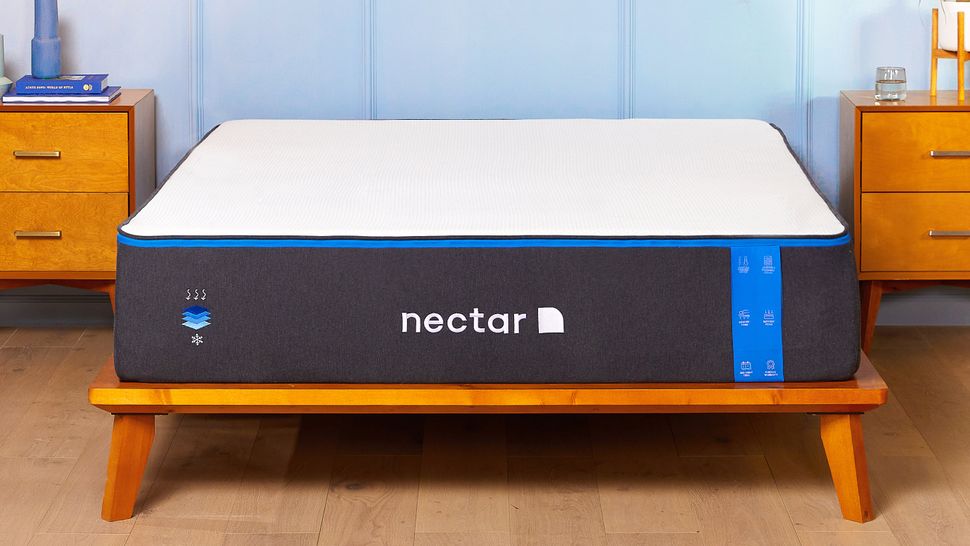 Buy it if
✅ You sleep on your side: The Nectar is great in most sleeping positions, but because of how well it cushions shoulders and hips it's particularly good for side sleepers.

✅ You share a bed: You get top motion isolation with the Nectar mattress, so you're unlikely to be disturbed by a fidgety partner.
Don't buy it if
❌ You sleep on your stomach: The Nectar's a good all-rounder, but if you tend to sleep on your stomach its medium feel could leave your spine unsupported.

❌ You get hot in the night: Temperature regulation is good with the Nectar but it's not specifically a cooling mattress. If you tend to overheat at night there are better options to consider.
The bottom line
🔎 The Nectar Memory Foam is a budget-friendly memory foam mattress that we feel is especially well-suited to back and stomach sleepers. That said, side sleepers who prefer a firmer bed, or side sleepers who weigh more than 250lbs, will also find the Nectar comfortable. Nectar Sleep offers a 365-night trial and a lifetime warranty – perks rivalled only by the Saatva Loom & Leaf (#3).
Nectar is the best memory foam mattress overall because it strikes the perfect balance between quality and price. This all-foam model is comfortable and supportive, but also incredible value for money, with extremely generous extras. It's also a good all-rounder, offering a sleep feel that will suit a wide range of sleep styles and preferences.
We tested the Nectar Memory Foam mattress for two months and loved it. This all-foam mattress has a soft, quilted cover that's designed to help you stay cool. Inside, you'll find three different types of mattress foam: three inches of memory foam, followed by a layer of support foam, and a sturdy base layer. A no-slip lower cover keeps things secure. The upper level of memory foam offers some body contouring, although it's not so pronounced that you'll feel like you're being swallowed by your mattress. As a result, there shouldn't be too much of an adjustment period for those used to a traditional innerspring mattress.
During our review, the Nectar performed well across the board in our tests. We noticed decent edge support – so you can use the full sleep surface, and confidently sit on the edges – and very little motion transfer, which makes the Nectar Memory Foam mattress a good choice for couples, and anyone with a restless partner in particular. Temperature regulation was also good, even in hot summer weather, although if you really struggle with overheating, consider a specialist cooling model – the Cocoon (#4) is similar to the Nectar but with a cooling cover, while the GhostBed (#9) offers excellent temperature regulation, but at a premium price.
With a firmness rating of 6.5 out of 10, this mattress will work for most people and sleep positions, although because it's at the soft end of the medium-firm bracket, we'd recommend it most to those who like to lie on their side. The contouring of the memory foam really comes into its own here, cushioning the hips and shoulders as you sleep in this position and earning this model a top spot in our best mattress for side sleepers ranking. It'll also suit some back and stomach sleepers, but if that's you then approach with caution as those positions can require a firmer sleep surface to prevent the hips from dropping too low and leaving the spine unsupported. That's especially true if you weigh over 230lb. Something firmer, like the Siena at #2, may be a better choice.
You're getting a great mattress for your money here, but extras amp up the value further. The full year's trial and forever warranty are both as generous as you'll find on the market. If you're looking for a versatile all-rounder for an excellent price, the Nectar is the best memory foam mattress you can buy.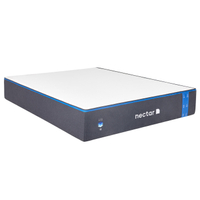 Nectar Memory Foam: from $699 $359 at Nectar
The Nectar Black Friday sale cuts 40% off its best-selling memory foam mattress, reducing a queen size to just $659. (We normally see it on sale for $699 after 33% off.) If you need bedding too and a cooler bed, we'd recommend the Cocoon by Sealy Chill (#4) – it's around the same price as the Nectar but comes with free bedding. However, Nectar offers a 365-night trial plus a lifetime warranty, both of which beat Cocoon.
Best cheap memory foam mattress
Buy it if
✅ You're on a tight budget: The Siena mattress absolutely wins in terms of price, with a queen size usually sold for just $399.

✅ You value edge support: This is quite a firm mattress, and it's particularly good when it comes to edge support; it's great at motion isolation, too.
Don't buy it if
❌ You like a memory foam hug: The Siena's firmness means that you don't get much of that sink-in softness that you might expect from a memory foam mattress.

❌ You sleep on your side: Back and stomach sleepers will get on just fine with the Siena, but if you're a side sleeper you'll probably find there's not enough cushioning for your hips and shoulders.
The bottom line
🔎 The Siena Memory Foam Mattress is a great choice for upgrading your guest bed for less. It has a shorter trial than the Nectar at just 180 nights, and the warranty is much shorter at 10 years, but for the price this is a good quality if basic memory foam mattress. A queen costs only $399. If you are looking to upgrade your main mattress for less and can increase your budget a little, consider the Nectar Mattress (#1) instead.
The Siena Memory Foam mattress is our top budget pick, punching well above its low price tag. It's actually from the same parent brand as the Nectar (#1) and has a similar triple-layered internal structure and similar overall quality, for a much lower price. Since its launch it has been discounted, and a queen size is currently available for a stupidly-cheap $399.
The Siena is much firmer than the Nectar, and in fact, doesn't have much of the body contouring 'hug' you'd expect for a memory foam mattress. That makes it a great choice for stomach sleepers and back sleepers, as these positions require a more supportive sleep surface in order to keep the spine correctly aligned. Side sleepers, however, might be better off with something that offers more give around the shoulders and hips (the Nectar at #1, or for something super-soft, the Puffy at #7).
In our tests, we were impressed with the edge support and motion isolation on offer here, which makes it a good choice for those who share a bed and don't want to be bothered by wriggly partners. While pricier memory foam will do a better job of temperature regulation, the Siena still did a decent job of not trapping body heat.
The Siena comes with a 10-year warranty plus 180 nights to test it, which is generous for a budget mattress. Despite the bargain pricing, the quality here is head and shoulders above the rest of our best cheap mattress options. If you're shopping for a spare room or looking for the best mattress for college students, the Siena would make an excellent choice. If it's still out of your budget, another option would be to opt for one of the best memory foam mattress toppers, which are great for adding a body-hugging feel to an innerspring model.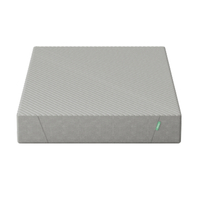 Siena Mattress: from $499 $199 at Siena Sleep
Right now there's $300 off all sizes of the Siena Mattress. This is Siena's evergreen deal rather than anything special, but it's still fantastic value for a budget mattress that feels more like a mid-range contender. After discount, a queen costs $399 and a twin is only $199.
Best memory foam mattress for back pain
Buy it if
✅ You suffer from back pain: The Loom & Leaf is one of the best mattresses for back pain, and it comes in two firmness options so you can find your perfect feel.

✅ You want a quality mattress: As with all Saatva's mattresses, the build quality of the Loom & Leaf is exceptional; it's like sleeping on a luxury hotel bed.
Don't buy it if
❌ You think you might want to return it: Saatva offers a 365-night trial with the Loom & Leaf, but be aware that if you decide it's not right for you there's a $99 return fee.

❌ You get hot in the night: There are cooling features in the Loom & Leaf, but nevertheless we found that it occasionally trapped heat overnight.
The bottom line
🔎 The Saatva Loom & Leaf is a luxurious memory foam mattress designed with enhanced lumbar support to protect your lower back during sleep. Our lead mattress reviewer felt a lot of relief from her back injury when sleeping on the Loom & Leaf, but the downside is that it does sleep a little warmer than other beds in this guide. If you overheat during sleep, try the Cocoon by Sealy Chill (#4) or Ghostbed Luxe (#9) instead. Other, this Saatva is an excellent mattress, with a 365-night trial and lifetime warranty.
The Saatva Loom & Leaf is a premium, hotel-quality mattress from luxury online brand Saatva. We tested the Loom & Leaf mattress for three weeks and consider it one of the best mattresses for back pain – our lead reviewer noticed a significant improvement in her back injury after sleeping on this bed. It has a zoned design with a reinforced middle third featuring a gel-infused foam lumbar crown that relieves pressure and improves circulation in the lower back. The top and bottom thirds are slightly softer to contour the shoulders and knees.
It comes in two firmness options: relaxed firm (which we tried) and firm, which will suit those who need a little more support and want a subtle 'hug'. No matter your sleep style, you'll find yourself comfortably contoured when sleeping on the Saatva Loom & Leaf.
Although the Loom & Leaf sports some cooling tech in its build, we found it was prone to trapping heat overnight. Chronically hot sleepers may want to look towards some of the other options on this list. On the flip side, motion isolation is top-notch so couples won't have to worry about being interrupted by a restless partner.
Prices have been creeping up over the past year or so, and the Loom & Leaf mattress isn't cheap even if you buy during one of the regular Saatva mattress sales and deals. However, it's still far cheaper than our luxury pick, the Tempur-Pedic at #5. The extras are as good as you'll find anywhere, too: a 1-year trial and lifetime warranty.
Saatva offers free white glove delivery to your room of choice (plus optional removal of your existing mattress) – given that this is a mattress that can weigh up to 116lbs, you'll welcome that convenience. There's also the build quality to consider; this handcrafted bed is made to last and long-time customers say it hasn't lost its comfort level after years of regular use.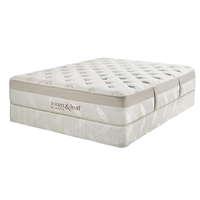 Saatva Loom & Leaf mattress: from $1,295 $895 at Saatva
Our exclusive link cuts $400 off all orders over $1,000, which includes all sizes of the Loom & Leaf. A queen Loom & Leaf is currently $1,995, which is one of the better deals we've seen for it this year. (Given rising MSRPs, we don't expect any historical lows this Black Friday.) A combo of sink-in comfort and ample support will be a boon for sleepers with joint aches and back pain. It also comes with free white glove delivery, a lifetime warranty, and a one-year trial.
Best budget cooling memory foam mattress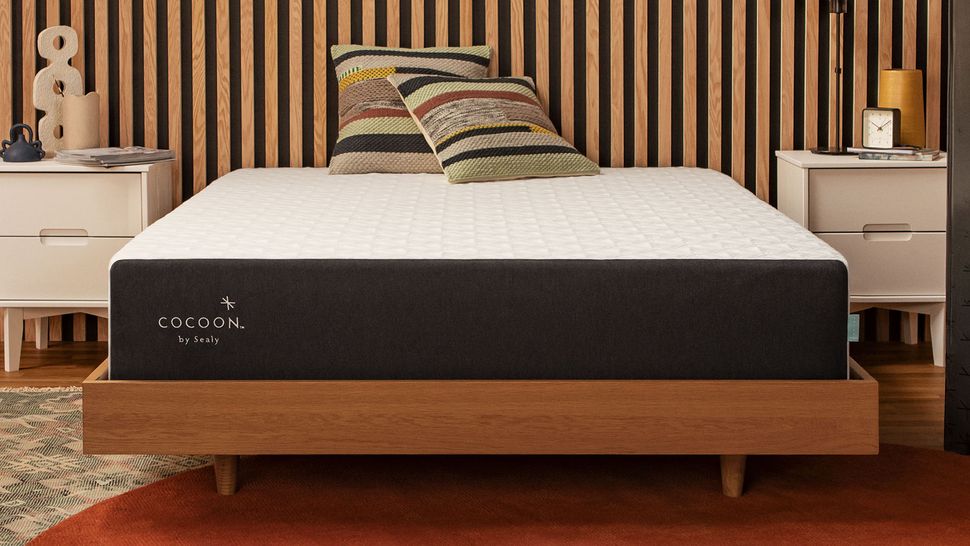 Buy it if
✅ You want cheap cooling: The Cocoon by Sealy Chill delivers decent cooling at a quite impressively low price.

✅ You don't like sinking in: You don't get a lot of memory foam in this budget cooling mattress, so you won't sink into it as much as you do with other beds.
Don't buy it if
❌ You want strong edge support: Anyone who tends to sleep close to the edge of their mattress could feel a little insecure on the Cocoon by Sealy Chill.

❌ You're a really hot sleeper: The Cocoon by Sealy Chill offers good cooling for its low price, but if you seriously overheat at night you'll probably have to bite the bullet and spend more.
The bottom line
🔎 The Cocoon Chill Memory Foam mattress is a brilliant budget pick for anyone who loves the body-hug feel of foam yet regularly spends half the night kicking off the covers. It isn't as powerful a cooling memory foam mattress as the Ghostbed Luxe (#9), but for $699 for a queen it is very hard to beat if you need cooling comfort on a budget. Plus, Cocoon by Sealy is giving away up to $199 of free bedding with each Chill Memory Foam mattress.
For hot sleepers on a tighter budget, the Cocoon Chill Memory Foam is well worth a look. Its cooling powers aren't as good as you'll find with a pricey specialist model like the GhostBed Luxe (#9), but the Chill delivers impressive temperature regulation for that mid-range price.
This medium-firm bed in a box comes from industry giant Sealy, and comprises three different foam layers. Of those, the memory foam tier is relatively thin, so you'll sleep closer to the surface of this mattress rather than sinking right in. There's a little squishiness here, but if you're after a full memory foam 'hug', look elsewhere in our ranking. We also suspect that heavier bodies (over 230lb) will sink through to the firmer support layers (our guide to the best mattress for heavy bodies has recommendations that might work better).
Those foams are topped off with a stretch-knit cover that's infused with a proprietary phase-change material that's designed to absorb and dissipate body heat. We were impressed with how well this material worked – none of our testers ever felt overheated during our review period. While it doesn't sleep as cool as something like the GhostBed, the temperature regulation is excellent for the price.
It's available in foam-only and hybrid versions. Because this is a memory foam mattress guide we've focused on the former here, but do bear in mind the hybrid will almost certainly offer better breathability, as the coils provide space for air to circulate.
In our tests, this mattress scored highly in terms of motion isolation (so you won't be disturbed by a partner's movements), but less well on edge support (you might feel unsupported if you lie or sit close to the perimeter). Overall though, we're big fans of this mattress. Our positive experience is echoed by other customers, too. The Chill (hybrid and foam versions combined) has an average of 4.7 out of 5 from over 8,500 user reviews.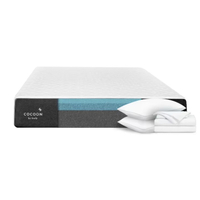 Cocoon by Sealy Chill: from $619 $399 at Cocoon by Sealy
Ignore those 'Ends Today' claims, this 35% off discount is the standard Cocoon by Sealy sale. However, the MSRP for this mattress has dropped this summer, so it's now cheaper than we've ever seen it. Add code EXTRA25 and you'll knock an additional $25 off (taking the price of a queen down to $674, which is $100 less than it has been all year – and you'll take home free cooling pillows and sheets too.
Best memory foam mattress for pressure relief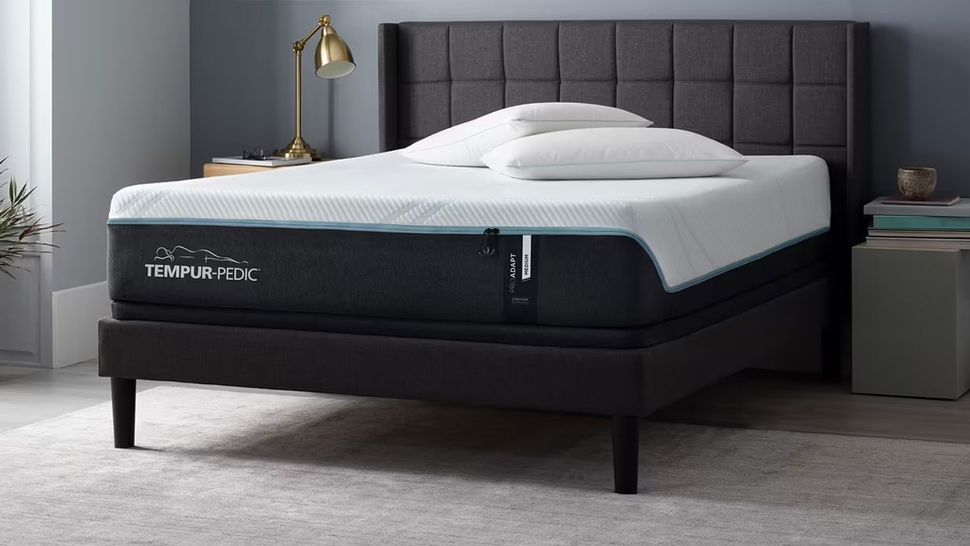 Buy it if
✅ You want to feel hugged: Tempur-Pedic's mattresses are known for their unique feel, and the Tempur-Adapt delivers a cradling sensation that feels like you're being hugged by your mattress.

✅ You want a luxurious mattress: The Tempur-Adapt feels high-end and luxurious, and it's excellent at pressure relief.
Don't buy it if
❌ You get hot at night: This mattress has a cooling cover and it's supposed to be breathable, but we found that it definitely sleeps warmer than other foam beds.

❌ You're on a budget: There's no hiding from the fact that this is an expensive mattress. You definitely get your money's worth with it, but read on for a cheaper option.
The bottom line
🔎 The Tempur-Pedic Tempur-Adapt is the obvious choice for anyone dealing with persistent joint pain when lying down. It also quickly reduces pressure points regardless of the position you sleep in, making it an excellent all-rounder if you enjoy a mattress that molds to your body. The price is eye-watering though, especially with the more luxurious versions of the Tempur-Adapt. For a similar feel on a smaller budget, try the Leesa Studio (#6).
The Tempur-Pedic Tempur-Adapt mattress places a big emphasis on relieving pressure points so that you sleep soundly through the night, with far fewer wake-ups due to feeling uncomfortable. This is an investment purchase for sure, but Tempur-Pedic is known for being one of the best luxury mattress brands around, with a fairly unique, ultra-soothing feel that many swear by.
The most obvious thing you'll feel when lying on the Tempur-Adapt is how much it hugs your body. This makes it the best memory foam mattress for people who love the sensation of being cradled. It feels high-end and luxurious, and excels at relieving pressure, which is good if you're struggling with sore joints. This mattress uses the brand's famous NASA-developed Tempur material to alleviate pressure points, all while adapting to your unique body shape, temperature and weight. In our tests, our reviewers all agreed it was most comfortable in a back-lying position.
We were also extremely impressed with this motion cancellation going on here, with the Tempur Adapt quickly absorbing movements so that you and your partner don't wake each other up with your wriggling. The only area we found it fell down in was in temperature regulation. The cover is meant to be cooling, and the Tempur material is designed to boost breathability during sleep, but we found it slept warmer than other beds we've tested.
If you know you struggle with overheating at night, consider the Ghostbed Luxe at #6 instead, or browse our cooling mattress guide for more specialist alternatives. It's worth being tactical about when you buy, as Tempur-Pedic mattress sales tend to appear around national holidays. And if it's still too pricey, Leesa Studio (#6) is a strong budget-friendly alternative.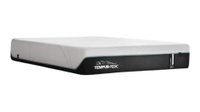 Tempur-Pedic Tempur-Adapt mattress: was $1,699 now from $1,499 at Tempur-Pedic
For Black Friday, Tempur-Pedic is knocking $200 off the Adapt lineup and including free accessories (worth up to $300). Prices vary depending on which model you opt for, but the cheapest queen is now $1,999, which is actually pretty affordable for a Tempur. These luxurious mattresses are an investment, and you can't always bank on there being a Tempur-Pedic sale to take the price down so jump on this offer while you can.
Best memory foam mattress for kids and teens
Buy it if
✅ You can't stretch to a Tempur: The Leesa Studio is a budget-friendly alternative to Tempur-Pedic's mattresses, with a similar feel but for at least a quarter of the price.

✅ You want plenty of support: The Leesa Studio features body-contouring foams that deliver great support and do really well at motion isolation.
Don't buy it if
❌ You move about in the night: This mattress absorbs motion really well, but that means that if you tend to change position a lot you may find it harder to move about.

❌ You're a side sleeper: The Leesa Studio delivers a medium firm feel that's great for a back and stomach sleepers, but it may not provide the cushioning you'll need if you sleep on your side.
The bottom line
🔎 The Leesa Studio is a comfortable, supportive and breathable memory foam mattress that suits back and stomach sleepers. Plus people who like a medium firm to firm mattress. That's why it's the best choice for kids and teens as they need a firmer mattress to ensure they have proper spinal alignment during sleep. There is some contouring comfort on offer here, but not to the level of the Tempur-Adapt mattress above.
If you like the sound of a Tempur-Pedic mattress but can't afford those sky-high prices, we think the Leesa Studio is a good budget-friendly alternative, coming in at around a quarter of the price of the cheapest Tempur model. Although it's not as luxurious as the Tempur, it has slow-moving, body-contouring foams that aren't a world away in terms of feel.
We haven't slept on this bed but we have had a chance to inspect it closely in a showroom and run our usual performance tests. We found the sink-in foams absorbed movements remarkably well, meaning there's almost no motion transfer at all on this mattress – ideal if you're sharing a bed with a wriggler. The potential downside of that is that this mattress is a little trickier to change position on. The medium-firm feel distributes the sleeper's weight evenly when lying down, and offers plenty of support alongside that comfortable contouring. That level of firmness is perhaps best for back or stomach sleepers.
Also worth considering in the Tempur-dupe arena is the other all-foam model from Leesa. We cover that model more extensively in our Leesa Original Mattress review, but the short version is that it's pricier than the Studio but still far cheaper than a Tempur, and has a similar slow-moving, contouring feel. Compared to the Studio, the Original is softer, slightly more responsive, and with marginally more motion transfer, and the edge support is poor.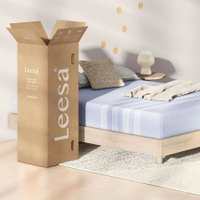 Leesa Studio mattress: from $549 $529 at Leesa
Leesa's Black Friday sale features its standard offer for the Studio – up to $50 off. That seems like a small discount but you also get two free Leesa pillows, boosting your value for money when taking home this well-rated memory foam mattress in a box.