A free VPN is likely to be most people's first foray into the VPN world, but it's certainly worth considering any restriction or limitations the services have. While it's hard to pass up totally free privacy online, is that what you'll actually get?
The big question to ask yourself is if they can rival the top paid-for VPNs and, if they can't, whether or not you're willing to make the sacrifice to save yourself some cash. 
Unsurprisingly, free VPNs aren't as powerful as premium services, but many are useful applications in their own right – and if you're only looking to secure your data when checking emails or briefly connecting to public Wi-Fi, they can be useful alternatives. However, if you're looking to stream content, or you want to keep the app on all day, you might run into some problems.
Is a free VPN worth it?
If you're going to get a free VPN, you need to know what you're getting yourself into. Firstly, they can come with hidden costs – you might get ads injected into your browser or, more sinisterly, end up having your data sold or your device used as an exit node for other users.
If you want the best VPN possible, we'd recommend signing up to a paid provider. Our top-rated VPN is ExpressVPN, but if you're looking to save some money we'd recommend Surfshark. For less than $2.50 a month you'll have unlimited data and simultaneous connections, as well as in-depth features not available with free VPNs.
If you're dead-set on testing out a free VPN, though, below we've rounded up the best five which manage to avoid compromising usability too much, and offer viable alternatives to paid services for casual users.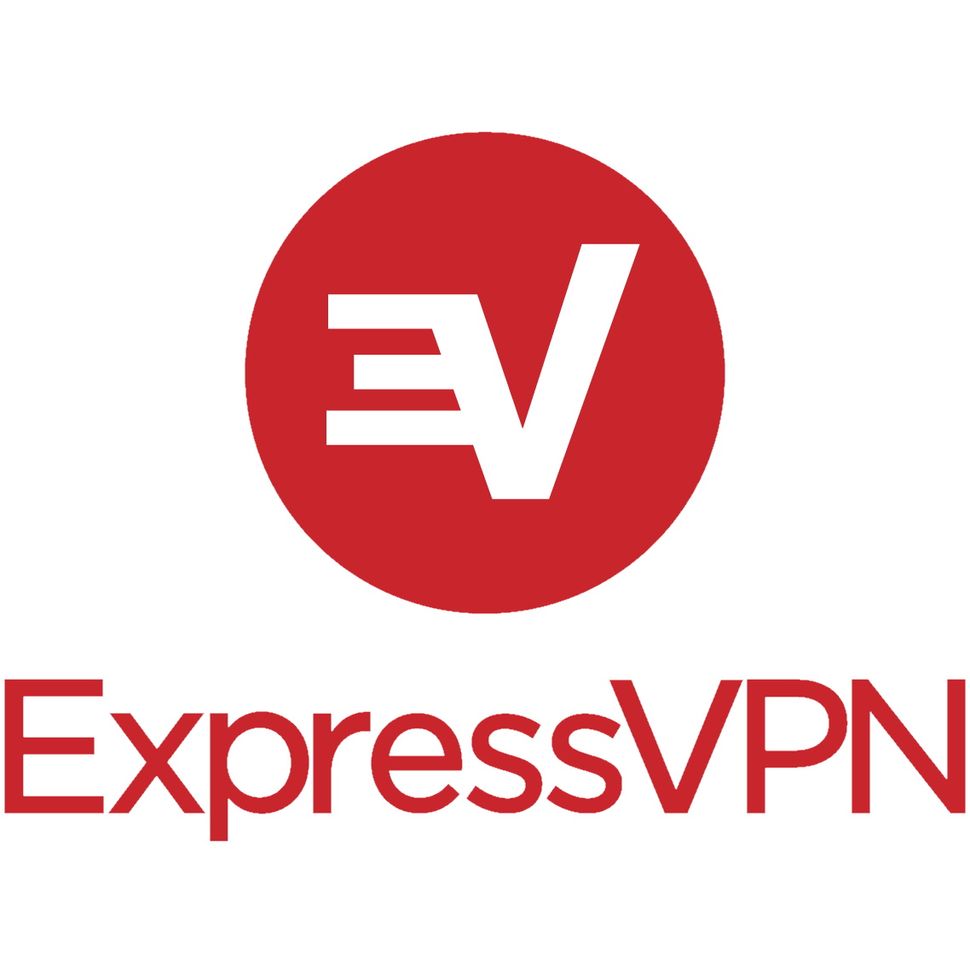 1. ExpressVPN – the best VPN on the market
ExpressVPN is our top-rated VPN, and we think it's best service on the market right now. If you're on the fence about paying for a VPN, Express also offers a 30-day money-back guarantee so you can test-drive the service without risking your money. And, if that's not enough, Tom's Guide readers signing up for 12 months will also get an extra 3 months absolutely free.View Deal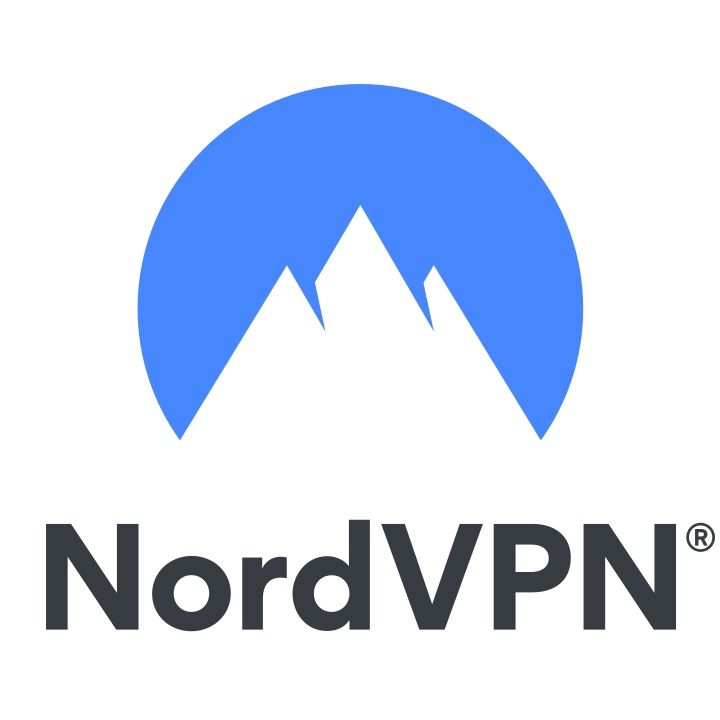 2. NordVPN – security-focused VPN giant
Probably the most famous VPN on the scene, NordVPN provides a seriously secure option for those that want strong encryption and the peace of mind that comes with a big name. Plus, Nord is currently running a promotion that offers a two-year plan for just $3.71 a month.View Deal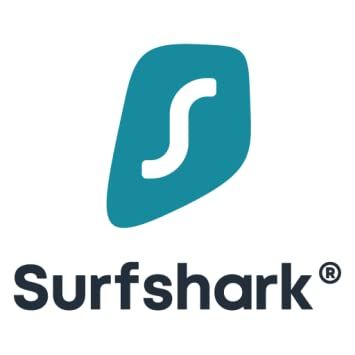 3. Surfshark – easily the best cheap VPN
If you want a world-class VPN but can't afford to splash out, Surfshark starts at less than $2.50 a month and provides all the essentials plus some great extra features. It can unblock pretty much every streaming service, is super secure, and is simple and easy to use.View Deal
The best free VPN services you can download today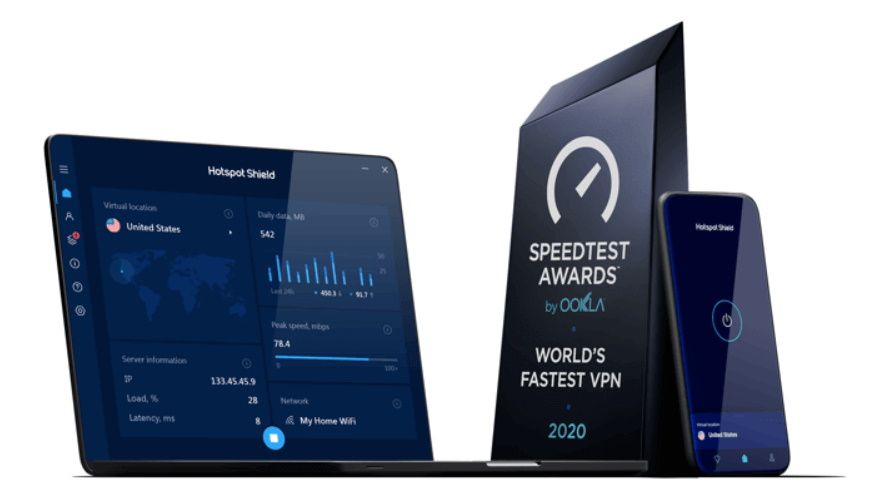 We've thought the best free VPN has been Hotspot Shield Free for a long time, and that's all down the to the fact it doesn't make too many compromises that you'll notice in day-to-day usage. 
It's simple to use, you'll get 500MB a day to play with (15GB a month), and your data will be protected by powerful encryption to keep it safe should it ever be intercepted. Plus, while it's not quite as fast as its blazing paid-for sibling, Hotspot's free service is still nippy and you won't find yourself waiting for pages to load every other click.
There are a couple of concerns. There is some logging, including bandwidth used, your OS, the time you were connected and more, and although Hotspot assures us that none of that could identify users, it's more than we'd like. That's also not perfect seeing as it's a US-based company, meaning it's obliged to hand over data should the FBI pay them a visit.
Overall though, we think it's the best free VPN on the market, and although it's no good for streaming thanks to the fact it can't evade VPN blockers, it's still a very powerful privacy tool that provides a great amount of monthly data alongside excellent speeds rarely seen in free services. 
Sign up now on Hotspot Shield's website

Windscribe's premium service is excellent, and that translates over to its free service, too. When you sign up you'll get the chance to bag either 2GB a month without handing over any info, or 10GB if you provide an email address.
We also like the fact you can pick from a selection of servers, including North America, Europe, Hong Kong, and the recently added Turkey. Of course, if you upgrade, you'll get a far larger selection, but this is generous for a free service.
What's interesting is that Windscribe has been known to be able to access Netflix. While we can in no way guarantee this as the goalposts are always moving, if you're looking for a free Netflix VPN you could do a lot worse – plus you'll get an ad-blocker, a firewall, and claims of no-logging.
However, Windscribe's apps do let the side down a little, and the interface is quite cramped and can make it tricky to find settings. But, if you stick to the recommended settings and just turn it on and off (or just get used to the UI), it's perfectly serviceable. It's also worth noting that neither paid nor free versions get 24/7 support, so you could be left in the lurch if something goes wrong
Overall, though, Windscribe is a powerful free VPN service that's simple and effective. Well worth a look.
Sign up now on Windscribe's website

TunnelBear is owned by none other than giant McAfee, and with that comes some serious infrastructure and investment – this is no cottage-industry free VPN. 
The first thing you'll notice is the clean, simple app which makes it easy for wiz kids and Luddites alike to get going in seconds. However, with that comes a noticeable lack of function, although TunnelBear's target audience probably isn't too interested in adjusting DNS settings or the difference between OpenVPN UDP and TCP.
You don't have to fork over too much personal info to sign up – just an email – and this certainly inspires confidence in the VPN's security. It's great for checking your emails or online banking in privacy.
However, TunnelBear is crippled by its measly 500MB-a-month limit, meaning after a few Facebook videos and emails with attachments you could be nearing your monthly cap. Plus, for all but the most inexperienced users, the lack of functionality will be more hindrance than help.
But, if you're fine with that and want an audited, secure free VPN, TunnelBear is a great option.
Sign up now on TunnelBear's website

If you're after a free VPN and don't want to be limited on data, then ProtonVPN's free VPN is perfect for you. The unlimited data allowance makes it a decent streaming VPN, and gives the peace of mind that usually only comes with paid-for services.
The limitations which may prompt you to upgrade are access to just one device at a time, no P2P support, only three locations and lower speed prioritisation compared to paid users. However, on the plus side, there's no logging, making it very private, and there aren't even ads you have to put up with. It even works on a wide range of platforms, including Android, iOS, Windows, Mac and Linux.
Sound too good to be true? It kind of is. Expect speeds to drop at peak times when the paying users will get more of that precious bandwidth, and there's also a dearth in server locations with ProtonVPN – you'll only have three to choose from with the free plan.
If you're a night owl, or don't mind putting up with slower speeds for the sake of saving money, ProtonVPN is a great option – and that unlimited data is sure to come in handy.
Sign up now on ProtonVPN's website

Speedify, as the name suggests, is a VPN that offers great connection performance across more than 1,000 servers in over 50 countries – and it does so without scrimping on security. You can enjoy a fully encrypted security system while the software's turbo-boosting technology is able to make sure speeds stay at their maximum possible performance throughout your connection time.
This smart software lets you use multiple connections to enhance speed – for example, both Wi-Fi and 4G data connections when on a mobile device – ensuring top performance speeds. The catch with this is that the mobile-data use might eat up your carrier's allocation if it's capped monthly.
Every month, Speedify allows you 10GB of free data, which refreshes every 30 days, which is great if you'll be using it for extended period, but you'll have to remember that one iot's gone, it's gone. Also, Speedify is a US-based company, meaning it's subject to federal search warrants. Do with that information what you will.
Sign up now on Speedify's website

Free VPN FAQs
Who are free VPNs best for?
Even the best free VPN services are only good for occasional use, such as when traveling or in a café. They simply don't provide enough data usage or speed for 24/7 home VPN connections. If you want to encrypt all your home internet traffic, all the time, you should pay for one of the best VPN services.
If a VPN service is based in the United States, it will be subject to search warrants presented by US law-enforcement agencies. Also, all free VPN services log user connections, no matter what the service claims.
Many of the services we review here are based in Canada, Switzerland or Germany, which have stronger privacy laws, but one of the Canadian services, TunnelBear, was recently bought by a US company and will have to honor US warrants and subpoenas under a new US law.
How free VPNs work
Free VPN services encrypt your data while it's in transit, creating a virtual tunnel through the internet. This separates your data packets from the countless others around them until they reach the service's exit nodes many miles away from where you are.
Not only is the data encrypted, as it would be during a normal secure web session, but the routing information about the sender and intended recipient is hidden as well.
Today, the most popular VPN protocols are OpenVPN and various implementations of Internet Protocol Security (IPsec), which include IPsec by itself or in combination with Layer 2 Tunneling Protocol (L2TP) or Internet Key Exchange versions 1 and 2 (IKEv1 and IKEv2).
Some VPN protocols, including OpenVPN, use the Secure Sockets Layer/Transport Layer Security (SSL/TLS) protocols, which are also the standards to encrypt non-VPN connections between your web browser and secure websites (those that begin with HTTPS).
A VPN's scrambling and unscrambling of your data can sometimes slow internet traffic to a crawl. The best free VPN service providers have fast servers connected to huge data pipes to minimize this performance decline. They also have thousands of servers located in scores of countries, ranging from Albania to Zimbabwe.
When might a free VPN not be a good choice?
A free VPN is likely to come up short for those looking to stream or torrent, or people looking for a gaming VPN. That's because these activities use up tons of data. If you've got unlimited data with your VPN, that's not an issue, but if you've only got 500MB to play with, that's only about one episode in standard def on Netflix – and that's only if you can actually access the service.
Also, you might find that your connection speeds drop, and for gamers and torrenters that's a killer. Those activities rely on having high speeds, and only the best paid-for fast VPNs can provide that.
Finally, some free VPNs struggle with privacy issues, and the addition of ads can be a real pain for users. If you want the most secure service, you'll have to pay for one – at least then you'll know exactly how your VPN is making money, rather than hoping it's not using your info to cash in.