Let's face it, the digital world isn't always a safe place to be. Fortunately, the best VPNs protect your data by masking your real IP address and encrypting your online activity.
Finding the right tool for the job can be a daunting task, though, and that's partly down to the fact that security and privacy are often confused.
Privacy is the act of keeping what you do on the internet confidential and anonymous. That includes avoiding invasive practices like website or social media app tracking. As a rule of thumb, you should try to limit the 'legitimate' use of your data as much as you can – whether that's for marketing, advertising, consumer research purposes, and the like.
Security, on the other hand, is how you're protected from malicious threats. That means preventing cybercriminals from intercepting your internet traffic or stealing your identifying information.
The most secure VPN is likely to be a very private VPN, too, but the opposite might not be true – so how can you tell? The Tom's Guide team regularly put VPNs through their paces, and I've shortlisted the 5 most secure VPNs in the industry today. Keep reading for my full analysis, or check out the top 3 below if you're in a hurry.
Top 3 most secure VPNs at a glance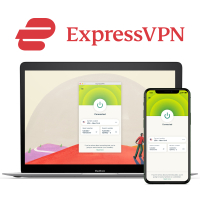 1. ExpressVPN – The most secure VPN today
ExpressVPN tops my list of secure providers, which isn't a huge surprise, but it also aced my most recent round of testing. It's the full package, combining impenetrable encryption and a verified no-logging status, with great usability as the icing on the cake.
Take ExpressVPN for a test drive with its 30-day money-back guarantee, or grab an extra 3 months free if you subscribe to a 12-month plan.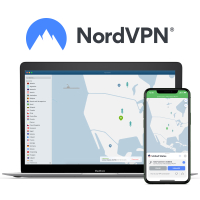 2. NordVPN – Quality service packed with features
NordVPN is a massive name in the VPN world and has carved out a reputation for privacy and security. Its encryption is rock-solid, you'll get a full suite of cybersecurity tools, and the service has even undergone a third-party audit.
You can try NordVPN for yourself, and enjoy its super-fast speeds, with a risk-free 30-day money-back guarantee.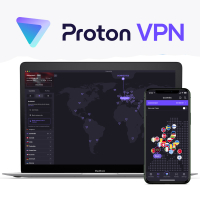 3. Proton VPN – Focused on security and great for streaming
Proton VPN's recent rebrand took an already privacy-focused service and made it even better. Now, Proton VPN is easier to use and comes with seriously handy features – like a Stealth tool designed to sidestep VPN blocks.
The 30-day money-back guarantee has its caveats (you'll only be refunded for unused subscription time), but there is a free Proton VPN plan you can use to trial the service.
The most secure VPNs of 2023
ExpressVPN: The most secure VPN overall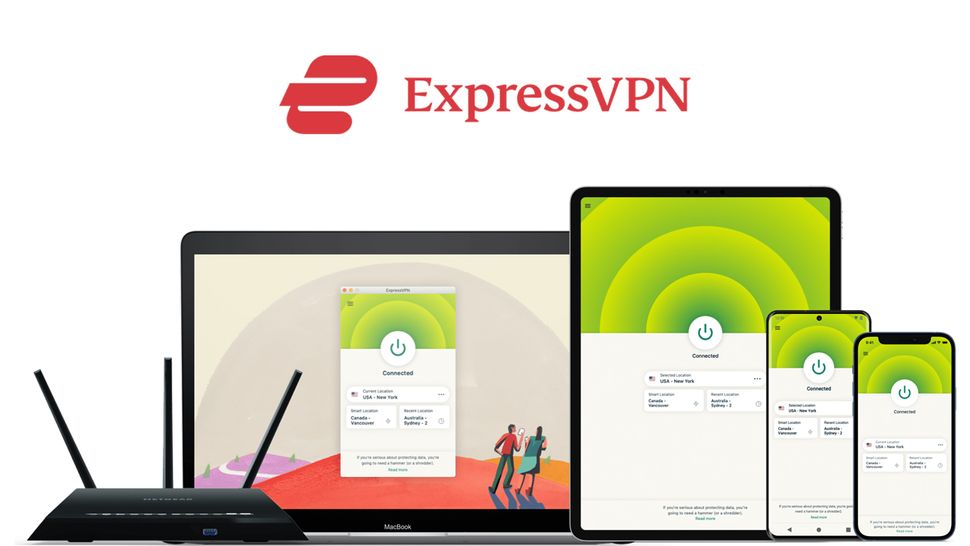 Subscribe if:
✔️ Only the best will do. When it comes to security, ease of use, and unblocking power, ExpressVPN takes the cake.
✔️ You want proven privacy. ExpressVPN has undertaken numerous audits of its apps, logging policy, protocols, and more.
✔️ You need global coverage. Servers are dotted across 160 locations, allowing you to hop from continent to continent.
Avoid if:
❌ You're sticking to a budget. ExpressVPN is undeniably pricey, which isn't ideal in a cost-of-living crisis.
❌ You want a full suite of software. Unlike NordVPN, ExpressVPN hasn't expanded its offering to include extra services.
Bottom line: ⭐⭐⭐⭐⭐
You won't find a better VPN on the market today – ExpressVPN does it all, putting user privacy first with frequent audits and tough encruption. Put it to the test with a 30-day money-back guarantee.
If you're serious about protecting your data and browsing habits, then you'll want to check out ExpressVPN. The provider claimed the top spot in my latest round of hands-on testing, scoring top marks in key areas like security, unblocking power, and customer service.
Pivoting back to security, ExpressVPN is one of a handful of providers to undergo regular independent security audits to prove its no-logs claims. More impressively, these audits have held up in practice – in 2017, a Turkish ExpressVPN server was seized by the authorities, but no data was either stored on the server or handed over by ExpressVPN itself. That's what I call a good track record.
TrustedServer is another excellent addition to Express's arsenal of security features. In essence, this means that all ExpressVPN's servers run on RAM, not traditional hard drives, and all data is wiped after a reboot. This means that your information can't be stored by design, which is a massive step up from servers running on hard drives that can be difficult to fully erase, and therefore pose a threat to your security.
However, maybe the best thing about ExpressVPN is how easy its apps are to use. The VPN incorporates state-of-the-art security features, but connecting to a server is as easy as opening the app and tapping 'connect.' You have the option to tweak the settings behind the scenes, of course, but you can go with the recommended settings with confidence.
It's worth noting that ExpressVPN's speeds were in the middle of the pack when I tested them. At around 560 Mbps, you'll have more than you need to stream and game online, and on a domestic line of around 100 Mbps it's impossible to tell the difference.
All in all, ExpressVPN is the easiest and most effective way of keeping yourself secure online. It's a pricey option, but your subscription gives you access to tools like robust AES-256 encryption, a kill switch, and secure DNS – which is a pretty sensible investment.
Swipe to scroll horizontally
ExpressVPN test results

| Feature | Comments | Rating |
| --- | --- | --- |
| Design | A fresh and sleek UI that's easy on the eyes | ⭐⭐⭐⭐⭐ |
| Ease of use | VPN newbies will have no trouble securing their devices | ⭐⭐⭐⭐⭐ |
| Performance | Solid speeds, but not chart-topping | ⭐⭐⭐⭐ |
| Unblocking | Coverage in 160 locations gives you access to content from around the world | ⭐⭐⭐⭐⭐ |
| Security and privacy | Regular audits, 256-bit AES encryption, and a kill switch | ⭐⭐⭐⭐⭐ |
| Customer support | Friendly, expert advice available 24/7 | ⭐⭐⭐⭐⭐ |
| Price | Not a budget option, but packed with quality | ⭐⭐⭐ |
NordVPN: solid all-rounder with a full security suite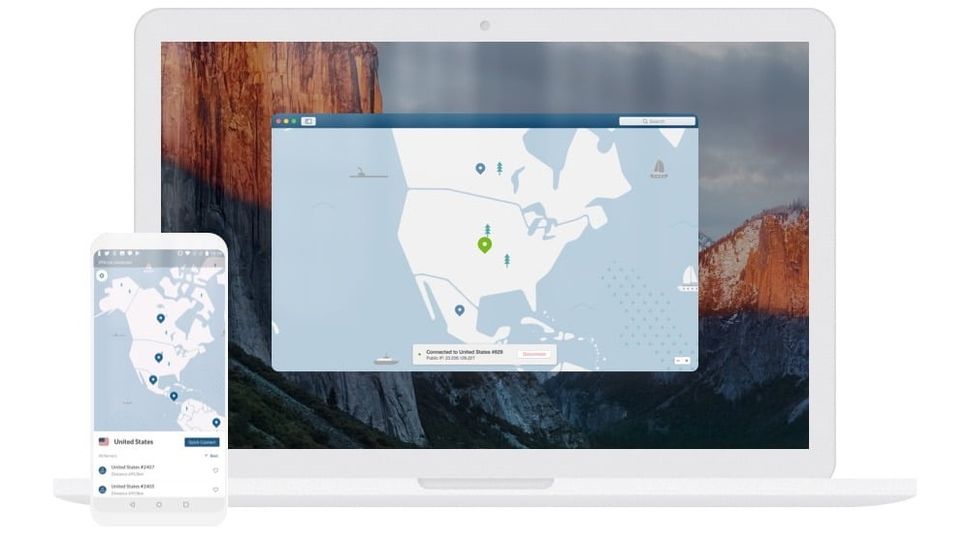 Subscribe if:
✔️ You're looking for an all-in-one service. With ad blocking and malware protection included, NordVPN doubles down on security.
✔️ You want streaming options. NordVPN is virtually unbeatable when it comes to accessing Netflix (and other platforms.)
✔️ You don't want to break the bank. While it's not the cheapest VPN, NordVPN plans are fairly priced.
Avoid if:
❌ You torrent regularly. Not all NordVPN servers are P2P-friendly, which can impact your downloads. ExpressVPN is the best torrenting VPN out there.
❌ Simplicity is king. The NordVPN apps can feel a little cramped compared to competitors.
Bottom line: ⭐⭐⭐⭐½
NordVPN is a solid all-rounder that doesn't skimp on security – and even gets rid of ads and trackers. Try it for yourself with a 30-day money-back guarantee.
NordVPN is another VPN titan, and a great pick for anyone who wants to keep their data safe from snoopers and cybercriminals – and all for a very reasonable price.
A big name often comes with notoriety, however, so let's address the elephant in the room – 2018's server hack and NordVPN's response to it. A security company being hacked is a grim situation all around, and NordVPN was somewhat slow to react. However, four years later the firm has undertaken two independent audits, demonstrating its servers' privacy to be solid and its no-logging claims to be true.
I'll let you decide whether past events should color your current impression of the service, but I think NordVPN has taken substantial steps to rectify what went wrong.
The VPN's toolkit shouldn't be ignored, either. NordVPN offers excellent encryption, and a kill switch that'll protect your data if the connection happens to drop. Features like Double VPN and Onion over VPN, which uses the Tor Onion network, add an extra layer of security to your browsing sessions, and the new Meshnet tool is perfect for those who want to secure multiple devices at once, effortlessly, and for free.
NordVPN is the fastest VPN, too, which means you'll have no trouble streaming HD content from around the globe – particularly as it's also a fantastic VPN for Netflix. In fact, the service achieved a perfect 100% unblocking score.
You'll be able to install NordVPN on just about every device you own, thanks to a range of apps for every platform, and I've always found them incredibly easy to use. The only downside here is that they can feel cramped in comparison to the likes of ExpressVPN and Surfshark – and the interactive map, while fun at first, is often quite fiddly.
Swipe to scroll horizontally
NordVPN test results

| Feature | Comments | Rating |
| --- | --- | --- |
| Design | Some space issues, but generally good | ⭐⭐⭐⭐ |
| Ease of use | The interactive map can be tricky to navigate | ⭐⭐⭐⭐ |
| Performance | The fastest VPN on the market | ⭐⭐⭐⭐⭐ |
| Unblocking | Unblocks most streaming platforms with ease | ⭐⭐⭐⭐⭐ |
| Security and privacy | Awesome features, including ad and tracker blocking | ⭐⭐⭐⭐⭐ |
| Customer support | 24/7 support is just a click away | ⭐⭐⭐⭐⭐ |
| Price | Lots of value packed into low-cost plans | ⭐⭐⭐⭐ |
Proton VPN: great for accessing censored content
Subscribe if:
✔️ Privacy is your priority. Proton VPN goes the extra mile, allowing you to pay in Bitcoin or cash.
✔️ You're looking for an unlimited free service. The service offers an awesome free VPN that doesn't cap your data.
✔️ You're a Linux user. Proton VPN provides a Linux GUI for both free and paid users.
Avoid if:
❌ You want the quickest VPN around. Unfortunately, Proton VPN can't quite keep up with the likes of NordVPN.
❌ You're a bargain hunter. Compared to NordVPN and Surfshark, Proton VPN is pretty pricey.
Bottom line: ⭐⭐⭐⭐½
It's great to see Proton VPN commit to improving its service, and the recent rebrand and refresh makes the provider well worth checking out. Plus, its free plan is one of the best around.
In my Proton VPN review, I found that the Swiss provider offered a huge amount of security for its users – which is exactly what you'd expect from the team who also brought the highly regarded anonymous email service, Proton Mail, to life.
With the recent rebrand, gone are the convoluted payment plans. There are no more tiers, and all subscriptions will now bag you 10 simultaneous connections and, more importantly, access to the Proton VPN Secure Core servers.
These are ultra-secure, underground servers in Sweden, Switzerland, and Iceland, countries known for good data privacy laws. If you use them, your traffic will be routed through one of the Secure Core servers first before heading to your destination. This is kind of like NordVPN's Double Hop, and a big draw for the most security-conscious users.
Other security features include a MultiHop VPN function that adds an extra encryption layer for maximum security and an effective kill switch to keep your anonymity safe even if the VPN drops. I also liked Proton VPN's Netshield, and found it very useful for blocking trackers and malware.
The service's commitment to digital privacy is underscored by its dedicated Deutsche Welle servers. The unbiased news outlet is a hugely important resource for folks living with strict censorship laws – and now, Proton VPN has ensured that anyone can access its wealth of articles and video content that might otherwise be blocked.
Proton VPN is an impressive streaming VPN, too, so don't worry about sacrificing fun and games for total security. I was able to access Netflix, BBC iPlayer, and Amazon Prime without any hiccups. Bear in mind that this streaming functionality (and other features) aren't available to users on the free plan.
Swipe to scroll horizontally
Proton VPN test results

| Feature | Comments | Rating |
| --- | --- | --- |
| Design | An awesome dark mode and dynamic design | ⭐⭐⭐⭐ |
| Ease of use | A handful of features are potentially too technical for VPN newbies | ⭐⭐⭐ |
| Performance | Not a speedster, but decent | ⭐⭐⭐ |
| Unblocking | A paid plan will unblock most platforms | ⭐⭐⭐⭐ |
| Security and privacy | Impresses with Swiss law protection and audits | ⭐⭐⭐⭐⭐ |
| Customer support | Plenty of guides to browse through | ⭐⭐⭐⭐ |
| Price | Free plan is robust, but paid plans are pricey | ⭐⭐⭐⭐ |
The best of the rest
Subscribe if:
✔️ You want a service that puts security first. Mullvad lets users sign up without handing over a scrap of personal information.
✔️ You're tired of complicated pricing plans. Whether you sign up for the long haul or the short term, all Mullvad plans cost €5 per month.
✔️ You fancy paying in cash. Pop some cash in an envelope, send it to Mullvad, and really safeguard your privacy.
Avoid if:
❌ You need a streaming VPN. Mullvad failed to unblock most major platforms, like Netflix and Prime Video.
❌ You want live support. With no live chat available, troubleshooting technical hiccups can be tricky.
Bottom line: ⭐⭐⭐⭐
Mullvad is the privacy-conscious customer's VPN – its got airtight encryption, blocks dodgy domains and ads, and all of its apps are open-source. Unfortunately, it lacks some basic VPN features you'll find elsewhere easily enough.
Mullvad doesn't disappoint when it comes to privacy and security, but the Swedish-based provider does drop the ball when it comes to unblocking foreign streaming catalogs. Oh, and it you want a VPN with advanced apps and tons of settings, Mullvad's are on the more basic end of the spectrum.
Fortunately, Mullvad's commitment to user privacy is apparent right away – the service doesn't even ask you to fork over any personal details to create an account. This is bolstered by a transparent no-logging and independently audited policy. What's more, Mullvad has even recently axed recurring subscriptions to retain even less information about its customers.
After my last round of testing, the provider earned extra points on the security front, too, with a new DNS server audit and excellent blocking of malicious URLs. I also found zero trackers across its website and Android apps, which is another good sign that the provider takes user privacy seriously.
Mullvad also boasts high-quality encryption to preserve your online anonymity and audited, open-source apps. This means that absolutely anyone can check the code for any vulnerabilities. Despite the Mullvad server network being quite limited compared to its competitors (with fewer than 900 servers worldwide), I enjoyed peak speeds of 770 Mbps with WireGuard and 600 Mbps with OpenVPN.
You'll also notice that Mullvad's pricing structure is rather unique. You'll always pay €5 (or the equivalent currency) per month, regardless of whether you sign up for a month or a year. This keeps things fair and uncomplicated, which is nice, but it does mean that there aren't any offers to take advantage of. Alternatively, you can trial the service for free thanks to its 30-day money-back guarantee – unless you've paid with cash (to comply with anti-money laundering regulations.)
Swipe to scroll horizontally
Mullvad test results

| Feature | Comments | Rating |
| --- | --- | --- |
| Design | Easy-to-use apps on most devices | ⭐⭐⭐ |
| Ease of use | Stripped back and simple | ⭐⭐⭐ |
| Performance | Decent speeds with WireGuard and OpenVPN | ⭐⭐⭐⭐ |
| Unblocking | Struggles to unblock any streaming platform | ⭐ |
| Security and privacy | A privacy-first provider | ⭐⭐⭐⭐⭐ |
| Customer support | No live chat, but email support is quick and thorough | ⭐⭐⭐ |
| Price | Not the cheapest option, but no price hikes | ⭐⭐⭐ |
---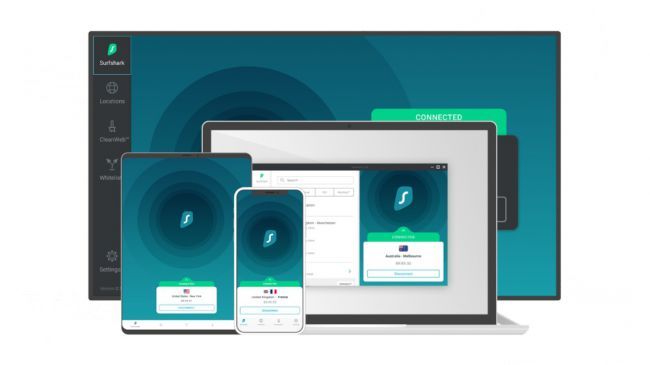 Subscribe if:
✔️ Speed is everything. Surfshark is a lightning-fast provider – ideal for HD streaming.
✔️ You're working with a budget. Surfshark balances top-notch security with subscription prices that won't break the bank.
✔️ You have lots of devices. With unlimited simultaneous connections, you can secure a whole house of gadgets.
Avoid if:
❌ You rely on your kill switch. I was able to break the Surfshark kill switch during my testing (though this probably won't happen in real life.)
❌ You're wary of virtual servers. Some of Surfshark's virtual servers are hosted far from their apparent locations.
Bottom line: ⭐⭐⭐⭐
A super-fast service that doesn't disappoint on the security front; Surfshark is a great choice, and one you can bag for a bargain. Other providers offer more watertight security features, however.
Surfshark is a staple of many Tom's Guide best-of articles and one of the most affordable secure VPNs you'll find on the market. At less than $2.50 a month it's incredible value, but don't let that fool you into thinking it's some second-rate knock-off – my full Surfshark review found that the bargain provider is the real deal.
Surfshark provides a few features that you don't often see together – especially at this price point. That includes Multi-Hop (using two or more separate servers to further obfuscate your traffic), a kill switch, split tunneling, and ad blocking to name a few.
It is worth mentioning that I was able to break the kill switch, and cause it to leak, during my testing (and under extreme conditions.) This only occurred on Windows, however, and won't affect its Mac counterpart – so, in most cases, you can count on the kill switch to protect you without a hitch.
Performance-wise, Surfshark doesn't disappoint when using WireGuard, with staggering peaks of 950 Mbps. Speeds with OpenVPN were still below average, though. These blistering speeds, and its great unblocking power, make Surfshark an ideal Netflix VPN.
If you run into trouble, or need help picking a server, the Surfshark customer service team is a click away via live chat. But don't worry if you'd rather do your own troubleshooting – there are plenty of articles on the dedicated support site that cover everything from FAQs and tutorials, and in-depth techy guides.
Surfshark also addressed one of my major concerns by undertaking a full independent audit of its server infrastructure. Audits are becoming more and more important (and a great way to signal to customers that a VPN takes their privacy seriously), and I'm glad that Surfshark has taken the time to go through the process. For the price, I really can't fault Surfshark, and if you're looking for a cheap VPN to keep you secure, it's a great option.
Swipe to scroll horizontally
Surfshark test results

| Feature | Comments | Rating |
| --- | --- | --- |
| Design | A clean design that's intuitive | ⭐⭐⭐⭐⭐ |
| Ease of use | Ideal for VPN newbies | ⭐⭐⭐⭐⭐ |
| Performance | One of the fastest VPNs out there | ⭐⭐⭐⭐⭐ |
| Unblocking | Unblocks virtually all streaming sites | ⭐⭐⭐⭐ |
| Security and privacy | Some kill switch issues but otherwise solid | ⭐⭐⭐⭐ |
| Customer support | 24/7 customer support is reliable and quick | ⭐⭐⭐⭐ |
| Price | A budget provider packed with tools | ⭐⭐⭐⭐⭐ |
---
How we test VPN services
When it comes to recommending a product that users will entrust with quite possibly every byte of their online life, I have to be absolutely sure that my choices are correct, and thoroughly tested.
Unlike some sites, we don't simply reel off a spec sheet and declare the provider with most impressive claims the winner. Instead, we have a dedicated team in-house that gets hands-on with all the providers listed (and more).
Every 6 months, after scouring the website for new claimed features or changes in policy, we sign up to a plan and install it on a range of devices. The Windows app sees the most rigorous testing, and it's here that we'll try to break the kill switch, ensure any leak protection is working correctly, and measure connection speeds.
The other apps, including the Mac VPN, iPhone VPN, and Android VPN also see comprehensive testing, and we'll check every available setting in every app to make sure it's functioning as promised by the provider.
As we use the apps, if anything appears to be behaving strangely we'll investigate that. We might dig into the source code, or view the contents of its RAM. This general usage stage is also how we make decisions on aesthetics and ease of use – although these are admittedly more subjective.
Then comes the streaming testing. We'll test each VPN with all the big streaming sites from a number of locations to ensure it's working as claimed. As Netflix is still hugely popular and somewhat troublesome when it comes to VPNs, we test the biggest providers every month to make sure my recommendations are still relevant.
Secure VPN FAQ
What makes the most secure VPN?
Let's start with privacy. First up, you should make sure your VPN has a no-logging policy. If a provider doesn't keep any logs, this means that whatever the situation – government investigation, server hack, data breach – your information will be safe because it was never stored in the first place.
When it comes to security, reliable encryption is a must. Look out for at least AES-256 encryption and a good range of protocols. WireGuard is now the industry standard, as it combines tight security and excellent speeds, but OpenVPN is still a good choice for most users, and some more advanced obfuscated technologies still rely on the old faithful protocol.
Perfect Forward Secrecy is a great addition if you want an extra layer of security. It changes your key on every login and at least each hour thereafter. A kill switch is another essential feature, too, seeing as it'll prevent private information from leaking in the event of a VPN dropout by cutting your internet connection.
My top pick, ExpressVPN, does all of this and more, and it's the VPN I use to protect my own data on a day-to-day basis. However, all the providers on this list are reputable choices I'm happy to recommend.
Why do I need a secure VPN?
A secure VPN is the first step in protecting yourself from cyberattacks including DDOS and Man in the Middle. By encrypting all your traffic, even if a criminal gets hold of your traffic, they won't be able to get any information out of it.
Even if you don't think you'll be at risk of this, by using a VPN you'll have permanent peace of mind that no matter where you are – and what networks you connect to – you'll be totally private, safe, and secure.