The USA subjects its citizens to more government surveillance than almost any other Western democracy, and as such, US VPN services are in incredibly high demand. While even the best VPN can't fix every cybersecurity issue under the sun, they're an essential first step in staying safer and more private online.
However, the market is flooded with tons of providers claiming to be the best, making it quite difficult to find the best one for your needs. My team of experts and I at Tom's Guide have reviewed and compared dozens of VPNs to prepare this guide of the top VPNs for the USA.
Read on to find out which VPNs offer the best speeds, unblocking, privacy, and value for money. If you're in a hurry, though, here are our top 3 picks right now: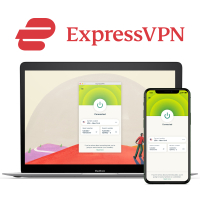 1. ExpressVPN – the best US VPN on the market
ExpressVPN is my #1 VPN overall, and is perfect for torrenting, streaming, daily protection and everything in between It's also super simple to set up with tons of customization options for tech-savvy users.
Tom's Guide readers can claim 1 year of unlimited cloud storage and 3 months of extra protection for free on a 12-month subscription. Try it risk-free with a 30-day money-back guarantee.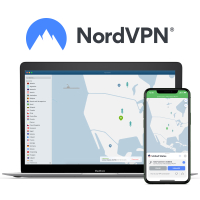 2. NordVPN – the biggest name is a great US VPN
NordVPN is a great choice if you want a comprehensive security package at a reasonable price. Besides nailing the VPN basics with a no-logs policy, a kill switch, and secure protocols, it offers extras like a built-in antivirus, password manager, and ad & malware blockers.
It knocks it out of the park when it comes to streaming US movies and TV shows thanks to its long list of servers and superior unblocking capabilities. If it's not for you, a 30-day money-back guarantee will save you from spending any money.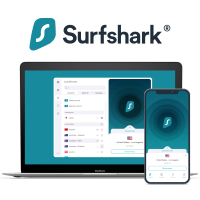 3. Surfshark – great value plus with real power
Surfshark is the best cheap US VPN I've tested, and it combines excellent performance with almost unbeatable value for money. It's fast, offers unlimited simultaneous connections, and is very secure.
It has servers in more countries than our other top providers, and its intuitive interface makes it a top choice for beginners. You'll also have a 30-day money-back guarantee to make sure it's for you before you commit.
The best US VPNs of 2023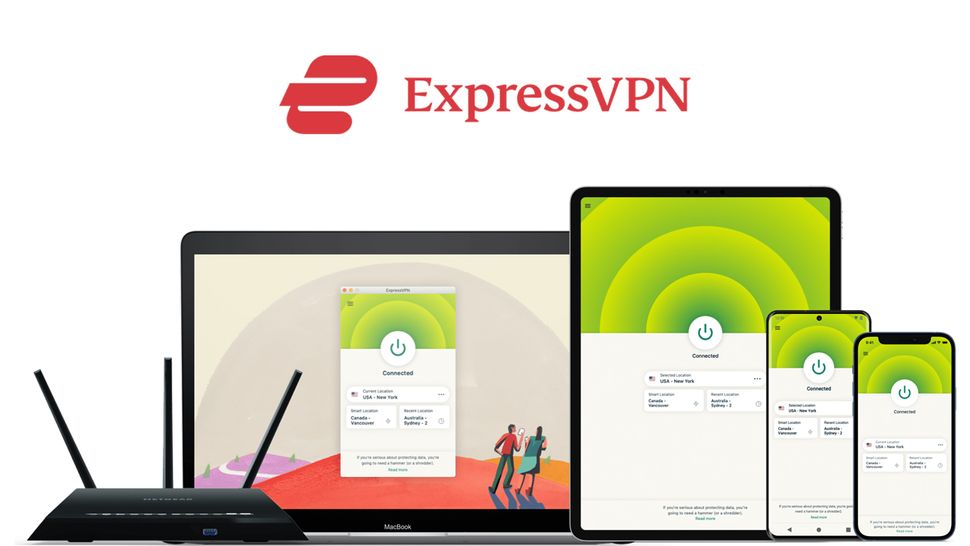 Subscribe if:
✔️ You need class-leading security and privacy: ExpressVPN offers the best security money can buy thanks to regular audits, ad- and malware-blocking, a password manager and a rock-solid no-logs policy.
✔️ You want a VPN you can set and forget: ExpressVPN's auto-connect feature once activated, ensures that you're protected at all times.
✔️ You want access everywhere: ExpressVPN has servers in over 160 locations in 94 countries around the world, so there's plenty it can unblock outside the US as well.
Avoid if:
❌ You're on a budget: ExpressVPN delivers excellent value for its price, but Surfshark, PIA, and even NordVPN are admittedly cheaper.
❌ You need a Linux app: if you're looking for a VPN with a graphical user interface (GUI) for Linux devices, ExpressVPN may not be the right pick for you.
❌ You want built-in antivirus: ExpressVPN misses out on native antivirus software, which is why it's slightly behind one-stop solutions such as NordVPN when it comes to extras.
Bottom line: ⭐⭐⭐⭐⭐
ExpressVPN is my #1 VPN overall thanks to user-friendly apps for every platform, great coverage, and excellent security. It comes with state-of-the-art encryption, RAM-only servers and more, and with plenty of locations on offer and a unique MediaStreamer tool, it's equally fantastic for streaming. Try it risk-free with a 30-day money-back guarantee.
Simply put, ExpressVPN is the best US VPN – it provides the whole package. With slick desktop and mobile apps, it's incredibly easy to relocate yourself to the States for a Netflix binge, and if anything goes wrong, there's great support on hand 24/7 to help you out.
Connection speeds in the US are very good, topping out at around 560Mbps on our 1Gbps line. While it's not as fast as NordVPN or Surfshark, there's really nothing to complain about because in practice you only need 20Mbps to stream 4K Ultra HD or HDR content.
On average connections of around 100Mbps, ExpressVPN will be entirely undetectable, and this performance proves the quality of its worldwide server network. Plus, with 23 US VPN server locations alone, you're likely to find one fairly near your real-life location.
Outside the US, its 3,200+ servers span 160 locations in 94 countries and ensure day-to-day use is as quick as can be. I've also had excellent results connecting from the UK to US servers – so you won't have to worry about dropped or sluggish connections here.
ExpressVPN is on of the best services for streaming content too, and can get you access to Netflix, iPlayer, YouTube, Amazon, Hulu, Peacock and more. Whatever you're into, wherever you are, Express can get you through the door.
The streaming-focused MediaStreamer tool allows unblocking on devices that don't support true VPN connections, such as smart TVs and gaming consoles. ExpressVPN has easy-to-use apps for just about every device, from Windows, Android, Mac, and iOS to routers, Chromebooks, Amazon Kindle, and more.
The security suite is excellent, with RAM-only servers, an independently audited no-logs policy, and a proprietary Lightway protocol that's faster and more reliable than other protocols. An intuitive kill switch and an auto-connect feature that asks you to connect to the VPN just once and stay protected at all times are the cherry on top.
It's worth noting, though, that ExpressVPN is really only a VPN. Other providers like NordVPN offer extras like antivirus, and this may add value for some. However, if you just want the best US VPN, ExpressVPN still trumps the lot.
Swipe to scroll horizontally
ExpressVPN test results

| Feature | Comments | Rating |
| --- | --- | --- |
| Design | A simple and clean design, with no unnecessary clutter | ⭐⭐⭐⭐⭐ |
| Ease of use | Ideal for beginners and experts both, as it's easy to use and at the same time comes with lots of configuration | ⭐⭐⭐⭐⭐ |
| Performance | Fast enough for just about everything you need it for | ⭐⭐⭐⭐ |
| Unblocking | Barring a couple of Netflix locations, it's smooth sailing with everything else | ⭐⭐⭐⭐ |
| Security and privacy | Very trustworthy, with solid protocols and security features | ⭐⭐⭐⭐⭐ |
| Customer support | 24/7 customer support with no shortage of helpful guides | ⭐⭐⭐⭐⭐ |
| Price | It's pricier than others on my list, but it's worth every penny | ⭐⭐⭐ |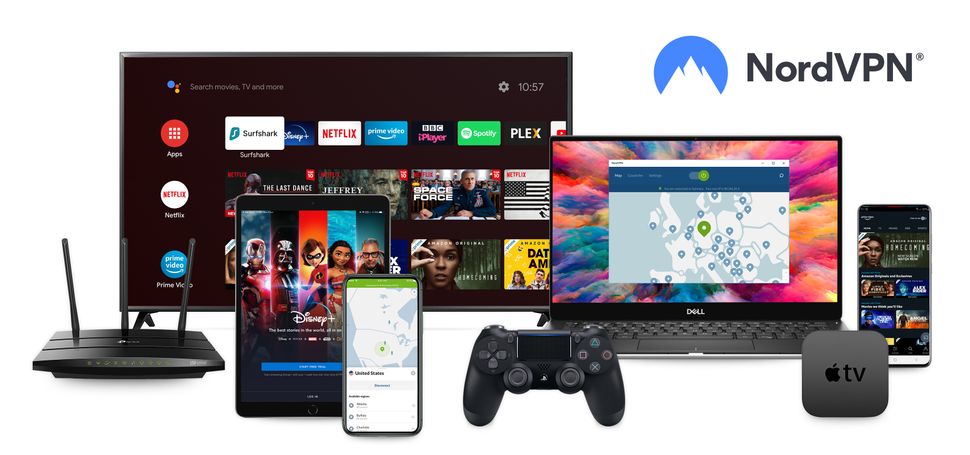 Subscribe if:
✔️ You want a VPN for streaming: NordVPN unblocked every streaming platform in my last round of testing, and you'll be able to watch your favorite movies and TV shows from back home, no matter where you are.
✔️ You're a privacy purist: in addition to a built-in antivirus solution, NordVPN is great on the security front thanks to features such as Double VPN and Onion over VPN.
✔️ You need a good all-rounder: NordVPN is a complete package and hardly misses a beat, with decent speeds, wide coverage, excellent security, and 24/7 support at a competitive price point.
Avoid if:
❌ You want to protect a lot of devices: NordVPN's 6 simultaneous connections are some of the lowest I've seen, and it's no match to rivals Surfshark and PIA, which both offer unlimited simultaneous connections.
❌ You want to access content everywhere: although brilliant in the US, NordVPN has fewer server locations globally.
❌ You mostly use VPN on your phone: NordVPN's iOS and Android apps are loaded with features but they're less intuitive and trickier to use than its desktop version.
Bottom line: ⭐⭐⭐⭐½
NordVPN is unbeatable for Netflix, and also offers excellent privacy. Overall it's ideal for those looking for a well-rounded pick with plenty of security add-ons, great speeds, simple apps, and value for money. Check it out risk-free with a 30-day money-back guarantee.
As one of the best-known services around, NordVPN is a great choice if you're looking for a US VPN. With tons of servers and server locations, I found in my NordVPN review that it delivered incredible speeds not only in the US but the world over.
Nord is an excellent streaming VPN – including Netflix, BBC iPlayer, Prime Video, Hulu, and YouTube – which for many will be its greatest selling point. There's no beating Nord as far as Netflix unblocking is concerned – it will get you into tons of global libraries, including the US, UK, Canada, and even more obscure locations like Japan.
There's a nifty SmartPlay feature that combines smart DNS with your base VPN connection to give you a faster and smoother streaming experience.
However, that's not its only strength. Nord incorporates some excellent security-focused features like AES-256 encryption and class-leading DNS protection, plus two implementations of a kill switch, Double VPN and Onion over VPN.
Double VPN encrypts your data twice by routing your internet through two VPN servers as opposed to the standard one. Onion over VPN is a special set of NordVPN servers that give you access to the privacy-friendly Tor network without actually having to download the Tor browser on your device.
Its no-logs policy is independently audited by the very trustworthy PricewaterhouseCoopers, and the company encourages its users to report a bug or security trouble, all of which increase confidence in its safety and reliability.
Good performance is a top priority for a US VPN, and Nord delivers very well. On our 1Gbps US test line, I experienced excellent speeds of 820Mbps using the NordLynx protocol.
While you can use your NordVPN subscription on up to 6 devices at the same time, its new Meshnet feature allows you to link up to 60 devices at the same time by creating a private network in your home. This is tailor-made for activities that require greater speed, security and low latency, such as real-time work collaborations, file sharing, and multiplayer gaming.
Overall, NordVPN presents a compelling choice at a reasonable price point, with great security features and add-ons like an in-built antivirus, password manager, and data breach scanner. However, while the mobile apps are perfectly usable, the map-style UI can be awkward at times and spoils the experience a little. If you can get over that, though, NordVPN is a real joy to use.
Swipe to scroll horizontally
NordVPN test results

| Feature | Comments | Rating |
| --- | --- | --- |
| Design | Interactive and overall very fun, but can be a little overwhelming for some users | ⭐⭐⭐⭐ |
| Ease of use | Despite the map-style interface that's a little tricky, it's very easy to use | ⭐⭐⭐⭐ |
| Performance | One of the fastest I've tested | ⭐⭐⭐⭐ |
| Unblocking | Unmatched Netflix unblocking, and equally fantastic with other streaming sites | ⭐⭐⭐⭐⭐ |
| Security and privacy | Scores full marks for security and privacy thanks to add-ons like a built-in antivirus and password manager | ⭐⭐⭐⭐⭐ |
| Customer support | Friendly 24/7 support with tons of resources on the website | ⭐⭐⭐⭐⭐ |
| Price | Excellent value for money but cheaper options for available | ⭐⭐⭐⭐ |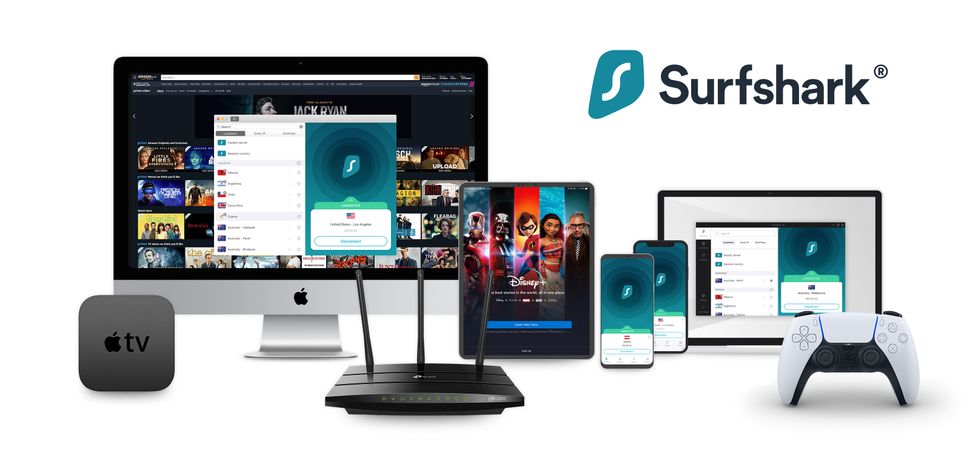 Subscribe if:
✔️ You want a lightning-fast VPN: Surfshark is one of the fastest providers I've tested, with peak speeds of over 950Mbps.
✔️ You want a VPN you can share with lots of people: Surfshark offers unlimited simultaneous connections, meaning you can protect as many devices as you want with just one subscription.
✔️ You want a cost-efficient VPN: it doesn't get better than Surfshark if you're pinching for pennies and would like a premium VPN with a cheap price tag.
Avoid if:
❌ You want a best-in-class kill switch: when subjected to my extreme tests, the kill switch failed. Although it's very unlikely to happen in real life, it's still not on par with Nord or Express's kill switch.
❌ You want to play around with the settings: Surfshark may be too simple for people who want tons of configuration, and tech-savvy users will find PIA more tempting.
❌ You're a big torrenter: although Surfshark supports torrenting, the performance is nowhere near the likes of our other top providers such as ExpressVPN.
Bottom line: ⭐⭐⭐⭐½
Surfshark offers blazing speeds and unlimited simultaneous connections for a fraction of the price of other VPNs, making it our top choice for affordability. It's a beginner's delight with simplicity written all over it, and 24/7 friendly support is the cherry on top. Try it risk-free with a 30-day money-back guarantee.
With really solid performance at a fraction of the price of premium VPNs, in my Surfshark review, the provider shone through with its unlimited simultaneous connections, class-leading speeds, and an overall very satisfactory security package.
Its apps are well thought out, making it easy to access any server – and its great unblocking power means it's a top-quality VPN for Netflix, Hulu, Amazon, iPlayer, Peacock, and YouTube. I even tested it with UK and Australian streaming services, such as 9Now, All4, and 10Play, and it passed with flying colors.
The provider is present in a staggering 100+ countries – much more than rivals Nord and Express – and although its server count as a whole is quite less than NordVPN, it has 600+ servers in 25 US cities, meaning you will always find a non-congested server for a worry-free experience.
With AES 256-bit encryption, secure protocols, and a verified no-logs policy, the basics are nailed. There's also a unique NoBorders mode that turns on automatically when your Surfshark app senses any sort of restrictions on your present connection. The NoBorders mode will then present you with a list of all the servers capable of bypassing the restrictions you're facing – you can choose any one of them and enjoy unrivaled safety at all times.
Surfshark offers blazing speeds and is the fastest VPN on the market – topping out at 950Mbps is an incredible feat, and while most users won't feel the benefit due to having lower base speeds, for those that do have access to uncontested lines, it'll be a pleasure to use.
The kill switch threw up minor leaking issues when I tested it under very trying conditions, but you're unlikely to encounter such scenarios in real life, so there's nothing to worry about.
Unlike the top two providers, Surfshark comes with a genuine VPN free trial of 7 days. It's worth noting that you can benefit from the free trial as long as you're an Android, iOS, or Mac user – the free trial is not made available on Windows. But there's a 30-day money-back guarantee for everyone, so you can still try the service risk-free and get a full refund if it's not cut out for you.
Swipe to scroll horizontally
Surfshark test results

| Feature | Comments | Rating |
| --- | --- | --- |
| Design | Beginners will love its simple and clutter-free design | ⭐⭐⭐⭐⭐ |
| Ease of use | Every option is easily found and understood | ⭐⭐⭐⭐⭐ |
| Performance | Fastest provider I've ever tested | ⭐⭐⭐⭐⭐ |
| Unblocking | Access to your favorite content from around the world | ⭐⭐⭐⭐ |
| Security and privacy | Robust security features, but the kill switch could use some improvements | ⭐⭐⭐⭐ |
| Customer support | 24/7 customer support and detailed guides for everything | ⭐⭐⭐⭐ |
| Price | Among the cheapest around, tremendous value for money | ⭐⭐⭐⭐⭐ |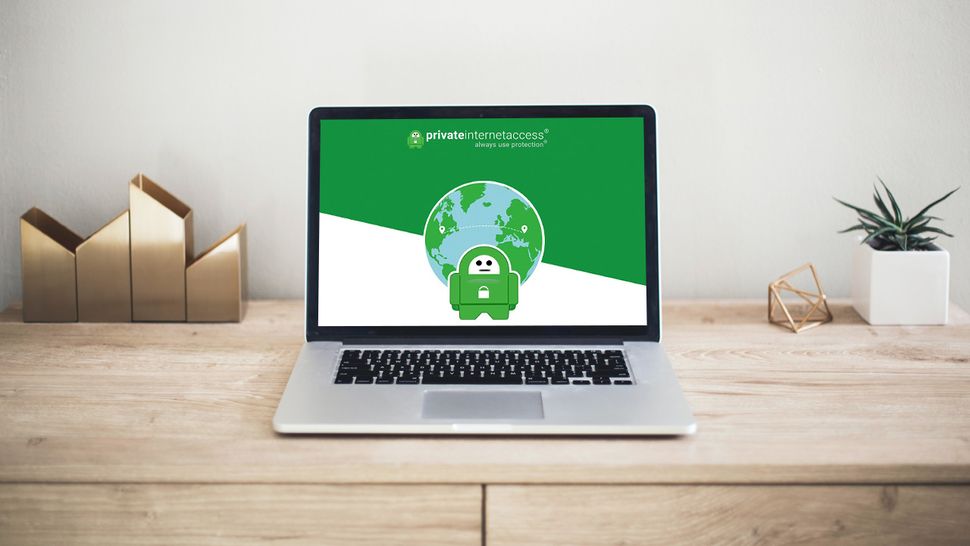 Subscribe if:
✔️ You want a VPN for multiple devices: PIA now offers unlimited simultaneous connections at a bargain price point.
✔️ You want a server in every US state: PIA's 10,000+ servers are head and shoulders above the competition, and with a presence in all 50 US states, the reach is just brilliant.
✔️ You want a VPN that has proven its claims: PIA has proven its no-logs policy twice in court, making it ideal for privacy-conscious users who can rest assured that it delivers exactly what it says on the tin.
Avoid if:
❌ You want a built-in password manager: unlike NordVPN and ExpressVPN, PIA misses out on a password manager for extra safekeeping.
❌ You want blistering speeds: although PIA is by no means slow, it doesn't hold a candle to the likes of Surfshark and NordVPN.
❌ You're a first-time VPN user: PIA is stacked with tons of customization options, and beginners might find it tough to make the most use of the service.
Bottom line: ⭐⭐⭐⭐½
Private Internet Access has improved greatly in recent years, and offers tons of expert features for a bargain price. It's perfect as a US VPN thanks to its servers in every state, and privacy purists will appreciate its no-logs policy being proven in court twice. Thanks to a 30-day money-back guarantee, you can test it out without risking a single penny.
In my most recent Private Internet Access review, I found that this Colorado-based VPN offers impressive usability across the board, with great speeds, excellent streaming support, and excellent value-for-money.
PIA has an absolutely vast array of servers, with over 10,000 servers in its kitty, and the majority of these are located in the US itself. What's more, it now has at least one server in every single US state, so wherever you are, from Honolulu to Hoboken, you'll be able to get connected close to home.
Despite being a bargain pick, there's no cost-cutting whatsoever, and it's more secure than ever. You get a rock-solid no-logs policy which PIA has proved in court twice, and free add-ons like a free email breach scanner and Boxcryptor license to protect your cloud storage.
It's also great for streaming, thanks to dedicated streaming servers and more IPs than any other on my list, and you'll be able to unblock a ton of Netflix locations, including the US, UK, and Canada.
However, the Australian streaming platform 10Play proved to be too much for it, and it couldn't bypass its geo-restrictions. It also struggled with a couple of hard-to-crack Netflix libraries in my latest round of testing, but other than that, it's smooth sailing – it works perfectly with Amazon Prime Video, Disney+, BBC iPlayer, Hulu, and YouTube.
PIA's also a super private US VPN, with a zero-logging policy, port-forwarding (great for using as a VPN for torrenting), and a command line tool called PIACTL, which will appeal to the coders out there.
PIA rolled out some massive updates recently, the best of the pack being that the provider now offers unlimited simultaneous connections, leaving behind its previous offering of 10 in the dust. With just one PIA subscription, you can protect any number of devices, including all your family members, your friends, and then some.
However, PIA's not the fastest provider in the world, and although speeds of up to 510Mbps in the US aren't to be sniffed at, providers like Surfshark are almost double this. Otherwise, though, PIA's well worth a look – especially for the price.
Swipe to scroll horizontally
Private Internet Access test results

| Feature | Comments | Rating |
| --- | --- | --- |
| Design | Well-designed apps, but may prove complex for some | ⭐⭐⭐⭐ |
| Ease of use | Tailor-made for tech experts, but beginners may have a hard time navigating | ⭐⭐⭐ |
| Performance | Decent speeds but not as fast as Surfshark or NordVPN | ⭐⭐⭐⭐ |
| Unblocking | Access to all popular streaming sites, except 10Play – the Australian streaming platform | ⭐⭐⭐⭐ |
| Security and privacy | Great encryption with a no-logs policy that has been proven in court, twice | ⭐⭐⭐⭐⭐ |
| Customer support | Dedicated 24/7 customer support with tons of helpful articles | ⭐⭐⭐⭐ |
| Price | Undercuts Surfshark as the cheapest provider on my list today | ⭐⭐⭐⭐⭐ |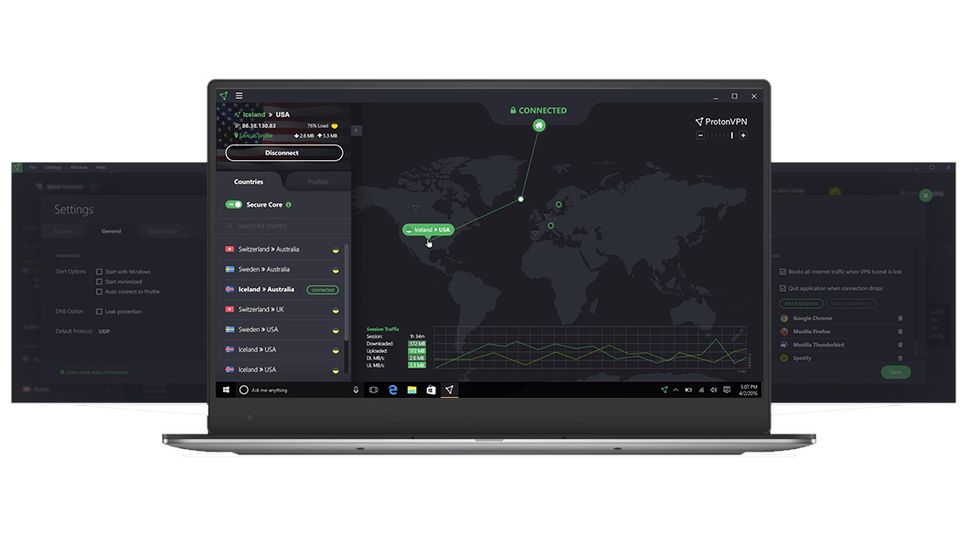 Subscribe if:
✔️ You want a free US VPN: Proton VPN has a great free plan with unlimited bandwidth and access to servers in three locations, including US, Japan and Netherlands.
✔️ You want a privacy-focused VPN: Proton VPN apps are open-source and with Swiss privacy laws as its bottom line and an independently audited no-logs policy, it's as secure as they come.
✔️ You want a VPN for Linux: Proton VPN offers a GUI on Linux, even on its free plan, making it a go-to solution for Linux users.
Avoid if:
❌ You want to stream for free: Proton VPN's free version is superb for normal day to day, but it doesn't come with unblocking capabilities, which are exclusive to its paid plans.
❌ You're a speed fanatic: Proton VPN is sufficiently quick and gets the job done, but for class-leading speeds, I'd recommend Surfshark or NordVPN.
❌ You want lots of locations to choose from: Proton VPN has increased its reach in recent times, but it's still very limited in terms of server count and countries to choose from
Bottom line: ⭐⭐⭐⭐½
Proton VPN is a Swiss-based provider, and with an always-on VPN feature, Secure Core servers, and open-source apps, it sets the bar quite high for what reliability in a VPN should look like. There's a free plan for normal usage, and the unblocking capabilities on the paid plan give nothing to complain about. Try it risk-free with a 30-day money-back guarantee.
In my last Proton VPN review, I found that the Swiss provider has cranked up its total server count to over 2,900, with 300 of those being in the US alone, putting it on par with the likes of ExpressVPN and Surfshark.
It's our top pick for a free VPN for the US, as its free plan comes with access to 100 servers in 3 countries, including the US. Other than that, you'll also enjoy unlimited bandwidth and an ad-free internet experience on the free version.
As a US VPN, it's perfectly suited if you prefer a slightly more techy experience, and in the same vein, newbies may find some of the features a tad too difficult to wrap their heads around. That said, it's definitely recommended if you value privacy above all else.
Proton VPN is excellent on the security front. You get features like Secure Core, which routes your traffic through an ultra-secure server before bouncing it to another, which adds an extra layer between you and your activity.
Besides being an open-source platform and having its code available to anyone who wants to inspect it, Proton has a handy always-on VPN feature that works exactly how it sounds – it ensures that you're always on a secure VPN line by re-establishing the connection in case your current one lapses, which although very unlikely, can happen.
You'll also be able to access a huge amount of Netflix libraries and other streaming sites. Although not the fastest, peak speeds of 500Mbps are sufficient for a smooth and lag-free binge session. Even more impressive is its proprietary VPN Accelerator technology that claims to boost server speeds by up to 400%. In my own testing, though, I did not find the regular connection (without the VPN Accelerator) to be any less speedy.
As a Linux VPN, Proton overtakes some big names like ExpressVPN and NordVPN thanks to its graphical user interface (GUI) for Linux devices – most providers only offer a command-line interface for Linux.
Proton VPN's not perfect – while its support team is very helpful, you still don't get 24/7 live chat, and its apps do lack the polish of bigger providers. However, if that doesn't bother you, it's a very appealing option.
Swipe to scroll horizontally
Proton VPN test results

| Feature | Comments | Rating |
| --- | --- | --- |
| Design | A dynamic and fun interface with an attractive dark mode | ⭐⭐⭐⭐ |
| Ease of use | The mobile apps are on par with top providers, but the desktop version is a bit complex | ⭐⭐⭐⭐ |
| Performance | Fast enough for streaming and everything else, but mid-pack at best | ⭐⭐⭐⭐ |
| Unblocking | Effortless unblocking and went past every streaming platform I tested it with | ⭐⭐⭐⭐ |
| Security and privacy | Swiss privacy laws, always-on VPN, and Secure Core servers ensure complete peace of mind | ⭐⭐⭐⭐⭐ |
| Customer support | 24/7 support by friendly agents, but there's no live chat | ⭐⭐⭐⭐ |
| Price | The free plan is very tempting, but paid plans are pricey | ⭐⭐⭐ |
How to choose the best US VPN
First up, a US VPN should provide excellent speeds alongside watertight privacy – and with so many great options out there, you really don't need to sacrifice anything.
If you're traveling in the US and want to access all the content and websites you love back home, pick a VPN for the US with plenty of worldwide servers. Services that dominate in the US are typically the best overall, so you'll be getting a great product.
Accessing geo-blocked US content from Netflix, Hulu, and other streaming services, as well as major sporting events is a huge reason for using VPNs, so it's well worth picking a provider that has a long history of effective unblocking.
After our thorough testing, my ExpressVPN review concluded that the provider is not only the best US VPN on the market, but top dog overall. That's because of its large server network, great speeds, rock-solid privacy and top streaming power. However, there's plenty of stiff competition, so read on for my top five US VPNs today.
Update notes
My latest round of edits has brought more depth to the provider reviews, with supporting elements in the form of boxes to make it simpler for you to ascertain a particular VPN's suitability for your needs.
Boxes such as "Subscribe If" and "Avoid If" highlight the best and a few minor misses of each provider, respectively. There's also a "Test Results" table for each of our top five picks that contain short summaries of the VPN's performance on core aspects such as usability, security, price, and more.
I've also updated all facts and figures, including revisions in server count and speed, among others, so they're now in line with the VPN's current offerings.
US VPN FAQ
Why do I need a US VPN?
We all know that the US is a huge producer of quality entertainment for the English-speaking world. However, if you don't live in the USA, you won't be able to watch much – especially exclusive movies and shows on Hulu and other such streaming services. Using a good US VPN can get you access to all of this and more.
An often-overlooked feature of VPNs is the fact they can help you avoid location-based pricing. This usually affects things like plane tickets and software, and while it's a little more trial and error than exact science, using a VPN to flit across the globe can allow you to find the best price in seconds.
Seeing as the US is home to a massive amount of software developers – known for offering favorable prices to those in the same country – having a good US VPN could save you a bit of cash, and perhaps even pay for itself.
Can I get a US VPN free?
While it's possible to find a free US VPN, they universally come with their drawbacks.
Firstly, free services come with monthly or daily data caps, meaning you'll have to be careful how much you them. While these range from a minuscule 500MB to more generous offers in the tens of GB, none are well suited to streaming media – and, let's be honest, all most people want to do is use their US VPN for Netflix.
Secondly, if you're not paying for the service, the company will have to get its revenue from somewhere else. Your app might be cluttered with ads or worse – the data you're trying to protect could be sold on for profit.
Although they have their uses, most free services aren't great for more than checking your emails while connected to public Wi-Fi. And, seeing as the cheapest paid-for VPNs start under $2.50 a month, a very small investment can get you a whole load of functionality.
How do I get a US VPN?
Getting a US VPN couldn't be simpler. Once you've signed up to a service, every US VPN provider will have a direct download for their VPN client on their website – and you'll probably be directed to this page as soon as you've paid.
If you're using a Mac, most VPNs are also available in the Mac App Store. Anyone can download them for free, although to use them you'll usually have to purchase a subscription unless it offers a free trial.
After you've downloaded the software, install it like any other program. You might be faced with a dialog box requesting your permission to allow the VPN to access or change settings, but this is perfectly normal – and to use the VPN you'll have to allow this, anyway.
From there on, you'll just have to log in with the details you created when purchasing the plan, and click the connect button on the app. From then on, you'll be protected until you switch it off.
How do US VPNs unblock Netflix?
Netflix has specific libraries for many countries and regions around the world, and these are only accessible to those who are using an IP address within that country or region. This can prove a problem for those on holiday, and many others just want to watch shows they're not 'allowed' to.
A VPN can be used to virtually relocate you to a server in whatever country you want, and the best will do this in a way that's undetectable by the streaming service. Once you've done that, you're free to watch whatever you want.
Should I get a mobile US VPN?
If you're often out and about or travelling, it's likely that you're connecting to public Wi-Fi networks. While these are convenient and can save you a wedge of data, many are unprotected and are especially vulnerable to hackers. There's a real risk that your sensitive information is on show to someone you might not want it to be.
The solution to this is to get a great iOS VPN or Android VPN to protect your data. With a tap on an app you can shield your identity from anyone who's looking, and the best mobile VPNs are entirely unnoticeable in practice.
Seeing as all VPN subscriptions cover more than one device, you'll be able to keep your phone, tablet and desktop covered with whichever US VPN you've chosen from this list, too.