US citizens are subjected to incredibly serious government surveillance, so it's no surprise that US VPN services are in high demand. While they aren't a cybersecurity silver bullet, the best VPNs are the perfect first step for improving your online safety.
From evading ISP blocks to accessing free sports streams from other countries, there are a ton of uses for US VPNs. And, if you're heading to the States on holiday, a VPN for the US is a great way of accessing content you pay for back at home.
The hard part is actually choosing which one to sign up for. That's why we've tested just about every legitimate US VPN on the market and pulled together the very best providers. We'd be happy using any of the services below – all you need to do is read on to discover which fits the bill for you.
What makes the best US VPN?
First up, a US VPN should provide excellent speeds alongside watertight privacy – and with so many great options out there, you really don't need to sacrifice anything.
If you're abroad and want to access all the content and websites you love back home, pick a US VPN with plenty of worldwide servers. Services that dominate in the US are typically the best overall, so you'll be getting a great product.
Accessing geo-blocked US content from Netflix, Hulu, and other streaming services, as well as major sporting events is a huge reason for using VPNs, so it's well worth picking a provider that has a long history of effective unblocking.
After our thorough testing, our ExpressVPN review concluded that the provider is not only the best US VPN on the market, but top dog overall. That's because of its large server network, great speeds, rock-solid privacy and top streaming power. But there's stiff competition, so read on to see the top five US VPNs you can get today.

The best US VPNs today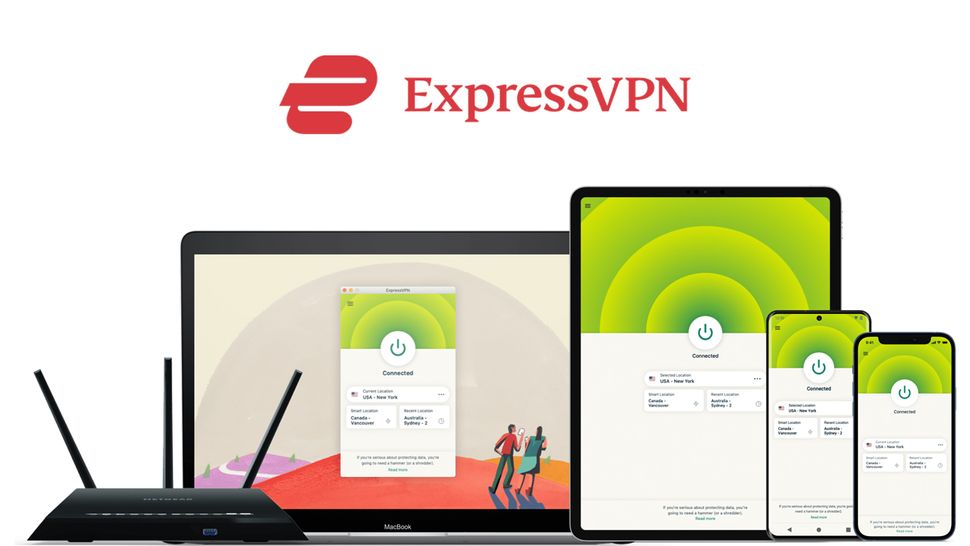 (opens in new tab)
Simply put, ExpressVPN is the best US VPN because it provides the whole package. With slick desktop and mobile apps, it's incredibly easy to relocate yourself to the States for a Netflix binge, and if anything goes wrong there's great support on hand 24/7 to help you out.
Connection speeds in the US are very good, topping out at around 560Mbps on our 1Gbps line. On average connections of around 100Mbps, ExpressVPN will be entirely undetectable, and this performance proves the quality of its worldwide server network. Plus, with 23 US VPN servers locations alone, you're likely to find one fairly near your real-life location.
Outside the US, its 3,000+ servers span 160 locations in 94 countries and will ensure your day-to-day use is as quick as can be. We've also had excellent results connecting from the UK to US servers – so you won't have to worry about dropped or sluggish connections here.
ExpressVPN is the best service for streaming content too, and can get you access to Netflix, iPlayer, YouTube, Amazon, Hulu, Peacock and more. Whatever you're into, wherever you are, Express can get you through the door.
A slight downside is the fact that your plan is limited to just 5 devices, but in practice it's very easy to simply sign out of one device if you desperately need to use another.
While it might be marginally more expensive than some others, in this case you really do get what you pay for. Otherwise, there's very little else we can find fault with – and that's why it's easy for us to crown ExpressVPN as the very best US VPN available today.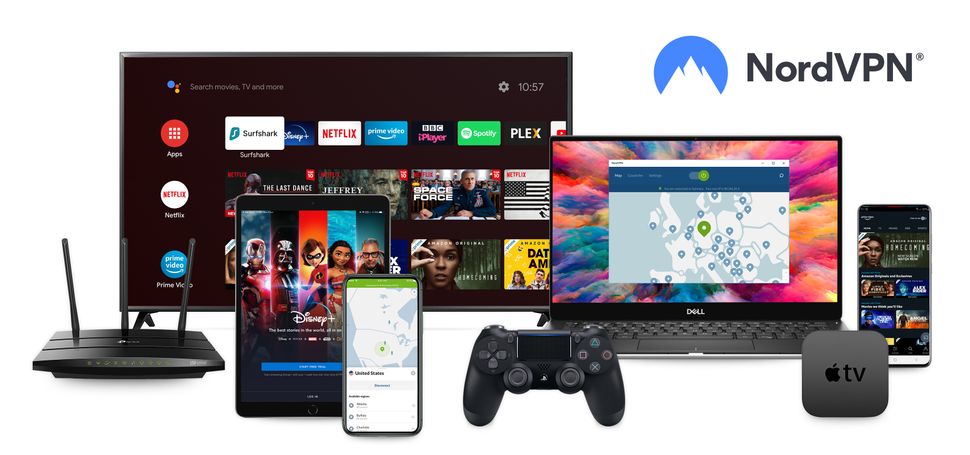 (opens in new tab)
As one of the best-known services around, NordVPN is a great shout if you're looking for a US VPN. With tons of servers and server locations, we found in our NordVPN review that it delivered incredible speeds not only in the US, but the world over.
Nord will let you stream pretty much anything you want – including Netflix and BBC iPlayer – which for many will be its greatest selling point. However, that's not its only strength. Nord incorporates some excellent security-focused features like AES-256 encryption and class-leading DNS protection, plus a kill switch, Double VPN and Onion over VPN.
Good performance is a top priority for a US VPN, and Nord delivers very well. On our 1Gbps US test line we experienced excellent speeds of 820Mbps using the NordLynx protocol, but while that peaks higher than others above on this list, we noticed a little more variation. Consistency is more important than slightly higher speeds – but we didn't experience any dropped connections or really sluggish servers.
Overall, Nord provides a great package – and it comes at a great price too. However, while the mobile apps are perfectly usable, the UI can be awkward at times and spoils the experience a little. If you can get over that, though, NordVPN is still a real contender.
Sign up now on the NordVPN website (opens in new tab)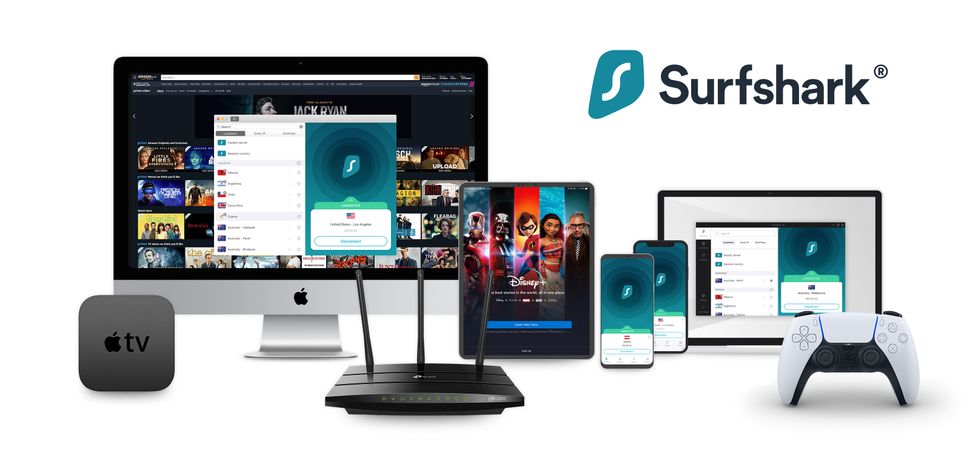 (opens in new tab)
Although relatively new on the scene, Surfshark has become a firm favourite with VPN users thanks to really solid performance and unbeatable value. Although the price might not inspire confidence, in our Surfshark review the provider delivered the goods and is a fine option for those looking for a US VPN – ranking #3 overall in our best VPNs of 2022 guide.
Its apps are well thought out, making it easy to access any server – and its great unblocking power means it's a top-quality VPN for Netflix, Hulu, Amazon, iPlayer, Peacock and YouTube wherever you are.
Surfshark's connection speeds have increased significantly since our last review, and now it's the fastest VPN on the market. Topping out at 950Mbps is an incredible feat, and while most users won't feel the benefit due to having lower base speeds, for those that do use uncontested lines it'll be a pleasure to use.
So, if you're looking for a top quality cheap VPN, you could do a lot worse than Surfshark.
Sign up now on the Surfshark website (opens in new tab)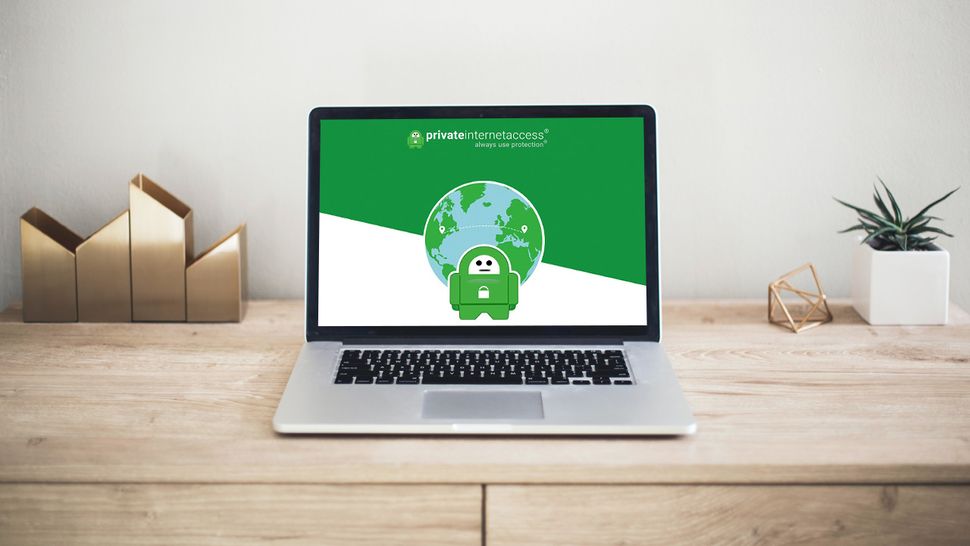 (opens in new tab)
In our most recent Private Internet Access review we found that PIA has really improved, both in terms of streaming performance and usability.
PIA has an absolutely vast array of servers – with some sources reporting 10,000 and other upwards of 35,000 – and the majority of these are located in the US itself. What's more, it now has at least one server in every single US state, so wherever you are, from Honolulu to Hoboken, you'll be able to get connected close to home.
It's also great as a streaming VPN, and since our last round of testing it has continued to improve. You'll be able to unblock a ton of Netflix locations, including the US, UK and Canada, as well as Amazon Prime Video, Disney+, BBC iPlayer and even more.
PIA's also a super private US VPN, with a zero-logging policy, port-forwarding (great for using as a VPN for torrenting), and a command line tool called PIACTL which will appeal to the coders out there.
However, PIA's not the fastest provider in the world, and although speeds of up to 510Mbps in the US aren't to be sniffed at, providers like Surfshark are almost double this. Otherwise, though, PIA's well worth a look – especially for the price.
Sign up now on the Private Internet Access website (opens in new tab)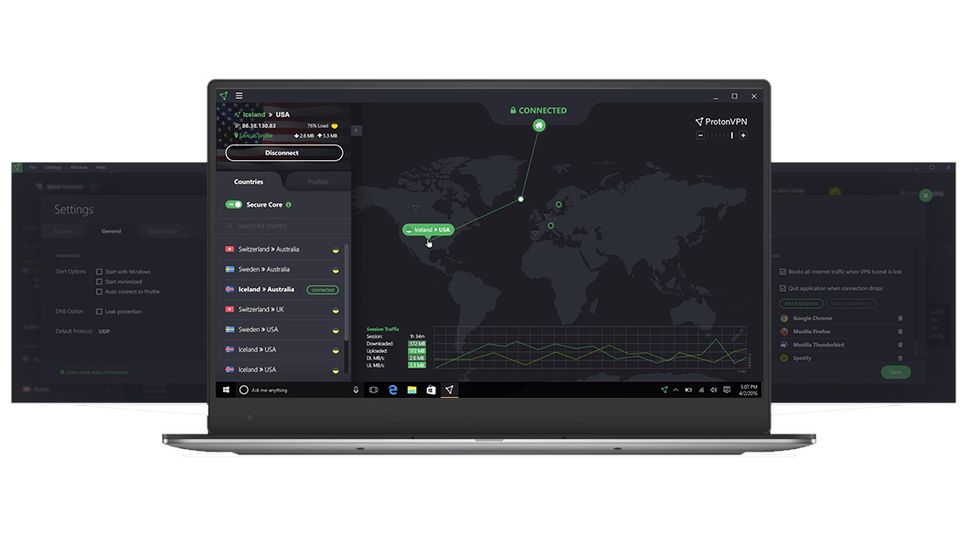 (opens in new tab)
In our last Proton VPN review, we saw the Swiss provider improve in just about every area, in the process becoming one of our top-rated providers on the market.
As a US VPN, it's perfectly suited if you prefer a slightly more techy experience, and is definitely recommended if you value privacy above all else. However, that doesn't mean you have to make any sacrifices to get that safety online.
On the one hand, you get features like Secure Core, which routes your traffic through an ultra-secure server before bouncing it to another, which adds an extra layer between you and your activity. On the other, you'll be able to access a huge amount of Netflix libraries and other streaming sites.
Proton VPN's not perfect – while its support team are very helpful, you still don't get 24/7 live chat, and its apps do lack the polish of bigger providers. However, if that doesn't bother you, it's a very appealing option.
Sign up now on the Proton VPN website (opens in new tab)

US VPN FAQ