Russia's online censorship levels have hit an all-time high in the last year, which makes using a Russia VPN for web browsing a necessity. Of course, accessing Western media has been increasingly difficult for a long time, but the country's war in Ukraine blocked a massive range of sites for everyday users. From international news outlets like the BBC to social media like Facebook, Twitter, and Instagram, censorship is rife. In fact, over 4,000 sites are now blocked, making a Russia VPN a must-have for anyone looking for access to the world's information.
The best VPNs for Russia allow you to access these websites while also keeping your browsing activity secure. That means free access to Western media without the worries of tracking. Our top three Russia VPNs are VyprVPN, PrivateVPN, and Astrill VPN - all of which offer stable connections with extra privacy measures and, crucially, are legal to use in Russia.
It's incredibly important to make sure the VPN you choose is certified for use in Russia. There are a number of banned programs, and Tom's Guide does not condone or encourage the illegal use of VPNs. Putin's 2017 VPN ban has accelerated in recent years, so ensure the software you choose complies with these regulations.

The best Russia VPN: our top three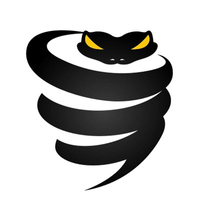 1. VyprVPN: the best VPN for Russia
VyprVPN is our favorite VPN for accessing restricted content in Russia while also maintaining privacy online. The Swiss provider offers over 700 servers spread across 70 locations worldwide, including a local server in Russia. Not only that, but you can save 50% when you sign up for a 12-month plan and there's a 30-day money-back guarantee so you can try before you commit.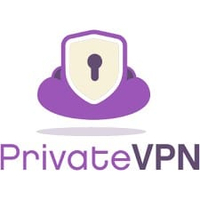 2. PrivateVPN: the best cheap VPN for Russia
PrivateVPN is another option for anyone looking for secure browsing via a Russia VPN. The Swedish software can connect through up to 10 devices simultaneously and carries a 4.9 Trustpilot score for extra peace of mind. There's a free plan available, offering 10GB of browsing a month and 12 server locations. However, you can also grab an extra 24 months for free when you sign up for a paid 12-month plan.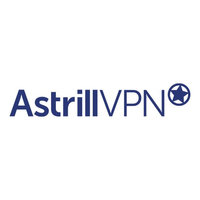 3. Astrill VPN: China's trusted VPN is excellent for Russia
Astrill VPN has been in the business for a long time, and is well-trusted across similarly censored countries like China. With loads of customization options to fully tailor your privacy settings, servers across 57 countries, and unblocking of certain streaming sites this is an excellent choice, especially considering you can save 50% by opting for an annual membership.
What makes the best Russia VPN?
The best Russia VPN will offer you secure, private browsing with a range of different server locations and apps for different devices, all through a reliable connection. If you're looking to use your VPN for everyday browsing, though, it's also essential to make sure the service you choose offers servers within Russia as well.
Our top three Russia VPN providers do offer Russian servers, and will help you stay safe in the country. On top of keeping your connection secure, though, the best providers also offer a feature called obfuscation (often referred to as stealth mode). This masks your VPN traffic to make it look like regular HTTPS traffic, and stops your internet provider from knowing that you're using a VPN. This is a non-negotiable feature for VPNs in Russia, because Russian ISPs may totally block your connection if they suspect you're using one.
For additional security, we'd recommend choosing a VPN that offers a kill switch. This prevents accidental exposure to unprotected connections by blocking internet access should your VPN connection drop. On top of that, look out for zero-logging policies to ensure your data isn't being tracked by your VPN.
While inadvisable, those who are traveling to Russia will also need a VPN to stream content as if they were at home. This is particularly important if you're going to be accessing world news or services like Disney+ which have pulled out of Russian territories. Be sure to check speeds and server locations in this instance—you'll want to make sure you have enough bandwidth to keep up with your stream.
The best VPNs for Russia you can download now:
VyprVPN is our go-to for the best Russia VPN in 2023. It's got servers in over 70 countries, including Russia, and offers obfuscation technology to keep everything running smoothly. Whether you're looking to access restricted media or keen to browse the web in privacy, there's over 700 servers to choose from, ensuring there's always a reliable connection up for grabs. Not only that, but each server is actually owned by VyprVPN itself, which means you're getting your data straight from the source.
Vypr also offers a zero-knowledge DNS service as well as WireGuard and P2P support, plus 24/7 customer service for round-the-clock assistance should something go wrong.
You can also trust this software's no logging service. Being able to keep your browsing private even from your VPN provider is something many brands offer, but VyprVPN has proven this by undergoing an independent audit of its zero-logging policy. While this was in 2018 and we'd ideally like to see a more recent audit, Vypr has maintained a good reputation for privacy.
What's more, all of that is available on a range of platforms including Windows, Macs, iOS, Android and tons of other device. In fact, VyprVPN has a huge range of apps for different operating systems and devices, and is compatible with more than even market leaders such as ExpressVPN and NordVPN.
While it's not the fastest solution on the market, and has a rather dated UI, it's the best option for privacy and security in Russia.
If you want to try before you buy, PrivateVPN is your best bet. With over 200 servers in 63 countries, it's a smaller-scale operation than the likes of VyprVPN, but the basic tier option is the best free VPN for Russia right now. You can access 12 server locations, using up to 10GB a month, without paying a cent and still take advantage of live chat assistance, OpenVPN support, a system-wide kill switch, and obfuscation.
The UI itself is more approachable than that of VyprVPN and, should you pay for the full software, the service unblocks Netflix, Prime Video, Disney+ and BBC iPlayer. Not only that, but you're getting above average OpenVPN speeds to keep up with those streaming demands. That's perfect for anyone who may be travelling and looking to access their content from home, allowing you to watch UK TV abroad for example. On top of that, PrivateVPN also offers a server directly in Russia, which means you'll be able to browse normally without being tracked online.
PrivateVPN claims does not collect logs or share data, though there is no third party audit to verify this. However, it does boast a 4.9 Trustpilot rating, scoring it highly among its peers by everyday users.
Sign up on the PrivateVPN website

Astrill VPN is one of the most trusted VPNs for China, which makes it an excellent option for similarly censored Russian market. It's certainly no cheap VPN though, and carries fewer servers than VyprVPN (300+ over 57 countries). However, the additional privacy options make it a go-to for anyone after more control, with port forwarding for faster torrent speeds, multi-hop VPN for an additional location route (and therefore greater protection), and the brand's own StealthVPN for obfuscation.
Astrill has gone to great lengths to explain its no-logs policy, which tracks connection time, IP address, device type, and app version during the browsing session and then permanently moves this information from the system once that session is terminated. However, the company does keep 20 connection records without an IP address tied to the data. That's not quite as flawless as other brands, but there's still peace of mind.
It's in the privacy settings that Astrill really shines, though. You've got the option to personalize everything from encryption method to split tunneling between different applications and sites.
Support runs across PC, Mac, iOS, and Android, with additional compatibility with certain routers for full home network coverage. There are also two kill switches to cut your connection should the VPN drop out – a system-wide block, and an app-level block which can be configured to protect certain applications. On top of that, there's DNS, IPv6, and WebRTC leak protection as well.
Sign up on the Astrill VPN website

ExpressVPN pulled its Russian servers within the last year, which means this isn't the best option for those looking to browse local media in privacy. However, if you're looking to gain access to media outside of Russia, it's your best bet.
Express is our #1-rated VPN thanks to its slick interface, ability to protect its customers online, and its excellent unblocking features. It's one of the best streaming VPNs on the market, so you'll be catching up on everything from Netflix to BBC iPlayer quickly and easily, choosing from 94 countries with over 3,000 servers on the roster.
It's not just about getting access to the world's media, though, Express also offers the speedy Lightway, OpenVPN, and IKEv2 protocols, with AES-256 encryption and IPv6 leak protection. With all this security in place, we still managed to record respectable speeds of 420-630Mbps during our testing – perfect for a consistently reliable connection. This isn't quite as potent as Surfshark, the fastest VPN in our testing, but in reality few domestic connections go above 100Mbps, so for most there will be no difference.
Express is compatible with a range of devices, spreading from the standard Windows, Mac, iOS, and Android all the way to Chromebooks, Fire TV sticks, and Apple TVs – although you can still only have five simultaneous connections running at the same time. Add 24/7 live chat support and a stacked knowledge base of articles, and it's one of the easiest VPNs to both set up and use every day.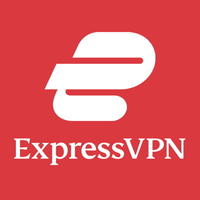 Get 3 months ExpressVPN for FREE
You can currently score yourself three months of free ExpressVPN service – that's 15 months for the price of 12. Combine that with a 30-day money-back guarantee that allows you to try it out risk-free, and you've got a great-value package with the best Russia VPN money can buy.
Similar to ExpressVPN, NordVPN doesn't have a Russian server on its roster. That means this is another one for those looking to access restricted media or travelers who need to stream content from back home. With 60+ server locations across the world, Nord offers plenty of choice and unblocks Netflix, Prime Video, BBC iPlayer, and Disney+. Thanks to its wide range of streaming services and great speeds, it's the best Netflix VPN around.
There's bags of additional security measures in place to ensure you're protected online here, the most impressive being Onion over VPN. This routes your traffic through an additional three randomly chosen Tor nodes, making for an exceedingly private connection. It's one of the reasons Nord is known as one of the most secure VPNs on the market.
Despite this, we were able to clock 700-820Mbps using the brand's custom NordLynx protocol which places the software sixth in our speed rankings.
Just like Astrill VPN, NordVPN also employs two kill switches, one which blocks internet access to your device completely, and another that closes chosen applications should your VPN connection drop. On top of that, you're protected against DNS leaks and its Android app has been certified by the ioXt Alliance, meaning its cryptography, network security, and update procedures have been exhaustively audited.
With a slick desktop UI and excellent live chat support, this is an excellent bit of kit for anyone looking to access restricted sites using a Russia VPN.
Sign up now on the NordVPN website

Russia VPN FAQs
Are VPNs legal in Russia?
VPNs are legal in Russia, though not for Putin's lack of trying. In 2017, Russia passed a law that placed significant restrictions on the use of VPNs to gain access to blacklisted sites. Not only that, but the law also required VPN services to log their users' data.
That said, there has yet to be any enforcement of this law, with commentators suggesting the Russian government is incapable of actually putting its restrictions into tangible effect. It is still perfectly legal to use an unblocked VPN service in Russia, and many providers (including those listed above) offer strict no-logs policies as well as kill switches and additional security measures.
Why do I need a Russia VPN?
A VPN is crucial if you want to browse the web securely and privately in Russia, and even more so if you want to access any of the many blacklisted websites from within the country.
Not only that, but a Russia VPN is also necessary for anyone travelling to Russia if they are looking to keep informed of their home country's media or streaming services. Even while browsing unblocked Russian media and websites, we'd recommend using a VPN for additional data protection as we would in any other country.