When shopping around for internet providers, quick and reliable connection speeds tend to be at the top of our wishlists – and it's the same with the best VPNs. That's why the Tom's Guide team tests each provider, multiple times, and includes the results in my analysis.
The VPNs I've shortlisted in this article are all seriously fast. However, it's worth noting that, unless you have access to a 1 Gbps connection, you probably won't feel much of a difference between them.
Speed is only one part of the equation, after all. I've seen plenty of super-quick VPNs that fall short in other areas, like privacy, ease of use, and overall value for money. So, keep reading to check out my top five fastest VPN picks as well as an in-depth analysis of each provider. In rush? No worries, take a look at the top three contenders:
The 3 fastest VPNs at a glance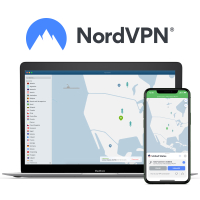 1. NordVPN – Unbeatable speeds at bargain prices NordVPN is a massively popular provider that's taken the VPN world by storm. It's the quickest provider you'll come across, which means you'll have no trouble watching Netflix in HD, gaming online, or joining video calls. NordVPN is also jam-packed with privacy-enhancing tools to secure your day-to-day browsing – it's a win/win!
All NordVPN plans are incredibly fairly priced, and you can take the service for a test drive with a 30-day money-back guarantee.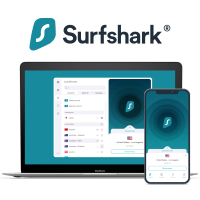 2. Surfshark – The fastest cheap VPN on the market
Surfshark easily claims a top spot in my list after recently boosting its speeds – but the accolades don't stop there. The service is incredibly beginner-friendly, has clutter-free apps for virtually all devices, and unblocks any streaming platform you point it at. Plus, with unlimited simultaneous connections, you're getting real value for money.
At less than $2.50 a month, Surfshark is one of the most affordable VPNs on the market.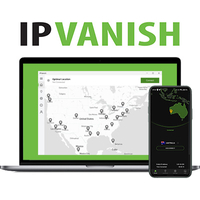 3. IPVanish – Blends awesome speed with smart features
IPVanish is a solid choice that ticks all the right boxes, thanks to super-fast WireGuard speeds, an audited no-logs policy, and a whole host of privacy features that'll secure your browsing sessions whether you're at home or on the go.
Try the provider with a 30-day money-back guarantee, or check out the 7-day free trial if you're a mobile user.
My expert-tested list of the fastest VPNs of 2023
The fastest VPN overall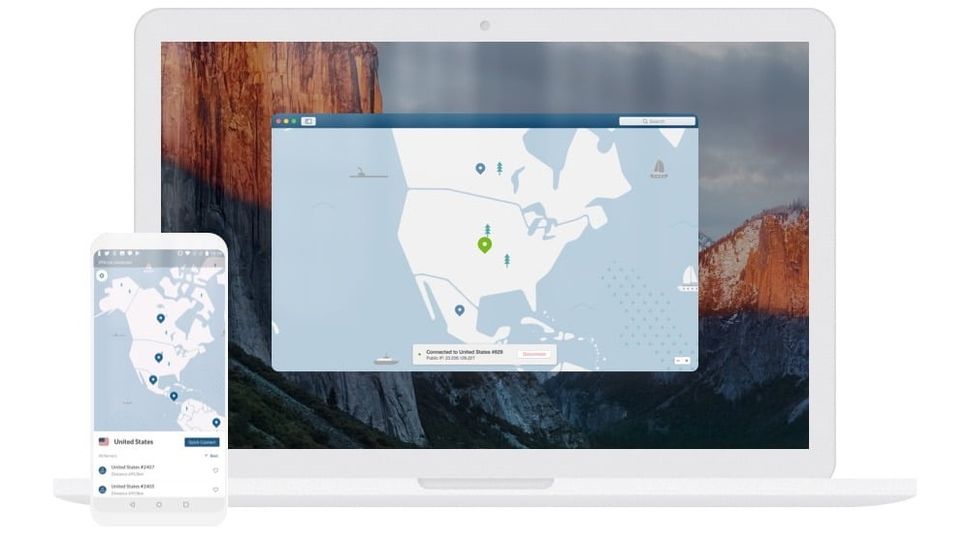 Subscribe if:
✔️ You want 24/7 access to Netflix. NordVPN has no trouble unblocking libraries from around the world – which is why it's my #1 VPN for Netflix.
✔️ You're looking for a full privacy toolkit. Every NordVPN subscription is packed full of features designed to secure your browsing.
✔️ You want a premium service without a premium price. While there are cheaper providers out there, NordVPN does a great job of balancing functionality, speed, and fair prices.
Avoid if:
❌ You need simple apps. The NordVPN interface has a fresh design, but it can feel cluttered compared to Surfshark's straightforward approach.
❌ You'll be doing a lot of torrenting. Only a handful of NordVPN servers support P2P traffic, and those that do can be pretty slow.
Bottom line: ⭐⭐⭐⭐⭐
NordVPN is a popular service that lives up to the hype with blazing-fast speeds, and a 30-day money-back guarantee gives you time to try the VPN for yourself before committing.
If you've heard of just one VPN, it'll be NordVPN. The old favorite is hugely well-known, and with marketing ploys ranging from YouTube plugs to sports team sponsorships and TV ads, NordVPN certainly isn't afraid of shouting from the rafters.
There's a good reason for it, too. After the most recent NordVPN review, it currently ranks as my second-favorite VPN (pipped to the post by the ever-impressive ExpressVPN), and constantly impresses with its connection speeds. Using my superfast 1 Gbps line, I reached speeds of over 950 Mbps when using the NordLynx protocol (active by default in just about all apps).
> Sign up to the fastest VPN I've tested
To put that in perspective, the average US home has a connection capable of around 100 Mbps and, in practice, NordVPN will be totally undetectable in terms of Internet slow-down. This, plus NordVPN's awesome stability, means that you can leave it switched on without being massively impacted.
Other than its excellent connections, you might be drawn to NordVPN because of its security-focused service. With powerful features like Onion over VPN and Double VPN, it's a hacker's nightmare, and all but guaranteed to keep your most sensitive details out of the hands of crafty cybercriminals.
One of my only issues with NordVPN is its mobile app layout – the interface is taken directly from its desktop counterpart, and while it works well on larger screens, the map-based design is a bit awkward on phone screens. It's a blip on an otherwise polished and exceedingly usable app, and rivals (like Surfshark) do it better. However, it's unlikely to put anyone off entirely, seeing as you'll only be using the app for a minute or two to select a server or adjust settings.
Overall, if you're after a combination of ease of use, excellent speeds, and a service that's also my number one Fire Stick VPN, NordVPN could well be your match made in heaven.
Swipe to scroll horizontally
NordVPN test results

| Feature | Comments | Rating |
| --- | --- | --- |
| Design | A fresh and fun interface that can feel somewhat crowded | ⭐⭐⭐⭐ |
| Ease of use | The map interface is hit-or-miss, but otherwise easy to use | ⭐⭐⭐⭐ |
| Performance | A real speed demon that tops the charts | ⭐⭐⭐⭐⭐ |
| Unblocking | Unblocks all of the most in-demand streaming platforms | ⭐⭐⭐⭐⭐ |
| Security and privacy | Packed with privacy features and robust encryption | ⭐⭐⭐⭐⭐ |
| Customer support | 24/7 customer support can troubleshoot the most technical issues | ⭐⭐⭐⭐⭐ |
| Price | Awesome prices for one of the industry's top dogs | ⭐⭐⭐⭐ |
The fastest cheap VPN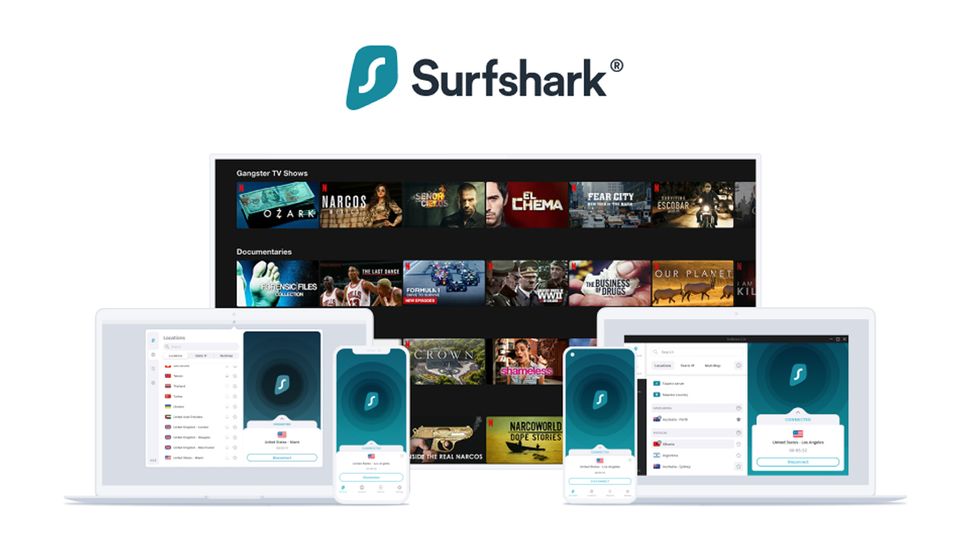 Subscribe if:
✔️ You want uncompromising speeds. Surfshark soared to a top spot in our rankings by maxing out my 1 Gbps line.
✔️ You need multi-device protection. With unlimited simultaneous connections, you can install Surfshark on just about any device in the home.
✔️ Ads have got to go. Nobody likes being pestered by popups, but the CleanWeb tool can put a stop to intrusive ads.
Avoid if:
❌ You really count on your kill switch: I was able to break the Surfshark kill switch during testing, and while it's unlikely to happen in real life, it's worth noting.
❌ You need a full antivirus package: Surfshark has useful antivirus tools, but you'll need to opt for one of the best antivirus solutions for total protection.
Bottom line: ⭐⭐⭐⭐½
Surfshark is seriously quick – there aren't many providers that can match it in terms of unblocking power and value for money. Put it to the test risk-free with a 30-day money-back guarantee.
Over the four or so years it's been on the scene, Surfshark has been making some serious waves. Starting off a something of a minnow and gradually growing into its namesake, it's now a well-rounded VPN that's private, easy to use, and – most importantly – really freakin' fast!
In my last Surfshark review, it sat at the very top of the speed charts. The VPN just missed out on the number one position this time around, but it blew me out of the water this time with peaks of up to 950 Mbps on my 1 Gbps connection – and that's incredibly hard to beat.
Surfshark is one of a handful of providers that can unblock tons of streaming services – Netflix, BBC iPlayer, and Amazon Prime included. You'll see a lot of VPNs promising the world in terms of their unblocking capabilities and ultimately falling short, but Surfshark actually delivers. Plus, it even unblocks smaller, regional services like All4 and 10Play.
In terms of usage, it's plain sailing. The apps are robust and reliable, but still super simple to use. Surfshark can automatically choose and connect to a server when you launch the app, and its kill switch ensures that your privacy is never at risk – even if the VPN connection happens to drop. The CleanWeb feature is a real stand-out, too, and gets rid of annoying ads, trackers, and malicious links that might otherwise ruin your day.
It's impossible to review Surfshark without mentioning its unlimited simultaneous connections. What's the big deal? Well, unlimited connections mean you can install the VPN on every device you own (or share the love with friends and family) with just one subscription. That's serious value for money from a provider that already offers budget-friendly plans.
Overall, Surfshark is the total package – and one you can grab for an absolute bargain. In addition to being the best cheap VPN around, Surfshark also provides stellar 24/7 support via live chat and email, so you'll have no problem troubleshooting even the most technical queries.
Swipe to scroll horizontally
Surfshark test results

| Feature | Comments | Rating |
| --- | --- | --- |
| Design | Clean and clutter-free, ideal for VPN newbies | ⭐⭐⭐⭐⭐ |
| Ease of use | Incredibly easy to navigate | ⭐⭐⭐⭐⭐ |
| Performance | One of the fastest VPN on the market | ⭐⭐⭐⭐⭐ |
| Unblocking | Unblocks virtually everything | ⭐⭐⭐⭐ |
| Security and privacy | Some kill switch issues, but otherwise impressive | ⭐⭐⭐⭐ |
| Customer support | 24/7 support is available in addition to a whole host of articles | ⭐⭐⭐⭐ |
| Price | Bargain prices that are hard to beat | ⭐⭐⭐⭐⭐ |
The best fast VPN for Linux
Subscribe if:
✔️ You're on Linux. When so many VPNs neglect Linux, it's a breath of fresh air to see that IPVanish offers a full Linux GUI.
✔️ You want proven privacy. IPVanish doesn't ask you to take its security promises on good faith – the service has undertaken a third-party audit of its no-logs policy.
✔️ You want value for money. Like Surfshark, IPVanish gives users unlimited simultaneous connections to play with.
Avoid if:
❌ You want extensive Netflix coverage. Unfortunately, IPVanish struggles to unblock the CA and AU Netflix libraries, which could limit your streaming horizons.
❌ You're looking for simplicity. The IPVanish apps are packed with features, which is awesome, but can make them feel overly complicated.
Bottom line: ⭐⭐⭐⭐½
IPVanish ticks all the right boxes, maxing out my test line with blistering WireGuard speeds and offering a 30-day money-back guarantee. However, it's a little complicated and has some streaming issues.
I was pleasantly surprised by just how quick IPVanish is – especially compared to the more premium services on the market. IPVanish holds its own with a fully stocked toolkit of features, an audited no-logs policy, and the awesome speeds you'd expect from one of the top five fastest VPNs.
Right off the bat, IPVanish hit speeds of over 950 Mbps when I tested its WireGuard connection. Your mileage may vary here, seeing as you're probably not using a super-fast 1 Gb line, but these results are a good indication that the IPVanish servers aren't overloaded. So, you'll be able to game, stream, and hop into video calls without being subject to annoying fluctuations.
Naturally, you'll want to put those speeds to good use, which is why I'm glad to see that IPVanish has a pretty widespread selection of servers. Take your pick of 75 locations to bypass geo-blocks, restrictions, and even government-imposed censorship. Plus, IPVanush supports P2P traffic on all of its servers.
I did run into trouble when trying to access international Netflix libraries, however. I could browse US and UK content easily enough, but IPVanish just couldn't get into the Australian and Canadian libraries, which is a little disappointing, and might mean that some region-locked shows are beyond your reach. The VPN did fare better with Amazon Prime, and regional UK and Australian services. Ultimately, there are better options available if you want access to more content more reliably – like Surfshark and NordVPN.
IPVanish does get top marks for value, however, by offering unlimited simultaneous connections. One subscription is all you need to cover a whole household, and there are apps for just about every device, too. Personally, I found the IPVanish apps to be pretty decent, but the sheer amount of settings and customizability could be off-putting if you want a plug-and-play option.
Although IPVanish isn't challenging for the top spot, it's still a top contender overall, and comes with some seriously useful tools to keep your day-to-day browsing secure. If you fancy putting it to the test in your own time, without parting with a penny, there's even a 7-day free trial for mobile users.
Swipe to scroll horizontally
IPVanish test results

| Feature | Comments | Rating |
| --- | --- | --- |
| Design | Unique and retro, but can feel complicated | ⭐⭐⭐ |
| Ease of use | Tons of settings may be difficult for newbies to navigate | ⭐⭐⭐ |
| Performance | Super fast and reliable - even with OpenVPN | ⭐⭐⭐⭐ |
| Unblocking | Unblocks big names, but struggles with some regions | ⭐⭐⭐⭐ |
| Security and privacy | A fully-audited service | ⭐⭐⭐⭐⭐ |
| Customer support | Support articles could be improved, but live chat is handy | ⭐⭐⭐ |
| Price | Renewing your plan can be pricey | ⭐⭐⭐ |
The best of the rest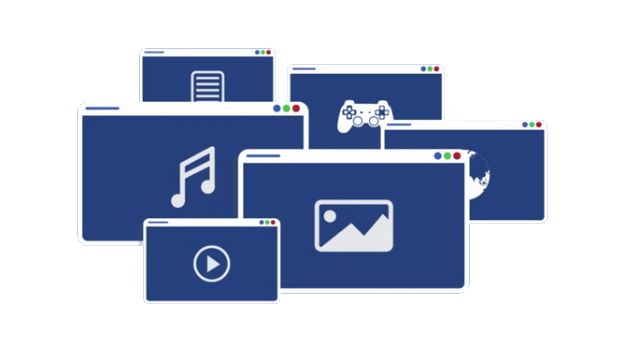 Subscribe if:
✔️ You have a lot of hardware. Unlimited simultaneous connections make it easy to secure every gadget in the home.
✔️ Ads and tracks have to go. Windscribe has one of the best blocking tools in the business.
✔️ You want a free service that works. Check out the free Windscribe plan for access to a very generous 11 countries.
Avoid if:
❌ You need a security guarantee. Unfortunately, Windscribe hasn't undertaken a third-party audit yet.
❌ You want to try before you buy. Windscribe's money-back guarantee is only valid if you haven't used more than 10 Gb of traffic – and within 3 days.
Bottom line: ⭐⭐⭐⭐
Windscribe has more to offer than other free providers. Better premium options exist, however, and VPN newbies might want to opt for something more straightforward.
If you're looking for something a little different, and want a free VPN that won't skimp when it comes to speed, then Windscribe is your best bet. It's a fantastic service, with open-source apps, that you can try without forking over any cash – or for a very reasonable price.
Either way, you won't be disappointed by its performance. I put Windscribe to the test and saw that it maxed out my testing line, like the other top contenders, so you'll be able to stream and game without battling extra slowdown.
Speaking of streaming, Windscribe can unblock most popular platforms – Netflix, BBC iPlayer, and Amazon Prime included. The only hiccup I ran into was when I tried unblocking content from Netflix's Japan library.
You might've noticed that Windscribe's server network isn't as vast as other premium picks, but don't be deterred. Servers in 66 countries is still more than enough to bypass the majority of geo-blocks. Plus, they're all RAM-based. Why does this matter? Essentially, it means that none of your identifiable information will be stored on the server for a prolonged period of time, reducing the risk of leaks.
A Windscribe subscription will also bag you access to some incredibly intuitive tools. I like the DNS-based ROBERT functionality, which helps make the web a nicer, safer place to be by removing ads, malware, and trackers. Split tunneling comes in handy if you're into torrenting, too.
Windscribe is a solid service and a very welcome addition to the top 5 – and proves that a service doesn't have to be a top dog to impress. The VPN is super-quick, has great apps for all platforms, and its free version is a great appetizer.
Swipe to scroll horizontally
Windscribe test results

| Feature | Comments | Rating |
| --- | --- | --- |
| Design | Slightly cramped UI | ⭐⭐⭐⭐ |
| Ease of use | No problem for newbies, but other VPNs are even more intuitive | ⭐⭐⭐ |
| Performance | A new top contender | ⭐⭐⭐⭐ |
| Unblocking | Unblocks everything (aside from Netflix Japan) | ⭐⭐⭐⭐ |
| Security and privacy | Lacks an audit, but otherwise strong | ⭐⭐⭐⭐ |
| Customer support | Lack of live chat is disappointing, but support articles are available | ⭐⭐⭐ |
| Price | The free plan is well worth trying, although premium prices are expensive | ⭐⭐⭐ |
---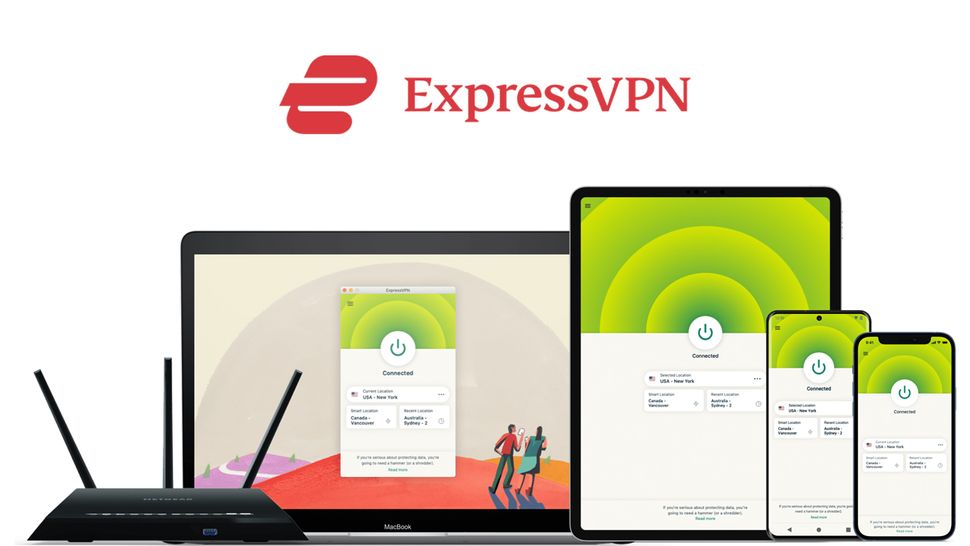 Subscribe if:
✔️ You want to stream global content. Check out international shows with access to Netflix, BBC iPlayer, and Prime Video.
✔️ Privacy is paramount. With numerous third-party audits and robust encryption, ExpressVPN ensures everything you do online is secure.
✔️ You're looking for serious quality. ExpressVPN consistently tops the top VPN rankings thanks to its awesome array of features and easy-to-use apps.
Avoid if:
❌ You're after a bargain. This premium VPN comes with a price tag to match. NordVPN and Surfshark are more affordable.
❌ You want more software. Unlike NordVPN, ExpressVPN hasn't expanded its services beyond a VPN.
Bottom line: ⭐⭐⭐⭐
Although ExpressVPN doesn't top the speed charts, it's still an outstanding service that'll unblock virtually anything you can imagine. Plus, all ExpressVPN apps are fresh and well-designed.
I'm a big fan of ExpressVPN, and the VPN sits in the number one spot in the full VPN rundown. However, in my last round of speed tests, it wasn't the quickest provider of the lot.
That's not to say it's sluggish, though – topping out at 750 Mbps when using a 1 Gbps line and the Lightway protocol, it's more than fast enough for any task (including resource-heavy activities like gaming, torrenting, and streaming). If you're using a regular connection, you won't even notice that you have ExpressVPN switched on in the background.
Beyond speeds, ExpressVPN knocks it out of the park. It's simple to install, unblocks more streaming sites and Netflix locations than any other service I've tested, has rock-solid privacy credentials, and has put itself through countless audits to prove its commitment to privacy. It's exactly the kind of transparency I like to see from the industry's leading names.
Extra features like split tunneling, a top-notch kill switch, a built-in speed test, and DNS and WebRTC leak detectors make it a very powerful package. It also shouldn't go unsaid that the ExpressVPN apps look fantastic. Whether you're new to the world of VPNs or a tech veteran, you'll have no trouble tweaking settings and connecting to servers. ExpressVPN is the best Mac VPN you'll find, too, seeing as it doesn't treat macOS systems like an afterthought.
If anything ends up not working as it should – or if you've got any questions about how to use a particular feature – ExpressVPN's support is also unrivaled. The live chat operators have never let me down, offering knowledgeable and quick responses. The VPN also boasts the best library of setup and troubleshooting articles in the industry.
So, while it's not the quickest VPN you can get your hands on, ExpressVPN is still a big dog that's well worth checking out – especially if you want a more balanced offering of security and speed.
Swipe to scroll horizontally
ExpressVPN test results

| Feature | Comments | Rating |
| --- | --- | --- |
| Design | Stylish without being obnoxious, and easy to navigate | ⭐⭐⭐⭐⭐ |
| Ease of use | VPN beginners can jump right in | ⭐⭐⭐⭐⭐ |
| Performance | Reliable and quick, ideal for streaming | ⭐⭐⭐⭐ |
| Unblocking | Works with in-demand services and regional sites | ⭐⭐⭐⭐⭐ |
| Security and privacy | Tough encryption keeps cybercriminals at bay | ⭐⭐⭐⭐⭐ |
| Customer support | Get expert help 24/7 | ⭐⭐⭐⭐⭐ |
| Price | Undeniably pricey, especially compared to other big names | ⭐⭐⭐ |
Recent updates: October 2023
The latest page refresh was a big one, and I've adjusted the rankings based on the results of my most recent series of tests. NordVPN jumped to the top of the ladder thanks to its unbeatable blend of top-notch WireGuard speeds and robust privacy features. Some new names made it onto the list, too: IPVanish settled in the middle of the pack with Windscribe one step behind, and ExpressVPN rounds out the top five.
Toms Guide's VPN speed rankings
Want to know the raw speeds of my VPN picks? I've got you covered. All of the VPNs I review go through comprehensive speed testing, and you'll find the results in the table below.
It's worth noting that, when shortlisting VPNs for this guide, connection speeds are only one piece of the puzzle. I considered a whole range of factors, including unblocking power, privacy features, and price. That's why you might notice some discrepancies between the table rankings and this guide's top 5.
Swipe to scroll horizontally
| Header Cell - Column 0 | WireGuard or proprietary | OpenVPN |
| --- | --- | --- |
| 1. NordVPN | over 950 Mbps (maxed out my testing) | 140 Mbps |
| 2. Surfshark | over 950 Mbps (maxed out my testing) | 130 Mbps |
| 3. IPVanish | over 950 Mbps (maxed out my testing) | 225 Mbps |
| 4. Windscribe | over 950 Mbps (maxed out my testing) | 330 Mbps |
| 5. Hide.me | over 950 Mbps (maxed out my testing) | 260 Mbps |
| 6. Norton VPN | over 950 Mbps (maxed out my testing) | 240 Mbps |
| 7. Mullvad | 900 Mbps | 530 Mbps |
| 8. PrivadoVPN | 880 Mbps | 130 Mbps |
| 9. Atlas VPN | 860 Mbps | N/A |
| 10. ExpressVPN | 750 Mbps | 230 Mbps |
| 11. FastestVPN | 730 Mbps | 170 Mbps |
| 12. PureVPN | 650 Mbps | 140 Mbps |
| 13. CyberGhost | 630 Mbps | 360 Mbps |
| 14. Private VPN | 610 Mbps | 110 Mbps |
| 15. Hotspot Shield | 570 Mbps | N/A |
| 16. TunnelBear | 500 Mbps | 310 Mbps |
| 17. Proton VPN | 460 Mbps | 350 Mbps |
| 18. Private Internet Access | 360 Mbps | 310 Mbps |
| 19. Mozilla VPN | 360 Mbps | N/A |
| 20. Google One | 345 Mbps | N/A |
| 21. VyprVPN | 325 Mbps | 105 Mbps |
| 22. Astrill VPN | 390 Mbps (inconsistent testing results) | N/A |
How we test VPN services
Tom's Guide take VPN testing seriously – and it takes a long time to put every provider under the microscope. The team repeats these tests every six months, and speeds play a pivotal role in my evaluations.
To keep things fair, I use the same Windows setup and a 1 Gbps Ethernet-based connection across the board. I'll start by testing my normal connection speed with the VPN turned off, then repeat the process with the VPN turned on. This test is repeated at least five times, with the help of (at minimum) three speed testing sites, and I'll use the median average as my result.
If a VPN is using OpenVPN as its default protocol, I'll run more tests using WireGuard or the service's proprietary equivalent (like NordVPN's NordLynx.)
Finally, all of my testing is done in the morning. This helps maintain an even playing field, and to combat location-based fluctuations in connection speeds, I'll also run tests in the US and the UK to give you the fairest representation of what to expect.
Fastest VPN FAQs
What is the best fast VPN?
NordVPN is the fastest VPN today in terms of outright speed. Its WireGuard speeds are ridiculously fast, and you're able to put them to good use thanks to its unblocking capabilities. Say goodbye to those irritating buffering circles for good.
Why do I need a fast VPN?
While a VPN is a security tool first and foremost, usability shouldn't fall by the wayside. After all, what good is a VPN if it slows your device to a crawl?
Picking a fast VPN means you can realistically use the service 24/7 without experiencing any of the downsides commonly associated with VPN usage – poor streaming abilities, grim connection speeds, and system slowdown.
Speedy VPNs also make it easier to transition from never having used one before, too. If you've had a bad experience with a crummy provider recently (or years ago), the services on this list are bound to reinvigorate your trust in VPNs.
In essence, if you can get a fast VPN that safeguards your digital privacy and delivers excellent connection speeds, why settle for anything else?
What makes a great fast VPN?
I prioritize speed in this guide, as you might expect, but all of the services in my top five will also deliver awesome privacy and security features, so you're not sacrificing usability for a lightning-fast connection.
If you're interested in what's under the hood, you'll notice that all the fastest VPN services use protocols other than OpenVPN – whether it's WireGuard or an in-house protocol like NordVPN's NordLynx.
Why? Well, WireGuard is more lightweight than OpenVPN, comprised of a measly 5,000 lines of code, which speeds up connection times and even reduces CPU usage. OpenVPN might still be a better pick if you're a privacy-first person, however, seeing as WireGuard lacks obfuscation capability.
Aside from that, if you're looking for the fastest VPN around, you're probably interested in maximizing your gaming or streaming experience. Whether you want to put a stop to lag or enjoy shows in HD (or even 4K), the best fast VPNs give you the means to do so. I've shortlisted services with awesome unblocking capabilities and plenty of international servers, so you can hop from continent to continent to team up with friends in online competition and check out shows from overseas, without hassle.
Why are some VPNs so slow?
Using a VPN creates extra steps between your device and the sites you're visiting. That includes encryption, redirection to VPN servers, and sending you to the site you were initially heading to.
A fast VPN negates much of the slow-down by using modern servers and having massive bandwidth to share between its users. In many cases, you'll now be limited by your own internet connection rather than your VPN provider.
While it's true that some VPNs still suffer from low connection speeds and struggle for bandwidth at peak times, top VPN providers like NordVPN and Surfshark have heavily invested in their infrastructure, meaning they can be relied upon to deliver superfast speeds at any time of the day.
Is a fast VPN safe?
Well, if you choose any of my top picks, the answer's a big yes! It's natural to worry about this, though, as you'll surely need to sacrifice something to get great speeds, right?
In truth, most VPNs run on a very similar architecture, utilize the same AES-256 encryption, and use protocols such as WireGuard, OpenVPN, or IKEv2. The combination of encryption and top-tier privacy tools means that the VPNs in my list are more than capable of keeping you safe. They'll ensure your personal details don't fall into the hands of hackers, prevent leaks, and even allow you to bypass censorship or blocks.
The biggest difference between them is their sever numbers, capacity, and maintenance, all of which contribute to how fast any individual connection will be.
So, if a VPN is included in my shortlist, I'm happy to recommend it as a safe option.
Disclaimer
We test and review VPN services in the context of legal recreational uses. For example: 1. Accessing a service from another country (subject to the terms and conditions of that service). 2. Protecting your online security and strengthening your online privacy when abroad. We do not support or condone the illegal or malicious use of VPN services. Consuming pirated content that is paid-for is neither endorsed nor approved by Future Publishing.