While long-term contracts with the best VPNs almost always offer the best value, there's a lot to be said about short-term cheap monthly VPN plans. You might be new to VPNs, or perhaps you can't afford to stump up $100 in one go. You could quite simply be incredibly commitment-averse – and we don't blame you.
With a number of options starting at less than $10 a month, monthly VPN plans are a great way to test out a new provider without spending a lot upfront. You might only need a VPN for a month or two if you're heading to a country like the UAE that restricts the internet.
Whatever your reasons, here we've pulled together the top five VPN deals that offer great value on short-term plans. We test hands-on all the providers we've included, and are happy to recommend them. All you need to do is pick the one that's right for you!
The best cheap monthly VPN plans today
(opens in new tab)
In our Hide.me review we were seriously impressed by the Malaysia-based VPN's performance, and for those that like to tinker with their software, it's an absolute goldmine.
With more customization options than just about any other VPN on the market, it's clearly geared toward an audience that knows what it's doing. However, although the apps take some getting used to, it's still a fine choice if you want to simply plug and play. Don't think that you'll have to set anything up from scratch to get a good experience.
In terms of connection speeds, Hide.me is up there with the very fastest. Peaking at 880Mbps, it outstrips most other VPNs. it's also great for streaming, unblocking Netflix, Disney+, BBC iPlayer, and more in our rigorous testing.
So, if you're in the market for a fast, effective cheap monthly VPN, Hide.me is your best bet.
(opens in new tab)
Ivacy is one of the most recent VPN services to rank on our guide, and offers both good privacy protection and malware detection. Your online activity won't be tracked because of the secure VPN, but also viruses and other online threats won't have an easy time infecting your device.
This VPN client has the important security features you need, like an automatic kill switch and split tunneling. Ivacy is also decently fast. Our in-house tests showed top speeds of around 630Mbps, so you shouldn't have to worry about slowdown while connected – although there are plenty of providers that offer higher peak speeds.
Ivacy hasn't undergone any third-party audits of its services, which is becoming the norm for most high-end VPN providers, but in our Ivacy review we saw decent results in how secure it is. Plus it doesn't keep any records of your personal information, so there isn't a way to trace online activity back to you at all.
One impressive feature of Ivacy VPN is the number of TV streaming services it unblocks. This includes Netflix in just about every country, BBC iPlayer, Amazon, Disney+, and Hulu.
While there are a fair few providers we'd choose over Ivacy, its one-month plan is excellent value, and if you like the service it's an incredibly cheap VPN if you don't mind signing up for a long time – the five-year plan is around $1 a month.
Sign up on the Ivacy VPN website (opens in new tab)
(opens in new tab)
Bitdefender is a market leader when it comes to antivirus software, but it has also had Bitdefender Premium VPN hanging around for a while – and for the right person, it's not a bad option.
Built around Hotspot Shield's Catapult Hydra protocol, Bitdefender VPN offers decent speeds, similar to what Hotspot Shield can make. However, that reliance on Hotspot Shield does mean Bitdefender suffers some of Hotspot Shield's limitations – although it does operate separately and follows its own logging policy.
It's on this list, though, thanks to the fact that it's super cheap no matter what length contract you go for. One month comes in at just $6.99, but commit for a year and that drops to just $2.49.
No, it's not the most fully featured service, but if you're not looking for a VPN to streaming extra Netflix content and just want the extra online privacy they can provide, Bitdefender's a decent choice.
Sign up now on the Bitdefender website (opens in new tab)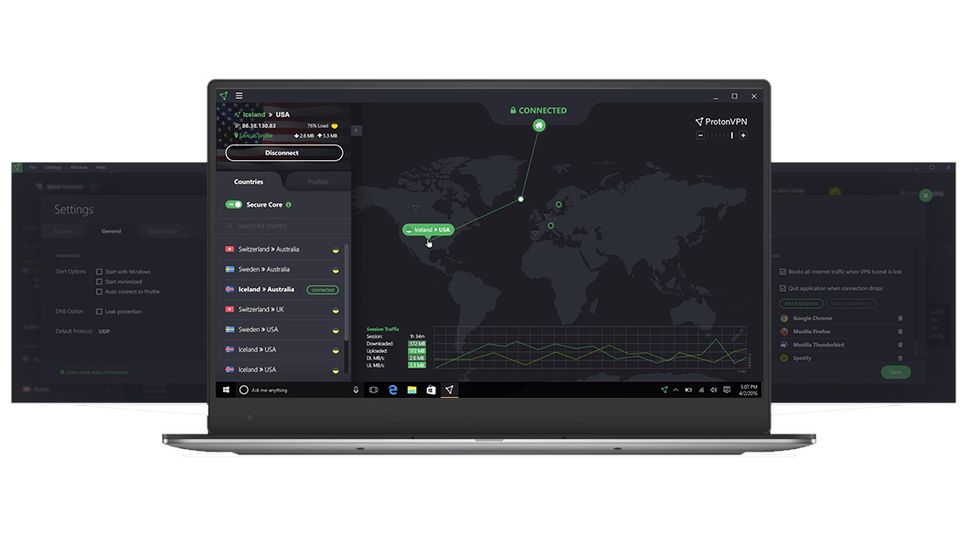 (opens in new tab)
Of the providers on this list, we rank Proton VPN the highest in terms of features and performance alone. It has top-notch security, is very good at keeping your online identity private, and works well no matter which device you're logging in on, and is even great for streaming. The same features and ease of use will be there on both the mobile app and the desktop version.
One perk of Proton VPN is that you're not limited to a specific amount of time or data use each month. All users of all plans have unlimited bandwidth – even Proton VPN Free. And, on paid plans, you can connect up to 10 different devices at one time, so everything and everyone in your home can be protected.
Proton is a little slower than average for a VPN with a top speed of 510Mbps. That's 370Mbps slower than our top pick, Hide.me, but even at these speeds, you can get a lot done – and your base connection is almost certainly slower than what Proton can achieve in ideal circumstances anyway.
If you'd like to tap into your TV streaming account and watch your favorite flicks while traveling, Proton will unblock most of them. This includes Netflix, Amazon, and Disney+. You can also watch iPlayer.
Sign up on the Proton VPN website (opens in new tab)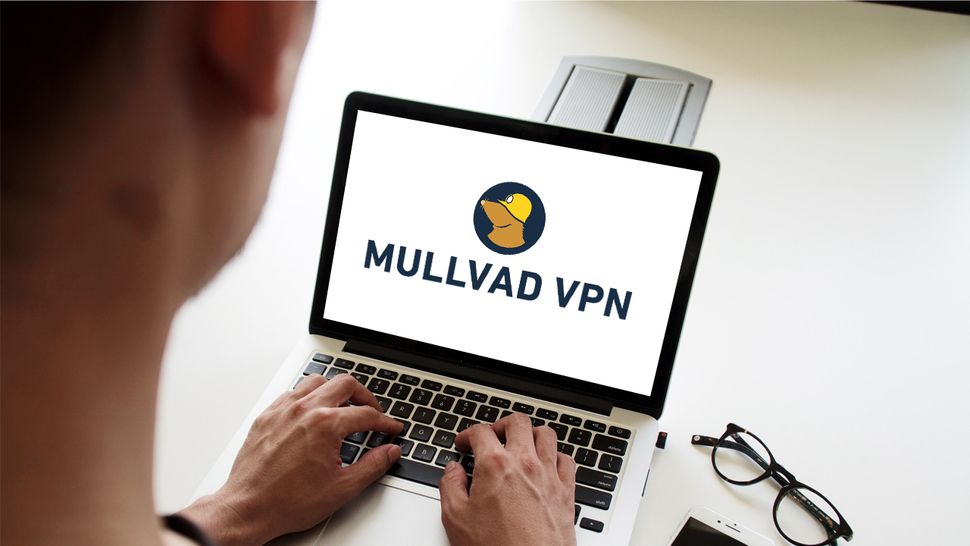 (opens in new tab)
Mullvad is the cheapest VPN in our guide. Its monthly VPN price is €5/mo ($4.91/mo). And if you decide to go with a 1-year plan, it's still the same monthly price. Even Mullvad's decade plan works out to €5/mo. It's a killer deal no matter how long you use it.
This VPN is very serious about privacy. It doesn't log anything you do online, doesn't keep your personal information, and even accepts cash payments through the mail to ensure your financial information can't be leaked. Our tests proved Mullvad's overall security while connected to the VPN.
Mullvad is one of the fastest VPNs out there. It tops out with impressive speeds of 770Mbps. This is just a smidgen slower than Hide.me, but also is much quicker than the average VPN.
The biggest drawback of Mullvad is that it's no good as a streaming VPN. This means if you travel you'll need to make sure your favorite shows are set to record so you don't miss them – and you won't be able to tap into global content from the comfort of your home.
Sign up now on the Mullvad VPN website (opens in new tab)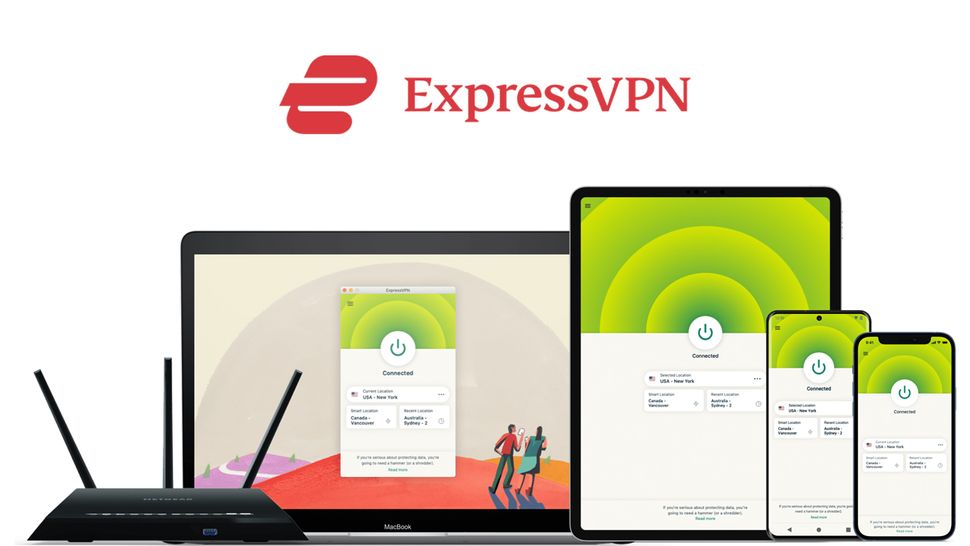 (opens in new tab)
If we're honest, it's unusual for ExpressVPN not to top one of our guides, and when you read our ExpressVPN review you'll know why. However, when it comes to cheap monthly VPN plans it's simply not a class-leader. However, we had to fit it in somewhere, because firstly it's still competitively priced, and secondly it's hands-down the best on the market today.
At $12.95 it's just slightly cheaper than other premium rivals such as CyberGhost and Surfshark (both of which incidentally go from very expensive to very cheap as you commit for longer). However, absolutely on merit, ExpressVPN is still worth considering even if you only want to pay month-by-month.
You'll get over 3,000 servers worldwide, almost all of which deliver searing speeds, and you'll also get unrivalled streaming power, P2P support on every server and proven, audited security features. You really do get what you pay for.
Express is also super simple to use, but provides a ton of configuration for even the most seasoned VPN user. So, if you can afford the price (or are willing to commit after testing) and want the very best, we recommend it over all others.
Sign up now on the ExpressVPN website (opens in new tab)

Cheap monthly VPN FAQ
What makes a great cheap monthly VPN?
Well, it's got to be cheap when paid monthly – obviously. But, apart from that, you shouldn't have to sacrifice streaming power or online privacy, and the best cheap monthly VPN services can certainly deliver.
Currently, the best cheap monthly VPN is Hide.me (opens in new tab). Its current offer is seriously attractive on one-month plans, plus it's one of the top VPNs around. We've also included our #1-rated VPN ExpressVPN (opens in new tab) here – while it's not the cheapest month-to-month, it's not the most expensive either, and it's quite simply the best service on the market.
Why are monthly VPNs so expensive?
Like almost any other industry, VPN providers want to keep hold of their customers for as long as possible, out of reach from their competitors.
Therefore, long-term plans are made incredibly appealing, and short-term plans are expensive. It could also be argued that having an expensive short plan makes a cheaper long-term plan look more appealing – but that's a different story...
The long and short of it is that cheap monthly VPN plans are hard to find, but some providers like Hide.me (opens in new tab) deliver genuinely good-value plans that you don't have to commit to for years to get.
Should I test with a free version first?
If your chosen VPN provides a free option, of course, download it and install the software to get a feel for it.
However, be aware that you'll be getting a restricted version, possibly with bandwidth or data limits, or you might be blocked from streaming sites.
If you want to test those elements of a VPN, you'll want to sign up for a month to get used to the service. If you don't like it, most providers offer at least a 30-day money-back guarantee, and if you do like it, you can then sign up for longer and save a whole load of money.