Using a China VPN is essential for both residents and visitors to the country. Whether you want to access the web like you would in your home country or would just simply prefer to browse without any government surveillance, the best VPN for China is the perfect tool.
We could probably fill up this article by listing sites that are blocked by China's Great Firewall – Google, Facebook, YouTube, Twitter, Netflix, Instagram, Wikipedia, WhatsApp, and Slack to name a few. Instead, though, we're going to show you the most reliable China VPNs that can access them on Chinese soil, whether you're a resident, a holiday-maker, or just there for a business trip.
What makes the best China VPN?
No matter what, your VPN for China should be able to get you access to the basics – social media, messaging platforms, your emails, and Google. If you're there for longer, you'll also need good speeds, reliability, and streaming site access – if you're using your VPN day in, day out, you'll want it to function just like your regular internet connection would. Quality 24/7 support is also a must-have, in case your connection does fail.
China is aware of the power of VPNs, however, and works tirelessly to detect and block their connections. As such, no VPN can guarantee that its service will work 100% of the time. However, for the best chance of success, you should choose a service that has a strong track record of being reliable in China – and a money-back guarantee is always good reassurance.
In our ExpressVPN review, the provider ticked all these boxes, which is why it tops our list as the best China VPN. Also, it's not only a great VPN for China, but it's a fantastic all-round package that will keep you protected wherever you are. However, below are more options that all perform well in China and will get you access to the sites you need.
NB: We highly recommend signing up to and installing VPN before you step on the plane to China. Once you're there, you may find your provider's website is blocked and that the app has disappeared from your app store.

Our top five China VPN picks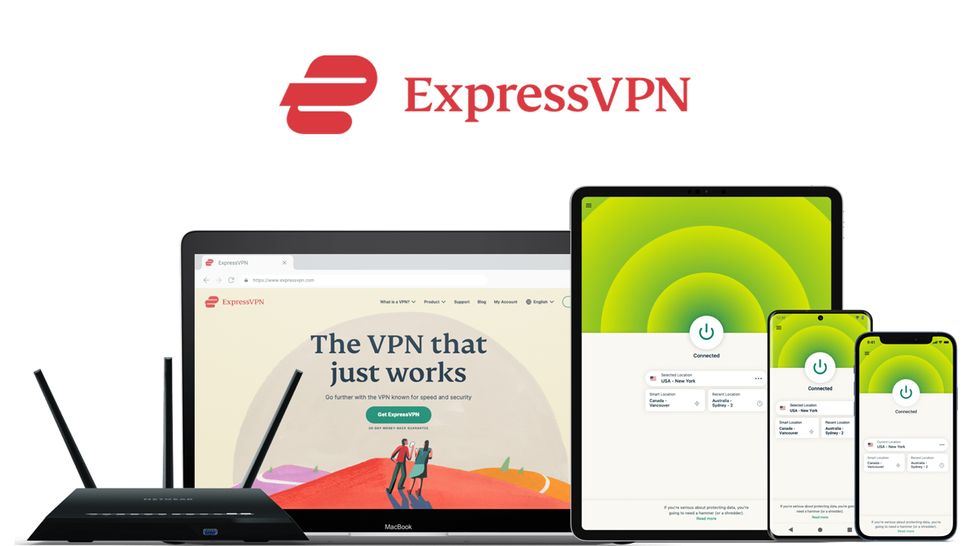 ExpressVPN is the best China VPN on the market – and it doesn't make any sacrifices in usability to achieve that status. While it works perfectly in Beijing and Shenzhen, it'll also keep you covered in London, Seoul or rural Mississippi.
Security is excellent, with AES-256 encryption and a selection of protocols, plus a kill switch, Perfect Forward Secrecy and split tunnelling – which will let you route certain apps through the VPN while leaving others untouched.
Connection speeds are rapid and reliable, and with servers in India, Hong Kong, Mongolia, South Korea and Laos, wherever you are in China there's a server nearby (relatively speaking). That also means you'll have a good selection to choose from in the very unlikely event that the server you're using fails.
The fact that no servers are run by ExpressVPN in mainland China means the service isn't subject to the data-handling laws domestic companies are, and as such it can also guarantee that it stores no information that can identify you – excellent if you want to be sure your activity is kept totally private.
There's a reason why ExpressVPN is trusted by so many people as the best China VPN, and that's because it just simply works. There's not a service available today that combines such stringent security measures with slick apps and excellent speeds – let alone one that does all that behind the Great Firewall.
If it doesn't work how you want it to, you'll be covered by a 30-day money-back guarantee for peace of mind. However, we're convinced there's not a better service out there.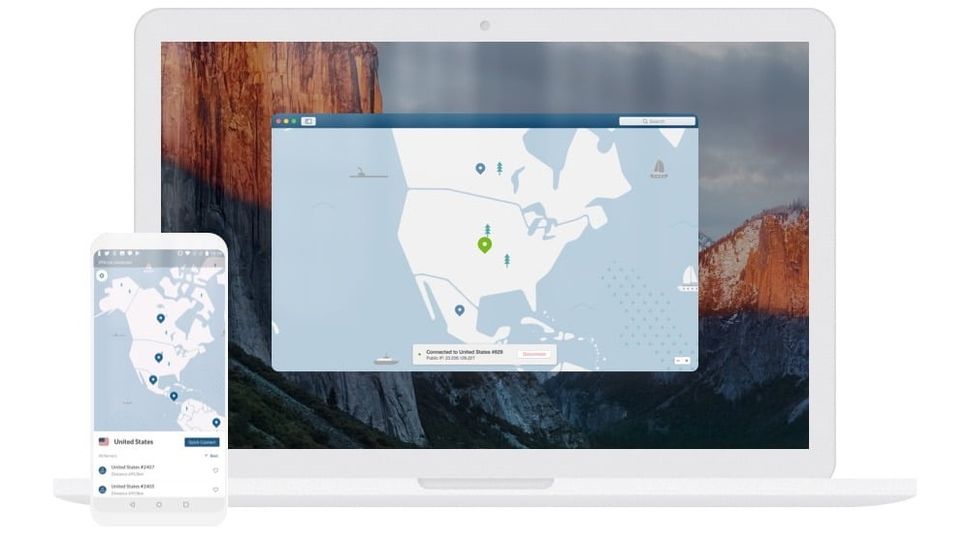 NordVPN is one of the most secure China VPNs available thanks to its excellent encryption and obfuscated servers, which ensure your VPN use isn't detected by the Great Firewall.
We raved about plenty of features in our NordVPN review, with the service boasting powerful DNS leak protection, two kill switches, and incredible connection speeds via the secure NordLynx protocol. However, it's worth noting that split tunnelling is only available through browser extensions – otherwise it's all or nothing.
You'll be able to watch the full gamut of streaming media, and the vast number of servers will ensure you'll be able to connect to one that's fairly close to wherever you are in China.
While Nord offers a great selection of mobile apps, they can be a little awkward to use – they retain the map-based server picking tool from the desktop versions, and while there's a regular list available, we'd like to see this immediately. However, this is a small complaint as in practice you'll connect and forget.
If you're after a VPN for China with tons of additional features for a reasonable price, NordVPN is worth considering – and as we'd expect, there's a 30-day guarantee in case you're not a fan.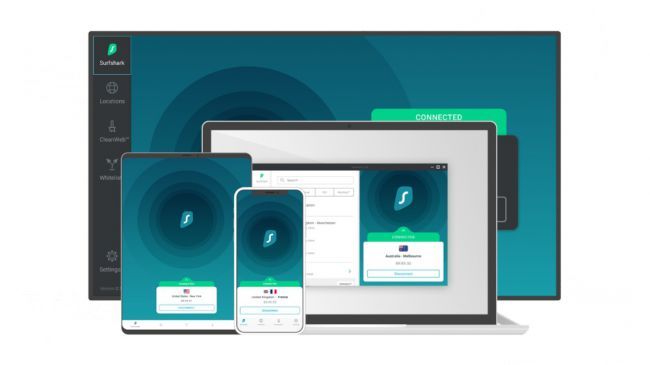 British Virgin Islands-based Surfshark is a newcomer making serious waves, and its reputation as a great China VPN is only improving. With charmingly simple interfaces, its desktop clients and mobile apps ranked highly in our Surfshark review, are incredibly easy to use and deliver excellent performance.
That doesn't mean that it lacks power, though. While not quite as configurable as ExpressVPN, Surfshark offers great security through strong encryption, a number of different protocols, a useful kill switch and split tunnelling. There's also double-hop, and the NoBorders feature is what allows the VPN to work flawlessly within China.
Surfshark offers great connection speeds too, and with its unlimited simultaneous connections policy you can cover absolutely every device you own – whether you've taken a dozen phones on holiday to China or you want to cover every device in your household behind the Great Firewall. Plenty for your money, then.
And that's biggest draw of Surfshark – not only does it offer top-tier security and performance, but it does so at a fraction of the price of other good VPNs. Yes, you'll have to pay the full amount in one go if you want to get the unbeatable two-year deal, but even then it offers excellent value for money.
If you're looking for a smooth, swift China VPN you can rely but won't break the bank, Surfshark is a seriously tempting proposition.
Sign up now on the Surfshark website.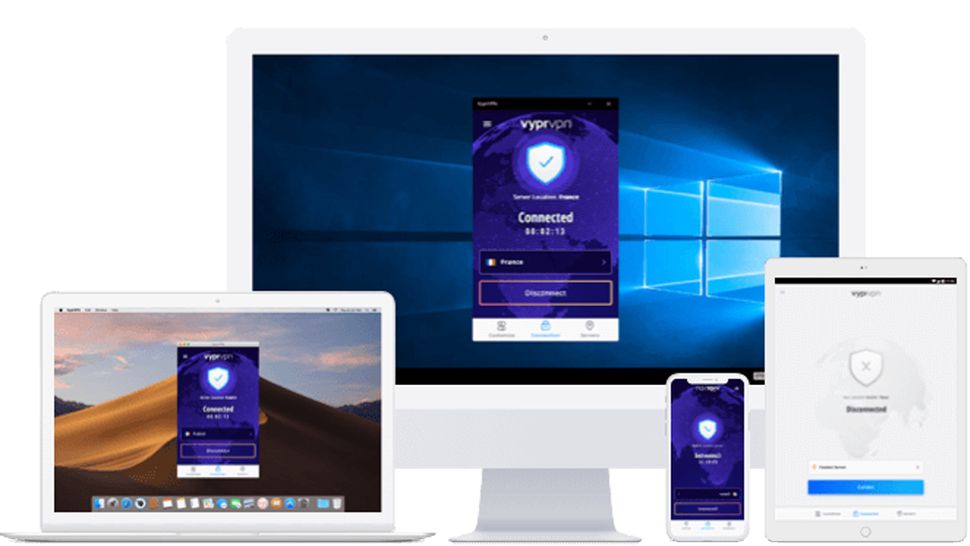 While not quite as well known as our previous three entries, VyprVPN is a great China VPN option, especially for those who prioritise the security of their data. As one of the few verified zero-logging VPNs on the market, you can be sure that absolutely no one will be able to snoop on your activity – something we loved in our VyprVPN review.
Vypr's ace up its sleeve is the obfuscated Chameleon protocol, which is designed to evade VPN-detecting technology (which China uses), to allow you to surf the web just like usual.
However, all that security doesn't get in the way of everyday performance, and while there isn't the selection of servers available here compared to the big hitters, the ones we tested performed admirably. There are also a good number of servers near China, so you should get decent performance – plus Vypr works well as a Netflix VPN in China and elsewhere.
While VyprVPN keeps up with the best China VPNs in terms of security and performance, one downside is the slightly clunky Windows client. Where other VPN services sport clean, modern interfaces that rarely have issues, in our testing we experienced occasional problems on our Windows test machine.
However, if you stick to the recommended settings you're unlikely to encounter any problems, and what issues we did have were fairly easily remedied.
For those looking for a verified zero-logging China VPN that performs well for a good price, VyprVPN is certainly worth a look.
Sign up now on the VyprVPN website.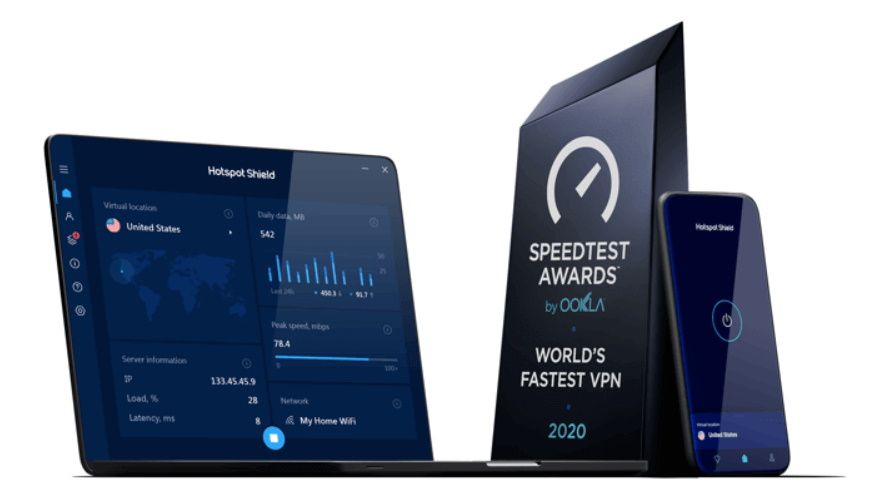 Not only a great-performing VPN in countries without internet restrictions, our Hotspot Shield review found the provider to be a reliable and quick China VPN. Boasting plenty of features, excellent speeds and the ability to unblock most streaming services, it's one worth considering.
Hotspot Shield's main selling point is its capability to deliver extremely fast connections. Also featuring on our best US VPN list, its servers can provide up to double the speed of the competition – and the fact Hotspot Shield has servers in China should ensure it delivers excellent speeds there, too.
If all you're after is sheer speed, Hotspot Shield could be the right China VPN for you. However, in terms of usability it lags behind the rest, with limited device support – only Windows, macOS, iOS, Android and Linux. While that's probably OK for most, you won't be able to install it on your smart TV or games console.
If you can't afford to set up a plan, you can get a very limited version of this China VPN free, and if you're not sure, Hotspot Shield also offers a class-leading 45-day money-back guarantee – 50% longer than the rest on this list. If you don't enjoy the service or don't need it for any longer, you know what to do.
While it has its drawbacks, Hotspot Shield is a quality China VPN, and is well worth your time.
Sign up now on the Hotspot Shield website.

Best China VPN FAQ
Do China VPNs still work?
The short answer is yes.
The slightly longer answer is usually. Most locations will work most of the time, but there are some which the Chinese government detect and block. While one location connection might not work, or may not allow you Netflix access specifically, another location may do.
This is a case of trial and error unless you're using a service like ExpressVPN where the experienced, up-to-date 24/7 customer support staff should be able to point you to the right server for your need immediately.
Can I get a free China VPN?
There are free VPN services on the market – like Hotspot Shield – but while they are great for infrequent, casual use, all of them have some restrictions.
Nearly all have a daily or monthly data limit, which will cut your connection when you've run out. Some throttle speeds, while others inject adverts and perhaps even sell you data – contradicting the main reason why people get VPNs in the first place.
If you're going to be relying on your VPN for more than a few minutes a day, we'd strongly recommend you go for a paid version. When you can get unlimited service from a provider like Surfshark for less than $2.50 a month, there's little reason to hold yourself back with a free version.
Are VPNs legal in China?
China has banned VPNs, having already removed all VPN apps from China's Apple Store – yet it still needs them. For businesses to share information securely outside of China, VPNs are commonly used, and since China doesn't want to stunt international business and growth, making VPNs entirely illegal wouldn't make sense.
Instead, the country has said telecom and internet companies must get government approval before using VPNs for cross-border approval.
A private VPN user was fined 1,000 yuan ($145) in January 2019. While this certainly sets an example, it can't realistically work nationwide, so use a China VPN at your own discretion as there's a minimal but real risk involved.
What popular sites are banned in China?
If you're not from China, there are more than a few sites that you probably use daily that are blocked.
The list of banned sites is incredibly long, and includes: Google, YouTube, Twitter, Reddit, Facebook, Instagram, Gmail, Twitch, BBC, NY Times, Dropbox, Slack, Etsy, and Steam. Plus, just about any adult site you can think of is blocked, too.