China is infamous for its incredibly strict internet censorship. Blocking a huge amount of the world's internet content with its Great Firewall, anyone heading to or living in the country will need access to a quality China VPN in order to surf the web like they're used to.
Facebook, Instagram, Wikipedia, Dropbox, the BBC... If you're from the US or Europe, just about every daily site you rely is blocked in China, and using the best VPN for China is your only option. However, not every provider can do the job, and in fact many of the most famous VPNs don't work at all.
So, here we've rounded up the five best China VPNs that really do work – and most come with a money-back guarantee in the event that you can't get online with them.
What makes the best China VPN?
Since many VPNs won't work in China, simply being able to get online as a China VPN is a useful first step.
Then, we'd highly recommend seeking a service with 24/7 live-chat support. If you run into any issues with your China VPN, you'll be able to contact your provider and they should be able to remedy your problem. A money-back guarantee is also well worth finding, since no VPN can guarantee a 100% success rate in the country. If it fails, at least you'll get your money back.
In our ExpressVPN review, the provider ticked all these boxes, which is why it features here. For many, though, the best China VPN will be Astrill VPN. While its apps lacks the polish of bigger names, it's highly regarded and widely recommended as one of the best for getting online in China.
NB: We highly recommend signing up to and installing VPN before you step on the plane to China. Once you're there, you may find your provider's website is blocked and that the app has disappeared from your app store.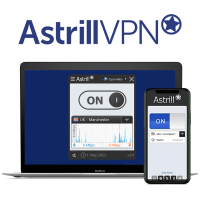 1. Astrill VPN – The most reliable China VPN we've tested
While Astrill isn't quite as good all-round as ExpressVPN or NordVPN, if you want maximum peace of mind when it comes to unblocking the web in China it's a great shout. At $12.50 a month on the 2-year plan, or $30 for a single month, it's pricy, but it's worth the cost. Be aware that Astrill does not offer refunds.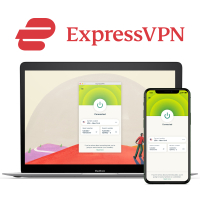 2. ExpressVPN – A great mainstream China VPN
Whether you're on business, an expat in China, or just visiting on holiday, you'll need a China VPN to access what you want – and ExpressVPN is a great choice. Plus, if you have any issues, we've found the support team to be incredibly helpful, and you can now get 3 months free on a 12-month plan.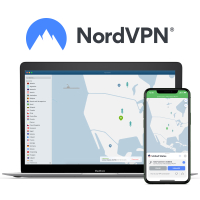 3. NordVPN – big name works great in China
NordVPN is a great choice for sidestepping the Chinese government's draconian measures, it's very fast, great for streaming, and it's incredibly secure. You'll also have an excellent support team backing you up, alongside a 30-day money-back guarantee.
Our top five China VPN picks
Astrill VPN is a bit of a weird one, and if we're honest it doesn't often come up in our buying guides. However, if you're looking to evade regional firewalls like those imposed in China, it's one of the few VPN providers that's dedicated itself to the job, and proved itself in our in-depth Astrill VPN review.
Most interesting is Astrill VPN's Stealth VPN feature, which is in essence a modified version of the OpenVPN protocol that's designed to evade VPN detection. That means that in countries like China that actively block VPN traffic you should still be able to use Astrill, because the VPN is 'invisible'.
Astrill is also pretty configurable, with the apps offering tons of in-depth features like assigning different ports and changing MTU values, adjusting the level of encryption, full leak protection and more, all alongside the classics like a kill switch and split tunneling. The app interfaces are visually dated, but they do work well.
There are a few downsides. First of all, Astrill VPN is poor for streaming – in our testing we could only get access to US Netflix, and services like BBC iPlayer, Amazon Prime and Disney+ were totally blocked. Not great considering rivals such as NordVPN and Surfshark can unblock just about everything under the sun.
Astrill's biggest downfall, however, is its price. Starting at an eye-watering $30 on a monthly plan, dropping to a still pricy $12.50 a month on the 2-year plan, it's even more than ExpressVPN – and considering you only get about 300 servers worldwide and very little streaming support, it's hard to justify the extra outlay. What's more, you'll almost certainly be spending $30 to trial the VPN, since it offers no kind of money-back guarantee.
But, for those who will be truly relying on their China VPN, it's definitely worth considering, and is widely recommended on forums and Reddit, which can only be a good thing. Just make sure you can afford it.
Sign up now on the Astrill VPN website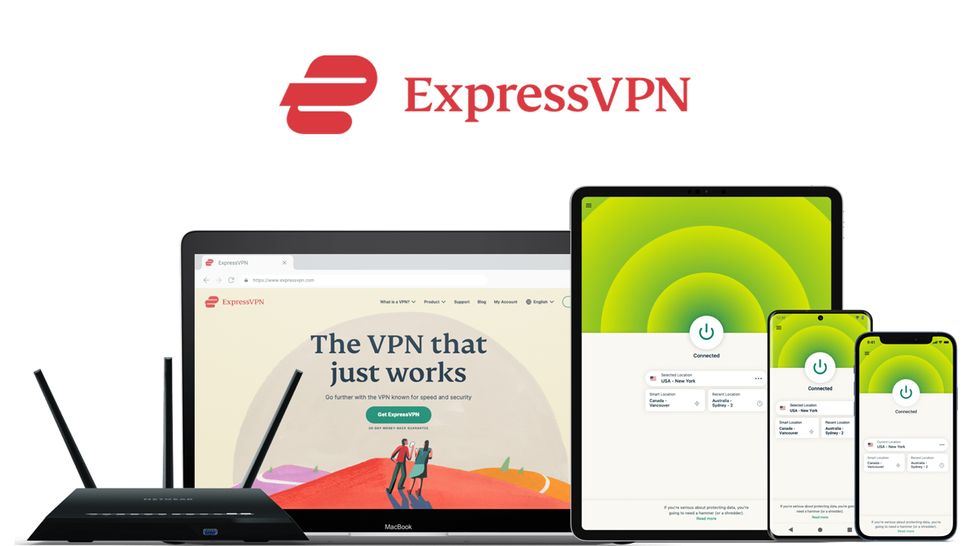 ExpressVPN is the best service overall, and it has historically worked very well as a China VPN too. However, it doesn't make any sacrifices in the process – while it works well in Beijing and Shenzhen, it'll also keep you covered in London, Seoul or rural Mississippi.
Security is excellent, with AES-256 encryption and a selection of protocols, plus a kill switch, Perfect Forward Secrecy and split tunnelling – which will let you route certain apps through the VPN while leaving others untouched.
In our hands-on ExpressVPN review, connection speeds remained rapid and reliable, and with servers in India, Hong Kong, Mongolia, South Korea and Laos, wherever you are in China there's a server nearby (relatively speaking). That also means you'll have a good selection to choose from in the very unlikely event that the server you're using fails.
The fact that no servers are run by ExpressVPN in mainland China means the service isn't subject to the data-handling laws domestic companies are, and as such it can also guarantee that it stores no information that can identify you – excellent if you want to be sure your activity is kept totally private.
However, recent reports on Reddit seem to imply that ExpressVPN is having some issues with connecting in China. In the same reports, users suggest a wide range of small VPN providers, but we can't recommend these as we haven't had a chance to properly review them. As such, Astrill VPN above is the only service we can heartily recommend that should definitely work in the country.
If you want to test out ExpressVPN, you'll be covered by a 30-day money-back guarantee for peace of mind.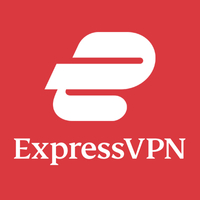 Get 3 months FREE with ExpressVPN
Tom's Guide readers can claim 3 free months of ExpressVPN on its year-long plan, meaning you'll get 15 months for the price of 12. And again, if you're not happy with the service, you've got 30 days to make up your mind for a full refund.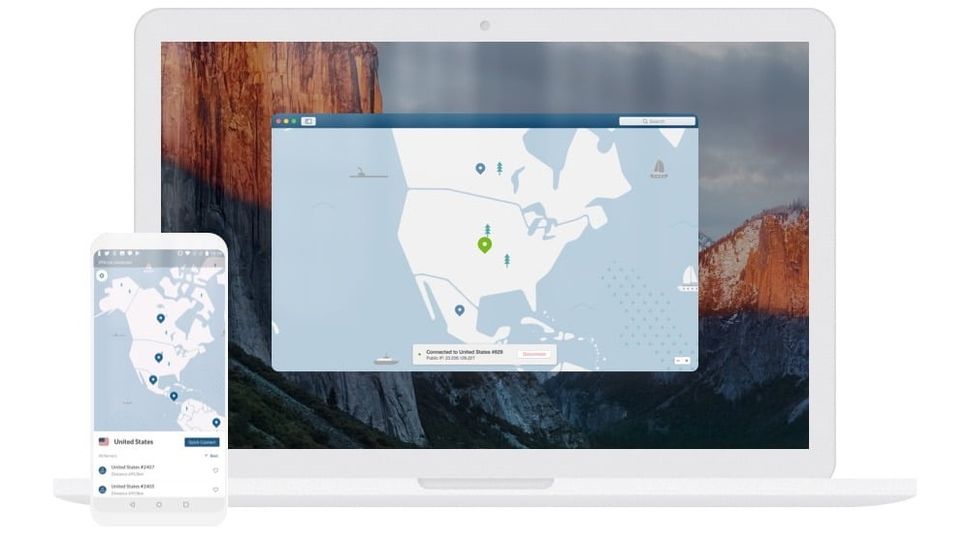 NordVPN is one of the most secure China VPNs available thanks to its excellent encryption and obfuscated servers, which helps make sure your VPN use isn't detected by the Great Firewall.
We raved about plenty of features in our NordVPN review, with the service boasting powerful DNS leak protection, two kill switches, and incredible connection speeds via the secure NordLynx protocol. However, it's worth noting that split tunnelling is only available through browser extensions – otherwise it's all or nothing.
You'll be able to watch the full gamut of streaming media, and the vast number of servers will ensure you'll be able to connect to one that's fairly close to wherever you are in China.
Again, though, just like ExpressVPN, reports online seem to suggest that NordVPN hasn't been wholly reliable as of late.
While Nord offers a great selection of mobile apps, they can be a little awkward to use – they retain the map-based server picking tool from the desktop versions, and while there's a regular list available, we'd like to see this immediately. However, this is a small complaint as in practice you'll connect and forget.
If you're after a VPN for China with tons of additional features for a reasonable price, NordVPN is worth considering – and as we'd expect, there's a 30-day guarantee in case you're not a fan.
Sign up now on the NordVPN website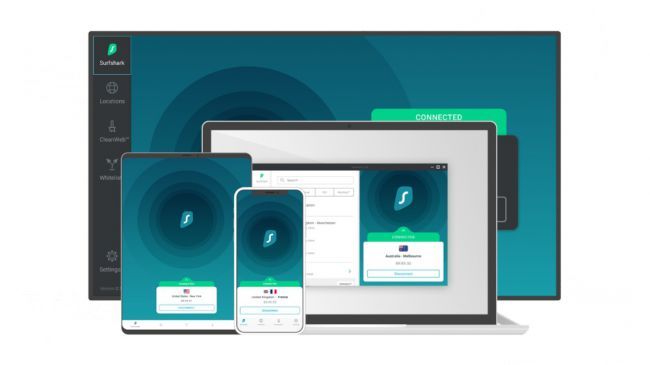 Netherlands-based Surfshark is favorite cheap VPN, and its reputation as a great China VPN is only improving. With charmingly simple interfaces, its desktop clients and mobile apps ranked highly in our Surfshark review, are incredibly easy to use, and deliver excellent performance.
That doesn't mean that it lacks power, though. While not quite as configurable as ExpressVPN, Surfshark offers great security through strong encryption, a number of different protocols, a useful kill switch and split tunnelling. There's also double-hop, and the NoBorders feature combined with Camouflage Mode is what allows it to unblock content within China.
Reports suggest that setting up your own VPN client and using Surfshark's servers if a more effective way of accessing censored sites. It's a little more work, but worth it in the long run if you struggle to connect with the app.
Surfshark is also the fastest VPN we've tested, and with its unlimited simultaneous connections policy you can cover absolutely every device you own – whether, for some inexplicable reason, you've taken a dozen phones on holiday to China, or you want to cover every device in your household behind the Great Firewall. Plenty for your money, then.
And that's biggest draw of Surfshark – not only does it offer top-tier security and performance, but it does so at a fraction of the price of other good VPNs. Yes, you'll have to pay the full amount in one go if you want to get bargain two-year deal, but even then it offers excellent value for money.
If you're looking for a smooth, swift China VPN you can rely but won't break the bank, Surfshark is a seriously tempting proposition.
Sign up now on the Surfshark website.

Much like Astrill, TorGuard is a VPN we don't often feature in our guides thanks to the fact there are a number of popular VPN uses it can't provide for. However, when it comes to acting as a China VPN, the TorGuard is an excellent choice.
To combat China's deep packet inspection, TorGuard implements its own Stealth VPN servers, which "assist you in disguising VPN traffic as regular web traffic". It appears that the provider also frequently updates its apps to maintain China VPN support – and this can only be a good thing.
For day-to-day usage, TorGuard's pretty good too. In our TorGuard review it actually matched Surfshark in terms of connection speeds, at 950Mbps when using WireGuard. However, if you're looking for a streaming VPN TorGuard is not the right choice – we couldn't access any premium streaming site when connected.
Overall though, TorGuard is a very usable VPN that's dedicated to unblocking the web in China. Its 7-day money-back guarantee isn't as generous as others, but at least you'll still be able to test it out before you commit.
Sign up now on the TorGuard website

Best China VPN FAQ
Do China VPNs still work?
The short answer is yes – if you pick the right provider. In recent months the Chinese government appears to have had a serious crackdown on VPNs, and some old favorites like ExpressVPN and NordVPN have begun to have problems.
We've kept these providers on this list for now, and we're monitoring performance. However, we'd recommend our top provider Astrill VPN if you want to be sure.
Can I get a free China VPN?
There are free VPN services on the market – like Hotspot Shield – but while they are great for infrequent, casual use, all of them have some restrictions.
Nearly all have a daily or monthly data limit, which will cut your connection when you've run out. Some throttle speeds, while others inject adverts and perhaps even sell you data – contradicting the main reason why people get VPNs in the first place.
If you're going to be relying on your VPN for more than a few minutes a day, we'd strongly recommend you go for a paid version. When you can get unlimited service from a provider like Surfshark for less than $2.50 a month, there's little reason to hold yourself back with a free version.
Are VPNs legal in China?
China has banned VPNs, having already removed all VPN apps from China's Apple Store – yet it still needs them. For businesses to share information securely outside of China, VPNs are commonly used, and since China doesn't want to stunt international business and growth, making VPNs entirely illegal wouldn't make sense.
Instead, the country has said telecom and internet companies must get government approval before using VPNs for cross-border approval.
A private VPN user was fined 1,000 yuan ($145) in January 2019. While this certainly sets an example, it can't realistically work nationwide, so use a China VPN at your own discretion as there's a minimal but real risk involved.
What popular sites are banned in China?
If you're not from China, there are more than a few sites that you probably use daily that are blocked.
The list of banned sites is incredibly long, and includes: Google, YouTube, Twitter, Reddit, Facebook, Instagram, Gmail, Twitch, BBC, NY Times, Dropbox, Slack, Etsy, and Steam. Plus, just about any adult site you can think of is blocked, too.