The best VPN of 2023 is an invaluable tool for staying safer online, no matter where you live. That's why I test dozens of VPNs hands-on – with the help of my team of experts – to work out exactly which VPNs truly prioritize your online privacy, and which ones are just trying to sell you snake oil.
Virtual Private Networks are a kind of software that keep your online activity hidden from your ISP, the government, and even hackers. In simple terms, they do this by encrypting all your traffic and routing it through their own servers located around the world, hiding your real location and your activity in the process.
If you just want quick access to the three best VPN services of 2023, simply pick from ExpressVPN, NordVPN, and Surfshark below – in my expert reviews I rate them as the very best in their respective price ranges. However, If you want more in-depth info, simply keep scrolling for my rundown of the 10 top VPNs available today, and details of how I test VPNs at the bottom of the page.
The 3 best VPNs at a glance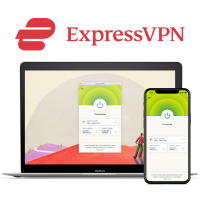 1. ExpressVPN: the best VPN – get 3 months free
I think ExpressVPN is the best VPN in 2023, with great performance in just about every area. It offers class-leading privacy and security features, can unblock just about every streaming site, and is super easy to use.
Its 30-day money-back guarantee lets you trial the service risk-free, and Tom's Guide readers can claim 3 months free – plus 1 year free of backup software Backblaze.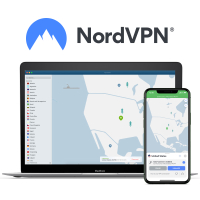 2. NordVPN: the fastest VPN and packed with tools
NordVPN is arguably the biggest name in the VPN industry, and for good reason. As well as its secure and private VPN, it offers a wider suite of cybersecurity tools, including an ad blocker and malware protection.
Over Black Friday, NordVPN is offering a huge exclusive offer to Tom's Guide readers creating new accounts. Starting at just $2.99 a month, anyone signing up to a two-year plan will get a free Amazon gift card – but this is only available until November 29. You'll also get a 30-day money-back guarantee to make sure it's right for you.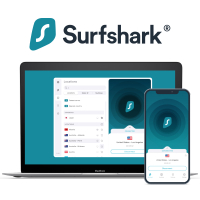 3. Surfshark: the best cheap VPN on the market
For those looking for a premium VPN on a budget, Surfshark is well worth considering. With top-tier privacy and incredibly fast connections, it's snapping at the heels of pricier brands.
It's excellent for streaming and day-to-day privacy, and offers servers in 100 countries, so you'll never be far from a connection. Best of all, it's currently only $1.99 per month, which includes 3 months free in this short-term Black Friday offer.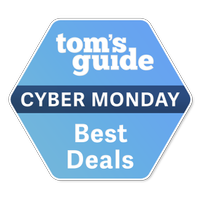 Recent updates
Full results from my most recent testing for the Tom's Guide VPN reviews has been fully worked into this page, and while not a huge amount has changed on the surface, there have been some key changes made to my top providers. The short version is that things are getting much closer at the top. ExpressVPN is still top dog when it comes to quality outright, but NordVPN is steadily closing the gap.
The best VPNs in 2023
The best VPN overall
Subscribe if:
✔️ You want the very best VPN service on the market. Others have marginally wider suites, but if you're just interested having a class-leading VPN, ExpressVPN is it.
✔️ You want to stream global content. From Netflix to Amazon Prime Video and BBC iPlayer, ExpressVPN is super reliable.
✔️ You value your privacy. Whether you're in the US, Europe, or even China, ExpressVPN's countless audits and unblemished history of protecting its users should inspire confidence.
Avoid if:
❌ You're on a strict budget. ExpressVPN certainly isn't the cheapest on the market. Those looking for a better price may want to consider NordVPN or Surfshark.
❌ You want a fuller suite of software. Some other providers like NordVPN have expanded to offer other services. While ExpressVPN has nailed its VPN, it doesn't offer much else.
Bottom line: ⭐⭐⭐⭐⭐
All things considered, ExpressVPN is the very best VPN I've tested. Its privacy features are second to none, it delivers great speeds, unblocks a whole host of global streaming sites, and is very accessible in terms of design and device support. If you're looking for the best of the best, this is it, and you can try it out with its 30-day money-back guarantee.
ExpressVPN takes the top spot with its easy-to-use apps that take the complexity out of setting up a VPN and leave the difficult stuff to the experts. My ExpressVPN review showed that it unblocked anything and everything I threw at it with a peerless quality.
On paper, ExpressVPN already impresses: over 3,000 servers in 160 locations spread across 105 countries around the world, a kill switch, split tunneling and obfuscated servers. While some providers have more servers in total, very few have such a wide spread – meaning that wherever you're based, you'll get swift, reliable connections. It has an especially impressive range in Asia, which is often neglected by other providers.
All apps use super-secure, industry-standard AES-256 encryption, paired with OpenVPN and Lightway protocols. Lightway is the standout here, and the in-house, open-source protocol delivers excellent speeds – although this is an area where Express is just beaten by close rivals Surfshark and NordVPN. However, unless you're using a 1Gbps+ connection you won't notice a difference.
ExpressVPN also uses its own TrustedServer technology, which ensures its RAM-only DNS servers retain no information about you or your activity. In short, ExpressVPN is fast and secure – and a recent update has added a well-needed kill switch to iOS. Combined with the 3 months free Tom's Guide readers can claim, you get a lot for your money.
> ExpressVPN is Tom's Guide's #1 VPN – get 3 months FREE
Its apps are a pleasure to use and almost identical across the board – once you've used one, you've used them all – and the range of devices is huge. Not only can you cover your PC, Mac, iPhone, or Android, but your router, Chromebook, Linux PC, Fire TV Stick, and a ton more can also enjoy the same protection.
What's more, ExpressVPN can now be used on 8 devices at once, up from the previous 5. This is great news for those who have tons of devices, and addresses one of ExpressVPN's few downsides – although rivals Surfshark and PIA offer unlimited connections on a single plan.
One of the most common reasons to download a VPN is to access geo-blocked streaming content. Here, ExpressVPN really delivers. In my testing, it reliably unblocked a number of Netflix locations, BBC iPlayer, Disney+, Amazon Prime, and works impeccably for regional TV channels around the world. Only a few other providers like NordVPN and Surfshark can match this – and Express is still my #1 streaming VPN.
Of course, improvements can be made with any service, and the same is true here. For example, if you need a dedicated IP or port forwarding, a provider like PIA might be a better fit.
Finally, a word on customer support. If anything doesn't work as it should – perhaps you're having issues unblocking UK Netflix from the US, for example – the 24/7 live chat support is always on hand. In my experience, they have been quick and knowledgeable and in general much better than most other VPN providers' live chat teams. Plus, the on-site help articles are excellent, too.
When everything is tallied up, it all comes together to make a near-unbeatable package that's well suited to experts and newbies alike – and I think that premium price is well worth what you get.
Swipe to scroll horizontally
ExpressVPN test results

| Feature | Comments | Rating |
| --- | --- | --- |
| Design | Simple, navigable design that's easy on your eyes and straightforward to understand | ⭐⭐⭐⭐⭐ |
| Ease of use | Beginner-friendly, little to no expertise needed | ⭐⭐⭐⭐⭐ |
| Performance | Reliable and very fast, although some others deliver higher peak speeds. | ⭐⭐⭐⭐ |
| Unblocking | Servers in 160 locations and 90 countries ensure limitless content | ⭐⭐⭐⭐⭐ |
| Security and privacy | Top-notch security with 256-bit AES encryption | ⭐⭐⭐⭐⭐ |
| Customer support | Expert assistance is available 24/7 | ⭐⭐⭐⭐⭐ |
| Price | Slightly more expensive than other options | ⭐⭐⭐ |
The best VPN + security suite
Subscribe if:
✔️ Netflix access is a priority. As my #1 rated VPN for Netflix, NordVPN unblocks more locations than any other provider I've tested.
✔️ You want more than just a VPN. NordVPN also offers malware detection and ad-blocking on a standard plan.
✔️ You want maximum bang for your buck. While NordVPN isn't quite the cheapest, it offers a very tempting blend of price and performance.
Avoid if:
❌ You like simple apps. Compared to the likes of ExpressVPN, Nord's map interface can be quite busy.
❌ You torrent often. Only some of Nord's servers are configured for P2P, and due to this I've found it can be somewhat slow to download torrented files.
❌ You need a huge range of global locations. NordVPN offers a healthy 60 countries, but ExpressVPN offers 105, and Surfshark tops out at 100.
Bottom line: ⭐⭐⭐⭐½
NordVPN is a powerful VPN that offers just about everything anyone will need from a VPN for a great price. For the price, it's well worth considering, and its 30-day money-back guarantee means you can try it before you commit.
Sitting at #2 is NordVPN, and in my full NordVPN review I found that the biggest name in VPN is still one of the very best.
With over 5,500 servers in a generous 60+ countries, NordVPN practically guarantees a speedy server wherever you are – and while it's not present in as many locations as ExpressVPN, you'll still be very well served. You'll likely be connecting to those servers with Nord's own NordLynx protocol, which is a reworked version of WireGuard. In short, it's stable, and delivered searing connection speeds of over 950 Mbps in my testing – the fastest VPN in my testing.
> Get a free Amazon gift card from Nord in this exclusive Black Friday deal
You'll get split tunneling, an effective kill switch, AES-256 encryption, and you'll even get some unusual options like Onion over VPN and Double VPN which are designed to keep you even safer when browsing the web. Another interesting feature is Threat Protection – but while it's a nice addition, dedicated tracker blockers do work more effectively.
Nord's apps are powerful and fairly pleasant to use, but while the map-based interface works well on larger screen such as PCs and tablets, on smartphones it can be more of a hindrance than a benefit – simpler interfaces like ExpressVPN's tend to work better here.
A recent update also means the PC client can't be resized, and there are inconsistencies between platforms. Despite that, though, the apps are very capable, and you'll be able to install it on a huge range of devices – for just $2.99 a month, it's excellent value.
Nord's most interesting new feature, however, is Meshnet. This allows users to link devices anywhere around the world via encrypted NordVPN connections, creating its own secure network. This has real power, and while Nord hasn't quite worked out how to make the feature clear to users yet, I'm very excited to see where it goes.
When it comes to streaming, however, NordVPN really impresses. You'll be able to unblock tons of Netflix locations, iPlayer, Disney+, Amazon Prime, and more – and in recent months Nord and the related Surfshark have proved to be a little more reliable with Netflix than my top choice overall ExpressVPN.
With a 30-day money-back guarantee and some attractive deals running throughout the year, NordVPN is a quality service that only misses out on the top spot thanks to some small UI quirks – and, frankly, the sheer quality of the competition.
Swipe to scroll horizontally
NordVPN test results

| Feature | Comments | Rating |
| --- | --- | --- |
| Design | Fun interface but might seem a little crowded for some users | ⭐⭐⭐⭐ |
| Ease of use | Though simple to use, the map-like design might not work for everyone | ⭐⭐⭐⭐ |
| Performance | One of the fastest with an average speed of 950 Mbps | ⭐⭐⭐⭐⭐ |
| Unblocking | Effortlessly unblocks most content streaming platforms | ⭐⭐⭐⭐⭐ |
| Security and privacy | Strong encryption with additional features like Threat Protection for safe streaming | ⭐⭐⭐⭐⭐ |
| Customer support | Reliable 24/7 customer support | ⭐⭐⭐⭐⭐ |
| Price | Provides ample value for the price. | ⭐⭐⭐⭐ |
The best cheap VPN
Subscribe if:
✔️ You're looking for quality on a budget. Surfshark is an absolute bargain, and I'm consistently amazed that it can offer such a good product for the price.
✔️ You have a need for speed. Surfshark is as quick as NordVPN, topping out at 950 Mbps.
✔️ You have tons of devices. Surfshark's unlimited simultaneous connections policy means you can use one plans on as many devices as you like.
Avoid if:
❌ You truly rely on your kill switch. While it's very unlikely to happen in real life, my testing was able break Surfshark's kill switch. This didn't happen to ExpressVPN or NordVPN.
❌ You're a hardcore torrenter. Surfshark is more than capable of torrenting effectively, but if your main use case is sharing P2P, try ExpressVPN or PIA.
Bottom line: ⭐⭐⭐⭐½
Surfshark is one of those rare examples of a product combining genuinely premium features with an incredibly low price. While it's not quite as powerful as the leading two providers, it's super secure, can be installed on unlimited devices, and also offers a 30-day refund period.
If you're looking for a cheap VPN that outperforms products twice its price, look no further than Surfshark. The services in this guide are ranked by quality, not price, so to see a VPN that's so affordable sitting at #3 is seriously impressive.
In my Surfshark review, I found its apps great to use, and offer all the privacy and security essentials such as AES-256 encryption, a kill switch, split tunneling, and the superfast WireGuard protocol.
Surfshark's been hard at work on extra features like MultiHop, and Nexus – the latter of which is not currently fully formed, but looks promising. According to the company, "connecting to Nexus means that your traffic gets routed through a whole network of servers rather than a single VPN tunnel." Decentralizing your connection is a very interesting innovation, and it's great that Surfshark is exploring new ways to improve VPNs as a whole.
Currently, Nexus offers an IP Rotator – your IP address will be changed every 15 minutes or so – and an IP Randomizer feature is coming soon. This will change your IP address every time you visit a new website
If you're a hardware hoarder, Surfshark's unlimited simultaneous connections policy may put it above my #1 and #2 picks. You can install one plan on any number of devices – great for complete protection, or even sharing with those in your home. And, as a Linux VPN, Surfshark is one of the few providers to offer a full GUI – most others are only command line. Very impressive for a VPN that costs well under $2.50 a month.
In the most recent testing, connection speeds rose considerably, and on my 1 Gbps connection, it maxed out at a staggering 950 Mbps. That makes Surfshark one of the fastest providers I've ever tested – beating out the likes of ExpressVPN, PIA, and CyberGhost. Plus, it's currently proving to be very reliable for streaming. I've had some issues before, but almost every provider has at some point.
However, when I put Surfshark's kill switch through my rigorous testing procedure, we did manage to catch it out and get it to reveal us very briefly. However, the situation in which this happened is unlikely to happen in the real world. And, unfortunately, Surfshark's support isn't quite as good as ExpressVPN's or NordVPN's.
Overall, Surfshark is an excellent budget option, and when you consider its price, what small sacrifices you may need to make seem really quite insignificant.
Swipe to scroll horizontally
Surfshark test results

| Feature | Comments | Rating |
| --- | --- | --- |
| Design | Minimalistic, clean, and intuitive design | ⭐⭐⭐⭐⭐ |
| Ease of use | Beginner-friendly and easy to understand | ⭐⭐⭐⭐⭐ |
| Performance | Seriously quick and almost on par with NordVPN | ⭐⭐⭐⭐⭐ |
| Unblocking | Great at unblocking streaming apps and getting around censorship | ⭐⭐⭐⭐ |
| Security and privacy | Kill switch isn't the best, but everything else is excellent | ⭐⭐⭐⭐ |
| Customer support | Decent 24/7 customer support and tons of help articles | ⭐⭐⭐⭐ |
| Price | Cheap VPN with excellent value for money | ⭐⭐⭐⭐⭐ |
The best VPN for Linux
Subscribe if:
✔️ You're a Linux user. PIA is an excellent VPN for Linux users, and is one of the few providers to offer a native GUI (Surfshark being another).
✔️ You want proof of a no-logs policy. PIA has had its claim of no logging proven in court twice. That's just about as reliable proof as you're going to get.
✔️ You want a server in every US state. This is perfect for getting around things like sporting blackouts and shopping restrictions, or doing research on medical procedures banned in your state.
Avoid if:
❌ You prioritize connection speed. With peak speeds of around 360 Mbps in my testing, PIA certainly isn't slow – but there are much faster out there.
❌ You value simplicity. PIA definitely presents as more of an 'expert' option, meaning that newbies could be intimidated by the additional functionality and settings.
Bottom line: ⭐⭐⭐⭐½
Private Internet Access is an excellent VPN that offers deep customization, rock-solid privacy, as well as a proven zero-logging policy. It slightly lags behind the top three in terms of streaming and connection speeds – but some users will definitely find value here, especially due to the bargain price.
Private Internet Access has been around for a long, long time, but unlike other dinosaurs of the VPN game, it's stayed on an upward trajectory rather than falling to the new guard.
In fact, it's risen another place to #4 since my last Private Internet Access review.
While PIA doesn't disclose its server network size, I believe it to sit at around 20,000 servers, which makes it by far the most server-rich provider on the market. Combine that with 84 available countries and you've got yourself quite the spread.
PIA really stands out when you get under the surface a little. Its desktop apps offer port forwarding – a relative rarity – and its kill switch is super reliable.
Also, its proxy browser extensions are also very good, with updated tech that allows for faster browsing. For newbies and those looking for a simpler experience, though, this could very well be a little annoying or intimidating.
It's great for streaming, with access to Netflix, Disney+, Amazon Prime, and BBC iPlayer. I have expanded my streaming testing even further this time round, and as an improvement on last time, PIA was able to unblock every single service.
What's more, Private Internet Access also offers all subscribers unlimited simultaneous connections, just like Surfshark.
This means that you can keep as many devices as you like protected – and potentially share your details with your family and friends if you're feeling generous. For some, this might not be a huge selling point, but for gadget obsessives, it's a must-have feature.
We're also still waiting for PIA to complete a full independent security audit, but the good news is that it's started the process. The zero-logging policy has been audited and confirmed as true, so now I'm just waiting on the full shebang.
For those looking for a highly featured, reliable service that's keenly priced, I'd recommend giving PIA a go – it has a 30-day money-back guarantee so you can test it out risk-free.
Swipe to scroll horizontally
Private Internet Access test results

| Feature | Comments | Rating |
| --- | --- | --- |
| Design | Loads of customization options, can be a bit overwhelming | ⭐⭐⭐ |
| Ease of use | Great for tech-savvy users, not too beginner-friendly | ⭐⭐⭐ |
| Performance | Decent speeds but falls behind the industry heavyweights like NordVPN and Surfshark | ⭐⭐⭐ |
| Unblocking | 20,000+ servers in 84 countries for smooth and fast content unblocking | ⭐⭐⭐⭐ |
| Security and privacy | Best-in-class encryption with a proven no-log policy | ⭐⭐⭐⭐⭐ |
| Customer support | Adequate resources, plenty of guides, and a contact form to reach the team | ⭐⭐⭐⭐ |
| Price | One of the cheapest VPNs, all the more ideal for the long term. | ⭐⭐⭐⭐⭐ |
The best VPN for internet freedom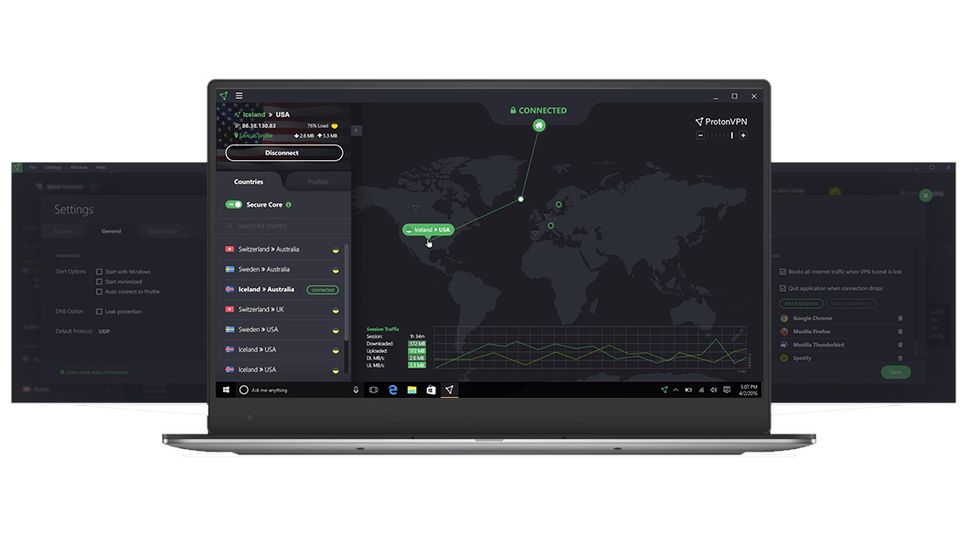 Subscribe if:
✔️ You're looking for a decent free plan. While Proton's free service can't match up to its paid plan, it's still very useful for emergencies.
✔️ You want a provider that advocates for internet freedom. Proton as a company has demonstrated its commitment to internet freedom by offering, among other things, free servers dedicated to accessing Deutsche Welle's unbiased reporting.
Avoid if:
❌ You're looking for a bargain. Proton is fairly pricey when compared to the likes of PIA and Surfshark.
❌ You want super fast connections. Proton VPN's no slouch, but it's slower than a number of key rivals.
Bottom line: ⭐⭐⭐⭐½
Proton VPN has made a lot of improvements in the last few years, growing from a pretty techy and complex option to an accessible VPN that's remarkably good for streaming. Its free plan is great, and for those who need features like Secure Core, this may well be the best option.
The Swiss-based Proton brand has had quite the makeover recently, and its star product Proton VPN has been given a well-earned bit of zing. Now that the fresh new look matches its stellar performance, it's even easier to recommend.
Connections speeds with WireGuard are good, topping out at 460 Mbps, although even with the proprietary VPN Accelerator tech, it can't match up to the likes of Surfshark and NordVPN.
However, when using the old faithful OpenVPN (essential for Stealth Mode), you'll see speeds of up to 350 Mbps. That's faster than almost every other VPN out there when configured the same way, outpaced only by Mullvad and CyberGhost in my testing. Very impressive.
You'll also get a comprehensive zero-logging policy and string encryption, and Proton VPN will certainly appeal to those looking to use their VPN for absolute online privacy.
What's more, Proton VPN also offers its Secure Core servers, which are located in physically secure locations in privacy-friendly countries. You can choose to use these, and then route to a destination of your choice for added anonymity. Proton Unlimited also adds the entire privacy suite of Proton Mail, Proton Drive, and Proton Calendar for a fairly reasonable price.
However, it's not all work and no play for Proton – in my testing for the full Proton VPN review it proved to be a real standout when it comes to unblocking Netflix, reliably accessing a number of useful locations, as well as BBC iPlayer, Disney+ and Amazon Prime.
However, Proton VPN really stands out thanks to its commitment to helping users around the world access a free and uncensored internet. One such example of this is its partnership with news company Deutsche Welle. Even free users can connect to a dedicated server and access unbiased news anywhere in the world.
For example, this is a godsend for those in countries like China and Russia who prefer not to consume state-controlled news.
It's getting trickier by the day to pick faults with Proton, but there are still a couple of sticking points. Firstly, while some servers do support P2P traffic, there are relatively few compared to the competition – although if Proton detects P2P activity, it'll seamlessly redirect you to a compatible server.
Prices have recently dropped across the board, but it's still not cheap. However, sign up for 2 years and you'll get a decent deal, with a generous 10 simultaneous connections to boot.
Overall, Proton VPN is very much on the up, and it's evident the developers are putting in some hard work rather than resting on their laurels. Thanks to that, Proton VPN is a service we can wholeheartedly recommend.
Swipe to scroll horizontally
Proton VPN test results

| Feature | Comments | Rating |
| --- | --- | --- |
| Design | Intuitive and dynamic design with the dark mode as a standout | ⭐⭐⭐⭐ |
| Ease of use | Some desktop features may be too technical for regular users to understand | ⭐⭐⭐ |
| Performance | Despite proprietary technologies to increase speed, it's mid-pack | ⭐⭐⭐ |
| Unblocking | Unblocks most sites on the paid subscription | ⭐⭐⭐⭐ |
| Security and privacy | State-of-the-art security with Swiss law protection and an independent audit | ⭐⭐⭐⭐⭐ |
| Customer support | Decent response time with countless guides | ⭐⭐⭐⭐ |
| Price | Not the most budget-friendly, but there's a free plan for new users | ⭐⭐⭐⭐ |
The best of the rest
We think that one of either ExpressVPN, NordVPN, Surfshark, Private Internet Access or Proton VPN will be the best VPN for the vast majority of users. They all deliver excellent speeds, provide class-leading privacy and security features, are effective at unblocking tons of content around the world and are super simple use.
They also cover a range of price points, ranging from the premium-priced (and worth it) ExpressVPN to the absolute bargains that are Surfshark and PIA.
However, if you have a very particular feature you're looking for, there are plenty of other trusted providers to choose from. Below I'm running down all the other VPNs I'm comfortable recommending – and while they're not quite as versatile a well-rounded as my top picks, they could still be worth considering.
Subscribe if:
✔️ You're looking for a bargain. Often almost hitting the $2-a-month barrier, CyberGhost is very affordable
✔️ You want a long refund period. CyberGhost gives you 45 days to make up your mind, rather than the industry-standard 30.
✔️ You like easy-to-use apps. Clean and clear, CyberGhost's apps are super intuitive.
Avoid if:
❌ You want to use lots of devices. Instead of allowing you to log in and out to make the most of your simultaneous connections, CyberGhost only allows 7 installations. To use another device, you'll have to remove it completely.
❌ You need top-tier support. CyberGhost's support is decent, but nothing like the quality of ExpressVPN or NordVPN.
Bottom line: ⭐⭐⭐⭐
CyberGhost is an established provider that's trusted by an incredible 36 million users. It's private and secure, and its apps are great to use. However, it falls a little behind the pack when it comes to streaming, and its device limit is quite restrictive, especially if you're sharing within your household.
CyberGhost is another long-standing name in the world of the best VPNs, and in that time it's developed a reputation for privacy, streaming performance, and torrent-friendly servers.
With over 9,700 servers, CyberGhost has one of the largest server networks in the industry, and with a spread of 91 countries, there's plenty of variety when it comes to picking which to connect to.
In my expert CyberGhost VPN review, the Romanian provider delivered great connection speeds of up to 630 Mbps (although this is down since my last test), and while few users will have base connections capable of such heady heights, it's still quite an accolade.
CyberGhost's apps had an overhaul in 2021, and with the introduction of Version 8, the experience is much more modern and sleek.
However, you'll only be able to install CyberGhost on 7 devices – and after that, you'll need to unregister a device to use another, rather than simply logging out on one device like almost all other providers allow.
This can be a real pain if you're right on the edge of how many devices you're active on. We'd implore CyberGhost to change this silly feature – why not go unlimited like fellow Kape Technologies stablemate PIA?
Back to positives, CyberGhost's apps offer some very useful dedicated streaming features like Netflix and iPlayer-optimized servers. It's fairly capable when it comes to unblocking, and in my last testing I saw it unblock some Netflix libraries, iPlayer, and Amazon Prime Video.
Disney+, however, was unavailable, and the likes of ExpressVPN, NordVPN and Surfshark are better providers for streaming.
One of my biggest issues with CyberGhost in my last review was that it hadn't undertaken a security audit of any kind. This time round it's still not perfect, but it has had its no-log policy audited by Deloitte. Let's hope a full server and app audit is in the works.
Overall, CyberGhost is a cheap, effective VPN provider that impresses when it comes to torrenting and general privacy. However, it's honestly quite outclassed by the providers above.
Swipe to scroll horizontally
CyberGhost test results

| Feature | Comments | Rating |
| --- | --- | --- |
| Design | Very nice to use, with good customization. | ⭐⭐⭐⭐ |
| Ease of use | Simple layout means it's great for beginners and experts alike. | ⭐⭐⭐⭐ |
| Performance | Great performance, and only outsped by the very fastest. | ⭐⭐⭐⭐ |
| Unblocking | Claims to have dedicated streaming servers, but sometimes failed to access Netflix and Disney+. | ⭐⭐⭐ |
| Security and privacy | Good baseline tech with an audit from Deloitte. | ⭐⭐⭐⭐ |
| Customer support | Not bad, but customer support agents could be more helpful. | ⭐⭐⭐ |
| Price | Excellent price considering what you're getting. | ⭐⭐⭐⭐ |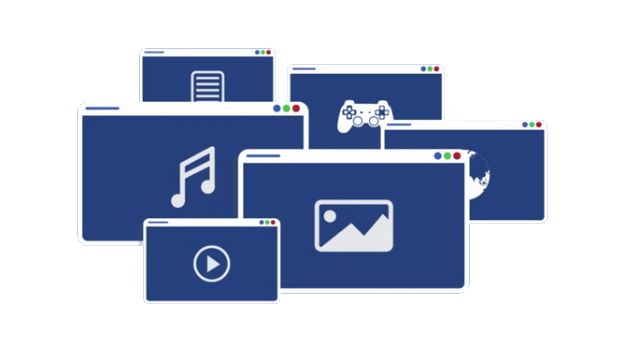 Subscribe if:
✔️ You're after a quality Chrome extension. Windscribe offers the best standalone proxy Chrome extension available, which is great for quickly accessing blocked sites and changing location.
✔️ You want the best ad- and tracker-blocker. Windscribe's blocking tech is some of the best I've tested.
Avoid if:
❌ You want a premium plan. While the free plan is excellent, if you're willing to pay, there are much better options.
❌ You want an audited VPN. While Windscribe is open-source, it's fallen behind the competition in terms of independent auditing.
Bottom line: ⭐⭐⭐⭐
Windscribe absolutely shines when it come to the things it gives you for free. You'll get a generous amount of servers, and a great proxy extension that I use day-to-day at Tom's Guide. However, paid plans are expensive and complicated, and the vast majority of users will want to look elsewhere when parting with their cash.
Our expert Windscribe review found the provider's free VPN that gives users 10GB of data a month very useful, but it also offers a fairly-priced paid service that delivers unlimited data and lets you connect as many devices at once as you like. Most other VPN services permit only five to 10 at a time.
Windscribe is compatible with many platforms – including routers and Amazon Fire and Kodi TV set-top boxes. The service offers a great variety of connection options, has a wide geographic reach with hundreds of servers, and presents an appealing, if minimal, user interface.
It's also good for watching overseas Netflix, and has dedicated 'Windflix servers' to enable this. One failure I did notice, however, was unblocking amazon Prime Video.
The service's Chrome VPN extension is a standout feature. As one of the best on the market, it offers tons of features and can be used without installing the desktop client – great for work computers of other devices you can't install software on.
For those that do install the desktop client, you'll notice the brand-spanking Windscribe 2.0 software has tidied up the interface and offers a ton of nifty features – although newbies may be overwhelmed. One such feature is Decoy Mode on Android which, although very niche, could be invaluable to dissidents in truly extreme situations.
Once of my previous complaints was that Windscribe simply wasn't very fast compared to others, but since then it's upped the ante, topping out at an excellent 950 Mbps.
This matches up to the very fastest providers on the market, and it's great to see Windscribe pushing more established [players like this.
You can pay for a Windscribe subscription with Bitcoin, you don't even have to provide an email address, and the service is based in Canada, which may appeal to users wary of US authorities.
Swipe to scroll horizontally
Windscribe test results

| Feature | Comments | Rating |
| --- | --- | --- |
| Design | Fairly well laid out, but the UI is quite cramped | ⭐⭐⭐⭐ |
| Ease of use | Not too tricky, but others are simpler to get going with. | ⭐⭐⭐ |
| Performance | Nothing to write home about | ⭐⭐⭐ |
| Unblocking | Impressive, with the only issue being Japanese Netflix. | ⭐⭐⭐⭐ |
| Security and privacy | Solid code and open-source, but no audit. | ⭐⭐⭐⭐ |
| Customer support | No live chat, but the knowledgebase is good. | ⭐⭐⭐ |
| Price | The free plan offers a lot, but the paid plan is simply too expensive. | ⭐⭐⭐ |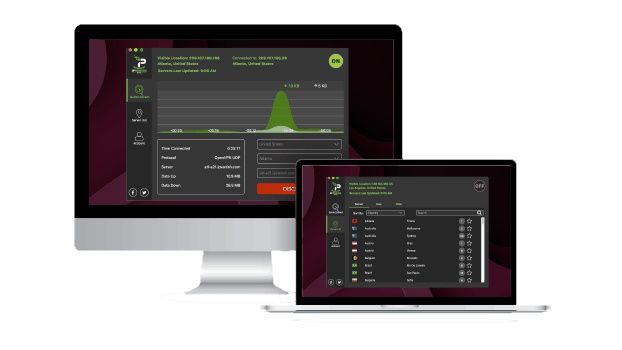 Subscribe if:
✔️ You want unlimited connections. A single IPVanish plan can be used on unlimited devices.
✔️ You're a Linux user. Unlike many VPNs, IPVanish offers a full GUI for Linux.
Avoid if:
❌ You want to pay the same price forever. Be aware that if you don't cancel and resubscribe at the end of your plan, prices go through the roof.
❌ You're a Netflix addict. IPVanish is a decent VPN when it comes to streaming, but it can't unblock some niche locations like Japan Netflix.
Bottom line: ⭐⭐⭐⭐
IPVanish has been around for a long time, and is pretty good across the board. It's fast, decent for streaming, and offers plenty of customization. However, compared to the leading providers, it hasn't quite kept up with the pack.
IPVanish is a US VPN that's been in the game for a long time, and it's widely regarded as a safe, reliable, and trustworthy provider. It's designed for the more techy user, it boasts a bunch of useful additions and powerful apps that display all the data you could wish for.
In my testing for the IPVanish review, I saw the provider deliver incredible speeds of around 950 Mbps when using WireGuard, which is comparable to close rivals NordVPN and Surfshark.
Its OpenVPN speeds are average at best, at just 225 Mbps in my testing, but most users will be using WireGuard anyway.
'Scramble' is an interesting feature that allows VPN use in countries like China, and while it's not quite as robust as other specialized China VPN services, it's still very useful.
When it comes to streaming, it's also a mixed bag. I got access to US Netflix, BBC iPlayer, Disney+ and Prime (which is an improvement from last time we checked), but unlike providers further up this list, we couldn't tap into any other Netflix locations like Australia or Canada.
One of my biggest criticisms in my last review was that IPVanish rarely updated its apps – and it looks like the devs were listening.
The brand new interface looks great, retains many of the in-depth features I loved, while integrating a Favorites function as well as in-app support.
However, on the flip side, it's a shame that some niche features have been removed, rather than tucked away more neatly.
Overall, though, while it's lost a little ground on the top services, IPVanish is still well worth considering, especially if you're a fan of in-depth, techy software.
Swipe to scroll horizontally
IPVanish test results

| Feature | Comments | Rating |
| --- | --- | --- |
| Design | Fairly attractive, but complex to navigate | ⭐⭐⭐ |
| Ease of use | Not as easy as many other providers | ⭐⭐⭐ |
| Performance | Very good speeds of around 720Mbps | ⭐⭐⭐⭐ |
| Unblocking | Pretty reliable, but not flawless | ⭐⭐⭐⭐ |
| Security and privacy | Audited, reliable, and trustworthy | ⭐⭐⭐⭐⭐ |
| Customer support | Articles aren't hugely helpful, although live chat is available | ⭐⭐⭐ |
| Price | Decent to begin with, but renewals hikes are hefty | ⭐⭐⭐ |