Our mobile devices are absolutely indispensable. From entertainment to work, they provide us with just about everything, and go everywhere we do. So, it only makes sense to enhance the experience with a mobile VPN app.
A VPN for mobile will help you stay more anonymous when browsing, help avoid targeted advertising, and even get access to free streaming content from around the world. However, app stores are full to the brim with dodgy knock-offs alongside the best VPNs for mobile, so doing your research beforehand is essential.
We've reviewed dozens and dozens of mobile VPN apps, and here we've rounded up the very best 5 that will deliver a stellar experience, no matter what device you use or what you want to do with. All you need to do is take your pick.
What makes a great mobile VPN app?
The top VPN for phone users should come from a respected provider with a history of excellence. Our #1 pick ExpressVPN is one such provider, and has been leading the way for some time now with simple, powerful mobile VPN apps, excellent privacy, and great streaming support – not to mention a killer 5-star rating in our full ExpressVPN review.
For those who need them, extra features like a kill switch and split tunneling are super useful, and neat solutions like auto-connect can make using the service much easier.
It goes without saying that you should prioritize quality mobile apps. On desktop you can get away with aged apps, but mobile VPNs need to be optimized for touchscreens and perform as seamlessly as all your other apps. All of our top picks are quick, modern, and right up to date. So, with all that in mind, here are the best five mobile VPN services for you to choose from.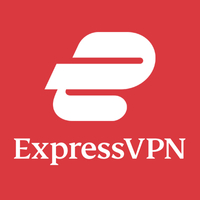 1. ExpressVPN – the best mobile VPN available
We've ranked ExpressVPN as the best mobile VPN thanks to its intuitive apps, great speeds and fantastic reliability – and to make sure it's right for you, there's a 30-day money-back guarantee. What's more, you can also claim three months free with Tom's Guide.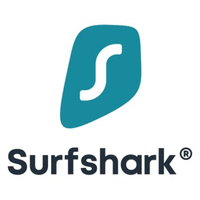 2. Surfshark – the best-value mobile VPN
If you want to save as much money as possible for your next handset upgrade, Surfshark offers a serious power for less than $2.50 a month. While not quite as brilliant all-round as Express, it's a great alternative for an even greater price.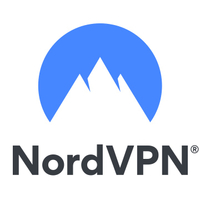 3. NordVPN – excellent privacy and powerful apps
Arguably the most famous VPN on the market, NordVPN is a powerful all-rounder. With intuitive apps on iOS and Android plus great connection speeds and streaming performance, it's well worth considering – and it's great value, too.
The best mobile VPN apps today
If you're looking for the flat-out best mobile VPN, look no further than ExpressVPN. As soon as the app is launched it's clear that it's a professional bit of kit, but there's more to it than just a pretty face.
First things first, you're greeted by a big on/off switch, and a single tap will get you connected to the pre-selected best server. For many, this is all you'll need to know – the suggested server is pretty much always the 'right' choice, and for day-to-day security that's all you need.
If you want to access geo-blocked websites or streaming services, you'll be able to choose from Express's list of over 3,000 servers. You'll get class-leading speeds on pretty much all of them, and you'll also be able to access BBC iPlayer, Disney+, Amazon Prime Video, Peacock and more. It also gains access to some Netflix libraries (Canada, Australia, and sometimes the US), though we have found Nord and Surfshark to be a more powerful Netflix VPN in more recent tests.
If you want to get stuck in to configuration, you'll have a selection of protocols to choose from, check for DNS leaks on your network, activate your kill switch and enable split tunneling (although the latter is only available on Android).
If you have any trouble with ExpressVPN's apps – and, let's face it, no VPN is trouble-free 100% of the time – the 24/7 live chat support responds in seconds and has, in our experience, always been able to resolve any issues we've faced.
The only downside is that Express's mobile VPN only allows five simultaneous connections per plan – if you've got a whole ton of devices you won't be able to cover them all at the same time, but thankfully you can install the app on as many as you like and log in and out as you wish.
If you want the easiest, most powerful and most reliable mobile VPN available today, ExpressVPN is the choice for you – it really is that simple. But, if you're not happy with the service, every customer is covered by a 30-day money-back guarantee so you can get to grips with the service before you commit.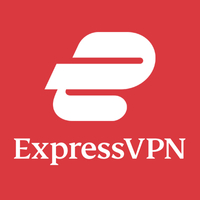 Tom's Guide readers get 3 months free from ExpressVPN
Tom's guide readers signing up to a 12-month plan will get three months absolutely FREE. That's 15 months for the price of 12. And, don't forget that you'll be covered by the 30-day guarantee should you realise ExpressVPN's not for you. What's to lose?

While Surfshark isn't as established as some of its rivals, after our Surfshark review it has quickly become a Tom's Guide favorite thanks to its charming simplicity and aggressive pricing. It's not going to be for tinkerers who like to adjust tons of settings, but if you're looking for a cheap, reliable mobile VPN, it's a great choice.
The app itself is nice and intuitive, and offers one-touch connection to the best server. And, while it's not as in-depth as others, it's got all the essential features like a kill switch, a selection of protocols and auto-connect. For most, that's going to be plenty.
Surfshark's a great choice for streaming fans, too, as it unblocks a host of Netflix libraries and other services, as well as maintaining great connection speeds on all but the farthest-flung servers. If you want to stay really secure you'll also be able to use Double Hop, which connects you to two servers in tandem for extra privacy.
The biggest selling point, though, is Surfshark's price – at around $2.50 a month, it's one of the best-value VPNs out there, especially considering it has a brilliant unlimited connections policy so you really can cover all your devices.
While it can't compete with ExpressVPN in terms of power and sheer speed, Surfshark offers a seriously tempting package of a useful mobile VPN, bargain pricing, and unlimited device support.
Sign up now on the Surfshark website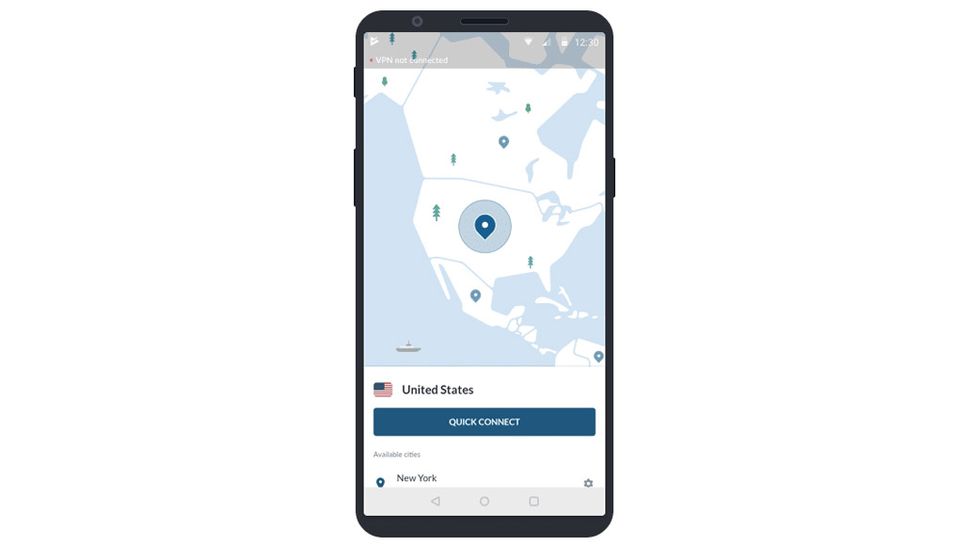 As a stalwart of the online security game, it's no surprise NordVPN has developed an excellent mobile VPN to sit alongside its powerful desktop clients. Covered by the same great secure software as their PC brethren, the apps are super secure and offer users real privacy – check out our NordVPN review for more info.
Nord's apps are a sound choice for those looking to stay secure on the go, and will make sure you're safe when connecting to public Wi-Fi. Also, they offer some interesting features not often seen in mobile VPNs – namely Onion over VPN, and a Double VPN feature similar to Surfshark's.
A big bonus for privacy seekers will be that NordVPN has very recently undertaken a second independent audit of its servers and privacy policy, which demonstrates a true commitment to the protection of its customers.
One minor downside to NordVPN's apps, however, is the design. The mobile VPN shares the same map-based interface as the desktop clients, and while that works on a large screen, devices with smaller displays make the apps feel cramped and a little tricky to use.
That said, a swipe up will get you to a VPN server list, and in practice you'll only be spending a minute or two using the app, while the rest of your time will be spent enjoying internet anonymity.
Other than that, Nord's apps are extremely functional and simple to use, and will certainly appeal to those who seek maximum security in their VPN.
Sign up now on the NordVPN website.

Fancy a mobile VPN with unbeatable privacy credentials and features? Look no further. Proton VPN offers hugely powerful apps on all mobile operating systems, and you'll even be able to test it out by using the free version. In our full Proton VPN review, we found it one of the very best free VPNs on the market.
Beyond privacy, though, Proton VPN is also capable of unblocking Netflix, and with it you'll get access to a number of regional libraries – not just the US. Combine that with great support for other streaming sites like BBC iPlayer, Disney+, Amazon Prime Video and more, and you're onto a winner.
If you're a bit of a VPN newbie, there's a chance that you might find the apps a little complex, but in truth they still feel thoroughly modern in practice, and we wouldn't let that put you off. Definitely worth considering.
Sign up now on the Proton VPN website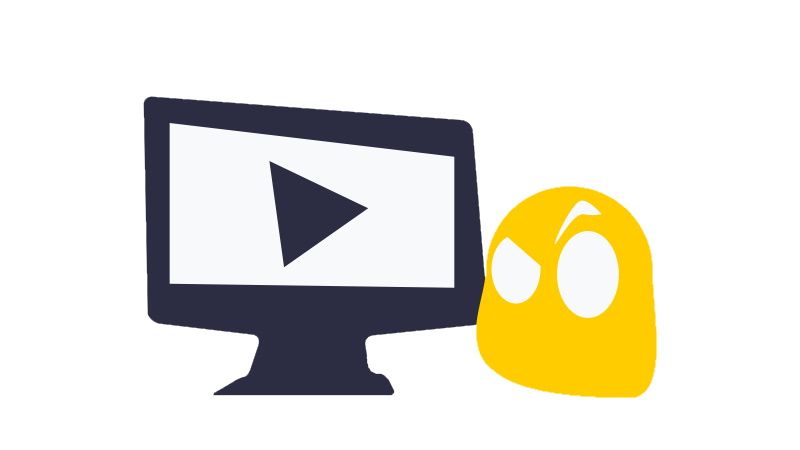 CyberGhost is a good choice of VPN for those who love torrenting and streaming. While the mobile VPN is pretty simple, CyberGhost is priced keenly and can do pretty much all most users will need – read more in our CyberGhost VPN review.
A neat feature is split tunneling which is available on mobile, and CyberGhost also switches ports regularly to maintain your security. However, if your connection fails, you haven't got a kill switch to keep you protected, and you won't be able to change protocol either (the apps only use OpenVPN).
If you go for the longest plan it's an affordable option – but our #2 choice Surfshark is even cheaper and is the more well-rounded service. However, CyberGhost has a huge number of servers and millions of people who use them, so they must be doing something right.
If all you need is a mobile VPN to keep you safe on the go and stream content, then CyberGhost is a great choice. However, for most people, there are probably better options further up the page.
Sign up now on the CyberGhost website.

Best mobile VPN app FAQ