A streaming VPN is the perfect tool for getting access to more content worldwide. You can use the best VPN to access regional services like BBC iPlayer and Peacock overseas, get the best price on pay-per-view sporting events, and use paid-for sites like Hulu outside of your home country.
A good example is the black comedy It's Always Sunny in Philadelphia, which is available on Netflix In the UK, but is a Hulu exclusive in the US. A streaming VPN can change your location, allowing you to watch the show on Netflix in America.
The opposite is also true. If you're abroad, you won't be able to watch services like Hulu, ESPN, or BBC iPlayer outside your home country. A streaming VPN can make it seem like you're right back at home, no matter where you've traveled to.
What makes a great streaming VPN?
When choosing a streaming VPN, you need to look for three things – reliable access to plenty of streaming sites, a good variety of servers, and excellent speeds. Our top pick (read the full ExpressVPN review for more) combines all these with a clean, polished interface that makes streaming overseas content super simple, all alongside excellent privacy.
Not all VPNs have that combination. There are a number of streaming sites that have cracked down on VPN use, and many lesser VPNs simply can't access them. BBC iPlayer is one of these, and it proves to be a stumbling block for many VPNs – even those that can crack Netflix.
Also, it's worth noting that while we've never heard of it actually happening, many streaming providers forbid the use of VPNs, under the threat of account termination. If you want to go on, though, alongside ExpressVPN there are a number of other excellent options that fill out this list. So, read on to discover which streaming VPN is the right one for you.

The best streaming VPN today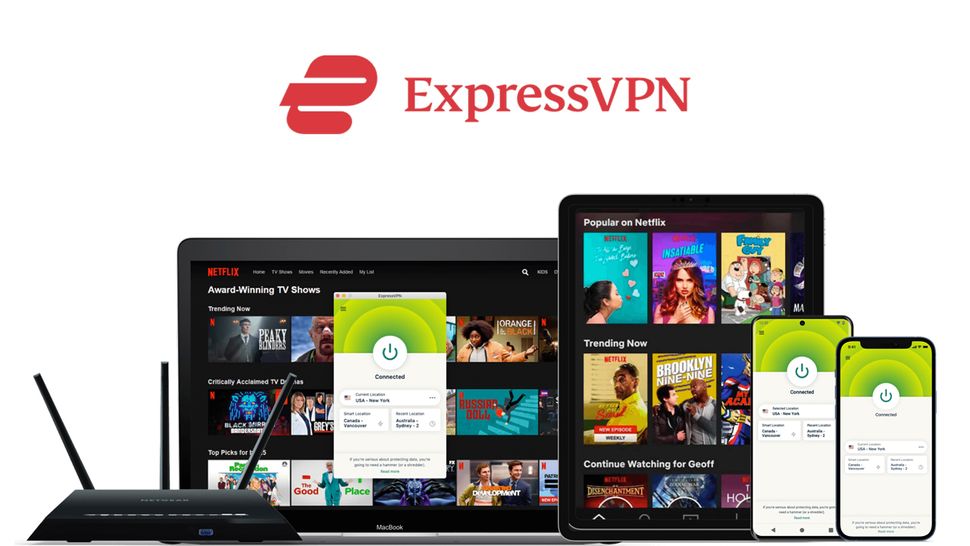 From our testing, ExpressVPN is our #1-ranked VPN on the market. However, one if its standout features is its excellent capabilities as a streaming VPN, as it offers the triple whammy of speed, security and excellent international coverage.
That all means you can get access to over 3,000 servers across 94 countries, so no matter where you are it should be possible to get stuck into streaming media from back home. Connection speeds are reliably fast, so even streaming in 4K and HDR shouldn't be an issue.
Unlike many other VPNs, Express unlocks Netflix, iPlayer, Amazon Prime, YouTube and more – all the more impressive when you know these streaming services are constantly trying to actively block VPNs. However, it's worth noting that ExpressVPN struggled with iPlayer near the end of 2020. While it's now working perfectly again, it's good to keep in mind.
If you do run into any snags then excellent the 24/7 live-chat customer support is always there to get you going again. It's staffed by knowledgeable and genuinely helpful people that want – and know how – to get you what you need.
While streaming might be a priority, security is also paramount and ExpressVPN sports enterprise-level encryption along with a selection of protocols. That means you're guaranteed online anonymity, letting you stream in peace without the threat of third-parties potentially invading your privacy.
All that, and you also get a 30-day money-back guarantee, meaning it's essentially free to try for a month to make sure it suits you perfectly.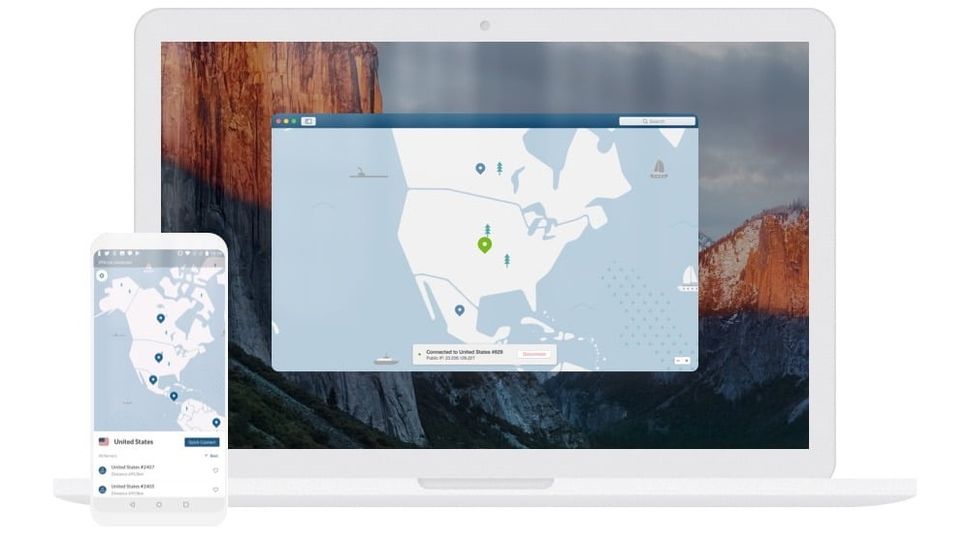 NordVPN is built for security, and it's a great streaming VPN to use if you're concerned about anyone else watching with you (for a more in-depth analysis, check out our NordVPN review). The fact that it offers more than 5,600 servers in 59 countries is just a bonus which ensures great speeds no matter where you end up.
On top of excellent encryption there is a handy SmartPlay feature. This encrypts you data in a more streamlined fashion, allowing you to eke out every last drop of performance from your connection. Especially useful for streaming in HD, Nord's SmartPlay also sidesteps streaming services' VPN blocking tools, meaning you're guaranteed to have access to anything you want to watch.
In our most testing, it appears that NordVPN's iPlayer unblocking has vastly improved, and it can now reliably unblock the BBC's streaming service. However, Amazon Prime was a little tricky, and just using the desktop client didn't get us access. After following Nord's instructions we got it working through the browser extension, so, while you can get access, it's may not be entirely straightforward.
NordVPN's mobile apps are fully featured and provide much the same experience as the desktop clients. However, one thing we wish it had changed is the map-based interface – on a handheld screen it makes selecting servers a hassle, and we'd like to see a regular list from the start.
Other than minor issues with the apps, however, NordVPN is an excellent streaming VPN that almost always performs reliably.
Sign up now on the NordVPN website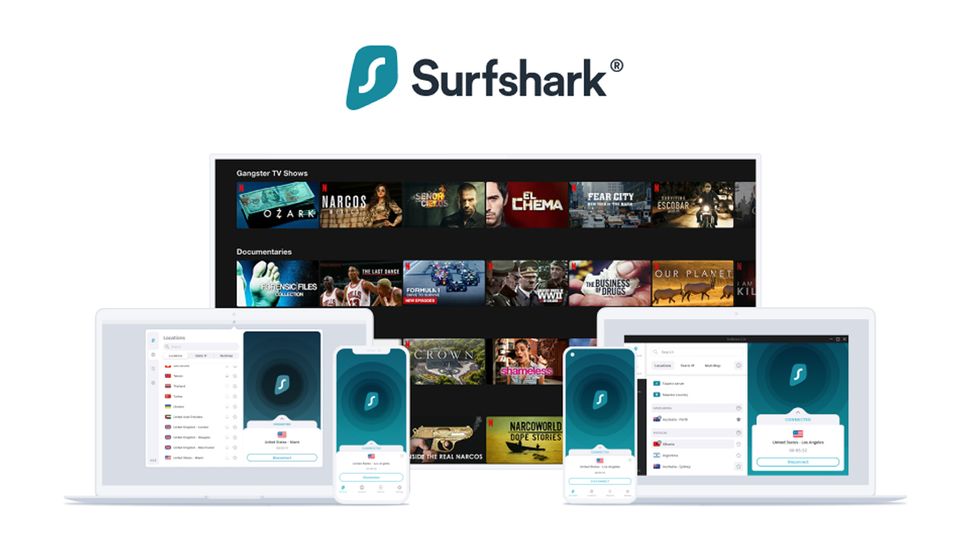 In our Surfshark review, we found that the provider delivers an excellent mix of speed and value, but doesn't scrimp on security. As such, it's an ideal streaming VPN for use with Netflix, Amazon Video, BBC iPlayer, YouTube and more. Something that really does inspire confidence is that Surfshark even lists the countries it can access Netflix in – there's no guesswork here.
Another bonus is that Surfshark works well as a Fire Stick VPN, so it's a great option for getting geo-blocked media streaming on your big TV. It's simple to use, which is perfect for beginners, but there's a fair number of settings to tweak, too.
Compared to some other further up the list there's not a huge amount of configuration on offer – but if all you're interested in is getting access to overseas Netflix then that's probably not a problem, and the unlimited simultaneous connections mean you can protect every device you own.
With a seriously tempting price and a 30-day guarantee, Surfshark's an excellent streaming VPN that should be on your list.
Sign up now on the Surfshark website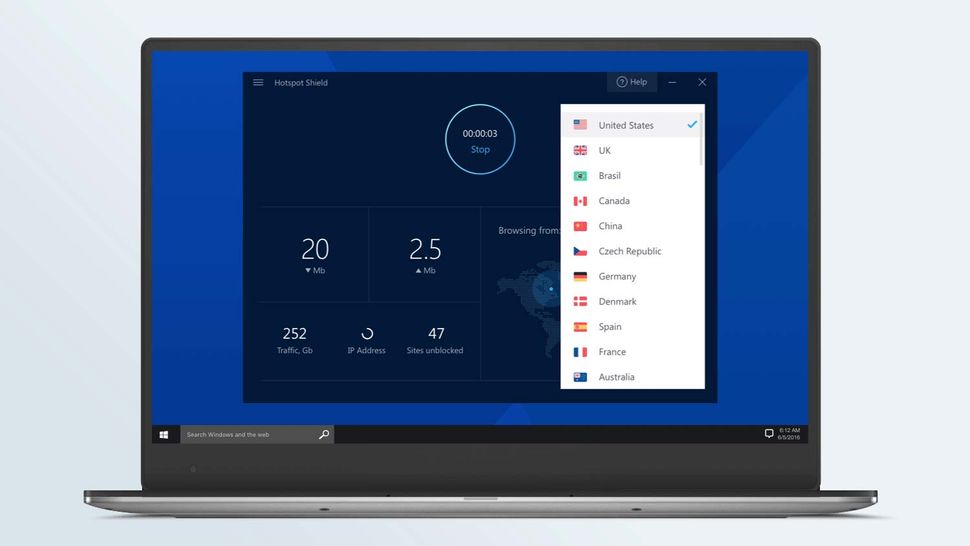 Much like Surfshark above, Hotspot Shield is a simplistic streaming VPN that's reliable and can get you access to just about every service you could imagine – although in our Hotspot Shield review we did struggle to access Netflix Canada, which just so happens to be one of the best-featured libraries.
Hotspot Shield's standout feature is its Catapult Hydra protocol which allows its to reach the heady heights of over 400Mbps (on a suitable base connection, of course). That's up there with the very fastest VPN services, but there are a couple of issues.
Thanks to the fact Hotspot Shield only uses Catapult Hydra, you can't use the VPN with anything other than the bundled apps. That's not going to trouble a lot of users, but it's worth bearing in mind.
The apps are also fairly lightweight. Again, for casual users this could be more of a positive than a negative – with very few options, they 'just work' – but you won't find a huge amount of configuration on offer, even if you start digging for it.
Overall, though, if you're just after a fast, effective streaming VPN, Hotspot Shield is a real contender.
Sign up now on Hotspot Shield's website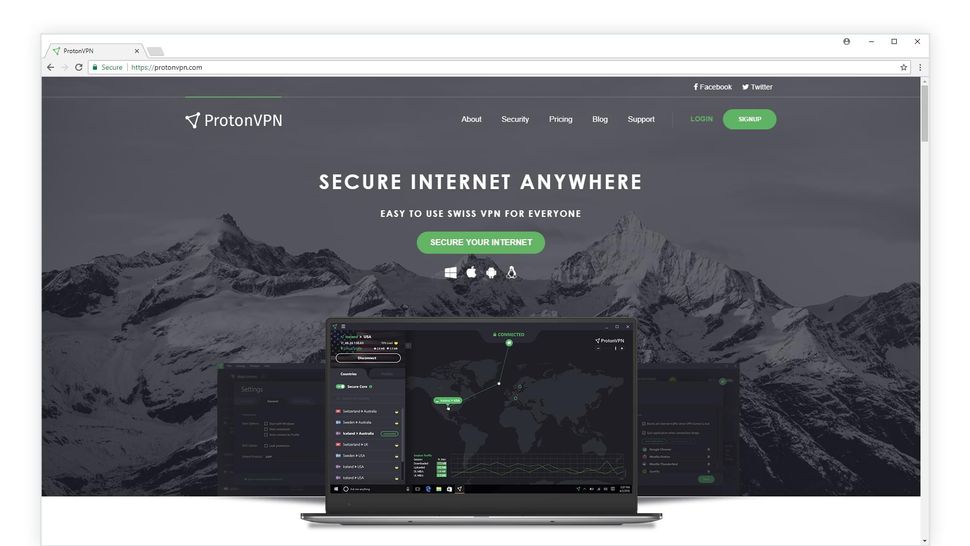 Although perhaps a bit of a wildcard here, in our ProtonVPN review we found that the Swiss provider delivered better than much of the competition when it came to unblocking streaming services. Netflix, Amazon Prime, BBC iPlayer – you name it, ProtonVPN can get you watching.
What's more, anyone can download ProtonVPN and get a full seven-day VPN free trial without any payment or credit card details. That means you can test it out and make sure you can watch your favorite shows on your favorite services before commiting to any payment.
However, it is worth noting that only ProtonVPN's Plus plan guarantees streaming access – and that works out at $8 a month, which is a little pricier than the competition. ProtonVPN does pride itself on serious security as well, though, so if you want to enhance your streaming and stay safe online, this could be an excellent choice.
Sign up now on the ProtonVPN website
Streaming VPN FAQs
What is the best streaming VPN?
We rate ExpressVPN as the best streaming VPN on the market. It delivers excellent speeds, unrivalled content unblocking performance, and has servers in just about every country you could ask for. What's more, you'll get a 30-day money-back guarantee so you can test the service risk-free for a month.
How does a streaming VPN work?
Every VPN works in the same way – it diverts your device's connection away from your internet provider's and instead uses one its own servers. Doing this means your ISP can't see what you're viewing, and an added bonus is that VPN server traffic is much more encrypted than the naked connection from your router.
A streaming VPN can get you access to overseas content by rerouting your connection through one its servers in a foreign country. By doing that, to any website it seems like you're in that country, and subsequently you'll be able to access any and all content that's usually only available if you're physically in that area.
What can I use a streaming VPN for?
There are two basic cases for using a streaming VPN – you're either abroad and want to watch familiar but now geo-blocked content form back home, or you're at home and want to watch geo-blocked content from abroad.
Whatever your reasons, there's a huge amount of content on offer that you can only get with a streaming VPN. Netflix has a vast amount of content that's only available in certain areas, and services like Hulu and BBC iPlayer are only available in one country.
However, there's more to be had if you're a sports fan. If you're away from home and don't want to miss a game that's being shown on domestic TV, you can access that through a streaming VPN. The same goes if you're a paying customer of a sports streaming service – just turn on your streaming VPN, log in to your streaming service and watch.
What are the best TV streaming services?
There are more video services to pick from these days than there were big chain video rental stores in the nineties. We've come a long way. But some practices still seem outdated, like geo-restrictions to keep certain content for particular locations. All the best services have these in place, but many don't seem too concerned about VPNs which get around the issue.
From Netflix and Amazon Prime Video in 4K and HDR to BBC iPlayer, Hulu and YouTube and Disney+ – there are lots of streaming services to pick from and enjoy anywhere using a VPN. Want to find the best one for you? Check out our best video streaming services guide.