Cyber Monday bargains are the best you'll find all year – and it's the same in the world of VPNs. So, while the weekend is nearly over, there's still time to grab a huge Cyber Monday VPN deal, save some cash, and head into the new year with your digital privacy intact.
For the past few years, I've followed all the biggest VPN deals from all the best VPN services, and now that Cyber Monday is here, plenty of VPNs are offering substantial savings. However, it's worth noting that some providers – ExpressVPN, for example – don't really do sales or discounts at any time of year.
Whether you're interested in staying more private online or simply want to unblock regional Netflix content, now's a great time to bag yourself a VPN. On this page, I'll be running down the best Cyber Monday VPN deals that extend into Cyber Monday, including an exclusive offer from NordVPN, the likes of which I've never seen before...
Cyber Monday VPN deals - quick list
Below, I've pulled together direct links to the very cheapest prices available today for all the best providers. Now that we're in the final stretch of the Black Friday/Cyber Monday weekend, almost all the prices below are better than I've seen all year – so whatever provider takes your fancy, you'll know you're getting the very best deal possible. Keep reading to see which services are really offering a bargain.
The best Cyber Monday VPN deals of 2023
The headline this year is easily NordVPN's incredible offer. Exclusive to Tom's Guide (don't say we never treat you), anyone signing up for the 2-year plan will get an Amazon gift card for free. Depending on which plan you choose this could be $10, $20, or $30, but you'll also get a bargain price of $2.99 a month.
IPVanish and Surfshark are also currently cheaper than they were over Black Friday and Cyber Monday last year, with PIA, NordVPN, and CyberGhost being pretty similar in terms of monthly cost. As such, there's a huge range of bargains on offer, and just about all the deals are live now – so it's time to pull the trigger if you need a VPN.
Exclusive deal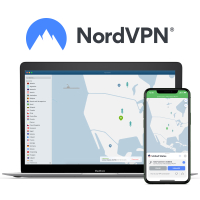 1. NordVPN: 69% off + a FREE Amazon gift card
NordVPN is one of the very best-reviewed VPNs on the market, with impeccable privacy and unrivaled streaming unblocking power. Sign up between now and November 29, and you'll not only get a bargain price of just $2.99 a month, but you'll also get a $10 Amazon gift card absolutely free.
There's a 30-day money-back guarantee so you can test it out – although you won't get the gift card if you cancel – and the excellent support team is always on hand to help if you have any issues getting up and running.
Deal ends November 29, 2023.
> Read my in-depth NordVPN review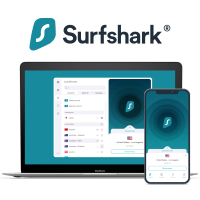 2. Surfshark: 80% off + 5 months FREE
Surfshark is always great value, but this Cyber Monday deal makes it even more inviting. Right now you can claim an extra 3 to 5 months free (depending on which plan you choose), making this bargain VPN even cheaper. Starting at $1.99, this is a limited-time offer that's definitely worth picking up before it's too late – sub-$2 prices don't stick around for long.
> Read my in-depth Surfshark review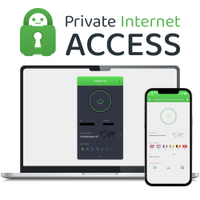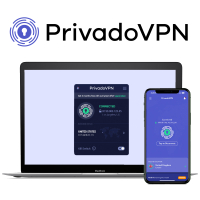 4. PrivadoVPN: 90% off + 3 months free
Save 90%: If you're looking for a VPN that balances speed, unblocking power, and solid security, then PrivadoVPN is your match made in heaven. Plus, when you sign up for a 2-year plan, you'll get an extra 3 months for free. At $1.11 a month, it's incredibly cheap.
A 30-day money-back guarantee gives you plenty of time to put the service to the test on your own devices – and check out its impressive roster of features for yourself.
> Read my comprehensive PrivadoVPN review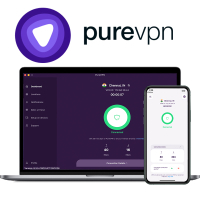 5. PureVPN: 85% off at just $1.83 per month
If you're after long-term VPN cover for as little as possible, this unbelievable VPN deal from PureVPN is perfect. It's verified zero-logging, useful for accessing US Netflix, and has apps for tons of devices.
It's not quite as cheap as it was last year, but don't be surprised if PureVPN launches a last-minute price drop.
If you'd rather not commit to such a long plan, PureVPN is also offering an excellent one-year plan for just $1.99 per month, which also includes a subscription the brand's password manager PureKeep.
> Check out my in-depth PureVPN review plan for just $1.99 a mon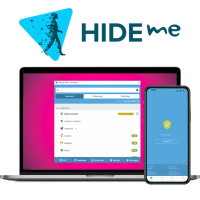 6. Hide.me: 78% off + 3 months FREE
Hide.me is a slightly younger player in the game, but it's excellent value at $2.22 per month, and a well-trusted brand overall. It's definitely worth checking out if you're looking for a super customizable VPN experience.
> Read my Hide.me review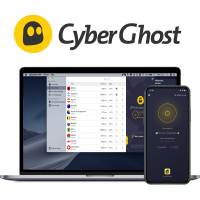 7. CyberGhost: 84% + 4 months FREE
This Cyber Monday CyberGhost deal is offering incredible savings on a great streaming-focused VPN. What's more, this appears to be a semi-permanent pricing change, so this $2.03 per month price could be around for the long run.
> Check out my in-depth CyberGhost review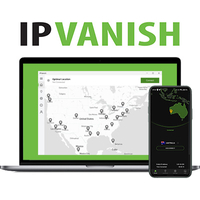 8. IPVanish: 81% off + 3 months free
While the $2.49 per month price isn't necessarily a Cyber Monday VPN deal, it is exclusive to Tom's Guide readers and will get you an excellent price on one of the biggest VPNs in the industry. With great speeds and funky apps, it's great for those who want to get the most out of their VPN.
> Read my full IPVanish review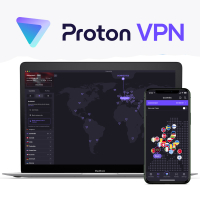 9. Proton VPN: 60% off at just $3.99 per month
Proton VPN's one sale of the year comes around Cyber Monday, and while it isn't the biggest saving, it is the cheapest you'll ever see the Swiss provider. It's super secure and offers a number of features unavailable elsewhere, like its Secure Core servers – plus it's great for streaming.
> Check out my complete Proton VPN review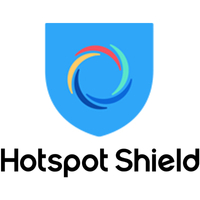 10. Hotspot Shield: 75% off | EXCLUSIVE
Speedy provider Hotspot Shield performed well in our last round of testing, and what's more, the provider's just launched an exclusive deal for Tom's Guide readers. Bag three years of Hotspot Shield for just $2.49 per month, with no renewal hikes plus a 45-day money-back guarantee.
> Read my full Hotspot Shield review
How did I choose these Cyber Monday VPN deals?
My choice and ordering of these deals is of course subjective, but there's a method to how I've ranked them.
While the very cheapest options (PrivadoVPN, PureVPN) do cost less money than, say NordVPN, I've placed NordVPN at the top because of the difference to the regular price, the added value that comes with free extra months and an Amazon gift card, and the sheer quality of the product.
This logic continues down the page. These aren't ranked in perfect price order as while I think it's still worth considering the very, very cheap options, slightly more expensive – yet still heavily discounted – VPNs offer a lot more to the user in the real world.
You'll also notice that my #1-rated provider ExpressVPN isn't here at all. That's because the premium brand chooses not to engage with any kind of discounting at all. There are plenty of other places I'll happily recommend ExpressVPN as my top choice, but a page on which I'm helping my readers save money is not one of them.
Lots of other incredibly cheap services haven't made the cut. This is because in Tom's Guide's expert VPN reviews, they simply weren't up to scratch, and I'm only interested in recommending the best of the best when it comes to personal online privacy.
Cyber Monday VPN deal FAQs
Why do you need a VPN?
In short, a VPN is a tool that can help you maintain anonymity online. It reroutes your traffic away from your Internet Service Provider's (ISP) servers and through its own private, encrypted servers. This means your ISP can't track what you're doing online.
Also, each time you connect, your IP address changes. This makes it much harder for sites to track and locate you, meaning it's less likely for a detailed profile of your activity to build up. These are often sold to advertisers and marketers to show you 'relevant' products.
One of the most popular VPN uses is for unblocking streaming sites. Netflix, for example, shows different content to people in different countries. By connecting to a UK VPN server, for example, you can watch UK-exclusive titles from anywhere in the world.
You can learn more in our detailed what is a VPN article.
Should I sign up to a VPN right now?
Yes! Right now almost every VPN provider on this page is as cheap as I've ever seen it, and a number of these deals are only available for a limited time.
If you're on the fence and waiting for the cheapest time to test out a certain VPN provider, now's the time to do it.
What are the best Cyber Monday deals?
Want more than just a VPN? My colleagues have pulled together some of the best savings below:
Still want more? Check out our AI deal finder to scour every deal from Future's brands, including Tom's Guide, TechRadar, PC Gamer, and so many more!
Disclaimer
We test and review VPN services in the context of legal recreational uses. For example: 1. Accessing a service from another country (subject to the terms and conditions of that service). 2. Protecting your online security and strengthening your online privacy when abroad. We do not support or condone the illegal or malicious use of VPN services. Consuming pirated content that is paid-for is neither endorsed nor approved by Future Publishing.