Black Friday and Cyber Monday are but a distant memory for now, and it's time to recap the incredible Black Friday VPN deals we saw over the shopping season.
From ridiculous baseline prices on long-term plans to premium providers offering best-ever discounts, it was the perfect time to bag a bargain on quality cybersecurity software to stay private online and expand your streaming potential.
Here, we'll be running down the best deals we saw, and outlining what we expect to see next year.
The star of the show was easily PureVPN's 5-year deal. At just $1.13 a month with our exclusive code TECH15, no other provider could match it. And, if you'd prefer a shorter-term option, the 1-year plan was just $1.99 a month, and included a free sub to PureKeep, PureVPN's password manager.
It's worth noting that this offer will be valid until the end of December 2022, so it may well still be available. Grab it if you can.
One of our favorite cheap VPNs, Surfshark, was even cheaper than usual at just $2.05/mo on a two-year plan, and the bargain provider's also threw in two months absolutely FREE.
To browse every deal we saw on Black Friday, all you need to do is keep scrolling...
VPN Black Friday Deals: Quick Links
For your convenience, we're keeping all the links below live in case you want to check out each providers' current pricing. A trend we notice every year from VPNs is that they maintain their discounts for a considerably longer period than retailers like Amazon, for example. So, take a look now – you may still get a bargain.
Last Year's Black Friday VPN deals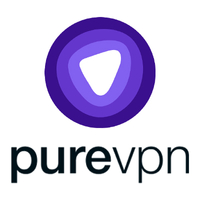 PureVPN | 5 years | $1.13/mo + code TECH15 | 90% off
If you're after long-term VPN cover for as little as possible, this unbelievable VPN deal from PureVPN is perfect. It's verified zero-logging, useful for accessing US Netflix, and has apps for tons of devices.
We don't rate it quite as highly as many of the other services on this page, but if you add the code TECH15 at checkout, it'll cost you just $1.13 a month. It's a reliable VPN, and at that price you can't go wrong.
If you'd rather not commit, PureVPN is also offering an excellent 1-year plan for just $1.99 a month. Plus, Tom's Guide readers can claim a free subscription of PureKeep, PureVPN's in-house password manager.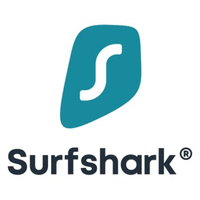 Surfshark | 2 years + 2 months FREE | $2.05/mo | 83% off
Surfshark is always great value, but this current back to school deal makes its price even more inviting. Right now you can claim an extra 2 months FREE, making this bargain VPN, well, even more of a bargain. This is a limited-time offer, and definitely worth picking up before it's too late.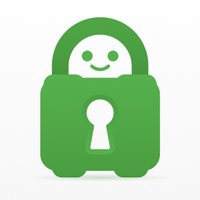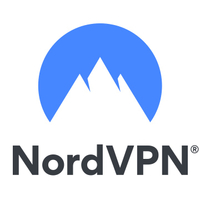 NordVPN | 2 years | $2.99/month | Save 63%
NordVPN's current deal isn't especially for Black Friday, but it's still an absolute bargain. At just $2.99 a month it's really affordable, and for our #2-rated VPN overall it's unmissable – plus you're covered by a 30-day money-back guarantee should you not enjoy the service.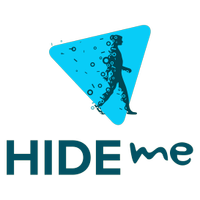 Hide.me | 1 year + 5 months FREE | $2.88
Hide.me's Black Friday VPN deal is a little different to the others – it's a relatively short-term plan, but it's an absolute bargain. Working out at $49 all-in for 17 months of cover, it's definitely worth checking out if you're looking for a super customizable VPN experience.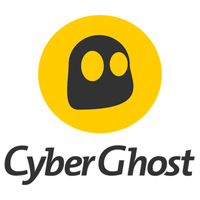 CyberGhost | 2 years + 2 months FREE | $2.03/mo | 82% off
If you don't mind signing up for three years at a time, this Black Friday CyberGhost deal is offering incredible savings on a great streaming-focused VPN. What's more, this appears to be a semi-permanent pricing change, so this $2.03/mo price could be around for the long run.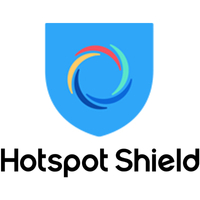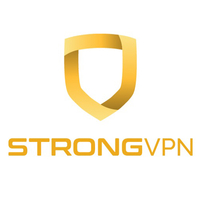 StrongVPN| 1 year | $3.66/mo | FREE cloud storage
A contender for 'most improved', StrongVPN is an excellent choice no matter the price – but this deal is great. At just $3.66 a month on a 1-year plan it's not a huge commitment, and you'll also get 250GB of FREE SugarSync cloud storage thrown in.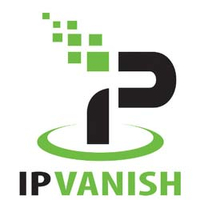 IPVanish | 1 year | from $3.19/mo
This deal from IPVanish isn't worth missing out on. At just $3.19 a month on the 1-year plan it's good value – and in our testing IPVanish was a very fast provider, delivering speeds of up to 800Mbps. At this price, it's well worth checking out.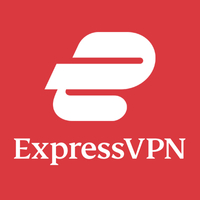 What do we expect from 2023 VPN Black Friday deals?
If we're honest, we expect to see much of the same from all the big providers. PureVPN will no doubt offer a incredible discount on a long-term plan, and big names such as a NordVPN and Surfshark will, offer tasty offers – if not quite as substantial as smaller services.
As for our #1-rated provider ExpressVPN... Don't hold you breath. Team Red has been committed to maintaining its premium price point year-round for as long as we can remember. But if you're listening, Express, we're always happy to be surprised...
However, you don't have to wait until Black Friday to get an excellent price on a quality product. As of December 2022, many of these deals are still live, and throughout the year most providers chop and change their prices and plans frequently. So, whenever you're in need, make sure to check out our list of the best VPN deals available right now.
VPN Black Friday deals FAQ
What makes a good VPN Black Friday deal?
As you'd expect, the best of the best are priced accordingly – for example, the unrivalled ExpressVPN is a little more expensive than others at $6.67 a month.
However, if you're willing to settle for a less powerful but still perfectly usable VPN, you can save a lot. It's also worth considering how long you want to commit for.
If you fancy signing up to a multi-year plan, you can drop your effective monthly payments well below $2. However, if you value flexibility, it's worth checking out our guide to the best cheap monthly VPNs.
Why do you need a VPN?
In short, a VPN is a tool that can help you maintain anonymity online. It reroutes your traffic away from your Internet Service Provider's (ISP) servers and through its own private, encrypted servers. This means your ISP can't track what you're doing online.
Also, each time you connect, your IP address changes. This makes it much harder for sites to track and locate you, meaning it's less likely for a detailed profile of your activity to build up. These are often sold to advertisers and marketers to show you 'relevant' products.
One of the most popular VPN uses is for unblocking streaming sites. Netflix, for example, shows different content to people in different countries. By connecting to a UK VPN server, for example, you can watch UK-exclusive titles from anywhere in the world.
You can learn more in our detailed what is a VPN article.
Should I buy now?
Although the shopping season is officially over, we expect some of these Black Friday VPN deals to extend all the way through until the New Year. However, what we can almost guarantee is that they won't be getting any cheaper, and may end at the drop of a hat – so it's worth not waiting around and bagging the one you like.
If you don't fancy committing, it's worth checking out our guide on VPN free trials – one of those allows you to test out a service before settling into a long plan.
What should your VPN be able to do?
For the full gamut of VPN features, we highly recommend going for one of our top providers mentioned in our best VPNs guide. They'll keep you private, unblock streaming services, and also keep your Internet connections lightning fast.
If you're looking for secure cloud storage, going with a provider like IPVanish or StrongVPN is a good idea. They're not great streaming VPNs, but they're secure, and also give you access to SugarSync for a cheaper price than SugarSync alone.