A Chrome VPN extension could be the perfect privacy solution for many people. If all you need to do is switch your IP address, connect to a few different locations worldwide and access sites blocked by your ISP, then it's likely that you'll be tempted by a Chrome VPN's simplicity.
However, it's worth being cautious and doing your research when picking the best VPN for Chrome. There are tons of VPN and proxy extensions on the Chrome Web Store, and when you consider that this small application will effectively see every site you visit in your browser, picking a reputable provider is vital.
On this page, we'll run down the very best Chrome VPN extensions, including the most powerful paid options as well as a decent free choice.
What makes the best Chrome VPN?
There are two forms of VPN for Chrome: Chrome-only, and those that control the desktop app. For example, ExpressVPN controls the app you've got installed on your device from within Chrome, and while that offers a lot of advantages, it might not suit every user.
If you're only after basic functions and don't need full encryption, you may find a free VPN for Chrome that suits your needs, but if you're after in-depth features, privacy or streaming support, a more premium product will be necessary.
To help you decide, we've put together this list of the five best Chrome VPNs available today. Topping the list is ExpressVPN – it's easy to use, it's powerful, and best of all it offers full-device encryption – something no other Chrome VPN does. There are other options that are worth exploring, though, so read on to find the five top VPNs for Chrome available today.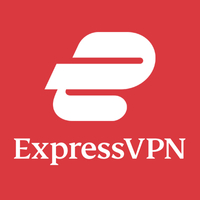 1. ExpressVPN – the most powerful Chrome VPN
ExpressVPN's Chrome VPN extension offers total control of the desktop app in-browser, and it's the most fully-featured option available. You can claim three free months through Tom's Guide, and you'll also be covered by a fantastic 30-day money-back guarantee.
The best Chrome VPN extensions in 2023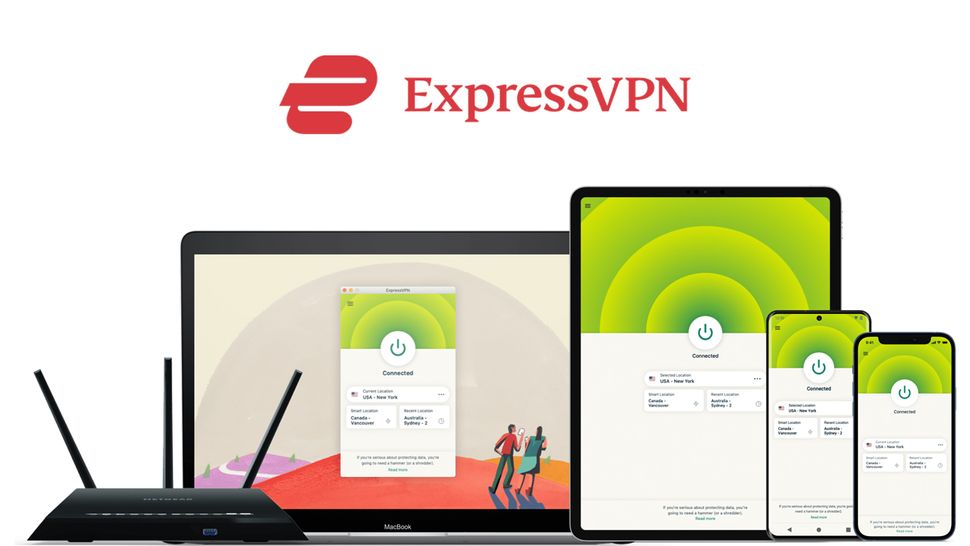 In our ExpressVPN review, we rated the BVI-based provider as our #1 pick overall, so it makes sense that you get an absolutely stellar Chrome VPN extension too. And yes, it's a full VPN extension, not just a proxy like some others offer.
What's you get is essentially the desktop app readily available in your browser. While that means you'll have to have the client installed, if you do, you'll have a lot of power at your fingertips.
Unlike many Chrome VPN extensions, activating ExpressVPN in-browser will give you full protection – not just your browser traffic, but your whole device. It's also really convenient that you don't have to launch the desktop app to use the browser extension. It's right there in Chrome, ready to go.
You'll get WebRTC blocking, location spoofing and HTTPS Everywhere (even when the extension's not turned on) to help keep you and your browsing private, alongside swift connection speeds, other apps for all your devices, and a cracking support system to help if anything goes wrong. Plus, the Chrome VPN blocks HTML5 geolocation from revealing your location – something the desktop app doesn't do automatically.
Find your way onto a streaming service site through Chrome while abroad and Express will have you covered, as it unblocks Netflix, Amazon Prime, YouTube and more – impressive when you consider these streaming services are constantly trying to actively block VPNs.
If you want to give the best Chrome VPN a test run, ExpressVPN offers a 30-day money-back guarantee, but we think you'll find it'll meet – if not surpass – your expectations of what a browser-based VPN can offer.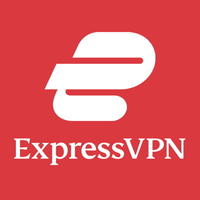 Get three months free of the best Chrome VPN
Tom's Guide readers signing up for 12 months of ExpressVPN will bag an excellent 3 months absolutely FREE. And don't forget, if you just want to give it a try with no obligation, there's a 30-day money back guarantee that you can rely upon without any quibbles.
Windscribe is a great choice if you're looking for a no-fee VPN, but what really stands out is its excellent Chrome VPN extension. While the service is a proxy, you don't need to install the 'real' VPN client on your PC to get it working. That's really useful for work laptops and other devices you might not want or be able to install software on, and addresses one of the main issues of the ExpressVPN extension – although you do miss out of full-device encryption.
Beyond that, the extension offers an impressive suite of features. There are tons blocking features, covering ads, social media and other trackers, WebRTC, website notifications and malware. You'll also get time zone and user agent spoofing, plus advanced cookie controls which can be set to delete any and all when you leave a page.
Like a fully-fledged VPN, the Windscribe Free extension can also virtually relocate you and get you access to geo-restricted sites, and by offering servers in 10 countries (over 60 if you decide to pay for a premium plan) you should have a decent selection to choose from, including Netflix-compatible 'Windflix' servers.
As an absolutely free service, there are a couple of drawbacks – chiefly that 10GB data limit – but for such a well-featured extension, that's something we can excuse. If it turns out you do need more than that, premium plans also have unlimited data.
While it can't compete in true power to ExpressVPN's extension that controls the desktop client, it's an entirely different beast. This standalone Chrome VPN extension is one of the best of its kind, and for free, it's certainly worth checking out.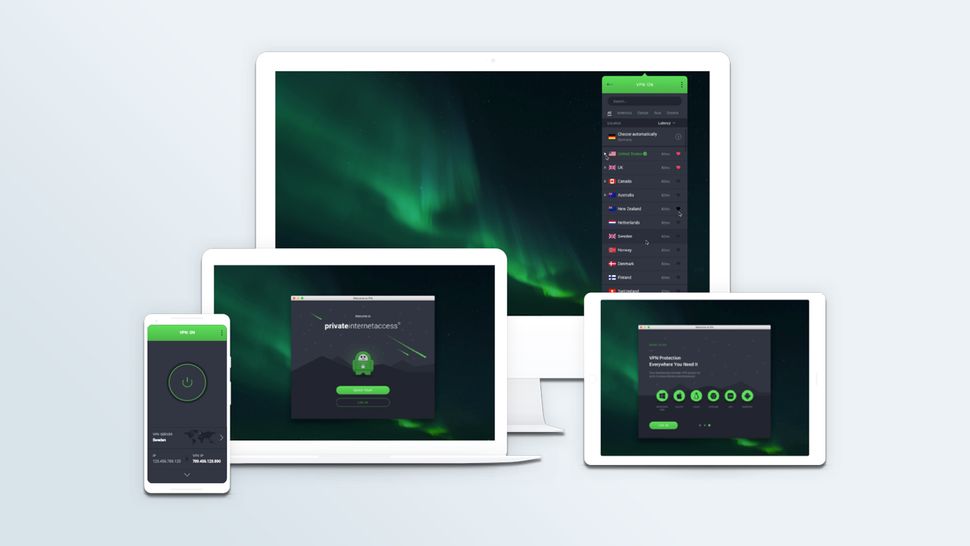 Private Internet Access – or PIA – is an affordable option that offers a huge amount of features in its Chrome VPN extension for the price. It also does this while remaining very easy to use, making this an ideal option for VPN newbies.
There are some great security features you get with its browser VPN extension including a third-party cookies blocker, Flash blocking or disabling, WebRTC leak protection, hyperlink auditing, credit card auto-filling and more.
Of course, PIA will also take care of the big stuff like blocking your location from websites as well as camera or microphone access, and download speeds remain above average with the VPN running. Also, in our testing we reported that PIA can access Netflix and Hulu – although it has struggled as an iPlayer VPN in the past. However, streaming is unlikely to work through just the Chrome VPN proxy at all.
While PIA doesn't offer the polish of ExpressVPN and support is somewhat lacking, it's a genuinely useful Chrome VPN extension available at a great price, and it's an option well worth exploring.
Sign up now on the Private Internet Access website.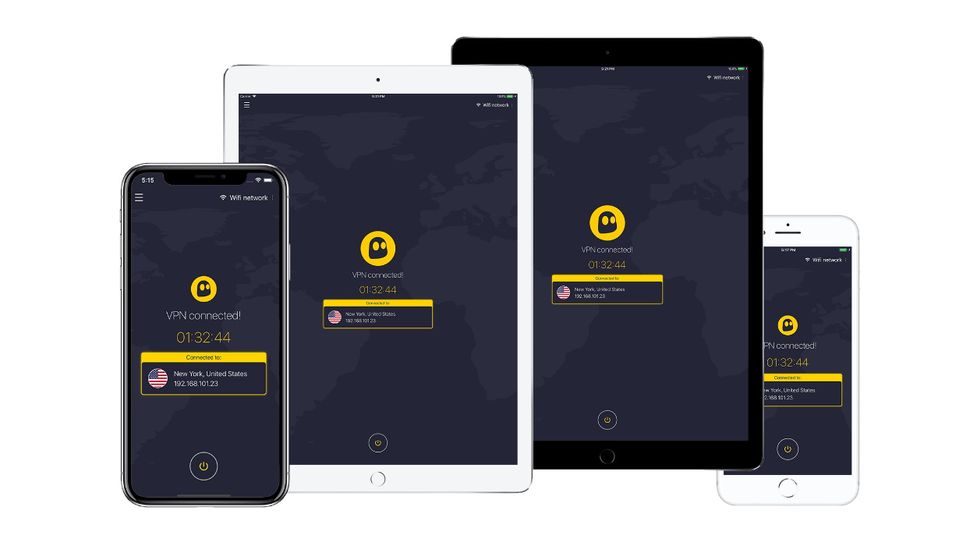 CyberGhost is known as one of the top VPNs on the market, and another string to its bow is the free Chrome VPN extension on offer. While not as powerful as the paid VPN, the browser extension can work without installing a desktop client, meaning it's super simple to use.
With 8 servers in 4 countries, there's a decent selection compared to some other free services.
If you want the full package, for a very reasonable price you can upgrade to a huge 7,000 VPN servers in 90 countries, plus you'll get access to CyberGhost's excellent desktop app with its streaming and torrenting streaming system. You'll also get a kill switch, customer support and great connection speeds.
While it's not as great as ExpressVPN, for a free Chrome VPN CyberGhost's offering is powerful and eminently usable. And if you upgrade, things only get better.
Sign up now on CyberGhost's website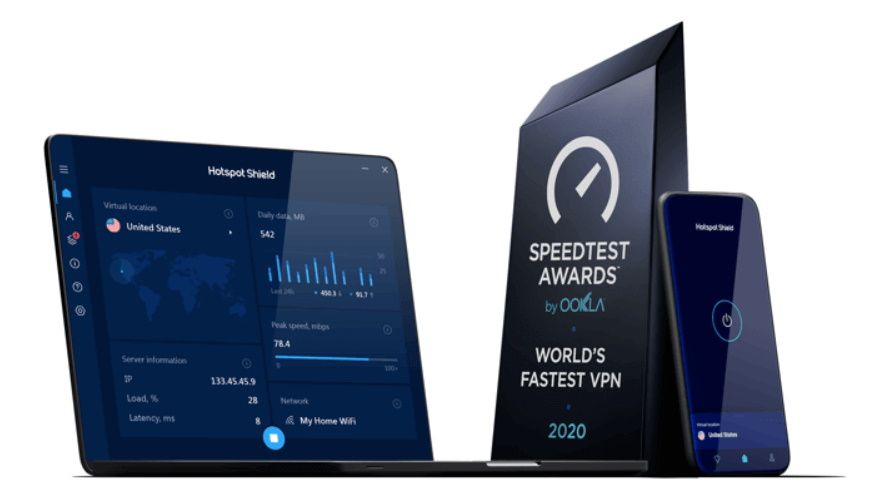 Hotspot Shield is a great Chrome VPN extension option if you want something that's simple to use, runs fast and is free. Yup, the free version works with very few strings, although it is basic with only four location choices – plus, it's not such a fast VPN as the premium version.
The reason Hotspot Shield is so simple is that when you fire it up with a single click, it automatically picks the fastest server based on your location – you'll be connected immediately.
For security you have a 256-bit encryption looking after you across the 1,800 servers spread over 80 countries. However, fans of true privacy will be disappointed in Hotspot's logging policy. While the provider claims not to store anything that can identify you, details like bandwidth used and connections times are.
If you're looking for a quick, simple Chrome VPN, though, Hotspot Shield is a good choice – and with a 45-day money-back guarantee, it's definitely worth giving a go if you just want basic privacy when you're out and about with your laptop.
Sign up now on the Hotspot Shield website.

Best Chrome VPN FAQ
Does Chrome have a VPN?
While Chrome is very well-featured, it doesn't offer a built-in VPN. However, that's not a problem as there are a huge number of browser VPNs to pick from – not least the top five above.
Thankfully, Chrome is also the perfect environment for a browser VPN to work in – it's stable, simple, easy to use and incredibly customisable, so there are some great Chrome VPNs that will work just as reliably as their standalone counterparts.
Is there a free Chrome VPN extension?
A free Chrome extension is a tempting prospect – browsing anonymity and data security for nothing sounds great. However, in practice these free services aren't as great as they seem.
The first thing to consider is where the free service is making its money. It's likely that you'll be seeing ads, or, more sinisterly, it could be skimming your data and selling it for profit. If that's happening, you're better off using no VPN at all.
There are some good free Chrome VPNs out there – like Windscribe at number 2 on this list – but on the whole you'll never be able to get a truly good all-round VPN experience unless you pay.
However, that doesn't have to break the bank. Surfshark, for example, offers a totally secure and fully-featured VPN service for less than $2.50 a month. While its Chrome VPN isn't powerful enough to feature on this list, it works well as a lightweight proxy extension – and at a price you'd barely notice, we think it's worth the investment.
What should the best Chrome VPN extension do?
A good Chrome VPN extension is one that's not only simple to install and use but also, ideally, offers some in-depth features too. While there are basic proxy versions which simply turn on and off within Chrome – and that's useful – we prefer more feature-rich options.
The option to pick the location you want to connect from is a really basic but helpful feature – perfect if you're looking to watch geo-restricted content in a tab and need a certain location selected.
Security features are also really helpful with blocking your location from websites, and blocking camera or microphone access are basic necessities. Extras we like to keep an eye out for are third-party cookie blocking, Flash blocking or disabling, WebRTC leak protection, hyperlink auditing and credit card auto-filling. Being able to use Netflix VPN unblocking is also useful.
Whichever option you go for, a VPN Chrome extension is only ever as good as the VPN behind – it so going for a fully fledged and feature-rich standalone VPN is always a good idea.
Got all you need to know? Now make sure that you're getting the very best VPN service with our expertly assembled top 10.