The day we've all been waiting for is finally here. Black Friday deals are live everywhere with retailers aggressively slashing the price of our favorite tech. This morning's Black Friday deals are obliterating prices we saw just a few days ago with many surprises in the mix.
All of Apple's new late 2020 Macs, for instance, are currently on sale. The new machines boast Apple's new M1 processor, which runs circles around Apple's Intel-based machines. The new Macs are up to $100 off at B&H Photo. Meanwhile, the AirPods Pro are just $169 at both Amazon and Walmart. That's better than any price we could've predicted back in September.
If you're shopping for a new TV, this is the year to go OLED. 4K OLED TVs have dropped as low $899, which is a price we never imagined to see. (Best Buy has the Vizio 55-inch 4K TV for $899). If you were hoping to spend less, there are many 65-inch and 75-inch 4K TVs going for as little as $399.
What remains disappointing are Black Friday deals on consoles. As expected, the PS5 and Xbox Series X are impossible to find in stock. And while we have see some epic Nintendo Switch bundles for just $299, they tend to sell out within the hour.
Excluding tech, today is a solid day to upgrade your home. We're seeing amazing mattress sales from the likes of Nectar, Sealy, and Casper. Many mattress retailers are taking up to $400 off on both mattresses, bedding bundles, and home furniture.
There's a lot of deal action happening this morning, so keep it locked to Tom's Guide for the best Black Friday deals right now.
Black Friday deals: quick links
Best Black Friday deals now
Best Black Friday TV deals
Best Black Friday laptop deals
Best Black Friday tablet deals
Best Black Friday headphone deals
Best Black Friday smartwatch deals
Best Black Friday mattress deals
Best Black Friday appliance deals
Best Black Friday gaming deals
Best Black Friday smart home deals
Best Black Friday phone deals
Best Black Friday streaming deals
Best Black Friday fitness deals
Best Black Friday photo book deals
Best Black Friday furniture deals
Best Black Friday Bluetooth speaker deals
Best Black Friday apparel deals
Best Black Friday Password manager deals
Best Black Friday Toy deals
Will there be a Black Friday 2020?
Absolutely! Black Friday is today Friday, November 27. However, Black Friday deals started well in advance of the Black Friday 2020 date. Amazon, Best Buy, and Walmart are just a handful of retailers that stated offering Black Friday deals last month. The pandemic has kept most brick-and-mortar stores closed, which means that we expect to see more online Black Friday deals than ever today.
Who has the best Black Friday deals in 2020?
Every retailer has Black Friday deals available this week. However, if you're wondering who has the best Black Friday deals — the answer is based on what you want to buy. For instance, Amazon, Best Buy, and Walmart tend to dominate when it comes to deals on 4K TVs, laptops, and smartwatches.
For deals on apparel and home goods, we recommend turning to stores like Macy's, Wayfair, Bed Bath & Beyond. Home goods is a broad topic and also includes mattresses. If you're shopping for the latter, mattress manufacturers tend to offer the best and biggest discounts, oftentimes undercutting box retailers like Macy's and even Amazon in some instances.
Will Walmart have Black Friday 2020?
Walmart brick-and-mortar stores will be closed on Thanksgiving Day. This year, Walmart has opted to offer three major Black Friday sales. The sales started at the beginning of the month with a new batch of deals being released every Wednesday evening.
The next batch of Black Friday deals from Walmart will make their debut on Wednesday, November 25 at 7pm ET. The deal list includes an epic price cut that will drop the AirPods Pro to $169, an Apple Watch 3 for $119, and stock of the PS5 and Xbox Series X.
Does Apple do Black Friday deals 2020?
The Apple Store is renown for not offering deals. However, every Black Friday Apple offers its Black Friday sale. The sale has varied year to year at times offering free Beats headphones with the purchase of select devices or discounts of up to 10% off on select Mac purchases.
For 2020, Apple will follow what it did the previous year. It's now offering a free Apple Store gift card with the purchase of select devices. For instance, buy an Apple Watch 3 and you'll get a $25 Apple gift card. To maximize the gift card value, Apple wants you to spend more. So to get the biggest gift card — a $150 Apple gift card — you'll need to purchase an iMac or a MacBook Pro.
Are stores doing Black Friday 2020?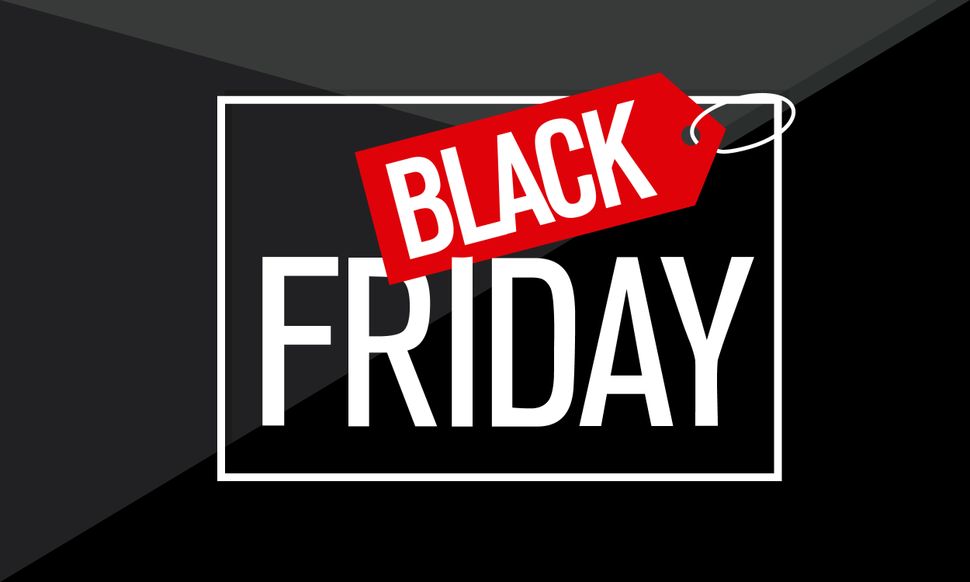 Due to the pandemic, the majority of brick-and-mortar stores have chosen to skip their traditional Thanksgiving Day in-store events. Walmart, for instance, will not open its stores on Thanksgiving and instead will release a new batch of Black Friday deals online. Other stores will offers curbside pickup to avoid having customers congregate outside their stories. If you're worried about deals — fear not. Stores are doing Black Friday deals this year, they're just releasing even more deals online than traditionally do.
Why is it called Black Friday?
The use of the term "Black Friday" to describe the retail holiday dates back to 1961 in Philadelphia. It was used to describe the crowded pedestrian and vehicle traffic that resulted the day after Thanksgiving. By 1975, the term had gained traction and was being used outside of Philadelphia.
These days, retailers have a different explanation for the term. For many companies, Black Friday marks the point in the calendar year when companies go "in the black," or finally begin to turn a profit for the year. The profit they make is due to the surge in shoppers looking for holiday deals.
Black Friday curbside and in-store pickup
The pandemic led to a summer of social distancing and the Black Friday 2020 holiday season will be no different. A few stores have announced they will be closed on Black Friday, which means gone are the days when you'd have to line up outside a Walmart for that killer TV deal.
Instead what you'll find this Black Friday is plenty of same-day curbside and in-store pickup. This way consumers can get their purchases in a safe manner without having to spend hours inside a store or a mall. It also cuts down on shipping costs and ensures consumers can get their devices on time.
During the early stages of the pandemic stores like Best Buy would limit the amount of people who could enter at once. Expect to see this procedure replicated at brick-and-mortar stores across the country.
Black Friday 2020 ads
You can't have Black Friday without proper Black Friday ads. These digital circulars are a way of teasing consumers with holiday deals. They're also great for building up hype. However, now that Black Friday is here — the ads have mostly ended.
Black Friday deals — what to expect
Black Friday 2020 will be exclusively online this year. That means online sales will likely break records (yet again). The rise in online sales isn't too surprising — it's something we've seen in previous years. Last year, shoppers spent $7.4B on Black Friday alone, reports Adobe Analytics. That's a 19.6% increase from the previous year.
In terms of what people purchased, the most popular Black Friday items last year included Frozen 2 toys, FIFA 20, Madden 20, and the Nintendo Switch. With new consoles slated to debut in the coming weeks, it's likely video games will once again dominate Black Friday deals.