Best portable chargers: Quick Menu
The best portable chargers keep your electronic devices powered while you're on the road. They can charge a wide range of devices, including phones, tablets, e-readers, and even laptops. Because you'll inevitably find yourself out of the house with low battery life, you'll need a reliable portable charger to keep your electronics going. Not having one could prove to be extremely inconvenient.
We've done a battery (pun intended) of tests on some of the best and most highly rated portable chargers on the market. To that end, we've pulled from both big brands and popular competitors. Our testing involves seeing how fast devices charge and how many full phone chargers each power bank stores. While these specific portable chargers regularly appear on bestseller lists, they're all different in a number of important ways.
We've got these best portable chargers ranked in order of what we would buy, with shoutouts for the best portable charger, our favorite compact charger, and the best portable charger for USB-C.
Recent updates
We'll be adding more products to this page in the coming weeks so be sure to come back to see what we've added.
Tony is a computing writer at Tom's Guide covering laptops, tablets, Windows, and iPadOS. During his off-hours, Tony enjoys reading comic books, playing video games, reading speculative fiction novels, and spending too much time on Twitter. His work has appeared in publications such as Laptop Mag, PC Mag, and various independent gaming sites.
The quick list
Here's a quick overview of the best portable chargers you can buy right now based on our testing and reviews.
The best portable chargers you can buy today
The best portable charger overall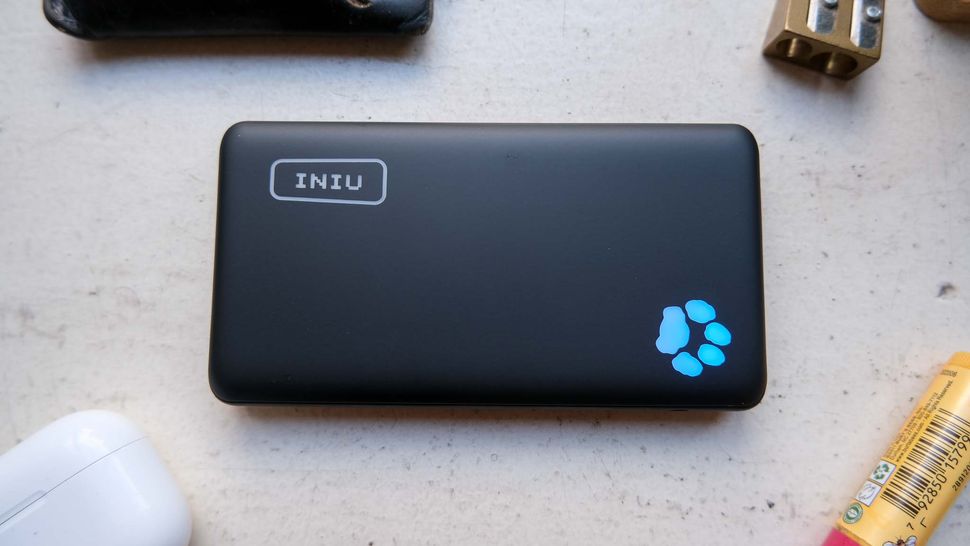 A shocking upset for the top slot, Anker (the typical standard-bearer) loses to INIU's 10000 mAh charger. This brick is one of the best portable chargers. Not only did its charging times and speeds sit near the top of the chart but it's got 2 USB-A output ports to the Anker PowerCore Slim 10000's single USB-A charging port. And since that second port can be the difference between powering a secondary device while you charge your phone (or helping a friend out when they need it), we're giving the INIU the overall nod.
For a brand we're not that familiar with, this INIU charger stood up in 15-minute and 1-hour timed charging (at 22%, 78%), with times that were within 1-2 percentage points ahead of the PowerCore Slim's times. It only failed to beat the Anker to fill a complete phone once, putting up a 2-hour time, four minutes behind the Anker. Both chargers refilled about 2.2-2.25 iPhone 12s, so it's practically a tie. INIU also has a longer warranty: its 3-year plan is twice as long as Anker's 18-month window.
This charger has been reviewed by over 9,000 customers on Amazon and has been rated 4.7 out of 5 stars. A reviewer who gave it 5 stars said:
"I love this portable charger! I didn't think it would be a good idea, because normally your portable chargers die within the first charge it does. I have charged my phone over 4 times and haven't had to charge it! That is including just leaving it in my bag for weeks until I need it again. It will not disappoint! I love it!"
The best Anker portable charger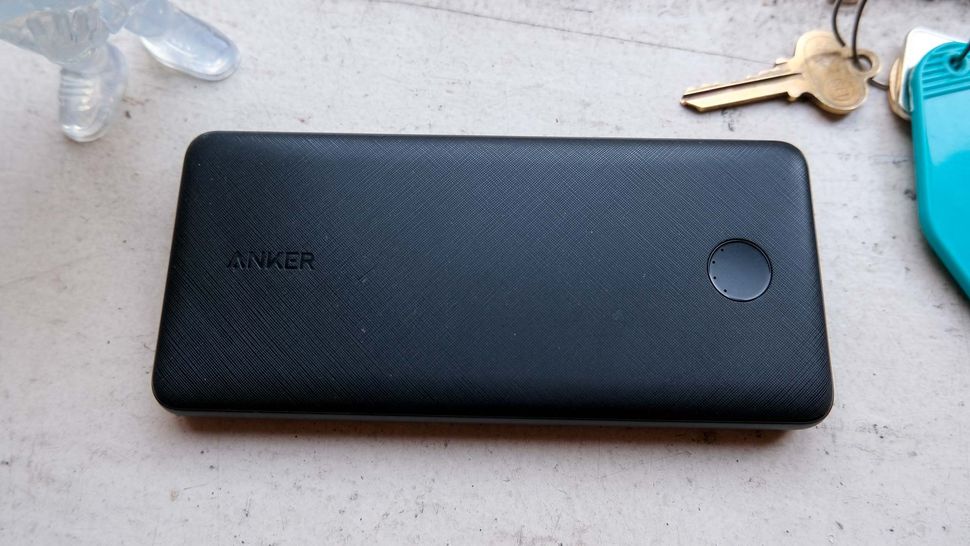 Our number 2 pick (still one of the best portable chargers) is the Anker PowerCore Slim 10000, which is a bit heavier than the INIU 10000 pack (7.3 ounces to 6.9 ounces). But it would have taken the top slot had it had that second USB-A output port. That's because its charging times were so close to the INIU brick (21% in 15 minutes, 76% in an hour) and its overall time to fill an iPhone 12 was 4 minutes shorter, at 1 hour and 56 minutes.
But it's so close to the INIU that we have to keep it as the #2-ranked portable charger. These bricks are so close, practically within margins of error in testing. If you only need to charge one device at a time, and the sale pricing makes the Slim 10000 that much cheaper than the INIU, go for it.
This product has been reviewed by nearly 50,000 customers on Amazon and has been rated 4.6 out of 5 stars. A reviewer who rated it 5 stars said:
"I like the solid and sleek construction. Fits easily in my pocket. Most importantly it works! Fast charging, enough capacity to charge my phone multiple times over multiple days, and withstands plenty of me dropping it and yanking the cord out awkwardly and accidentally."
The best portable charger for USB-C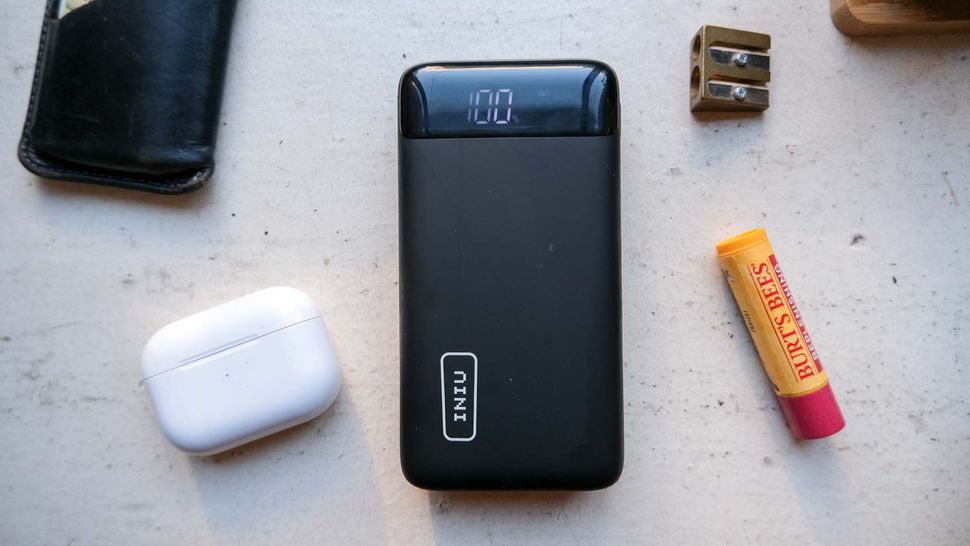 USB-C is no longer the port of the future, it's the port of the day. And while INIU's 20-watt brick is a bit heavy (the second heaviest on this list), its dual-function USB-C port makes it a clear favorite for one of the best portable chargers for those charging with the reversible port. This way, you can both charge it and charge other devices with the same USB-C cables, and you've also got two other USB-A ports for recharging other devices.
On top of that, it turned in the best performance in the 1-hour charging window, bringing our dead iPhone 12 to 81% of its charge. And its 1-hour and 57-minute time to bring that iPhone to a full charge is the second-best of the pack, only off by a minute from the PowerCore Slim 10000. Its high capacity of 20000 mAh also meant it refueled an iPhone more than most of these chargers, with 4.78 iPhone 12 refills.
This product has been reviewed by nearly 4,500 customers on Amazon and received 4.6 out of 5 stars. A reviewer who rated it 5 stars said: "For 5 days on vacation I used this to charge my phone and GoPro, and the battery still had 44% of its life!"
The best lightweight portable charger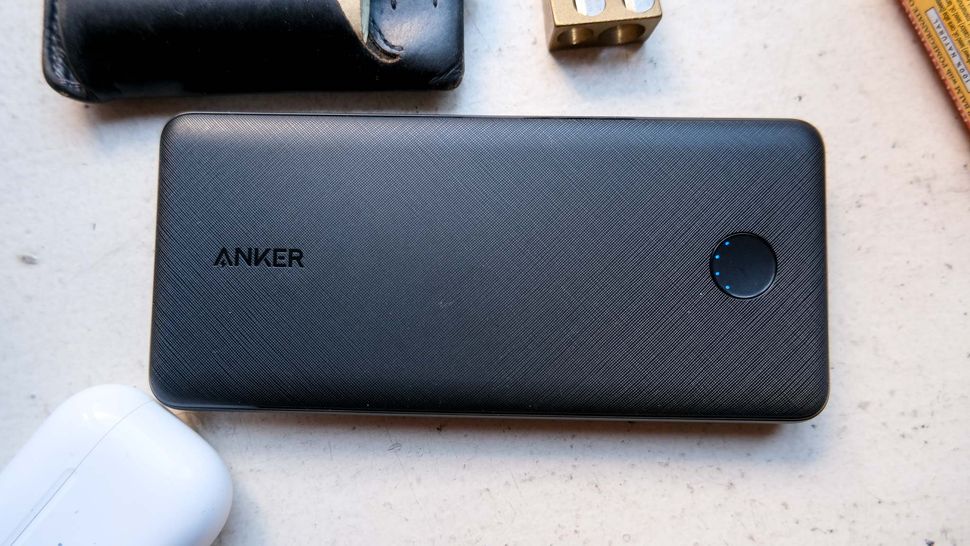 Anker's 20,000 mAh brick is lighter than comparable bricks by a few ounces, but its charging scores are consistently behind by 3 to 4%. Its other win is seen in its USB-C input for faster charging of the brick, but since it only has USB-A output, you're going to be refueling at a lower rate than you might like. It also has one fewer USB-A output than competitors.
All that said, though, we could see an individual finding this to be the right charger for their needs. Anyone who is looking to primarily charge their own phone, and wants a high-capacity pack so they need to refuel less frequently will appreciate the more-portable weight. All you need is a pocket big enough to hold it, and you'll have juice for days.
This product has been reviewed by over 50,000 customers on Amazon and received 4.8 out of 5 stars. "The product Anker is amazing and I highly recommend it," said a reviewer who rated it 5 stars.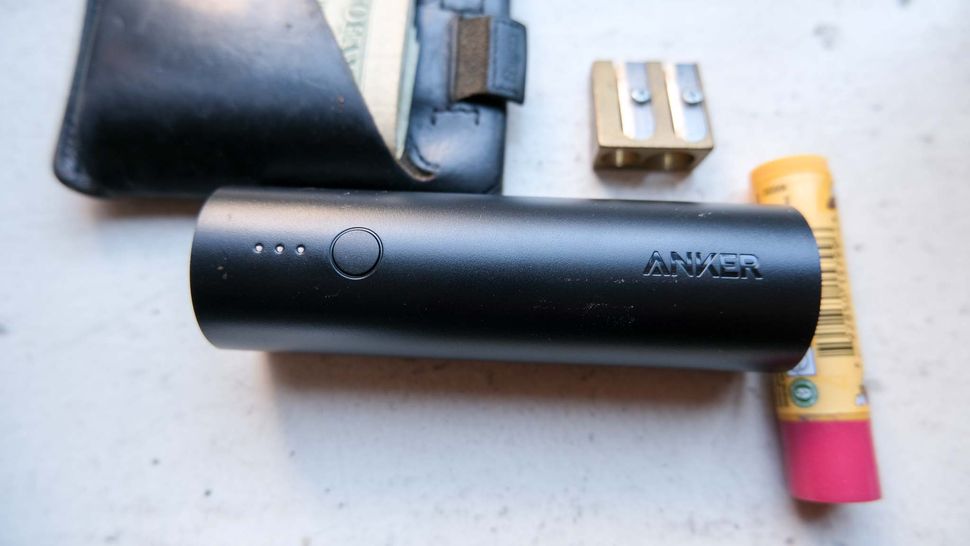 The best compact portable charger
Compared to the higher-rated 5,000 mAh charger on our list (the Poweradd Slim 2) Anker PowerCore 5000 lags behind on speeds. It only refueled 62% of the iPhone 12 in the first hour of charging, which is the second-lowest score on the list.
The best aspect of the PowerCore 5000 is that it hit 19% after 15 minutes, which is 7% above the Miady power banks. There's nothing particularly wrong with this charger, but nothing impressive either. If you got it as a present, you might hold onto it and get a ton of use out of it. If it goes on sale for a deep discount, we wouldn't be against considering it. But at the end of the day, it's low on our list for a reason.
Anker PowerCore 5000 has been reviewed by over 29,000 customers on Amazon and received 4.6 out of 5 stars. "Because of this product's portability, you can charge your phone anywhere without having to wait around," said a reviewer who rated it 5 stars.
How to choose the best portable charger
Finding the right charger capacity: You'll often see a four to five-digit number, with the letters mAh following it, and that's your first big indicator of how much this charger is right for you. If you're constantly refueling your phone and other gadgets, go for at least 10,000mAh. For each extra device you charge, add at least 5,000 to the mAh rating you're looking for. Just need to prevent your device from hitting 0 on late nights out? You'll be good with something in the under 5,000 mAh rating, provided you remember to charge it often.
Be a ports authority: If you hold onto your devices forever, and don't already know what a USB-C port is, you can probably just get whatever fits your price. But if you're the kind who wants faster charging, look for a brick that has PD in its name. The best portable chargers, at least for my money, charge devices the fastest and use the Power Delivery (PD) standard. Also, their USB-C ports mean you can refuel these power banks with the same cords used to charge modern laptops.
How we test the best portable chargers
You want a charger that was put through the rigors of refueling, so we did just that. With timers in hand, we kept draining an iPhone 12 and then timed how much time it took for each power bank to refuel those phones. Along the way, we checked out how much of said iPhone 12 (the same one) were refueled after 15 and 60 minutes. We kept that iPhone at 100% brightness the whole time.
Our ranking also factored in the portability and designs of each model, as especially small and pocket-friendly chargers can't physically store as many mAh of battery power as their larger brethren. Similarly, the smaller a charger is, the less likely it has more than two ports (one for gaining a charge, the other for giving power).
Those looking to keep their tech protected throughout each and every charge should check out our guide to the best surge protectors.