The best cheap phones may not offer all of the premium features you'll find on flagship devices, but these less expensive handsets still pack a punch. We've tested multiple models that cost less than $500 and found that these phones contain just about everything you need for iPhone fans and Android devotees alike.
In fact, we'd go so far as to say that after you try out the best cheap phones, you'll wonder why anyone needs to spend $800 — or more — on a flagship device, when a sub-$500 handset delivers many of the same essential features.
Those on a budget will find that the best cheap phones offer capable cameras, big-enough displays for watching video and playing games and plenty of battery life to get you through most of the day. And 5G connectivity has become standard for cheap phones. And that's before we get a chance to try out some newly arrived cheap phones like the $228 OnePlus Nord N300 and $498 Motorola Edge 2022.
You will need to make some trade-offs when choosing a phone in this price range, as you won't always find the most powerful processors, 120Hz displays or versatile zoom cameras. But overall you'll be pleasantly surprised by what the best cheap phones deliver. Read on for our top picks under $500. And if that's still too rich for your blood, check out our guide on the best cheap phones under $300.
The best cheap phones you can buy today
Why you can trust Tom's Guide Our expert reviewers spend hours testing and comparing products and services so you can choose the best for you. Find out more about how we test.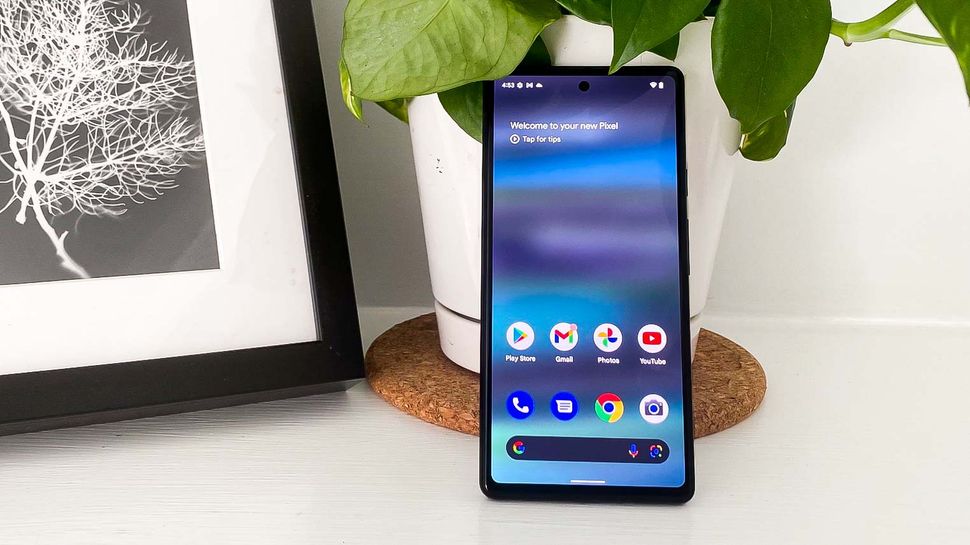 If you're willing to overlook its disappointing battery life, the Google Pixel 6a is hard to beat as the best cheap phone overall. Credit the cameras, which always stand out on Google's budget devices. Like its predecessors, the Pixel 6a relies on computational photography to deliver some of the best images in this price range — its photos can even challenge those produced by much more expensive phone. And unlike the iPhone SE (its closest competitor on the cheap camera phone front), the Pixel 6a supports a night mode.
You'll also find a Tensor chipset powering the Pixel 6a. That's the same silicon inside Google's Pixel 6 flagships, which start at $150 more than the Pixel 6a. As a result, the same AI-powered tricks Google's flagship phone can pull off are available to the Pixel 6a, too, including the photo-editing Magic Eraser tool and on-device translation.
For $449, you get a lot of value with the Pixel 6a. It's the phone to get if you place a premium on camera capabilities and special features. The biggest question these days is whether to pony up an additional $150 to get the affordably priced Pixel 7 that's powered by a newer Tensor chipset. (Our Pixel 7 vs. Pixel 6a comparison looks at what's different besides the price.) But if you really want to stick to that sub-$500 budget, the Pixel 6a is the way to go, especially with Pixel 6a deals dropping the price even lower.
Read our full Google Pixel 6a review.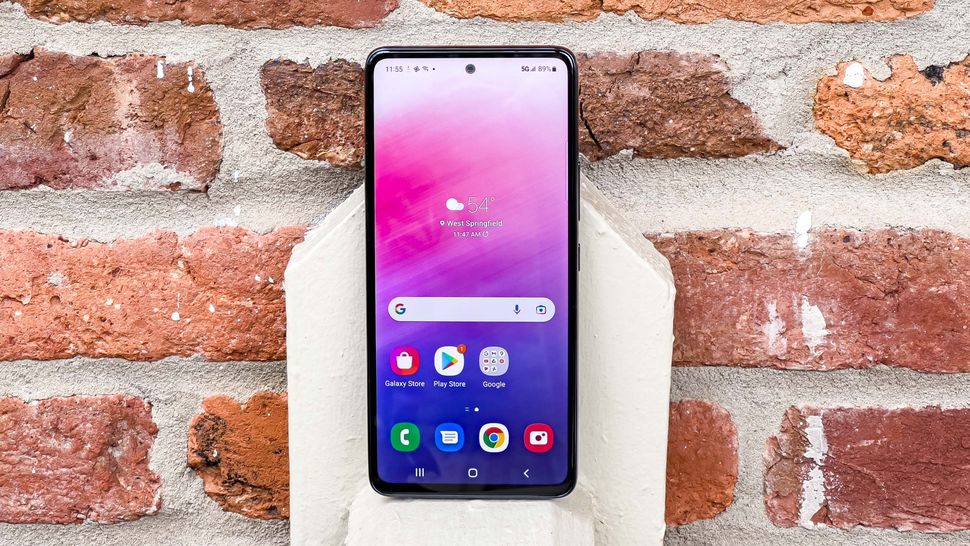 If the Pixel 6a doesn't sway you, then give Samsung's Galaxy A53 a shot. This is a great handset at $449 that does just about everything well enough. It has a nice 6.5-inch AMOLED display with a 120Hz refresh rate. (Our Pixel 6a vs. Galaxy A53 face-off goes into greater detail on the differences between these best cheap phone contenders for Android fans.)
Of course, the cameras could be better, especially in light of the Pixel 5a. However, they do just fine if you're okay with Samsung's characteristic oversaturated look. The performance won't wow you like the iPhone SE (2022), but it's good enough for most daily tasks.
Read our full Samsung Galaxy A53 5G review.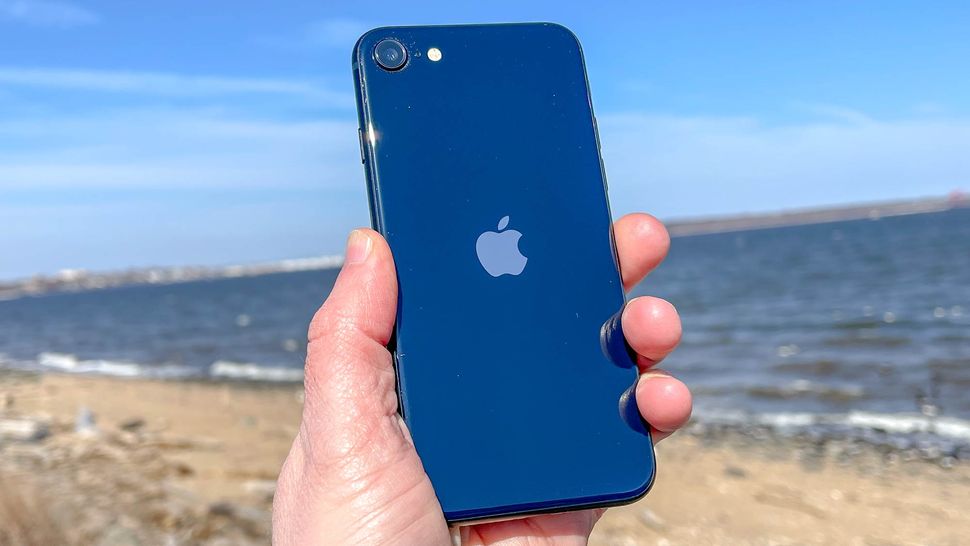 The iPhone SE 2022 takes cheap phones to the next level of performance by including Apple's powerful A15 Bionic chip. This is the same processor found in the iPhone 13, and it blows all Android phones away, whether you're playing games or editing video on the go.
This chip also gives the new iPhone SE 2022 a number of photography powers that the previous model lacked, including Smart HDR 4, Magic Fusion for better detail and Photographic Styles. In fact, in some scenarios the iPhone SE takes better pics than the Google Pixel 6a, as you can see in our Pixel 6a vs. iPhone SE 2022 face-off. Unfortunately, Apple didn't include Night mode for low-light situations.
The latest iPhone SE features the same design as before, so that means a small 4.7-inch display and big bezels, but some may prefer the old-school Touch ID button for quickly unlocking the device. Despite some trade-offs, the iPhone SE 2022 is one of the best cheap phones around for people who like small phones, and unlike the rumored iPhone SE 4, it's available right now.
Read our full iPhone SE 2022 review (opens in new tab).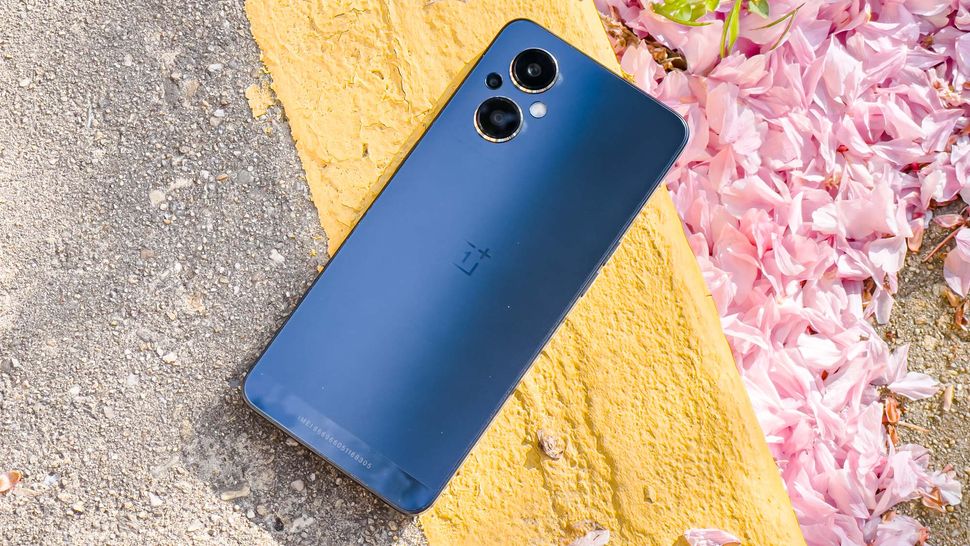 If you're strapped for cash, then be sure to check out the OnePlus Nord N20, especially now that this phone is no longer limited to just T-Mobile. (You will need to use it with a T-Mobile MVNO to enjoy 5G speeds.) This is a sub-$300 phone that looks like it'd cost way more. It has a beautiful AMOLED display, even though it's locked at 60Hz. There's also an in-display fingerprint sensor, not something you typically see on a phone this cheap.
Sure, the cameras are pretty underwhelming, but for $282, you can't expect too much. You do, however, get 33W fast charging, which outpaces even some of the top flagships like the Galaxy S22 Ultra and iPhone 13 Pro Max. That's saying something.
Obviously, there are better phones under the $500 mark, but if $300 is your cap, then the Nord N20 should be your top consideration.
Read our full OnePlus Nord N20 5G review.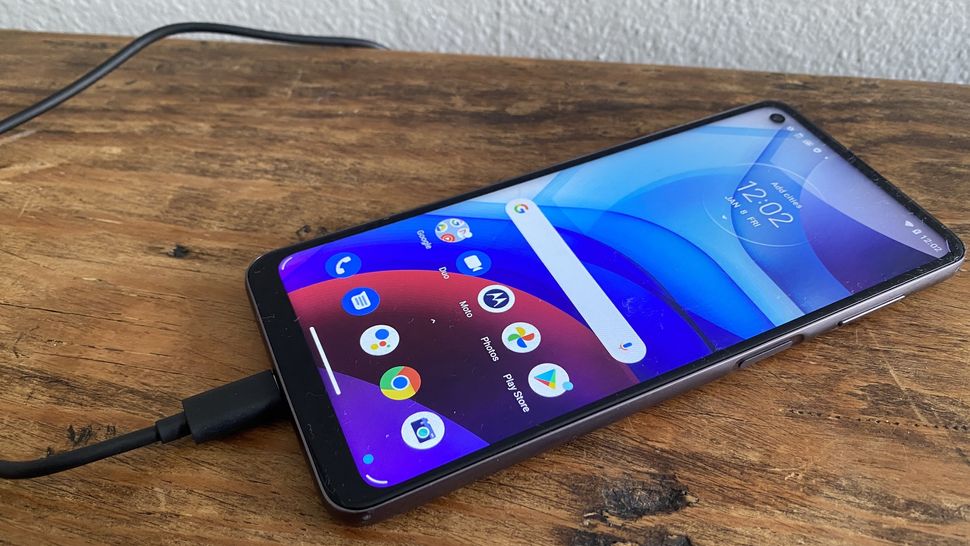 A really long-lasting phone endures for more than 11 hours on our battery test. The new Moto G Power blows them away with a runtime of 14 hours and 4 minutes. That's among the best phone battery life we've ever seen, which is really remarkable when you consider the Moto G Power debuted for less than $250. It's even cheaper now that the phone has been out a while, especially if you opt for the version with less RAM and storage.
But a long-lasting battery isn't the only reason this device is on our best cheap phone list. The Moto G Power offers a large 6.6-inch display with full HD resolution, and fairly capable cameras with triple lenses, including a 48MP main camera, a 2MP macro lens and 2MP depth sensor.
There's a newer model, the Moto G Power 2022, that also lasts a long time on a charge. But our testing found that its processor isn't as adept as the one powering the 2021 model. The older version's simply a better value, even with the newer specs in the 2022 version.
Read our full Moto G Power 2021 review.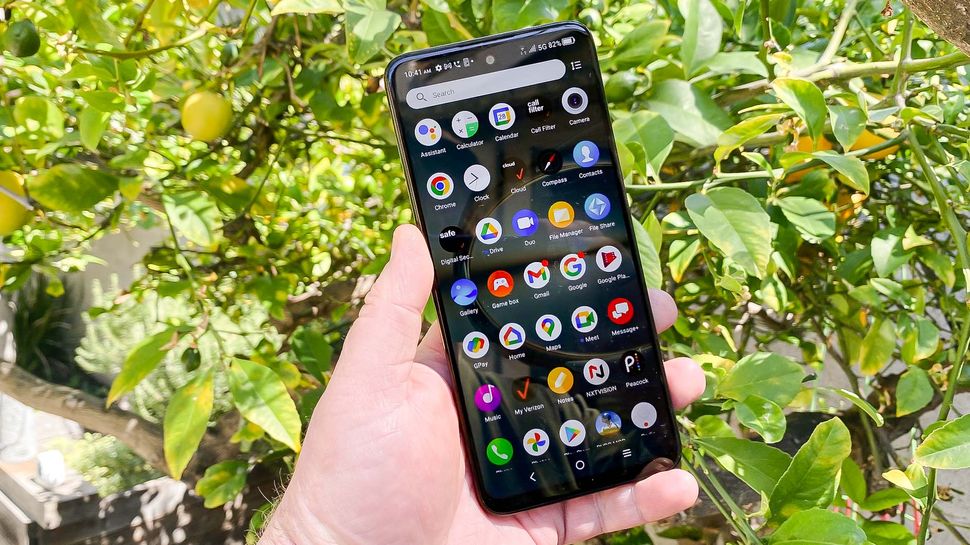 Verizon customers who want a long-lasting 5G phone that's capable of taking advantage of the carrier's fastest speeds should consider the TCL 30 V 5G. It's another example of a 5G phone that won't break the bank, as you can find this particular handset for less than $300.
As is typical of TCL phones, you get a big, expansive display with accurate colors. The Snapdragon 480 5G silicon powering the phone doesn't exactly offer blazing performance, but that's a trade-off you make for a cheaper device. You will be pleased with the phone's battery life, which hit 11 hours and 46 minutes in our testing.
The TCL 30 V 5G isn't an option if you prefer other wireless carriers, but if you're committed to Verizon and don't mind buying the TCL 30 V 5G straight from the carrier (opens in new tab), this is a solid budget buy.
Read our full TCL 30 V 5G review.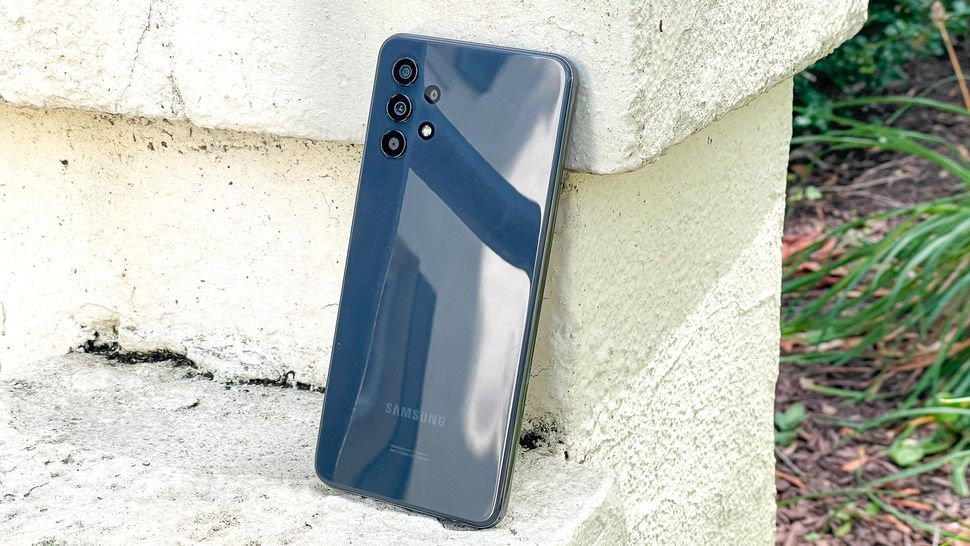 More affordable 5G phones are arriving all the time, but don't lose sight of the Samsung Galaxy A32 5G. It's well past its first birthday, but with a sub-$300 price, it's still a great bargain if you're willing to put up with a mediocre display.
With its big 6.5-inch screen, the A32 is not a small phone. But it packs a 5,000 mAh battery that lasts a really long time — almost 12 hours in our testing with its adaptive refresh rate enabled. You can also expect the Galaxy A32 to last longer overall than many other budget options, with Samsung promising three years of Android updates and four years of security patches.
Samsung did released the Galaxy A33 this year as a successor to the A32. While the phone is available in Europe, we're not expecting it to reach the U.S.
Read our full Samsung Galaxy A32 5G review.
What to look for in the best cheap phones
After you've found a phone at the right price for your budget — that's why you're considering one of the best cheap phones in the first place, after all — consider what features one of these devices has to offer and which ones you're sacrificing for a lower price tag. Battery life, the number and types of cameras, display refresh rate and the type of chipset powering the phone are all ways that cheap phones can distinguish themselves.
In some cases, you'll be able to compare phones to more expensive options to help crystalize what compromises you're making for a lower-cost model.
Generally, one area in which phone makers cut back for budget models is materials. They'll use plastic for the phone's case instead of metal and glass. Cheaper phones may also turn to LCD panels instead of OLED screens, though that's becoming less frequent among some of the best cheap phones running Android.
One other area to consider is software updates and support. We've seen cheaper Android phones either ship with older versions of Android or promise very few upgrades to future versions. Samsung has one of the better upgrade policies with its Galaxy A lineup, and the iPhone remains a standout for usually supporting five years of iOS updates.
How we test the best cheap phones
We evaluate budget-priced phones the same way we do flagships. We perform real-world testing and synthetic benchmarks over several days to evaluate it's performance and value. This includes our own battery test, which involves continuous web surfing over cellular at 150 nits of screen brightness. The devices that make our best phone battery life list tend to last over 11 hours.
In terms of performance, we use Geekbench 5 to measure overall speed and compare versus phones in the same price range. And the same thing goes for GFXBench for graphics testing. We also perform our own video editing/transcoding testing using the Adobe Premiere Rush app to gauge real-world speed.
For evaluating cameras on cheap phones, we will take multiple photos in different conditions and will use other affordably priced phones in the same scenarios in order to make side-by-side comparisons.
For more information, check out our how we test page for Tom's Guide.