The Coolest Robots You Can Buy Now (Or Soon)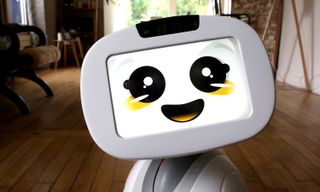 Robots as a Part of Your Family
New household robots will soon be blowing away your average smart vacuum. From handheld robots to human-sized humanoids, there's a bevy of new companions fit for the home to keep you company, tutor your kids, work with other smart home devices and keep an eye on things when you're away.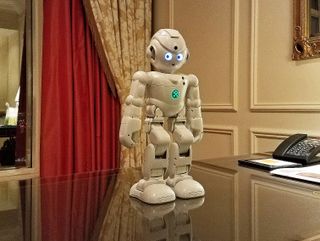 Lynx ($799, Mid-2017)
The first humanoid robot with Amazon's Alexa voice assistant inside, the UBTech Lynx can do everything Amazon's assistant can, including answer questions, play music and control smart home devices. But it does a lot more than that. The robot offers facial recognition, and it's 18 digital servo motors allow it to dance and even teach you yoga poses. You can even use the Lynx from across the globe via an app to video chat and hug or high-five your kids remotely. The $799 robot should be available by this summer.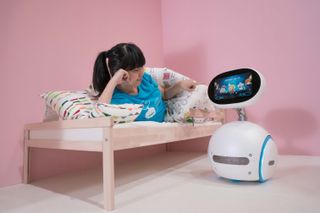 Zenbo ($599, Late 2017)
With its articulated neck and bulbous, BB-8-like body, Asus' 2-foot-tall smartphone-on-wheels Zenbo looks like a mechanical version of E.T. Zenbo displays an expressive pair of video eyes, acts as a remote-control security camera, snaps and shares photos, conducts video calls, provides calendar and to-do reminders, and plays games and music. This $620 robot also tells stories, dictates recipes and controls some smart home products, and can even relay SOS messages. However, many actions must be prompted and enacted from its 6.8-inch touch screen. Although we know what Zenbo can do, we're not sure when, exactly, it will do it. Although we don't know the exact release date yet, Asus has said the Zenbo will be available in the United States later this year, following its launch in Japan.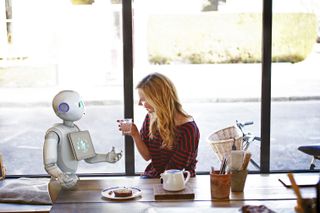 Pepper ($1,700; Availability TBD)
This SoftBank social robot is equipped with facial and voice recognition, and can respond to individual users by name. It expresses itself with gestures, sounds and colored lights around its eyes. Pepper is debuting in U.S. stores and other businesses this year, but it's capable of serve as a home robot as well, complete with the ability to work with smart home devices, including those that can serve as bartenders. They're currently priced at about $1,700.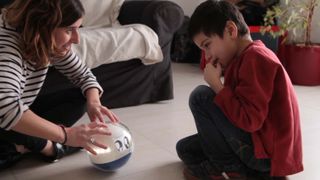 Leka ($490, Late 2017)
At first blush, the Leka robot might just look like a ball with colorful lights, but it has a screen and an app that can help kids with autism and other developmental disabilities learn crucial motor skills. Kids' caregivers can choose from a number of games within the Leka app, which controls the robot's movement and lights, and dictates reactions to a child's input. Leka is available for preorder on Indiegogo for $490.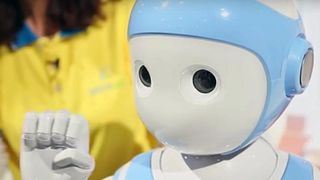 iPal (Under $2,000; Late 2017)
The iPal humanoid robot from AvatarMind is packed with 15 sensors that can identify people, facial expressions, voices, motion, objects and more, but what really sets it apart from many of the home robots out there is that it's powered by the Android operating system. As a result, it's easier for developers to come up with apps that work on the iPal than apps for robots that run on proprietary operating systems. AvatarMind says the iPal will be available as an educator and companion for kids later this year, for less than $2,000.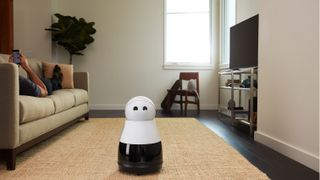 Kuri ($699, Late 2017)
Although the $699 Kuri home robot might not talk a lot, it's an expressive little device that beeps, bloops and chirps; tilts its head; and has animated eyes. Its maker, Mayfield Robotics, says Kuri can work with other smart home devices and even read books to kids. Kuri can navigate through all home terrains, over thresholds and carpets, and around obstacles. It can also detect and alert you to loud noises. Kuri is available for preorder and is expected to ship by the 2017 holiday season.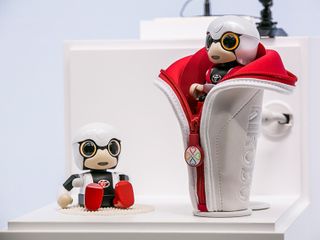 Kirobo Mini ($400, TBD)
This cute, handheld robot is made by a manufacturer that you might expect to produce larger robots: Toyota. For $400, the Kirobo Mini can see your facial expressions, respond to them and carry on simple conversations in a tiny, high-pitched voice. Small enough to fit into your car's cupholder, the Kirobo Mini will be available in Japan starting sometime this year.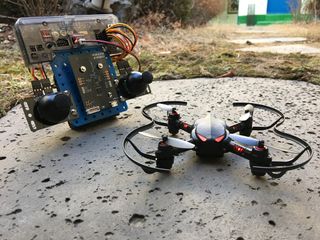 CoDrone Kit ($199)
Kids who want to learn programming and have a robotic toy to play with can do both with the CoDrone flying robot from Robolink. For $199, you get the drone, plus an Arduino board, which is a popular tool used in real-life robot programming. You can also use your Android phone or iOS device to control the CoDrone, which has replaceable motors. The CoDrone comes with written instructions and video tutorials, and its small size, 5.5 x 5.5 x 1.5 inches, means it's not too cumbersome, either.