Fright night can be every night with the best horror movies on Netflix. We've combed through the archives to give you the best of Netflix's scary movies (and none of the duds). Yes, we've picked the top movies to help you tap into all your fears, including new gems and classic slasher flicks. One of our personal favorites on the list is the acclaimed (and extremely terrifying) It Follows.
Horror movie addicts may love the genre for wildly different reasons. Some love the thrill, others the mystery of why that killer is out there and others just want to watch unruly teens get terrorized because of some twisted karmic justice. We're not here to judge, and neither is Netflix.
The best horror movies on Netflix are:
Why you can trust Tom's Guide Our expert reviewers spend hours testing and comparing products and services so you can choose the best for you. Find out more about how we test.
The Rental
Before Barbarian made us afraid to Airbnb in the wrong neighborhood, The Rental made you question the odd and casual dude (Huss) explaining the house you're about to stay in. Directed and co-written by Dave Franco, this thriller puts two couples in a new home by the ocean, and watches as their brains get broken.
Some will watch for Alison Brie (Community, Mad Men, Glow) and others will tune in for Jeremy Allen White (The Bear, Shameless), but critics vouch for The Rental for getting traditional horror basics done well. There's nothing revolutionary here, but it plays with all the right tropes very well.
Rotten Tomatoes score: 74%
Starring: Dan Stevens, Alison Brie, Jeremy Allen White, Sheila Vand, Toby Huss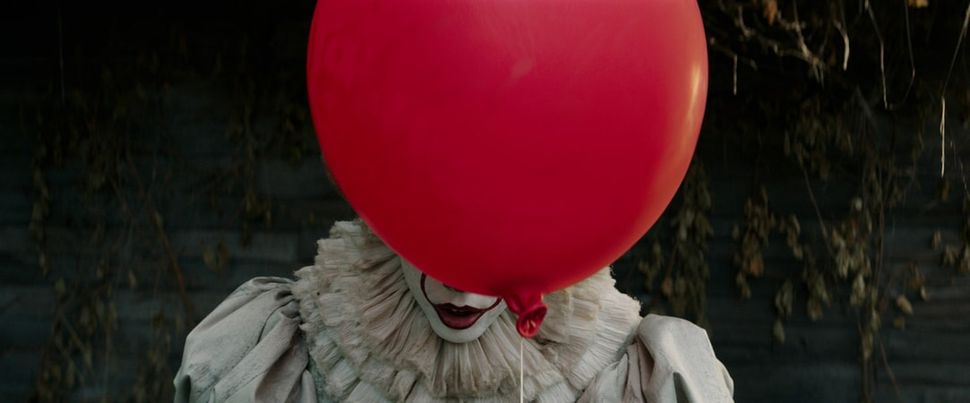 IT
Childhood is tough enough as it is. But the kids of Derry, Maine have it tougher, living in a world created by horror icon Stephen King. In IT, we meet the lovable Losers Club, a group of children dealing with adolescent problems and a supernatural clown that preys on their fears. Yes, Pennywise (Bill Skarsgård) is here to terrify them all into breaking down, but you'll grow to root for the kids along the way. That said, as much as this adaptation of IT is built around the Losers Club, Skarsgård's amazing performance is the true gem of IT.
Rotten Tomatoes score: 86%
Starring: Jaeden Martell, Jeremy Ray Taylor, Sophia Lillis
It Follows
After college student Jay sleeps with her new boyfriend, Hugh, for the first time, she experiences an unwanted consequence. No, not pregnancy, but a fatal curse! Jay learns she is the latest recipient of the curse, which passes from victim to victim via sexual intercourse. A ghostly figure will follow and kill her, unless Jay has sex with someone else. Jay enlists her friends to help her flee or defend herself from the phantom assassins.
Rotten Tomatoes score: 96%
Starring: Maika Monroe, Keir Gilchrist, Daniel Zovatto, Jake Weary, Olivia Luccardi, Lili Sepe
Raw
One of the more surprising and unnerving (but still funny in a dark way) of the best horror movies on Netflix, Raw brings cannibalism to university. Justine is a vegetarian, but she finds an odd culture when she enrolls at a veterinary school that pushes her to eat raw meat. Things go very wrong very quickly, and a wonderfully-shot and paced film is a treat for anyone who has the stomach for it.
Rotten Tomatoes score: 92%
Starring: Garance Marillier, Ella Rumpf, Rabah Nait Oufella, Laurent Lucas
His House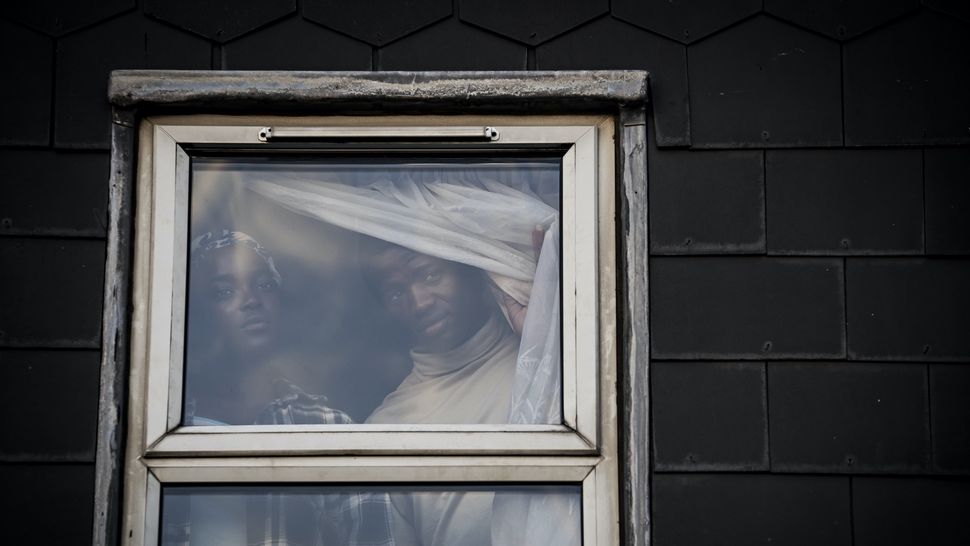 One of the most unique and horrifying scary movies I've seen in the last year or so is His House, a refugee story that shows how the destination can also be frightening. Rial (Musaku) and Bol (Dirisu) have escaped South Sudan, and seemingly have the worst luck in the house lottery in a small English town. While Bol tries to adapt, the house is playing tricks on Rial's mind. The shocking twist at the end will probably stick with you for a while.
Rotten Tomatoes score: 100%
Starring: Wonmi Mosaku, Sope Dirisu, Matt Smith, Cornell John, Emily Taaffe
The Wretched
A good horror film doesn't need a big budget in the way action or sci-fi usually does, and The Wretched should be proof of that. Written and directed by rising stars the Pierce Brothers and produced for around $1.2 million, it's a taut, tense and genuinely unsettling flick about a 1,000-year-old witch who inhabits the body of a young woman. There's space for some nice character development within the relatively fast-moving plot, and while it's more 'creepy' than 'terrifying,' there are enough scares to satisfy most fans of the genre.
Rotten Tomatoes score: 75%
Starring: John-Paul Howard, Piper Curda, Jamison Jones, Azie Tesfai, Zarah Mahler
Fear Street trilogy
Netflix knocked out back-to-back-to-back home runs with its Fear Street Trilogy films, which adapt the R.L. Stine books. Expect retro scares and spooky thrills, but updated for the audiences that grew up with the books, and expect a bit more scares than kid-fare. Expect a haunted camp, a literal witch hunt and much more.
Rotten Tomatoes score: 83% (Part One), 88% (Part Two), 89% (Part Three)
Starring: Kiana Madeira, Gillian Jacobs, Julia Rehwald, Sadie Sink, Emily Rudd
Crimson Peak
Guillermo del Toro is a cinematic mastermind, and Crimson Peak went in a campier direction than some may have wanted to. That said, Hiddleston, Chastain and Wasikowska do great with the material of Crimson Peak, where Edith (Wasikowska) is relocated to a gothic mansion by the charming Thomas Sharpe (Hiddleston). Oh, and she can communicate with the dead.
Rotten Tomatoes score: 72%
Starring: Mia Wasikowska, Jessica Chastain, Tom Hiddleston, Charlie Hunnam
Vampires vs The Bronx
Vampires have taken over all across the world, even in Staten Island (see What We Do In The Shadows for a laugh), but they just picked the wrong borough to battle. Vampires vs The Bronx frames the tried and true trope of vampires as an evil invading force, and applies it to a modern topic: gentrification. In this movie, we meet a group of kids just trying to live their own lives, except for Miguel Martinez. Known to many as "Lil Mayor," Miguel is trying to save the local bodega, which is fighting off rising rent prices. All the while, vampires are actually the ones behind family-owned businesses being bought out. Vampires vs The Bronx is the latest addition to our best horror movies on Netflix list for finding a way to make a vampire movie where it's not just the blood that's being sucked out, but the life of a neighborhood.
Rotten Tomatoes score: 92%
Starring: Jaden Michael, Gerald W. Jones III, Gregory Diaz IV, Sarah Gadon, Cliff "Method Man" Smith
Cam
Alice Ackerman, a successful camgirl, used to have a tight focus on her reality. All that changes once she figures out that faking her own death will shoot her to the top of the charts, and get a ton of tips. But before she can seize on her popularity, a new rival named Princess_X — who looks just like Alice — appears and shatters the scene. The film seizes on the mob mentality behavior that drives social media circles wild, and turns into a macabre thriller as Alice begs the police for help.
Rotten Tomatoes score: 93%
Starring: Madeline Brewer, Patch Darragh, Melora Walters
Bird Box
This Netflix original stars Sandra Bullock, as Malorie Hayes, who is about to go on a terrifying journey down river in a boat, with only the blindfolds on their heads to protect them. Yes, normally you'd expect that everyone would want their vision when they're pitted against ghastly terrors, including infected fellow survivors, and therein lie the mysteries of Bird Box. Without the ability to actually perceive their enemies, the imaginations of Malorie and her cohorts conjure up even scarier possibilities of what's behind the blindfolds.
Rotten Tomatoes score: 63%
Starring: Sandra Bullock, Trevante Rhodes, Jacki Weaver
Apostle
Apostle builds its thrills slowly, as you watch Thomas (Dan Stevens) go undercover to save his sister Jennifer (Elen Rhys) from a mysterious cult. In a brilliant bit of casting, Michael Sheen plays Malcolm, the cult leader, a (rightly) paranoid creep who's obsessed with the roots and vegetation of the land.
Rotten Tomatoes score: 80%
Starring: Dan Stevens, Lucy Boynton, Michael Sheen
Cargo
This Netflix original reminded many of The Road meets the graphic novel version of The Walking Dead, tracking Martin Freeman as a dad in a zombie-filled wasteland, protecting his wife Kay and baby Rosie. Those looking for something truly refreshing may be let down, but Freeman delivers a strong performance that grounds the film in relatable humanity, and Rosie's adorable nature could warm even a cold, undead heart.
Rotten Tomatoes score: 88%
Starring: Martin Freeman, Natasha Wanganeen, David Gulpilil
Death Note
What would happen if a high schooler got access to a tome that had the power to kill? That's the premise at the core of Death Note, an American adaptation of a beloved anime and manga series. If you enjoy it, you'll probably want to look up the source material. This Netflix version, which stars Lakeith Stanfield, Margaret Qualley and Willem Dafoe, didn't do that well with critics. The AV Club called it "perversely watchable," and gave its strongest praise to Stanfield (Atlanta, Get Out) who can make anything interesting.
Rotten Tomatoes score: 39%
Starring: Nat Wolff, Margaret Qualley, LaKeith Stanfield
Little Evil
Parenthood is frightening enough, but Little Evil one-ups the perils of child-rearing with a question: what if your new step-son was possessed by an actual demon. And who better to be thrust into this sticky situation than Adam Scott, who works every flavor of awkward into each role he takes.
Rotten Tomatoes score: 92%
Starring: Adam Scott, Evangeline Lilly, Donald Faison
Gerald's Game
Sometimes, married life can get a bit boring and predictable, and couples decide to spice things up in the bedroom. Gerald's Game is a cautionary tale, though, of what happens when husband Gerald Burlingame (Bruce Greenwood) dies during the middle of one of these experimental evenings, and leaves his wife Jessie (Carla Gugino) trapped, attached to the bedframe. And then Gerald haunts her.
Rotten Tomatoes score: 91%
Starring: Carla Gugino, Bruce Greenwood, Henry Thomas
1922
What happens when you start a murder mystery by revealing the killer's identity? You get 1922, a Netflix-produced adaptation of a not-so-short story from Stephen King. It stars Thomas Jane (The Punisher) as Wilfred James, who admits to the murder of his wife, which is what happens prior to his life falling apart. As rats plague James' life, the audience begins to question what it's been told, and how much it can trust the narrator, who thinks his wife is haunting him.
Rotten Tomatoes score: 91%
Starring: Thomas Jane, Neal McDonough, Molly Parker
Under the Shadow
During the Iran-Iraq war of the 1980s, Shideh (Narges Rashidi) must care for her daughter, Dorsa (Avin Manshadi), all alone. After a neighbor dies in a missile attack, Dorsa acts stranger and stranger, until Shideh questions her own grasp on reality. Dorsa may not simply be suffering from wartime shock; Shideh slowly grows to suspect that a Middle Eastern demon called a djinn may be trying to possess the young girl.
Rotten Tomatoes score: 99%
Starring: Narges Rashidi, Avin Manshadi, Bobby Naderi
Hush
Quiet, intense and unpredictable, Mike Flanagan's Hush takes a simple concept and mines it for every possible ounce of fear. Maddie Young (Kate Siegel) is a deaf author living alone on the outskirts of society. When a masked killer shows up outside, things look hopeless for Maddie, who has nowhere to turn for help. But in a silent home that she's created, her expertise might give her enough of an edge to survive.
Rotten Tomatoes score: 93%
Starring: John Gallagher Jr., Kate Siegel, Michael Trucco
I Am the Pretty Thing That Lives in the House
Netflix has leaned pretty hard into original content, so it was only a matter of time until the site created a horror movie. I Am the Pretty Thing That Lives in the House (directed by Oz Perkins) has a mouthful of a title, but it's a smart film that builds an eerie atmosphere. Lily Saylor (Ruth Wilson) is a nurse, hired to take care of aging horror novelist Iris Blum (Paula Prentiss). Blum's ghosts may be more real than she lets on.
Rotten Tomatoes score: 58%
Starring: Ruth Wilson, Paula Prentiss, Bob Balaban
He Never Died
Being immortal sucks when you have to spend all your time alone. Jack (Henry Rollins) never ages or dies, but needs blood to survive. The easiest way to get it is to kill and eat people, which he doesn't really want to do — partially because he has little interest in leaving the house. A run-in with the local crime syndicate forces him out of his isolation, but life isn't easy when everyone looks like lunch.
Rotten Tomatoes score: 87%
Starring: Henry Rollins, Booboo Stewart, Steven Ogg
Creep
Inspired by odd encounters when buying stuff off of Craigslist, Creep is a found-footage horror movie that ponders how much you risk when applying for jobs found in online ads. The film starts with Aaron (director/co-writer Patrick Bice), a videographer in need of work, answers a job ad posted by Josef (co-writer/co-producer Mark Duplass), who he soon realizes is a weirdo. Not only does Josef get a kick out of scaring his new employee, but he also carves "J+A" into a tree, giving Aaron a sense that this job is more than he bargained for. And one night, when Josef asks Aaron to stay for a drink, things get even weirder. You'll never think of the phrase 'peachfuzz' the same way again.
Rotten Tomatoes score: 89%
Starring: Mark Duplass, Patrick Brice
Looking for something a little more cheerful to calm down from after you're done getting shocked? Check out Disney Plus and our best family movies on Netflix guide, as well as the best comedies on Netflix. If you've had enough of live action, check out the best Netflix anime movies and shows.
Not enough? We've got all the tips to get the most out of your account with a Netflix VPN, though you may need to know how to change region on Netflix.