The best wireless earbuds deliver more than just freedom from wires. They afford you a comfortable fit, crisp audio for media streaming and phone calls, and a hands-free experience to interact with your smartphone via digital assistant. And though some have often been compared negatively to some of the best wireless headphones, improvements in Bluetooth, microphone technologies, and battery life have made them a must-have purchase for people who love to consume their music on the go.
Finding the best wireless earbuds can be a daunting task, especially since the market has exploded with options in recent years. Current champions, like Apple and Jabra, continue to release excellent products, but there are also great choices from other manufacturers. If you're scratching your head over which wireless earbuds to buy, Tom's Guide is here to help you with our top picks.
What are the best wireless earbuds?
The technology behind wireless earbuds has improved markedly, and now they have become as ubiquitous as wired headphones. The very best wireless earbuds offer long battery life, great sound, and call quality and some noise cancellation, as well as water- and sweat-resistance, so you can use them for working out without worrying about damage. And the best wireless earbuds rise to the top of the list fit comfortably within your ears and don't budge while you're running or working out.
After reviewing dozens of models, the best set of wireless earbuds overall is the Jabra Elite Active 75t thanks to its customizable fit, personalized sound, passive noise cancellation, and waterproof protection. The AirPods Pro is a close second with built-in active noise cancellation, seamless iOS integration, easy-to-use controls, and sweat resistance.
But there are other wireless earbuds you should check out as well. The new Samsung Galaxy Buds Plus offers improved battery life and call quality from its predecessor, as well as innovative features. Beats Powerbeats Pro features well-balanced sound and a stable, comfortable fit perfect for fitness junkies. For extremely effective noise cancellation, try Sony's WF-1000XM3 Earbuds. If you're an avid Android user, the Google Pixel Buds 2 is worth a look for its seamless Google integration and solid audio.
The best wireless earbuds to buy now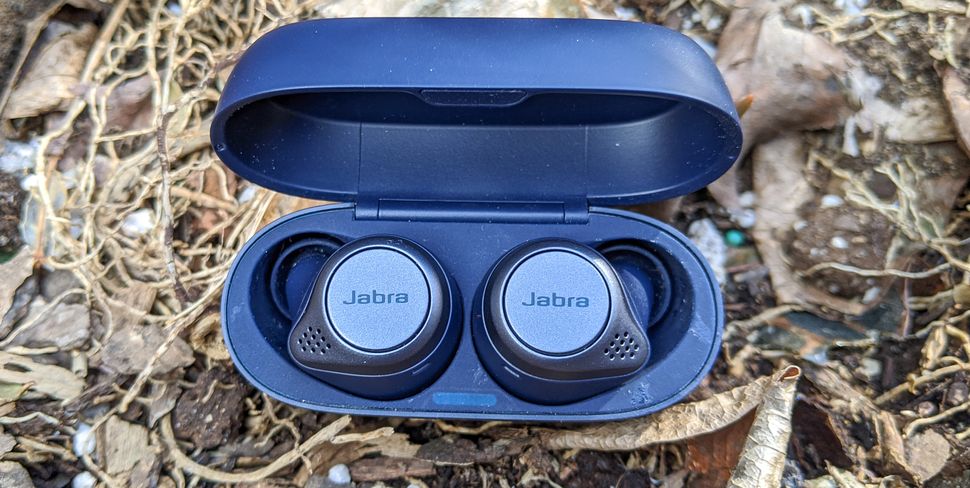 At the top of the list is Jabra's latest release, the Elite Active 75t. This sportier alternative to the critically acclaimed Elite 75t beats the AirPods Pro in nearly every category: battery life, durability, sound, and special features just to name a few.
The design is conveniently comfortable and reinforced with IP57 certification, making the buds waterproof and resistant to dust and sweat. Music sounds clear, balanced and vibrant, plus you have the option of personalizing your audio experience by manually tweaking the built-in EQ or selecting one of several presets in the Jabra Sound+ app. Passive noise cancellation might not match that of the AirPods Pro ANC performance, but is still effective at minimizing ambient noise. Lastly, you have up to 28 hours of portable juice at your disposal. All of that, plus the Jabra Elite Active 75t's moderate price, make them the best wireless earbuds in the market. You'll also be able to purchase the earbuds in two new colors this June: Mint and Sienna.
Note: The latest 1.31.0 firmware update brings new features (MySound and MyControls), as well as performance and stability improvements to the Elite Active 75t.
Read our full Jabra Elite Active 75t review.
The AirPods Pro improve on Apple's iconic wireless buds with a water-resistant design and a wide range of handy touch controls. Battery life could be longer but the noise cancellation features are top-notch. Turn on ANC and the AirPods Pro do a great job blocking out everyday noise, but you can switch to the useful Transparency Mode when you want to be aware of your surroundings.
Apple's high-end buds also include three pairs of swappable silicone ear tips, making it easy to find a great fit. The stems themselves are also shorter than the ones found on the original AirPods. And of course, if you're an iPhone user, the AirPods Pro work seamlessly with iOS. Blend all of these premium features with clean, powerful sound that suits all genres of music, and you have the company's best audio product to date. And sound will only get better, as the company confirmed a future iOS update that will include an all-new spatial audio feature designed to create a movie-theatre-like sound experience.
Deal alert: Apple's 2020 back-to-school promotion is still running and lets you upgrade to the AirPods Pro for $90 with the purchase of a MacBook Air or iPad Air.
Read our full Apple AirPods Pro review.
Samsung's sequel to the popular Samsung Galaxy Buds serves as the best wireless buds for Android users. After the company retooled the design, audio performance is a highlight with dual AKG-tuned drivers pumping out crisp, neutral sound that gives instruments and vocals prominence. The call quality could be better, but you get improved battery life (nearly six hours) and a wider set of controls than the AirPods.
The companion mobile app is also user-friendly, making it seamless to adjust the ambient-listening levels, cycle through EQ modes, and customize the touch controls. And, of course, the earbuds are beautiful as well as comfortable, and come with an aesthetically appealing, pill-shaped charging case that supports reverse charging to juice up the buds when placed on the back of your newly purchased Samsung Galaxy S20. Samsung sells the Galaxy Buds Plus in several attractive colorways too, including White, Black, Light Blue, Red, and the all-new (and sexy) Aura Blue.
Note: Be sure to download the latest firmware update (R175XXU0ATE3), which has new menus for blocking and managing connections for all known and unknown devices.
Read our full Samsung Galaxy Buds Plus review.

The best wireless earbuds for working out, the Powerbeats Pro from Beats combines water- and sweat resistance, a low-profile design and signature Apple-y integration, making them a no-brainer. Beats headphones tend to be bass-heavy, but the Powerbeats Pro features very well-balanced sound. Pairing the earbuds and using the controls are almost frictionless experiences. And the Powerbeats Pro also offers longer battery life than the AirPods Pro at up to 9 hours of listening time.
The ear hooks give the set a very stable, secure fit. They come with a medium-size set of silicone tips attached, and three additional options in small, medium and large sizes. If you're looking for a pair of sweat-resistant earbuds that you can wear to the gym, on the trail, on the train or at work, the Powerbeats Pro is worth the money. Beats is also keeping the product line fresh with the release of several new enticing colors: Spring Yellow, Cloud Pink, Lava Red, and Glacier Blue.
Read our full Powerbeats Pro Review.
It might be new to the scene, but Google's first-ever true wireless model has impressed the critics, including us, enough to be featured on our best wireless earbuds list. The Pixel Buds 2 live up to the promise of what the original should have been, Android-friendly buds that offer an amazing Google experience and nail the basics. Google made several upgrades on both the inside and outside, going completely wireless with a stylish, comfy design that sits flush on the ears, while creating custom-designed 12mm dynamic drivers that pump out warm, rich sound. Though their biggest selling point is the flawless Google integration that grants users access to Google Assistant (and its hundreds of commands) and Translate wherever they want, as well as instant pairing to Android devices.
It's a bummer to see these buds share the same battery life as the AirPods Pro (with ANC on), but the attractive 24-hour charging case and insane quick-charging technology (10 minutes = 2 hours) helps remedy this. Google has also shared some details on a software update that will include several improvements, including decreases in phone dropout, enhanced auto-recovery for Bluetooth connections, and better media playback on phones.
Note: The latest 550 firmware update brings several improvements to the Pixel Buds 2, including attention alerts, bass boost, Find My Device support, and a Translate transcribe mode, just to name a few.
See our full Google Pixel Buds 2 review.
Jabra manages to squeeze its powerful drivers, strong passive noise cancellation, and more battery life into a compact design with the Jabra Elite 75t, which is one of the best wireless earbuds and the best AirPods alternative. Jabra made the Elite 75t earbuds 20% smaller than the Elite 65t without compromising on specs. The gel tips fit securely and comfortably. They are IP55-certified, meaning the buds are dust and water resistant, but not sweatproof.
Listeners can expect bass-forward sound that is customizable through the Sound+ app, which also has extra presets and other unique features; Soundscapes is amazing for drowning out distractions and regaining focus. What you'll really want the Elite 75t for is its near-perfect charging case that holds up to 20.5 hours of portable juice and takes up very little space in any pocket.
Read our full Jabra Elite 75t review.
Boasting an estimated six hours of battery life (with ANC on) and a stylish, elegant design, the Sony WF-1000XM3 richly deserve a spot on our best wireless earbuds list. They successfully combine great audio quality with impressive noise cancellation. Deep, rich bass and tonal balance give the buds an edge over the competition.
The Sony WF-1000xM3 is built specifically for casual listening, not fitness, since the casing doesn't support water-resistant protection. Still, the earbuds are incredibly comfortable, with each bud weighing practically nothing at 0.3 ounces. While the tap gestures don't operate as well as they do on AirPods, Sony does offer a great free app. Listeners have the option to play with the built-in EQ and create their own sound profile or choose from nine different presets as well as adjust the ambient sound levels. And what's this about the WF-1000xM3 supporting aptX HD? Well, there's a rumor floating around that these buds might receive an update for wireless streaming on Hi-Res Audio codecs, which would definitely increase its value in the category.
Read our full Sony WF-1000XM3 earbuds review.
Anyone who has purchased an audio product from the luxury Danish electronics brand knows that they don't come cheap. They also know that you get exactly what you pay for, which is stellar craftsmanship and performance, as experienced as on the Beoplay E8 Sport. This sportier version of B&O's flagship wireless earbuds delivers the best sound in the sub-category, highlighted by a full-of-depth soundstage that can boost your adrenaline with impactful bass response or calm you with pleasant highs for laidback casual listening. Build quality is just as refined, with the buds presenting the perfect blend of opulence and durability; they'll make you stand out at the gym and protect the exterior from scratches and scuffs.
This isn't a pair that everyone can afford, and its connectivity issues should have them marked down by $50, but the Beoplay E8 Sport is still a top performer that only a handful of competitors can hang with on design and sonic levels.
Fast, smart, and longer-lasting than the first-gen model, the AirPods 2 remains a top-tier option for iPhones owners who want the true wireless Apple experience without spending extra on the AirPods Pro. A current price drop to $135 (check Amazon) makes them even more appealing. Apple gives people what they want with wireless charging and a hands-free approach to Siri. Other notable features include a Find My iPhone setting, Announce Messages with Siri, audio sharing between two AirPods or Beats headphones, and instantaneous connectivity to iOS/MacOS devices. The AirPods 2 are also set to receive automatic switching as part of the upcoming iOS 14 update, which is rumored to launch this September.
On top of all of that, you'll find much pleasure knowing the AirPods 2 holds a longer charge (5 hours) than the AirPods Pro (4.5 hours). However, portable power is the same, with the charging case holding 24 hours of juice. And the fact that they offer 50% more talk time is the icing on the cake, especially since the original AirPods' was near-instantaneous.
See our full Apple Airpods 2 review.
Samsung's bean-shaped earbuds have finally launched and are one of the category's more impressive offerings, powered by AKG 12mm speakers and numerous features that extended functionality on multiple levels. Mobile music lovers will love the accurate and lively sound these buds produce; instruments are distinctive, and vocals are airy. They come with Spotify integration too, so you can pull up your favorite playlists with the touch of a button. Samsung's companion app also lets you customize the buds in multiple ways, from the sound (e.g. built-in EQ) to the touch controls, which act finicky at times.
We had our reservations about the design, and granted it's not for everyone, the Galaxy Buds Live still offers users a snug and pleasant fit. However, the device's biggest selling point, active noise cancellation, doesn't do a great job of eliminating loud ambient sounds.
Read our full Samsung Galaxy Buds Live review.

How to choose the best wireless earbuds for you
With so many wireless earbud options to choose from, you may find it difficult to settle on one. There are several factors to weigh, and which one is most important depends on personal preference.
One factor to consider is fit. How comfortable is the earbud in your ear? Do the earbuds come with different sized tips so you can adjust them to your ear? The fit of wireless earbuds becomes even more crucial if you want to use them while working out. And if that's the case, water and sweat-resistance is another factor to consider.
Battery life is also key in choosing the best wireless earbuds. Check out the rated battery life and whether any carrying case comes with the earbuds to provide additional power. Then there's sound quality of both music and phone calls, which you can determine from reviews by professional testers and people who've bought the earbuds.
And of course, price is a big consideration. If you can splurge, you have a wider array of choices. But if you need to be budget-conscious, you may want to go with lower-priced brands or with older generations of wireless earbuds.
How we test wireless earbuds
In determining the best wireless earbuds, we consider fit, battery life, sound quality, design and value (are they worth the price?). We also factor in features like how well the controls work and how easily the earbuds pair with phones.
In terms of audio, we listen to many sample tracks that span a number of genres, including hip-hop, rock, jazz, classical and R&B, while evaluating volume, clarity and fullness. We also make phone calls to assess both call quality and microphone performance.
During the testing phase, our reviewers wear each pair of headphones for hours at a time throughout the course of a week. Reviewers will make note of battery life and how well it matches the rated battery life provided by earbud makers.
We evaluate earbuds based on our five-point system (1 = worst, 5 = best). If a product hits nearly every mark, it's awarded an Editors' Choice badge.