The best Google TVs are some of the best smart TVs you can buy. That's because Google TV is one of the newest smart TV platforms to hit the market and, in our humble opinion, one of the best we've yet to see.
We like it so much because it makes finding something new to watch incredibly easy with a slew of new recommendations each time you turn on the TV and it has support for all the major streaming services, too.
On top of all that, Google TVs come with Chromecast Built-in as well Google Assistant. That makes controlling a Google-based smart home incredibly easy, and sharing videos from your phone or tablet a cinch.
So where do you find the best Google TVs? After years of testing, we've found the best ones come from Sony, TCL and Hisense, though the exact models are always in flux. Right now, the top of the list is the Sony A95K OLED, the top of Sony's 2022 lineup and one of the first QD-OLED TVs ever released.
The best Google TVs you can buy
By any standard, the Sony Bravia XR A95K OLED is a remarkable TV — and often, it's far better than that. This set, which sits at the top of Sony's expansive TV lineup, unites the industry's defining technologies and Sony's own groundbreaking processing and picture enhancements to deliver superlative performance in every area. And our own test results back this up.
The color and brightness on the Bravia XR A95K are dazzling. Unexpected but genuinely useful smart features transform everything from how you interact with the screen, how you make picture adjustments, and even what you do if you lose your remote control. Perhaps most important, this Sony OLED TV looks and sounds like a dream, no matter what you watch on it, making everything a transcendent viewing and listening experience.
The question with the A95K, then, isn't whether it's one of the best TVs you can buy. It's whether it is the best TV you can buy. In our opinion? Yes, yes it is.
Read our full Sony Bravia XR A95K review.
The Sony Bravia XR A80K OLED has the singular mission of delivering a scintillating entertainment experience in almost every way. Luckily, that's a goal it has little trouble achieving — and considering just how good it looks and sounds, it's something of a minor miracle this TV doesn't cost more than it does.
Why is it expensive? This 4K OLED is absolutely packed with futuristic technologies: HDR, a 120 Hz refresh rate, ATSC 3.0 tuner, Google TV streaming and Sony's own Bravia Core service, Acoustic Surface Audio+ technology… the list goes on. Sure, not everyone will need everything here, but it's nice to have the option.
Free with the A80K is a 12-month subscription to Bravia Core, Sony's high-quality, proprietary streaming service, along with five credits for purchasing any movie or show you want. This is a nice perk, and helps add value to an expensive TV.
Read our full Sony Bravia XR A80K review.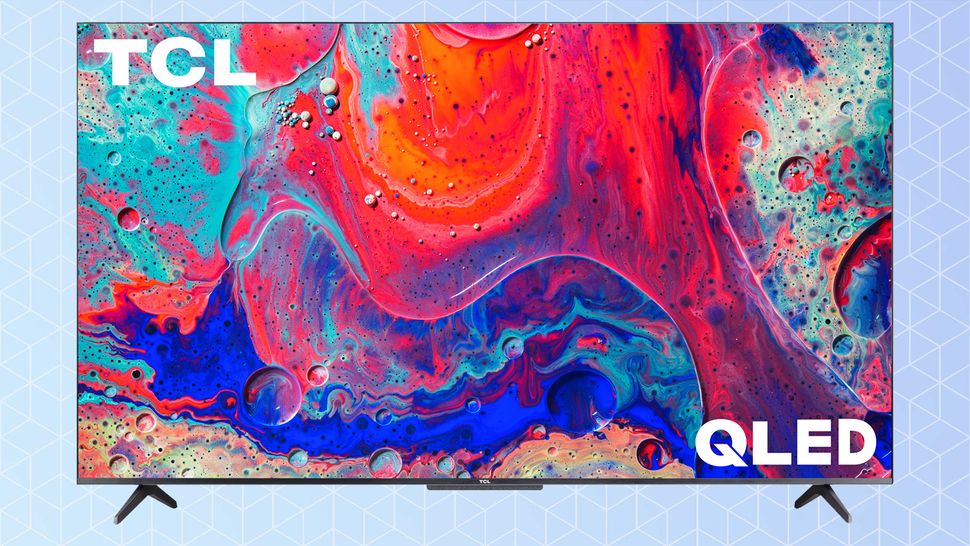 The TCL 5-Series Google TV (S546) wowed us with its combination of smart TV features, solid performance and great value for your dollar. Building on the foundation of the already-good 5-Series, the move to Google TV gives the affordable 4K smart TV a more premium smart TV platform, one that offers personalized and customizable suggestions, a huge assortment of smart features, and deep Google Assistant integration that makes it a viable center for the entire home of connected gadgets.
But it also offers a step up in other aspects of the TV. From color quality to lag times, the 5-Series Google TV is a more polished version of the 5-Series TV, delivering an excellent QLED 4K display, a slick remote control, and a surprisingly wide array of gaming features for a 60Hz TV. For a smart TV that sells for under $1,000 for most size options, it's easily one of the best TVs on the market.
Read our full TCL 5-Series Google TV (S546) review.
The Sony Bravia XR A90K, only available in either a 42-inch or 48-inch screen size, is a little TV that thinks big. You can't get it in enormous sizes, but you don't have to — it's equipped with an OLED screen and incorporates all of Sony's industry-leading picture technologies to result in a set that does just as well in technical benchmark tests as it does in everyday movie and television viewing.
The A90K's remote is also the upgraded version we previously saw with the A95K, upping the set's swank factor still further. Instead of matte-black plastic, it has a shimmering gunmetal sheen; the buttons are all backlighted; and finding the remote when it's lost is as easy as activating the TV's far-field microphone, saying "Hey Google! Find my remote!", and then following the beeping sound the lost unit produces.
Want terrific picture quality, but you don't have room for a full-size TV? The A90K will (literally and figuratively) brighten up any room, and is a major offering that should not be dismissed merely because of its minor size.
Read our full Sony Bravia XR A90K review.
The Sony Bravia X95K Mini LED TV, the brand's first set powered by Mini LED backlighting, is a great Google TV if you want powerful performance. It has the kind of HDR performance that rivals the movie theaters, pairing the set's high luminance and targeted backlight control with plenty of nuance and practical vibrancy.
In our tests, the Sony Bravia X95K Mini LED TV covered 99.89% of the Rec 709 color space, which is a nearly perfect reach to the average viewer with an LED TV. The X95K's best Delta E score came in at an excellent 1.88 in Filmmaker Mode, which isn't surprising as Sony has long emphasized preserving the filmmaker's intent in picture processing. Pretty on-brand for a TV manufacturer that's also a movie studio.
It's a little pricey and is out-performed by the OLED in our top spot, but folks who need something a little brighter that still sports Google TV will appreciate the X95K.
Read our full Sony Bravia X95K Mini LED TV review.
The Hisense U8H Mini-LED TV is all about bringing high-end features to a mid-level price bracket. To wit, it's packing a light sensor for Dolby Vision IQ that can raise or lower the brightness to match the ambient light in the room and a Mini-LED panel that has up to 528 local dimming zones. Its peak brightness exceeds any TV around that price, and its color reproduction is as good as some of this year's best TVs.
Not only does it have some smart-looking specs under its belt, it has some killer additional features — there's two HDMI 2.1 ports that support 4K@120Hz and on-board Google TV 11 with Chromecast Built-in. Around back you'll find a hefty sound system that delivers bass in spades, though it could be a bit stronger in the mid-range. Of course, there's also an ATSC 3.0 tuner inside, too.
The bad news? As powerful as a TV as this is, Hisense's upscaling and motion processing skills aren't on par with that of LG, Samsung or Sony's, which means some scenes you're going to notice poor motion smoothing and color banding. If those terms don't mean much to you, these issues won't ruin your experience — but videophiles might notice them and they can turn an otherwise positive experience into a sub-par one.
Read our full Hisense U8H review.
The Hisense U7H may not have Mini LED backlighting like the TCL 6-Series or the Hisense U8H, but it does offer a QLED panel, and the ever-improving Google TV operating system. And, for the most part, it succeeds in delivering an impressive low-cost QLED TV-watching experience — but there are a few caveats to keep in mind.
The Hisense U7H delivered a vibrant and bright viewing experience in all situations. Whether watching in SDR or Dolby Vision, you'll find colors to be stunning and detail to be high. Generally, it's considered that a TV with less than 15ms of input lag is good enough for the majority of gaming situations, and the Hisense U7H just breezed under that at 14.6ms and comes with other gaming-focused features include VRR, ALLM, and Dolby Vision Gaming.
The Hisense U7H is a killer option in this price range — which is exactly what we'd expect from Hisense at this point. It doesn't necessarily beat all the competition, like the TCL 6-Series, in all situations, but as a package deal it's a seriously strong contender — and ultimately, worth buying.
Read our full Hisense U7H QLED TV review.
What is Google TV?
If you looked at the above list and noticed that some are Google TVs and others are Android TVs, you probably asked yourself the very reasonable question: what's the difference between Google TV and Android TV?
Both are based on Google's Android software, the same operating system found on smartphones, tablets, and other smart devices. For several years the TV-centric version of Android was simply known as Android TV. Ever since Android 8.0 was introduced in 2019, we've considered Android a top player in the smart TV space.
Starting in late 2021 with the rollout of Android TV 11, Google has renamed the operating system as Google TV. Going forward the Android TV name will be dropped, and all Google-powered smart TVs will be Google TV in the coming years.
But the differences go beyond the name. Google TV is a significant update from the previous version of Android, with a new interface, better live TV integration and discovery, a mobile remote, and personal accounts, including watchlists and kids accounts with parental controls baked in.
Get a more detailed look at the improvements that come with Google TV in our article Google TV vs. Android TV: What's the difference?
How to pick the best Google TV or Android TV for you
If you've already settled on a Google TV or Android TV model, then you've narrowed down your TV shopping considerably. But there are still several important elements to consider when finding the right TV for you. Here are the most important details to think about.
Size: You won't have to compromise on screen size, either. Or recommendations above include great options at 55, 65 and even 75-inch sizes, so your budget doesn't have to prevent you from getting a TV that's just as big as you want. Find the screen size that works best for you in our article What size TV should you buy?
HDR: For the best picture, we recommend getting a set that offers high dynamic range (HDR) support. HDR10 is the base standard, while Dolby Vision is a higher-caliber format, and we recommend opting for Dolby Vision support when you have the choice.
Pay attention to ports: We recommend getting a TV with 4 HDMI ports whenever possible. And even though they do cost more, we prefer TVs that have HDMI 2.1 connections. They offer better gaming features and will keep your TV up to date for much longer.
From smart functions to port selection, we offer plenty of advice in our TV buying guide, which explains the ins and outs of features like HDR, different types of display, and even extended warranties. And if you still have questions about smart TV features and capabilities, check out Smart TVs: Everything you need to know.
How we test Google TVs and Android TVs
Every TV review, whether it has Google TV, Android, or any other smart TV software, is put through a standardized set of benchmark tests to measure the key elements of TV performance. Our lab tests measure several elements of picture quality, such as color accuracy, color gamut, brightness and contrast.
In addition to lab testing, every TV is also evaluated by the reviewer with extensive hands-on use. We'll watch movie clips, play test footage, and hook up one of the latest game consoles to see how well the TV performs in real world use.
These objective test results and personal evaluations combine in our reviews to give readers as accurate a description as possible of how well a TV performs. How does it look, sound and function? From the design of the remote to the smart functions and port selection, we look at every piece of the TV puzzle to help you know whether a TV is right for you.
---
If you've narrowed down your TV shopping by brand, price range or screen size, check out our picks for the best TVs in each.
Best TVs | Best 4K TVs | Best smart TVs for streaming | Best TVs for gaming
The best TVs under $1000 | The best TVs under $500
Best TV brands | Best Samsung TVs | Best TCL TVs | Best LG TVs | Best Roku TVs | Best OLED TVs | Best QLED TVs | Best 8K TVs | Best HDMI 2.1 TV | Best TVs with ATSC 3.0 | Best TVs with Chromecast
The smallest smart TVs | Best 43-inch TVs | Best 50-inch TVs | Best 55-inch TVs | Best 65-inch TVs | Best 70-inch TVs | Best 75-inch TVs | Best 85-inch TVs
And don't forget to watch out for the latest TV reviews.