Action cameras aren't just ruggedized and protected against the elements, they offer ultrawide viewing angles to capture the full experience of ski runs, skateboard tricks, snorkeling adventures or just pet antics (several companies make harnesses for your dog).
After testing more than a dozen action cameras under a variety of conditions, including a mountain biking trip and a rafting adventure, we consider the GoPro Hero 8 Black to be the best action camera overall. It offers the best video quality, has excellent image stabilization, is waterproof to a depth of 33 feet without requiring a protective shell, has a built-in touch screen and responds to voice commands. Its new design is sleeker, and no longer requires a case if you want to mount the camera to an accessory.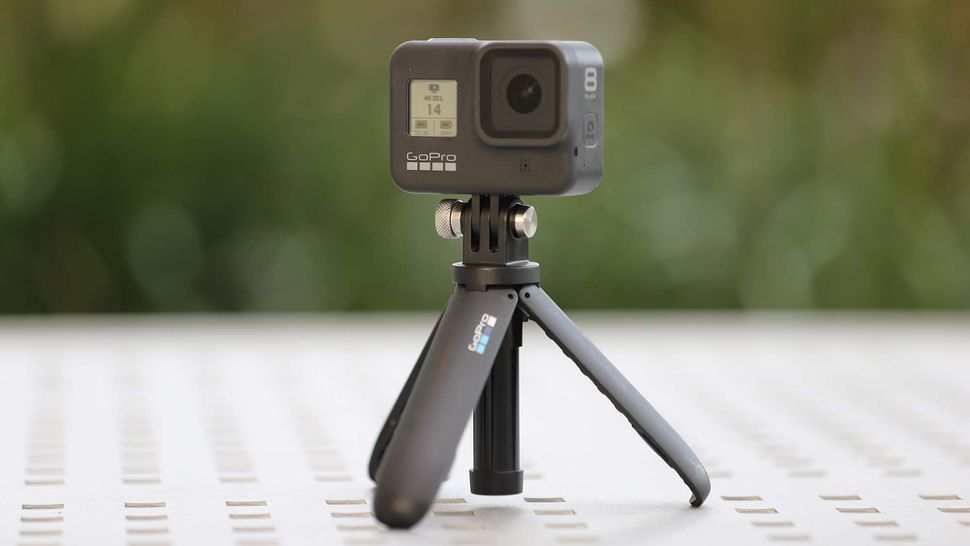 Surprise, surprise: GoPro's newest device, the Hero 8 Black, is once again at the top of our best action cameras list. GoPro redesigned the camera to make it smaller, and you no longer need to use a case if you want to attach it to accessories, such as a tripod or helmet mount.
The redesign also allows for new add-on "Mods," which increase the functionality of the camera through external mics, lights, and more. Unfortunately, it also means that existing cases and lens adapters no longer work.
Inside, GoPro has improved the motion stabilization to make the footage from the Hero 8 the smoothest we've seen from an action camera, and the overall quality remains as great as ever.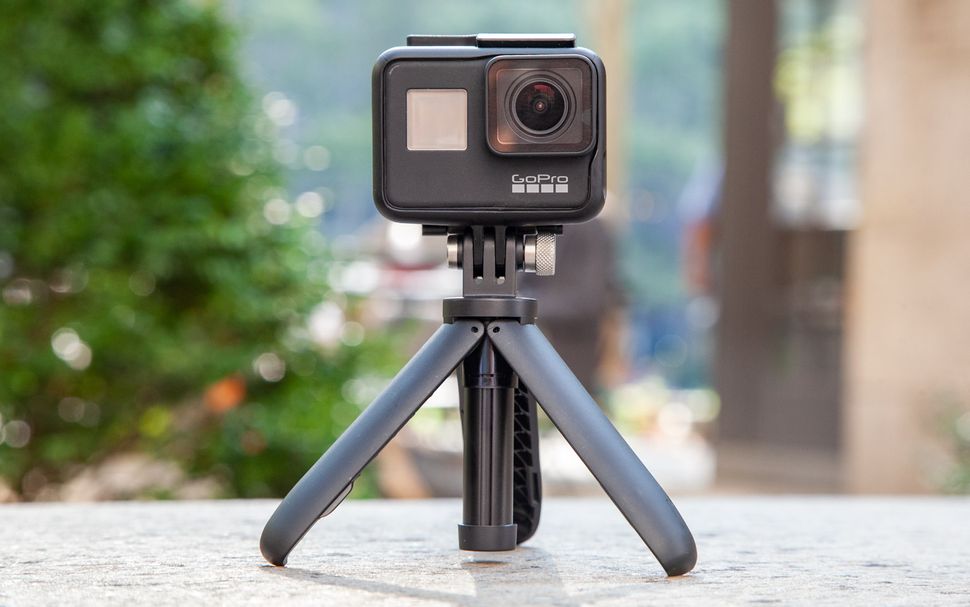 GoPro's Hero7 Black was the first of GoPro's action cameras to include 4K video at 60 fps. Like earlier models, it's waterproof to 33 feet, has a rear 2-inch color touch-screen LCD, and voice control. While not as effective as the Hero 8, the Hero 7's image stabilization is still excellent. Plus, it can livestream to Facebook using the GoPro app.
Now that the Hero 8 is on the market, GoPro has discounted the Hero7 Black down considerably, and you may be able to find even better deals on the camera through online retailers.
The Osmo Action has a color screen on its front, which makes it much easier to frame yourself in photos and videos. This durable camera also has very good electronic image stabilization, and it also can shoot HDR video. Unfortunately, you can't use HDR and image stabilization at the same time, and there's no way to live-stream video from the camera. Still, for selfie enthusiasts, the front-facing camera alone could be worth the price.
GoPro's older top-end action camera is still an excellent option. The Hero6 has many of the same specs — 4K/30 fps video, image stabilization, and voice control — and is a little less than the Hero7 Black. While the camera lacks the ability to live-stream video like the Hero7, if you don't care for that feature, then the Hero6 can save you some money.
The GoPro Hero 5 Session offers image quality comparable to its larger siblings (4K/30 fps), but in a much smaller package. It's waterproof to a depth of 33 feet and includes image stabilization, Bluetooth and voice control. GoPro has phased out its Session cameras, though, so get it while supplies last.
Camera, Action!
If you're looking for something a bit less expensive, the Yi Lite is our current favorite budget action cam. For less than you might think, you get electronic image stabilization, a responsive touch screen and 4K video at 20 frames per second — though you'll want to stick to 1080p.
Insta360 recently announced its own new action camera, the Insta360 One R. It has a modular design, so you can use it with one of three camera modules: A traditional 1/2.3 camera module, a 360 camera module, and a 1-inch camera module designed by Leica.