Quick links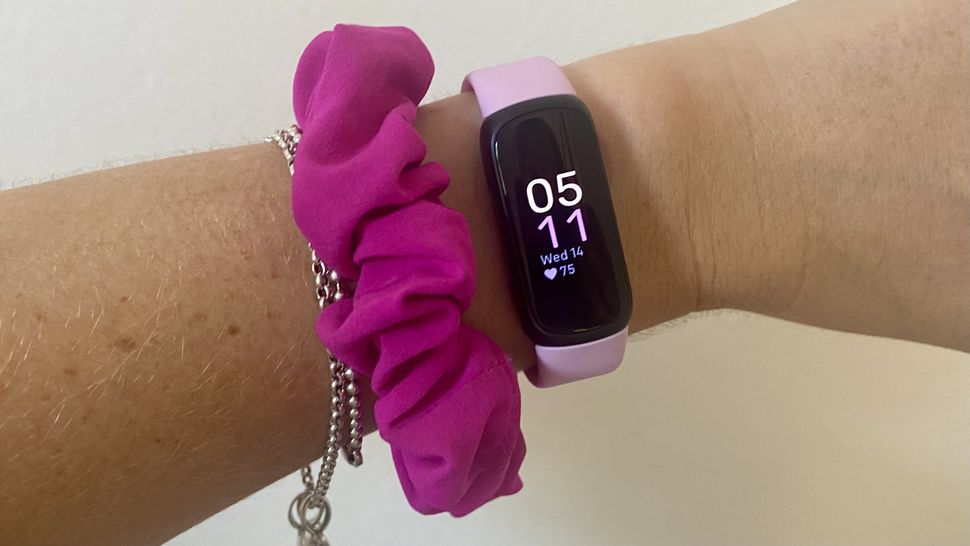 1. The quick list
2. Best overall
3. Best with GPS
4. Best subscription
5. Best with Alexa
6. Best Garmin
7. Best for running
8. How to pick a cheap fitness tracker
9. How we test
Who said getting fit had to cost the earth? Whatever your workout goals are, the best cheap fitness trackers can help you get in shape without needing to spend hundreds of dollars. In fact, for around $100, some of the best cheap fitness trackers can monitor your sleep, your heart rate and send you notifications from your smartphone. A few of these affordable trackers have companion apps with social features for challenging friends, which is a great way to get (or stay) active.
A cheap fitness tracker is ideal for those who plan on using it for step counting, occasional workouts, and the like. You don't need to spend hundreds to get a better grasp of your fitness.
To find out more, we've put some of the best cheap fitness trackers through their paces by running, cycling, swimming, working and sleeping in them. During testing, we've looked at how easy they are to use, how nice they look on our wrists, and how well they track activities. Read on to see our top picks for the best cheap fitness trackers.
The quick list
Here's the best cheap fitness trackers you can buy right now based on our testing and reviews. Scroll on for our full in-depth reviews.
The best cheap fitness trackers you can buy right now
Best cheap fitness tracker for most people
The Fitbit Inspire 3 is the best cheap fitness tracker because it nails the basics: heart rate-monitoring, accurate workout-tracking and logging sleep stages. The fact that it doesn't have built-in GPS is slightly disappointing — you can connect it to your phone's GPS — but the Inspire 3 makes up for it with other features, such as Fitbit's inspiring (get it?) community of people trying to get and stay in shape. You can participate in challenges to out-pace friends, colleagues or even strangers.
For $100, you'll get Fitbit's Active Zone Minutes metric, 10 days of battery life, touch controls, and, in the biggest update from the Fitbit Inspire 2, a bright, beautiful AMOLED screen. The Fitbit unit itself is only available in black, but is sold with three different band colors — black, lilac, and morning glow. The wristband comes in two sizes: small, and large.
During testing, we loved how lightweight and comfortable this little tracker was to wear for 24/7 health tracking. We also appreciated how much more premium the tracker felt with a color screen. It won't be for everyone, but if you're looking for an affordable fitness tracker, you can't go wrong with the Inspire 3.
Read our full Fitbit Inspire 3 review here.
Best cheap fitness tracker with GPS
The Fitbit Charge 5 has now been replaced by the Fitbit Charge 6, so you're likely to find it at a discount right now. It might not have the same Google Apps as the newest version of this fitness tracker, but it does have several exciting features, usually reserved for more expensive devices, such as an ECG heart rate monitor.
During testing, we found that the bright, always-on color touch screen is a massive improvement to that of the Fitbit Charge 4 — it is easy to read in bright sunlight and is great to use during a HIIT workout or on a hike, although we found the lack of physical buttons made it a little fiddly to navigate around when running.
The Fitbit Charge 5 also has Fitbit's 'Daily Readiness Score' feature, which gives you an idea of how ready you are for a big workout, based on three different metrics — fitness fatigue (activity), heart rate variability (HRV), and recent sleep.
If you're looking for a tracker that looks beautiful against your wrist, is easy to read in the bright sunlight and has some impressive features for the price tag, this is a good buy.
Read our full Fitbit Charge 5 review
Best cheap fitness tracker subscription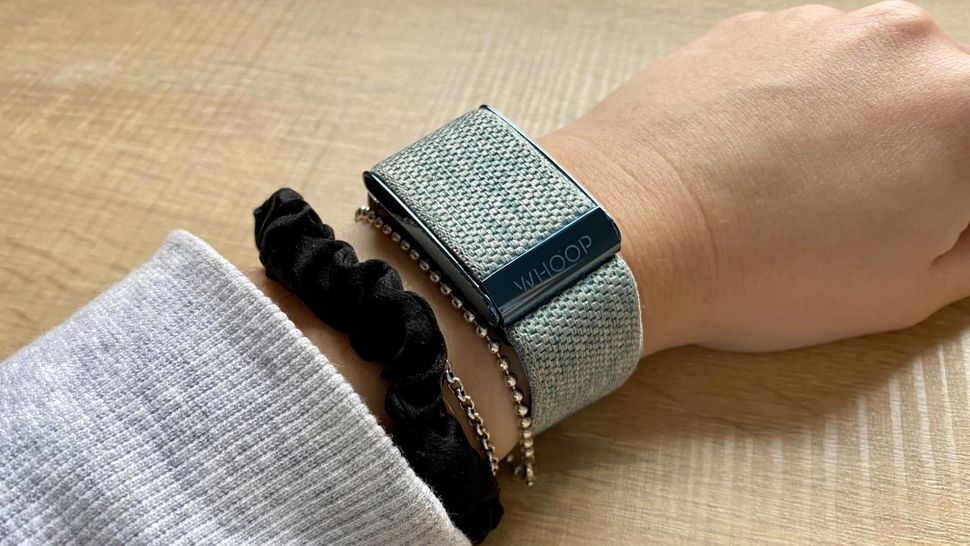 Ok, so technically this is less than $100, because you pay a monthly subscription of $30 per month instead of buying the tracker (there are 6-month and 12-month subscriptions that work out to be a little cheaper — $288 and $324 respectively).
It's not for everyone — there's no screen, and no built-in GPS, so if you're looking for a tracker to just track your daily runs or bike rides, you'll probably want to keep scrolling. That said, if you're hoping to gain real insight into your heart rate and recovery data, the Whoop ticks the right boxes.
Like all items of fitness tech, the Whoop 4.0 is only worth it if you use it, but if you're looking to enhance your training with in-depth data, or learn to work out more intuitively after a string of overtraining injuries, it's one of the most advanced trackers on the market.
Read our full Whoop 4.0 review here.
Best cheap fitness tracker with Alexa
The $25 Wyze Band is perhaps the most affordable, yet capable, fitness tracker you'll find in stores or online. The compact wearable has a bright, easy-to-read AMOLED display, lasts a full week on a single charge and provides excellent running metrics. With the companion Wyze app, Wyze Band wearers can view a record of average pace data, calories burned, running heart beats per minute (BPM) and total miles ran. There aren't metrics for other kinds of work outs, but its a good choice if you walk, jog or run regularly.
Of all the best cheap fitness trackers, the Wyze Band is the only one that has Alexa built in. When you speak into the Wyze Band, you can ask Alexa to control your connected smart home devices. We had a few connectivity issues in our review, but enjoyed the ability to turn our smart lights on, James Bond-style.
Read our full Wyze Band review.
Best cheap Garmin
It's not just huge adventure watches that Garmin make, they also have smaller fitness trackers, that won't cost the earth. The best of these is the Garmin Vivosmart 5 — a little tracker, that does a lot more than just counting your steps.
The Vivosmart 5 has a monochrome OLED display, that is 66% larger than the display on its predecessor. This does make it easier to read messages on the watch, and unlike the Vivosmart 4, text can now scroll across the screen, which prevents messages from being cut off. Additionally, you can see at least three stats on the screen at one time.
The Vivosmart 5 gives you GPS tracking through your phone, blood oxygen monitoring, and continuous heart rate monitoring. Like a lot of the other best Garmin watches, the Vivosmart 5 is pretty good on a sleep-tracking front. It's lightweight and comfortable enough to wear when you're sleeping (compared to the Garmin Fenix 7, it's quite literally, a dream), and gives you a good picture of your sleep patterns. Like a lot of the more premium Garmin watches, the watch will also give you a body battery score when you wake up, which takes into account your previous day's activity levels, and your sleep quality.
The body battery tool is similar to Fitbit's daily readiness score, but Garmin has one huge benefit over Fitbit in this category — unlike Fitbit, it doesn't put its premium tracking features behind a paywall. All of Garmin's data is free of charge and available in the Garmin Connect App, which is intuitive and easy to use.
Read our full Garmin Vivosmart 5 review.
Best cheap fitness tracker for running
The Garmin Forerunner 45 has been replaced by the Garmin Forerunner 55, but don't let this put you off. This is still an excellent running watch, jam-packed with features for beginners, and more serious runners alike. The 45 tracks your distance, pace, heart rate, heart rate zone, calories burned and more, though you can see only three metrics on-screen at a time, you'll have to scroll using the down button to see the rest.
On runs, the device did a more than adequate job of tracking my steps and heart rate, and provided a gentle, buzzing alert when I reached a training or running milestone. If you take your phone with you on your runs, you can use safety features such as incident detection, which sends your real-time location to selected emergency contacts.
Like most Garmin running watches, a huge selling point with the Forerunner 45 is that it connects to Garmin's Garmin Connect app, where you get a huge amount of data, for free. You'll also be able to access the Garmin Coach training plans, which you can download onto the watch.
This might not have the same advanced features as some of the more expensive, or more up-to-date watches on the market, but it's an excellent, affordable running watch.
Read our full Garmin Forerunner 45 review.
If you're looking for an updated tracker, check out the Garmin Forerunner 55 review here.
How to pick the best cheap fitness tracker
When looking for an inexpensive fitness tracker, you're going to have to make some tradeoffs, but that doesn't mean you should have to accept any compromises. The best cheap fitness trackers come with many of the same features as more expensive models, so here's what you should look for:
Automatic workout tracking: Ever forget to press the Start button when you went out for a run? There's nothing more frustrated than not getting credit for your exercise, which is why a good fitness tracker can automatically detect when you start running or biking, and log that event accordingly.
Heart rate monitor: Unless you want to wear your fitness tracker as a pendant, this is a table-stakes feature that will give you not only much better insight into your fitness, but your health, too. That's because adding heart-rate data gives you a more holistic look into your body, both awake and sleeping.
Decent battery life: A fitness tracker needs to last at least two days on a charge. Otherwise, you won't be able to track things such as sleep and other metrics that require you to keep it on your wrist for extended periods of time.
How we test the best cheap fitness trackers
Our testing methodology for cheap fitness trackers is pretty much the same as how we test pricier fitness trackers. We wear the device for a week or so, and explore its various features. For starters, how comfortable is the device to wear? Given that they're designed to be on your wrist 24/7, you want a fitness tracker that feels like it isn't even there.
If a fitness tracker has a heart rate monitor, we check its accuracy against other known trackers, as well as our own intuition. Generally, heart rate monitors are pretty accurate at this point, but the variance comes in how quickly they can respond to changes in your heart rate.
When working out, we see how easy it is to read a tracker's display; if the numbers are too small, it's hard to make them out when your arm and body is moving. And, if the controls are too small, it's hard to do things such as change your music or switch screens.
Lastly, we check the battery life claims of the manufacturer. For the most part, they're pretty accurate, but when using features such as GPS or streaming music, battery life can degrade much more quickly.
What is a good inexpensive Fitbit?
If you're looking for one of the best Fitbits but don't want to spend a lot of money, the Fitbit Inspire 3 is a fantastic fitness tracker. It has a bright AMOLED screen, an accurate battery life, and it's perfect for those looking to take their first steps into fitness, without a huge flashy gadget on their wrist, or a huge dent in their pocket.
Is it worth buying a cheap fitness tracker?
If you're looking to get a better picture of your overall health then yes, a cheap fitness tracker is a decent investment. Most will count your steps, distance travelled, and calories burned, without spending a fortune. Of course, if you're looking for more advanced metrics, or you're training for a marathon, it might be worth spending a little bit more on a gadget that has built-in GPS and heart rate monitoring.