Best phones: Quick menu
1. The list in brief
2. Best overall
3. Best iPhone
4. Best overall value
5. Best iPhone value
6. Best flagship value
7. Best Android for most people
8. Best iPhone for most people
9. Best charging
10. Best budget Android
11. Most unique phone
12. Best budget iPhone
13. Best foldable
The best phones can be any price, which is why our list has cheap devices alongside the flagship handsets you'd likely expect.
Contenders from the best Android phones and best iPhones can be found on this list, meaning you're likely to be satisfied no matter what phone you're moving from. And you can rely on the fact these are all phones we at TG have tested thoroughly, with all the pros and cons laid out for you to see to help you make your mind up.
Read on for the top phones you can buy, whether that's from a big brand like Apple or Samsung, or smaller players like OnePlus, Xiaomi or Realme.
The quick list
Best budget Android
Best budget Android phone
Coming in at half the price of a flagship phone, but still offering some cutting-edge comforts, Samsung's got a phone that'll please anybody but those prioritising performance.
Best foldable
8. Samsung Galaxy Z Fold 5
Best foldable phone
Samsung still makes the best foldables around, and the Galaxy Z Fold 5 offers productivity and flexibility (literal and metaphorical) that you just can't get on other phones.
The best phones in the UK you can buy today
The best phone overall
Samsung brought quite a few upgrades with the Galaxy S23 Ultra, including a 200MP main camera and a Snapdragon 8 Gen 2 chip rather than a new Exynos model. These two upgrades have helped close the gap between it and the iPhone 14 Pro Max, and have given the Galaxy S23 Ultra the top spot both in this list and in our best camera phones guide.
There are still some things that may put you off the S23 Ultra. It's slow to charge compared to its rivals (except the iPhone), it's still one of the most expensive phones on the market, and it's kept its curved display. It's flatter than it was on the Galaxy S22 Ultra, but it may still not be flat enough for some users who dislike curved displays.
All that said, there's probably no better overall phone for hardware that you can get right now. If you can afford it, there's nothing that's overall better that you can buy right now.
Read our full Samsung Galaxy S23 Ultra review.
The best iPhone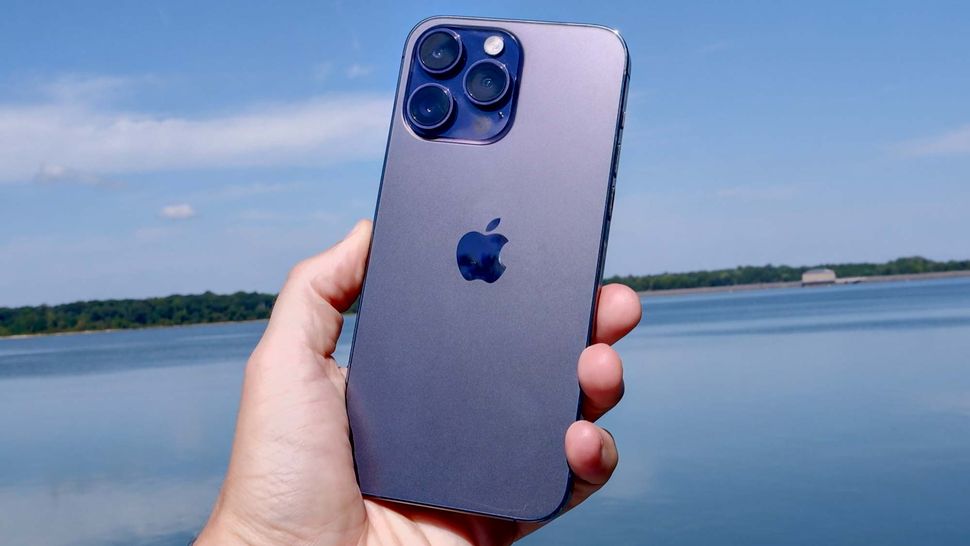 Apple once again impresses with its top-tier iPhone 14, the iPhone 14 Pro Max. Building on last year's Pro Max, this model features a new 48MP main camera, a longer battery life and a long-awaited always-on display. Apple still equips it with a mighty chipset too, and a new Dynamic Island to replace the notch and hold your notifications and active app widgets.
What isn't so great is that Apple's still sticking with its 20W charging standard, which is the slowest among flagship phones right now. Also, adding all the new features has expanded the thickness and mass of the phone, making it even more unwieldy if you're trying to use it one-handed. But there's no better iPhone on sale right now, and for many people, that makes their buying choice easy.
Read our full iPhone 14 Pro Max review.
The best value phone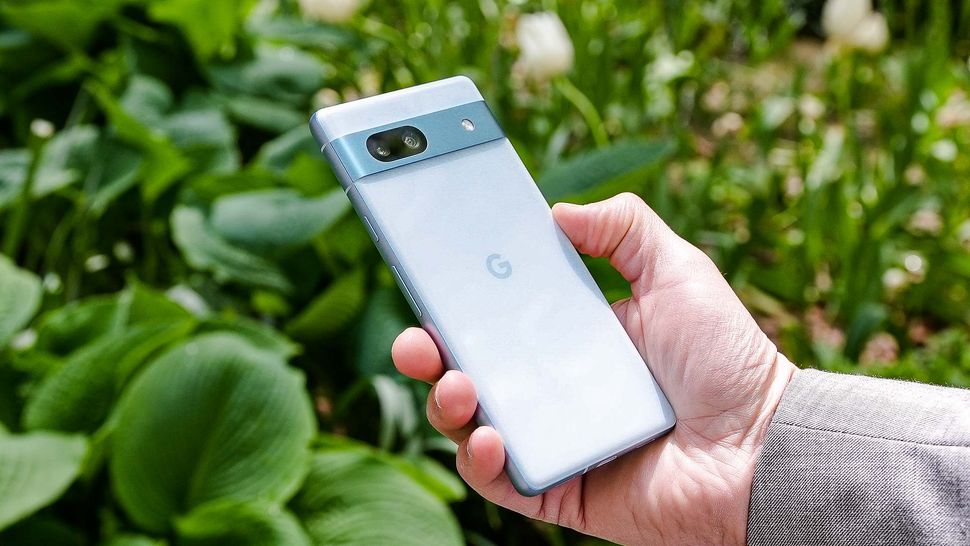 Google made some big enhancements to the Pixel 7a, which has meant a small price increase. The good news is that this is still a budget phone, just one with a lot more premium features.
Those include the new 90Hz display refresh rate, higher-rez 64MP main camera, and the same Tensor G2 chipset as you'd find on the Pixel 7 flagship series, giving the Pixel 7a a nice amount of power for its price. The screen still has some annoyingly thick bezels hemming in the 6.1-inch display, but if you can forgive that, then you'll have little reason not to pick up this amazing value smartphone.
Read our full Google Pixel 7a review.
Best iPhone value
Due to the size difference in the display and battery capacity, the iPhone 14 Pro doesn't quite reach the same heights as the iPhone 14 Pro Max. Don't be fooled though, this iPhone still crushes most of the Android competitors beneath its heel, thanks to the combination of power and ease of use that Apple works hard to perfect.
The 6.1-inch 13 Pro still offers an excellent display with always-on and Dynamic Island features, fantastic cameras and an identical A16 Bionic chipset to the one inside the iPhone 14 Pro Max. But the smaller size means both a small discount compared to the Pro Max, but also a shorter battery life.
Aside from this, we aren't fans of how Apple's still got some of the slowest charging speeds in the business, with a maximum of just 20W. Also, our Phones editor Jordan Palmer didn't like how Apple's new low-light photo processing system, called Photonic Engine, treats some images, particularly those taken with the ultrawide camera. Even so, this is still one of the best, most complete phones on the market right now.
Read our full iPhone 14 Pro review.
Best flagship value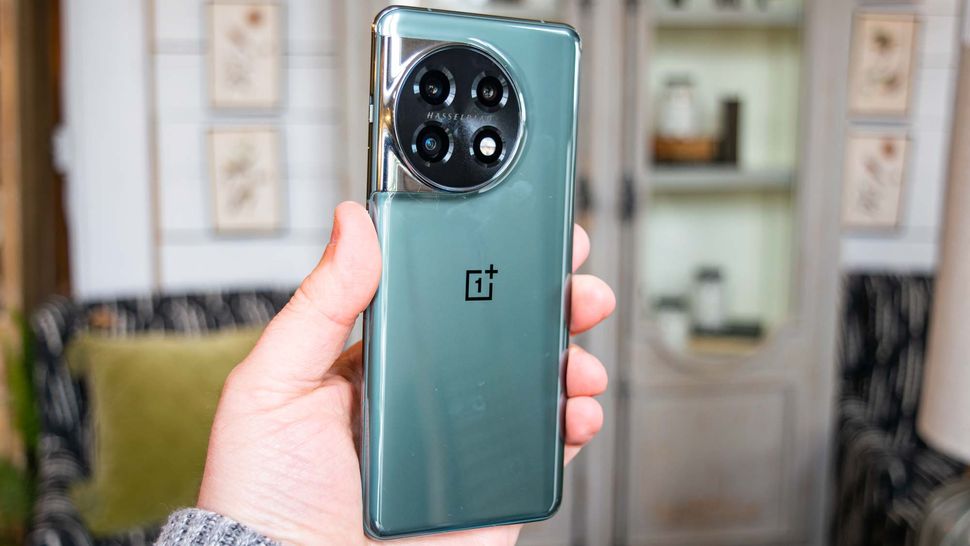 There's been a number of changes to the OnePlus 11 from previous OnePlus flagships, but even though it's not strictly a "Pro", it's still got plenty to attract power users.
The OnePlus x Hasselblad collaboration continues to bear fruit with better photography than ever (though we wish the zoom camera had more powerful magnification like rival phones), while the OnePlus staples of fast charging, long-lasting batteries and aggressive pricing have also seen improvements. About the only thing missing is wireless charging, but that's something that's not too difficult to overlook.
Read our full OnePlus 11 review.
Best phone for fast charging
Xiaomi is a brand that deserves to be mentioned in the same breath as Samsung, Google and Apple, and the Xiaomi 13 Pro proves it.
Its cameras, including three 50MP sensors on the back, take more natural-looking photos than others are capable of, while its 120W charging brick gives you more power per minute than any rival device. Its display and UX are up there with the best too.
Where the Xiaomi falls down is performance. Even with the same chip as its rivals, its performance isn't quite as good. It's also got a price that's higher than regular flagship phones but cheaper than the best phones around, which could make it hard to justify paying for when you'd save money or get even more in your new phone. The 13 Pro does merit its premium pricetag though, and could be an excellent device for power users with a focus on photos and quick charging.
Read our full Xiaomi 13 Pro review.
Also take a look at our Xiaomi 13 review for our thoughts on the basic version of this phone, and our Xiaomi 13 Ultra hands-on if you're curious about the range-topping model that isn't coming to the U.K.
Best budget Android
Samsung's Galaxy A54 gives you a more affordable entry point to the biggest ecosystem in the Android world, and with fewer sacrifices than ever. The chipset is a little underpowered compared to rival phones that get the same chipsets as their flagship siblings, and we improved main camera photography with its new 50MP sensor and more RAM and storage combined with the rare ability of expandable storage, you get enough options to cover your everyday needs.
We also really like how this phone beats all-comers on battery life. That includes phones within its price bracket and outside it too. So if the other specs didn't convince you, maybe the knowledge you can get over ten hours of continuous use out of the A54 before it shuts down will.
Read our full Samsung Galaxy A54 review
Best foldable phone
There's no better option than the Galaxy Z Fold 5 if you're after a folding phone, and have the money to splash on it. It's not that different from last year's Galaxy Z Fold 4, but that just goes to show how dominant Samsung has become over the foldables sector over the past few years.
You'll want to spend your time on the phone's main display, not only because it's a huge 7.8-inch panel that can fit up to four apps on it at once, but because the outer display is not too good for sustained use because of how narrow it is.
Samsung's now introduced a flush-folding hinge for a more compact and lighter foldable, but you'll still need to be wary of dust particles worming their way into the hinge as Samsung's not yet cracked dust-proofing. But if you're careful with it, the Galaxy Z Fold 5 can help you in ways other phones can't, plus its more efficient battery and more effective cameras still probably make this a worthwhile purchase over a discounted Z Fold 4.
Read our full Samsung Galaxy Z Fold 5 review
How to choose the best U.K. phone for you
Your first question when picking which phones to shortlist should be: Apple or Android? iPhones are excellent, but deciding against any kind of Android phone means limiting your choice significantly. Generally, if you want the latest and greatest hardware, you're better off with a recent Android phone, whereas iPhones prioritise well-optimised features that work seamlessly with user-friendly software.
It's also important to keep the size of the phones you're looking at in mind. Many phones are above 6 inches in size these days, which suits most people but if you want something more compact, you'll need to search more thoroughly for the best small phones.
As for key features, the two you'll want to focus on are cameras and battery. With phones having all but replaced the compact digital camera, it's important to have a versatile array of cameras. High megapixel (MP) counts aren't everything though, so take a look through our comparison photo sliders in our reviews to see how all the cameras on a phone perform against a rival phone.
The importance of battery and charging should be obvious: you want your phone to last as long as possible, and ideally power up again quickly. As a general rule, the more milliamp hours (mAh) in a phone's battery, the better. However it's not always accurate — iPhones have some of the smallest batteries of any modern phone, but some still place highly on our best battery life phones list. Again, it's a good idea to check our reviews where we detail how long these phones last doing everyday tasks.
How we test smartphones
In order for a smartphone to make our best phone list, it needs to excel on several tests that we run on every handset. We perform some of these tests in our labs and some in the real world.
When it comes to performance, we rely on such synthetic benchmarks as Geekbench 5 and GFXBench to measure graphics performance. These tests allow us to compare performance across iPhones and Android devices. We also run a real-world video transcoding test on each phone using the Adobe Premiere Rush app and time the result.
To measure the quality of a phone's display, we perform lab tests to determine the brightness of the panel (in nits), as well as how colorful each screen is (DCI-P3 color gamut). In these cases, higher numbers are better. We also measure color accuracy of each panel with a Delta-E rating, where lower numbers are better and a score of 0 is perfect.
One of the most important tests we run is the Tom's Guide battery test. We run a web surfing test over 5G or 4G at 150 nits of screen brightness until the battery gives out. In general, a phone that lasts 10 hours or more is good, and anything above 11 hours makes our list of the best phone battery life.
Last but not least, we take the best phones out in the field to take photos outdoors, indoors and at night in low light to see how they perform versus their closest competitors. We take shots of landscapes, food, portraits and more, and also allow you to be the judge with side-by-side comparisons in our reviews.