Whether you enjoy watching videos, gaming on the go or simply texting with fewer typos, the best big phones offer a lot of benefits. These devices — once called phablets — also tend to pack larger batteries than their smaller brethren, which translates to longer battery life.
These days, there are plenty of options for those who prefer larger handsets. Practically every high-end model comes in a bigger option, from Apple's iPhones to Google's Pixels and Samsung's Galaxy S20 series. And alongside their more expansive displays and improved longevity on a charge, many of those companies' super-sized flagships pack more elaborate cameras, with a greater quantity of lenses and the best optics and sensors on the market.
Keeping in mind all of the reasons why it pays to go big with your next smartphone purchase, we've compiled a list of the best big phones you can buy today. And if you'd prefer one of the best small phones, we've got you covered there, too.
What are the best big phones?
Apple's massive 6.5-inch iPhone 11 Pro Max leads our list of big-screen behemoths, thanks to its gorgeous Super Retina XDR display, gobs of power and immaculate triple-lens camera.
The only downside to the iPhone 11 Pro is, of course, its price. To that end, the 6.1-inch iPhone 11 features much of what we love about the 11 Pro for $300 less, while the iPhone XR remains a compelling choice, especially now that's it's available for just $599.
Still, Apple is facing renewed competition from Samsung, whose 6.7-inch Galaxy S20 Plus and 6.9-inch Galaxy S20 Ultra offer dazzling displays and cutting-edge multi-lens camera systems that can pull off some tricks iPhones can't. And then there's OnePlus, which has established a new standard for value between the too-good-to-be-true OnePlus Nord and powerful OnePlus 8 Pro.
While the writing is on the wall for the Galaxy Note 10 Plus, we believe it's still a phablet worth considering, thanks to its stunning design and versatile S Pen stylus. But if the $1,099 Note 10 Plus is too expensive, how does $250 sound? That happens to be the price of the Moto G Power, which packs a 6.4-inch display and 5,000-mAh battery to outlast every other phone we've ever tested in our web-surfing battery test, at an astonishing 16 hours and 10 minutes. Most phones only get around 9 or 10 hours.
Rounding out the list is Motorola's Edge Plus, which rivals Samsung's latest flagships in terms of features, but costs $200 less than the S20 Plus. The only thing that holds it back from a higher ranking is Verizon exclusivity.
Read on for a deeper dive into the best big phones of 2020, comparing specs, displays, performance, cameras and more.
The best big phones you can buy today
The iPhone 11 Pro Max is a familiar-looking phone that happens to pack a lot of improvements under the surface. Chief among them is the camera system. Now upgraded to three lenses, comprising wide, ultra-wide and telephoto optics, the latest range-topping iPhone has the versatility to capture stunning photos in any scenario.
But it's not just hardware that makes the device perfect for capturing moments. Apple's breakthroughs in computational photography take center stage on the iPhone 11 series, thanks to improvements to Smart HDR, the all-new Night Mode and Deep Fusion. All of these software enhancements automatically balance lighting and detail based on contextual awareness gleaned through machine learning, so the new iPhones are as intelligent as they are powerful. And with a fantastically bright 6.5-inch Super Retina XDR OLED display at your disposal, you'll have all the room in the world to view every photo and video you take — in stunning HDR, no less.
It's worth mentioning that the iPhone 11 line is months away from a replacement. Apple is expected to build three larger variants of its next flagships: the 6.1-inch iPhone 12, 6.1-inch iPhone 12 Pro and range-topping, 6.7-inch iPhone 12 Pro Max. Both Pro models are expected to tout additional cameras and perhaps 120Hz displays.
Read our full iPhone 11 Pro Max review.
Samsung's Galaxy S20 Plus finishes highly on our list of the best big phones precisely because it offers the best mix of specs and features for the money. If the 6.4-inch Galaxy S20 is lacking in some respects, and the 6.9-inch Galaxy S20 Ultra is simply too expensive for a modest camera upgrade, then the Plus variant is just right.
For $1,199, the S20 Plus offers a striking display with a 120 Hz refresh rate, 5G connectivity, Qualcomm's latest Snapdragon 865 processor, and solid battery life. S20 Plus buyers do miss out on the S20 Ultra's 108MP camera and 10x lossless hybrid zoom, but we think most people would be willing to accept those sacrifices for a $200 discount.
That's especially true since the S20 Plus boasts strong cameras in its own right. The new sensors capture bright and colorful photos, and the 3x lossless zoom is more powerful than what the iPhone 11 Pro Max delivers. The regular S20 Plus is a good choice at $999, too, if you prefer a slightly smaller display. But if you want a big screen and future-proof 5G for years to come, the S20 Plus is the sweet spot in Samsung's flagship lineup for 2020.
Read our full Samsung Galaxy S20 Plus review.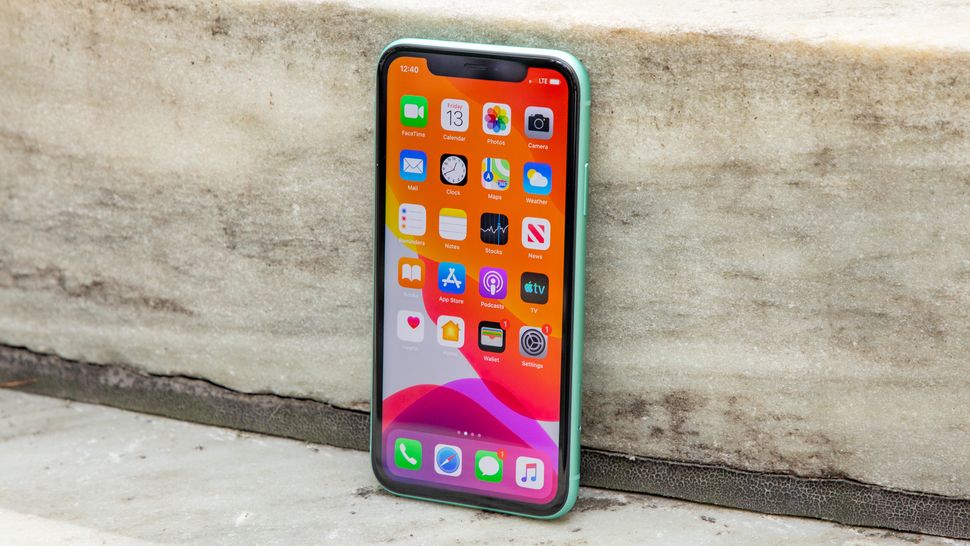 Think of the iPhone 11 as occupying sort of a middle ground for display sizes on Apple's latest iPhones — not as massive as the iPhone 11 Pro Max, though not as compact as the iPhone 11 Pro. At 6.1 inches, the iPhone 11 gives you plenty of screen space to work with. Best of all, there's nothing middle ground about its price — at $699, it's the least expensive of the new iPhone models Apple introduced in 2019.
You don't have to make many tradeoffs for that lower price tag either. The iPhone 11 has the same top-of-the-line A13 Bionic processor found in the pricier Pro models, and though it only has two cameras to the three lenses on back of the iPhone 11 Pro, it offers many of the same photographic capabilities. This is the iPhone to get if you're overwhelmed by both the iPhone 11 Pro Max's size and price.
Read our full iPhone 11 Review.
The amazing thing about the OnePlus Nord is that, while it may be at the bottom of the pecking order in terms of OnePlus' roster of phones, it doesn't compromise on much. Instead of the Snapdragon 865 processor found in the OnePlus 8 and 8 Pro, the Nord utilizes the lower-spec (but still 5G capable) Snapdragon 765G. And that's really as far as the cost-saving measures go.
Otherwise, you still get a 6.44-inch 90Hz full-HD OLED display, 30-watt fast wireless charging, a big 4,115-mAh battery, up to 12GB of RAM, a quartet of cameras on the back (including the same primary 48-megapixel lens as the OnePlus 8) and OnePlus' attractive design, all for £379, which still equates to less than $500.
Ah, but therein lies the rub. The OnePlus Nord isn't yet available for buyers in North America, and may never be. OnePlus says a Nord phone is coming west of the Atlantic before the end of the year, though we don't know what that device will look like compared to this one. Until then, interested parties in North America are free to try their hand at importing. If you happen to live somewhere you can own a Nord, however, you should buy one. You won't regret it.
Read our full OnePlus Nord review.
Measuring 6.78 inches from corner to corner, the OnePlus 8 Pro has one of the largest displays on any smartphone you can buy today. It's also one of the prettiest AMOLED screens on any modern handset, with a quad-HD+ resolution and a peak refresh rate of 120 Hz.
While the OnePlus 8 Pro isn't far from the first phone with a 120 Hz panel, it does one up the displays in Samsung's latest Galaxy S20 series of handsets, because OnePlus' device allows you to use the phone at its maximum resolution and refresh rate simultaneously. This is something avid gamers and streaming enthusiasts will appreciate, along with the panel's boosted 240 Hz touch sampling rate, which makes the screen as responsive as it is smooth.
There's a lot to like about the OnePlus 8 Pro aside from its screen, too — like its speedy Snapdragon 865 power and gobs of superfast LPDDR5 RAM, respectable quad-lens camera module and lightning-quick wireless charging, which can get the battery to 50% in just a half hour. At $899, it's one of the most expensive handsets the company has ever released, though it slides in at several hundred less than the similarly-sized and specced Galaxy S20 Plus, making it a compelling alternative to Samsung's flagships and one of the best big phones there is.
Read our full OnePlus 8 Pro review.
Samsung miraculously found a way to shoehorn a 6.8-inch Dynamic AMOLED display in the Galaxy Note 10 Plus without making the device's footprint significantly larger. It's quite an impressive feat, especially considering the Note 10 Plus also packs a big 4,300-mAh battery with superfast 45-watt charging, a microSD card slot and an S Pen stylus that can be used like a remote control, with gestures for shortcuts.
When it's time to snap some photos, a quartet of camera lenses on the back is built to handle everything from shallow depth-of-field portraits to ultrawide-perspective landscapes, and you can switch between each shooter with the tap of a button. It's not quite our favorite flagship mobile camera around, though it is tremendously versatile, and feeds the Note series' reputation as the jack-of-all-trades among modern smartphones.
Do note that Samsung is set to replace the Note 10 line with the Galaxy Note 20 this August. And the top-of-the-line Ultra variant is expected to have an even larger display than this one, at a rumored 6.87 inches.
Read our full Samsung Galaxy Note 10 Plus review.
Big screens tend to drain batteries faster than their more compact counterparts, but that's not a concern with the Moto G Power. Equipped with a 5,000 mAh battery, the Moto G Power was the longest-lasting phone we've tested in some time, holding out for 16 hours and 10 minutes on our battery test. That places the Moto G Power at the head of our list for best phone battery life.
But there's more to the Moto G Power than just a big battery. You get a sizable 6.4-inch screen to work with, though we wish the G Power produced more vibrant colors. The processor and cameras aren't high-end, but they do produce performance and pictures that measure up well against other phones in the Moto G Power's price range. And speaking of price, that's probably the best thing the Moto G Power has going for it — at $249, this phone is one of the most affordable phablets around.
Read our full Moto G Power review.
If you want the biggest and baddest of Galaxy phones and have a whole lot of cash to burn, look no further than the gargantuan 6.9-inch Galaxy S20 Ultra.
Absolutely everything about the S20 Ultra is big, from that 120 Hz display to its 5,000-mAh battery, sub-6GHz and millimeter-wave 5G connectivity and 7.7 ounces of heft. And then there's the quad-lens camera system, which combines a 108-megapixel main sensor with a 4x telescopic optical zoom telephoto, 12-MP ultrawide shooter and a time-of-flight sensor specially designed to deliver improved depth effects.
Truth be told, the S20 Ultra doesn't always produce the finest photography, though the versatility of that Space Zoom shooter and the insane level of detail that a 108-MP sensor can provide make it arguably more versatile than the triple-camera stack in the latest flagship iPhones.
The Galaxy S20 Ultra starts at a very pricey $1,399 — and that assumes you're satisfied with the 12GB of RAM and 128GB of storage in the base model. Still, the S20 Ultra is a testament to just how much power companies like Samsung can pack into a handset when they put their minds to it.
Read our full Samsung Galaxy S20 Ultra review.
The iPhone XR may no longer be the new 6.1-inch kid on the iPhone block — that'd be the iPhone 11. But there's still plenty to like about this year-old phone, starting with its price tag.
With the release of the iPhone 11 family, Apple kept the iPhone XR around and cut its price to $599. That means you still get an impressive iPhone for less than $600. And even though Apple's newer phones feature a faster processor and significant camera improvements, the A12 chip inside the XR still outperforms Android devices powered by the more recent Snapdragon 855 chipset. That makes it the best big iPhone if you're keen on spending the absolute least amount of money.
Read our full iPhone XR review.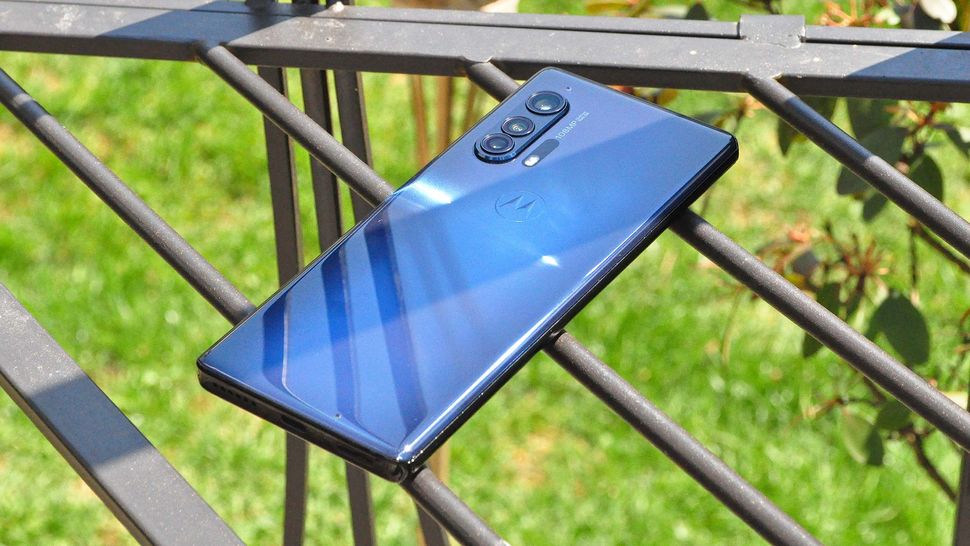 The Motorola Edge Plus marks Moto's return to the flagship phone game, and it's a compelling option for $999. The Edge Plus packs a quad-lens camera system that makes use of the same 108-megapixel main camera as the Galaxy S20 Ultra, a 6.7-inch, 90 Hz display that wraps around the sides of the device, a gigantic 5,000-mAh battery and the latest and greatest in performance, thanks to a Snapdragon 865 system-on-chip and 12GB of the fastest-available LPDDR5 RAM.
There's just one big catch to the Edge Plus: it's exclusive to Verizon. That means you can't use it on any other carrier, let alone unlocked. It's a shame, especially when you realize the Edge Plus is one of an increasingly small number of high-end phones that packs a headphone jack.
There are a few other sticking points; namely, we would've liked to have seen IP-rated water resistance and a commitment to long-term software support and updates from Motorola. Nevertheless, the Edge Plus is still a good phone overall, and if you happen to be a Verizon customer it's worth a look — especially compared to the Galaxy S20 Plus, which costs $200 more.
Read our full Motorola Edge Plus review.
How to choose the best big phone for you
Android or iPhone? Android phones give you more choice in terms of price, size and innovative designs — many of them happen to be larger, too. However, iPhones offer speedier software updates, better games and apps and better security and privacy. See our iPhone vs Android face-off.
Unlocked or carrier? Most shoppers in the U.S. buy new phones through their wireless carrier. But an unlocked phone gives you the freedom to buy the device without any sort of contract and then bring it to the provider you want to use.
Screen size: For fans of big phones, 6 inches and up is a good place to start. The biggest phones are 6.5 to just under 7 inches. If you want something you can easily use with one hand, go with one of the best small phones with a screen under 6 inches.
Cameras: Don't pay attention to the megapixel count. Instead, look at camera face-offs between phones to see the photo quality and look for special features like Night Mode to get better quality in low light. Also see our best camera phone roundup.
Battery life: Generally, phones with larger batteries (measured in mAh) offer the longest battery life, but that's not always the case. That's why we run our own custom battery tests, where phones repeatedly load webpages over a T-Mobile data connection while set to 150 nits of display brightness until they run out of juice.
How we test smartphones
In order for a smartphone to make our best phone list, it needs to excel on several tests that we run on every handset. We perform some of these tests in our labs and some in the real world.
When it comes to performance, we rely on such synthetic benchmarks as Geekbench 5 and GFXBench to measure graphics performance. These tests allow us to compare performance across iPhones and Android devices. We also run a real-world video transcoding test on each phone using the Adobe Premiere Rush app and time the result.
To measure the quality of a phone's display, we perform lab tests to determine the brightness of the panel (in nits), as well as how colorful each screen is (DCI-P3 color gamut). In these cases, higher numbers are better. We also measure color accuracy of each panel with a Delta-E rating, where lower numbers are better and score of 0 is perfect.
One of the most important tests we run is the Tom's Guide battery test. We run a web surfing test over 5G or 4G at 150 nits of screen brightness until the battery gives out. In general, a phone that lasts 10 hours or more is good, and anything above 11 hours makes our list of the best phone battery life.
Last but not least, we take the best phones out in the field to take photos outdoors, indoors and at night in low light to see how they perform versus their closest competitors. We take shots of landscapes, food, portraits and more, and also allow you to be the judge with side-by-side comparisons in our reviews.