If you're in the market for one of the best Android phones, the breadth of options can be overwhelming. But choice is one of the greatest things about Google's mobile OS. Android provides a similar user experience across many makes and models of phones, while letting you prioritize the features that matter most to you.
Those on a tight budget can get a good-enough Android phone for under $200. Step up to the $400 range, and the choices get considerably better, especially when it comes to camera quality. And you can get flagship-level performance starting at under $700, so long as you're willing to live without some bells and whistles and the finest photography.
The most premium Android flagship phones start at $899, offering the sharpest and brightest displays, the most advanced photography and cutting edge features like reverse wireless charging and 120Hz screens. For now, 5G remains a mostly premium feature, but more affordable 5G Android phones with faster download speeds are steadily arriving from the likes of Samsung, TCL and Motorola.
Read on to find the best Android phone for your needs and budget.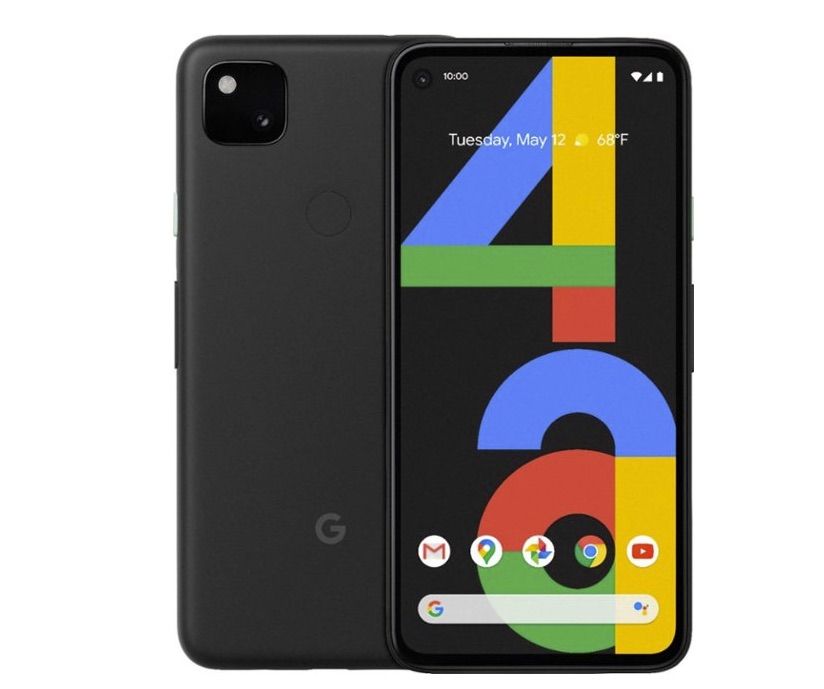 Black Friday 2020
The holiday season is a great time to be in the market for a new Android phone, as Black Friday deals give you a chance to save on many of the top models. You'll find deals discounts from both retail sites as well as wireless carriers. Our guide to Black Friday phone deals includes a section on Android phone sales that are already underway.
What are the best Android phones?
We've tested all of the most popular Android phones in all shapes, sizes and prices here at Tom's Guide, and our current top pick is none other than Google's Pixel 4a.
The Pixel 4a is a modest device on paper, but the value it offers — from its camera ripped straight out of Google's premium Pixels, to its impressive display and quality design — makes it an absolute steal for just $350. The Pixel 4a 5G — a larger version of the same phone — is our pick if you need a 5G phone from Google and still want some of the best mobile photography available..
If you're on the hunt for a more premium Android experience, though, there's no better options than the recently-launched Samsung Galaxy Note 20 Ultra and OnePlus 8 Pro. The Note 20 Ultra dazzles with the finest cameras of any phone on this list, as well as a big, 6.9-inch, dynamic 120Hz display. Meanwhile, the OnePlus 8 Pro delivers blistering performance, long-lasting battery life, and wicked-fast charging for a reasonable price, because it starts at $899.
Still, Samsung's other flagships still demand your attention. The regular Note 20 keeps the Ultra variant's amazing productivity software suite but ditches bells and whistles for a lower price, while the Galaxy S20 Plus slides right in between the two Note models and should satisfy anyone who wants a high end phone but doesn't expect to use the S Pen much.
And if you want the absolute pinnacle of mobile technology, for an eye-watering $2,000, the new Samsung Galaxy Z Fold 2 is the device for you. Samsung has righted its missteps with its first foldable phone/tablet hybrid, producing a much more reliable and practical device that can truly do everything well.
Bargain hunters striving to spend the absolute least can find a very good option in the Moto G Power, which lasts the whole day on a charge, but costs just $249.
The best Android phones you can buy today
You might be surprised to find Google's midrange Pixel, the Pixel 4a, at the top of our list of the best Android phones. But at just $349, the Pixel 4a is a remarkably complete smartphone, the likes of which we've never before seen at this price.
For half the price of the newly-announced Pixel 5, or a third of what Samsung and Apple charge for their top models, the Pixel 4a offers a flagship-caliber camera, good-enough performance, impeccable software, a pocketable, well-built design, 128GB of built-in storage and a dazzling and bright 5.8-inch OLED display.
If the 4a suffered from one shortcoming, it'd be battery life. But in all other respects, it's nearly perfect — and it even has a headphone jack. In previous years, you would have had to spend at least $500 on a device like, this but the Pixel 4a is an unmatched bargain among Android devices right now, and an even better deal than last year's already-excellent Pixel 3a.
Be aware that Google has announced the Pixel 4a 5G, which starts at $499. It's a 5G version of the Pixel 4a that actually shares a lot of features with the flagship Pixel 5 device, such as two rear cameras and a faster processor. If you can wait for the Pixel 4a 5G's mid-November release, you may find it a better value.
Read our full Google Pixel 4a review
The Galaxy Note 20 Ultra takes the crown as the best Android phone for those willing to pay an ultra-premium price. And that's because this device is much more than a phone. It's a powerful note-taking tool with lots of S Pen upgrades; it's a pro-level camera with a 108MP sensor and 50x zoom; and it's a mini game console with the ability to stream Xbox games.
The Note 20 Ultra also boasts the best display on a phone yet, as its huge 6.9-inch OLED screen has a dynamic 120Hz refresh rate. So it's smart enough to dial things up or down based on what's being displayed, which saves battery life. The 4,500 mAh battery lasts a long time on a charge, and you get quick 25-watt charging out of the box. Overall, the Galaxy Note 20 Ultra more than lives up to its name.
Read our full Samsung Galaxy Note 20 Ultra review.
The OnePlus 8 Pro may seem like a departure from previous OnePlus handsets. After all, at $899, this is one of the most expensive phones OnePlus has ever made. But the OnePlus 8 Pro is the best flagship Android phone because it packs as many high-end features as possible for an incomparable value.
In the case of the OnePlus 8 Pro, those features include a 120Hz refresh rate for its 6.78-inch OLED screen and a top-of-the-line Snapdragon 865 CPU. The OnePlus 8 Pro is the first OnePlus device to support wireless charging, and in the grand tradition of OnePlus pushing the battery envelope, its wireless charging standard is actually faster than many wired options.
You won't get the best camera phone with the OnePlus 8 Pro — the Galaxy S20 Plus' photography is a bit better across the board. However, the OnePlus 8 Pro's four rear lenses can produce some impressive shots that measure up respectably against industry leaders. And while that $899 price may be lofty by OnePlus' standards, it's still $100 less than the least expensive Galaxy S20 model, not to mention $300 less than the S20 Plus.
Read our full OnePlus 8 Pro review.
The $999 Galaxy Note 20 is an interesting proposition. It's actually $200 cheaper than Samsung's Galaxy S20 Plus and $300 cheaper than the Galaxy Note 20 Ultra, and for that you lose a couple noteworthy features. The regular Note 20 has a 6.7-inch AMOLED display, but no 120Hz fast refresh rate. It has a triple-lens rear camera, but no 108MP main sensor or 5x folded optical zoom lens.
However, you still get a lot for what you'll spend on the Note 20, including a powerful Snapdragon 865 Plus chipset, Samsung's signature S Pen with new air gestures for navigation and very useful note-taking enhancements, cameras that still take fantastic pictures (even if they're a shade behind what the Note 20 Ultra can pull off) and support for wireless DeX projection to TVs and Xbox Game Pass Ultimate streaming. The Note 20 can really do it all, so long as you're willing to part with some buzzwordy features you may not necessarily need to begin with.
Read our full Samsung Galaxy Note 20 review.
At $1,199, the Samsung Galaxy S20 Plus is pricey, though you get a lot in return. For starters, the camera setup on the back of the S20 Plus impresses us with four lenses that produce great pictures, especially when you put that 64MP telephoto lens to work. You won't be able to zoom in like you can with the S20 Ultra's Space Zoom feature, but the shots that the S20 Plus yields still contain a lot of detail.
All of the other top Galaxy S20 features are available in the S20 Plus, including 5G connectivity, a Snapdragon 865 chipset that produces the best performance of any Android phone and a vibrant 6.7-inch display with a 120Hz refresh rate, which you won't find in the slightly cheaper Galaxy Note 20.
A 4,500-mAh battery keeps things up and running, and the Galaxy S20 Plus offered better-than-average longevity in our testing. Ultimately, the S20 Plus' price will put it out of reach of most phone shoppers, though those who can afford it shouldn't think twice about snapping one up.
Read our full Samsung Galaxy S20 Plus review.
Two things stand out about the Moto G Power — its giant battery and its sub-$300 price. The former allows Motorola's budget phone to post the best time ever on our battery test, while the latter makes the Moto G Power a compelling purchase when compared to other midrange Android models.
On the battery front, the Moto G Power lasted 16 hours and 10 minutes on our battery test, in which phones continuously surf the web over LTE until they run out of power. That's more than 30 minutes better than our previous champ for best phone battery life. (Coincidentally, that was the Moto G Power's predecessor, the Moto G7 Power.) If you're willing to accept less battery life for a phone with a stylus, the Moto G Stylus is essentially a carbon copy of the Moto G Power, though it does cost $50 more.
Speaking of price, you can get the Moto G Power for $150 less than the Pixel 3a, and you won't make many trade-offs for that lower price. The Snapdragon 665 chipset inside the Moto G Power turns in comparable performance, and while the Pixel still has a better camera, the Moto G Power's triple lens array still produces decent shots for what you'll spend.
Read our full Moto G Power review.
If you want a 5G phone from Google, you don't necessarily have to get the Pixel 5. All of that phone's best features — including 5G connectivity and some of the best performing cameras we've tested — can be found in the Pixel 4a 5G. And this phone costs $200 less than Google's flagship.
You give up some build quality and water resistance by opting for the cheaper 5G option, and the Pixel 4a 5G doesn't have a fast-refreshing screen. But it is the largest display among Google's recent releases, and the 6.2-inch OLED panel is plenty colorful.
It's the cameras that ultimately are the reason to pick up a Pixel, and the Pixel 4a 5G can match the Pixel 5 shot for shot. (Not surprising since they use the same hardware and support the same features.) The Pixel 4a 5G gives you an affordable way to get started with the 5G future.
Read our full Pixel 4a 5G review.
We were impressed by the OnePlus Nord when that midrange phone debuted earlier this year, delivering premium features we'd expect to see in more expensive handsets. We were less impressed by OnePlus' plan not to release the phone outside of Europe and India. However, the OnePlus Nord N10 5G isn't going to repeat that decision, as it heads to the U.S. after a UK launch in November.
The specs aren't as impressive as they were on the original Nord, but you'll still get some premium features like a display with a 90Hz refresh rate and 5G support, all in a phone that costs £329. (We're waiting to find out the U.S. price.) The Nord N10 5G delivers solid performance, especially when it comes to battery life. This is a good 5G phone to consider if you don't want to pay a lot for your next phone.
Read our full OnePlus Nord N10 5G review.
It didn't look good for foldable phones at the outset, with the original Galaxy Fold offering a futuristic concept of mobile computing in a seriously flawed and damage-prone package. But then Samsung went back to the drawing board, refining its original design to produce the Galaxy Z Fold 2 — a device that rights its predecessors flaws, while adding some useful new features.
One of those useful additions is Flex Mode, which leverages the Galaxy Z Fold 2's free-stop hinge to allow the device to stay in place at any position, while showing custom, split-screen controls for relevant apps, like video chatting software. But the Z Fold 2 nails the basics as well, thanks to a greatly-expanded exterior cover display that lacks the eyesore bezels on the original model, as well as a larger interior panel shrouded in Samsung's Ultra-Thin Glass, making it more durable and pleasant to the touch.
All this innovation comes at a price of course — $1,999, to be precise. But then there's no Android phone that can do what the Galaxy Z Fold 2 does, perched perfectly between phone and tablet.
Read our full Samsung Galaxy Z Fold 2 review.
The $749 OnePlus 8T has gains the OnePlus 8 Pro's 120Hz display, as well as faster 65-watt charging. OnePlus' latest Warp Charging system is enough to get the company's latest handset to 93% in just a half hour, which makes this the fastest-charging phone we have ever tested. The OnePlus 8T is also the first Android phone this side of Google's Pixels to launch with Android 11, which is a praiseworthy achievement indeed.
OnePlus guarantees three years of software updates for its phones, which is slowly becoming the standard on Android, especially since Samsung joined Google in making that commitment this year. However, OnePlus' phones also benefit from their own bespoke front-end, called Oxygen OS, which adds a unique design and a number of extra features to Google's platform, like an eye-care Reading Mode and a range of customizable always-on display options. We do wish the OnePlus 8T's quad-lens camera system was better, but overall, this is still an impressive phone for the price.
Read our full OnePlus 8T review.
How to choose the best Android phone for you
The first place to start when shopping for the best Android phone for you is your budget. And there are essentially a few tiers, The cheapest Android phones cost under $200 and offer mostly the basics for using apps, taking pictures and staying connected.
As you move up to under $400, you'll find more compelling handsets, touting better processors, higher-grade materials and more camera lenses. Progress into the $700-and-up range, and the best phones offer flagship-caliber performance along with cutting-edge computational photography and special features.
The most premium Android phones offer foldable designs, but in general we don't feel like these types of devices are worth the splurge yet — save, perhaps, for the new Samsung Galaxy Z Flip, which rights the Galaxy Fold's design quirks and isn't egregiously expensive (for a foldable, anyway) at $1,380.
How we test smartphones
Every smartphone Tom's Guide evaluates is tested for several days in real-world use cases and benchmarked with a gamut of performance-measuring apps. In terms of performance, we used Geekbench 5 to measure overall speed and 3DMark to measure graphics performance.
We also use our own video editing test in the Adobe Premiere Rush app to see how long it takes to transcode a clip, which we run on both Android phones and iPhone to compare performance.
We use a light meter to ascertain display quality data, like brightness and color accuracy, and our proprietary battery test determines longevity on a charge by continuously loading live webpages over a 4G or 5G network. We set each phone to 150 nits of screen brightness and try to use T-Mobile's network each time in order to achieve comparable results across phones.
Lastly, we explore the software, test gaming performance and conduct live camera comparisons with rival handsets — and each of these factors play a part in our comprehensive verdict.