The best Android phones give you the ultimate choice. Regardless of your budget, you can find a handset to fit your needs, all the way from $1,800 to under $500. You get to pick what features matter the most to you. Don't need a high refresh rate display or telephoto lens? Save some cash.
And now that we're halfway through 2022, a slew of new devices are available with more on the way. We're talking the Galaxy S22, OnePlus 10, and more. We've already seen several phones powered by the new Snapdragon 8 Gen 1 chip, and now some with the Snapdragon 8 Plus Gen 1 chip have started to arrive. That's not mention Google's second-generation Tensor chip slated to power the Pixel 7 when that flagship arrives in the fall.
Premium Android flagship phones start at $599, offering the sharpest and brightest displays, the most advanced photography, and cutting edge features like reverse wireless charging and screens that can refresh at 120Hz. 5G has also come to more affordable options, like the Pixel 5a and Galaxy A53, so it's nice to see more Android phones able to take advantage of faster download speeds.
Read on to find the best Android phone for your needs and budget. And whichever you buy, be sure to also look at our list of the 25 best apps for your new Android Phone.
What are the best Android phones?
We've tested all of the most popular Android phones in all shapes, sizes and prices here at Tom's Guide. And we now have a new top pick as the Samsung Galaxy S22 Ultra has established itself as the best Android phone. We think an included S Pen is a great addition, and Samsung has made some welcome enhancements to already impressive cameras.
For a more affordable Samsung flagship, the Galaxy S22 Plus delivers many greater features for $200 less than the Ultra. And the Galaxy S21 FE is even more affordable.
The Google Pixel 6 and Pixel 6 Pro offer the best Android camera experiences you can possibly get. But if you want the best camera for the lowest cost, we figure the newly announced Pixel 6a will be the phone to buy — once it arrives in July, that is, as the successor to the Pixel 5a. For now the Galaxy A53 may be the better choice as it matches the Pixel 5a's $449 price and offers a better display.
At the other end of the price spectrum, the Galaxy Z Fold 3 is the best foldable phone Samsung has built yet, even if its $1,799 price makes it the priciest phone on this list. But the Galaxy Z Fold 4 and Galaxy Z Flip 4 ought to be right around the corner toward the middle of summer.
If you're on an iPhone at the moment, the good news is you'll soon be able to switch to any of these devices easily. The Switch to Android app for iOS now supports all Android 12 phones, which covers everything on this list.
The best Android phones you can buy today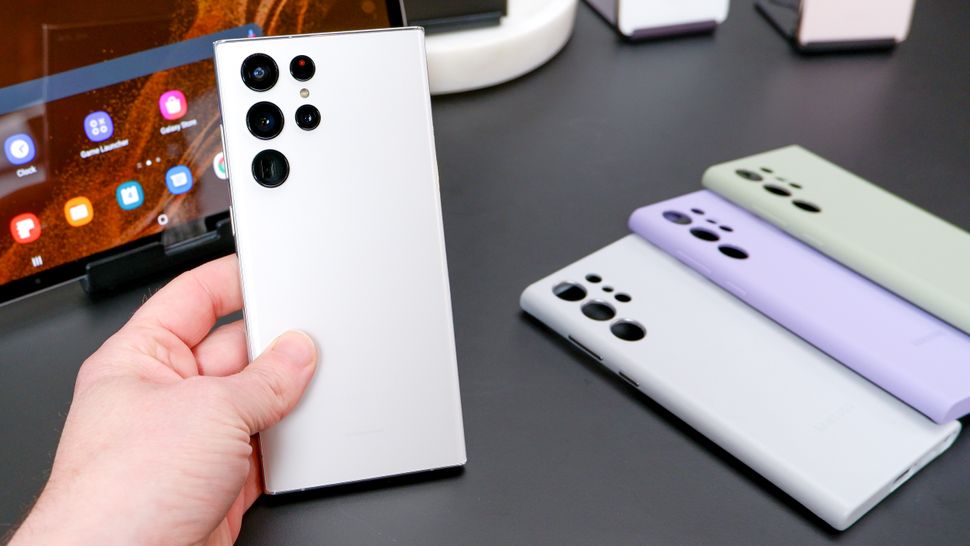 The Galaxy S22 Ultra is the new king of Android phones. It's got almost anything you could ever want in a phone, including a built-in S Pen stylus. It's got powerful cameras, the top-tier Snapdragon 8 Gen 1 processor, plenty of storage options, and a jaw-droppingly gorgeous display.
The Galaxy S22 Ultra still stumbles in the battery life department, more so than its predecessor. While the phone went for 10 hours and 18 minutes in the Tom's Guide battery life test, that result was in the 60Hz refresh rate mode. In the 120Hz adaptive mode, the Galaxy S22 Ultra only lasted for 8 hours and 50 minutes, well below some competitors like the iPhone 13 Pro Max (which also features an 120Hz adaptive refresh rate).
But if you're firmly in the Android camp, there's no better phone than the Galaxy S22 Ultra right now. You'll just have to pay $1,199 for the privilege.
Read our full Samsung Galaxy S22 Ultra review.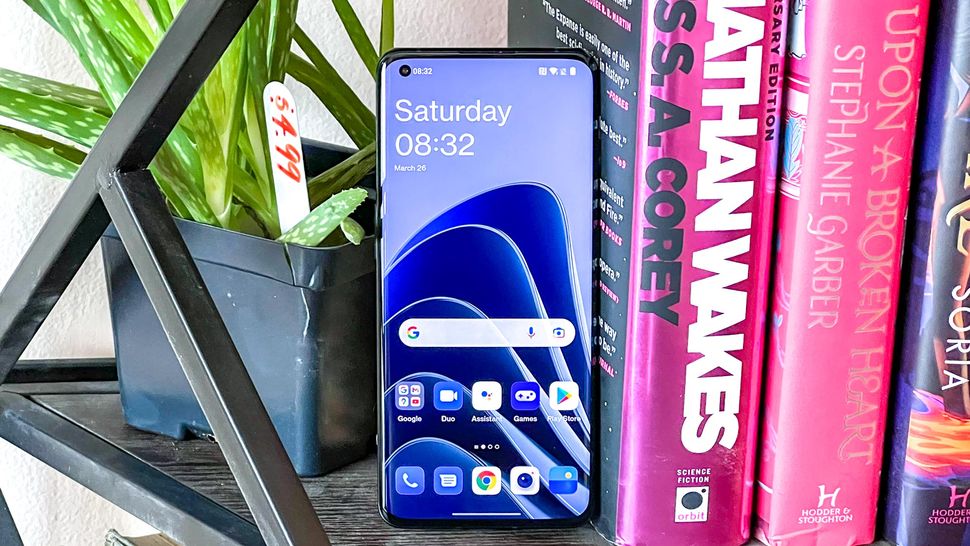 When talking about the best Android phones, the OnePlus 10 Pro is a close second. It's a beautifully-designed device with a big 6.7-inch AMOLED display and a smooth 120Hz refresh rate. It has the brawn to match its eye-catching body, too, thanks to the Snapdragon 8 Gen 1 processor.
But that's not all. The OnePlus 10 Pro easily outpaces the Galaxy S22 Ultra in our battery life test at nearly 12 hours in the adaptive 120Hz mode. And with the 65W charging, you can easily top off in no time at all.
The OnePlus 10 Pro also mostly keeps pace when it comes to cameras. Photos often come out nice, though we've noticed a slight yellow tinge in certain scenarios. There are a lot of new software features that challenge Samsung's impressive suite on the Galaxy S22 Ultra. Even so, the Pixel 6 Pro is still the better camera phone. But when it comes down to it, the OnePlus 10 Pro is the better handset.
Read our full OnePlus 10 Pro review.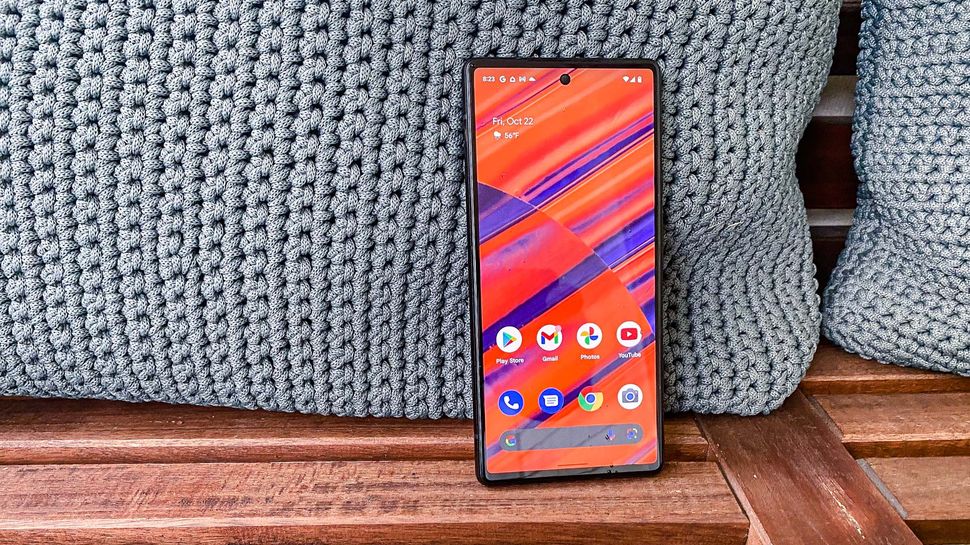 Google's latest round of phones have easily earned their places on this list. The Pixel 6 is a wholly new device this time around with a fresh design, significant camera upgrades, and the first-generation Tensor chip. All of that comes together in a svelte body that is sure to turn heads.
This is the everyman's Pixel this year, coming in at an extremely affordable $599 starting price. While it lacks the telephoto camera and the 120Hz display you'll find on the Pixel 6 Pro, the Pixel 6 does basically everything you could want an Android phone to do.
If we had to lodge one complaint with the Pixel 6, it'd be the disappointing battery life. In our testing, the phone fared far worse than other phones on this list. Part of that could have something to do with the older 5G modem, since we saw significantly improved results when we were on LTE versus 5G.
Even so, the Pixel 6 sports all kinds of new smarts thanks to the Tensor chip. And at that price, it's one of the best values on this list (bested perhaps by the Pixel 5a).
Read our full Pixel 6 review.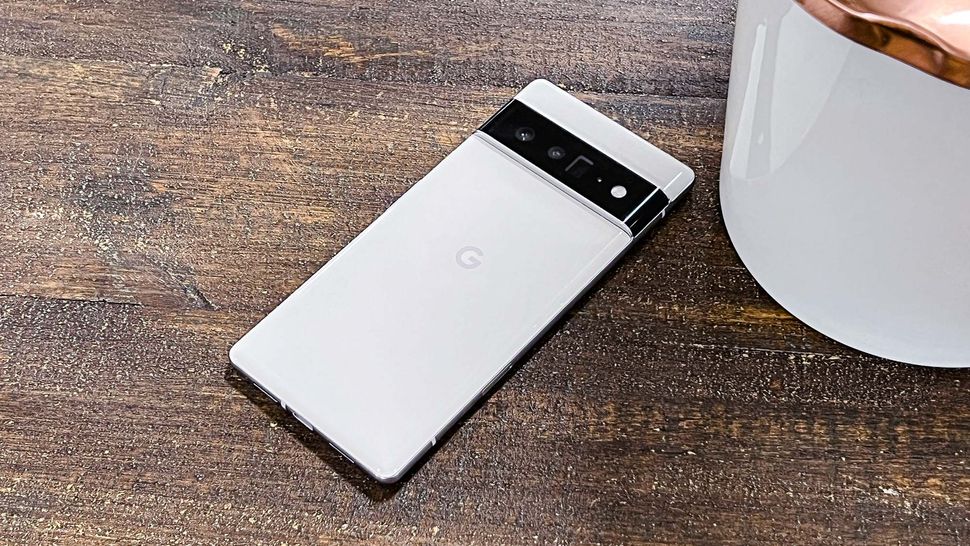 If you want the best Android experience possible right now, then look no further than the Pixel 6 Pro. It's the new big boy from Google with an expansive 6.7-inch QHD+ display with a dynamic 120Hz refresh rate. It also sports the new Tensor system-on-chip, Google's own homegrown silicon. Built for AI and machine learning, it has some impressive features.
But that's not all. The Pixel 6 Pro sports the best cameras we've ever seen on a Pixel, including a telephoto lens with 4x optical zoom. The big 5,000 mAh battery, while impressive on paper, didn't come out to truly remarkable battery life results in our testing. However, in our anecdotal usage, the Pixel 6 Pro is more than adequate enough to last a day. And with 30W charging (charging brick sold separately), you can top off quickly.
This is the Android phone for photography enthusiasts, as well as those who want the latest and greatest when it comes to the Android OS itself. Android 12 absolutely shines on this phone. And starting at $899, this is one of the most affordable flagship phones you can find right now.
Read our full Pixel 6 Pro review.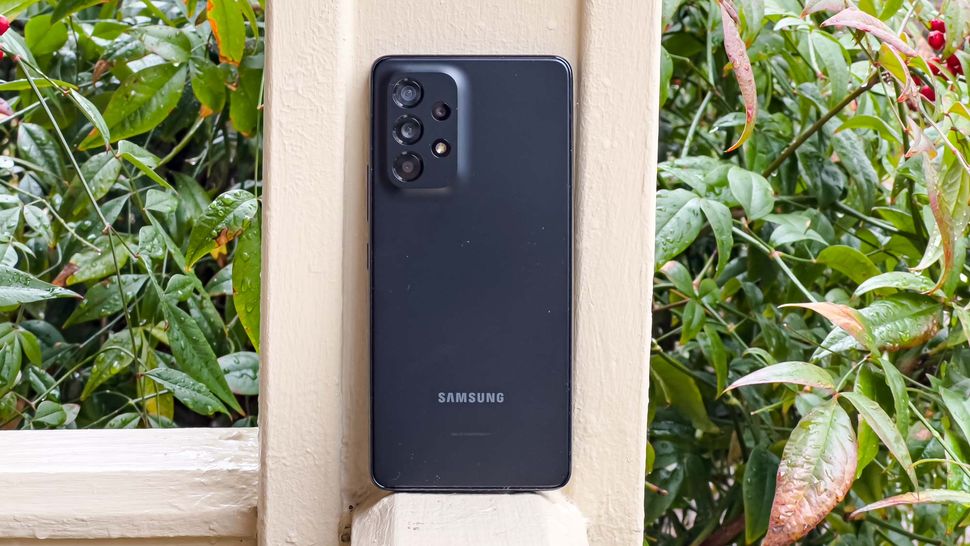 As we wait for Google to reshuffle its Pixel A offerings, the Galaxy A53 is the device to turn to if you want the best Android phone for less than $500. This midrange Samsung handset delivers solid features at a very reasonable $449.
Despite that low price, the Galaxy A53 offers a 120Hz refresh rate for its 6.5-inch display. You'll also get a capable Exynos 1280 chipset and decent wide and ultrawide cameras. (We could do without the macro and depth sensors cluttering up the back of the phone.)
The Galaxy A53 matches the average smartphone when it comes to battery life, and you can eke out even more battery life by switching to a 60Hz refresh rate if you prefer. But it's that price tag that may be the A53's best feature — costing the same as Google's Pixel 5a, this is another great low-cost Android option.
Read our full Samsung Galaxy A53 review.
The Google Pixel 5a has been one of the best Android phones because of its price, its cameras, and its software experience. Google really nailed it with the 5a, offering a large battery.
We'd hold off buying the Pixel 5a at the moment, though, unless you really want a great budget camera phone. That's because the Pixel 6a is coming July 28, and it figures to improve upon the Pixel 5a experience with a Tensor chipset powering the new phone.
Mind you, the Pixel 5a was pretty good in its own right, even with the older Snapdragon 765G processor. Credit Google's flair for computational photography which helped the Pixel 5a take better shots than the Galaxy A53, even if Samsung's phone won our Galaxy A53 vs. Pixel 5a shoot-out. We expect the Pixel 6a to put up a stronger fight this summer.
Read our full Google Pixel 5a review.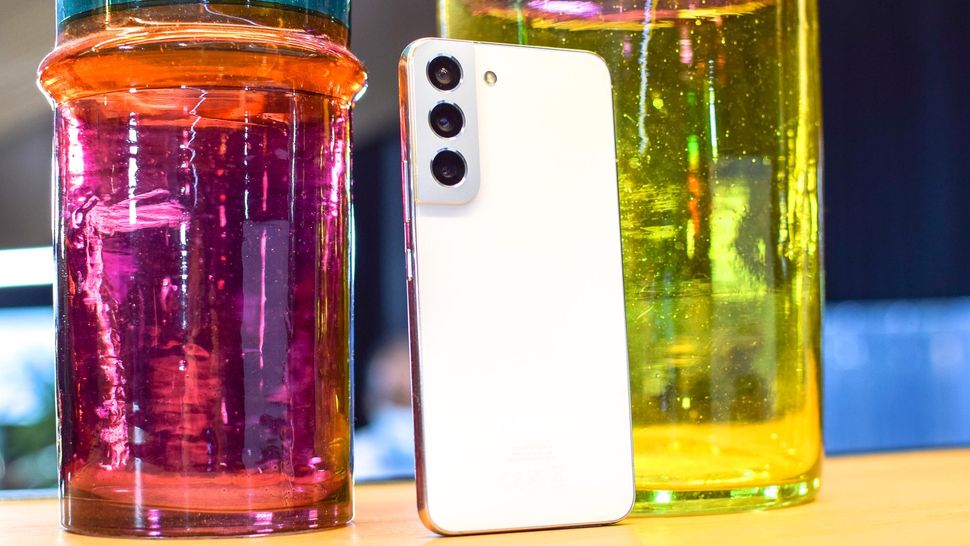 Although we think it's the epitome of an iterative upgrade, the Galaxy S22 Plus is nonetheless a great Android phone. From the beautiful and bright display to the beefy performance and improved cameras, the middle child of the Galaxy S22 family is a beast.
If you liked the design of the Galaxy S21 last year, then you'll find a lot to love with the Galaxy S22 Plus. It's a refinement of Samsung's new design language. But this phone didn't wow us with its results in our battery life test. In fact, the Galaxy S22 Plus barely outperforms its predecessor.
For $999, the Galaxy S22 Plus faces stiff competition, but if you want the big screen Galaxy experience and don't want to spring for the Galaxy S22 Ultra, the Plus is the next best option.
Read our full Samsung Galaxy S22 Plus review.
There's no getting around the fact that best Android flagships cost a lot of money — see the Galaxy S22 Ultra's $1,199 asking price for proof. But with the Galaxy S22, you can get a lot of those same features for hundreds of dollars less. And the trade-offs are fairly minimal.
Opt for the Galaxy S22 and its $799 price, and you'll still get a phone powered by the Snapdragon 8 Gen 1 found in the other best Android phones released this year. Samsung has also improved the cameras on the Galaxy S22, which takes great pictures in low-light and very good portrait shots. The S22's 6.1-inch display isn't as bright as Samsung's more expensive models, but it's still easy to see when you're outside.
We wish the phone offered better battery life and that it charged as fast as Samsung's other new flagships. But those are small sacrifices to make when the other features and enhancements to the Galaxy S22 are so prominent.
Read our full Samsung Galaxy S22 review.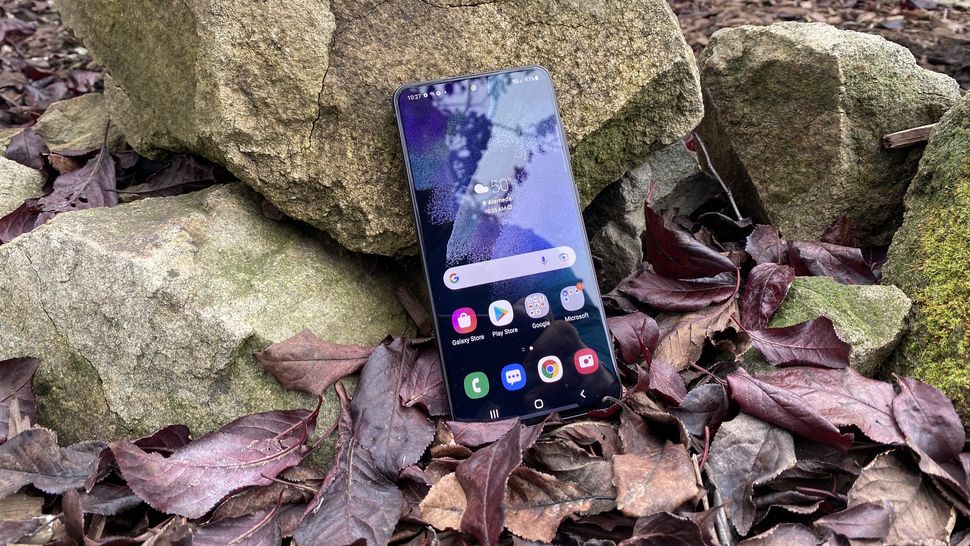 In a case of better late than never, the Samsung Galaxy S21 FE has arrived, and like its predecessor, and it offers you a lower-cost phone with flagship features. In the case of the S21 FE, that means a Snapdragon 888 processor, triple camera array and bright, fast-refreshing screen (even if you must set the 120Hz refresh rate yourself). All that comes for $100 less than the standard Galaxy S21.
We're particularly impressed with the Galaxy S21 FE's cameras, which produce shots worthy of a more expensive phone. And the later-than-expected launch — the Galaxy S21 FE was anticipated to ship in 2021 — means that it features Android 12 already in place. Our biggest complaint is with the phone's subpar battery life.
With the Galaxy S22 launch looming, it may be worth holding off to see what that phone delivers before buying the Galaxy S21 FE. But this is a good way of getting Galaxy S21 features for less right now.
Read our full Samsung Galaxy S21 FE review.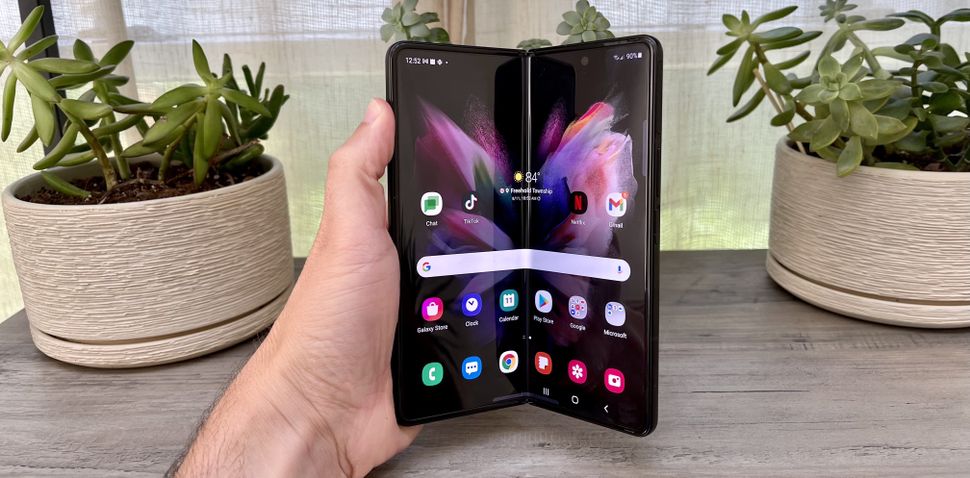 The Galaxy Z Fold 3 is the best foldable phone Samsung has ever built, improving upon the Galaxy Z Fold 2 that came before it. Both displays on this new model now refresh at 120Hz for smoother scrolling, and Samsung has made the phone more durable overall. S Pen support brings added functionality, though the S Pen is an optional accessory that you'll have to pay extra to add.
Samsung's latest foldable takes a step back in terms of battery life, possibly because of that faster refresh rate, and the cameras haven't changed from last year's model. But there's a faster processor and better app support for the foldable screen. The debut price is $200 lower, too, at $1,799, though for a cheaper foldable phone, try Samsung's $999 Galaxy Z Flip 3.
Read our full Samsung Galaxy Z Fold 3 review.
How to choose the best Android phone for you
The first place to start when shopping for the best Android phone for you is your budget. And there are essentially a few tiers. The cheapest Android phones cost under $200 and offer mostly the basics for using apps, taking pictures and staying connected.
As you move up to under $450, you'll find more compelling handsets, touting better processors, higher-grade materials and more camera lenses. Progress into the $700-and-up range, and the best phones offer flagship-caliber performance along with cutting-edge computational photography and special features.
The most premium Android phones offer foldable designs. The Galaxy Z Fold 3 is the most fully-featured of these phones, but the Galaxy Z Flip 3 and its sub-$1,000 price make it the more appealing option.
As you might imagine, new Android phone releases are always lurking around the corner. The OnePlus 10 Pro is expected to debut in other countries outside China sometime in the spring, and the Pixel 6a is rumored to be appearing in May this year. Samsung's likely to follow up with more foldable phones in the second half of the year.
How we test the best Android phones
Every smartphone Tom's Guide evaluates is tested for several days in real-world use cases and benchmarked with a gamut of performance-measuring apps. In terms of performance, we used Geekbench 5 to measure overall speed and 3DMark Wild Life to measure graphics performance.
We also use our own video editing test in the Adobe Premiere Rush app to see how long it takes to transcode a clip, which we run on both Android phones and iPhone to compare performance. (This test is not always available for all phones we test due to app compatibility issues.)
Performance benchmarks

| | | |
| --- | --- | --- |
| | Geekbench 5 (single-core / multicore) | 3DMark Wild Life Unlimited (FPS) |
| Galaxy S22 Ultra | 1240 / 3392 | 57 |
| OnePlus 10 Pro | 995 / 3482 | 61 |
| Pixel 6 | 1029 / 2696 | 34 |
| Pixel 6 Pro | 1027 / 2620 | 40 |
| Pixel 5a | 581 / 1345 | 10 |
| Galaxy S22 Plus | 1214 / 3361 | 60 |
| Galaxy S22 | 1204 / 3348 | 60 |
| Galaxy A53 | 745 / 1888 | 14 |
| Galaxy S21 FE | 1101 / 3199 | 34 |
| Galaxy Z Fold 3 | 1107 / 3418 | 34 |
To measure the quality of a phone's display, we perform lab tests to determine the brightness of the panel (in nits), as well as how colorful each screen is (DCI-P3 color gamut). In these cases, higher numbers are better. We also measure color accuracy of each panel with a Delta-E rating, where lower numbers are better and score of 0 is perfect.
Display benchmarks

| | | | |
| --- | --- | --- | --- |
| | sRGB (%) | DCI-P3 (%) | Delta-E |
| Galaxy S22 Ultra | 138 | 98 | 0.25 |
| OnePlus 10 Pro | 174 (Vivid) / 119 (Natural) | 123 (Vivid) / 84 (Natural) | 0.32 (Vivid) / 0.23 (Natural) |
| Pixel 6 | 101 | 72 | 0.28 |
| Pixel 6 Pro | 104 | 74 | 0.3 |
| Pixel 5a | 120 | 85 | 0.32 |
| Galaxy S22 Plus | 212 (Vivid) / 128 (Natural) | 150 (Vivid) / 91 (Natural) | 0.35 (Vivid) / 0.23 (Natural) |
| Galaxy S22 | 210 (Vivid) / 149 (Natural) | 149 (Vivid) / 78 (Natural) | 0.33 (Vivid) / 0.22 (Natural) |
| Galaxy A53 | 204 (Vivid) / 123 (Natural) | 145 (Vivid) / 87 (Natural) | 0.32 (Vivid) / 0.31 (Natural) |
| Galaxy S21 FE | 207 (Vivid) / 120 (Natural) | 147 (Vivid) / 79 (Natural) | 0.32 (Vivid) / 0.29 (Natural) |
| Galaxy Z Fold 3 | 104 | 76 | 0.26 |
One of the most important tests we run is the Tom's Guide battery test. We run a web surfing test over 5G (or 4G if the phone doesn't have 5G support) at 150 nits of screen brightness until the battery gives out. In general, a phone that lasts 10 hours or more is good, and anything above 11 hours makes our list of the best phone battery life.
Battery life benchmark

| | |
| --- | --- |
| | Battery life (Hrs:Mins) |
| Galaxy S22 Ultra | 9:50 (Adaptive) / 10:15 (60Hz) |
| OnePlus 10 Pro | 11:52 (Adaptive) / 12:40 (60Hz) |
| Pixel 6 | 8:13 (Adaptive) / 7:21 (60Hz) |
| Pixel 6 Pro | 7:43 (Adaptive) / 7:55 (60Hz) |
| Pixel 5a | 9:45 |
| Galaxy S22 Plus | 9:27 (Adaptive) / 10:27 (60Hz) |
| Galaxy S22 | 7:51 (Adaptive) / 8:02 (60Hz) |
| Galaxy A53 | 9:49 (120Hz) / 10:38 (60Hz) |
| Galaxy S21 FE | 7:40 (120Hz) / 9:15 (60Hz) |
| Galaxy Z Fold 3 | Cover: 7:58 (Adaptive) / 8:48 (60Hz) | Inner: 6:36 (Adaptive) / 7:53 (60Hz) |
Last but not least, we take the best phones out in the field to take photos outdoors, indoors and at night in low light to see how they perform versus their closest competitors. We take shots of landscapes, food, portraits and more, and also allow you to be the judge with side-by-side comparisons in our reviews.
For more information, check out our how we test page for Tom's Guide.