Best Phone Overall
iPhone 11 Pro Max
It's pricey, but the iPhone 11 Pro Max delivers an immersive 6.5-inch display, top performance for a smartphone, and the best iPhone battery life we've ever seen.
Best Android Phone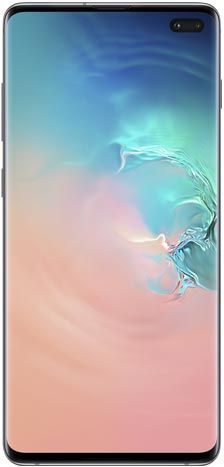 Galaxy S10 Plus
The Galaxy S10 Plus is one of the best phones money can buy, with fast performance, an ultrasonic fingerprint sensor, improved cameras and extra-long battery life.
Great Cameras for a Great Price
iPhone 11
Apple dropped the price on its 6.1-inch iPhone, while adding a second rear lens. That camera plus software improvements helps the iPhone 11 capture great pictures.
Update Oct 15: Google has unveiled the Pixel 4 and the Pixel 4 XL. See our hands-on reviews of both phones.
We have a new top pick for the best smartphone. After conducting our tests and full review, the iPhone 11 Pro Max has emerged the best phone overall.
Apple's powerful new iPhone 11 Pro Max ($1,099) packs vastly improved triple cameras, so improved that they beat the best from Google and Samsung. A stunning new Night mode, improved Smart HDR for portraits and a smartly executed ultra-wide lens combine to make this flagship a photographic force to be reckoned with. The iPhone 11 Pro Max also benefits from a brighter OLED display, faster A13 Bionic processor and impressively long battery life.
For those on a tighter budget, the new iPhone 11 ($699) delivers great dual cameras as and the same CPU for a lower price, as well as fantastic video quality. You just have to be willing to live with an LCD screen.
As for Samsung's phones, the Galaxy S10 Plus benefits from a powerful processor, much-improved cameras and the best battery life you'll find in a current flagship phone. It's the best Android phone right now. If you'd like a smaller phone, the Galaxy S10e offers a more compact 5.8-inch screen and a lower starting price than the other S10 models, while phablet fans who want a stylus will want to grab the Galaxy Note 10 Plus, which despite its massive 6.8-inch screen is still thinner and lighter than last year's model.
For those looking for a big screen and flagship performance at a discount, the OnePlus 7 Pro is a great choice at $669. Want to spend even less? The Pixel 3a gives you Google's great camera and the most up-to-date version of Android in a phone that costs $399. If you're on an even tighter budget, check out the Moto G7 Power, which is our best cheap phone. It gives you more than 15 hours of battery for $250.
Tom's Guide reviews dozens of new smartphones, and we evaluate them in our lab and in the real world based on design, features, performance, camera quality and battery life. Check out the best phones in multiple categories, along with news on new phones coming later in 2019 and beyond.
10 Best Phones Right Now
iPhone 11 Pro Max
Galaxy S10 Plus
iPhone 11
Galaxy Note 10 Plus
OnePlus 7T
Google Pixel 3a
iPhone XR
Moto G7 Power
Galaxy S10e
iPhone 8
News and Rumors (October 2019)
What you need to know about Black Friday 2019
Smartphones are a hot item during the holiday season and with Black Friday deals slated to begin in the coming days, there are a few things you should know before buying a new smartphone.
Premium phones like the iPhone 11 Pro and Galaxy Note 10 won't see dollar-off discounts during Black Friday 2019, but instead they'll come bundled with generous gift cards or other cool freebies. Some of the best Black Friday Walmart deals and Black Friday Best Buy deals have included $200 gift cards or free wireless headphones with the purchase of a new smartphone.
Last year, we also saw carriers increase the trade-in value of your old phone, which means you could get a bigger credit if you wait a few weeks. Bottom line: It can pay to wait for Black Friday and Cyber Monday. Be sure to follow our guide to the best Black Friday deals for the latest holiday news and deals.
Best phone overall
The best smartphone money can buy
Display Size (Pixels): 6.5-inch OLED (2,688 x 1,242 pixels) | CPU: A13 Bionic | RAM: Unknown | Storage / Expandable: 64GB, 256GB, 512GB / No | Cameras (Back / Front): / Triple 12MP / 12 MP | Weight: 7.97 ounces | Battery Life (Hrs:Mins): 11:44
Gorgeous OLED display is now brighter
A13 Bionic CPU fastest around
Stellar triple cameras with Night mode
Longest battery life of any iPhone
Fast charging in box
Just 64GB of storage on entry model
A bit heavier than predecessor
The ultimate iPhone is also the best phone you can buy period. The iPhone 11 Pro Max has vaulted past the Android competition to become the top camera phone, thanks to a new Night mode for much better photos in low light and a versatile ultra-wide lens. Plus, improved Smart HDR gives you superior portraits. Apple has upped the ante on video quality, too, with extended dynamic range and smooth cinematic stabilization.
The iPhone 11 Pro Max also offers the fastest processor yet with its A13 Bionic chip, a more durable design and a 6.5-inch OLED display so bright that it makes other phones look dingy. I wish Apple offered more than 64GB of storage, but once you add in nearly 12 hours of battery life, fast charging and more immersive audio you have the nearly perfect smartphone.
Read our full iPhone 11 Pro Max review.

Best Android phone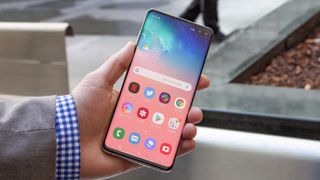 Our favorite Android with stellar battery life
Display Size (Pixels): 6.4-inch OLED (3040 x 1440) | CPU: Snapdragon 855 | RAM: 8GB, 12GB | Storage / Expandable: 128GB, 512GB, 1TB / Yes | Cameras (Back / Front): 16-MP (f/2.2), 12-MP dual-pixel (f/1.5, f/2.4), 12-MP telephoto (f/2.4)/ 10-MP, 8-MP depth sensing | Weight: 6.2 ounces | Battery Life (Hrs:Mins): 12:35
Immersive Infinity-O display
Ultrasonic fingerprint sensor works well
Excellent cameras
Very fast performance
Superb battery life and can charge other gadgets wirelessly
Headphone jack
Punch holes in display can be distracting
Pricey
Confusing gesture controls
Samsung marked the tenth anniversary of its Galaxy S lineup with some noteworthy innovations. An ultrasonic fingerprint sensor lives under Galaxy S10 Plus' 6.4-inch display, letting you quickly unlock the device, and the phone's Wireless PowerShare feature lets you charge other devices wirelessly. But the S10 Plus also does a superlative job with more standard features, such as its 12.5-hour battery life. The Snapdragon 855 chipset powering Samsung's phone delivers the best performance we've seen yet on an Android device and even approaches the iPhone's pace-setting A12 Bionic processor. The three rear cameras on the S10 Plus also produce some stellar photos that give the Pixel 3's camera a run for its money. Get the Galaxy S10 Plus if you want the best total Android experience.
Read our full Galaxy S10 Plus review.

Top value
Great cameras for a great price
Display Size (Pixels): 6.1-inch LCD (1,792 x 828 pixels) | CPU: A13 Bionic | RAM: Unknown | Storage / Expandable: 64GB, 128GB, 256GB / No | Cameras (Back / Front): 2 12MP / 12MP | Weight: 6.84 ounces | Battery Life (Hrs:Mins): 11:20
Great photos, especially with Night Mode
Fast A13 Bionic CPU
Long battery life
Colorful and durable design
Fast charger not included
Just 64GB of storage to start
The successor to the iPhone XR has killer dual cameras and a cheaper price. For a very reasonable $699, the iPhone 11 offers amazingly good low-light photos via its Night Mode, and there's a new ultra-wide lens that lets you fit in more subjects or scene with its 120-degree field of view. Selfies get a serious upgrade, too, with a 12-MP camera that automatically switches to a wider view when you turn the phone to landscape mode. The 6.1-inch LCD isn't OLED-great, but it's colorful and bright. A blazing A13 Bionic processor, long battery life and your choice of six colors solidify the iPhone 11 as a winner.
Read our full iPhone 11 Review.

Best big-screen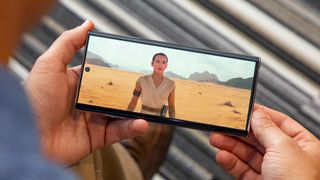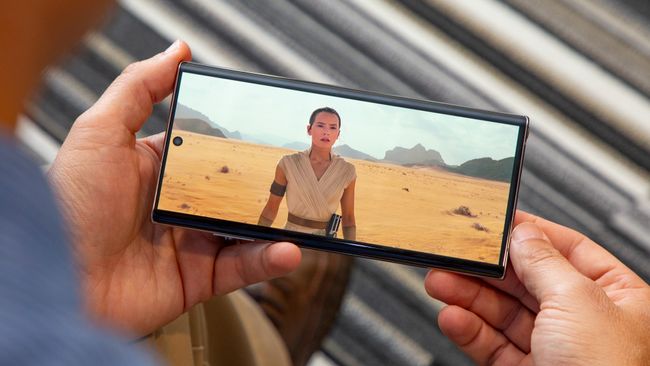 The big-screen phone to beat
Display Size (Pixels): 6.8-inch OLED (3040 x 1440) | CPU: Snapdragon 855 | RAM: 12GB | Storage / Expandable: 256GB, 512GB / Yes | Cameras (Back / Front): 16-MP ultra wide (f/2.2), 12-MP wide (f/1.5, f/2.4), 12-MP telephoto (f/2.1), time-of-flight VGA / 10 MP | Weight: 7.1 ounces | Battery Life (Hrs:Mins): 11:46
Gorgeous 6.8-inch screen
Long battery life
Strong performance
S Pen supports Air Actions gestures
DeX mode easier to use
Aura Glow model smudges quickly
Air gestures can be finicky
Other flagships boast better cameras
The Samsung Galaxy Note 10 Plus is the new big-screen phone to beat. It sports a ginormous 6.8-inch OLED display that's truly immersive, and you can now do more with the S Pen, including Air gestures and convert your handwriting to text. The phablet lasted nearly 12 hours on our battery test, and it charges fast, reaching 65% in 30 minutes. The Note 10 Plus' four rear cameras take crisp photos and Samsung added Live Focus effects for video, so you can now get bokeh with your clips. But the still photo quality isn't quite best in class based on our comparisons.
Read our full Samsung Galaxy Note 10 review.
Best Android value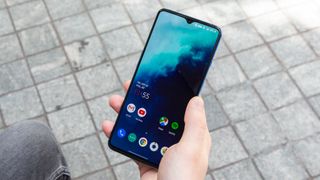 A fantastic Android phone for a good price
Display Size (Pixels): 6.55-inch AMOLED (2400x1800) | CPU: Snapdragon 855+ | RAM: 8GB | Storage / Expandable: 128GB / No | Cameras (Back / Front): 48-MP (f/1.6), 16-MP ultrawide (f/2.2), 12MP telephoto (f/2.2) | Weight: 6.7 ounces | Battery Life (Hrs:Mins): 8:47
Great value
Blistering performance
Good cameras
Speedy charging
Underwhelming battery life
No wireless charging
The OnePlus 7T is easily one of the best Android phones of the year, especially in terms of sheer value. A very reasonable price of $599 gets you a fast Snapdragon 855 Plus processor, a 6.5-inch AMOLED screen with an ultra-smooth 90Hz refresh rate, and a triple-camera system that can hang with the iPhone 11 and top Android camera phones. We do wish the 7T's battery life lasted longer, but it charges pretty quickly. Overall, the OnePlus 7T is a steal.
Read our full OnePlus 7T review.
Great cheap camera phone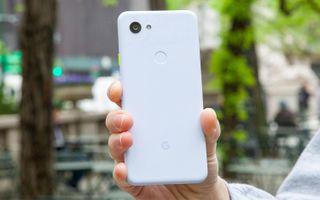 A budget-friendly camera phone that's shockingly good
Display Size (Pixels): 5.6-inch OLED (2280 x 1080) | CPU: Snapdragon 670 | RAM: 4GB | Storage / Expandable: 64GB / No | Cameras (Back / Front): 12-MP (f/1.8) / 8-MP (f/2.0) | Weight: 5.2 ounces | Battery Life (Hrs:Mins): 11:59
Flagship-caliber camera
Google software and support
Solid build
OLED display
Low price
Excellent battery life
Supports all carriers
No water resistance
Performance is good, not great
Display could be brighter
No wireless charging
Imagine all the great things about Google's Pixel flagship phones — the AI-powered camera and the pure Android experience — but in a device that costs $400 less. That's what you get with the Pixel 3a, a $399 phone that makes a few compromises in the form of a less powerful processor and less polished materials. But the camera on the 3a is exactly the same as the one on the $799 Pixel 3, so you'll see the same great shots in low light and very impressive portrait effects driven by computational photography. Google's cheaper phone lasts longer on a charge, too, holding out for nearly 12 hours on our battery test. That makes the Pixel 3a a real bargain.
Read our full Pixel 3a review.
Best iPhone value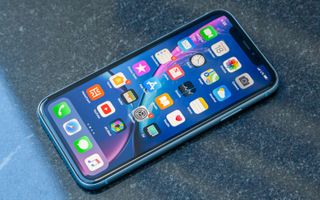 Display Size (Pixels): 6.1-inch LCD (1792 x 828) | CPU: A12 Bionic | RAM: N/A | Storage / Expandable: 64GB, 128GB, 256GB / No | Cameras (Back / Front): 12-MP / 7-MP | Weight: 6.8 ounces | Battery Life (Hrs:Mins): 11:26
Fastest processor in a phone
Very long battery life
Excellent camera performance
Big, bright and colorful LCD
Superb audio quality
Great flagship value
Single rear camera lacks 2x optical zoom
Portrait mode works only with people
The iPhone XR debuted at $250 less than the iPhone XS — and that's before its price drops to $599 with the arrival of the iPhone 11. And yet this best phone pick delivers pretty much everything you'd want from a big-screen flagship. That includes a bright and colorful 6.1-inch LCD display, a fastest processor in the A12 Bionic than anything you can get from an Android device and great camera quality. No, you don't get dual rear shooters that are available in the $699 iPhone 11, but otherwise this phone is top-notch in every way. The best part is the battery life, as the iPhone XR lasted 11 hours and 28 minutes on our web surfing battery test. That beats most flagship phones.
Read our full iPhone XR review.
Best under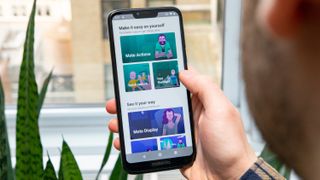 Screen Size: 6.2 inches | Android Version: 9 Pie | Processor: Snapdragon 632 | Cameras: 12 MP (Rear);8 MP (Front) | RAM/Storage: 3 GB/32 GB
Incredible battery life
Solid performance
Quality software
Low price
Works on all networks
Bland design
Not great for gaming
Low-res display
The $249 Moto G7 Power might technically be the middle child of Motorola's midrange offerings for 2019, but its actually the one we'd choose for one very good reason. Armed with a 5,000-mAh battery, the G7 Power lasted an astonishing 15 hours and 35 minutes in Tom's Guide's battery test, where we have phones cycle through webpages endlessly over LTE. That's nearly twice as long as what the $299 Moto G7 managed. And even though you do give up some RAM, storage and a second rear camera with the less-expensive G7 Power, you still get a pure Android software experience, a vibrant (if slightly low-res) 6.2-inch display and support for all U.S. networks. There's simply no better deal for a smartphone under $250 today.
Read our full Moto G7 Power review.
Best small phone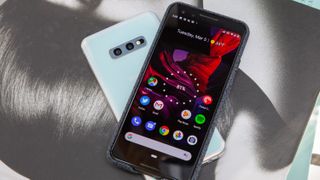 Screen Size: 5.8 inches | Android Version: 9 Pie with OneUI | Processor: Snapdragon 855 (US)/Exynos 9820 (WW) | Cameras: 12 MP and 16 MP (Rear);10 MP (Front) | RAM/Storage: 6, 8 GB/128, 256 GB
Incredible display
Delightful, compact design
Super powerful
Wireless PowerShare
Headphone jack
Great price
OneUI is polarizing
Average battery life
Smartphone screen sizes have been creeping upward. But the Galaxy S10e proves that you don't need a big screen (or a big price tag) to get one of the best phones. This 5.8-inch addition to Samsung's Galaxy S lineup gives up the in-display fingerprint sensor and third rear camera lens found on the other Galaxy S10 models. But it's got the same powerful Snapdragon 855 processor, so you're not having to sacrifice performance if you want a more compact phone. And with a starting price of $749, you don't have to pay up for the privilege of carrying around the smaller-sized phone you prefer.
Read our full Galaxy S10e review.
Best for kids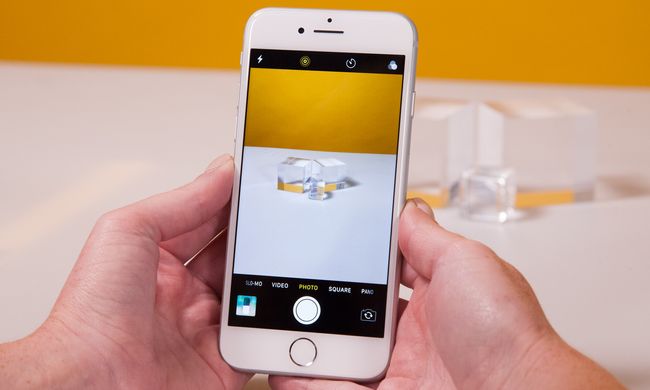 A good, cheap iPhone and a smart buy for kids
Display Size (Pixels): 4.7-inch LCD (1334 x 750 pixels) | CPU: A11 Bionic | RAM: 2GB | Storage / Expandable: 64GB, 128GB / No | Cameras (Back / Front): 12MP / 7MP | Weight: 5.2 ounces | Battery Life (Hrs:Mins): 9:54
Solid A11 Bionic performance
Supports wireless charging
Bright display
Compact design
Affordable price
Large bezels
Battery life not the best
Whether you're getting an iPhone for your child, you hate big phones or you just want access to the App Store and iOS 13 on the cheap, the iPhone 8 is a very good value. This 4.7-inch phone costs just $449 and delivers everything you need, including a zippy A11 Bionic processor and a solid 12-MP camera with portrait mode and strong battery life. Wireless charging is a nice plus in this price range. The iPhone 8 Plus gives you a bigger 5.5-inch screen and telephoto zoom for $120 more, but overall the iPhone 8 is quite the bargain.
Read our full iPhone 8 review.
What Smartphones Cost
The best premium phones like the Galaxy S10, Pixel 3 and iPhone 11 cost anywhere from $700 to as much as $1,000. However, there are great values with flagship-level specs under $500. On a budget? You can get a very good Android phone for less than $300.
How We Rate Phones
We rate smartphones using a combination of subjective criteria (including design and ease of use); our own benchmarks (e.g., our battery, audio and display tests; and synthetic benchmarks (Geekbench 4 for speed, 3DMark for graphics). We also do real-world speed tests (such as video editing) and take photos in different lighting conditions to compare the results.
After we've conducted all of our testing, we rate each device based on its features, performance and overall value. Only the top-performing devices make our Best list.