If you're building a website, finding the best web hosting services and the best website builders are integral. Hosting is the basis for your website online, and the location of your site's content: without a builder, you have no website, but without web hosting, your site won't be online even when finished.
However, for such an important element to consider when you build a website, the act of choosing a web hosting service from so many offering near-identical features and tools can be challenging; whether you're a beginner or a veteran.
Don't worry though: we're here to help identify the best web hosting provider for your new or existing site. First, consider your budget and your intentions for the site at all times. Without knowing what type of hosting you need, this can be an even harder ask: luckily, we've outlined the different hosting types available below.
This is a key step, as choosing the wrong type might not only waste money and time, but could potentially affect site performance. Once you're aware which type you need, and how it affects your budget and site plans, move onto considering any potential need for scalability should your site grow, and the levels of customer service and support you'll require.
With all of this in mind, our reviews of the best web hosting services below evaluate each provider on these key factors, as well as performance, pricing, storage and bandwidth limits, customer support, and more.
Read on, and find the ideal web hosting provider for your website!
What is web hosting, and why do I need it?
Web hosting refers to servers and infrastructure that store website files and deliver them to visitors. A site is basically a composition of files: text, code, images, and more. When linked together, these create an attractive, highly functional website.
However, files need to be stored somewhere, so that people can access them when they visit. Providers offer storage for and access to files, on a server connected to the internet. When someone loads your site, the files are delivered to their device.
---
The top three best web hosting services right now
Check out these exclusive web hosting deals:
What are the best web hosting services?
Bluehost is our top pick of the best web hosting services, because of its excellent range of features across competitively-priced packages. Other great reasons to recommend it include high-level reliability and excellent scalability, knowledgeable and responsive customer service and support, and a 60-day money-back guarantee.
Hostinger rivals Bluehost's scalability and features, and its focus on SMBs offers strong security integrations alongside high-caliber customer service. InMotion's well-specified plans, top-tier customer support, and industry-leading 90-day money-back guarantee help it stand out from the crowd.
DreamHost, SiteGround, Namecheap, GreenGeeks, GoDaddy, and Hostwinds are all also worth considering, as they offer high levels of performance, diverse tools and feature sets, and cost-effective pricing plans across many different hosting types.
While most web hosts offer a website builder with hosting plans, we've included Wix and Weebly here because they provide excellent-value, quality hosting across their builder plans.
---
The best web hosting services you can buy today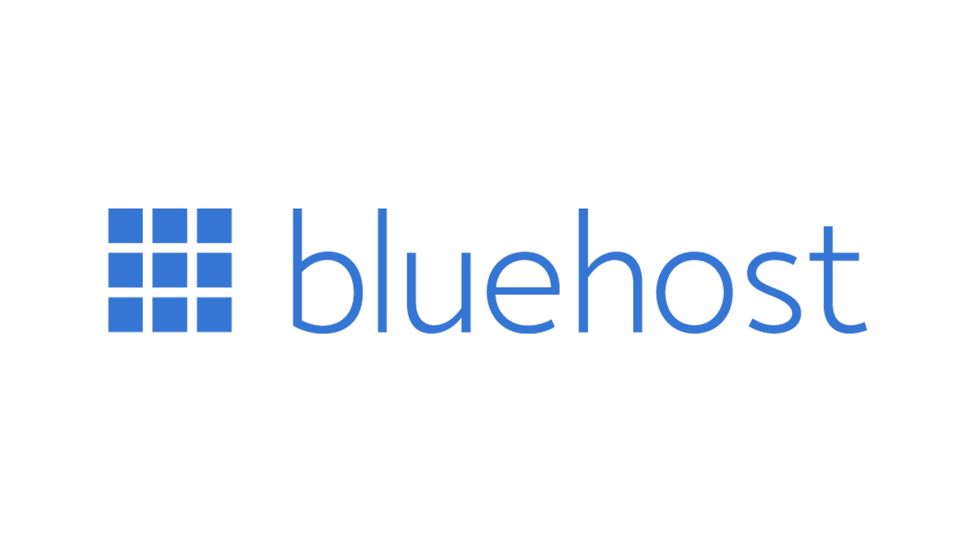 Bluehost has over two decades of experience, and continues to maintain a stellar reputation in a crowded field. It's also top of our rankings for the best VPS hosting and the best unlimited web hosting.
It offers shared, VPS, dedicated, and managed and unmanaged WordPress hosting, with shared hosting offering unmetered bandwidth at reasonable prices. Its cheapest plan comes in at $2.75 a month for 36 months, and includes 50GB of storage, five email accounts and a free domain to get you started.
It provides 24/7 support through phone and live chat, and while not the most customizable, feature-packed plans are well configured and well supported. Its strongest selling points are speed and uptime, key for any growing website, and an advanced yet simple dashboard for all levels of competence.
For WordPress hosting, it offers the most support out of the box for WordPress and WooCommerce sites, and is rated as one of only three hosts officially recommended by WordPress. This instils a great deal of confidence, and extra features include automatic updates, custom themes, a free domain for the first year, a free SSL (secure sockets layer) certificate, and a free content delivery network (CDN).
Finally, it has its own website builder for WordPress, which allows you to utilize drag-and-drop functionality.
Read our full Bluehost review.
*Monthly payments aren't available, so the monthly prices shown are derived from the price of a subscription with a one-year term. Prices will increase significantly after your initial subscription.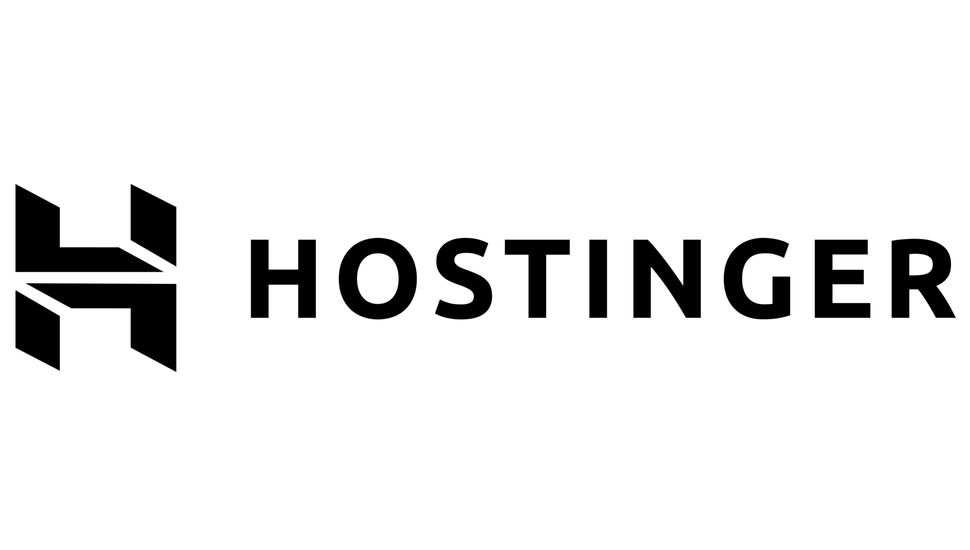 Hostinger has over 30 million customers, and it's easy to see why: its extensive online support base and 24/7 help service complement competitive pricing. Basic shared hosting costs $1.39 a month for the first year, with 30GB of storage. While that isn't a lot, it's great for single-page sites and small businesses, and its Premium Shared Hosting is currently available for an exclusive monthly price of $2.19.
For those wanting more, Hostinger offers VPS and cloud hosting, ranging from $2.19 to $69.99 a month. Business plans come with more resources and day-to-day backups. It's worth noting, however, that prices increase greatly after the first year, sometimes by up to 100%.
Hostinger comes with a one-click auto installer for all your favorite web apps, including WordPress. This makes it supremely easy for novices to start building their first website, and it also features the Zyro website builder, which is powerful enough to compete with leading website builders.
A simple, uncluttered interface is user-friendly for all levels of competence, though it's worth noting that Hostinger favors those who can undertake their own administrative functions, or have the time to take advantage of its comprehensive range of online support materials.
Read our full Hostinger review and our Zyro review.
*This is the annual cost of a four-year subscription. Expect to pay significantly more per year for shorter subscription terms.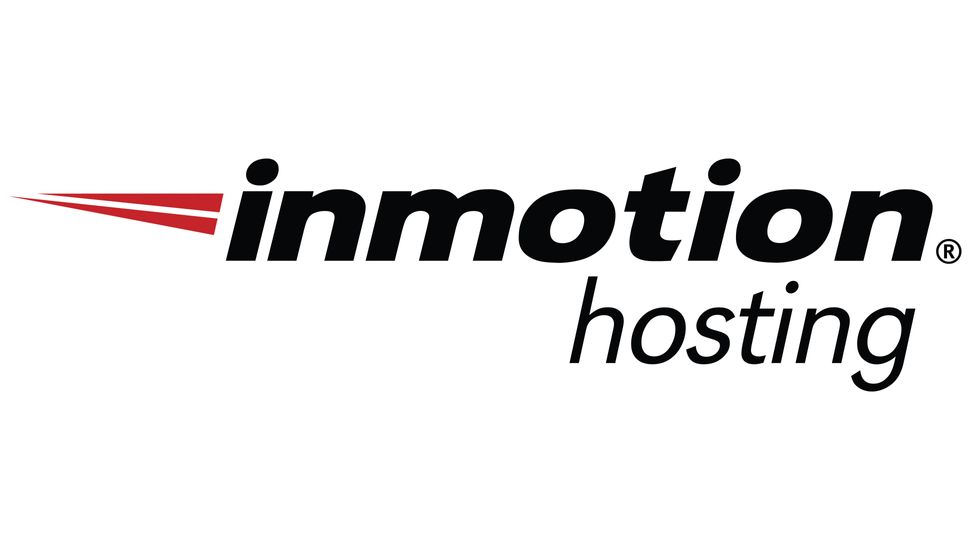 InMotion Hosting offers a range of hosting solutions, but has a specific focus on managed hosting. Shared hosting starts from $2.49 a month, with support for two sites, 10 email addresses, lots of storage space and unlimited bandwidth. InMotion also offers VPS and dedicated servers for $17.99 and $57.50 a month respectively, while managed WordPress hosting starts at $6.99 a month.
Higher prices are backed by additional features and great support, with a website builder from BoldGrid also available for those looking to have their site built and hosted all in one. Hardware and software offerings are better than those of many rivals, and this is reflected in the higher pricing at upper levels.
It advertises its services by stating that support agents can only handle chat, phone, or support email tickets after completing a rigorous internal training program. This means that its friendly, responsive customer support staff are highly knowledgeable should you run into any issues. If you don't mind paying extra for your hosting, this top-level customer service is absolutely worth it.
Read our full InMotion Hosting review.
*After introductory offers expire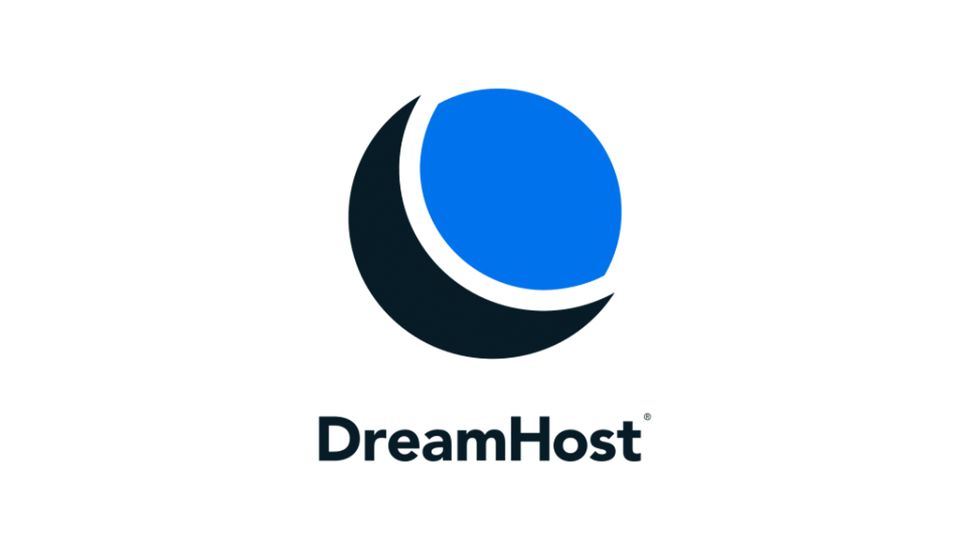 DreamHost is one of the oldest hosts in the market. Its customer base of over 1.5 million enjoys great performance, zero downtime, and good speeds across a range of hosting services, including shared, dedicated, cloud, VPS, and managed and unmanaged WordPress hosting.
Shared hosting starts at $2.95 a month, with unmetered bandwidth for one site: a better deal is perhaps Shared Unlimited for $3.95 a month, offering unmetered bandwidth and storage. For WordPress, it offers a free automatic website migration plugin that requires no technical knowledge. A drag-and-drop WordPress website builder starts from $2.59 a month, if you want to keep everything in-house.
Technical support is well-versed on a range of subjects, and available via phone, chat, and a ticket system, though live chat is not available 24/7. There is also a very useful online knowledge base with answers to frequently asked questions.
In terms of features, its internal control panel wins plaudits for ease of use, while it also offers a full domain registration portal, allowing you to manage every aspect from one central dashboard. A standout however is DreamHost's excellent 97-day money-back guarantee, which essentially means you can request a full refund at any time in the first three months. Very few competitors offer anything close to this.
If you're looking for one of the best web hosting services for WordPress, DreamHost is highly recommended.
Read our full DreamHost review.
* Undiscounted monthly rates
** Undiscounted one-year rates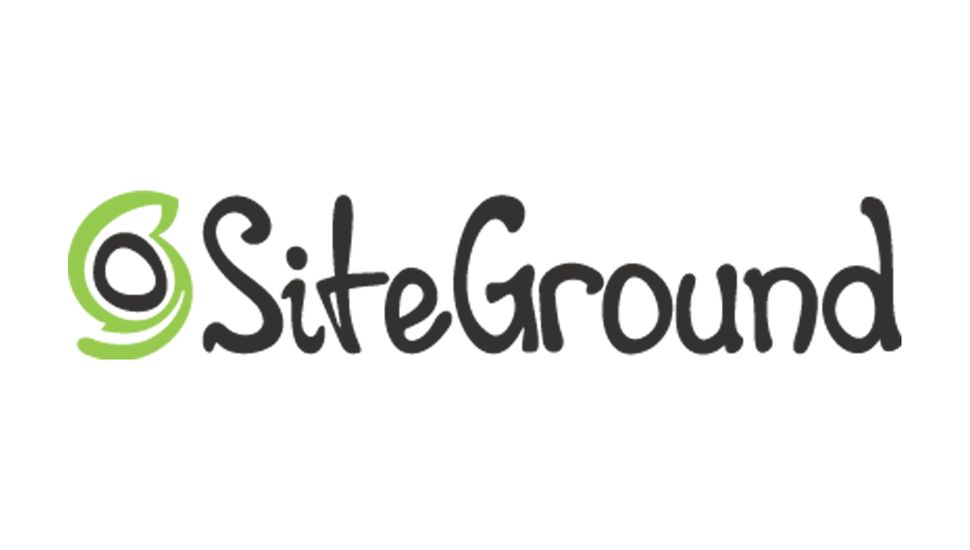 SiteGround specializes in shared and cloud hosting, with its three shared plans among the best on the market. Starting at $4.99 a month, the basic plan quickly rockets after the first year to $14.99 a month. While that may seem a disadvantage, SiteGround's shared hosting plans are all managed, meaning you can expect quality support for any problems.
It also offers managed WordPress and WooCommerce hosting, including many features that competitors usually charge for, such as managed WordPress installations, migrator tools, daily backups, and staging areas. Its solid performance is reflected in great speeds and constant uptime across plans, while it also uses a native control panel.
SiteGround isn't as good for enterprise-scale clients though, given its lack of VPS and dedicated hosting options. However, its security features are high-level, including free SSL certificates, two-factor authentication, and DDoS protection. And if you're looking for a website builder, SiteGround packages a Weebly builder with every plan.
Read our full SiteGround review.
Namecheap is known primarily for domain registration, but also offers a range of paid hosting services at attractive prices. It not only offers shared hosting, but also WordPress, reseller, VPS, and dedicated hosting.
Its cheapest shared hosting, at just $0.82 a month, gives you 20GB of space, 30 email accounts, one free domain, and 24/7 support. This plan also comes with unmetered bandwidth and a free website builder. If this sounds too good to be true, that's because it is, a little: the price jumps to $2.88 a month from the second year.
While free domain name registration is a lucrative plus, you can't opt for a .com or .net domain with a starter plan, and are restricted to store, .online, .site, etc. A more advanced builder, Site Maker, is available for simpler sites on monthly and annual plans.
Namecheap's biggest downside however is its low speeds and poor performance. While uptime is indeed 100%, response times are unusually slow. Thankfully, a 30-day free trial provides ample time to judge performance on a case-by-case basis, while live chat and online support mean issues are easy enough to resolve.
Read our full Namecheap review.
*This price only applies to the first year of your subscription, and renewal prices will be significantly higher.
Data centers are responsible for enough global carbon emissions to rival airlines: GreenGeeks, as its name suggests, is an eco-friendly web host that invests in renewable energy to keep operations carbon neutral.
With its great shared hosting plans, GreenGeeks doesn't force you to choose between hosting quality and environmental benefit. All plans come with unmetered traffic count and storage space, alongside other top features such as free website migration, domain registration, and auto installation. A Weebly website builder is also available, with plans starting from $2.49 a month.
It also offers WordPress, VPS, and reseller hosting. The trade-off comes in the form of after-sales phone support, which isn't 24/7. However, round-the-clock live chat is available, as well as email support, and an online suite of resources can help with less complex issues.
Read our full GreenGeeks review.
*GreenGeeks offers monthly, annual, biannual, and triannual billing with its shared hosting products. Monthly prices decrease with longer subscription terms.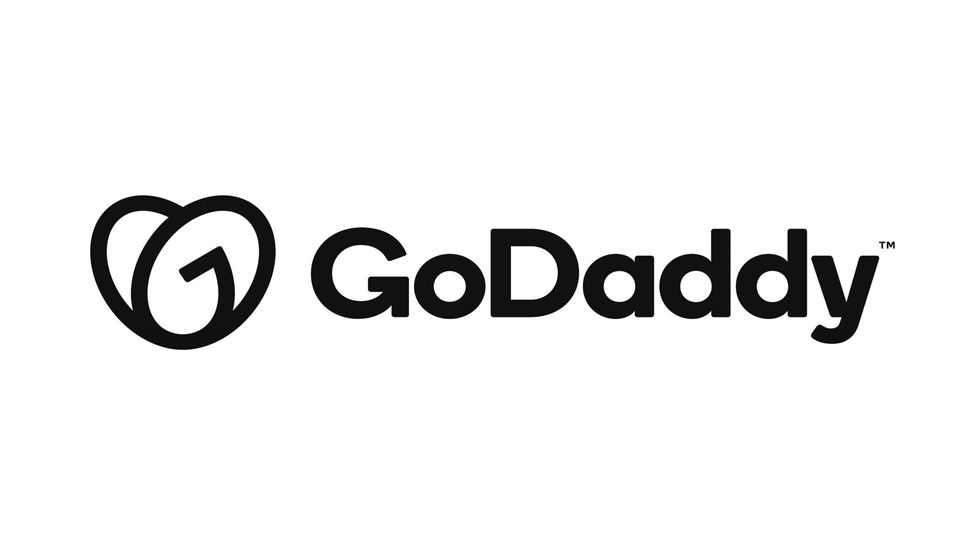 Famous for domain registration, GoDaddy offers feature-packed personal and business web hosting at very affordable prices. Currently home to over 20 million customers and 80 million domains, GoDaddy offers a range of solutions, both managed and unmanaged.
These include shared, VPS, dedicated, managed WordPress, and even standalone email hosting across both Windows and Linux. For just $5.99 a month, the cheapest shared hosting provides 100GB of storage, unmetered bandwidth, a free domain name, and Microsoft 365 email: this is for the first three years, after which it increases to $8.99 a month.
The biggest complaints from users used to be about after-sales support, but that has improved greatly in the last few years to 24/7 coverage and a comprehensive online support center. However, security features included as standard with other providers are charged for, like SSL certificates, while backups have to be manually undertaken, alongside manual installation of CDNs.
Read our GoDaddy hosting review and our GoDaddy website builder review.
For only $6.74 a month, Hostwinds offers shared hosting with unlimited bandwidth, disk space, databases, emails, and subdomains. There's a range of additional features on offer too, including a free domain name, web app auto installer, regular backups, and Weebly's website builder.
Because this base plan is so powerful, the only advantage of upgrading your shared hosting is being able to host more websites, though it also offers business, VPS (for both Linux and Windows, managed and unmanaged), cloud, and dedicated hosting, for those who want more resources.
Hostwinds' customer support staff are responsive across email, tickets, and live chat. The pricing structure overall is questionable, but the hosting solutions do a fine job of serving existing customers.
Read our full Hostwinds review, and our section focused on website builders.
*We've listed the standard prices here. Expect to receive a discount of up to 50% for your first billing cycle.
---
The best website builders with web hosting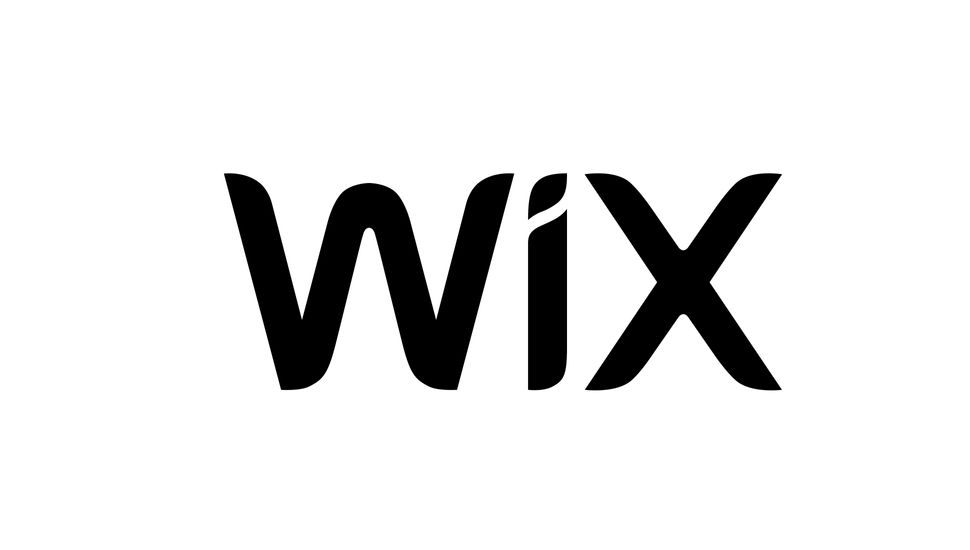 Wix is, for us, not only the best website builder, but the best small business website builder, the best ecommerce website builder, and the best free blogging site, in our opinion. However, it isn't just a builder: it's also a hosting service.
All of the services we've covered so far merely provide resources for storing your site on their servers, but Wix goes that extra mile with a comprehensive website-designing application and CDN that's ideal for novice users. As a consequence, Wix's base plans cost a lot more than typical shared hosting, starting at $14 a month.
For this, you have access to 3GB of storage space, 30 minutes of video storage per clip, a free domain and SSL certificate, 500 free design templates, and an image editor with over 50 Instagram-style filters.
Apart from the expensive pricing structure, there is not a lot to complain about with Wix. While the builder can prove to be a little complicated for beginners, it's very easy to follow, and more complex editors are available for more experienced designers and users.
Read our comprehensive Wix review.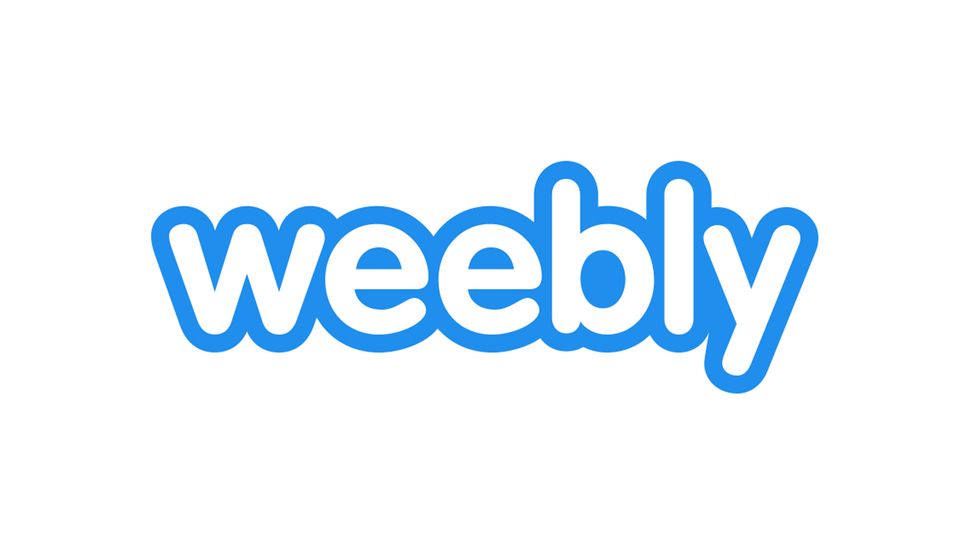 Weebly is a website builder that, like Wix, offers hosting. While its features and editor may appear plain compared to Wix's slick and extravagant offerings, a quick look under the hood proves this is not actually the case. It's also a really great option for starting an ecommerce website or online store, given it's underpinned by payment giant Square Online.
Weebly's free plan is a great way of evaluating the service. Beyond that, there are three paid plans, including Personal at $6 a month, and Pro and Performance at $12 and $26 a month respectively. All include ecommerce capability, including the free plan, and while the Personal plan only allows 500MB storage and displays ads, Pro and Performance offer unlimited storage with no adverts.
Weebly's website builder may not be as feature-rich as those produced by other providers, but it offers ample space to create a basic site or ecommerce store, while its unlimited hosting plan takes care of your growing website needs. In the long-term, a pivot towards Square's own ecommerce store builder is in the works, with new customers already funnelled to it. However, existing Weebly customers will continue to receive functionality and feature support.
Read our full Weebly website builder review.
---
Web hosting FAQs
What types of hosting are available?
What is the best web hosting service available today?
What is the cheapest web hosting service right now?
How do I choose a web hosting provider?
To start with, identify your budget: don't look at high-end hosting if you can only spend a few dollars a month. Some hosts advertise low introductory prices, which mean you'll pay for two or three years in advance; check if you might face significantly higher renewal prices.
Next, look at features and web hosting security. Often, you'll have access to one of the best website builders, making it extremely easy to create a site. Automatic backups, proactive malware scanning, and a free domain name are worth looking for.
A good hosting provider offers ample storage and bandwidth, with room for expansion. These are important parameters: storage refers to the space your site needs to exist online, and bandwidth the resources used, based on file size and traffic.
Finally, consider your own technical knowledge. Website managers can opt for unmanaged hosting and take care of day-to-day maintenance, whereas novices would need managed hosting for content management systems like WordPress.
The best web hosting is fast and secure, offers sufficient scalability to allow your site to grow as your business expands, and provides decent support to help you navigate potentially difficult situations as and when they arise.
Should I use free web hosting?
How we review the best web hosting services
---
Your next steps when it comes to web hosting
You might be wondering about the differences, if any, there are between web hosting and WordPress hosting; it's worth looking at five myths that have been busted about WordPress, if you're considering going for the CMS and its different approach.
If you're considering cloud hosting, it's wise to learn why regional cloud hosting matters when it comes to the location of your provider's servers, and how that might affect your business or customers.