Best Usenet providers: Jump menu
The best Usenet providers offer you access to an incredible yet often overlooked resource. Even though it doesn't enjoy the popularity of its big brother, the internet, Usenet is still a lively piece of the global tech community, and one definitely worthy of your attention.
Currently, Usenet counts more than 110,000 newsgroups, in which the participants share all kinds of digital content, from articles to multimedia to pretty much anything else.
Most of them cover a specific topic, and may or may not have an active moderator community. Usenet has a lot in common with online forums. Its greatest strength, however, is privacy and anonymity, and that could very well be the secret behind its longevity.
We recommend using a VPN service and antivirus software if you download files from Usenet. We've tested the best Usenet providers on their speed, ease of use, and retention and listed our favorites below.
Accessing a Usenet newsgroup requires a subscription with one of many service providers. These can differ in terms of retention time, or for how long they keep active archives, so it pays to do your research before taking the plunge. Cost may also be a factor: some do come with a free trial, but in most cases, you'll have to part with at least $10 to get the ball rolling.
Fortunately, we're here to help. We've evaluated half a dozen services on their speed, price, and retention in order to compile this list of the best Usenet providers. Read on and we'll tell you where to spend your money.
The quick list
The top 3 Usenet providers right now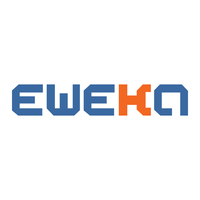 Eweka: The best Usenet provider for newsgroup choice
Eweka is known for its industry experience and exceptional reputation. It operates independent data centers in Europe and a trans-Atlantic Usenet backbone, delivering impressive speeds across the Americas, with retention of over 4987 days (12.5 years) and access to over 125,000 newsgroups.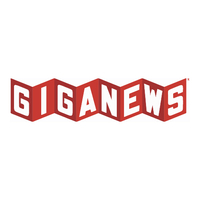 Giganews: The best Usenet provider for download speed
Giganews offers access to over 110,000 newsgroups. It stands out for its unlimited Usenet speed, allowing users to maximize their internet connection, particularly in North America and Europe. Additionally, Giganews boasts 100% newsgroup completion by storing multiple versions of every article in different server clusters
The best Usenet provider of 2023 in full
Best overall
Newshosting is regularly rated among the best Usenet providers in the world, and for good reason. It provides access to a huge number of newsgroups through its extensive US and European server networks, has one of the best retention times we've seen, and generally excels across the board.
One stand-out feature of Newshosting's service is its included newsreader and built-in search tool, which is available for Windows, Mac, and Linux operating systems. With this, you will be able to search across the supported newsgroups, locating specific files or general information as required.
In addition, Newshosting offers PrivadoVPN for additional privacy, included for free on some plans. This VPN boasts an impressive zero-logging policy, a beginner-friendly user interface, and some of the best connection speeds we've seen.
There are three subscription options available, along with a two-week free trial (with a 30GB download limit). The cheapest Lite plan ($10 per month) comes with full access to all groups, up to 30 connections, 24/7 customer support, and full SSL encryption. However, you will be constrained by a 50GB data transfer limit, which may not be enough if you want to transfer large files.
For unlimited data transfer, consider upgrading to the Unlimited plan, which costs $12.95 per month with an annual subscription or $14.95 with monthly payments. Or go for the XL Powerpack package (from $15.83 per month), which includes everything in the Unlimited plan, along with a free VPN subscription and a free Easynews account.
The bottom line: It's hard to go wrong with Newshosting if you're looking for a solid, no-frills Usenet provider.
Best newsgroup choice
Eweka is a popular Usenet provider with years of industry experience and a reputation for excellence. It runs independent data centers across Europe and operates a trans-Atlantic Usenet backbone to deliver excellent speeds across the Americas as well.
The current retention of 5395+ days is excellent. Basically, it means you will be able to access a much greater range of content, increasing your chances of finding what you're looking for.
We were also impressed with the number of newsgroups available, with Eweka claiming to provide access to more than 125,000 groups. This is up there with the largest number offered by any Usenet provider.
As a European company, Eweka's prices are listed in euros. Purchase the pre-paid Standard (from €7.50 per month, approximately $9.12) or pre-paid High-Speed (from €9.60 per month, approximately $11.68) plan for unlimited downloads, 20 connections, a free SSL certificate, and more. Or, go for the Subscription High-Speed plan (from €7.00 per month, approximately $8.52) for a long-term discount.
Best speeds
Founded in 1994, Giganews has long been one of the best Usenet providers. It claims to support both commercial and retail customers in more than 170 countries across the world and delivers access to more than 110,000 newsgroups.
Giganews' unlimited Usenet speed was one thing that stood out to us. According to the company website, you will be able to browse at the full capacity of your internet connection. This is especially true in North America and Europe due to the company's server cluster locations.
Another bold claim is that Giganews offers 100% newsgroup completion. It does this by storing multiple versions of every single article in different server clusters. And what's more, you will have access to text content from more than 18 years ago and binary content from more than three years ago.
There are three different subscription options, with significant discounts available at the time of writing. Every plan comes with unlimited transfer, SSL encryption, the no-log VyprVPN, and 100 connections.
A monthly subscription costs $9.99 per month (normally $17.99 per month), a half-yearly plan costs $9.17 per month (normally $14.99 per month), and annual payments start at $8.33 per month (normally $17.99 per month).
Best budget option
UsenetServer offers a solid core service with unlimited downloads and excellent download speeds thanks to its multiple servers in the US and EU. Additionally, the vendor's network backbone connects to more than 800 broadband access providers across the globe.
Accompanied by a free NZB search engine (but not a newsreader), the platform has a long retention period, with 5,398+ days and counting. It only allows up to 20 connections, but you do get a zero-log VPN with its annual plan, as well as a lower price compared to the competition, especially if you opt for the annual subscription.
Due to maintaining peering relationships with all major and most smaller Usenet providers, UsenetServer provides access to almost any article posted to Usenet anywhere in the world. If you're not sure about this provider, you can test it for 14 days before making your final decision.
Most flexible pricing
TweakNews is a basic service whose top plan includes unlimited download speeds and downloads, 60 maximum connections, and a free zero-log VPN with servers in over 50 countries. Other plans are solid as well, although limiting speeds to 50 and 100Mbps and allowing up to 30 and 40 connections, respectively.
Regardless of the plan, there's a solid retention period of 4,200 days and all users get a 10-day risk-free trial. A free newsreader with search and file preview capabilities comes in handy for non-experienced users.
In addition to regular plans, you can also purchase block subscriptions that do not include a free trial or free VPN and have the same speed - 100Mbps. Their prices depend on the fixed amount of data.
Best for beginners
Easynews is another provider that offers great retention. On top of that, the service is quite easy to use, as it requires no software. You can use it with any major browser without the help of NZBs. All plans have a maximum of 60 connections, as well as unlimited download speeds, and of course, the usual SSL encryption is there as well.
As mentioned, the retention is excellent with a period of over 5,398 days and the priciest plan comes with a VPN thrown in for good measure. You can add a VPN to other plans but it will cost you an additional $2.99 a month.
There are a few downsides, though. While support is 24/7/365, email is the only way to contact and the support is pretty much English-only. Also, the bandwidth is limited, even with the priciest plan. Although, you do get loyalty gigs, which means that for every year that you're subscribed, you'll get extra gigabytes to use. The amount varies depending on the plan, from 1GB per year for the cheapest plan, to 12GB per year for the priciest.
As for pricing, you have a choice of three plans. The Classic plan costs $9.98 per month and gives you 20GB of bandwidth. Plus plan is priced at $14.97 per month and gives you 40GB of bandwidth. Finally, you have the Big Gig plan at $9.99 per month that gives you 150GB of bandwidth and grants you unlimited NNTP access for free, as well as the already mentioned VPN. In addition, all plans come with a 50GB free trial.
Also, you may snag a special deal every so often, which is the best value option you can get. Priced at $5.99 per month, on an annual basis, with three extra months for free, it comes bundled with unlimited bandwidth and NNTP downloads, in addition to everything else already mentioned.
The best Usenet providers, compared
Swipe to scroll horizontally
| Usenet provider | Entry price | Retention | Newsgroups | Maximum Connections | SSL |
| --- | --- | --- | --- | --- | --- |
| Newshosting | $10 a month | 5,398+ days | 110,000+ | 100 | ✔ |
| Eweka | $8.52 a month | 5,395+ days | 125,000+ | 50 | ✔ |
| Giganews | $8.33 a month | 6,570+ days | 110,000+ | 100 | ✔ |
| UsenetServer | $7.95 a month | 5,398+ days | 110,000+ | 20 | ✔ |
| Tweaknews | $8.53 a month | 4,200+ days | N/A | 60 | ✔ |
| Easynews | $5.99 a month | 5,398+ days | 110,000+ | 60 | ✔ |
Usenet providers FAQs
What is Usenet?
At its core, Usenet is a global network of online discussion forums, commonly referred to as newsgroups, where users can exchange messages and share files. Think of it as a massive collection of virtual bulletin boards covering virtually every topic imaginable, from technology and science to entertainment and hobbies.
Usenet is not confined to a single website or platform; instead, it is a decentralized network spread across various servers worldwide.
To access Usenet, you need a Usenet provider. These providers offer access to the vast Usenet network, hosting newsgroups and providing the infrastructure required for seamless communication. Usenet providers typically offer monthly subscription plans, giving users access to their servers and facilitating the download and upload of messages and files.
How to choose the best Usenet provider for you
Choosing a reliable and suitable Usenet provider is crucial to ensure optimal performance, access to desired newsgroups, and a seamless Usenet experience.
One of the primary considerations when choosing a Usenet provider is the retention period. Retention refers to the length of time that messages and files remain available on the Usenet server. Opt for a provider with a higher retention period, allowing access to a vast archive of discussions and files. Similarly, look for providers that boast high completion rates, ensuring that articles and files are consistently available across newsgroups.
Evaluate the newsgroup coverage offered by the Usenet provider. Ensure that they provide access to a wide range of newsgroups that align with your interests and requirements.
Consider the connection speed and bandwidth offered by the Usenet provider. Faster connection speeds result in quicker downloads and uploads, enhancing your Usenet experience.
Check the server locations of the Usenet provider. Providers with server clusters distributed globally can offer faster access and improved reliability. Redundancy is also crucial, as multiple server copies of articles ensure higher completion rates and data integrity.
Ensure that the Usenet provider prioritizes security and privacy. Look for providers that offer SSL encryption, which protects your communication and downloads from unauthorized access. Additionally, verify if the provider keeps logs of your activities, opting for those that have a strict no-logging policy to safeguard your privacy.
Finally, compare the pricing and subscription plans offered by different Usenet providers. Consider factors such as monthly cost, payment options, and available package tiers. Look for providers that offer flexible plans that cater to your specific usage requirements and budget.
How we review the best Usenet providers
To start our testing process, we install and configure the Usenet provider's software or compatible newsreaders. We assess the installation process for user-friendliness, ease of setup, and compatibility with different operating systems. Additionally, we evaluate the available features, such as search functionality, filtering options, and interface intuitiveness.
One crucial aspect we examine is the speed and download performance offered by Usenet providers. We test the connection speeds across different server locations, assessing their consistency and reliability.
We thoroughly evaluate the retention period and completion rates provided by the Usenet providers. By accessing and analyzing various newsgroups, we verify if articles and files from both recent and historical periods are consistently available. High retention rates and completion percentages are key indicators of a reliable Usenet provider.
Our testing process includes exploring the newsgroup coverage offered by each provider. We examine the breadth and depth of available newsgroups, ensuring that they cover diverse topics and interests.
As privacy and security are paramount, we thoroughly review the security measures implemented by Usenet providers. We assess if providers offer SSL encryption to protect users' communication and data integrity. We also investigate their logging policies to ensure they align with privacy expectations and industry standards.
Finally, to evaluate the level of customer support provided, we engage with the Usenet providers' support teams, posing inquiries and assessing their responsiveness and effectiveness in addressing our queries. We take note of the available support channels, response times, and the quality of assistance offered.
See our testing methodology page for more information.
Next steps with Usenet and file sharing
Although some newsgroups on Usenet remain quite active, the vast majority of data being stored and transferred over the network is binary in nature—movies, TV, software, and music. If you just want to share such files with a few people, then we've put together a list of the best cloud storage available today. You can even get free cloud storage and there are many sites for storing your photos online.
For more peer-to-peer file sharing, consider the best file sharing apps. Or there are many desktop Bittorrent clients you can use to access files being shared online using the BitTorrent protocol.