The best cloud gaming services might represent the future of video games. The days of buying a single game for a single system and being married to said system forever seem to be behind us. Now, players can start a game on a PC in the morning, continue it on a console in the afternoon and pick it up on a smartphone before bed — to say nothing of tablets, Web browsers and even smart TVs themselves. It's never been easier or more convenient to play what you want, where you want.
At present, there aren't actually that many cloud gaming services on the market. Some, such as Xbox Game Pass, have made great strides over the past few years; others, such as Google Stadia, have already disappeared into the digital aether. In either case, the concept of cloud gaming is still very much a work in progress. Every single one of these services comes with some caveats. Many are technically still in beta; some of them may ultimately disappear.
However, for the time being, each one of these cloud gaming services has at least one big point in its favor. If you're tired of being tethered to a console or gaming PC, give these a shot and see which one works for your habits and budget
To choose the cloud gaming services on this list, I tested each one on a variety of platforms, working my way through both single-player action/adventure and multiplayer first-person shooter games, where possible. I also made sure to play each service for a few consecutive hours to see how stable the connection was over time.
The best cloud gaming services today
Xbox Game Pass is basically the best game streaming service you can sign up to today, as well as one of the best gaming services in general. That's because the Ultimate tier not only offers you a very generous library of Xbox and Windows PC games, but also a robust streaming service.
The streaming element lets you pipe games from the cloud to all manner of devices, from an older Xbox One to Android phones, tablets, iPads, laptops, MacBooks and more. All you really need is a compatible Xbox controller, though a suite of games offer touchscreen controls. At some $15 a month, Xbox Game Pass Ultimate isn't the cheapest service, and you are limited to streaming games in the Xbox library. But the overall service and streaming experience is top-notch and very hard to beat.
Nvidia GeForce Now has the potential to be one of the most expensive cloud gaming services, or one of the cheapest, depending on what games you already own and how frequently you need to play them via the cloud. Rather than offering you a ready-made library, GeForce Now lets you stream PC games that you already own on Steam, GOG, the Epic Games Store and Ubisoft Connect. You can't play every single game on those platforms, but you can play more than 1,500 of them, which beats most of the competition by a wide margin.
Nvidia GeForce Now's free tier lets you play for an hour at a time on servers that sometimes have queues. It works well for casual cloud gamers. But you can also pay $10 per month for priority server access and 1080p resolution — or $20 per month to stream from an Nvidia GeForce RTX 4080 machine, with 4K resolution and eight-hour sessions. In my testing, I found that the free tier's queues were inconvenient, but the performance was good.
PlayStation Plus Premium is an imperfect streaming service, but it boasts an excellent game catalog. In 2022, PlayStation Plus divided itself up into three different services, and PS Plus Premium is the most expensive tier. With it, you can access more than 300 streaming titles from the PS1, PS2, PS3, PS4 and PSP, and play them on either a PlayStation console or your PC. When I installed the PC app on our test rig, I found it clunky and tedious, but it's the only (legal) way you can play some of Sony's classic games without a PlayStation console.
The big draw of PlayStation Plus Premium is that you get access to a ton of games you simply wouldn't be able to stream elsewhere, including God of War (2005), Infamous, Ratchet & Clank: A Crack in Time and quite a few other Sony exclusives.
One of the more uneven streaming services, Amazon Luna still has its charms, particularly if you're already heavily invested in the Amazon ecosystem. For $10 per month, Luna grants you access to more than 100 games, which you can stream on a variety of systems, including Amazon Fire tablets and Fire TV streaming devices. As such, if you have a Fire TV box or stick connected to your TV, Amazon Luna makes some sense as a ready-made gaming platform.
The major drawback is that there's absolutely no way to download any of these games, save for a handful that come courtesy of the Ubisoft Connect service (which costs an extra $15-18 per month, naturally). The Amazon Luna controller was also cumbersome in my experience, requiring specialized software to work properly on both mobile and PC. You don't strictly need it to play, though.
How to choose the best cloud gaming service for you
The most important consideration when choosing a cloud gaming service is whether you want to own streaming titles, or rent them indefinitely. Nvidia GeForce Now draws from games that you own outright, meaning that you can continue to play them for as long as you like, even if GeForce Now removes them from the service, or shutters completely. Games on other services, such as Amazon Luna, belong to Amazon outright; you're just paying for temporary access. Xbox Game Pass and PlayStation Plus Premium are somewhere in the middle, as you can own some of the games outright and bring your own save data along.
It's also worth asking whether you'll want to download some of the games, or simply stream everything. GeForce Now relies on games from Steam, GOG, etc., so downloading them is not a problem. Likewise, you can download many games from Xbox Game Pass and PlayStation Plus. Amazon Luna is all streaming, all the time.
How we test cloud gaming services
Tom's Guide tests cloud gaming services by playing through a variety of different games, on a variety of different platforms. We try to test each device that's compatible with a service, from game consoles to Web browsers to smart TVs. We also cycle through games from different genres, particularly immersive action/adventure and competitive first-person shooter titles, to ensure that a service handles both single-player and multiplayer experiences well. Once that's done, we'll try to sit down and play a single game for hours at a time in order to see whether the connection is stable, and how many hiccups we encounter along the way.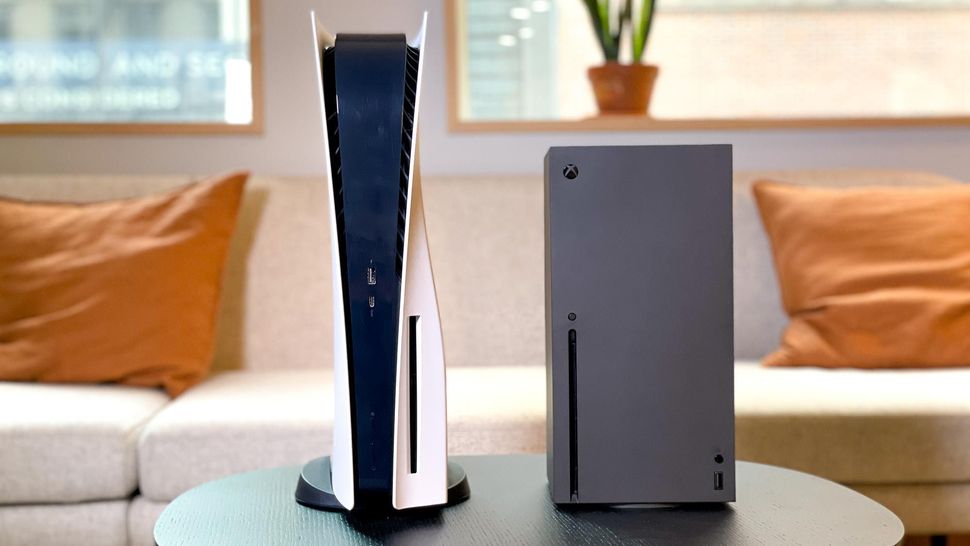 Beyond that, we evaluate cloud gaming services by the numbers: how many games are on offer, how much each one costs, how much data each one consumes and so forth. Nvidia GeForce Now offers more than ten times as many games as Amazon Luna, for example, and GeForce Now can be either the cheapest or most expensive service, depending on just what you want to stream.