The best website builders help users, whether beginners or experts, to easily start building a website via drag-and-drop editors. You can quickly and simply build a website in next to no time, with no prior experience or knowledge of website design.
There are multiple site-building options available, whether you want to create free blogs or sites for musicians and photographers. However, this great range of choice means that it's hard to choose just one of the best website builders: we're here to help you make that decision.
Read on, and see who we found to be the best website builders available right now.
The top 3 best website builders right now
Wix: the best all-round choice
Our pick of the best website builders, Wix offers hundreds of templates, a flexible editor, and a user-friendly drag-and-drop interface. The full builder is included with its free package, while fairly-priced plans include a 14-day money-back guarantee, no ads, and more advanced tools and features.

Editor X: best website builder for developers
A relatively-new platform, Editor X is ideal for advanced users and developers, providing one of the most powerful builders available. Top features for those with more experience include full code access and high levels of customization.

What are the best website builders?
Wix is our pick of the best website builders, thanks to a range of top features such as drag-and-drop customization, AI design technology, the largest template library available, a built-in image editor, and third-party app integration. Fair pricing includes free domain registration, advertising credit, and a 14-day money-back guarantee, while the detailed free plan only broadens its appeal.
A new entrant in the sector, Editor X is a powerful platform offering experienced users and developers the ability to create highly-customizable, flexible, and advanced sites. Bluehost's WordPress builder provides reasonably-priced site creation, managed hosting, a simple interface, and over 300 templates.
It's also worth considering Squarespace, GoDaddy, Shopify, Weebly, 1&1 IONOS, HostGator, and Zoho Sites, which all offer various unique and notable tools and editors.
Our pick of the best website builders, compared

| Website builder | Lowest pricing plan | Storage | Bandwidth | Ecommerce features? |
| --- | --- | --- | --- | --- |
| Wix | $14 a month (Combo) | From 3GB | From 2GB a month | ✔ |
| Editor X | $28 a month (Essential) | From 10GB | Unlimited | ✔ |
| Bluehost | $2.95 a month (Basic) | Unlimited | Unlimited | ✔ (on Online Store plan) |
| Squarespace | $12 a month (Personal) | Unlimited | Unlimited | ✔ |
| GoDaddy | $6.99 a month (Basic) | Unlimited | Unlimited | ✔ |
| Shopify | $29.99 a month (Basic Shopify) | Unlimited | Unlimited | ✔ |
| Weebly | $6 a month (Personal) | Unlimited | Unlimited | ✔ |
| 1& IONOS MyWebsite | $1 a month (Starter) | Unlimited | Unlimited | ✔ |
| Zoho Sites | $4 a month (Starter) | 500MB | 10GB | ✔ |
| HostGator | $3.84 a month (Express Start) | Unlimited | Unlimited | ✔ |
---
The best website builders you can buy today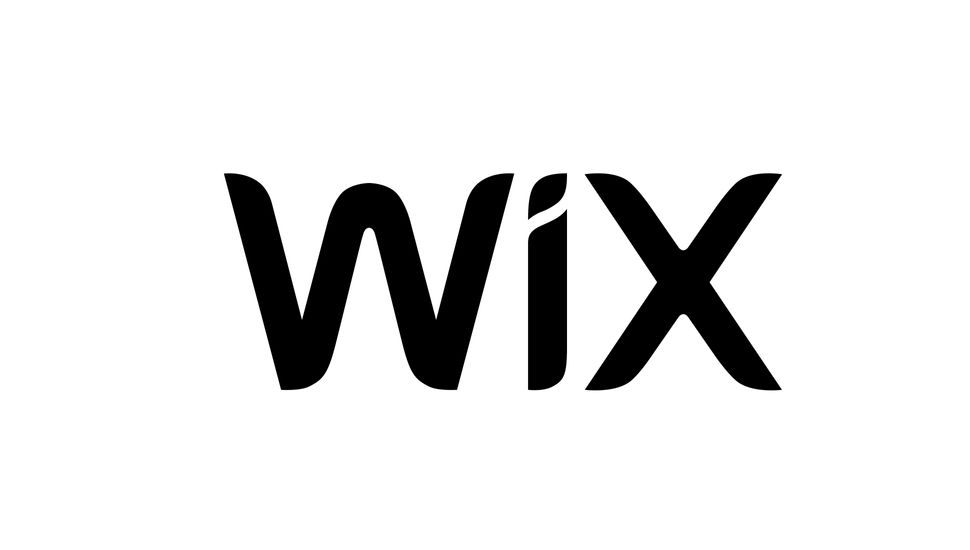 With over 500 attractive templates, an extremely powerful editor, and various other features, Wix brings plenty to the table. We think it's the best website builder, and the best ecommerce and small business builder too.
We found that the drag-and-drop interface enables placing in pixel-perfect positions, while content personalization is extremely straightforward, and designs only limited by imagination. You can also use Wix ADI (Artificial Design Intelligence) for a more straightforward experience: after answering a few quick questions, it'll select a custom template you can populate and publish in just hours.
Wix is arguably the most powerful builder on the market, and ADI makes things very easy for beginners. You'll have access to various business-specific features. Add an online store, take bookings, or even accept donations.
Should you want to make changes outside the template model, Velo Dev Mode allows you to add features that usually require a developer, including custom forms, dynamic pages, and databases. Wix also provides ecommerce tools including inventory management, multi-channel selling, and subscription and digital product support.
The full builder is included with the excellent free package, while each paid plan has a 14-day money-back guarantee. Limitations include ads on your site and other restrictions, but you can try Wix out before you pay. In terms of customer support, Wix offers help center access within its interface, and dedicated support sites with guides, video tutorials, and step-by-step walkthroughs. It also offers 24/7 support ticketing and call-backs.
It is a little expensive, however. Pricing starts with Combo ($14), which comes with a free domain for the first year, 3GB of storage, and 2GB of bandwidth. Upgrade to Unlimited ($18 a month), Pro ($23 a month), or VIP ($39 a month) for more resources and additional tools. Finally, to access business and online store features, there are three Business and Ecommerce plans (ranging from $23 to $49 a month).
Read our detailed Wix review.
Wix's pricing plans

| | Combo | Unlimited | Pro | VIP | Business Basic | Business Unlimited | Business VIP |
| --- | --- | --- | --- | --- | --- | --- | --- |
| Cost per month/year | $14 / $168 | $18 / $216 | $23 / $276 | $39 / $468 | $23 / $276 | $27 / $324 | $49 / $588 |
| Customer support | 24/7 | 24/7 | 24/7 | Priority | 24/7 | 24/7 | Priority |
| SSL certificate | ✔ | ✔ | ✔ | ✔ | ✔ | ✔ | ✔ |
| Store builder | ✖ | ✖ | ✖ | ✖ | ✔ | ✔ | ✔ |
| Number of templates | 800+ | 800+ | 800+ | 800+ | 800+ | 800+ | 800+ |
Launched in early 2021, Editor X (owned by Wix, but separate to that platform) is one of the newest and most powerful website builders available. Designed for advanced users and developers, it's not for beginners, though it utilizes user-friendly drag-and-drop technology.
Notable features we tested include full code editing and database creation and management, with 28 flexible templates offering near-endless design combinations. Editor X also has access to the Wix App Market, so you can integrate up to 250 apps offering various additional elements.
Multiple users can collaborate in real time in-platform, and ecommerce features include memberships, subscriptions, bookings, and live chats. Customer service responses are slow, but representatives are helpful and knowledgeable, while there's also a help center, training academy, and community forum.
You can test Editor X via a basic free-forever plan, while there are three site builder plans costing between $22 and $49 a month, and three business and ecommerce plans ranging between $29 and $219 a month.
Read our detailed Editor X review.
Editor X's pricing plans

| | Essential | Extra | Ultra | Launch | Boost | Scale |
| --- | --- | --- | --- | --- | --- | --- |
| Cost per month/year | $28 / $264 (save 21%) | $42 / $420 (save 17%) | $57 / $588 (save 14%) | $35 / $348 (save 17%) | $84 / $828 (save 18%) | $249 / $2,628 (save 12%) |
| Customer support | ✔ | ✔ | ✔ | ✔ | ✔ | ✔ |
| SSL certificate | ✔ | ✔ | ✔ | ✔ | ✔ | ✔ |
| Store builder | ✖ | ✖ | ✖ | ✔ | ✔ | ✔ |
| Number of templates | 28 | 28 | 28 | 28 | 28 | 28 |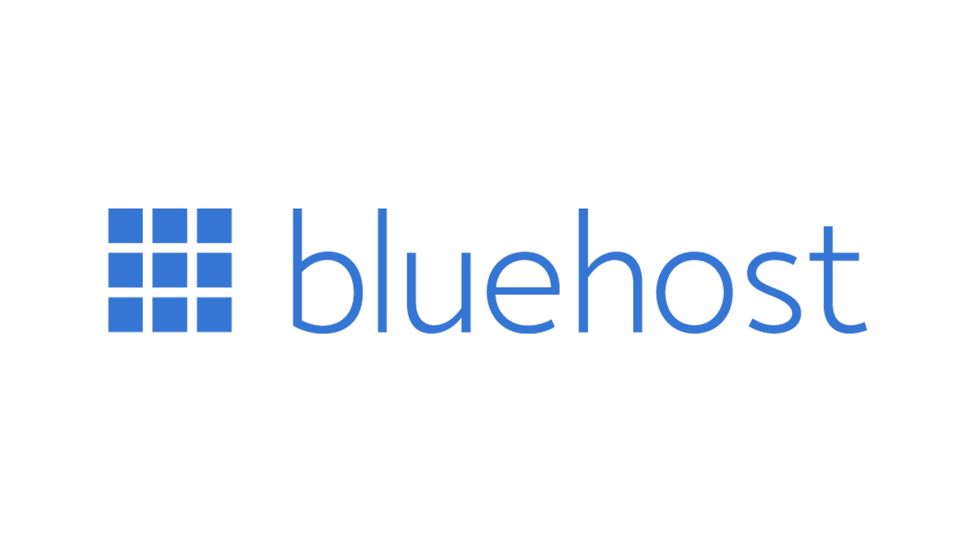 Bluehost's WordPress website builder, developed and launched in August 2021, brings hosting prowess to site building. We found it utilizes many of WordPress's best features via an easy-to-use block builder, over 300 themes, integrations with WooCommerce for selling online, and much more.
The drag-and-drop editor makes things easier for less-experienced users, and all plans include managed WordPress hosting for unlimited sites. This means installations and plugins are kept updated for you, while you also get a free SSL certificate and a free domain for one year.
There are three plans: Basic, Pro, and Online Store, starting at $2.95 a month and ranging up to $24.95 a month. You have to sign up for either 12 or 36 months, with the first term offering up to 75% off. All plans include hosting for unlimited sites, blog post management, and email marketing tools.
Pro adds WooCommerce support; Online Store adds appointment bookings, subscription sales, and discount code generation; and both add 30 premium templates. If there's a negative, it's that we found the builder isn't as flexible when it comes to site layout, but a wider range of content options and ease-of-use rank it highly among the top website builders for WordPress.
Read our Bluehost WordPress website builder review.
Bluehost WordPress website builder's pricing plans:

| | Basic | Pro | Online Store |
| --- | --- | --- | --- |
| Cost per month/year | $2.95 / $35.40* | $9.95 / $119.40* | $24.95 / $299.40* |
| Unlimited bandwidth | ✔ | ✔ | ✔ |
| Customer suppport | 24/7 | 24/7 | 24/7 |
| SSL certificate | ✔ | ✔ | ✔ |
| Store builder | ✖ | ✔ | ✔ |
| Number of templates | 300+ | 330+ | 330+ |
*The builder is available with a minimum 12-month subscription, and prices will increase on renewal.
Squarespace is known for extremely-attractive, professionally-designed templates, and although its library is quite small compared to Wix, we found that designs tend to be visually-appealing, as well as specifically-targeted.
Another standout is its excellent blogging features, such as adding multiple authors, scheduling posts, and creating content from mobile devices, while many templates are targeted at users looking to create a blog. Other impressive elements include ecommerce integrations, website SEO tools, and an advanced analytics portal.
However, Squarespace's editor could certainly be better. It can be quite confusing to use and to navigate, especially for beginners, and we have trouble from time-to-time, despite having used it numerous times before. There also isn't any free-forever plan.
Despite this, each of four paid plans comes with a 14-day free trial, a free domain for the first year, unmetered bandwidth and storage, built-in SSL security, and more. Prices range from $12 a month for an annual Personal subscription to $40 a month with Advanced Commerce.
Read our full Squarespace review.
Squarespace's pricing plans

| | Personal | Business | Basic Commerce | Advanced Commerce |
| --- | --- | --- | --- | --- |
| Cost per month/year | $16 / $144 | $26 / $216 | $35 / $312 | $54 / $480 |
| Customer support | 24/7 | 24/7 | 24/7 | 24/7 |
| SSL certificate | ✔ | ✔ | ✔ | ✔ |
| Store builder | ✖ | ✔ | ✔ | ✔ |
| Number of templates | 110+ | 110+ | 110+ | 110+ |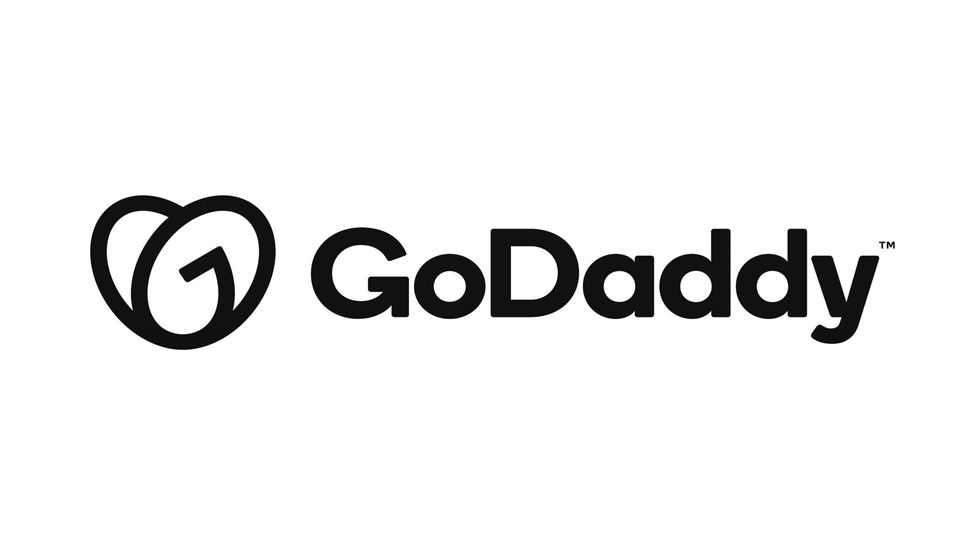 GoDaddy's built-in website creator ships alongside hosting services. It's simple and easy-to-use, with no third-party app market or add-ons. While that may be a disappointment for some, others will appreciate the lack of clutter. We found it boasts excellent support and powerful analytics, two must-haves for a growing site.
While a little barebones compared to competitors, this streamlined approach means novices can focus on what's important. A decent drag-and-drop interface lets you configure your site to your liking, with pre-built templates to choose from. There are extensive tutorials available, and live chat support system for technical problems.
GoDaddy is the easiest builder we've used, but features are a little limited. For example, its template library is very small, and designs are far from the best. Similarly, while it has tools to create an online store, these are very basic. However, its ease-of-use is unparalleled.
Though GoDaddy doesn't offer an app market, this means all features are built in-house, ensuring compatibility and greater security. It's also worth noting the base plan doesn't include marketing or analytics—those are paid add-ons that require a separate plan. It provides exceptional support via a 24/7 online chat portal and phone service, numerous online self-help resources, and an active community forum.
Four plans range from $6.99 to $17.49 a month for the first year, and increase to $9.99 to $24.99 a month after. Prices are significantly higher for shorter subscriptions, but all plans include a free SSL certificate, the option to connect a custom domain name, a free business email (for the first year), and analytics and editing tools. Advanced plans add marketing, ecommerce, and business features.
Read our full GoDaddy website builder review.
GoDaddy's website builder pricing plans

| | Basic | Standard | Premium | Commerce |
| --- | --- | --- | --- | --- |
| Cost per month/year | $14.99 / $83.88 | $19.99 / $125.88 | $24.99 / $167.88 | $29.99 / $209.88 |
| Customer support | 24/7 | 24/7 | 24/7 | 24/7 |
| SSL certificate | ✔ | ✔ | ✔ | ✔ |
| Store builder | ✖ | ✖ | ✖ | ✔ |
| Number of templates | 100 | 100 | 100 | 100 |
Shopify is the ultimate ecommerce platform, with over 1m merchants using it across 175 countries. While you can expect ecommerce features from builders like Wix and Weebly, these pale in comparison to Shopify's.
Its builder helps create an online store in minutes, and you can take advantage of an extensive collection of third-party apps for new features and functions. This helps it stay clutter-free, while allowing you to opt for specific features required. Pricing starts at a relatively-expensive $29 a month, and ranges up to $299 a month across three plans.
Excellent additional elements include a built-in shopping cart and checkout manager, and marketing and security tools. With cybersecurity one of the biggest concerns for online shopping, Shopify is Level 1 PCI DSS compliant, meaning it's extremely safe for you and your customers.
If you're looking to build a traditional site or blog however, you're out of luck. In turn, while excellent for small businesses, larger ecommerce stores may want to look to more dedicated solutions like WooCommerce or BigCommerce. A 2.4% to 2.6% transaction fee is applicable on each purchase made too, which might be a turn-off for some.
Read our full Shopify review.
Shopify's pricing plans

| | Basic Shopify | Shopify | Advanced Shopify |
| --- | --- | --- | --- |
| Cost per month/year | $29 / $313.20 | $79 / $853.20 | $299 / $3,229.20 |
| Customer support | 24/7 | 24/7 | 24/7 |
| SSL certificate | ✔ | ✔ | ✔ |
| Store builder | ✔ | ✔ | ✔ |
| Number of templates | 70+ | 70+ | 70+ |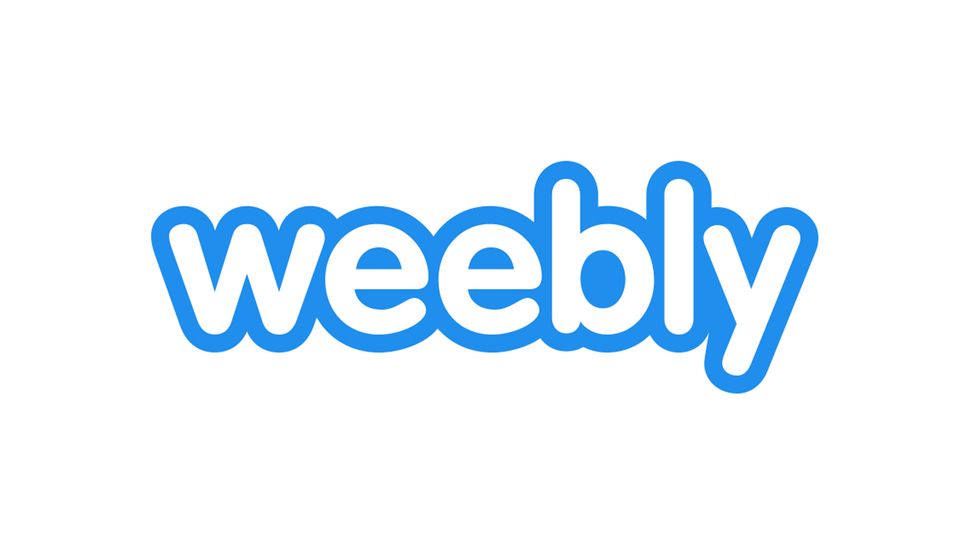 Alongside Wix, Weebly is probably the most widely recognized name in website building. It's become known for extremely-attractive templates, and excellent ecommerce elements thanks to its acquisition by ecommerce giant Square Online.
Ecommerce is probably Weebly's largest selling point, with its builder dedicated to creating an online store. A large percentage of available designs include some sort of store, which means that getting started is as easy as adding content and publishing. Its powerful ecommerce tools are designed to help even the most inexperienced build an online store.
Weebly has an "idiot-proof" editing interface: templates are attractive and well-designed, so it's hard to build a site that doesn't look good. The editor is a little limited, however. It uses drag-and-drop, but you can only move elements into pre-coded positions. But if you're not too fussy about pixel-perfect editing, this helps keep things simple.
There's also excellent built-in analytics and detailed documentation. Weebly's support is, though, limited to email and live chat during US business hours. However, Performance or Professional plan users have direct phone support, and Performance subscribers get priority access.
In the long-term, a pivot to Square's own ecommerce builder will see new customers funnelled to that. Existing Weebly customers will still be supported with features and functionality, though.
There are seven plans including a free-forever plan that enables you to create a site and online store, though you can't connect your own domain. Personal ($6 a month) adds custom domain support and more advanced ecommerce, while Professional ($12) and Performance ($26) offer even more powerful features.
Read our full Weebly review.
Weebly's pricing plans

| | Personal | Professional | Performance | Pro | Business | Business Plus |
| --- | --- | --- | --- | --- | --- | --- |
| Cost per month/year | $9 / $72 | $16 / $144 | $29 / $312 | $18 / $216 | $35 / $420 | $46 / $552 |
| Customer support | Email and forums | 24/7 | 24/7 | 24/7 | 24/7 | 24/7 |
| SSL certificate | ✔ | ✔ | ✔ | ✔ | ✔ | ✔ |
| Store builder | ✔ | ✔ | ✔ | ✔ | ✔ | ✔ |
| Number of templates | 50+ | 50+ | 50+ | 50+ | 50+ | 50+ |
1&1 IONOS is one of the largest European web hosts with 20m sites, and its builder features an array of templates and great functionalities for businesses of all sizes.
Its huge collection of themes are categorized neatly by industry and genre, so you're bound to find something for your needs. The built-in targeted content system even allows you to display specific messages to different visitor demographics. Using this builder requires absolutely no coding knowledge—the drag-and-drop editor allows you to make any changes.
The drawback is the lack of a free plan, although a paid one-month trial is available for new users . Another factor worth considering is that some themes may not be responsive to screen size.
There are eight plans available across different site types: three for basic builders, ranging from $1 a month (Starter) to $10 (Pro), with options within these for sites with or without ecommerce functionality (ranging from $1 to $25 a month).
1&1 IONOS also offers three plans offering design advice and consultation, ranging from $30 to $60 a month, alongside MyWebsite Now and Creator, two plans offering a builder packaged with marketing tools. These are free for the first month, increasing to $17 and $23 respectively thereafter, but offer a free domain for a year, a free SSL certificate, and emails.
Read our full 1&1 IONOS MyWebsite website builder review.
1&1 IONOS MyWebsite's basic builder pricing plans

| | Starter | Plus | Pro |
| --- | --- | --- | --- |
| Cost per month/year | $5 / $60 (basic) - $12 / $144 (ecommerce) | $10 / $120 (basic) - $20 / $240 (ecommerce) | $15 / $180 (basic) - $35 / $420 (ecommerce) |
| Customer support | 24/7 | 24/7 | 24/7 |
| SSL certificate | ✔ | ✔ | ✔ |
| Store builder | ✔ (with ecommerce) | ✔ (with ecommerce) | ✔ (with ecommerce) |
| Number of templates | 400+ | 400+ | 400+ |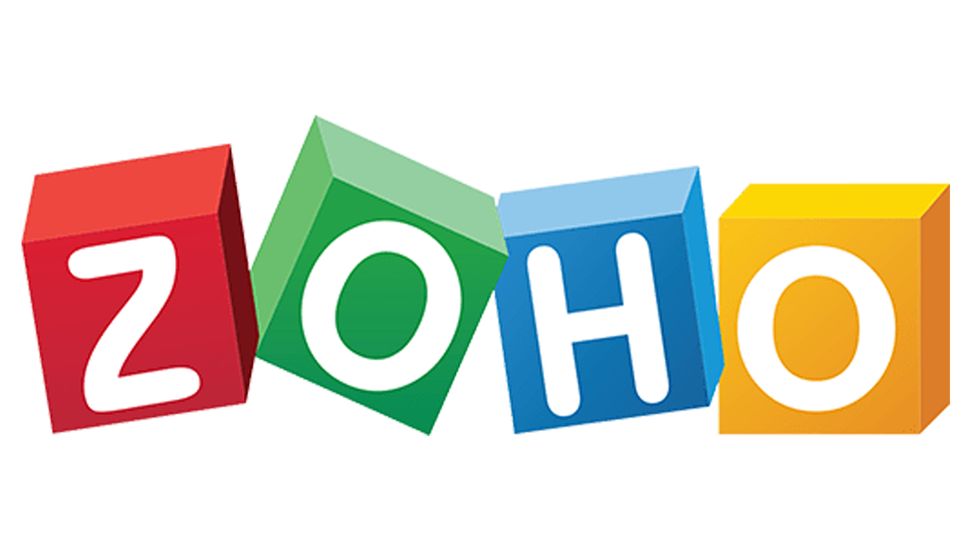 Zoho is famous for its all-in-one productivity suite, and its Zoho Sites website builder is efficient and powerful, offering over 190 templates and a code editor for those with the knowledge to get stuck in behind the scenes.
The interface is surprisingly user-friendly, and easy for newbies to access. There are also a good deal of in-house add-ons for marketing and customer management, which businesses will appreciate. While there's no forever-free plan, both paid plans are reasonably priced, with scope for scaling via paid add-ons as your site expands.
Starter ($5 per site a month) has restrictions on storage, bandwidth, and maximum file size, as well as the number of pages you can have, but it's sufficient for a simple site. Pro ($17 per site a month) has much higher limits, alongside additional tools like built-in newsletter subscriptions and blog scheduling.
In terms of paid add-ons, you can add more pages ($50 a year), contributors ($20 a year), and a portal for 1,000 members ($50 a year). You can also take advantage of the entire Zoho suite, including project management and database creation software.
There are a few downsides, especially when it comes to compatibility, as there isn't a lot of support for third-party applications. Thankfully, Zoho's apps are able to plug many of these holes with equally good alternatives.
Read our full Zoho Sites review.
Zoho Sites' pricing plans

| | Starter | Pro |
| --- | --- | --- |
| Cost per month/year | $5 / $8 (per month) | $17 / $23 (per month) |
| Customer support | 24/7 (with extra payment) | 24/7 (with extra payment) |
| SSL certificate | ✔ | ✔ |
| Store builder | ✖ | ✖ |
| Number of templates | 190+ | 190+ |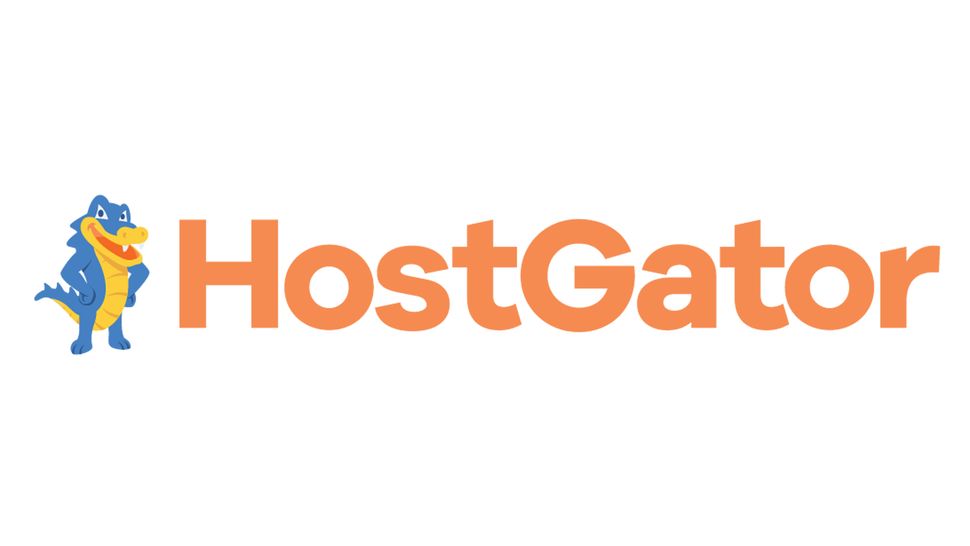 HostGator is a popular web host, and its Gator Website Builder uses a drag-and-drop interface to generate simple, mobile-friendly sites. You can easily combine columns, text boxes, images, videos, and other simple elements.
There are more than 200 templates, with each one completely customizable and allowing for endless personalization. There's a built-in library of stock photos included, plus a series of video tutorials if you need a step-by-step guide. It offers three plans, Express Start, Express Site, and Express Store, ranging from $3.84 to $9.22 a month.
Premium customer support via phone and chat comes with hosting plans, while free analytics are available, which will be particularly useful for smaller businesses. Advanced users, conversely, may find the lack of specialized tools irritating. There are no dedicated email marketing tools, while blogging is relatively basic.
Ultimately, Gator Website Builder is a good choice for small businesses, but not for bigger companies.
Read our full HostGator review.
Gator Builder's pricing plans

| | Express Start | Express Site | Express Store |
| --- | --- | --- | --- |
| Cost per month/year | $3.84 / $110.64 | $5.99 / $147.47 | $9.22 / $239.76 |
| Customer support | 24/7 | 24/7 | 24/7 |
| SSL certificate | ✔ | ✔ | ✔ |
| Store builder | ✔ | ✔ | ✔ |
| Number of templates | 200+ | 200+ | 200+ |
---
Benefits of the best website builders
---
Website builders FAQs
If you're looking to find out more about website builders, our frequently asked questions aim to answer commonly-asked queries. We'll help you appreciate how builders work, and how they differ from other services.
What is a website builder?
A website builder offers end-to-end site creation, via templates, a visual editor, and extra advanced tools. They are generally extremely beginner-friendly, and often provide a drag-and-drop editing interface.
No prior coding or technical experience is required, and they're a great option for creating a simple site quickly. Some offer significantly more design flexibility, and can even provide coding access for advanced editing.
How much do the best website builders cost?
With website builders, there's no one set price. From free plans for simple sites up to professional, advanced services, most platforms charge per month. For basic sites, you can expect to pay around $5 to $20 a month, and around $30 a month for ecommerce sites.
It's important to remember that any additional tools, plugins, and features will cost extra. Consequently, it's worth researching what you need, what's included, and what to budget for, and seek to establish if you can scale up should your site needs to grow.
Which online website builder is best? What's the best cheap website builder?
Wix is the best website builder available, and the best cheap website builder. It's extremely popular, and its template library of over 500 designs offers excellent flexibility. Users have the choice of the Editor or ADI interfaces, providing more complex drag-and-drop customizability or an extremely straightforward, AI-led service.
As with everything else, prices tend to vary significantly between builders. It's also important to note that cheaper plans are much more limited, and that the cheapest won't necessarily always be the best.
What are the best easy website builders?
There's no way to label any one builder as the best for beginners. There are numerous options available, and everyone has different requirements. Selecting an easy website builder means considering important factors, including features, performance, ease of use, support, and pricing.
Do your research: sign up for a trial, build a website for free, and test different platforms. Take time choosing from the best website builders for your site. If you're a complete beginner, you'll want one of the best website builders that make it as easy as possible to create a site from scratch.
Most are fairly simple to use, though not all are designed with beginners in mind, or those without time or budgets to dedicate.
What's the difference between a website builder and web hosting?
Traditionally, web developers had to create code for a new site, then upload this to a web host's servers, where it would be delivered to visitors. The same principles still apply, and many high-end sites are still built like this. However, the best website builders offer all-in-one site creation solutions that simplify things significantly, with various tools, an editor, and web hosting included.
Should I use a free website builder?
If you're wondering whether to choose a free website builder, a premium plan is best if you want to utilize ecommerce or marketing. However, a free website builder will be more than good enough for simpler sites or smaller personal projects.
Wix's free-forever plan, for example, provides access to the entire builder, so you can create a site without spending a cent. However, limitations include ads, the inability to connect a custom domain name, and restricted storage and bandwidth. If you're looking for ecommerce or marketing features, or want a professional business site, a premium plan is always best.
This is a great example of the contrast when comparing free website builders vs paid: a free builder will often be good enough for small personal projects, but business users should pay for a premium subscription, or look for the best cheap website builder deals to find a top service for less.
WordPress vs website builders: which is better?
WordPress and website builders design, create, and publish sites. Builders offer site creation, technical management, hosting, security and a domain. You only have to worry about design and maintenance; most require no coding knowledge, and they're designed to be used by those with limited technical background.
WordPress can't be used without a third-party hosting provider, as it's an open-source CMS (content management system). It provides more technical freedom, and effectively gives you control over every aspect, though its complexity can mean common mistakes are made. In general, use a website builder if you're thinking about putting together your own site.
How to choose and buy the best website builder for you
With so many different factors to consider, choosing from the best website builders can be difficult. The learning curve is key, and most users opt for builders because CMSs are too complex or time-intensive.
We recommend considering your level of experience: some builders require a high level of technical knowledge to use properly, while others are extremely intuitive and designed specifically for beginners. Experienced users have options including WordPress, for which you'll need plugins and WordPress hosting from the best web hosting services.
Develop a clear plan of your site's look, purpose, and budget before you start. Most builders offer free trials or free plans, which makes them easy to test. Pay careful attention to tools: look for strong ecommerce support for online stores. Similarly, look for templates when building a portfolio site.
Don't compromise on quality for ease of use: the best builders have strong template collections and powerful drag-and-drop editors. After-sales support is key, as you might find it difficult to diagnose and fix issues. Most come with extensive knowledge bases and resource libraries, but live support options vary extensively. Pay careful attention before you buy: look out for good live chat and phone support, to ensure you'll bounce back quickly.
Ultimately, consider the specific nature of your business: a small business website builder might be what you're looking for, or an enterprise website. You can then decide which providers are best for the site you want.
At the end of the day, every builder is different. It's important to understand that they can be powerful and easy-to-use, and are often suited to different needs. It's important to remember that powerful and easy-to-use aren't mutually exclusive when building a website.
How we review the best website builders
How to build a website with...
When we review website builders, we test the site editor to judge its difficulty level, so that we can notify potential users whether it's suitable for beginners or if it's designed for those with more website creation experience.
Via trial access to leading platforms, we test out each builder comprehensively, and study each given service's tools and features, such as any AI tools or unique elements that might set it apart from the competition. We then trial the provider's customer service knowledge and support response times, as these factors are key to a site's successful operation and a service's suitability for customers.
A significant element of any website builder's offerings is price: we establish how a service's pricing and payment plans work, because very often initial monthly costs can increase after your first term. Finally, we compare builders against one another so as to give you the best possible chance of finding the best website builder for you in a crowded market.
Take a look at some of the other website builders we've reviewed:
Want to see if any of our top providers currently have top deals? Our round-up of the best cheap website builders is updated monthly with the best offers available.
Further reading on website builders and web hosting
Take some time to discover the differences between web hosting, WordPress, and website builders. Learn more about what web hosting is, and how to choose a web hosting service. We've got a range of guides covering the best web hosting and multiple other hosting types available.