January isn't typically a big month for sales. However, now that February is around the corner, we're starting to see a few early Presidents Day sales. One of the best early deals comes courtesy of Verizon-owned Visible.
For a limited time, buy any iPhone 14 at Visible and you'll get a free pair of AirPods Pro 2 ($249 value). Plus, you'll also get up to a $200 gift card for free. That's one of the best iPhone 14 deals we've seen.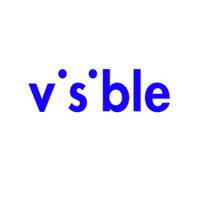 iPhone deal: up to $200 gift card + free AirPods Pro 2 w/ select iPhones @ Visible
For a limited time, Verizon-owned Visible is offering up to a $200 gift card for free with the purchase of select iPhones. Plus, you'll get a free pair of AirPods Pro 2 ($249 value). That's one of the best iPhone deals we've seen all month. Gift card options include Amazon, Best Buy, Lowe's, Mastercard, and more.
If you're not familiar with Visible, the service debuted in 2018 and is available nationwide. We named it one of the best cheap cell phone plans you can get. Visible offers two plans: a $30/month unlimited 5G plan and a $45/month Visible Plus plan. The latter adds faster 5G Ultra Wideband speeds. (Both plans include taxes and fees).
Visible is a Verizon MVNO, or mobile virtual network operator. MVNOs provide cellular service using another carrier's towers — in this case Verizon's. That means Visible customers can take advantage of Verizon's 5G service if they're living in an area where 5G is available and they've got a compatible phone.
That said, there are some restrictions to know. For instance, Visible can slow down your connection if Verizon's network is congested. In addition, Visible caps video streaming at 480p resolution and music streams at 500 Kbps.
Nevertheless, this is a killer deal if you've been curious about the network and looking to score some freebies with your next phone purchase. Make sure to follow our guide to the best Visible deals and best Visible promo codes.