Visible deals can be found any day of the week. Thanks to its low-cost unlimited plans, Verizon-owned Visible is a tremendous bargain for budget shoppers. Paired with the right Visible deals — joining the network is a no brainer for anyone on a budget.
So we're rounding up the best Visible deals you can get right now. Whether you're shopping for the Galaxy Fold or the iPhone 14, there are more Visible deals than ever, so below you'll find the best sales out now. Currently, you can get Visible's unlimited data for $25 per month. This new lower price is $5 cheaper than its previous price. This promo is for new members only.
Plus, make sure to read our guide to the best Visible promo codes and best Verizon phone deals for additional ways to save.
Best Visible deals available now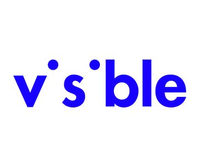 Visible: was $30/month now $25/month @ Visible
For a limited time, new members will pay just $25/month for the basic Visible Plan. This plan typically costs $30/month. The basic plan includes unlimited talk/text/5G data, unlimited mobile hotspot, and unlimited talk/text to Mexico and Canada.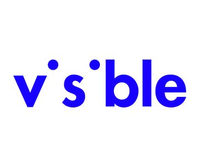 Visible 15-day trial: free @ Visible
Visible is creating a free trial where you can use Visible as your phone provider for 15 days. Best of all, you don't even have to give up using your current phone. Under Visible's free trial program, the carrier will hand out trial phone numbers to potential customers who have an eligible device and sign up on Visible's website. That way, you can continue to use your existing phone and its assigned phone number alongside Visible's trial phone number.
If you're not familiar with Visible, the service debuted in 2018 and is available nationwide. After a revamp of its plans, the basic Visible plan now costs $30/month with taxes and fees included that offers unlimited talk, text, and data over Verizon's network plus unlimited hotspot use. You get 5G coverage, though it's through Verizon's 5G network, and not the carrier's faster Ultra Wideband service.
That faster Ultra Wideband 5G is now part of the new Visible Plus plan, which costs $45/month. That plan offers unlimited data, with 50GB of premium service. (Under Visible's cheaper plan, your data speeds can be slowed down if Verizon's network is congested.) Additionally, the Visible Plus plan includes roaming coverage when you travel to Mexico and Canada.
Visible is a full-stack wireless carrier that's wholly owned and operated by Verizon. Since the network operates digitally, it's able to provide members with competitive pricing. The carrier is particularly appealing as a phone service because its single plan delivers unlimited data for $30 a month for a single line. That's a fraction of what you'd pay for an unlimited data plan at a major carrier, such as Visible parent Verizon, where unlimited data plans start at $70 a month.
Visibile also has a referral program wherein you'll get $20 off your next month of single line wireless when you bring a friend to Visible. (Your friend will also receive $20 off their first month upon joining).
There are some restrictions to know. For instance, they can slow down your connection if Verizon's network is congested. In addition, Visible caps video streaming at 480p resolution and music streams at 500 Kbps.