Rumors about new Apple devices in 2023 tell us that there could be some exciting products in the works. Not only are we anticipating annual refreshes — Apple might also be working on a hardware category we haven't seen from the company before.
While 2023 has already delivered the HomePod (Gen 2) and a yellow iPhone 14, there are certainly more announcements to come. The iPhone 15 and Apple Watch Series 9 are all but guaranteed for September, but we could also see an AirPods Max refresh, a collection of M3-powered Macs and Apple's first AR/VR headset.
It's possible we'll get more Apple devices in 2023 than anticipated, too. For now, here are the upcoming products we're keeping an eye on, and the latest relevant rumors.
1. iPhone 15
The iPhone 15 could introduce major design changes and new features to Apple's mobile experience. The most consequential rumor positions the iPhone to finally embrace USB-C charging, though a return to curved edges and redesigned camera bump might result in a different-looking phone, too.
All iPhone 15 models are also tipped to replace the notch with the Dynamic Island — a feature only offered for the iPhone 14 Pro handsets.
Powered by the A17 Bionic, the iPhone 15 Pro series is rumored to raise the stakes with a 2,500-nit display, out-performing the 2,000-nit brightness measured on the iPhone 14 Pro Max. A LiDAR sensor upgrade could be on the way for the iPhone 15 Pro, but the upgrades together may result in a price hike.
What's more, there could be an all-new kind of iPhone slated for 2023. We've heard rumors about the iPhone 15 Ultra, a premium replacement for the iPhone 14 Pro Max. Borrowing branding and high-end materials from the Apple Watch Ultra, this Ultra-branded iPhone might make for Apple's most interesting smartphone launch in years.
Either way, we could get a better sense of what to expect from the iPhone 15, which would contend the best phone of 2023, when iOS 17 is revealed at WWDC in June.
2. Apple AR/VR headset
The most exciting Apple device for 2023 might be Apple's first foray into mixed reality hardware, which has been rumored for several years. At this point, reports suggest the long-awaited launch of a product potentially called 'Apple Reality Pro' will happen in the second half of this year.
Bloomberg's Mark Gurman said Apple may show off the headset at WWDC in June, though its actual launch might not happen until September (or even later). When it does arrive, we're expecting the Apple AR/VR headset to run both virtual and augmented reality applications, with a dozen cameras that track both user movements and their surroundings.
The device supposedly set to be powered by the Apple M2 chip with 16GB RAM, with a Sony-made 4K display for each eye, making it one of the most powerful VR headsets yet.
Of course, these sweet specs will mean a high price tag. Most rumors place the cost of Apple's first AR headset between $2,000 and $3,000.
3. Apple Watch Series 9
The Apple Watch Series 9 should make a great accessory for the iPhone 15. Though we haven't seen nearly as many Apple Watch rumors, we're fairly confident that the Apple Watch Series 8 will be replaced. It might be an incremental upgrade, but there are a couple improvements that might be in the works, making the best smartwatch even better.
For one, the Apple Watch Series 9 might get a new sensor inside, either related to health or movement. The Apple Watch Series 8 skin temperature reader is the most recent sensor innovation, and while Apple hasn't introduced a new sensor in back-to-back years, a recent report says the company is taking efforts towards a non-invasive blood glucose reader seriously.
We don't expect to see a second-gen Apple Watch Ultra or follow-up to the Apple Watch SE (2022) this year. But we could get a better sense of what to expect from Apple's wearable experience when watchOS 10 for Apple Watch is announced at WWDC.
4. iMac 2023
What can you expect for Mac this year? Quite a bit, considering the M3 silicon chip could outfit a whole new collection of Apple computers starting in June. Given the M2 chip was launched in summer 2022 alongside the MacBook Air M2, it's possible the next-gen Apple chipset will arrive 12 months later.
We can't say much about the M3 specs, other than we'll expect speedier performance and greater power efficiency (perhaps making use of a 3-nanometer process node from TSMC.)
Perhaps it's more interesting to speculate on which devices will get the M3 chip — the iMac 2023, a new iMac Pro and a MacBook Air (15-inch) laptop are all reportedly in the works. Updated iPads in 2023 are possible, too.
It's likely that Apple will announce the M3 alongside hardware, and given what happened at WWDC 2022, it's possible the big reveal will happen at WWDC 2023.
5. AirPods Max 2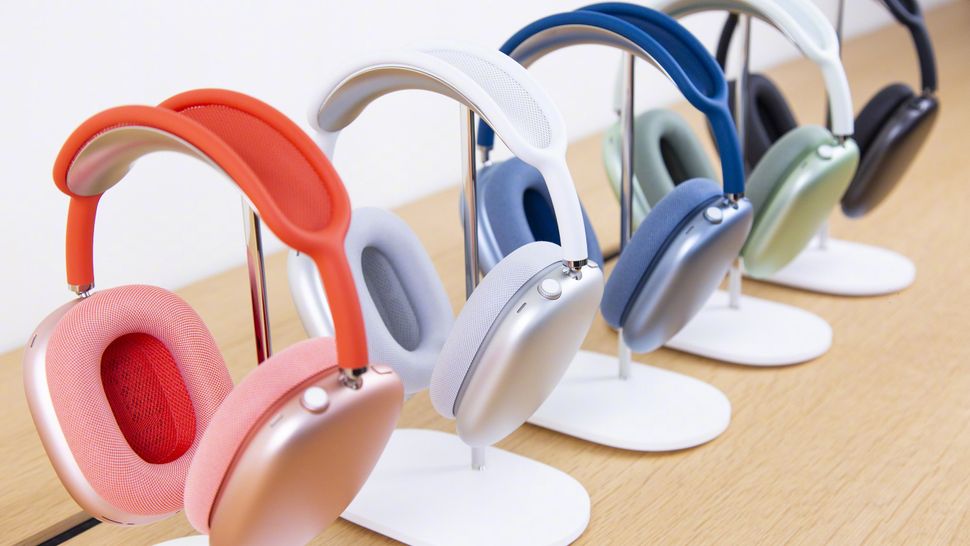 The AirPods Max, some of the best headphones you can buy, turned two years old in December 2022. As such, it's reasonable to believe the AirPods Max 2 or second-generation AirPods Max, are on the horizon.
Though we haven't heard many AirPods Max 2 rumors, it seems fitting to update the headset soon as quite a bit of time has passed since the originals debuted. Plus, Apple has steadily launched a new AirPods product each year, with the AirPods Pro 2 arriving in 2022. We'd hope the updated pair of AirPods Max come with a more protective case, longer battery life, and lower price tag.
That said, Analyst Ming-Chi Kuo seems to think we'll get the AirPods Max 2 in 2024 or possibly 2025, meaning the current headphones would be at least three years old by the time they get replaced. If Apple is coming out with a new AirPods product this year, we'd bet on it being the AirPods Max refresh.
Apple devices in 2023: Outlook
Only time will tell which of these rumored Apple devices are slated for 2023, as well as what exciting features they'll hold. The iPhone 15 and Apple Watch Series 9 launches may be more run-of-the-mill, but the anticipated debut of Apple's VR headset could shake up what we've come to expect from the tech giant.
More from Tom's Guide