Apple won't be releasing iOS 17 to the public until later this year, but WWDC has brought with it a sneak preview of what we can expect from the upcoming OS upgrade. Plus, we have details on how you can sign up for the iOS 17 public beta, in case you want to dive into all the new improvements and features before the full release in the fall. (And there's even a way you can get the iOS 17 beta even earlier.)
Early rumors suggested that IOS 17 wouldn't be so feature heavy compared to last year. While iOS 16 was rather a super-sized update, there are still plenty of iOS 17 upgrades that will be coming your way later this year. From FaceTime's video voicemail to the Standby mode there are more than a few noteworthy changes in store.
Here's everything we know about iOS 17 so far.
iOS 17: Top new features and upgrades
FaceTime users can now video voicemail, for the times when someone can't pick up the call. Live voicemail also transcribes messages in real time, so you can see who's calling without picking up.
The Check-in feature lets family and friends automatically know when you've made it home safely. This can also notify people if you've hit a hurdle, with information like battery level and the route you've taken.
AirDrop is getting an upgrade called NameDrop, which lets you share information, files and kickstart SharePlay experiences by bumping two iPhones together.
The Journal app is coming to iPhone this year, with personalized suggestions and writing prompts to help you document what you've done and where you've been.
Standby mode essentially turns your iPhone into a smart display, offering information at a glance with easy-to-digest pages and voice controls.
The "Hey Siri" command will soon just be "Siri", and Apple's voice assistant will soon support back-to-back commands without saying the wake word multiple times.
Apple Maps will soon support Offline downloads, so you can get around without a live internet connection
iOS 17: Beta access and possible release date
For reference, iOS 16 came out on September 16, 2022 while iOS 15 arrived in September 12, 2021. So we feel pretty safe in assuming iOS 17 will release in mid-September 2023. The launch should be very close to that of the new iPhone 15 lineup. Apple usually releases the new OS a few days before its latest iPhones hit retail shelves.
The iOS 17 release will come after a slew of developer and public betas, wherein you'll be able to test out the new software before it hits the general public. The first developer beta dropped at WWDC 2023, and the first public beta is scheduled for this summer.
Apple says the public beta is coming in July, but you don't necessarily need to wait that long if you want to try out iOS 17 now. All you need to download the iOS 17 developer beta is an Apple ID — a change from past years when you needed to be a member of Apple's developer program. Here's how to download and install the iOS 17 beta right now.
iOS 17: Supported devices
Now that the first iOS 17 beta is here, we know exactly which devices will support the new software — and which ones will not getting dropped. If you followed the rumors, then none of this will be a huge surprise.
After the iPhone 7 lost support following the release of iOS 16, the next phone on the chopping block is the five year old iPhone 8. The iPhone X is also on its last leg, since it is also over five years old, and will be stuck with iOS 16 for the rest of its life.
Here are the devices we know will get iOS 17.
iPhone 15
iPhone 14
iPhone 13
iPhone 12
iPhone 11
iPhone Xs
iPhone XR
iPhone SE (2020)
iPhone SE (2022)
iOS 17: Phone, Messages and FaceTime
iOS 17 will see Apple release a number of major upgrades to its suite of communication apps: Phone, FaceTime and Messages. These features are designed to offer more expressive communication, and features that some users have been asking Apple to release for years.
Phone is getting a new personalized contact posters, which can be designed in much the same way as the iOS lock screen. The idea is that you can control how you're represented on others' phones — both when you call and in contact cards in a unified experience. These customization features include adding photos and emoji.
Better still Apple's Callkit tools will allow developers to add this feature to third party VOIP apps, enhancing that idea of a unified experience.
Other key upgrade to the Phone app is Live Voicemail. Here your phone will be able to listen to voicemail messages as they're being left, and transcribing the message in real time. That way you can see why someone is calling without picking up. If the call is important to interrupt what you're doing, you are able to pick up mid-call and speak to whoever is on the other end.
And on the subject of voicemail, FaceTime will finally let users leave a video voicemail. That way you can leave a message for someone should they not be able to pick up the call right away.
Messages will be getting a bunch of accessibility and safety features in iOS 17, alongside some quality of life changes to make your experience much easier. The first of which is search filters, which lets you narrow down search results to find the message you're looking for.
Catch-up will automatically jump top your first unread message, which is going to make those large group chats much easier to stay on top of. Messages will also be able to transcribe voice messages, for those times you can't listen to them yourself. Stickers will also get some updates, letting you turn Live Photos into stickers and use stickers as reactions.
Apple has confirmed iOS 17 will clean up all the two-factor verification codes littering your Messages and email inboxes. The passwords section of the Settings app features a setting called "Clean Up Automatically", which will delete those verification codes after they've been used.
The phone knows this thanks to Apple's AutoFill feature, which gives you one more incentive to avoid logging in manually.
Messages will also let users share their location during a conversation, with a new Check-in feature that can let friends and family know when you get home safely. This happens automatically, and iOS 17 will be able to detect if you hit a hurdle on your way home. The app is also capable of sending route, cell service and battery information for better context as to what's going on.
iOS 17: Autocorrect gets better
iOS 17 will also see Autocorrect get some much-needed improvements, which is about ducking time. According to Apple the iOS 17 spell-checking feature will use a transformer model for better language prediction. Not only will this improve the autocorrected words, it will also be able to fix sentences as you type.
Better still this means Autocorrect will be able to learn the way you type, and over time offer a more personalized experience based on words or phrases that you like to use.
If you prefer to dictate, you'll be a happy to hear that a new speech recognition model will improve dictation's overall accuracy. Which means less editing after the fact.
iOS 17: AirDrop adds NameDrop
If that wasn't enough, Apple is also upgrading AirDrop, letting people share files and information by holding their phones close together. A little like those bumping Bluetooth sharing apps from about a decade ago, if anyone still remembers those.
The idea here is that NameDrop, as the update is called, means you can share your own contact profile, including or omitting information as you see fit, quickly and easily. All without handing your phone or having to dictate information as your contact types it out.
This new system also supports file sharing, enhancing the current AirDrop sharing feature, and lets you kickstart SharePlay experiences. Whether it's music, video streaming or something else, NameDrop makes it easier to stay in sync.
iOS 17: StandBy mode
Have you ever wondered why Apple never released a smart display? Well that's because iOS 17 will turn your iPhone into the smart display, thanks to a new feature called StandBy.
The idea here is that placing an iPhone on a nightstand or desk horizontally klicks off a new display of glanceable information. That way you can see things like the time, and photos from across the room.
StandBy will also be able to work with widgets and smart stacks letting you add even more information to the display. Screens are swipable, or you can opt to use Siri voice controls and save yourself the effort.
Apple's presentation saw StandBy mode in action on some sort of stand, and it seems MagSafe may be required to kick StandBy mode into gear.
iOS 17: Journal App
As rumored Apple will also be launching a new journaling app will be coming to iOS 17 later this year. What sets it apart from existing apps is that it's able to provide personalized suggestions based on what you've done and where you've been.
That means locations you've visited, photos you've taken, music you listened to while do it all, and so on. Writing prompts will also give you a kick start, with ideas on what to write about for each individual entry. You can even set the app to send notifications, reminding you to add a new entry on the off-chance you forgot.
Like many Apple services, this has been built with privacy in mind. All processing is done on device, and the contents of your journal are end-to-end encrypted. That means you're the only person who can access it.
iOS 17: Logging your mood and Health app updates
Journal is part of a renewed wellness push from Apple this year, and it won't be the only thing coming to iPhones. As part of an overhaul of the iOS Health app, iOS 17 will let you log your state of mind, letting you keep track of your moods, emotions and what seems to be causing your current mental state.
These can be logged in the Health app on your iPhone, or through an Apple Watch running WatchOS 10.
Data will be aggregated over time, and Apple says it will have plans to integrate your mood with activities like workouts and sleep to help you see what might have an impact. Standardized mental health assessments are also planned to help you better understand if you're at risk of anxiety, depression or any other mental health conditions.
The Health app will also be taking a focus on eyesight with a bunch of new features. Parents will be prompted to let their kids spend 80 to 120 minutes outside in sunlight per day, which apparently helps reduce the risk of near sightedness. Likewise your phone will prompt you if you're looking at your phone too closely for an extended period of time — which is apparently another factor.
iOS 17: Siri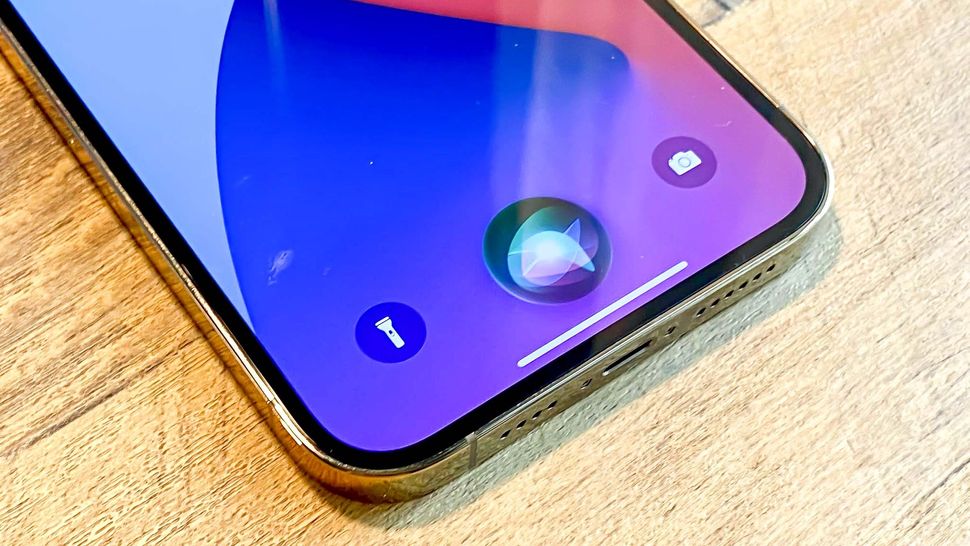 AI has been a big topic in the news recently, and there was speculation about what Apple may have to offer in terms of Siri upgrades at WWDC. Not a lot, according to the keynote presentation, but some changes are coming.
For starters Siri will be able to understand back-to-back commands without a repetition of the wake-up command. Likewise that wakeup command is changing from "Hey Siri" to simply "Siri".
iOS 17: Accessibility features
Apple's additions to the iPhone's accessibility features were announced ahead of WWDC 2023, giving us a glimpse of what iOS 17 would add when it finally arrives.
Additions this year including an improved text-to-speech tool, the option to train your iPhone to have a digitized copy of your voice, a point-and-speak feature for the Magnifier app and a new simplified UI for easier navigation.
iOS 17: Private browsing
Safari is getting a security update in iOS 17, with enhancements to Private Browsing sessions to keep your internet usage safe and secure. That means blocking all known trackers from loading, remove tracking added to URLs and locking your sessions behind Face ID when you're not using them.
iOS 17: Clean Up Automatically for verification codes
iOS 17 now offers users the option to automatically delete 2FA messages in iMessage or Mail after the codes have been used. Sounds like a handy way to clear out messages that you don't need for more than a minute or so when logging into various apps and services.
iOS 17: Share AirTags with others
Another feature Apple users have been requesting for some time, letting users share AirTags with one another using iOS 17. The Find My App will now let you select an AirTag and choose "Share This AirTag", allowing the other person to see the location of the tag and without you getting bombarded with tracking alerts.
Sharing will also work with other Find My enabled devices, though AirTags are probably the ones that will get shared the most often.
iOS 17: Apple Music adds cross-fade options between songs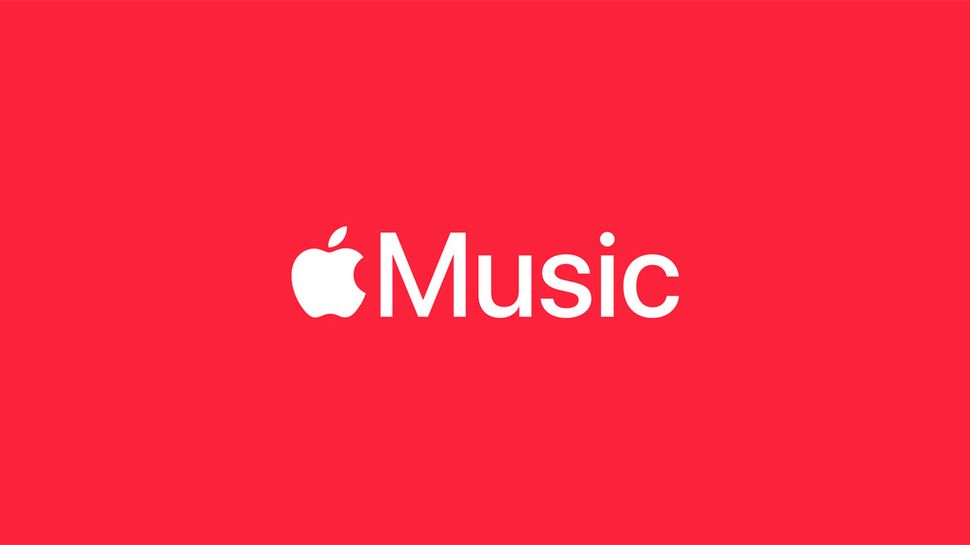 Here's something you don't see every day: A feature that's already available on Apple Music for Android making the jump to iOS 17. Specifically we're talking about cross-fade options between songs. No more sudden cuts when one track ends and the next begins.
Just got to Settings > Music> Cross-fade and toggle on the feature.
iOS 17: Other updates
Like with Siri, Apple didn't have much to say about Apple Maps or Apple Photos. But changes are coming. Apple Maps will be getting offline downloads at long last, while Apple Photos will be able to recognize and tag your pets.
Photos also offers a "One-tap crop button" that lets you crop while you zoom into a picture — meaning the whole process only takes a couple of taps.