After a September debut, iOS 17 is now available to everyone — not just the iPhone users who've been trying out the public beta since it came out over the summer but anyone with a compatible iPhone. So if you haven't already downloaded and installed iOS 17, it's time to familiarize yourself with the new features.
After an iOS 17 preview in June at WWDC 2023 followed by a public beta that arrived in July and underwent many subsequent updates, Apple rolled out the full release to all iPhone users just ahead of the iPhone 15 launch. And the company's not through — an iOS 17.1 update will be arriving soon, with bug fixes and more features.
iOS 17 isn't as big an update as iOS 16, but there are some significant changes in store, from FaceTime's video voicemail to a new StandBy that turns your iPhone into a smart screen as you charge it. You can read our iOS 17 review to see what we think of the software update, but for an in-depth look at everything we know about iOS 17 so far — including the iOS 17 features you should try out first — read on.
iOS 17: Top new features and upgrades
iOS 17 full release date
iOS 17 became available to anyone with a compatible iPhone on September 18. You can update by going to the Settings app, tapping General and looking under Software Update. That's also where you'll find subsequent updates to iOS 17.
Anyone participating in the iOS 17 public beta is continuing to receive updates ahead of everyone else. As of mid-October, public beta testers were running iOS 17.1 on their phone. That update is coming to the rest of the world by the end of October.
Expect more updates throughout the rest of the year and into 2024. For iOS 16, Apple was releasing major updates up through the iOS 17 preview this past summer.
iOS 17 isn't the only update available to download. iPadOS 17 — essentially the same as iOS 17, but for iPads — is out now, too. And you can grab watchOS 10 and tvOS 17 as well since both updates have features that tie into the iPhone. macOS Sonoma arrived a little bit later on September 26.
iOS 17: Supported devices
The arrival of the iOS 17 public beta let us know exactly which devices would support the new software — and which ones no longer receive software support from Apple. The iPhone 8, iPhone 8 Plus and iPhone X have seen their last update — none of these models work with IOS 17, though that's not a surprise considering they were first released back in 2017.
Here's the full list of which iPhones can run iOS 17.
iPhone 15
iPhone 14
iPhone 13
iPhone 12
iPhone 11
iPhone Xs
iPhone XR
iPhone SE (2020)
iPhone SE (2022)
As with recent iOS releases, not all iOS 17 features are available to every model. In FaceTime, for example, there are now gesture-triggered features, but that capability requires an iPhone 12 or later.
iOS 17: Phone, Messages and FaceTime
iOS 17 rolls out a number of major upgrades to its suite of communication apps: Phone, FaceTime and Messages. These features are designed to offer more expressive communication, and features that some users have been asking Apple to release for years.
The Phone app gets personalized Contact Posters, which can be designed in much the same way as the iOS lock screen. The idea is that you can control how you're represented on others' phones — both when you call and in contact cards in a unified experience. These customization features include adding photos and emoji.
Better still Apple's Callkit tools will allow developers to add this feature to third party VOIP apps, enhancing that idea of a unified experience.
Another key upgrade to the Phone app is Live Voicemail. Here, your phone can ask incoming callers to leave a message, transcribing the message in real time. That way you can see why someone is calling without picking up. If the call is important to interrupt what you're doing, you are able to pick up mid-call and speak to whoever is on the other end.
And on the subject of voicemail, FaceTime finally lets users leave a video voicemail. That way, you can leave a message for someone should they not be able to pick up the call right away. A more impressive addition to FaceTime lets you use the front camera on the iPhone 12 or later to make gestures that trigger specific video effects.
Messages gets a bunch of accessibility and safety features in iOS 17, alongside some quality of life changes to make your experience much easier. Search filters, for example, lets you narrow down search results to find the message you're looking for.
Catch-up automatically jumps to your first unread message, which is going to make those large group chats much easier to stay on top of. Messages can also transcribe voice messages, for those times you can't listen to them yourself. However the voice memos app in iOS 17 is still missing live transcription, which has been a staple Pixel feature for the past 4 years.
Stickers get some updates, letting you turn Live Photos into stickers and use stickers as reactions. A new Stickers drawer in iOS 17 Messages gives you quick access to every sticker in your collection.
iOS 17 cleans up all the two-factor verification codes littering your Messages and email inboxes. The passwords section of the Settings app features a setting called "Clean Up Automatically", which will delete those verification codes after they've been used with your iPhone's AutoFill feature.
Messages also lets users share their location during a conversation, with a new Check-in feature that can let friends and family know when you get home safely. This happens automatically, and iOS 17 can detect if you hit a hurdle on your way home. The app is also capable of sending route, cell service and battery information for better context as to what's going on. See our guide on how to use the Check In feature for more.
iOS 17: Autocorrect gets better
iOS 17 sees Autocorrect get some much-needed improvements, which is about ducking time. According to Apple, the iOS 17 spell-checking feature uses a transformer model for better language prediction. Not only will this improve the autocorrected words, it will also be able to fix sentences as you type.
Better still, this means Autocorrect will be able to learn the way you type, and over time offer a more personalized experience based on words or phrases that you like to use.
If you prefer to dictate, you'll be a happy to hear that a new speech recognition model should improve dictation's overall accuracy. That means less editing after the fact.
iOS 17: AirDrop adds NameDrop
If that wasn't enough, Apple has also upgraded AirDrop, letting people share files and information by holding their phones close together. It's a little like those bumping Bluetooth sharing apps from about a decade ago, if anyone still remembers those — this time, there's less bumping.
The idea here is that NameDrop, as the feature is called, lets you share your own contact profile. You can omit information as you see fit, quickly and easily. And that's without handing your phone or having to dictate information as your contact types it out.
This new system also supports file sharing, enhancing the current AirDrop sharing feature, and lets you kickstart SharePlay experiences. Whether it's music, video streaming or something else, NameDrop makes it easier to stay in sync.
Another AirDrop improvement arrives in iOS 17.1. You'll be able to complete large file transfers without remaining in close proximity to other iPhone users, so long as both of you are signed into iCloud.
iOS 17: StandBy mode
Have you ever wondered why Apple never released a smart display? Well that's because iOS 17 turns your iPhone into the smart display, thanks to a new feature called StandBy.
The idea here is that placing an iPhone on a nightstand or desk horizontally klicks off a new display of glanceable information when the phone is charging. That way you can see things like the time, and photos from across the room. Our StandBy mode guide goes into detail about everything the feature can show you as your phone charges.
StandBy can also feature widgets and smart stacks letting you add even more information to the display. Screens are swipable, or you can opt to use Siri voice controls and save yourself the effort.
You get more out of the feature if you've got an iPhone with an always-on display, a feature currently limited to the iPhone 14 Pro and iPhone 15 Pro models. Otherwise, your iPhone will go to sleep after a bit in StandBy mode — one of the new feature's biggest limitations.
Apple's WWDC presentation saw StandBy mode in action on some sort of stand. You don't necessarily need a MagSafe stand to make StandBy work, though it certainly makes things more convenient. We've got a guide to MagSafe chargers if you want to make the most of StandBy mode.
iOS 17: Journal App
Apple's including a new journaling app in iOS 17, though we'll have to wait to test it, as it's not part of the initial release nor is it included in iOS 17.1. That means Journal will be part of a subsequent software update released this year.
For now we have to take Apple's word for what's unique about this app, and that appears to be Journal's ability to provide personalized suggestions based on what you've done and where you've been.
That means locations you've visited, photos you've taken, music you listened to while do it all, and so on. Writing prompts will also give you a kick start, with ideas on what to write about for each individual entry. You can even set the app to send notifications, reminding you to add a new entry on the off-chance you forgot.
Like many Apple services, this has been built with privacy in mind. All processing is done on device, and the contents of your journal are end-to-end encrypted. That means you're the only person who can access it.
iOS 17: Logging your mood and Health app updates
Journal is part of a renewed wellness push from Apple this year. As part of an update to iOS 17 Health, the built-in app now lets you log your state of mind, keeping track of your moods, emotions and what seems to be causing your current mental state.
These can be logged in the Health app on your iPhone, or through an Apple Watch running watchOS 10.
Data will be aggregated over time, and Apple says it will have plans to integrate your mood with activities like workouts and sleep to help you see what might have an impact. Standardized mental health assessments are also part of iOS 17 Health to help you better understand if you're at risk of anxiety, depression or any other mental health conditions.
The Health app will also be taking a focus on eyesight with a bunch of new features. Parents will be prompted to let their kids spend 80 to 120 minutes outside in sunlight per day, which apparently helps reduce the risk of near sightedness. Likewise your phone will prompt you if you're looking at your phone too closely for an extended period of time — which is apparently another factor.
iOS 17: Siri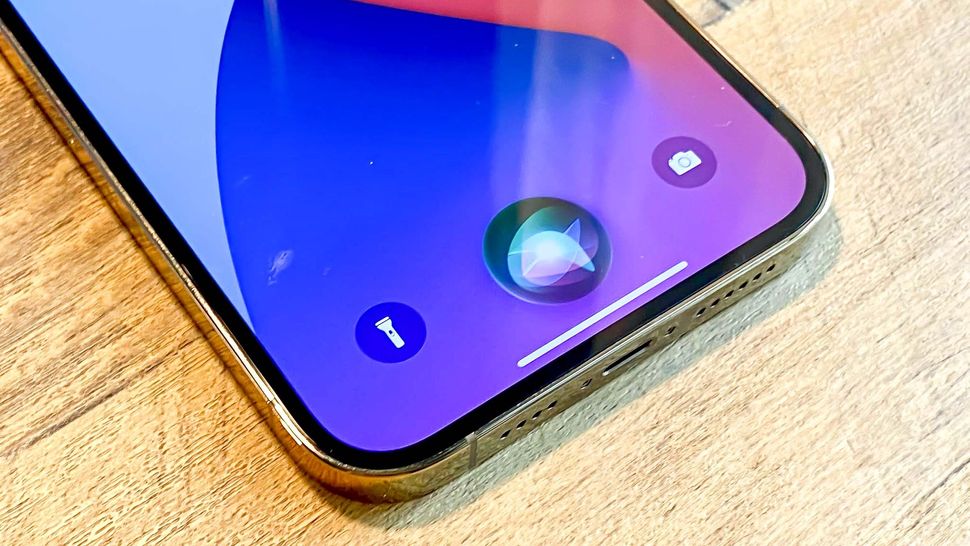 AI has been a big topic in the news recently, and there was speculation about what Apple may have to offer in terms of Siri upgrades. Not a lot, as it turns out, but some changes are coming.
For starters, Siri can now understand back-to-back commands without a repetition of the wake-up command. Likewise that wakeup command has changed from "Hey Siri" to simply "Siri".
A more recently discovered ability is that messaging via Siri has been made easier to edit. You can now change the text of your message, the contact you're sending it to and the app you're using in the preview window.
iOS 17 also marks the first time Siri has bilingual language support. Siri will now be able to understand one of a few Indic languages alongside English, including Hindi, Punjabi, Telegu, Kannada and Marathi.
iOS 17: Accessibility features
Apple's additions to the iPhone's accessibility features were announced ahead of WWDC 2023, giving us a glimpse of what iOS 17 is adding .
Additions this year including an improved text-to-speech tool, the option to train your iPhone to have a digitized copy of your voice, a point-and-speak feature for the Magnifier app and a new simplified UI for easier navigation.
iOS 17: Private browsing
iOS 17 Safari gets a security update, with enhancements to Private Browsing sessions to keep your internet usage safe and secure. That means blocking all known trackers from loading, remove tracking added to URLs in private tabs, (as well as in Messages and Mail), and locking your sessions behind Face ID when you're not using them.
The other big change in iOS 17 Safari is the ability to switch profiles when browsing. You could set up a work profile and personal profile, for example, that keeps bookmarks, cookies and browsing history separate.
iOS 17: Share AirTags with others
Another feature Apple users have been requesting for some time is part of iOS 17, which lets users share AirTags with one another. The Find My App now lets you select an AirTag and choose "Share This AirTag," allowing the other person to see the location of the tag and without you getting bombarded with tracking alerts.
Sharing will also work with other Find My enabled devices, though AirTags are probably the ones that will get shared the most often.
iOS 17: Apple Music adds cross-fade options between songs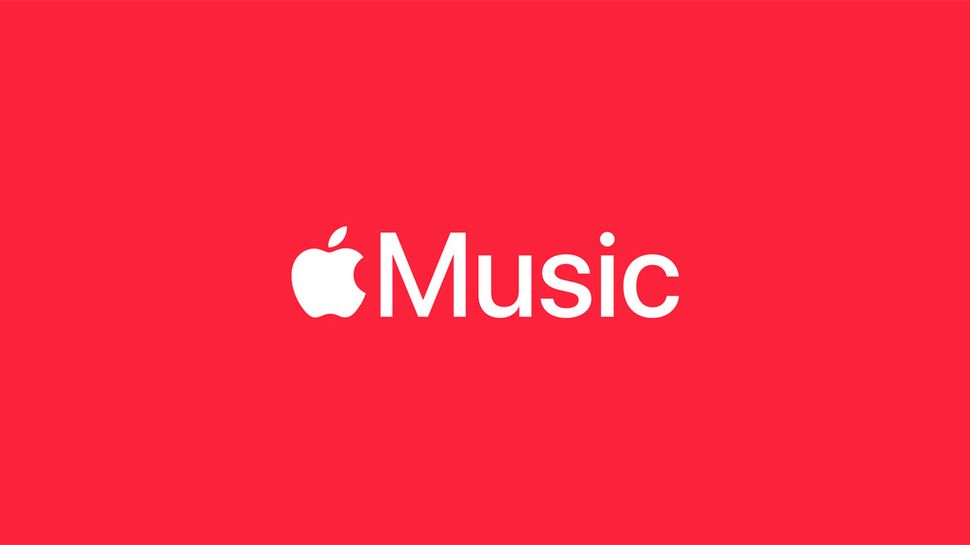 Here's something you don't see every day — a feature that's already available on Apple Music for Android making the jump to iOS 17. Specifically, we're talking about cross-fade options between songs. No more sudden cuts when one track ends and the next begins.
Just got to Settings > Music> Cross-fade and toggle on the feature.
iOS 17: CarPlay
The long-awaited CarPlay overhaul isn't here yet, but CarPlay is getting two key features as part of iOS 17. The first involves SharePlay and will let car passengers control what's being played through the infotainment system even if their iPhone isn't physically connected to it.
Apple Maps will also be routing in real-time electric charger information, so you can see if the charger is in use before you even arrive. it'll even let you filter by network, and car type, to help you whittle down the ideal charger for you.
iOS 17: Deciphering car warning lights
If you don't have one of the best OBD-II scanners handy, then the myriad of warning lights that can pop-up on your car may seem scary. Or they will be if you don't have IOS 17, because the software gains the ability to diagnose your car's warning lights.
This comes as part of an update to Visual Look Up, which first debuted with iOS 16, and while not officially announced, evidence of this particular feature popped up during iOS 17 beta testing. Simply snap a shot of the dashboard, and an on-screen pop-up should show you what those illuminated symbols mean — while links can open the ISO website in Safari to offer more information.
Even if you don't have a car, iOS 17's Visual Lookup upgrades can still help you by telling you how to wash your clothes. Taking a photo of the care label on the inside of your clothing will allow the iPhone to read the symbols and tell you the temperature, drying method etc. that you need to use.
Visual Look up can also summon up recipes when you tap on pictures of food in iOS 17, too.
iOS 17: Camera Shortcuts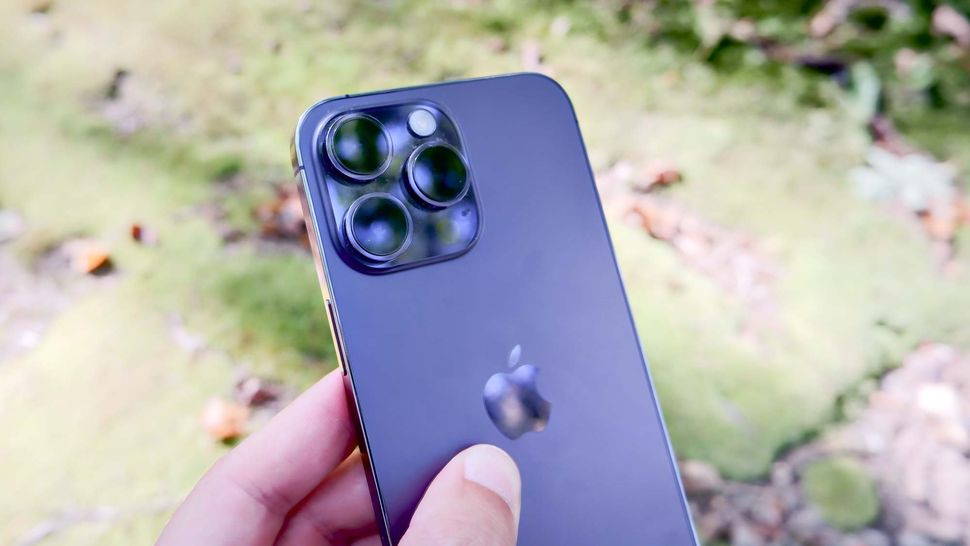 If you're tired of opening up the camera app and having to manually swipe over to the mode you want, you are in luck. As part of the iOS 17 public beta 2 release earlier this year, Apple has added new Camera options to the Shortcuts app — allowing you to open up your camera app at a specific mode.
So if you want to make sure you have direct access to Selfie, Video, Portrait, Portrait Selfie, Cinematic, Slo-Mo, Time-Lapse or Pano modes, be sure to check out our guide on how to set up camera shortcuts in iOS 17.
iOS 17: A redesigned call screen
One of the more controversial changes to IOS 17 is the redesign of the call screen interface. Apple has moved buttons down to the bottom of the screen and swapped some locations, including the red End Call button.
Initially Apple moved the End Call button to the bottom right, while the repositioning also meant the FaceTime button was now living where the red button used to live. This led to a bunch of outcry, and just one week later saw Apple change the positioning yet again.
The on-screen buttons are still at the bottom of the screen, but now the End Call button lives in the middle — a fraction of an inch lower than it used to be.
iOS 17: Other updates
As with the updates to Siri, Apple didn't have much to say about Apple Maps or Apple Photos during iOS 17. But changes are happening. Apple Maps gets offline downloads at long last, while Apple Photos will be able to recognize and tag your pets.
Photos also offers a "One-tap crop button" that lets you crop while you zoom into a picture — meaning the whole process only takes a couple of taps.
Full-page screenshots has also seen an enhancement, with iOS 17 now offering the option to save those extended screenshots as photos — rather than PDF files. It's a small change, but definitely a welcome one.
We're also impressed by the number of time-saving features in iOS 17, which allow you to do existing tasks much more quickly or with less hassle than before.