If you're looking for one of the best VR headsets, we have good news. While VR may not necessarily be the hot new thing anymore, there are plenty of options if you're looking for the right VR headset for you. And we've tested the contenders for the best VR headset on the market so you don't have to.
The best VR headsets can play the best VR games, but they also go beyond that. They can be a home gym replacement, a productivity tool for work or a giant immersive screen to watch the best TV shows and movies. While gaming is the primary reason to get a VR headset, don't think that's all they can do.
And each VR headset on this list stands out for a particular reason. The Meta Quest 2 is a great all-around headset and needs no wires, but the Sony PSVR 2 is the ultimate gaming headset. Still, both of those headsets lack mixed reality features that can boost your productivity at work. If you need a VR headset that's also an office collaborator, you'll want the Meta Quest Pro.
But we still have a clear winner when it comes to the best VR headset on the market. So read below to see what it is, and don't miss where we talk about what headsets are coming next that we can't wait to review.
The best VR headsets you can buy today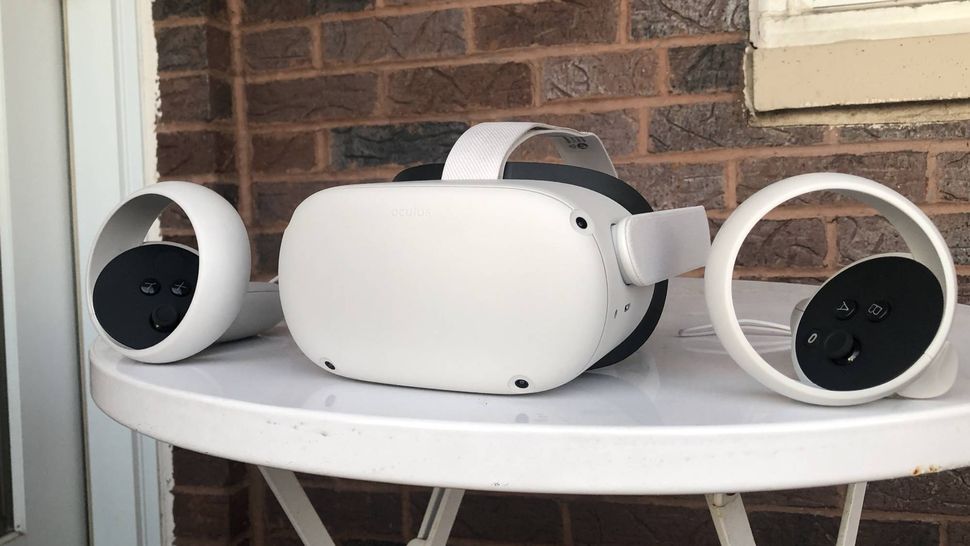 The Meta Quest 2 is a masterclass in incremental improvements over its predecessor, the Oculus Quest. As reviewer Michael Andronico concluded: "The Meta Quest 2's price, game library and overall ease of use make it the best entry point into virtual reality yet."
The Quest 2 sports a slicker design, better display resolution, a 120Hz refresh rate in some games and apps, and faster overall performance than the original Oculus Quest. It also just feels like a well-made headset. There's a large market for Meta Quest 2 accessories too, from Logitech speakers that can be attached to the Quest 2's strap to provide a premium sound experience without taking you fully out of the real world to charging docks and more.
Plus, the Quest 2 does all this without any cables, which is one of the reasons why it still holds our top spot for the best VR headset. But you can still connect it to a PC via the Meta Quest Link cable to play the best PC VR games. One own Mike Prospero did just that with Microsoft Flight Simulator on the Quest 2.
Starting at $399 (though it's often on sale), it's also one of the most affordable headsets out there, making its quality and versatility all the more impressive. That's why remains our pick for the best way to get started with the world of virtual reality.
See our full Meta Quest 2 review.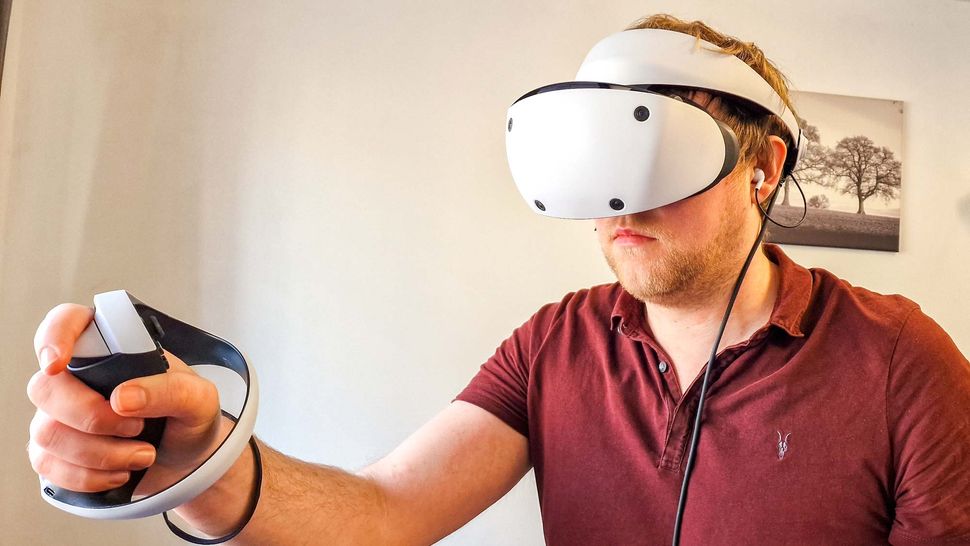 Sony's new PSVR 2 is arguably the best wired VR headset, given it has a plethora of high-end specs, including a brilliant OLED display. The only reason it sits below the Quest 2 is that it requires a PS5 to work and is limited to the PlayStation ecosystem.
Otherwise, it's excellent. The headset is comfortable with just a relatively slim but sturdy cable that connects it to the PS5, the screen is excellent with impressive passthrough capabilities and 4K resolution. Plus, there's 3D audio support and easy buttons for adjustment.
But the real ace-in-the-hole is the Sense controllers. These are not only rather comfortable and good at tracking, but they also have excellent haptic feedback; an area where other VR headsets are lacking.
And thanks to being in the PlayStation ecosystem there are exclusive games like Horizon Call of the Mountain and the ability to play Gran Turismo 7 in VR. Combined with the VR tech, the PSVR 2 is one of the very best and overall affordable virtual reality systems you can buy today.
See our full PlayStation VR2 review.
The Meta Quest Pro is effectively the grown-up version of the Quest 2. Though the Quest Pro can play games, it's aimed at designers, engineers, scientists and creatives who frequently collaborate online. This is another step toward Meta's goal of making the metaverse a reality and, questions about the metaverse's viability aside, the Quest Pro is itself an impressive piece of tech.
The issue is that it may not be practical for most VR enthusiasts, let alone anyone looking to just get started experiencing mixed reality. Its features aren't aimed toward gaming, meaning that there are better — and certainly less expensive — options for VR gamers.
At $1,499, you would be better off with a PS5 and PS VR or a gaming PC with a VR headset if all you want to do is play games. Even at its recent price drop to $999, it's still an expensive piece of VR gear.
Given that the Quest 2 can probably do most things you'll need even if it isn't as graphically powerful or come with full-color mixed reality capabilities, most people will probably pass on the Quest Pro. Most likely, people waiting for mixed reality features like full-color augmented reality passthrough are better off waiting for the Quest 3.
But if money is no object, there's no denying that the Meta Quest Pro is a great VR headset.
See our full Meta Quest Pro review.
If you want to play VR games on a console then the PlayStation VR system is a decent option given its lower price point. As reviewer Sherri L. Smith noted: "PlayStation VR delivers compelling games in a comfortable, easy-to-use headset that won't break your budget."
The semi-futuristic-looking headset is surprisingly comfortable, with a superb range of some of the best VR games. This includes games like Hitman 3, Stride and Star Wars: Squadrons among others.
If you have a PS4 or PS4 Pro, then PlayStation VR is definitely one of the more affordable ways to play VR games with decent-quality graphics since you don't need an expensive gaming PC. Plus, even with the less-than-stellar Move controllers and graphics that fall a bit short of high-end PC graphics, you still get a relatively high-end VR experience.
One thing to also bear in mind is that the PlayStation 5 also has support for PlayStation VR but it has some issues. It doesn't play as nicely with the Move controllers as its PS4 counterparts. Additionally, with the release of the PSVR 2, there won't be new games coming to the PS VR headset. But if you want to just play VR games for the first time and you already have a PS4, the PS VR headset could be a perfect entry point.
See our full PlayStation VR review.

How to choose the best VR headset for you
Our picks for the best VR headsets are rather few, due to the fact that a lot of the top VR headsets of the past few years have been discontinued and replaced with one or two models. Yet, that's not to say the choice is a completely easy one. The first thing to consider is what type of VR experiences you want and what hardware you already have.
Will VR work with PS5 and Xbox Series X?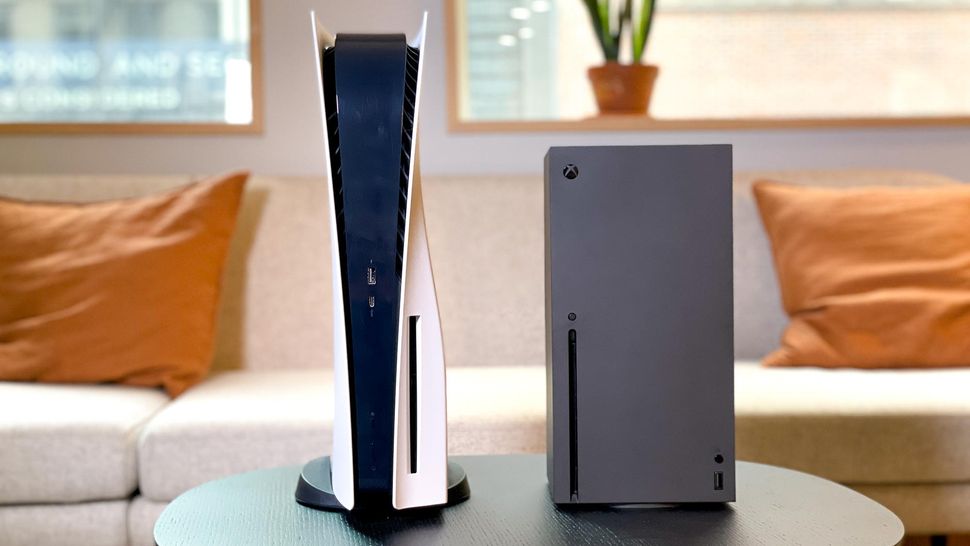 As it stands, if you want some virtual reality action on the PS5 or Xbox Series X you need to go with Sony. Only the PS5 supports VR in the form of the PS VR headset, and the PS VR2 is on its way, designed specifically for the PS5. Xbox Series X and Series S lack VR support entirely and there's no hint that VR support will come in the near future. We hope this will eventually change given Windows 10 has baked-in VR support, but right now things don't look too hopeful.
For those with powerful PCs and a dedicated virtual reality space, then headsets like the Valve Index, which we have not reviewed, are worth considering. You can also do PC passthrough with the Quest headsets, but they won't be as powerful gaming rigs as a high-end gaming PC combined with an Index headset.
People with less space and less powerful hardware should go for the Meta Quest 2. It offers an all-in-one VR experience and can be connected to a PC using a cable or wirelessly, though that can be a pricy extra. The Meta Quest Pro takes it even a step further, adding augmented reality to virtual reality for a full mixed reality experience. It's pricey, but if you want everything mixed reality has to offer it's your best bet.
For owners of the PS4 or PS4 Pro, the choice is a lot easier as your best option is the PS VR headset. If you have a PS5 then get the PSVR 2. The gaming headsets utilize the console's power to provide graphics above what standalone headsets can manage with their mobile chipsets for a cheaper price than PC VR gaming rigs. Unless you want to experience mixed reality or prefer VR apps and experiences to VR games, the PlayStation VR ecosystem is a great way to experience VR using some of your existing hardware.
What VR headsets are on the way
Currently, we are still waiting to review the HTC Vive XR Elite. Feel free to read our early hands-on impressions of the HTC mixed reality all-in-one headset in the meantime.
Later in the year, we expect Meta to officially launch the Meta Quest 3. Meta has already announced the next-generation mixed reality headset and it's expected to ship towards the end of the year.
And early next year, we should finally see the Apple Vision Pro get into users' hands. Apple's first VR headset — also a mixed reality device — was finally unveiled at WWDC 2023.
How we test VR headsets
Identifying the best VR headsets takes a suite of things to consider, from the hardware itself to the software the headsets will work with. We test and consider how easy it is to set up a VR headset and system, how well-designed and comfortable the headset is, how well its interface works, and take a look at the accessories the VR headset can use.
We also take a look at how specific VR headsets work such and how easy the interface to use, as well as how head tracking performs and the quality of the controllers with the headsets.
A major part of initial testing involves evaluating how much space is needed to set up one of our picks for the best VR headsets to get the most out of them.
A product can look great but still be uncomfortable to use. Aside from testing out all the various content, we spend at least 30 minutes wearing each headset. We test to make sure any embedded air vents are keeping things cool. And if it does get sweaty, we see how well the face guard wicks away moisture. We also weigh the headsets, because even the lightest gadget can feel heavy after long periods of use. Finally, we test how adjustable the head straps are and how secure they feel.
As the de facto face of your virtual experience, the interface is vitally important. We test how responsive and intuitive the home page and subsequent menus are, as well as test special features, like voice commands and gesture control.
Whether it's a traditional gamepad or something more elaborate, like the Rift's Touch Controllers, we're checking to see if the input devices are ergonomically designed; after all, no one wants hand cramps. We also test tracking and responsiveness in a number of games.
Hardware without great software is just an expensive paperweight. We not only examine the size of a device's library but also scour the listings and test out some of the higher-end apps and titles. At this point, a good library should feature a number of games, apps, movies and other experiences.