The best smartwatches do more than let you know if you're getting a call or text message on your wrist. They're everything in one: a fitness tracker for getting healthier, a digital wallet and in some cases, it can act as a phone, even if your smartphone is nowhere nearby.
Smartwatches have gone beyond fitness tracking, and now have health features that can save your life. They can detect elevated heart rate alerts and automatically connect you to emergency services if you fall. Electrocardiogram (ECG) and blood oxygen (SpO2) readings are perks of certain models, too. The former detects signs of atrial fibrillation, while the latter is a good indicator of respiratory health.
But the best smartwatches do all these things better than others. Some have huge numbers of apps you can download, and some have batteries that will barely last a day, while others can go nearly a week on a charge. And of course there's style: The best smartwatches can be customized, from their straps to their faces, to best fit with your personality.
See all of the best smartwatches below, as well as our smartwatch buying guide for more tips on finding the ultimate wearable for you.
What is the best smartwatch?
After testing dozens of the best smartwatches, our top pick is the Apple Watch Series 6 ($399), which builds on the always-on display and built-in compass of the Series 5, and all of the advanced health features we loved about the Series 4, with a SpO2 monitoring and a faster charging.
The Apple Watch 3 ($199) remains a very good value as well, although the Apple Watch SE ($279) is a new option worth checking out, too. The SE is a slimmed down version of the Series 6, but it still has a compass, fall detection and GPS. You might want to wait for the Apple Watch 7 to come out, though.
Samsung's Galaxy Watch 3 ($399) is a worthy Apple Watch contender — in fact, it's the best smartwatch for Android users. It offers a rotating bezel, plus a larger display with slimmer bezels. It introduces some life-saving features like FDA-approved ECG tracking and trip detection, all wrapped up in a stylish shell. However, its successor, the Samsung Galaxy Watch 4, could be coming soon. Read our Wear OS vs. watchOS preview for more on what to expect.
The best smartwatch from Fitbit is the Fitbit Sense ($329). We like how it gives you a more rounded view of your body, rather than expecting you to self-administer readings and tests.
The best smartwatches you can buy today
Image 1 of 4
Image 2 of 4
Image 3 of 4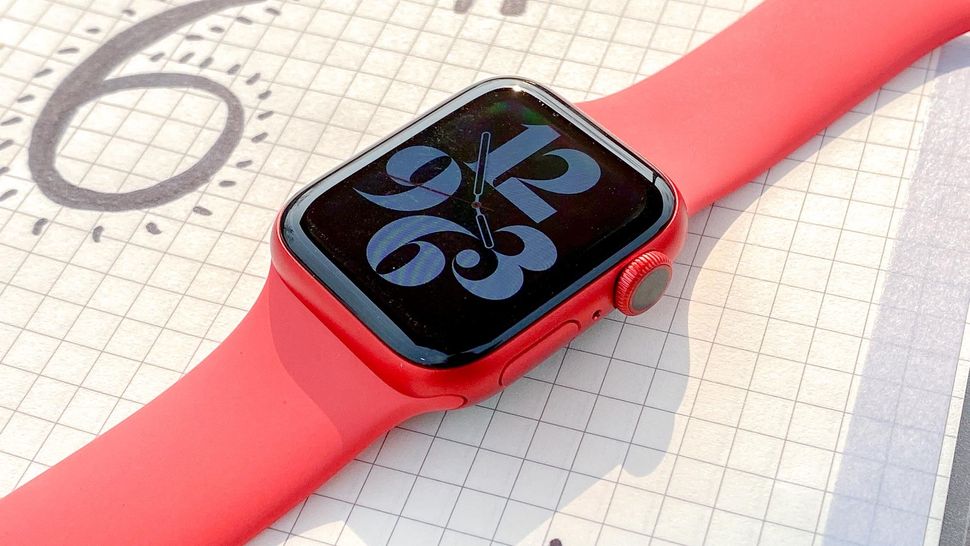 Image 4 of 4
The Apple Watch Series 6 is the best Apple Watch yet. It builds on everything we appreciated about the Series 5, from the always-on display to the collection of health features, with an even brighter screen and added blood oxygen (SpO2) reader. Plus the Apple Watch comes in color for the first time — the exclusive blue and Product Red finishes are absolutely eye-catching. For these reasons, the Apple Watch 6 is one of the several smartwatches on this list we honored in the 2021 Tom's Guide Awards for Health and Fitness.
While we would've liked to see the Apple Watch improve its 18-hour battery life, the Series 6 does benefit from faster charging. You can completely juice it up in just 90 minutes, which comes in handy for wearing, instead of charging, it overnight. Yes, the Apple Watch 6 has all the best Apple Watch apps and sleep tracking, too, thanks to watchOS 7.
Last year's software updated also added new watch faces, mobility metrics and an automatic hand-washing timer, as well as Apple Fitness Plus support, and with watchOS 8 just revealed, expect more features to come to Apple's watches later this year.
Read our full Apple Watch 6 review.
Image 1 of 4
Image 2 of 4
Image 3 of 4
Image 4 of 4
The Samsung Galaxy Watch 3 is one of the most stylish smartwatches around, and one of the most functional, too. It's available in two sizes — 41 and 45 mm — as well as in LTE variants, so you can leave your smartphone at home. The Galaxy Watch 3's rotating bezel makes navigating the watch's interface easy, while access to thousands of watch faces lets you customize the display to your liking.
Although the Galaxy Watch 3 has a shorter, 2-day battery life compared to the original Samsung Galaxy Watch, it introduces more music storage, FDA-approved ECG tracking and trip detection. Of course, you'll get Samsung Pay for contactless payments, and some good fitness features too. Like the first Galaxy Watch, the Galaxy Watch 3's biggest setback is that Samsung's app store is limited compared to Apple's, but Tizen is good.
Read our full Samsung Galaxy Watch 3 review.
Image 1 of 4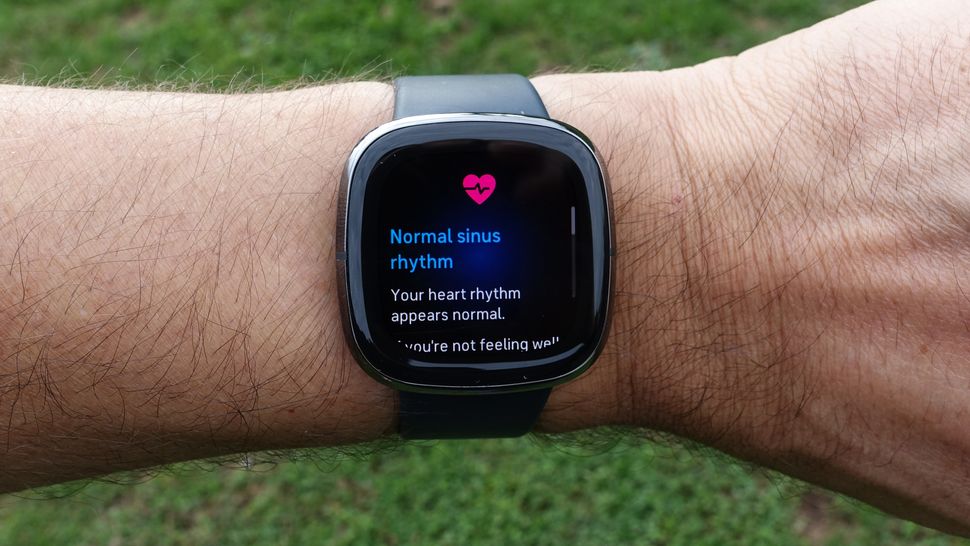 Image 2 of 4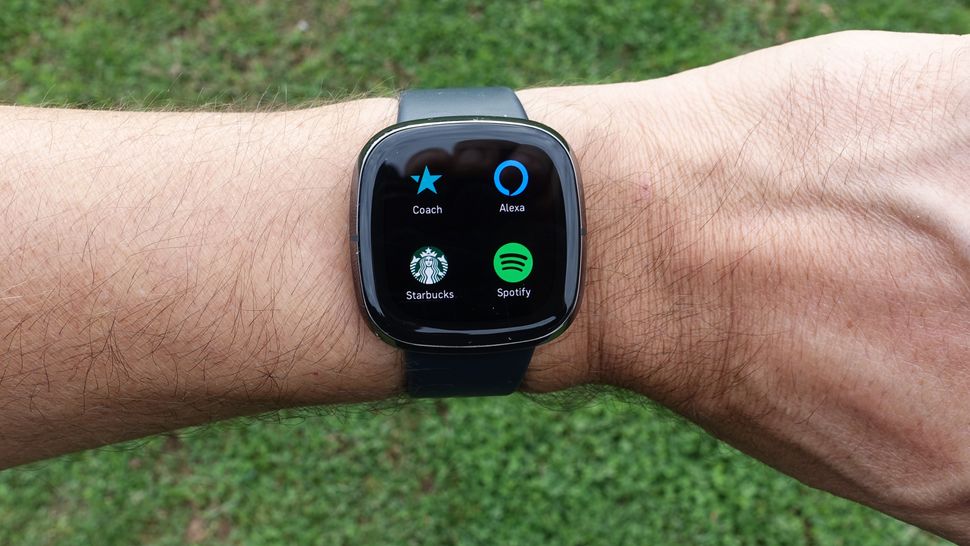 Image 3 of 4
Image 4 of 4
The Fitbit Sense is the company's top-shelf smartwatch that comes with more advanced health and wellness features that the Versa line. Not only does it have an FDA-approved ECG sensor and blood oxygen reading, but the Sense has the ability to measure electrodermal activity and skin temperature, too.
As one of the best Fitbits, the Sense works with both iOS and Android, and comes with on-board GPS, a native app store, Alexa and more. No longer is Fitbit just a brand with products for tracking our steps: Fitbit devices like the Fitbit Sense show what it means to take a holistic look at our health.
Read our full Fitbit Sense review.
Image 1 of 4
Image 2 of 4
Image 3 of 4
Image 4 of 4
As good as the Apple Watch is, the Galaxy Watch Active 2 can give Apple's smartwatch a run for its money. Samsung's watch works with both Android (and to a lesser extent) iOS smartphones, and features GPS, a heart rate monitor and LTE (for a premium). It also can automatically track your activity and sleep. (It's much better at the former task than the latter.)
The Galaxy Watch Active 2's circular design is visually appealing, whether you get the 40mm or 44mm model. Based on Samsung's Tizen operating system, this Galaxy Watch boasts other useful features as Samsung Pay, onboard music via Spotify and heart health features. That includes a forthcoming ECG feature that recently earned FDA approval. But the biggest reason why the Galaxy Watch Active 2 is one of the best smartwatches for Android users is its excellent battery life.
Read our full Samsung Galaxy Watch Active 2 review.
Image 1 of 4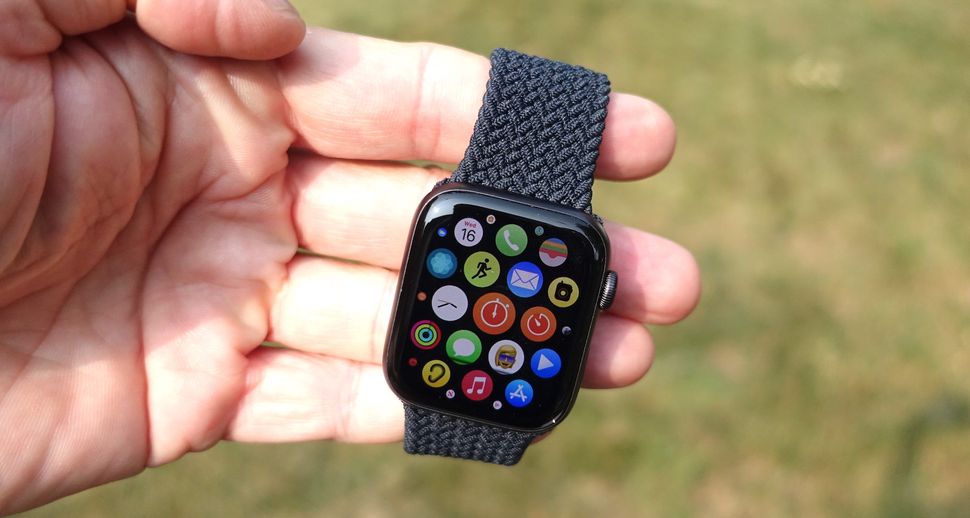 Image 2 of 4
Image 3 of 4
Image 4 of 4
The Apple Watch SE is a hybrid of the Apple Watch Series 5 (which has since been discontinued) and the Apple Watch Series 3. The $279 smartwatch doesn't have all the Series 6's features, but still stands out for its speedy chip and safety features. It also offers an LTE option, making it a good choice for those interested in trying out Family Setup.
When choosing between the Apple Watch 6 and the Apple Watch SE, your ultimate decision will be if you want to spend an extra $120 for a brighter display with an always-on option, an ECG monitor, and an SpO2. If those tools aren't deal-breakers for you, the SE is a highly capable option for iPhone users.
Read our full Apple Watch SE review.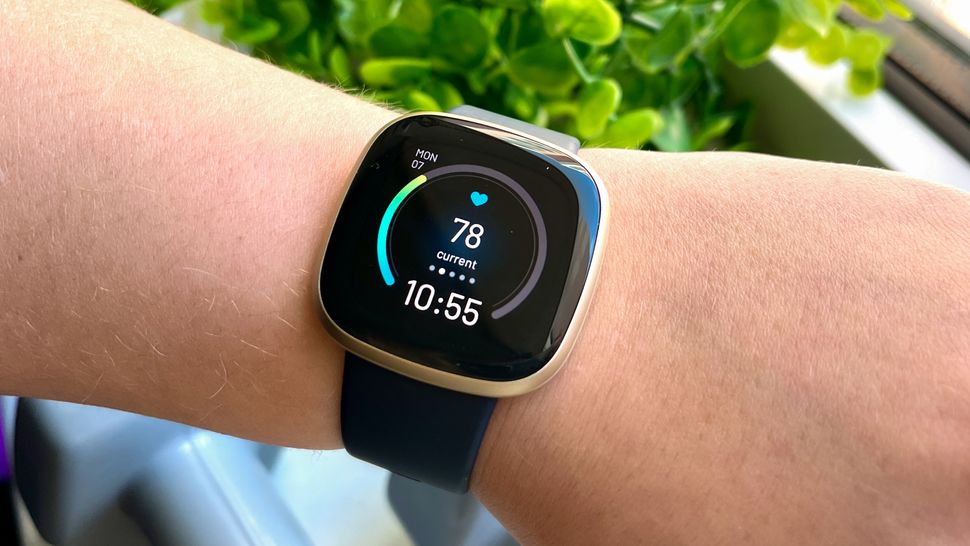 The best smartwatch in a midrange price for sleep tracking is the Fitbit Versa 3, the next-generation of the Fitbit Versa 2. The Versa 3's standout upgrade is on-board GPS. Now, even when you leave your phone at home, the Versa can (finally) track your location during outdoor exercise. A curvier, larger display is welcome, too.
Plus the Versa 3 has gained a great motivational workout feature, Active Zone Minutes. Introduced with the Charge 4, Active Zone Minutes monitors the time you spend in the fat burn, cardio or peak heart-rate zones while exercising. Your goal is to earn the AHA's and WHO's recommended 150 Active Zone Minutes each week.
Read our full Fitbit Versa 3 review.
Image 1 of 4
Image 2 of 4
Image 3 of 4
Image 4 of 4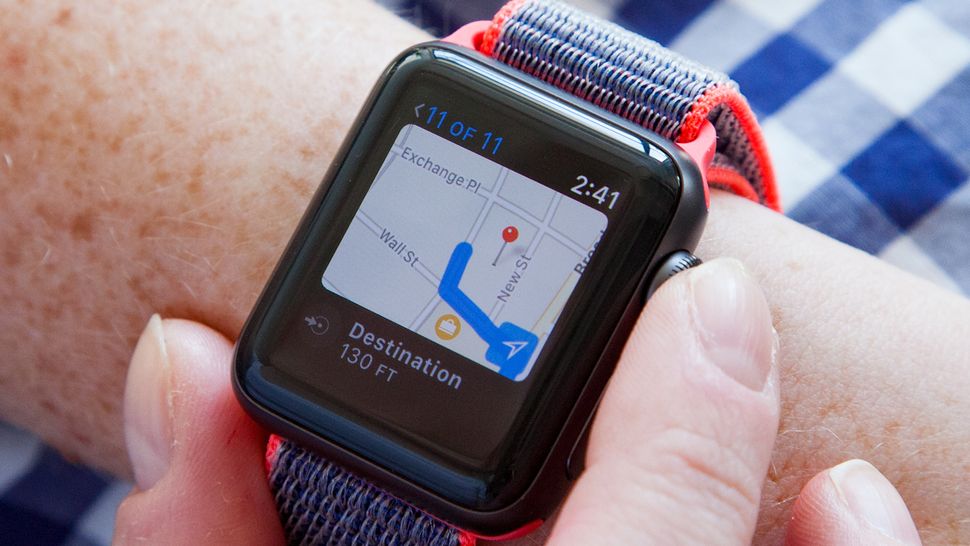 Starting at $199, the Apple Watch Series 3 is a more affordable smartwatch option than the Series 6 and SE for iPhone users. The size options are smaller and the bezels are thicker, and you won't get ECG or SpO2 readings, but it's still a good choice for the price.
When you compare the Apple Watch 6 vs, Apple Watch 3 or Apple Watch SE vs. Apple Watch 3, you'll find you don't sacrifice too much for the older version's lower price. You still get a heart rate monitor, GPS, 8GB of storage with offline support for Apple Music playlists. This watch is also water-proof if you like to track your swims, and many of the best software features found in the Apple Watch Series 6 are also found in the Series 3. Check out our Fitbit Versa 3 vs. Apple Watch 3 face-off to see the benefits you'll get with Apple's smartwatch over Fitbit's.
Read our full Apple Watch Series 3 review.
Image 1 of 4
Image 2 of 4
Image 3 of 4
Image 4 of 4
Garmin took the best features of its Vivoactive 3, the best smartwatch for fitness, and made them even better with the $349 Vivoactive 4 and 4S. The watch now comes in two sizes, 40mm and 45mm, to offer a better fit for most people, and includes both Garmin Pay and music storage out of the box (instead of having to pay more for premium features like with the Vivoactive 3).
The Vivoactive 4 also offers animated on-screen yoga and Pilates workouts to help you improve your poses. A new pulse ox sensor measures your blood oxygen level and gives you more detailed sleep insights. All of that plus 7-day battery life makes the Vivoactive 4 our favorite smartwatch for fitness buffs.
Read our full Garmin Vivoactive 4 review.
Image 1 of 4
Image 2 of 4
Image 3 of 4
Image 4 of 4
You don't necessarily have to pay big bucks to get a capable smartwatch with fitness-tracking feature. The ultra-affordable Amazfit Bip costs less than $80, yet works with iOS and Android and comes with GPS and a heart rate monitor.
Fitness-tracking features are pretty solid, and the Bip's transflective color display is easy on the eyes and doesn't drain the battery. Speaking of battery life, you can expect around 45 days of normal usage — we used the Amazfit Bip for two weeks before the battery dipped below 50%.
Other functionality is limited: You can select only from five different watch faces, and can only view, and not respond to notifications from the watch itself. But if you're in the market for a smartwatch that costs less than $100, this is the model to get.
Read our full Amazfit Bip review.
Image 1 of 4
Image 2 of 4
Image 3 of 4
Image 4 of 4
Wear OS simply isn't polished enough to measure up against the best smartwatches from Apple and Samsung. But if you insist upon a Wear OS device, Fossil's Gen 5 smartwatch is the one to get, thanks to a stylish, sophisticated look. The Gen 5 also eliminates the most glaring performance lag we saw in past Wear OS watches, thanks to 1GB of RAM, and customizable battery modes also make this smartwatch worth a look.
You're not going to get the fitness and heart health features you'll find on the Apple Watch and the Galaxy Watch Active. And the Gen 5's Spotify app can't store music offline — also a disadvantage. But this smartwatch remains the best that Wear OS has to offer.
Read our full Fossil Gen 5 LTE review.
How to pick the best smartwatch for you
When looking at the best smartwatches for you, you're somewhat limited by the smartphone you own. If you want an Apple Watch, for instance, you'll need to have an iPhone. And while Wear OS watches work with both Android and iPhones, you get far less functionality when not connected to an Android device.
Samsung's smartwatches offer the greatest in terms of cross-functionality, but even here, Android phone owners will get more in terms of replies to notifications and the ability to make and receive phone calls.
After that, when picking a smartwatch, you also want to get one that fits your wrist comfortably. Those with smaller wrists may find larger smartwatches — ones with case sizes larger than 44mm — to be too bulky and cumbersome to wear.
After that, you want to find a smartwatch that fits your style. Although the Apple Watch is limited to one shape, you can purchase it in different finishes. Samsung's smartwatches offer a little more choice, while Wear OS watches, which are made by a number of companies including Fossil, Skagen, Kate Spade, Moto, Tag Heuer, Diesel, and others, give you many more options when it comes to their design.
How we test the best smartwatches
We test every new smartwatch to gauge its design and comfort. If it's not stylish and comfortable enough to get you from an early morning workout to the office to a night out, you probably won't wear it every day. Most smartwatches are also fitness trackers, so we put all of its sensors to the test, from step counts to heart rate to GPS (when applicable).
We install apps and use them to see if the device's app store is robust enough to elevate it to smartwatch status. If the watch has built-in LTE, we test cellular connectivity and call quality to make sure the device can actually stand on its own without a smartphone nearby.
And we measure battery life using everyday scenarios — including workouts, using apps, and getting notifications — to make sure you can get through an entire day without needing to charge up.