Rumors point to a possible $100 price hike for both iPhone 15 Pro models coming in the fall. That would push the iPhone 15 Pro's starting price to $1,099, while the iPhone 15 Pro Max would cost $1,199 — the same among Samsung charges for its premium Galaxy S23 Ultra phone.
A separate note from Apple analyst Jeff Pu also predicts an iPhone 15 Pro price hike, though he does not cite an exact number.
There's a big difference between a rumored price hike and an actual one, of course. Ultimately, talk of higher iPhone 15 prices could be just that, and the phones Apple releases this fall could wind up costing the same as the prices Apple's charged for the last few years. After all, the same pattern of rumored price hikes that turned out not to exist happened with the iPhone 14 launch last fall.
But let's pretend for a moment that it's a done deal prices will go up, at least on the new Pro models. Obviously, that will generate some degree of backlash against Apple, as I've yet to meet anyone who enjoys paying more for a product. How big that backlash will be, though, depends a lot on Apple.
Here's a closer look at what Apple needs to do if it wants to get a way with more expensive iPhone 15 models.
iPhone 15 prices: What we know so far
Rumors of price hikes for Apple phones haven't really focused on either the iPhone 15 or the iPhone 15 Plus, so you can probably expect those devices to retain the respective $799 and $899 starting prices of their predecessors. To date, rumors have centered almost exclusively on Apple's upcoming iPhone 15 models.
It was a January report on Chinese social network Weibo, in which an unverified source claimed that the iPhone 15 Pro models were due for a price hike in the fall. The idea, apparently, is that Apple wants to further differentiate its Pro models from the standard iPhone — a believable claim given the iPhone 14 vs. iPhone 14 Pro differences that emerged last fall.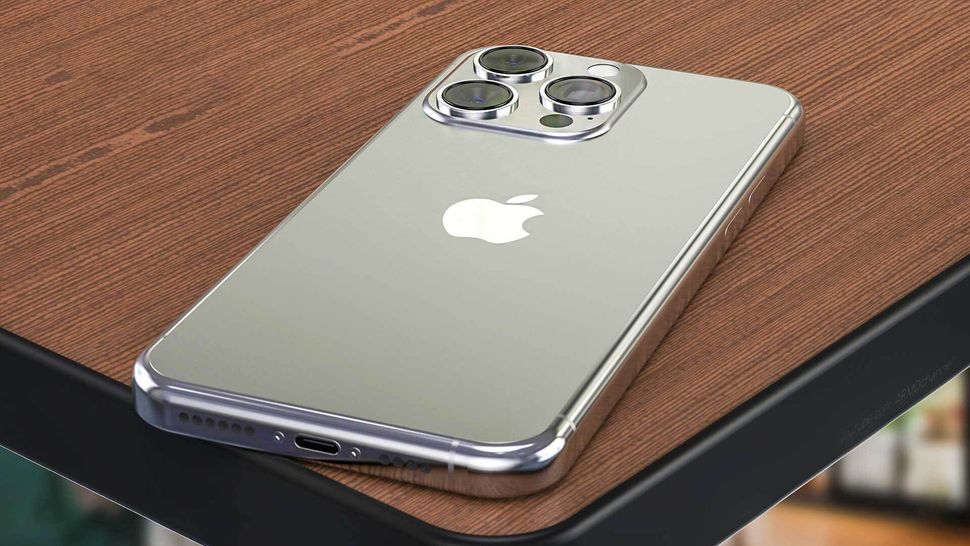 It's also worth noting that while iPhone prices have stayed the same in the U.S., that's not the case in other parts of the world. UK shoppers paid £150 more for the iPhone 14 Pro and iPhone 14 Pro Max than they would have for the equivalent iPhone 13 models. In the rest of Europe, iPhone 14 Pro prices rose by €100 over their predecessors. It's thought that this time around, any iPhone 15 Pro price hike might affect U.S. shoppers only given where prices went up last year.
What iPhone 15 Pro changes won't justify the price hike
If Apple is going to hike the price on its Pro models, the normal round of incremental changes associated with annual phone updates simply won't cut it. For example, we're expecting the iPhone 15 Pro to feature a new A17 Bionic chipset that's built on a 3nm process, a move that should mean significant performance and power efficiency boosts. And as welcome as that development would be, it wouldn't be enough to take the sting out of a $100 price increase.
The same goes for other incremental improvements like the display brightness or a switch from Lighting to USB-C. We'd expect any new iPhone to promise a brighter display, especially in light of the improvements Samsung made to the Galaxy S23's screen.
And while Apple adopting USB-C would certainly be a big deal, it's likely to happen across the iPhone 15 lineup. That switch isn't going to make people more inclined to pay up for the Pro model, even if the iPhone 15 Pro offers faster charging speeds, as has been rumored.
In other words, business as usual won't cut it for a pricier iPhone 15 Pro. Apple is going to have to offer significant changes if it wants to stave off consumer complaints.
What we'd expect from a more expensive iPhone 15 Pro
So if a better processor and new charging interface won't be enough to move the needle, what would be? Based on iPhone 15 Pro rumors thus far, there are three possible changes that could make a higher priced Pro model more palatable.
More storage: The iPhone 14 Pro and iPhone 14 Pro Max both come with 128GB of storage in their base models. That's not a very Pro amount, especially in an era where apps are getting more sophisticated and we're being encourage to capture 4K videos and high-resolution images. The standard iPhone offers that same 128GB of storage, for heavens sake.
At the same time, Apple's competitors are boosting the capacities in their base models. Buy a Galaxy S23 Plus or S23 Ultra for their starting prices, for example, and you'll get 256GB of storage. (We'd also point out that Samsung boosted the base capacity of those two models without a price increase, at least for the U.S. versions of the phone.)
If Apple wants to distinguish its Pro phones from the other models, than increasing the capacity is a must. That alone wouldn't justify a price hike, but Apple could combine it with other improvements like...
Improved durability: The iPhone is already fairly durable, thanks to Ceramic Shield displays meant to withstand scratches and damage from drops. But that's another feature shared across the iPhone lineup. Apple could once again take steps to make the iPhone 15 Pro stand out in this area.
And it might just be doing that, if rumors about a new iPhone 15 Pro feature are accurate. Reportedly, Apple could swap out the stainless steel used in the iPhone 14 Pro for titanium — a metal that's lighter but also more durable.
The Apple Watch Ultra, Apple's premium smartwatch, already comes exclusively in titanium. By switching the iPhone 15 Pro to that material, Apple would establish its Pro models as truly premium smartphones — at least until the iPhone Ultra surfaces next year, as is rumored.
A periscope-style zoom lens: This is potentially the biggest change for the iPhone 15 Pro, as it would address one of the few weaknesses of Apple's phones. The telephoto capabilities of the iPhone 14 Pro are fairly limited — the 12MP telephoto lens on the current models supports a 3x optical zoom, with a maximum digital zoom of 15x. Contrast that with the Galaxy S23 Ultra, which has a pair of telephoto lenses and can offer a digital zoom of up to 100x. Even the other S23 models support a 30x digital zoom.
A periscope-style iPhone 15 lens would allow Apple to address that disparity. By stacking the camera lenses vertically, Apple would have more room inside the iPhone 15 Pro to bolster the phone's optical zoom capabilities. That could mean a 6x optical zoom for the iPhone 15 Pro, making it an automatic contender for one of the best camera phones, given Apple's expertise with other aspects of mobile photography.
iPhone 15 Pro outlook
It's possible that all this discussion could be moot, come September. Apple could find a way to keep iPhone prices exactly where they are while still making improvements and enhancements to the all the iPhone 15 models.
But if that doesn't happen and Apple feels compelled to raise prices, it's going to have to show off new features that make the iPhone 15 Pro worth the higher cost. A better zoom, more durable device and added storage could be the three things that make the extra $100 cost easier to swallow.
More from Tom's Guide