The iPhone 15 Ultra has been rumored for months, but at this moment it appears that it won't be the new name for the iPhone 15 Pro Max. It's more likely an iPhone Ultra will appear as part of the iPhone 16 lineup next year.
Early leaks tipped the iPhone 15 Ultra as an iPhone 14 Pro Max successor, as Apple looks to refine its premium handsets. But other reports have hinted that the Ultra isn't in Apple's near-term plans — we may not see this phone until 2024 at the earliest.
We have seen Apple make more of a distinction between the standard iPhone and Pro models, and the iPhone 15 vs iPhone 15 Pro divide could be the biggest yet in terms of exclusive features. But that doesn't mean the Pro Max will be called the Ulra.
Just in case Apple surprises us, this iPhone 15 Ultra rumors hub contains what we've heard will come to the iPhone 15 Pro Max. And we'll know for sure once the Apple event concludes.
iPhone 15 Ultra latest rumors (updated September 11)
iPhone 15 Ultra price and release date
Whatever Apple ends up calling its top-of-the line phone — iPhone 15 Pro Max or iPhone 15 Ultra — we'll find out on September 12. That's the confirmed date for Apple's September event where new iPhones are likely on the agenda.
As for the origin of the Ultr rumor, we started hearing rumblings about an iPhone 15 Ultra replacing the iPhone 14 Pro Max in Apple's lineup from a number of sources, most notably Mark Gurman of Bloomberg. The wired-in Apple reporter suggested that Apple's launch of the Apple Watch Ultra could repeat itself in the company's phone lineup "in the next couple of years."
In a subsequent column, Gurman noted that Apple's iPhone plans in 2023 include "the potential of a new Ultra model replacing the Pro Max," something analyst Ming-Chi Kuo has also forecast. Kuo argues that differentiating the Pro models is a natural extension of the iPhone 14 vs. iPhone 14 Pro differentiation that happened this year and that will likely continue in the iPhone 15 lineup.
Gurman later clarified that Apple has been discussing the possibility of launching an iPhone Ultra — but that probably won't happen until 2024 at the earliest. If true it means the phone would miss the iPhone 15 launch window and arrive alongside the iPhone 16 instead.
But since then, Andrew O'Hara of AppleInsider has claimed iPhone 15 Ultra will be a thing this year, replacing the Pro Max model that usually tops Apple's iPhone range each year. If so, it could be the One More Thing announcement at the September 12 event.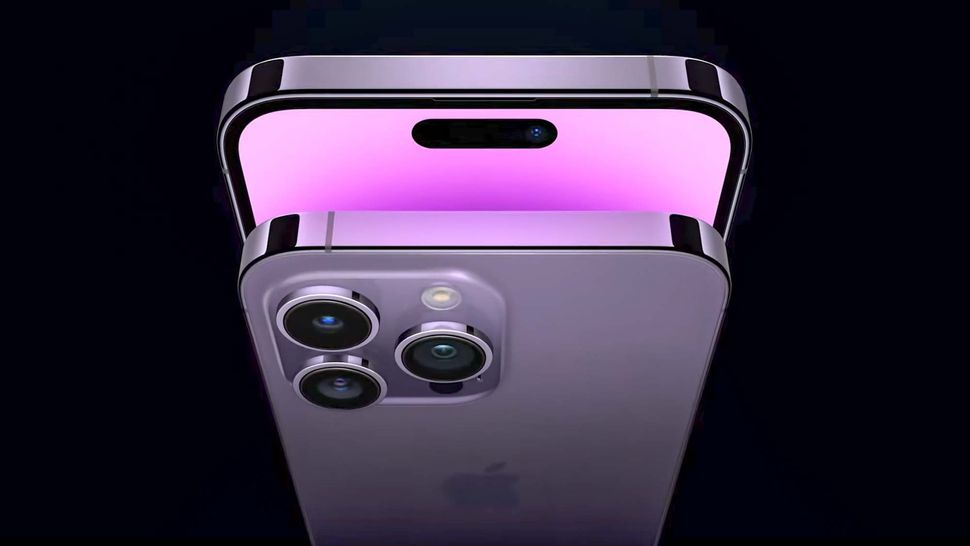 Assuming a 2023 launch does come to pass, it could mean a higher cost for the iPhone 15 Ultra over Apple's current phones. LeaksApplePro forecasts that the iPhone 15 Ultra could "start at $1199 at best," though that seems more like a guess than a certainty. The leaker recently doubled down on that price speculation, now putting the price hike over the $1,099 iPhone Pro Max at $100 to $200. And more sources are backing this up.
iPhone 15 Ultra design and display
It sounds as if the iPhone 15 Ultra will keep the 6.7-inch screen size that Apple's used for the Pro Max phones, and we'd anticipate the Dynamic Island feature Apple introduced as a notch replacement to the iPhone 14 Pro models will stick around.
As such, Bloomberg's, Mark Gurman has reported that all iPhone 15 models will get the Dynamic Island. Such a move could see more developers be spurred on to making apps that adapt to the morphing camera cutout/display feature, and therefore further add to its capabilities. Leaker ShrimpApplePro corroborated this after revealing some iOS 17 information they obtained.
One potential display change is the use of Samsung's latest display technology on the iPhone 15 Ultra, something that even the Galaxy S23 Ultra doesn't use. As a result, the iPhone 15 Ultra could have a max brightness of 2,500 nits, which would beat other phones by a large margin.
The bezels around the display could also be smaller, and curved slightly (via ShrimpApplePro) for a more comfortable fit in a user's hand. The display itself will apparently remain flat however, which newly released leaked renders back up.
One iPhone 15 Ultra-specific rumor suggests Apple could turn to a new titanium alloy body, a feature that was first tipped for the iPhone 14 Pro models and that didn't pan out. This rumor was lent more weight when tipster LeaksApplePro claimed that the iPhone 15 Ultra will make use of titanium on its chassis, and another leak posted an alleged close-up of the metal on a prototype iPhone. Again, this would make for a more durable phone but also one that could still be light thanks to titanium being as strong as stainless steel but lighter.
It's widely expected that 2023 is the year Apple finally ditches its Lightning port and gives the iPhone 15 USB-C ports. The top-end iPhones will apparently get faster data transfer speeds from their USB-C connectors (presumably including the Ultra model), while the regular versions could be stuck at the same speed as Lightning. Another rumor suggests Apple will restrict functionality like faster data transfer speeds to only USB-C accessories that it approves. Analyst Ming-Chi Kuo has weighed in, affirming that Apple is planning to do this.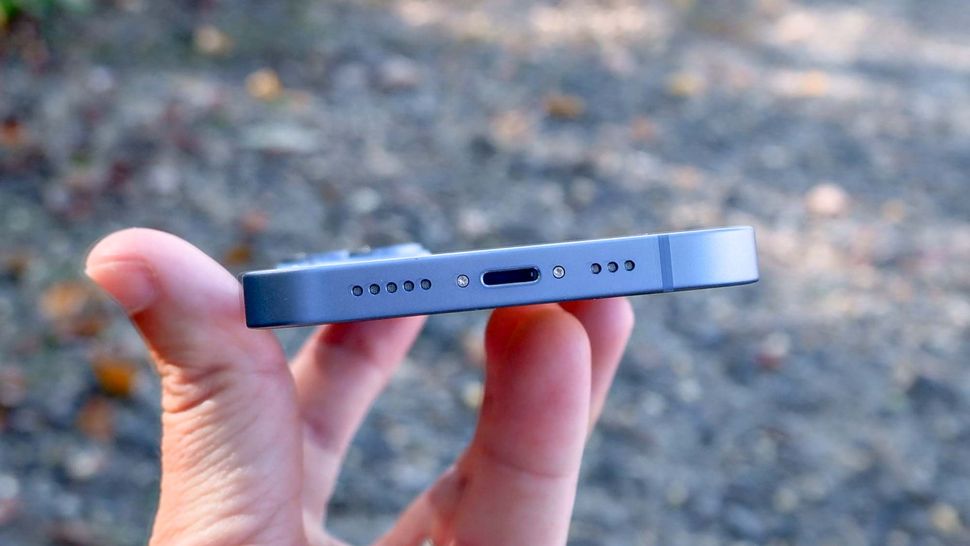 Another rumor from Ming-Chi Kuo claims that "two high-end iPhone 15s" will feature solid-state buttons, by which we could expect one of them to be the iPhone 15 Ultra. These buttons wouldn't move like the volume and power buttons you're familiar with, but would instead buzz and pop with the help of extra Taptic Engines (according to one source) to indicate when you're locking or altering the volume on the phone.
While it had been rumored initially that the iPhone 15 Ultra could use solid-state buttons instead of normal buttons, it now looks like there will be just one solid-state Action button, both based on leakers' accounts and apparent evidence within iOS 17. This would replace the mute switch but also offer additional controls depending on what you select in the Settings app.
Should the iPhone 15 Ultra debut this year as an iPhone 15 Pro Max replacement, we have a pretty good idea of what colors will be available. The latest iPhone 15 color leaks suggest the Pro/Ultra models will be available in black, white, blue and gray. Yes, that means no gold version for the first time in a long while.
iPhone 15 Ultra cameras
Cameras remain an important part of the iPhone story, so you'd imagine an iPhone 15 Ultra would be in line for significant camera improvements. And it seems that that's indeed the case, with the new cameras being the main upgrade that'll appeal to buyers, says one analysis of the rumored changes.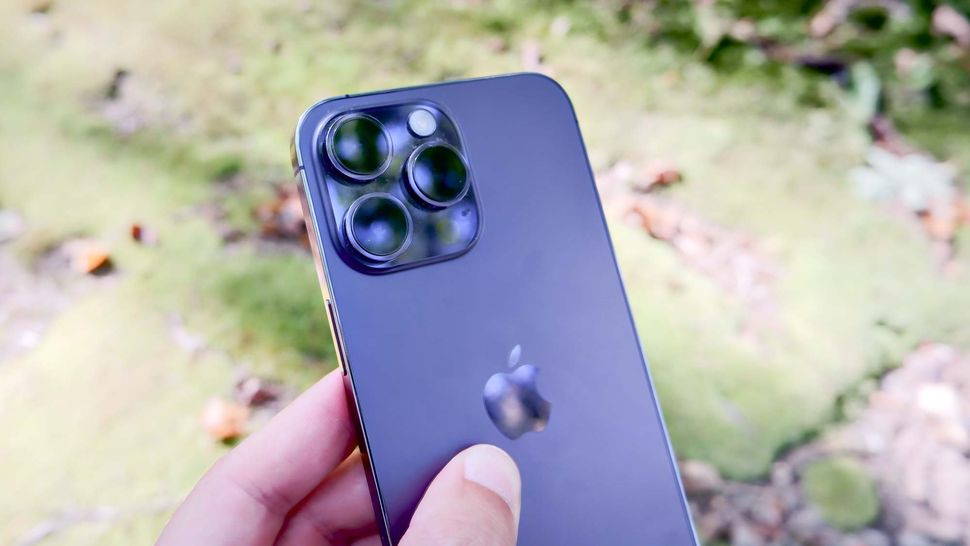 One frequently rumored possibility is the move to a periscope style lens for the iPhone 15 Pro's telephoto camera. Adopting a periscope lens would enable Apple to use a larger camera lens, allowing it to boost the optical zoom beyond the 3x maximum featured on current iPhone 14 Pro models. Samsung uses a periscope lens on its Galaxy S23 phones, for example, and the Galaxy S23 Ultra is capable of providing a 10x optical zoom with its dual telephoto lenses.
Rumors of a periscope lens predate the iPhone 14's release, with analysts like Kuo predicting a 5x or 6x optical zoom. It's unclear if this feature will apply to the iPhone 15 Pro and Ultra models, or if Apple would reserve it for an iPhone 15 Ultra to set that phone apart. TrendForce also expects the iPhone 15 Ultra (or Pro Max) to get a periscope lens. There are even some sources which have suggested this camera will offer variable zoom for even greater telephoto performance.
One rumor of an iPhone 15 Ultra-specific camera feature involves the phone's front camera. Twitter leaker MajinBu claims the Ultra will offer two front cameras. It's not unheard of for handsets to offer two front cameras, providing wide-angle option for fitting in more people or more background on selfies. A second front lens could also improve self-portraits or assist augmented reality apps.
A report from Nikkei claims that Apple will work with Sony on the iPhone 15's main camera, with the Cupertino phone maker allegedly opting for Sony's new "state-of-the-art" sensor. This new part can supposedly double the pixel saturation, which means that the iPhone 15 might have much better exposure controls. This has been a relative weakness of the iPhones thus far, so it would be good to see Apple tackle it. The report did not say if this will be a Pro/Ultra exclusive or not.
We've got a closer look at what the changes to the top-of-the-line iPhone camera will mean in our speculative iPhone 15 Pro Max vs. Galaxy S24 Ultra camera face-off.
iPhone 15 Ultra performance and other features
Even before the iPhone 14's launch, analysts were predicting Apple would use different processors for its various phones going forward. That means the iPhone 15 Ultra is likely to get a new chipset when it launches. Logic dictates that would be the A17 Bionic. A recent report from TrendForce tips the iPhone 15 Pro lineup to feature this rumored A17 Bionic while the iPhone 15 and iPhone 15 Plus keep the older A16 Bionic chipset.
The A17 Bionic is being allegedly built on a 3nm processor, and Apple's iPhones could be the only ones to use 3nm silicon in 2023. That, along with the expected boosts to performance and power efficiency, could make A17 Bionic-powered phones very popular, whether that just means the usual iPhone 15 Pro models or if it extends to an iPhone 15 Ultra as well.
Yet another TrendForce report claims that Apple plans to bump the capacity and specification of the iPhone 15's RAM. For the Pro models, that could equal 8GB total. For the iPhone 15, that might mean LPDDR5. The report doesn't specify, so we have to speculate.
Meanwhile, on the storage side, Apple could be doubling both the standard and maximum iPhone 15 Ultra storage, to 256GB and 2TB respectively.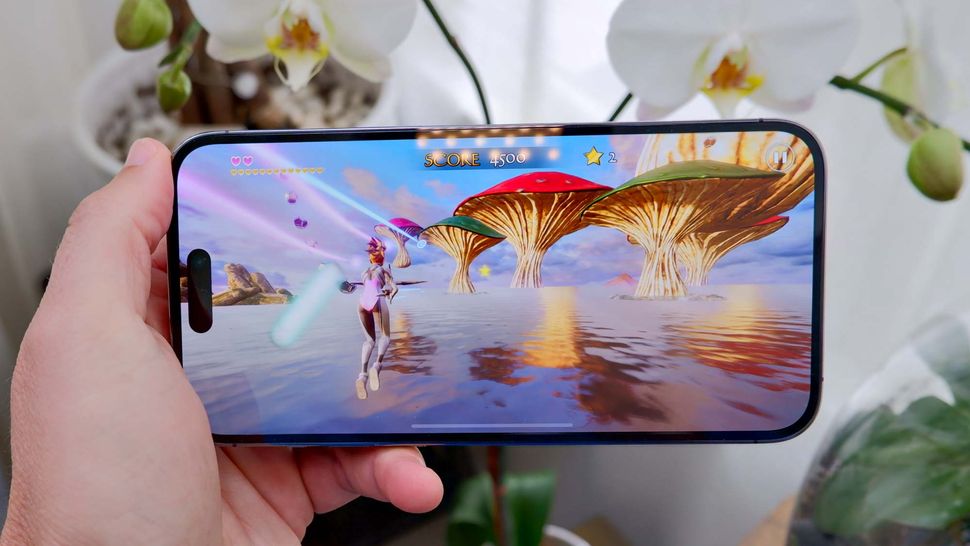 There's also a rumor based on a Barclay analysis that says that Wi-Fi 6E could come to the iPhone 15. Apple analyst Ming-Chi Kuo has further corroborated this rumor. There's also talk of the iPhone 15 Pro and iPhone 15 Ultra getting USB 3.2 speeds go along with the USB-C port.
One of our big iPhone 15 wish list items is for faster wired charging than the 20W current iPhones offer; certainly an iPhone 15 Ultra will need to challenge the faster charging speeds you'll find in top Android phones. Fortunately, Apple could be bringing 35W charging to the iPhone 15 series. That's still slower than rivals, but we'd still be happy with this for a speed increase.
Faster charging could be a necessity too since Apple's tipped to increase the battery capacity of all iPhone 15s, including the Ultra/Pro Max. The iPhone 14 Pro Max was already a star performer for battery life, so a larger cell should mean its successor is in a good spot to match or even best it. Unfortunately, there's a newer rumor which says the battery size of the iPhone 15 Ultra may not be quite as large as the earlier source claimed.
iPhone 15 Ultra software
It's a safe bet that the iPhone 15 Ultra will run the latest version of Apple's iOS when it ships, and that's going to be iOS 17. This update brings with it new features like a Journal app, StandBy mode and updates to AirDrop, Messages and more.
iPhone 15 Ultra outlook
If Apple is planning an iPhone Ultra — whether this year or in 2024 — it's going to have to come up with improvements that match that kind of name and the higher price the new phone is almost certain to command. A super-fast A17 Bionic processor packed with RAM and equipped with at least 256GB of storage and USB-C charging above 20W is a good starting point. Cameras remain a strong point for Apple, but improving the telephoto lens would shore up one of the few weaknesses the iPhone has relative to the rest of the best camera phones.
That's a potential blueprint for an iPhone 15 Ultra, at any rate. Whether Apple chooses to pursue that or goes in a different path entirely, we'll find out in the coming weeks.