What's more holiday-friendly than an iPad? Easy to slip into your luggage, it's the perfect device for streaming on the go. However, if you find that your streaming sites are restricted when you're abroad, the remedy lies in the best iPad VPN.
Able to virtually relocate you anywhere in the world, The best VPN for iPad can tap into streaming services from back home – and also unblock content that's only available abroad on services like BBC iPlayer, Netflix, and Disney+. What's more, you'll also be able to keep your browsing totally anonymous and access censored websites if you head to country with a less-than-sparkling record of internet freedom.
Whatever you'll use it for, though, an iPad VPN is the perfect companion for your Apple tech – and if it works on your iPad, it'll also work great as an iPhone VPN and Mac VPN as well.
What makes a good iPad VPN?
When choosing an iPad VPN, the first thing you'll want to make sure is that it can equip you with excellent privacy and security features. That means powerful encryption and a comprehensive privacy policy to protect your personal information.
Most iPad VPN users will also want good streaming support. In this case, a wide selection of international servers together with the power to sidestep geographic restrictions put in place by streaming providers are the features you need to open up a whole new world of viewing possibilities.
Finally, you'll also want a polished interface to match the inimitable simplicity of iOS. We like VPNs that are simple on the surface, but make it easy to access any additional features – and our top pick ExpressVPN combines powerful security, streaming and pleasing aesthetics like no other provider we've tested.
However, there are a number of excellent VPNs for iPad challenging for the title, and below we'll run down your five best options for securing your iPad.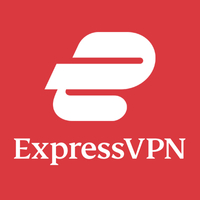 1. ExpressVPN – the best iPad VPN today
Combining a simple interface with excellent encryption and streaming performance, ExpressVPN is simply the best of the bunch. And now, Tom's Guide readers can claim three months free on any 12-month plan.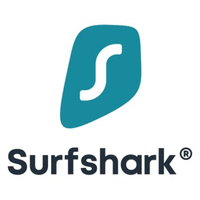 2. Surfshark – great value plus top usability
Surfshark may be cheap, but it's still a fully featured iPad VPN that covers all the bases. With attractive app design and good speeds, for just $2.30 a month it's incredible value, and great for those looking to stay safe, unblock sites, and save a bit of cash.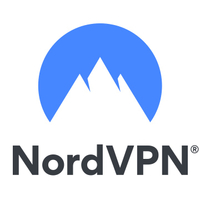 3. NordVPN – an excellent choice for an iPad VPN
NordVPN is a serious contender, and is beaten by ExpressVPN and Surfshark by only the shortest of margins. You'll get tons of additional security features, excellent speeds, and comprehensive streaming performance, all for a very good price.
The best five iPad VPN services today:
For just about any purpose, ExpressVPN is the best iPad VPN. With great connection speeds, intuitive apps, excellent privacy and security, and unrivalled support, it's simply the whole package.
First up, the selection of over 3,000 servers in 94 countries is more than enough for any users, and provides a wide range of locations. That's perfect for streaming and avoiding government censorship. You'll be covered by AES-256 encryption, a verified zero-logging policy and a good selection of protocols, like its very own Lightway. Plus, Express's RAM-only zero-knowledge TrustedServer tech means it's impossible for your information to be stored.
Beyond these technical features, though, ExpressVPN is also an excellent choice for enhancing your everyday browsing experience. It's simple and easy to use – which is essential if you're using a touchscreen rather than a keyboard and mouse – and it's the perfect choice for unblocking tons of Netflix libraries, BBC iPlayer, Amazon Prime Video, Disney+ and more.
With 24/7 live chat support and a comprehensive 30-day money-back guarantee, you'll covered in any outcome and can trial before you commit. Overall, ExpressVPN is absolutely the best iPad VPN we've tested to date.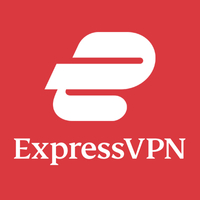 Get three months free of the best iPad VPN
Tom's Guide readers can bag three months free on a 12-month plan - that works out at 15 months for the price of 12. If you're not sure, though, you'll also be covered by the 30-day guarantee, so you can try before you buy with absolutely no risk.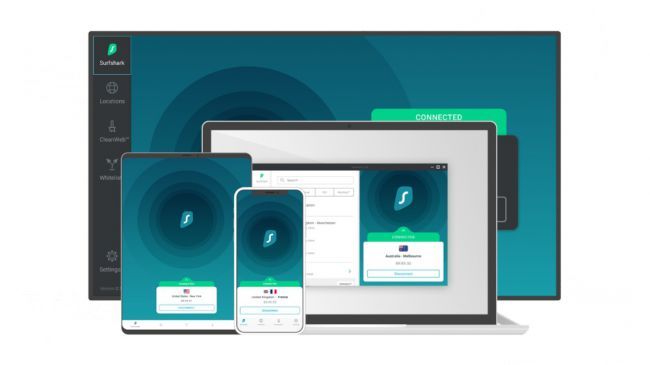 If you need a quality iPad VPN but can't afford to invest much, Surfshark is a great alternative to the option above. In this case, though, a budget price doesn't mean cheap quality. In our latest Surfshark review testing, we discovered an improved iOS app able to offer some interesting extra features often missing in competitors iPad VPNs.
The interface is one of Surfshark's best features: it provides all you need, while making it really simple to use. Just tap auto-connect and start using it stress free. If you have any special needs, you can easily switch protocol between WireGuard, OpenVPN UDP and TCP, and IKEv2, or take advantage of useful options like Double Hop, and a kill switch to ensure your connection doesn't become compromised.
Industry-standard 256-bit encryption, over 3,200 international servers and great speeds, make Surfshark a very secure and excellent streaming VPN. It unblocked just about every service we tested, including iPlayer, Netflix, Disney+ and Amazon Prime.
While it's not quite as well-rounded as ExpressVPN, with its cheap price and an unlimited simultaneous connections policy, Surfshark is a very tempting option.
Sign up now on the Surfshark website.
As possibly the most well known VPN, NordVPN is one you've likely considered. And, in our NordVPN review, we found that it provides an excellent service which is excellent for both iPads and desktop computers.
One of NordVPN's standouts are the searing speeds its WireGuard-based NordLynx protocol delivers across the majority of its 5,400+ servers worldwide. Stable and secure, all this makes the service one of the very best streaming VPN services. You'll get access to just about any streaming service at home or abroad, and its reliable connection speeds of up to 820Mbps mean you'll never be left buffering.
In terms of security, NordVPN is near-unmatched. With a recent audit of its servers and extra features – such as Double VPN, Onion over VPN, two kill switches and DNS leak detection – you can be safe in the knowledge that your data's safe.
Despite its app being effective, its map-based interface makes it slightly awkward to use. However, this is less of an issue on the iPad compared to a smaller device. NordVPN developers even recently added a Siri support which surely someone will find useful.
Overall, NordVPN is a truly viable alternative to ExpressVPN and Surfshark, with the app design being the only major downside, and we highly recommend it.
Sign up now on the NordVPN website

In our most recent Proton VPN review, we noticed that the security-focused Swiss provider had made a number of updates that we were really hoping for, and now it's well and truly in the running with the top services out there – especially as VPN on iPad. Unlike many competitors, its iOS app perfectly matches the power and functionality of its desktop counterparts.
With unique features like Secure Core (which routes you through an ultra private VPN server in Switzerland, Sweden or Iceland before your destination of choice) and VPN Accelerator which provides incredible connection speeds, it's an excellent choice no matter what you're looking for from your VPN.
That goes for streaming too, thanks to its reliable and quick unblocking of just about every streaming service. In fact, when it comes to performing as a Netflix VPN, it's a genuine rival to established players like Express and Nord.
The only issues we have are the fact that while the support service is incredibly thorough and knowledgeable, live chat isn't available 24/7. It's also a little more costly than some rivals – although we think it's well worth it. Catch an offer or try it out its excellent free VPN before deciding to commit.
Sign up now on the Proton VPN website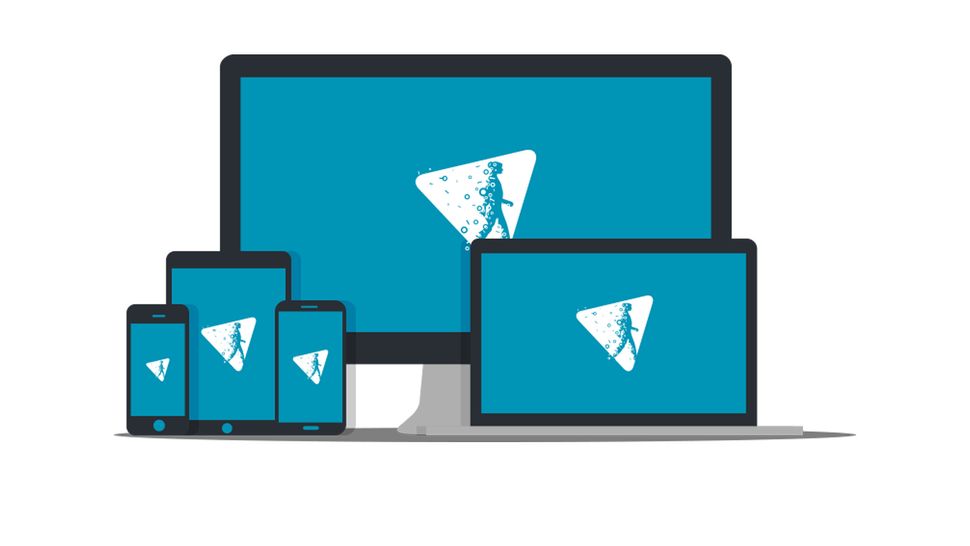 Not usually so high in our lists, Hide.me is a smaller provider that's well-known for its seriously powerful apps that go heavy on the functionality offered by its competitors. And its iPad VPN app is no exception.
Similarly to Proton VPN, Hide.me's iOS app is almost as powerful as its desktop applications. For those looking to customize their service, it offers so much to play with. These include an infinitely sortable server list, full ping time info, IKEv2, OpenVPN UDP & TCP, and WireGuard protocols, alongside a kill switch, autoconnect and even customizable DNS servers.
Beginners may be put off by all these options, but do not worry. Hide.me is still as plug-and-play as the better-known options further up this page, offering a crisp and clear interface.
Combined with near class-leading speeds – it beat out some of the established fastest VPN services during our last testing – and great streaming performance, Hide.me is a great choice as an iPad VPN. Try it out and explore its dizzying array of features.
Sign up now on the Hide.me website

iPad VPN FAQ
Do I really need a VPN on my iPad?
If you want to make sure your sensitive information is kept safe and out of the hands of ne'er-do-wells, an iPad VPN is essential.
However, security isn't the only use for an iPad VPN. If you're traveling abroad and have a subscription to a service like Netflix, you may find that your favorite shows aren't available where you are. If you've got access to a quality VPN, you can virtually relocate yourself back home and get access to what you're used to.
The opposite is true as well, though, and you can globe-trot around Netflix libraries to explore what other nations get with their subscription.
Finally, you might question if you need a VPN on your iPad as well as your computer. There's a simple answer to that, and it's 'why not?'. All the VPNs above offer multiple simultaneous connections, so you may as well use as many devices as you can.
What does a VPN for iPad do?
Once your iPad is connected to the internet, be it through your mobile data connection or Wi-Fi, it's at risk. In the case of unsecured public Wi-Fi, like at coffee shops, hotels and airports, this risk is even greater. Risk of what? Your data being exposed. That's where a VPN works to keep you safe.
By routing your connection through its own servers, it can make you appear somewhere you're not. It will also assign you a new IP address, which makes you appear to be someone you're not. Essentially, all your traffic is encrypted, and that keeps you – and your iPad's data – safe.
Can I get a free iPad VPN?
Free VPN services can be very tempting, but while there are some good options, they're all limited in some way or another.
While functionality is an issue (most have data caps or throttle speeds), when considering free iPad VPNs there's a very real danger to the user. Free services on the App Store have been known to be 'fleeceware' – offering a free trial and secretly charging massive weekly fees afterwards – while other simply don't work and will give you a false sense of security.
Due to the fact that you simply haven't got the configuration of a desktop Mac or PC on an iPad, there's a risk that you'll be caught out by a scammer, and any settings you're not happy with might not be available to change.
For both VPNs for iPads and Android VPNs, we wholeheartedly recommend going with a paid service, or at the very least one of our top-rated free providers. Don't just search the App Store and download the first free iPad VPN you come across.
Does my iOS device have a VPN built in?
Since iOS 2.0, iPhones, iPads and other portable Apple devices have supported VPN connections – but they've never come with a VPN built in.
However, VPN integration is now absolutely seamless, so if you pick any of the best iPad VPN services from our list, you can be sure that you'll get – and stay – protected in seconds.