The best Canada VPNs – quick links
A Virtual Private Network (VPN) hides your internet traffic and safeguards your personal and sensitive information from ISPs, hackers, and governments. The best Canada VPN is a must-have security software if you want access to geo-restricted content and watch your favorite movies and TV shows no matter where you are. Besides unblocking content from back home, you can also use the best VPN to watch overseas streaming sites like iPlayer while still physically in Canada.
That said, many VPNs do not deliver what they say on the tin, which is why my team of experts and I at Tom's Guide have prepared this guide of the top 5 VPNs for Canada after testing the top contenders for ease of use, security, speed, unblocking, and of course, affordability.
If you're in a hurry and want one of our top 3 picks, check out my top 3 choices below. For detailed reviews of all 5 providers, all you need to do is keep scrolling.
The 3 best Canada VPNs today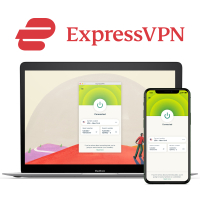 1. ExpressVPN – The best Canada VPN today
ExpressVPN is my #1 ranked VPN for Canada – and for almost everything else. You'll get class-leading privacy and encryption, an audited no-logs policy, and security add-ons like a password manager and Threat Manager.
It boasts a wide network of servers and is can access almost every popular streaming platform from anywhere in the world. Friendly 24/7 support, a tons of helpful guides, and simple apps make it a delight for beginners and experts alike. Tom's Guide readers can claim 3 months free, and you'll have a 30-day money-back guarantee to try it out.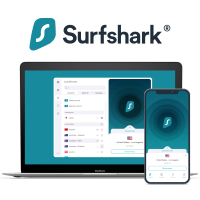 2. Surfshark – Cheap and effective Canada VPN
Surfshark is a powerful, cheap Canada VPN. AES-256 encryption, zero-knowledge policy, and RAM-only servers ensure that there's no shortage of security features, and you can use a single plan on an unlimited amount of devices.
With a presence in more countries than rivals ExpressVPN and NordVPN and some of the fastest speeds in the industry, Surfshark knocks it out of the park when it comes to unblocking streaming sites. You're backed by a 30-day money-back guarantee in case it's not for you.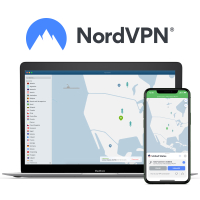 3. NordVPN – Powerful, secure, and great in Canada
NordVPN is a big name for a reason. It edges past the competition with advanced offerings like a built-in antivirus, two kill switches, and ad-blocking alongside essentials including zero-logging, split tunneling, and secure protocols for a worry-free experience.
Consistent speeds coupled with tons of servers make it perfect for streaming, and you'll be able to access everything from everywhere with minimal buffering. There's a generous 30-day money-back guarantee so that you can try the service risk-free before committing.
My expert list of the best Canada VPNs of 2023
Subscribe if:
✔️ You want a VPN you can trust with your life: with an intuitive kill switch, a rock-solid no-logs policy, regular audits, and AES 256-bit encryption, ExpressVPN offers class-leading security and complete peace of mind.
✔️ You need a VPN you can set and forget: ExpressVPN's auto-connect feature allows you to connect just once and enjoy continuous protection at all times.
✔️ You want access everywhere: 160 server locations around the world mean that you'll be able to stream content regardless of where you are.
Avoid if:
❌ You're on a budget: ExpressVPN packs a serious punch for its asking price, but cheaper options like Surfshark and PIA may appeal more to the budget conscious.
❌ You want a built-in antivirus: ExpressVPN tops our charts for security and privacy, but if you need a comprehensive security suite with an in-built antivirus, I'd recommend NordVPN or Surfshark.
❌ You want a VPN for Linux: while ExpressVPN supports Linux installations, it doesn't come with a graphical user interface (GUI).
Bottom line: ⭐⭐⭐⭐⭐
ExpressVPN is my #1 VPN overall, and it's no surprise that it tops my list for the best Canada VPN as well. With easy-to-use apps, class-leading security, 24/7 customer support, and a wide network of servers, there's very little to complain about with ExpressVPN.
It's easy to see why ExpressVPN is quite simply the best Canada VPN of 2023. Not only does it offer excellent connection speeds all over the world, but it can unblock just about every streaming service around, is perfect for torrenting, and is incredibly private and secure to boot – as my only 5-star rated VPN, my ExpressVPN review is testament to its quality.
First things first, ExpressVPN boasts industry-standard AES-256 encryption combined with a selection of protocols, Perfect Forward Secrecy, and an audited no-logging policy. The PFS feature safeguards end-to-end encrypted messages from being compromised by regularly changing keys, and the key takeaway here is that even if a key were to be compromised, it won't allow the attacker to get through to any past or future messages.
It also has a kill switch to protect you if your connection drops, plus split tunneling, which can route some of your traffic through the VPN while keeping some untouched.
As well as that, Express has a stellar history of reliably unblocking Netflix libraries around the world (including Canada), as well as Hulu, Amazon Prime Video, Disney+ and more. That's quite a cinematic roster, and much of it will be unlocked as part of your subscription if you virtually relocate yourself to a certain country.
Although ExpressVPN is pricier than the competition, a streaming-focused MediaStreamer tool makes up for that by allowing you to stream geo-restricted content on devices that don't natively support a VPN, like Smart TVs and gaming consoles.
Topping out at over 950 Mbps Surfshark and NordVPN are a little faster compared to Express's 750 Mbps, but ExpressVPN still gives you over 20 times the speed needed for streaming in 4K Ultra HD and gaming online, so there's nothing to worry about.
Don't be intimidated by Express's comprehensive list of features – if all you want to do is press a button and get connected, you can do that too. While fine-tuning a VPN is fun for some, we really appreciate how ExpressVPN works perfectly out the box and is perfectly suited for those that just want to plug and play – especially on mobile devices.
Should you face any issue using ExpressVPN, prompt and friendly 24/7 support will help you out in no time at all. And a rich catalog of helpful articles is the cherry on top, particularly useful when you need help on the fly.
Overall, there's not a VPN service out there that can match ExpressVPN. Simply put, it can basically do everything. But, if you're not sure, it also offers a 30-day money-back guarantee so you can test the service. If you change your mind, you'll get a full refund, no questions asked.
Swipe to scroll horizontally
ExpressVPN test results

| Feature | Comments | Rating |
| --- | --- | --- |
| Design | Clean interface with everything very easy to find | ⭐⭐⭐⭐⭐ |
| Ease of use | Easy to use for beginners, and lots of customization options make it equally exciting for tech-savvy users | ⭐⭐⭐⭐⭐ |
| Performance | Fast enough for just about everything you need it for, but Surfshark and NordVPN are admittedly faster | ⭐⭐⭐⭐ |
| Unblocking | Access to every streaming platform you can think of | ⭐⭐⭐⭐ |
| Security and privacy | One of the very best encryption and security measures, including a strict no-logs policy | ⭐⭐⭐⭐⭐ |
| Customer support | 24/7 customer support with tons of helpful guides | ⭐⭐⭐⭐⭐ |
| Price | Those who can afford it won't regret the purchase, but cheaper options are available | ⭐⭐⭐ |
Surfshark: the best cheap Canada VPN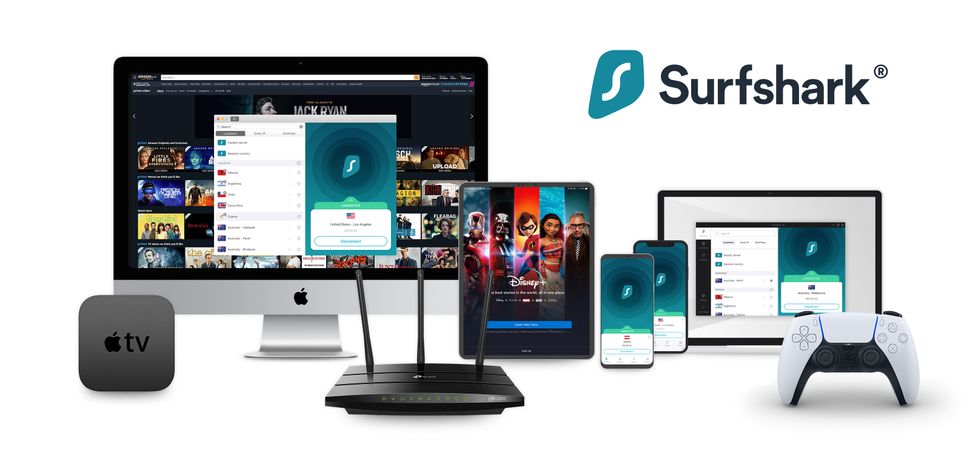 Subscribe if:
✔️ You want unlimited simultaneous connections: with just one Surfshark account, you can protect as many devices as you want.
✔️ You want the fastest speeds: Topping out at 950 Mbps, Surfshark is one of the fastest I've tested, making it an ideal choice for speed obsessives.
✔️ You want a budget-friendly package: Surfshark quite simply offers terrific bang for your buck.
Avoid if:
❌ You need a flawless kill switch: Surfshark's kill switch failed when I tampered with low-level settings, and while that's not going to happen in real life, providers like ExpressVPN and NordVPN are slightly more reliable.
❌ You want a VPN for torrenting: Surfshark supports torrenting, but it doesn't hold a candle to the likes of ExpressVPN or PIA.
❌You want tons of configuration: Surfshark focuses on being very beginner-friendly, and experts may find the lack of customization options unsettling.
Bottom line: ⭐⭐⭐⭐½
Surfshark is your best bet for a family VPN, thanks to its unlimited simultaneous connections. It also offers blazing speeds, 360-degree security, excellent streaming support, and one of the lowest price points in the industry. Try it for yourself with its 30-day money-back guarantee.
If you're on a budget, Surfshark is my top-rated cheap VPN – and it just so happens to be an excellent VPN for Canada, too. With all the features you need and none you don't, my Surfshark review found that it's faster than any other at a fraction of the price.
With AES-256 encryption and several protocols including WireGuard, plus an ad blocker, kill switch, tracker-free web browsing, antivirus, and even a built-in data breach notifier, its desktop clients are powerful and reliable. It's easy to install and provides quick access to Surfshark's 3,200+ servers worldwide – with around 90 of them in Canada itself.
Although its server count is not as impressive as Nord or PIA, it's present in a staggering 100 countries (including China) and is a force to reckon with when it comes to bypassing geo-restrictions on streaming sites.
From BBC iPlayer to Netflix and everything in between including Hulu, Prime Video, and YouTube, you'll be able to binge your favorite movies and TV shows no matter where you are.
Peaking at an excellent 950 Mbps, Surfshark is one of the fastest VPNs when using the WireGuard protocol. That said, its OpenVPN speeds of 130 Mbps fall behind some of the industry heavyweights.
However, that will only be a problem if you want to use Surfshark on a third-party app, want to install it on a router, or need to use obfuscation (known as Camouflage mode in Surfshark-speak). For everything else, you can just set the apps to use WireGuard and enjoy lightning-fast speeds.
The mobile apps are polished and professional, offering a very simple way to get connected anywhere in the world. There's a nifty NoBorders mode that gives you a list of the best-performing servers near you so that you can choose the fastest one.
What's more, they also solve one of ExpressVPN's only downfalls – with unlimited simultaneous connections, you can cover as many devices as you like, whether that's 5 or 105. If you need whole-family cover, Surfshark is an excellent choice.
Some users may find Surfshark's apps too simple, and beyond protocols and the kill switch, there's not a lot to change – but that really won't matter to many, and the provider's charm is in its simplicity. It's cheap, easy, and reliable. What more could you want?
Swipe to scroll horizontally
Surfshark test results

| Feature | Comments | Rating |
| --- | --- | --- |
| Design | A minimalistic, fun, and intuitive design that will make beginners very happy | ⭐⭐⭐⭐⭐ |
| Ease of use | Simple apps on all platforms, and navigation is a cakewalk | ⭐⭐⭐⭐⭐ |
| Performance | The fastest among all the VPNs I've tried | ⭐⭐⭐⭐⭐ |
| Unblocking | Effortlessly unblocked every streaming site I tested it with | ⭐⭐⭐⭐ |
| Security and privacy | The kill switch could use some tweaks, but everything else is top-notch | ⭐⭐⭐⭐ |
| Customer support | 24/7 friendly support with no shortage of guides | ⭐⭐⭐⭐ |
| Price | Its value for money is second to none | ⭐⭐⭐⭐⭐ |
NordVPN: the fastest Canada VPN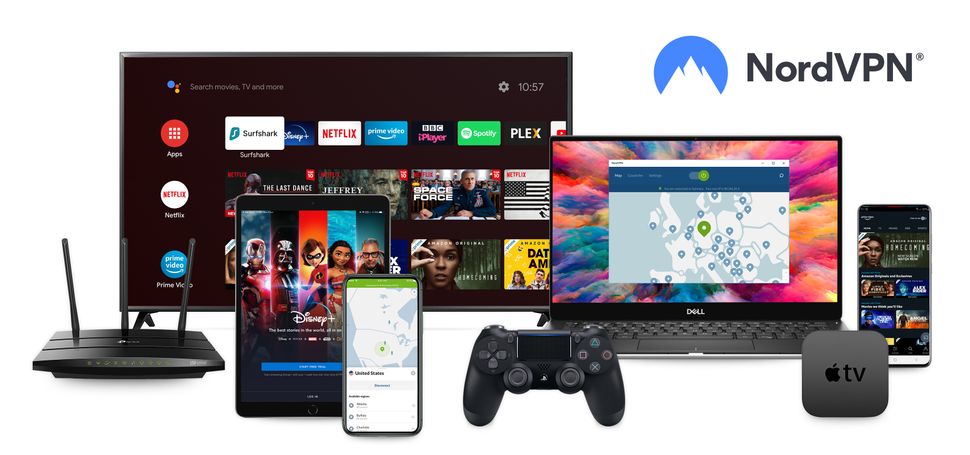 Subscribe if:
✔️ You need a VPN for streaming: NordVPN unblocked every streaming site I threw at it in my testing.
✔️ You want an all-in-one solution: besides nailing the basics with strong encryption and an audited no-logs policy, NordVPN impresses with its add-ons, including antivirus, malware and ad-blocking, double encryption, and more.
✔️ You need a trustworthy VPN at a reasonable price: NordVPN delivers on all fronts (speed, unblocking, security, and ease of use), all while remaining an affordable solution to the average user.
Avoid if:
❌ You want servers everywhere: while NordVPN has tons of servers in and around Canada, it's present in a total of 60 countries which is significantly less than rivals Surfshark and ExpressVPN.
❌ You need a VPN for your family: Nord's 6 simultaneous connections are underwhelming, especially when you have providers like Surfshark and PIA offering unlimited connectivity.
❌ You want the simplest of interfaces: NordVPN is certainly a delight for beginners, but its map-style interface is not the easiest to work with, especially on mobile.
Bottom line: ⭐⭐⭐⭐½
NordVPN is one of the most popular names in the industry and is extremely likable as a security software with the essentials and a built-in antivirus for extra safekeeping. It's also a Netflix and streaming beast, ideal for those who want to watch their favorite content from anywhere in the world.
NordVPN is arguably the biggest name in the VPN world, so it's no surprise it works great as a Canada VPN. With class-leading privacy features and streaming power to match, my NordVPN review found it to be one of the best services around today, and it's also really easy to use.
The provider has over 400 servers located in Canada, and that all but guarantees you'll be able to get great speeds for streaming and regular browsing no matter where you're located. Plus, with over 5,000 servers worldwide, if you're on holiday or on a business trip, you should be able to get connected with ease.
It's not only one of our top-rated Netflix VPN services, but it also knocks it out of the park when it comes to unblocking. From niche Netflix libraries to Aussie sites 9Now and 10Play, I tested it with everything, and it passed with flying colors.
Plus, a top speed of over 950 Mbps puts it at the upper echelon of the fastest services around, and it offers a worry-free streaming experience.
For those looking for ultimate privacy, Nord has a lot to offer. You'll get AES-256 encryption as standard, a good kill switch, and a range of protocols including the speedy in-house NordLynx.
NordVPN has also recently been independently audited, which should allay any fears about the company's 2018 data breach.
NordVPN is a runaway winner when it comes to additional security features, and an in-built antivirus, a data breach scanner, dark web monitoring, NordLocker cloud storage, and NordPass password manager separate it from its peers as it's more a complete security package and not just a VPN solution.
Also, its fairly new Meshnet feature is unique innovation unmatched by any other provider, and looks like it could offer a ton of power for gamers, streamers, and anyone else who wants to share an encrypted network with up to 60 of their friends.
NordVPN offers a great range of apps for tons of devices, but do be aware that the interface can be a little awkward as a mobile VPN – I'd much rather see a list of servers than a map.
It's worth noting that only 6 simultaneous connections slightly dampen Nord's overall appeal, especially when providers such as Surfshark and PIA allow you to protect unlimited devices on a single plan.
However, if you're looking for a trusted name in cybersecurity, you could do a lot worse than NordVPN.
Swipe to scroll horizontally
NordVPN test results

| Feature | Comments | Rating |
| --- | --- | --- |
| Design | A fun and intuitive design, but there's still some clutter to get rid of | ⭐⭐⭐⭐ |
| Ease of use | The map-style interface takes some getting used to, but the apps are generally very simple | ⭐⭐⭐⭐ |
| Performance | Lightning-fast speeds make it one of the fastest around | ⭐⭐⭐⭐ |
| Unblocking | Powerful unblocking capabilities get access to all popular and obscure libraries | ⭐⭐⭐⭐⭐ |
| Security and privacy | Solid encryption, a proven no-logs policy, and add-ons like a built-in antivirus and password manager make it an all-rounder | ⭐⭐⭐⭐⭐ |
| Customer support | 24/7 friendly and professional customer support with tons of helpful guides | ⭐⭐⭐⭐⭐ |
| Price | Excellent value for money, although it's a touch expensive | ⭐⭐⭐⭐ |
Private Internet Access: great for torrenting
Subscribe if:
✔️ You want tons of servers: PIA has thousands of servers in Canada alone, plus a server in every US state. No matter where you are, you'll always have a PIA server near you.
✔️ You need a VPN that has proven its claims: PIA appeals to privacy-conscious users, and it's the only VPN provider to have proven its no-logs policy in court twice.
✔️ You want a VPN that's light on your pocket: PIA undercuts Surfshark as the cheapest provider on our list thanks to a price tag of just over two dollars a month.
Avoid if:
❌ You want security add-ons: PIA is certainly more affordable than top providers like ExpressVPN and NordVPN but it falls short when it comes to offering nifty tools such as password manager and built-in antivirus.
❌ You want a simple VPN: While it's still easy to use, PIA's multitude of settings could be intimidating to newbies.
❌ You want a lightning-fast VPN: PIA isn't slow by any stretch of the imagination, but services like Surfshark and NordVPN are admittedly faster.
Bottom line: ⭐⭐⭐⭐
Private Internet Access is an affordable VPN with lots of power under the hood, thanks to a massive server network, unlimited simultaneous connections and customization options, and a verified no-logs policy. It's not the fastest, but it's sufficiently quick and unblocks just about everything.
In my most recent Private Internet Access review, I found that the provider has recently upped its game, both in terms of its network and its general usability.
Boasting more individual servers than all of its competitors, PIA has thousands of servers in Canada alone, meaning it's super simple to find a speedy connection wherever you are in the country. It nails it as a US VPN too thanks to having a server in all of the 50 states.
The most notable addition to PIA's armory is unlimited simultaneous connections. The number was previously 10, and thanks to this mammoth jump, PIA is now on par with Surfshark as far as being an ideal choice for those looking to cover a lot of devices on a single subscription is concerned.
If you're looking to unblock Netflix, YouTube, Disney+, or Amazon Prime Video, you're in luck, as in my testing, PIA got us access without a hitch. The Aussie streaming site 10Play caused some issues in my last round of testing, but in my most recent tests this seems to have been cleared up, making PIA a very good streaming VPN.
In addition to the essentials like a kill switch, split tunneling, and AES-256 encryption, PIA is also the only VPN to have proven its no-logs policy in court, twice, ensuring complete peace of mind.
Privacy-wise, PIA is seriously impressive. With a comprehensive zero-logging policy alongside interesting advanced features like port forwarding and a command line tool that allows you to write your own scripts that automate the program, it'll definitely appeal to the techier user.
There's a lot to play around with – from encryption level to server location and everything in between, you can craft an entirely custom experience for yourself.
However, beginners may find this many options overwhelming, and although a well-put-together resource catalog and 24/7 customer support are of great help, there's no arguing that services like ExpressVPN and Surfshark are tailor-made for beginners with everything easy to find and understand.
For those using mobile devices, PIA functions well as both an iPhone VPN and an Android VPN, and although the apps aren't quite as polished as the very best, it's still great to use on the go.
One of the few negatives is that PIA's connection speeds are fairly slow compared to the competition, but with WireGuard connections reaching more than 510Mbps, these speeds should be satisfactory for just about any user – and for the price, it's a great value Canada VPN.
Swipe to scroll horizontally
Private Internet Access test results

| Feature | Comments | Rating |
| --- | --- | --- |
| Design | Tons of customization options can make it a bit complex | ⭐⭐⭐⭐ |
| Ease of use | Excellent for experts who know their way around, but it's not too beginner-friendly | ⭐⭐⭐ |
| Performance | Decent speeds but not as quick as Surfshark or NordVPN | ⭐⭐⭐⭐ |
| Unblocking | Thousands of servers mean there's hardly a streaming platform it doesn't unblock | ⭐⭐⭐⭐ |
| Security and privacy | A no-logs policy that has been proven in court twice alongside best-in-class configuration | ⭐⭐⭐⭐⭐ |
| Customer support | No shortage of helpful guides, and 24/7 customer support pull through nicely | ⭐⭐⭐⭐ |
| Price | Excellent for those pinching for pennies | ⭐⭐⭐⭐⭐ |
Proton VPN: Swiss security + great free version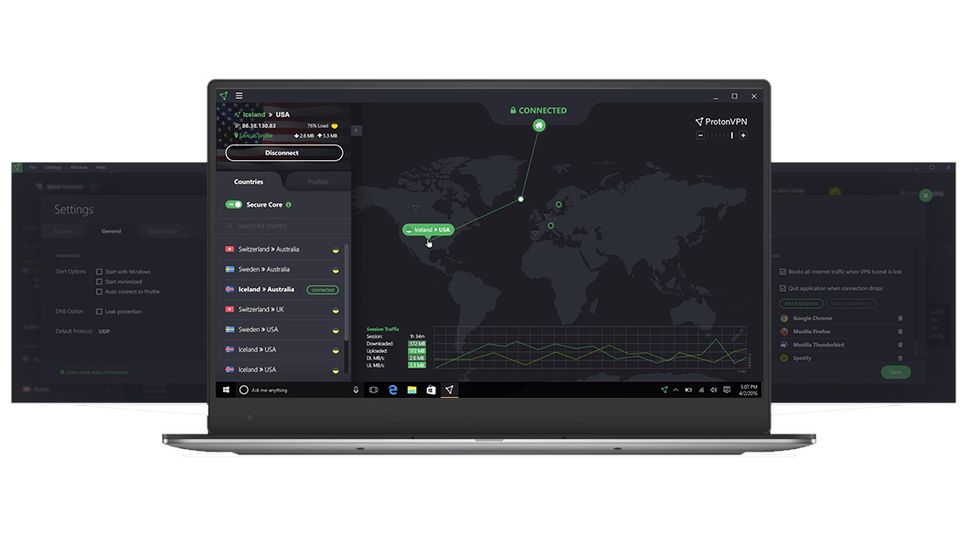 Subscribe if:
✔️ You want a self-sufficient VPN: Proton VPN comes with an auto-connect feature, meaning that you connect to the VPN once and you're always protected.
✔️ You want a Linux VPN: Proton VPN is one of the few providers to operate a graphical user interface (GUI) on Linux devices, making it a go-to choice for Linux users.
✔️ You want a reliable VPN: Swiss privacy laws and open-source apps open for inspection at any time make Proton VPN a great choice for privacy purists.
Avoid if:
❌ You want to stream on the free plan: Unlike PrivadoVPN, Proton VPN's free plan does not come with unblocking capabilities, and it's only adequate for normal day-to-day usage.
❌ You're on a tight budget: Proton VPN's paid plans are feature-rich, but their pricing goes against them when it comes to competing with industry giants like Surfshark and PIA.
Bottom line: ⭐⭐⭐⭐
Proton VPN is an excellent choice for privacy-focused individuals as its independent audits, open-source platforms, and strict privacy laws are some of the most foolproof around. You can try it risk-free with its limited free plan or enjoy its full potential with a premium plan on a 30-day money-back guarantee.
Proton VPN is a benchmark for what security in a VPN looks like, and on the back of an incredibly impressive Proton VPN review, here it is on yet another top 5 list.
Although it has fewer servers in Canada than rivals Surfshark and PIA, it's a great fit for those looking to globetrot Netflix in privacy, as in my testing it was able to unblock UK, US, and Canadian libraries – much better than lot of the competition. Plus, it can access BBC iPlayer, Prime Video, YouTube, and more.
It's worth noting that although Proton VPN has a fantastic free VPN, it doesn't come with unblocking capabilities as that's reserved for paid users only. That said, the limited free plan provides access to servers in the US, so those in and around the region (Canada included) will be able to make the most of Proton's free offering.
Privacy is also a high priority for Proton VPN, and as well as a full bare-metal DNS network and safe servers all over the world, you'll also be able to use the Secure Core feature.
Essentially, this routes your connection through an ultra-secure server (Iceland, Switzerland, or Sweden) before sending it on to your location of choice. This is great if you also need a UAE VPN, Turkey VPN, or any other similar risky location by ensuring your identity is protected even if your endpoint is compromised – an already extremely unlikely circumstance at the worst of times.
Like Private Internet Access, Proton VPN too offers open-source apps, meaning anyone with the necessary expertise will be able to access its code and check for vulnerabilities to assure themselves of the service's reliability.
Thanks to the very stringent and secure Swiss privacy laws at its core and an always-on VPN feature for round-the-clock protection, Proton VPN is as good as it can get for you if you're a privacy purist.
One minor drawback could be its 10 simultaneous connections, which although very reasonable, is bittersweet – sweet because it's more than Express and Nord and bitter because it's less than Surfshark and PIA.
Overall though, Proton VPN is a seriously potent, private VPN, and while it does lack live chat support (right now), it's definitely worth considering if privacy is at the top of your list.
Swipe to scroll horizontally
Proton VPN test results

| Feature | Comments | Rating |
| --- | --- | --- |
| Design | Dynamic and intuitive design with the dark mode at its heart | ⭐⭐⭐⭐ |
| Ease of use | The mobile apps are seamless, but desktop users have some understanding to do | ⭐⭐⭐⭐ |
| Performance | Sufficiently quick for every use case | ⭐⭐⭐⭐ |
| Unblocking | Gets past all major streaming sites with ease | ⭐⭐⭐⭐ |
| Security and privacy | Very privacy-focused with open-source apps, an always-on VPN feature, and superb encryption | ⭐⭐⭐⭐⭐ |
| Customer support | Not the most prompt, but tons of self-help resources won't leave you in the lurch | ⭐⭐⭐⭐ |
| Price | A handy free plan for standard use, but the premium plans have steep pricing | ⭐⭐⭐ |
Update Notes
This time around, I've added more depth to the provider reviews and they're now supported by various boxes, namely "Subscribe If" and "Avoid If." These aim to help you pick out the best option for your needs, depending on your use case.
The "Test Results" table at the end of each individual review will give you a quick round-up of how that VPN fairs on the most important fronts.
As always, I've double-checked each provider's facts and figures including the number of servers, devices the VPN is available on, features, and pricing, so you have the most up-to-date information when choosing the best Canada VPN.
How to choose a Canada VPN
Most users will want a good all-rounder as their Canada VPN. Rock-solid privacy and a watertight zero-logging policy come first, and will ensure your data stays private from your ISP, the government, and any other dodgy snoopers on public Wi-Fi.
Then, excellent apps for a good range of devices will be important for most, as staying protected on the go is just as important as at home. Streaming support is also a big plus, and in my testing the most private services are also the best for this, so no sacrifices need to be made.
Overall, I rate ExpressVPN as the very best Canada VPN. With plenty of servers both in and outside Canada, top streaming support and excellent, audited privacy credentials, it's the full package.
How we test the best Canada VPNs
Every six months my team of experts and I undertake a comprehensive review process of the best providers. Our expert team tests the reliability of apps on a range of devices, digs deep to find flaws, and sees if features like kill switches are truly up to task.
We also test them with streaming services – in this case, access to Canadian sites is prioritized – to see if they're able to unblock everything a potential user might want it to.
Servers located in Canada are also a must here, and every provider on this page has a good range of Canadian IPs to choose from.
Finally, we judge how good a package the VPN provides as a whole. This includes comprehensive speed testing on our 1Gbps uncontested line, checking out the live chat support, seeing how intuitive the apps are, and any extra goodies like bundled antivirus or darkweb monitoring.
Best Canada VPN FAQ
What is the best Canada VPN?
In short, I consider ExpressVPN to be the #1 VPN for Canada available today. With unbeatable privacy, tons of servers, great speeds and excellent streaming potential, it's the full package. However, if you're looking for a slightly cheaper alternative, Surfshark will cover all your bases for less than $2.50 a month.
Why do I need a Canada VPN?
The two biggies are privacy and streaming.
If you follow the news you'll know that online freedoms are gradually getting eroded in Canada and the US (well, the whole world, really), so having a VPN is the first and easiest step to take in making sure you're looking after your data.
By anonymizing all your traffic, a good Canada VPN can help you avoid hackers and trackers, targeting advertising, ISP throttling and so much more – check out our mega page on VPN uses to learn about everything they can do.
Also, streaming is a huge part of our lives now, but if you head overseas it's quite likely you won't be able to access the content that you're used to. By using a VPN you'll be able to spoof your location back home, giving you access to everything you're used to.
You'll also be able to explore different regional streaming services from your own home in the same way – just pick a server and get going.
Can I get a Canada VPN free?
While free Canada VPNs do exist, you need to be careful. Also, you have to be aware that every free service has its drawbacks.
You'll likely be subjected to daily or monthly data caps, ranging from the generous to the pathetic, and you also probably won't get the same high speeds as you would if you paid for a service.
Some are also known to inject adverts into your browsing, which is one of the main things people use VPNs to avoid.
If you won't be using you VPN much at all, a free service could work. However, if you want to stream, game, or even just have it on all day, you'll need something fully fledged – and with Surfshark starting at around $2.50 a month, you won't have to pay much either.
Is a VPN legal in Canada?
Using a VPN in Canada is entirely legal, and having one installed on your computer does not incriminate you in any way.
However, Just because VPNs can make it possible to 'get away' with illegal activities such as pirating content and software, using one does not suddenly make illegal acts legal.
We in no way condone using a VPN to perform illegal activities, but we can also reassure you that in Canada, having a VPN subscription alone is nothing to worry about.