Delivering both quality and quantity, the BBC is a bastion of British media. However, if you're a Brit abroad, you'll notice that you'll be totally unable to watch the BBC – not without a BBC iPlayer VPN, that is.
The BBC is only available in the UK, and is subject to something called 'geo-blocking'. This restricts access in any other country, so if you want to binge Happy Valley, Top Gear or Peaky Blinders, or simply watch the Six O'Clock News, you're out of luck. The best VPN for iPlayer gets around this by making you appear to be in the UK, effectively tricking the BBC website into showing you content abroad.
However, surprisingly few providers work as a BBC iPlayer VPN. So, to get started, just pick from our recommendations below, get your tea brewing, and connect to a UK VPN server to enjoy everything good old Blighty has to offer.
What makes a great BBC iPlayer VPN?
Besides the requisite speedy connections required to stream in HD, your chosen BBC iPlayer VPN should have a good amount of servers in the UK and have a good history of being able to unblock iPlayer (obviously).
A robust support team, ideally with 24/7 live chat will also be very useful – should you discover your iPlayer VPN suddenly can't unblock the site, a quick message may get you back up and running in a matter of moments. It's also worth going for a service that's simple and easy to use, alongside delivering great privacy.
Our top pick ExpressVPN fulfils every one of these criteria, but we've rounded up several more that are worthwhile alternatives. So, all you need to do is keep scrolling to find out how to watch BBC iPlayer anywhere.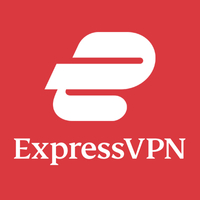 1. ExpressVPN – excellent security and iPlayer performance
If you need access to iPlayer – whether that's because you're abroad or it's blocked on your network – ExpressVPN is a reliable way of doing so. With tons of UK servers and super intuitive apps, it's never been so easy to unblock content. Plus, you'll now get three months free with a 12-month plan.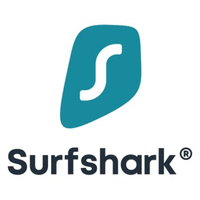 2. Surfshark – the best-value iPlayer VPN on the market
For bargain hunters who want to watch Bargain Hunt, Surfshark will be a seriously tempting proposition. At less than $2.50 a month, it's the most affordable way to reliably unblock iPlayer whether you're in Hull or Hungary.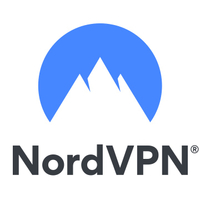 3. NordVPN – big name is excellent for iPlayer
If you want all-round online protection and the power to watch iPlayer anywhere in the world, NordVPN is also a great choice. With over 5,000 servers worldwide and a good selection in the UK, it's fast and reliable, plus it's great value, too.
The best iPlayer VPN today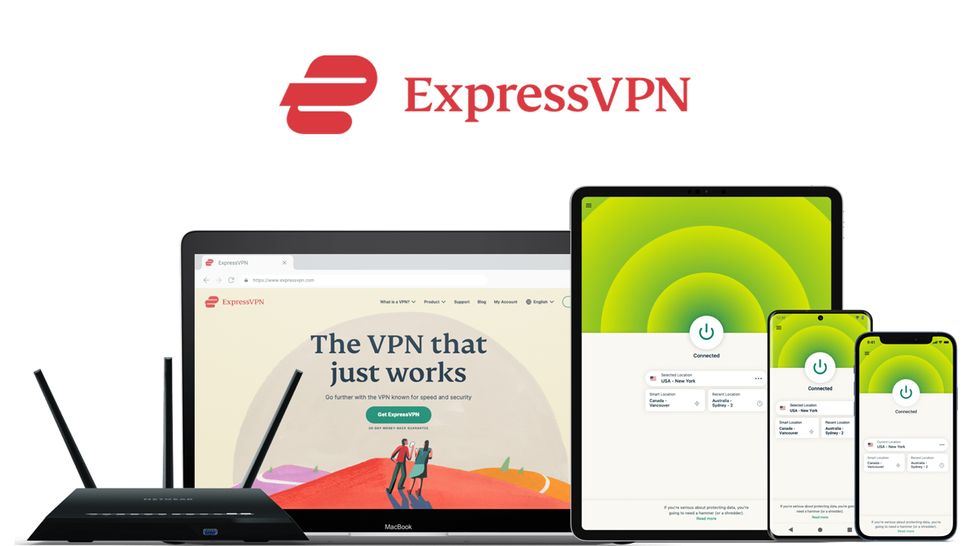 If you're after our #1 BBC iPlayer VPN, we'd have to recommend ExpressVPN. Not only is it our top-rated VPN overall, but in our ExpressVPN review we found it to be perfect for streaming iPlayer thanks to its great selection of servers, great speeds and, of course, that fact it can get you access in the first place.
What's more, ExpressVPN is renowned for its excellent customer service. If something goes wrong while you're watching iPlayer, you'll be able to launch a live support chat immediately as agents are available 24/7.
Another ExpressVPN bonus is a diverse set of apps for devices such as the Fire TV Stick and game consoles. With other VPNs, you could end up spending hours fiddling with your Wi-Fi router to connect these devices – not so here, as you'll have a dedicated app right in the store, ready to download.
Some of these devices rely on Express's MediaStreamer tech, which allows you to access blocked content through the use of Smart DNS rather than using VPN servers. This means that you can use ExpressVPN to unblock content on tons of devices like Samsung Tizen TVs that don't support true VPN connections. Be aware, though, that it doesn't provide the security benefits of a real VPN on these devices.
Like pretty much all VPNs, ExpressVPN has had moments where it has been unable to access iPlayer. In our experience, though, these have always been rectified in good time – and that gives us confidence in its iPlayer support in the future. If you ever experience this, it's well worth shooting the 24/7 live chat team a message. In our experience they've always been able to help, and can offer guidance on which servers will work for iPlayer any number of other streaming sites.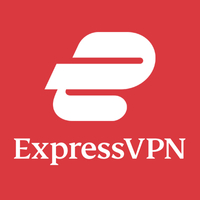 Get 3 months FREE of the best iPlayer VPN
iPlayer is a world-class streaming service, and ExpressVPN can really provide. Plus, by signing up to the 1-year plan, Tom's Guide readers can save by getting three free months of ExpressVPN. That's 15 months for the price of 12 – not bad for the best iPlayer VPN on the market.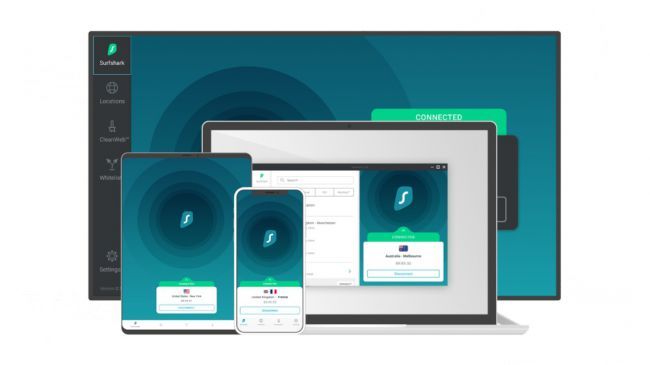 Our Surfshark review demonstrates that there's no need to break the bank in order to access a top-quality iPlayer VPN. As long as you're willing to sign up for 2 years, Surfshark is easily the best cheap VPN on the market today.
In our most recent testing, Surfshark also delivered a clean sweep of streaming unblocking, accessing not only iPlayer but Netflix, Amazon Prime, and Disney+. That's an improvement from our last round of testing, where it struggled with Amazon, and puts it in contention with ExpressVPN.
Thankfully, even though it's affordable, Surfshark doesn't lack any important VPN features. Your browsing data will be secure with thanks to 256-bit AES encryption and protocols like IKEv2, OpenVPN and WireGuard – plus the apps are incredibly easy to use no matter what platform you're on, making iPlayer access super simple.
It's worth noting that in our last round of testing, Surfshark proved to be the fastest VPN of them all. With connections of over 950Mbps on a 1Gbps line, it certainly won't be slowing you down.
One of Surfshark's party pieces is its unlimited connections policy – this is almost unheard of in the industry, and having it combined with such a rock-bottom price offers excellent value. Overall, while it can't quite compete with the pricier providers in terms of sheer power and configuration, Surfshark is a cheap BBC iPlayer VPN option that doesn't scrimp on quality – plus you'll also have 30 days to claim your money back if you don't love the service.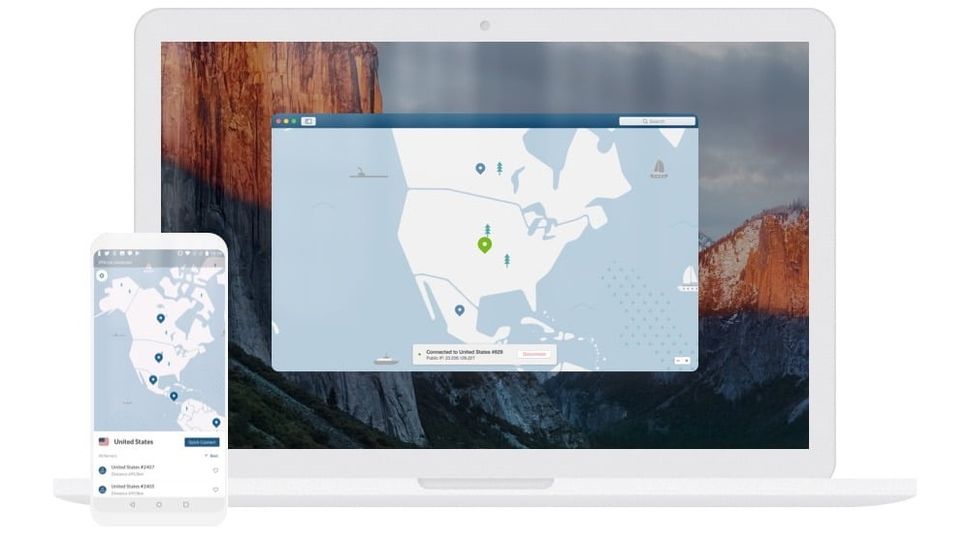 NordVPN has been a fixture of our best iPlayer VPN list for a long time now thanks to its large UK network and value-adding bonus features. While connected to the web via Nord, you'll be protected from malware and phishing ads through NordVPN's CyberSec tech – learn more in our NordVPN review.
Also, you can rest assured that your information will stay private because NordVPN employs powerful encryption and DNS leak protection. And, if you're still not convinced, thanks to a 30-day money-back guarantee you'll have the freedom to figure out whether the NordVPN package is right for you.
In previous testing, we've had to install Nord's browser extension to unblock iPlayer – and while that wasn't necessary this time, it's worth keeping in mind in should you go for Team Blue
Overall though, NordVPN is one of the strongest streaming VPN services on the market, and we highly recommend it.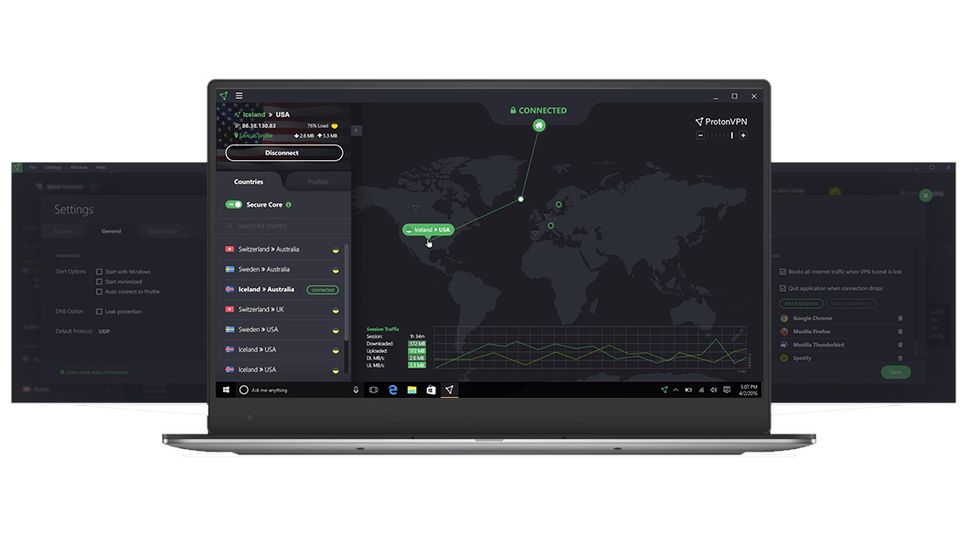 Proton VPN is well-known as a secure, private VPN service, but in the last year or so it has also proved itself as a seriously capable VPN for unblocking a ton of content – BBC iPlayer included.
In our testing it had no problem working as an iPlayer VPN, and each timed we tried we were able to watch whatever we wanted on iPlayer when connected to a UK server. Plus, if you subscribe to Netflix or just about any other streaming service, you'll be able to use Proton VPN with them, too.
One downside to Proton VPN is the fact that it doesn't support quite as many devices as other providers. If you only stream on your phone or laptop that won't be an issue, but if you're looking for a Smart TV VPN, Proton VPN's lack of Smart DNS service lets it down slightly. However, its recently introduced Fire Stick VPN app shows that the provider is committed to upgrading its service regularly.

Although Private Internet Access has been around for over a decade, it's still improving – in fact, in our most recent Private Internet Access review, it has performed better than ever, and it's especially good as a BBC iPlayer VPN.
It successfully accessed iPlayer in our testing, and what's more, it's a great Netflix VPN, unblocking a number of regional libraries as well as Disney Plus, Amazon Prime Video, and more.
For those that know how to use them, PIA's extra features like Port Forwarding will be very useful, especially if you're planning on using it as a torrenting VPN, but new users and those who want a simpler interface may find that they get in the way of a seamless experience. It does, however, have the most VPN servers of any VPN on the market, topping out at over 10,000 worldwide.
Overall, PIA is well worth considering, and it's also excellent value.

iPlayer VPN FAQ
What is the best BBC iPlayer VPN?
From the results of our in-depth testing, we consider ExpressVPN to be the best iPlayer VPN. It's fast, reliable, easy to use, and offers excellent privacy features.
If you're looking for a cheaper iPlayer VPN, it's worth considering Surfshark. It offers most of the features of ExpressVPN, but at a fraction of the price.
How do we test iPlayer VPNs?
To ensure we're giving you up-to-date information on these iPlayer VPN providers, we regularly test them to make sure they're keeping up with the competition. This is our process:
First, we fire up the VPN to be tested, and connect to the automatically selected server in the UK – this best reflects what the majority of users will be doing.
We then head over to iPlayer and attempt to watch its exclusive content. We do this both in private browsing/Incognito mode and on a regular browser, note any differences, and repeat a number of times to check for any discrepancies.
We then note down the results, and update any relevant guides and articles if necessary.
Why doesn't every service work as an iPlayer VPN?
While almost every VPN has the power to relocate you by routing your connection through a server in a different country, relatively few have the power to unblock streaming services.
Most can act as a YouTube VPN, unblocking region-restricted content, thanks to the fact that YouTube has relatively lax VPN usage rules. Essentially, it's pretty easy to get around it.
Other services like Netflix and Amazon Prime are trickier, though. To access Netflix a VPN has to put work into avoiding the blocks and check in place, and Amazon also take into account where your subscription is based/being paid from.
However, in terms of VPN blocking, iPlayer is usually the most difficult to unblock. That's probably because there are no ad and it's free to use in the UK – so there's a lot of reasons why people overseas would want to get access. Thus, only the very best services can get you watching.