Using a torrenting VPN is essential – period. Sharing P2P is a very convenient way of downloading large files, but it's not the most privacy-friendly activity. By using one of the best VPNs, you can effectively hide your IP address, and even change your location. It can even help speed up your connection if your ISP subjects you to connection throttling.
Torrenting exposes you to unknown files from anonymous sources. While accidentally downloading copyright-infringing files is a real danger, it's not the only risk. When you share P2P, your activity becomes available to the public, so staying anonymous is a must. That's why my team of experts and I at Tom's Guide have compared dozens of VPN providers and rounded up the 5 best torrenting VPNs.
We test every aspect of these services, including server optimization for P2P sharing, speed, privacy, customer support, price, and more. Read on to find out which torrent VPNs will keep you anonymous no matter what you do online. But if you're in a hurry, here are our top 3 picks right now:
The top 3 best torrenting VPNs at a glance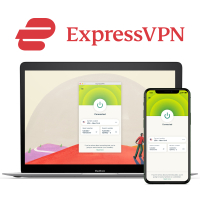 1. ExpressVPN – The best torrenting VPN
ExpressVPN is an excellent choice for just about everything from torrenting to streaming and bypassing restrictions in privacy-invasive countries. It has tons of server locations and offers class-leading privacy features with lots of unique add-ons.
It's super simple to get up and running, and experts will enjoy a good amount of customization under the hood. Don't miss out on the 1 year of unlimited cloud storage + 3 months of extra protection for free, and try it without putting any money on the line with a 30-day money-back guarantee.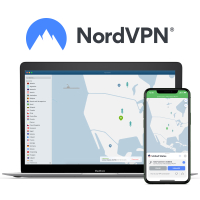 2. NordVPN – Great speeds and top privacy features
NordVPN excels as a torrenting VPN, with hundreds of P2P servers across the globe. It's one of the most secure VPNs thanks to built-in antivirus, zero-logging, two kill switches, and years of proven track record.
With more servers than rivals ExpressVPN and Proton VPN, fast speeds, and friendly 24/7 support, NordVPN offers a perfect quality-cost mix. If you're not sure, there's a 30-day money-back guarantee so that you can try the service risk-free before committing.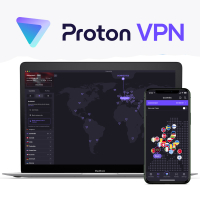 3. Proton VPN – P2P performance in perfect privacy
Proton VPN is an open-source platform based out of Switzerland with tons of security features. An advanced split tunneling system, an always-on VPN feature, and special servers for extra safekeeping make it a comprehensive torrenting solution.
It's a touch expensive but reasonably fast, and offers more simultaneous connections than both ExpressVPN and NordVPN. Try it out risk-free with a 30-day money-back guarantee.
Our complete list of 2023's best torrenting VPNs
Subscribe if:
✔️ You want the best security money can buy: ExpressVPN offers a comprehensive security suite with an audited no-logs policy, excellent encryption, a built-in password manager, and other handy features.
✔️ Torrenting is your #1 priority. Every one of ExpressVPN's servers is optimized for P2P, so it's as easy as picking the nearest server and connecting.
✔️ You want to stream everywhere: with the most individual server locations among all the VPNs I've tested, ExpressVPN is the best choice for unblocking content from around the world.
Avoid if:
❌ You're on a budget: while ExpressVPN provides tremendous value for its price, it's an expensive pick. Services like PIA and NordVPN are superb for those with a strict budget.
❌ You want to torrent on a number of devices: If you want more than 5 simultaneous connections, consider looking at PIA which provides unlimited simultaneous connections.
❌ You want a VPN with built-in antivirus: while ExpressVPN is one of the most complete VPNs in terms of security, it doesn't come with an antivirus which its rivals like NordVPN do.
Bottom line: ⭐⭐⭐⭐⭐
ExpressVPN is an excellent choice if you're looking for a fast, secure, and beginner-friendly VPN for torrenting. Its superior unblocking, wide coverage and foolproof features ensure a smooth experience, irrespective of whether you're using it as a streaming or travel buddy, or both! Try it risk-free with a 30-day money-back guarantee.
ExpressVPN is my #1 all-purpose VPN, and it's no surprise to me that it comes out on top in the race for the best torrenting VPN as well. Not only does it have full torrenting support on every server, but it provides WebRTC leak protection, private DNS servers, and Perfect Forward Secrecy, which uses a unique key every time you connect and every 60 minutes afterward.
Your real IP addresses won't be vulnerable to leaking, even if you have a naughty browser that holds onto your data from previously opened tabs. The ExpressVPN browser extension comes with an option to disable WebRTC from the settings.
Express boasts both a kill switch and split tunneling, and combined with a strict, independently audited policy of no activity or connection logs, it offers the most complete torrenting VPN package I've had the pleasure of testing.
Split tunneling allows you to protect your connection to a torrent client via the VPN, leaving other online activities, such as browsing or gaming, as regular internet traffic.
ExpressVPN is fast, but the likes of Surfshark and NordVPN are a little faster. Still, with average download speeds of around 560 Mbps, I had no trouble downloading large files in my recent round of testing. The speed is also more than enough for streaming in 4K Ultra HD, given that you only really need around 20 Mbps for the most quality streaming experience.
As one of the best streaming VPNs, ExpressVPN unblocks just about everything, from popular streaming platforms like Netflix and Amazon Prime Video to niche libraries and services like 10Play. This is made possible by its wide network of servers around the globe – 26 server locations in the Asia-Pacific region alone, for example.
ExpressVPN is also one of the easiest VPNs to use, thanks to its auto-connect feature, straightforward app interfaces, and 24/7 friendly support. The overall package is ideal for small families or individuals with multiple devices – no matter the device type – but those looking to cover a large number of devices on a single subscription might be better off considering Surfshark or PIA.
While it costs marginally more than some of its rivals, it's not worth scrimping on a torrenting VPN as there's often a lot at stake – and if it turns out it's not for you, then there's a 30-day money-back guarantee too.
Swipe to scroll horizontally
ExpressVPN test results

| Feature | Comments | Rating |
| --- | --- | --- |
| Design | Clean and simple design that's easy to navigate | ⭐⭐⭐⭐⭐ |
| Ease of use | Super simple to set up and use for beginners but has lots of customizable options for experts as well | ⭐⭐⭐⭐⭐ |
| Performance | Great speeds, but competitors like NordVPN are faster | ⭐⭐⭐⭐ |
| Unblocking | Unblocks every streaming platform other than a couple of niche locations | ⭐⭐⭐⭐ |
| Security and privacy | In short, class-leading privacy and security | ⭐⭐⭐⭐⭐ |
| Customer support | Friendly professionals available 24/7 for assistance | ⭐⭐⭐⭐⭐ |
| Price | Pricey, but delivers value for its price | ⭐⭐⭐ |
The fastest torrenting VPN
Subscribe if:
✔️ You want an all-in-one solution at a reasonable price: NordVPN excels on all fronts, from speed and privacy to unblocking and reliability, and all that at a good price, making it a comprehensive solution for just about everybody.
✔️ You want a VPN for Netflix: NordVPN is the best Netflix VPN and will get you access to even niche locations like Japan.
✔️ You want built-in antivirus: NordVPN does a clean sweep in terms of privacy and security by offering a built-in antivirus at no extra charge.
Avoid if:
❌ You want unlimited simultaneous connections: NordVPN allows a maximum of 6 simultaneous connections. While that may be enough for small families and individuals, I'd recommend PIA for coverage for unlimited devices.
❌ You want access everywhere: Although NordVPN has more servers than its competitors, it's slightly restricted in terms of the number of countries and locations.
❌ You want a simpler interface: Nord's UI on mobile is a little busy with its map interface.
Bottom line: ⭐⭐⭐⭐½
NordVPN offers a seriously comprehensive security suite that includes additional extras like antivirus alongside a world-class VPN. It's very useful for torrenting, but be aware that if sharing P2P is your priority, ExpressVPN has a greater number of optimized servers. For the price, though, NordVPN is a very tempting proposition.
NordVPN pushes its arch-rival ExpressVPN all the way as the top VPN for torrenting. Thanks to powerful encryption, a choice of protocols, two kill switches, DNS leak blocking, and zero-logging, there's plenty here to keep you safe.
The Double VPN feature routes your online traffic through two servers instead of one. By encrypting your data twice, it ensures your data remains private at all costs. You can pay via cryptocurrency for even more anonymity, and the Onion over VPN feature rounds up this set of privacy tools by giving you access to the Tor network without ever having to download the browser.
While not all servers are P2P supported, there are hundreds in the US, UK, and plenty more across the globe that do support torrents. And, since the VPN will connect you to the best P2P server in your location when it detects torrenting traffic, the process is painless too.
With more servers than Express and Surfshark, combined with a streaming-focused SmartPlay feature and peak speeds of 820 Mbps as per my recent testing, NordVPN is an absolute streaming beast. The DNS-based SmartPlay feature evades VPN blocks put in place by various streaming sites, granting you access to all streaming platforms, including Netflix, iPlayer, Prime Video, Hulu, and YouTube.
NordVPN's WireGuard-based proprietary tunneling protocol, NordLynx, further adds to the overall speed and lagless experience.
An externally audited no-logs policy by the reputable PricewaterhouseCoopers and a special program encouraging just about anyone to report any security troubles with NordVPN make its already comprehensive security suite even better.
One of the few letdowns I found with the service was the surprisingly low number of simultaneous connections – just 6. At a time when services like Surfshark and PIA are offering unlimited simultaneous connections at lower prices, it's a little disappointing to see the world's biggest VPN be so stingy.
Overall, NordVPN is a delight for privacy purists. The service prides itself on foolproof security, with top-of-the-line encryption and security measures, including a built-in antivirus and blockers to keep irritating ads, pop-ups, and malware at bay.
Swipe to scroll horizontally
NordVPN test results

| Feature | Comments | Rating |
| --- | --- | --- |
| Design | A fun design, but a little clunky at the same time | ⭐⭐⭐⭐ |
| Ease of use | The apps are easy to use but the map-style interface isn't the easiest to understand | ⭐⭐⭐⭐ |
| Performance | One of the fastest providers I've tested | ⭐⭐⭐⭐⭐ |
| Unblocking | The best for Netflix but it's equally capable for every other streaming platform | ⭐⭐⭐⭐⭐ |
| Security and privacy | A delight for privacy purists with a comprehensive security suite, including an in-built antivirus | ⭐⭐⭐⭐⭐ |
| Customer support | 24/7 friendly support with lots of helpful guides | ⭐⭐⭐⭐⭐ |
| Price | Excellent value for money but more affordable options are available | ⭐⭐⭐⭐ |
Unbeatable Swiss security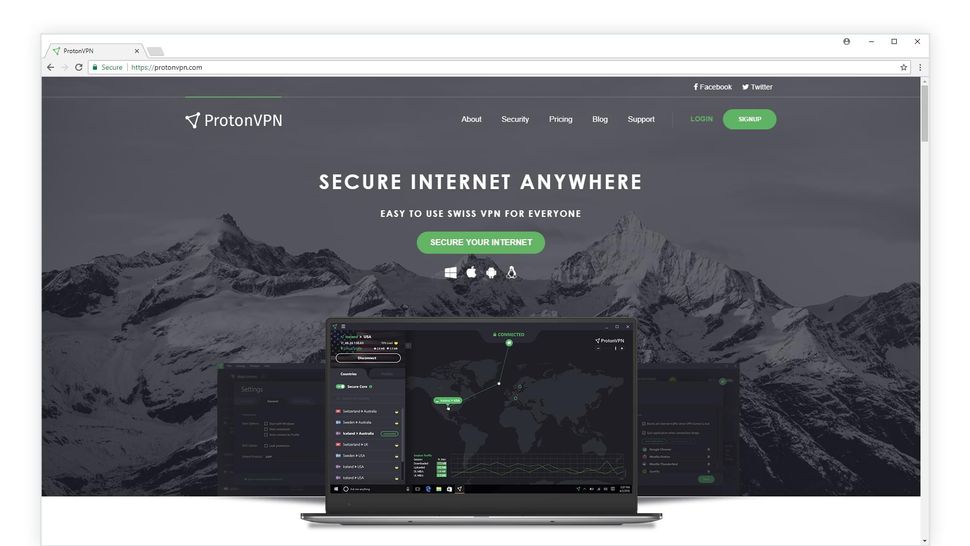 Subscribe if:
✔️ You want an open-source VPN: Proton VPN is a fully open-source platform, meaning you can inspect it anytime and verify its claims.
✔️You want a VPN for Linux: Proton VPN is one of the few providers to come with a graphical user interface for Linux devices.
✔️ You want plenty of simultaneous connections: Proton VPN can cover up to 10 devices at a time, more than rivals ExpressVPN and NordVPN.
Avoid if:
❌You want a free torrenting VPN: Proton VPN has a completely free plan for normal usage – access to 100 servers in 3 locations with unlimited data – but it doesn't come with torrenting abilities.
❌ You want lots of server options: with over 2,900 servers, Proton VPN is a little behind some of the industry leaders in terms of connectivity options.
❌ You want a budget VPN: Proton VPN isn't incredibly expensive, but there are cheaper alternatives in PIA and NordVPN.
Bottom line: ⭐⭐⭐⭐½
Proton VPN offers a compelling package, with an always-on VPN feature and proprietary technology to increase server speeds. This Swiss provider is open-source, and is very reliable when it comes to torrenting. Sign up for its free plan or try the whole package risk-free with a 30-day money-back guarantee.
From the creators of Proton Mail, Proton VPN is a high-quality torrenting VPN – and in my Proton VPN review, I found that it just keeps getting better and better, now rivaling the behemoths that dominate the industry.
Proton is clearly targeted at a more VPN-savvy crowd – ExpressVPN will appeal to newbies more than Proton VPN will – but it's still more than simple enough to use for most.
If you're comfortable with more robust, detailed apps and prioritize Swiss privacy above all else, though, Proton may well be your best choice. Switzerland is known for its strict privacy laws, plus it's outside the US and EU jurisdiction and not a member of the '14 Eyes' surveillance network, giving Proton VPN an upper hand on the privacy front.
With 190 P2P-optimized servers and over 2,900 regular servers, Proton VPN doesn't offer the widest range, but in my testing I had no problems downloading torrents and experienced absolutely no slow-down. This means these servers aren't too crowded, and you can expect a pretty seamless experience.
While other VPNs provide a standard multi-hop feature, Proton VPN takes it up a notch. Its Secure Core servers route your internet traffic through secure locations like Switzerland, Sweden, and Iceland before finally connecting you to your chosen destination.
This extra safekeeping ensures that your activity logs and personal information remain private and away from prying eyes such as hackers, ISPs, and governments. However, for most users this is an unnecessary step, and it's worth noting that you'll make a trade-off in terms of speed when activating Secure Core.
On that note, Proton VPN's WireGuard speeds are pretty good.; Topping out at over 500 Mbps in my speed tests, it's not the fastest, but it's more than speedy enough for almost any domestic internet, and connections are very reliable too. That's not it, though – Proton VPN employs a proprietary VPN Accelerator technology that claims to boost server speeds by up to 400%.
With a kill switch, an advanced split tunneling system, and fully audited and open-source apps, all of these factors come together to make Proton VPN a very compelling VPN for torrenting – and you can also test out its free VPN plan (although this doesn't support torrenting).
Swipe to scroll horizontally
Proton VPN test results

| Feature | Comments | Rating |
| --- | --- | --- |
| Design | Handy and dynamic design | ⭐⭐⭐⭐ |
| Ease of use | Plenty of customization, but not the simplest interface | ⭐⭐⭐ |
| Performance | Fast enough for torrenting, though not as fast as Surfshark and NordVPN | ⭐⭐⭐⭐ |
| Unblocking | Pretty good range of streaming services unblocked | ⭐⭐⭐⭐ |
| Security and privacy | Top-notch security by a Swiss provider with an open-source platform | ⭐⭐⭐⭐⭐ |
| Customer support | 24/7 support with no shortage of guides but surprisingly there's no live chat | ⭐⭐⭐⭐ |
| Price | Free plan is very useful, but paid plans aren't exactly cheap | ⭐⭐⭐⭐ |
Subscribe if:
✔️ You want unlimited simultaneous connections: you can cover any number of devices with a single PIA subscription without worrying about getting logged out on any of them.
✔️ You want a cheap VPN: considering its rich catalog of security and streaming-oriented features, PIA is great value and one of the best bargain picks.
✔️ You want a VPN with a proven track record: PIA has proven its no-logs policy twice in court, meaning it's reliable and delivers exactly what it promises.
Avoid if:
❌ You want to stream content on 10Play: PIA gets past every streaming platform other than the Aussie 10Play, so if your watchlist is mostly that, consider ExpressVPN or NordVPN.
❌ You want a fast provider: while PIA offers the fastest OpenVPN speeds, its WireGuard speeds aren't a match for the likes of NordVPN.
❌ You want to pay via bank transfers: there's no dearth of payment options with PIA, but surprisingly bank transfers are not included.
Bottom line: ⭐⭐⭐⭐½
Private Internet Access is the best torrenting VPN for those on a budget. Besides a verified no-logs policy, It offers unlimited simultaneous connections, more servers than any of its rivals on this list, and interesting features like port forwarding, which experts will really appreciate. Try it first-hand with a 30-day money-back guarantee.
Private Internet Access offers over 20,000 servers, all of which support P2P torrenting, and like any good torrenting VPN there are no bandwidth restrictions whatsoever.
Port forwarding allows the VPN to redirect connections around a NAT firewall, and this ensures your torrenting speeds stay as fast as possible – although I only recommend this for those who know what they're doing, as it could open you up to further threats. Alongside that, you'll also get the requisite kill switch and split tunneling to further optimize your P2P experience.
In my Private Internet Access review, I found PIA to be one of the most configurable VPNs in my testing, with fairly easy-to-navigate settings where you can shuffle around options, including your server location, encryption level, and more. That said, the same customization plays against its appeal for beginners, but the good thing is there's 24/7 professional support with tons of helpful guides in case you need any help.
PIA's key attraction, though, is its unbeatable value-for-money proposition and unlimited simultaneous connections. At just a little more than two dollars a month, you can use PIA to cover any number of devices and device types – from Windows and Mac to routers and Linux, where it comes with a graphical user interface. Even providers like ExpressVPN only offer a command-line interface.
There's no cost-cutting on the security front at all. It's one of the few services to have proven its no-logs policy in court, and that too, twice. And it's fully open-source – just like Proton VPN – meaning you can inspect its code anytime to reassure yourself of its privacy.
With the fastest OpenVPN speeds around and overall decent WireGuard speeds (510 Mbps), PIA holds up well performance-wise, although it doesn't stack up against some of the fastest VPNs like Surfshark and NordVPN. There isn't too much to complain about PIA's streaming performance, but if your watchlist is mostly 10Play, consider Express or Nord. For every other streaming platform, PIA is smooth sailing – HD, no buffering, you name it.
Alongside a zero-log policy and its interesting MACE blocking tech, PIA offers an industry-standard 30-day money-back guarantee. While it's not a slick as some others, PIA is a good-value torrenting VPN that runs on plenty of devices and will keep you safe.
Swipe to scroll horizontally
Private Internet Access test results

| Feature | Comments | Rating |
| --- | --- | --- |
| Design | Lots of customization options, but the apps aren't as slick as others | ⭐⭐⭐ |
| Ease of use | Those used to VPNs will appreciate the technical aspects but beginners may find it overwhelming | ⭐⭐⭐ |
| Performance | mid-range speeds which are perfectly serviceable | ⭐⭐⭐⭐ |
| Unblocking | Only bested by a select few bigger providers | ⭐⭐⭐⭐ |
| Security and privacy | Class-leading privacy features with a proven no-logs policy | ⭐⭐⭐⭐⭐ |
| Customer support | Very useful guides plus live chat | ⭐⭐⭐⭐ |
| Price | One of the best bargain picks | ⭐⭐⭐⭐⭐ |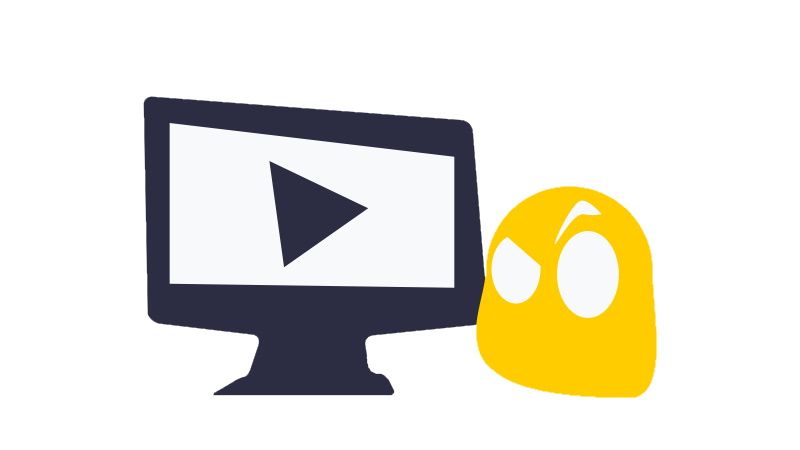 Subscribe if:
✔️ You want an easy-to-use torrenting VPN: CyberGhost allows you to select a server to automatically connect to when you launch your torrent application – no manual inputs necessary once you've done that.
✔️ You want ample time to test the service: CyberGhost offers a whopping 45-day money-back guarantee – the longest in the industry.
✔️ You're on a budget: Priced at less than three dollars per month, CyberGhost competes with PIA as my best budget torrenting VPN.
Avoid if:
❌ You want a good streaming VPN: Even with a handsome server count, CyberGhost couldn't unblock UK Netflix and Disney Plus in my last round of testing.
❌ You want a VPN for your large family: Although CyberGhost's 7 simultaneous connections are decent, competitors such as PIA offer unlimited simultaneous connections.
❌ You want an exhaustive library of help resources: While CyberGhost's support agents are friendly and professional, its website resources could use more depth.
Bottom line: ⭐⭐⭐⭐½
CyberGhost comes with dedicated functionalities for a superior torrenting experience, and is ideal for beginners looking for an easy-to-navigate VPN with plenty of customization. However, for the vast majority, I'd recommend ExpressVPN, NordVPN, or PIA depending on your budget.
From the get-go, you'll be able to tell that torrenting is a priority for CyberGhost, as the VPN will automatically configure itself to deliver the best torrenting experience. And, in fact, in my CyberGhost review, I found these specializations one of the Romanian provider's best features.
That means you don't have to fuss around with protocols or testing servers randomly to try and find the best P2P performance – CyberGhost knows what you want to do, and it'll make it happen. It even has a great big 'Torrent Anonymously' button to make the whole process entirely idiot-proof.
A feature I'd like to see in every torrenting VPN is CyberGhost's App Protection. Essentially, this means you can configure the VPN to automatically connect to a server of your choice when you launch a particular app. In practice, the app in question will be your torrent client, and once you've set that up, you won't even need to open CyberGhost to get protected.
Although not at the top of my list, CyberGhost impresses with over 9,000 servers – much more than the likes of ExpressVPN and NordVPN. Also, the servers are all nicely spread out in 91 countries, which again trumps most of its rivals' reach.
One of CyberGhost's core attractions is its ease of use, thanks to its very navigable interface and intuitive design that's easy to customize even for beginners. Add to this prompt and capable customer support and a help center rich in resources, and you get one of the best beginner-friendly VPNs.
With industry-standard AES-256 encryption and a range of VPN protocols, an intuitive kill switch, blockers for ads and trackers, and a no-logs policy audited by Deloitte, CyberGhost does very well as far as user security and privacy are concerned.
For streaming, though, it's hard to recommend CyberGhost – the service failed to unlock UK Netflix and Disney Plus in my last round of testing. That said, the VPN is quicker than most, with the WireGuard and OpenVPN connections peaking at 730 Mbps and 380 Mbps respectively. Most other VPNs capped out at around 150 Mbps when I set them to use their OpenVPN protocol.
Overall, CyberGhost is a good VPN, but being priced similarly to PIA but delivering slightly less means it's hard to recommend it instead. However, CyberGhost does offer a lengthy 45-day money-back guarantee, so there's plenty of time to test it out if you fancy giving it a go.
Swipe to scroll horizontally
Private Internet Access test results

| Feature | Comments | Rating |
| --- | --- | --- |
| Design | Intuitive design with easy customization options for beginners | ⭐⭐⭐ |
| Ease of use | Fairly simple UI with a navigable interface | ⭐⭐⭐ |
| Performance | Moderately fast, enough for everything you may need it for | ⭐⭐⭐⭐ |
| Unblocking | Decent unblocking, but couldn't get past UK Netflix and Disney Plus | ⭐⭐⭐ |
| Security and privacy | Highly secure with an advanced implementation of the auto-connect feature | ⭐⭐⭐⭐⭐ |
| Customer support | Helpful support agents but website resources aren't comprehensive at all | ⭐⭐⭐ |
| Price | Great price point with an ever better money-back guarantee of 45 days | ⭐⭐⭐⭐⭐ |

How to choose a VPN for torrenting
When it comes to choosing the perfect VPN for torrenting, there are a few key features to look for.
First of all, make sure that your chosen provider allows P2P activity on most, if not all, of its servers. Thankfully all the providers on this page permit torrenting through their servers.
Excellent privacy and security features should come next – after all, what's the point of using a torrenting VPN if it leaks your data or drops connections mid-download?
Speed is also crucial. If you're downloading a torrent with few seeders, you don't want to be slowed down even more by a sluggish VPN.
Finally, if you think you'll use them, extra features like port forwarding may be useful. However, we recommend only activating these features if you know what you're doing, as improper usage can result in inferior protection.
Update Notes
In the latest round of editing, I've added new elements to every provider review, from "Subscribe If" and "Avoid If" boxes to the "Test Results" tables. These aim to simplify the strengths and weaknesses of the VPNs in a more concise manner besides facilitating transparent and effective comparisons between all the services.
I've also expanded on the individual reviews, adding more depth and, all in all, making the page a one-stop solution for anyone looking for the best torrenting VPN.
Last but not least, I've fact-checked all the information that previously existed on the page, including server count, devices a VPN is available on, and more of the like, and have updated them such that they're relevant to the present time scenario.
Best torrenting VPN FAQ
Is using a VPN for torrenting legal?
Torrenting itself isn't illegal – it's simply sharing information in small packets across different machines. This allows for fast and efficient transfers between computers, which is also known as P2P sharing.
The practice only becomes illegal when you use it to share content which is owned by someone else – for example, a movie that's owned by a media company which you're not paying for.
Torrenting VPNs are also totally legal, and should be used whenever you're sharing P2P, regardless of what you're downloading. So, as long as the files you're downloading are legal, the rest of the process is as well.
What features make a great VPN for torrenting?
To get the best possible personal security and ensure anonymity, you'll want to be sure that your VPN is one that operates a clear 'no logs' policy. This means that the VPN won't record any data that can identify you and, in the unlikely situation that the VPN is compelled to give evidence, it won't have any to give.
Another thing to take into consideration is connection speed, since you'll probably be sharing large files when using your torrenting VPN.
No leaking, as you'd imagine, is also vitally important. Many media companies are now running networks of monitoring nodes which can join torrent swarms and collect IP addresses. So if you're using a VPN that has leak protection, you won't have to worry about being on that list.
Can a VPN make torrenting faster?
In short, yes! Torrenting is a prime activity that your ISP will monitor, and many will throttle your connection if they detect you engaging in P2P sharing.
Throttling essentially means that your ISP makes you connection slower to either discourage certain activities or conserve bandwidth. It's not only done for torrenting individuals, either – people using lots of bandwidth for streaming or online gaming can also see their connections drop for no apparent reason.
A VPN hides what you're using your connection for, and if your ISP can't see that you're torrenting, it can't make the decision to throttle your connection. Therefore, if you find connections vastly dropping when torrenting, a VPN could help bring you back up to speed.