Plastered all over torrenting sites and constantly repeated on forums and Reddit, it's clear that you quite simply need to use a torrenting VPN However, it's still frequently disregarded – especially by those don't torrent often. This can result in dire consequences though, so no matter whether you're a casual sharer or a daily torrent freak, using the best VPN is absolutely essential.
Torrenting exposes you to unknown files from anonymous sources. While accidentally downloading copyright-infringing files is a real danger, it's not the only risk. When you share P2P, your activity becomes available to the public – if you don't believe us, check out this website (opens in new tab) to see what's been downloaded on your IP address – so staying anonymous is a must.
NB: We do not condone illegal torrenting, and our advice is only intended to assist legitimate torrent users seeking extra security.
What makes a great torrenting VPN?
The two most important features are impeccable privacy and excellent connection speeds. Many providers satisfy those demands though, so extra features like split tunneling, a kill switch, port forwarding and fully audited apps and servers should also be considered when choosing a torrenting VPN.
Check how the VPN performs in other areas, too. While your primary use may be to torrent safely, if your VPN can also access geo-blocked Netflix libraries or has a quality apps for all your devices, that's a nice added bonus.
Overall, we consider ExpressVPN to be the top dog when it comes to torrenting thanks to its excellent speeds and 100% P2P-compatible server network. However, we've also rounded up a number of useful alternatives that may suit you better – all you need to do is read on to learn about the best torrenting VPNs available today.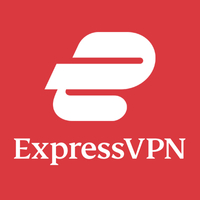 (opens in new tab)
1. ExpressVPN – The best torrenting VPN (opens in new tab)
Overall, we consider ExpressVPN to be the best torrenting VPN on the market. Every one of its 3,000+ servers is P2P optimized, and it's fully audited so you can trust its privacy. Plus, you'll get three months free through Tom's Guide, and a 30-day money-back guarantee.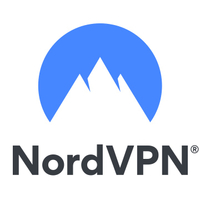 (opens in new tab)
2. NordVPN – Great speeds and top privacy features (opens in new tab)
Although it's hasn't been designed from the ground up to be a VPN for torrenting, NordVPN still performs very well. With incredible speeds, stable apps and a great range of servers, it's definitely worth considering – and regular discounts mean it's often very affordable, too.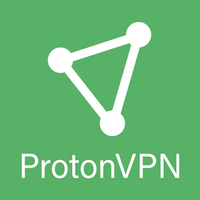 (opens in new tab)
3. Proton VPN – P2P performance in perfect privacy (opens in new tab)
Proton VPN is one of the best torrenting VPNs on the market, with dedicated servers, advanced split tunnelling features, open-source and fully audited apps, plus excellent connection speeds – plans currently start from $4.99 a month.
Our complete list of 2022's best torrenting VPNs:
(opens in new tab)
Simply put, ExpressVPN is the top VPN out there right now – and that's in part due to the fact that it's perfectly suited to keeping you safe when torrenting.
A quality VPN for torrenting should have plenty of security features to keep you safe, and that's exactly what ExpressVPN delivers. Not only does it have full torrenting support on every server, but it provides WebRTC leak protection, private DNS servers and Perfect Forward Secrecy, which uses a unique key every time you connect and every 60 minutes afterwards.
Beyond excellent privacy, ExpressVPN also provides good connection speeds – essential for any torrenting VPN. Connections to servers in your home country will remain fast, and its wide server network means you'll be able to pick from a whole host of overseas connections to make sure you're connected close to home.
Express boasts both a kill switch and split tunnelling, and combined with a strict, independently audited policy of no activity or connection logs, it offers the most complete torrenting VPN package we've had the pleasure of testing.
However, as with any VPN, users can run into issues – if you do, Express has got you covered with its 24/7 live chat support. The helpful team will get you torrenting in a matter of minutes rather than hours, and they're also great for recommending the best servers when streaming global content on sites like Netflix.
While ExpressVPN costs marginally more than some of its rivals, it's not worth scrimping on a torrenting VPN as there's often a lot at stake – and if it turns out it's not for you, then there's a 30-day money-back guarantee too.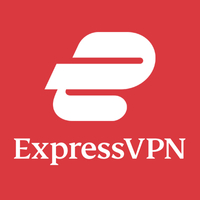 (opens in new tab)
Tom's Guide readers get 3 months free from ExpressVPN (opens in new tab)
Sign up for 12 months with ExpressVPN and you'll get 3 months additional coverage for free. And don't forget, if you just want to give it a try with no obligation, there's a 30-day money back guarantee in place that you can rely upon without any quibbles.

(opens in new tab)
Known for its stringent security measures, NordVPN has made a name for itself as a great VPN for torrenting. Thanks to powerful encryption, a choice of protocols, two kill switches, DNS leak blocking and zero-logging, there's plenty here to keep you safe.
While not all servers are P2P supported, there are hundreds in the US, UK and plenty more across the globe that do support torrents. And, since the VPN will connect you to the best P2P server in your location when it detects torrenting traffic, the process is painless too.
Nord also offers a ton of extra features like payment via Bitcoin, traffic leak protection, Double VPN and Onion over VPN, and it's a great everyday VPN for Netflix and general security. You'll also have access to a good selection of mobile apps.
In our complete NordVPN review, the provider delivered connection speeds of up to 820Mbps – more than enough for even the most hardened torrenter – and with its wide variety of servers, you can't really go wrong here.,
Sign up now on the NordVPN website (opens in new tab)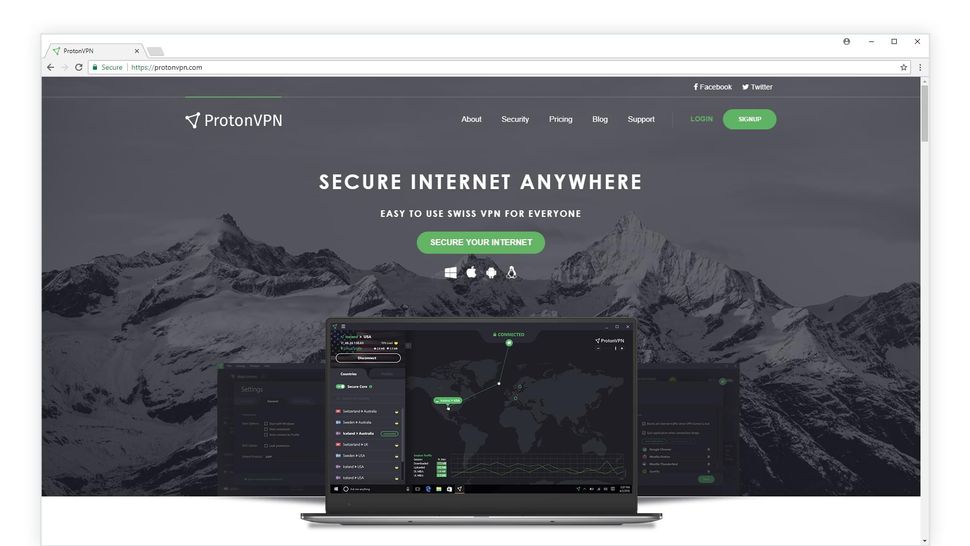 (opens in new tab)
From the creators of Proton Mail, Proton VPN is a high-quality torrenting VPN – and in our Proton VPN review, we found that it just keeps getting better and better, now rivalling the behemoths that dominate the industry.
Clearly targeted at a more VPN-savvy crowd, we won't lie – a product like ExpressVPN will appeal to newbies more than Proton VPN will. If you're comfortable with more robust, detailed apps and prioritize Swiss privacy above all else, though, Proton may well be your best choice.
With 190 P2P-optimized servers, Proton VPN doesn't offer the widest range, but in our testing we had no problems downloading torrents, and experienced absolutely no slow-down – meaning that these servers aren't too crowded.
Backing those specialized servers up are Proton VPN's useful WireGuard speeds. Topping out at over 500Mbps in our speed tests, it's not the fastest, but it's more than speedy enough for almost any domestic internet, and connections are very reliable too.
With a kill switch, an advanced split tunnelling system and fully audited and open-source apps, all of these factors come together to make Proton VPN a very compelling VPN for torrenting – and you can also test out its free VPN plan (although this doesn't support torrenting).
Sign up now on the Proton VPN website (opens in new tab)

(opens in new tab)
Private Internet Access offers plenty of servers, all of which support P2P torrenting, and like any good torrenting VPN there are no bandwidth restrictions whatsoever – but PIA also offers a couple of features not seen in your garden-variety VPN.
Port forwarding allows the VPN to redirect connections around a NAT firewall, and this ensures you torrenting speeds stay as fast as possible – although we only recommend this for those who know what they're doing, as it could open you up to further threats. Alongside that you'll also get the requisite kill switch and split tunnelling to further optimise your P2P experience.
On the performance front, PIA delivered moderate connection speeds of around 510Mbps when using WireGuard. That's not up there with the very fastest VPN services, but for most users that'll be plenty for their domestic Internet connections. On the plus side, in our testing we didn't experience any dropped connections or failures to connect.
Alongside a zero-log policy, PIA offers an industry-standard 30-day money-back guarantee and serviceable live-chat support. While it's not a slick as some others, PIA is a good-value torrenting VPN that runs on plenty of devices and will keep you safe.
Sign up now on the Private Internet Access website (opens in new tab)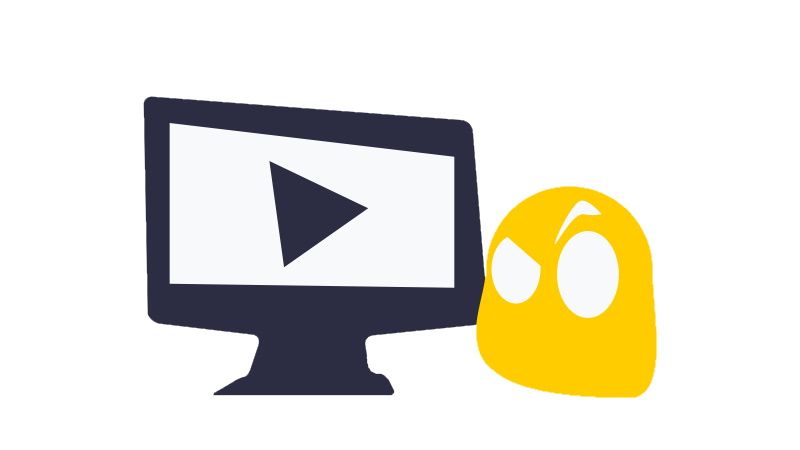 (opens in new tab)
From the get-go with CyberGhost, you'll be able to tell torrenting is a priority, as the VPN will automatically configure itself to deliver the best torrenting experience. And, in fact, in our CyberGhost review we found these specializations one of the Romanian provider's best features.
That means you don't have to fuss around with protocols or testing servers randomly to try and find the best P2P performance – CyberGhost knows what you want to do, and it'll make it happen. It even has a great big 'Torrent Anonymously' button to make the whole process entirely idiot-proof. There's also a clear no logging policy, a reliable kill switch and split tunnelling available, as you'd expect.
A feature we'd like to see in every torrenting VPN is CyberGhost's App Protection. Essentially, this means you can configure the VPN to automatically connect to a server of your choice when you launch a particular app. In practice, the app in question will be your torrent client, and once you've set that up you won't even need to open CyberGhost to get protected.
However, it's not a perfect product. We've noticed that in the six months between our tests, CyberGhost hasn't really implemented any new features and has implemented very few updates in general. Plus, its streaming VPN performance has dropped, with some Netflix locations and Disney+ failing.
Overall, though, it's very cheap and that could be worth the slight sacrifices made in terms of user experience.,
Sign up now on the CyberGhost website (opens in new tab)

Best torrenting VPN FAQ
Is using a VPN for torrenting legal?
Torrenting itself isn't illegal – it's simply sharing information in small packets across different machines. This allows for fast and efficient transfers between computers, which is also known as P2P sharing.
The practice only becomes illegal when you use it to share content which is owned by someone else – for example, a movie that's owned by a media company which you're not paying for.
Torrenting VPN are also totally legal, and should be used whenever you're sharing P2P, regardless of what you're downloading. So, as long as the files you're downloading are legal, the rest of the process is as well.
What features make a great VPN for torrenting?
To get the best possible personal security and ensure anonymity, you'll want to be sure that your VPN is one that operates a clear 'no logs' policy. This means that the VPN won't record any data that can identify you and, in the unlikely situation that the VPN is compelled to give evidence, it won't have any to give.
Another thing to take into consideration is connection speed, since you'll probably be sharing large files when using your torrenting VPN.
No leaking, as you'd imagine, is also vitally important. Many media companies are now running networks of monitoring nodes which can join torrent swarms and collect IP addresses. So if you're using a VPN that has leak protection, you won't have to worry about being on that list.
Can a VPN make torrenting faster?
In short, yes! Torrenting is a prime activity that your ISP will monitor, and many will throttle your connection if they detect you engaging in P2P sharing.
Throttling essentially means that your ISP makes you connection slower to either discourage certain activities or conserve bandwidth. It's not only done for torrenting individuals, either – people using lots of bandwidth for streaming or online gaming can also see their connections drop for no apparent reason.
A VPN hides what you're using your connection for, and if your ISP can't see that you're torrenting, it can't make the decision to throttle your connection. Therefore, if you find connections vastly dropping when torrenting, a VPN could help bring you back up to speed.