The best Fire Stick VPNs – quick links
Using the best Netflix VPN is a super simple way of accessing all the content the streaming site has to offer. Netflix shows different content in different regions, and without the best VPN to change your location, most of it will be off-limits no matter where you are. However, most VPNs can't access this restricted content.
To make the process of choosing a VPN for Netflix simpler, my team of experts and I have tested dozens of providers to shortlist the top 5 Netflix VPNs. In my reviews, I test every aspect of VPNs in real-world conditions – and one of the most important of these is streaming performance.
Keep reading to find out the VPNs that will get you around to your favorite content. But if you need a quick answer, these are the 3 that I think will suit the vast majority of users: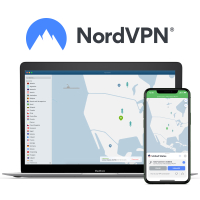 1. NordVPN – the very best Netflix VPN today
NordVPN is simply the best service when it comes to Netflix unblocking. It comfortably accesses geo-restricted international content from almost anywhere in the world. A delight for privacy purists, NordVPN also offers plenty of helpful guides and 24/7 friendly support.
From great speeds for smooth streaming to the class-leading privacy and security features, NordVPN has it all – but if you're not sure it'll suit you, there's a 30-day money-back guarantee so you can try before you commit.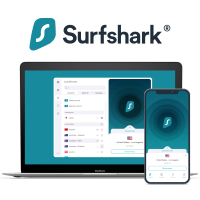 2. Surfshark – cheap with excellent streaming features
Surfshark is one of the fastest services on the market, and with unlimited simultaneous connections and access to just about every streaming platform at a fraction of the price of other VPNs, Surfshark's value for money is unbeatable.
It's compatible with tons of devices, including games consoles and TVs, and it also doesn't compromise when it comes to personal privacy. Try it out risk-free with its 30-day money-back guarantee.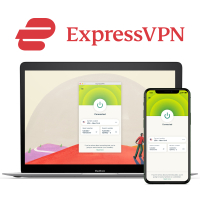 3. ExpressVPN – an excellent premium option
ExpressVPN is a top-rated privacy-focused VPN for Netflix streaming. It unblocks a wide range of Netflix libraries, and the results are consistent. Its excellent encryption means you'll also stay safe online, and it also comes with unique security features like Threat Manager for extra safekeeping.
It has servers in more locations than rivals NordVPN and Surfshark and is the best pick for global access. And, of course, there's a 30-day money-back guarantee in case you change your mind.
Our expert list of the 5 best Netflix VPNs of 2023
Subscribe if:
✔️ You want access to Netflix shows from all over the world: NordVPN can unblock almost any Netflix library you would want it to, including difficult Japanese content.
✔️ You want an all-in-one VPN: NordVPN is fast, reliable, and offers more than enough privacy features, making it a well-rounded pick.
✔️ You prefer to watch Netflix on the TV: NordVPN is compatible with Apple TV and Roku TV, among several other devices.
Avoid if:
❌ You want unlimited simultaneous connections: NordVPN supports a maximum of 6 simultaneous connections. While that may be enough for most users, head over to Surfshark if you want unlimited connections.
❌ You mostly use Netflix on your phone: though not troublesome, the NordVPN Android and iOS apps for mobile phones are a little tricky to use compared to its desktop version.
Bottom line: ⭐⭐⭐⭐⭐
NordVPN is the best Netflix VPN we've tested. With access to almost every library around the world, compatibility with all types of devices, as well as fast and reliable connections, NordVPN is the easy choice here. Try it for yourself with its 30-day money-back guarantee.
NordVPN is possibly the best-known VPN on the market and, it's pretty much unbeatable when it comes to Netflix unblocking. In my recent testing for our NordVPN review, the provider proved itself to be consistently and reliably capable of unblocking just about whatever Netflix library we throw at it. I tested countries like the US, UK, Australia, Canada, and Japan and it unblocked the lot without breaking a sweat.
I also didn't face any trouble unblocking other popular streaming platforms, including BBC iPlayer, YouTube, Amazon Prime Video, ITVX, All4, 9Now, and 10Play.
NordVPN isn't as fast as Surfshark, but its peak speeds of over 820 Mbps are still very impressive, and you can comfortably stream Netflix in HD or 4K without any lag or buffering.
On the privacy front, Nord is also an absolute workhorse. You'll get two implementations of its kill switch – which keep you safe in the rare event of your VPN connection dropping – along with industry-standard encryption, the super-secure NordLynx protocol, and a fully audited zero-logging policy.
Along with having its own private DNS for bypassing DNS-based internet censorship with increased privacy and security, NordVPN boasts a Double VPN (multi-hop) feature, meaning your data is transferred via two VPN servers instead of one, encrypting your data twice.
The mobile app's interface can be a little tricky as its map style can make it difficult to find and choose a server with a small screen. However, the Android app features a conventional alphabetical-order country list upon swiping up, so there's nothing to be worried about if you're an Android VPN user.
Not to forget, you can always get assistance from Nord's 24/7 live chat facility and there are several quality tutorials in case you're stuck somewhere.
If you're after a Netflix VPN that allows you access to almost the entire Netflix global library without sacrificing functionality or speed, NordVPN, with its unblocking capabilities, private DNS and no-logging policy, is a perfect choice. Plus, on the off chance it doesn't work out, you've got a 30-day money-back guarantee to protect you.
Swipe to scroll horizontally
NordVPN test results

| Feature | Comments | Rating |
| --- | --- | --- |
| Design | A fun design but it's not the most intuitive | ⭐⭐⭐⭐ |
| Ease of use | Overall easy to use, but the map-like interface is not the handiest | ⭐⭐⭐⭐ |
| Performance | Some of the highest speeds for Netflix streaming | ⭐⭐⭐⭐⭐ |
| Unblocking | Unblocks Netflix and every other streaming app in most locations | ⭐⭐⭐⭐⭐ |
| Security and privacy | A verified no-logs policy and top-notch encryption with features like a built-in antivirus | ⭐⭐⭐⭐⭐ |
| Customer support | 24/7 expert assistance available | ⭐⭐⭐⭐⭐ |
| Price | Provides ample value for the price | ⭐⭐⭐⭐ |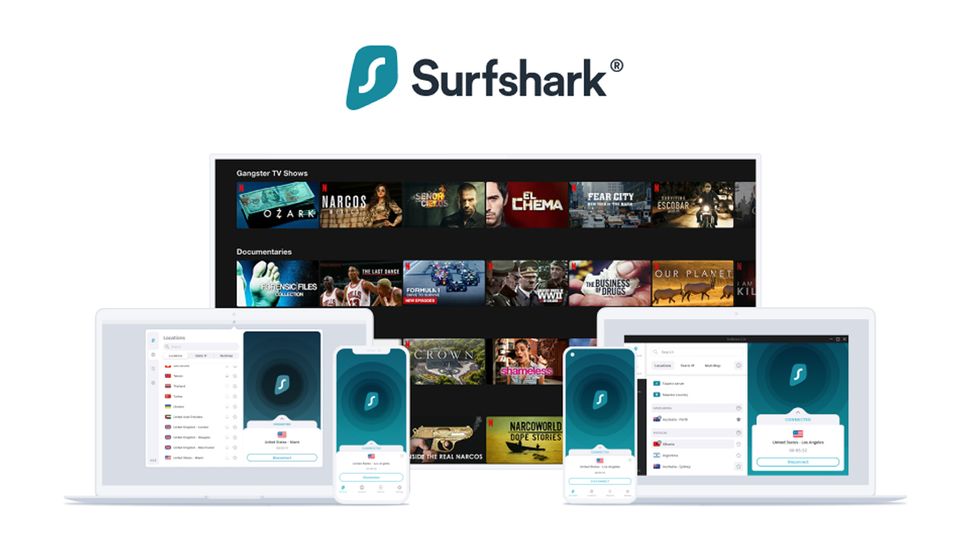 Subscribe if:
✔️ You want a VPN for your entire family: Surfshark's among the few top VPNs that offer unlimited simultaneous connections.
✔️ You have a need for speed: Surfshark is the fastest provider I've tested. With speeds over 950Mbps, you get a smooth and lag-free streaming experience.
✔️ You want the best deal on VPNs: Surfshark arguably offers the very best combination of features and price on the market.
Avoid if:
❌ You want a powerful kill switch: Surfshark's kill switch could potentially leak under extreme pressure, which is not the case with NordVPN or ExpressVPN.
❌ You are a Windows user: Windows users miss out on a couple of features of this VPN like a 7-day trial and a few updates – but really this isn't much of an issue.
Bottom line: ⭐⭐⭐⭐½
Surfshark offers the perfect blend of high-end features, low prices, and of course great performance with Netflix – it's a very viable alternative to NordVPN. You're backed by a 30-day money-back guarantee so in the unlikely scenario that it's not for you, you won't be losing out.
Surfshark is a great VPN for Netflix, and with its exceptional peak speeds of up to 950Mbps – the fastest VPN I've tested – and unfailing unblocking capabilities, it's not difficult to see why. In my Surfshark review I found that it effectively unblocks not only the US and UK but also niche locations like Japan, Canada, and Australia, equaling NordVPN's incredible performance.
One of the best parts of Surfshark is its unlimited simultaneous connections policy. You can run Netflix on as many devices as you like and share your VPN account with your friends and family.
Beyond Netflix, Surfshark is able to access geo-restricted content of BBC iPlayer, Hulu, Amazon Prime Video, Disney+ and many more for when you run out of Netflix shows to watch. With servers in 100 countries, Surfshark adds to the overall streaming experience by effectively blocking cookie pop-ups, ads, and some malware for enhanced privacy and less disturbance when watching content.
Surfshark has had its servers fully audited, which brings peace of mind. The no-logging policy ensures that the VPN does not record your data, connection timestamps, or other online activities. However, it's a little disappointing that the kill switch isn't as strong on the Windows app. In our testing, we managed to make it leak – although this is incredibly unlikely to ever happen in the real world.
Just like NordVPN, it offers polished apps on a huge range of devices like Apple TV, Roku, and even an excellent Fire Stick VPN app. So, if you're looking for a cheap VPN that's useful for streaming and is also secure, fast and easy to use, Surfshark ticks all those boxes.
Overall, Surfshark is a great option for its reliable connection speeds, multiple server locations, and user-friendly interface. Plus, with its affordable pricing plans and a 30-day money-back guarantee, you can try it out risk-free and see for yourself why it's considered one of the top Netflix VPNs on the market.
Swipe to scroll horizontally
Surfshark test results

| Feature | Comments | Rating |
| --- | --- | --- |
| Design | Cool and intuitive design, ideal for beginners | ⭐⭐⭐⭐⭐ |
| Ease of use | Simple to use, no expertise needed whatsoever | ⭐⭐⭐⭐⭐ |
| Performance | The fastest provider I've tested | ⭐⭐⭐⭐⭐ |
| Unblocking | Unblocks most content streaming platforms effortlessly | ⭐⭐⭐⭐⭐ |
| Security and privacy | Strong encryption for safe streaming, but the kill switch needs a few tweaks | ⭐⭐⭐⭐ |
| Customer support | 24/7 reliable customer support assistance but navigation isn't the easiest | ⭐⭐⭐⭐ |
| Price | One of the best budget VPNs | ⭐⭐⭐⭐⭐ |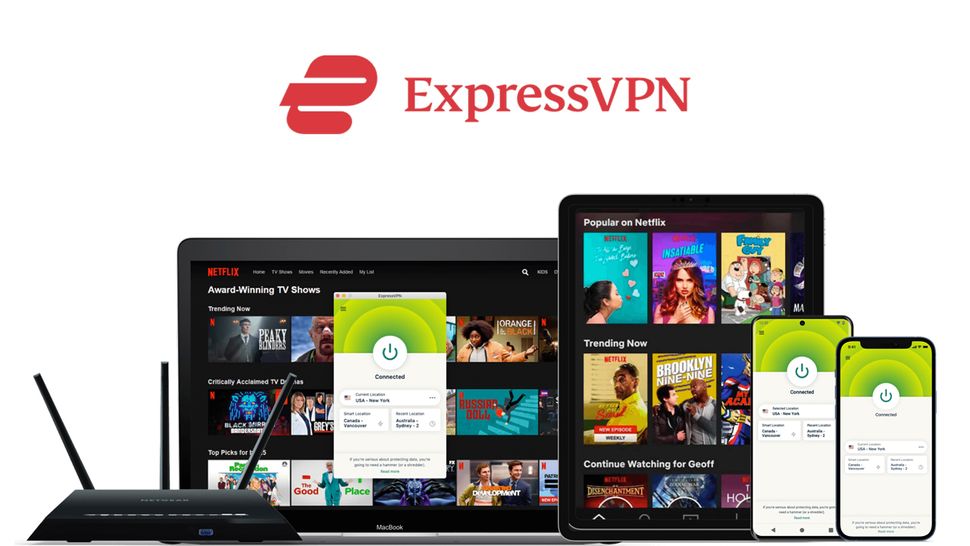 Subscribe if:
✔️ Your top priority is privacy and security: ExpressVPN provides multiple layers of privacy protection with features like a Threat Manager and ad and malware blockers, and with a proven no-logs policy, it's the best privacy option out there.
✔️ You're a K-drama or Asian content fan: ExpressVPN has 26 servers in Asia-Pacific countries alone, which is much higher than most VPNs
✔️ You want a simple interface: ExpressVPN has an extremely simple and user-friendly interface. If you're not tech-savvy, this one's for you.
Avoid if:
❌ You're on a budget: ExpressVPN is a little on the expensive side, but it's well worth the price. For the best bargain picks, consider Surfshark or PIA.
❌ You want a fully-fledged privacy suite: despite being one of the most secure VPN services on the market, other providers like NordVPN offer add-ons like antivirus.
Bottom line: ⭐⭐⭐⭐½
ExpressVPN is great for individuals or small families looking for a secure and stable VPN for Netflix unblocking. It's premium-priced, but you get the best provider for beginners with 24/7 responsive customer support, a wide server network, and arguably the most well-rounded security money can buy. Test it out with a 30-day money-back guarantee.
ExpressVPN is undeniably one of the most prominent names when it comes to VPN services, and while it's marginally pipped by NordVPN and Surfshark as a Netflix VPN, it's still a solid pick. In my last round of testing for my ExpressVPN review, it unblocked Netflix content on most servers from the US, UK, Japan and Australia – just missing out on a couple of smaller locations that NordVPN and Surfshark could access.
If you like to stream Netflix on a number of devices, ExpressVPN's apps are available on a huge amount of tech, from a PC VPN, Mac VPN, Android, and even routers and smart TVs. And no matter where you use the VPN, you get pretty consistent results. Also, it's super easy to understand the minimalist and simple interface across all the versions.
ExpressVPN's strongest suit is its security features, including an intuitive kill switch and enterprise-level encryption of data. It has a unique MediaStreamer tool that allows you to access blocked content on devices that don't natively support VPN connections with greater flexibility than any regular DNS.
With over 3,200 servers in 94 different countries, you'll get access to a wide array of Netflix locations, including tons of Asia-Pacific countries. NordVPN has 5,000+ servers, but across just 60 countries. So, if you're looking for a VPN for global access, ExpressVPN is an ideal pick.
Despite not being the fastest provider when compared to Surfshark and NordVPN, ExpressVPN is still 20 times faster than what you would need for streaming Netflix in 4K.
ExpressVPN has also addressed one of our key complaints. Previously, it only used to offer 5 simultaneous connections, which was one of the strictest on the industry. Now, however, that's been upped to 8, making it more generous than NordVPN. However, it's still not quite a free and easy as Surfshark or PIA, which are unlimited.
A simple way of getting round these restrictions is to set up a router VPN. Express is our top pick for that, and even offers a bespoke router, Aircove, which is available on Amazon.
ExpressVPN is a top choice for Netflix unblocking and with an audited no-logs policy, proprietary security features like the Threat Manager, and great commitment to user privacy, it's an excellent choice for anyone looking to protect their online activities and access geo-restricted content.
Swipe to scroll horizontally
ExpressVPN test results

| Feature | Comments | Rating |
| --- | --- | --- |
| Design | Minimalistic and clean design | ⭐⭐⭐⭐⭐ |
| Ease of use | Best suited for beginners, but also very configurable for more tech-savvy users | ⭐⭐⭐⭐⭐ |
| Performance | Not the fastest but still more than adequate for streaming in HD and 4K | ⭐⭐⭐⭐ |
| Unblocking | Unblocks a ton of Netflix locations, but misses out on a couple of niche libraries | ⭐⭐⭐⭐ |
| Security and privacy | Jam-packed with numerous security features | ⭐⭐⭐⭐⭐ |
| Customer support | Friendly professionals available 24/7 for assistance | ⭐⭐⭐⭐⭐ |
| Price | Not among the cheapest VPNs but worth every dime | ⭐⭐⭐ |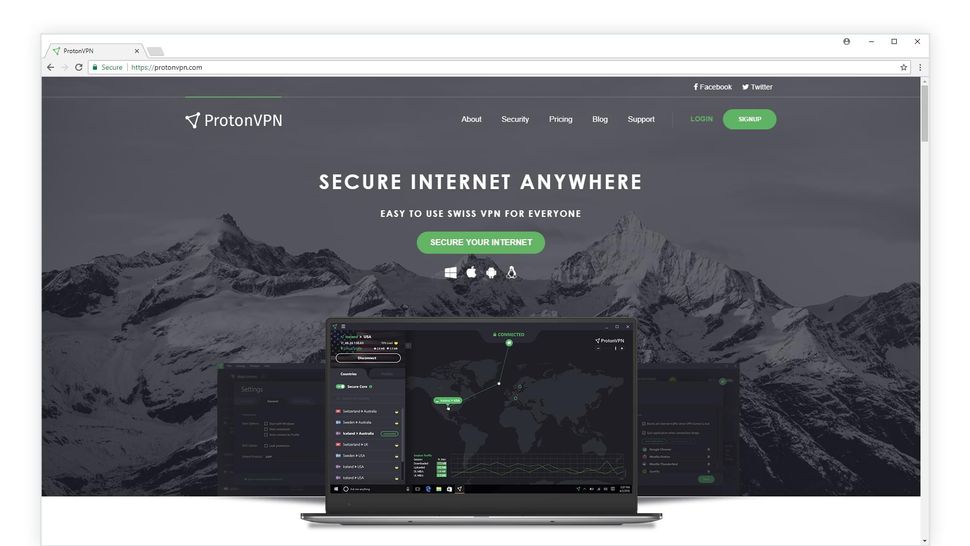 Subscribe if:
✔️ You want exceptional unblocking: Proton VPN knows its way around unblocking, and it has proved that time and again.
✔️ You want a VPN you can set and forget: Proton VPN comes with an always-on VPN feature – turn it on and it'll keep you connected at all times without any effort from your end.
✔️ You want decent simultaneous connections: you can stream on 10 devices simultaneously with one Proton VPN account.
Avoid if:
❌ You want a free Netflix VPN: while Proton VPN's free version is one of the best around, it doesn't come with any unblocking abilities.
❌ You want lots of servers: Proton VPN has over 2,900 servers, which is a little less than the big hitters.
❌ You're on a budget: given its catalog of features and benefits, Proton VPN isn't unreasonably priced, but it isn't the most economical option when compared to the likes of Surfshark.
Bottom line: ⭐⭐⭐⭐½
Proton VPN is a great option for you if you're after a privacy-centered VPN with exceptional Netflix unblocking capabilities. While the paid plans look after your streaming requirements, the free plan is also great for general use. However, there are cheaper and more comprehensive options if all you're looking to do is stream Netflix with a VPN.
In my most recent Proton VPN review the Swiss provider showed great improvements. The most impressive area was its streaming performance, most notably Netflix.
Since Netflix's introduction of its new VPN blocking methods, every VPN has suffered – even my top provider NordVPN. However, Proton VPN has combatted these measures much better than many other providers and is able to unblock UK, US, Canada, Australia and Japan libraries on most servers.
It's also excellent for daily use with speedy WireGuard and OpenVPN connections. While its speed might lose ground when compared to other VPNs on my list, considering Netflix as our locus for drawing the verdict, it isn't bad at all. Still, if you're looking for higher speeds, you should consider picking from our top three recommendations, with Surfshark as the pick of the lot.
Along with Netflix, you also get access to Amazon Prime, Disney+, BBC iPlayer, and many other streaming services. Additionally, you can pay via Bitcoin if you want total anonymity – however, this isn't a huge USP since a lot of other VPNs also come with that option.
Proton's Secure Core servers are a unique implementation of multi-hop VPN. By routing your traffic through locations like Switzerland, Sweden, and Iceland before you connect to your chosen destination, you avoid any risk of having your internet traffic compromised – whether that's simply your Netflix history, or more personal information.
As a privacy and security-focused Netflix VPN, there are few that rival it in terms of anonymity. Proton has a very capable free VPN plan, but it doesn't include content unblocking, which is the core of an ideal Netflix VPN. The premium plan delivers stellar unblocking performance and top-class security features.
Overall, Proton VPN is a solid choice if you're looking for a Netflix VPN that's primarily focused on privacy and security, along with being capable of getting you into almost any Netflix library. If you're still on the fence, you have a 30-day money-back guarantee to make sure you don't spend a dime on the service if it doesn't resonate with you after testing.
Swipe to scroll horizontally
Proton VPN test results

| Feature | Comments | Rating |
| --- | --- | --- |
| Design | Intuitive and dynamic design | ⭐⭐⭐⭐ |
| Ease of use | The mobile interface is fine but the desktop interface could be a little more user-friendly | ⭐⭐⭐ |
| Performance | Sufficiently fast for Netflix streaming but not as fast as Surfshark or NordVPN | ⭐⭐⭐⭐ |
| Unblocking | The paid plans unblock almost every streaming platform with ease | ⭐⭐⭐⭐ |
| Security and privacy | Reliable and strong security with an audited no-logs policy | ⭐⭐⭐⭐⭐ |
| Customer support | A wide array of technical guides and 24/7 customer support, but no live chat | ⭐⭐⭐⭐ |
| Price | The free plan is decent for general use but otherwise, the plans are a bit expensive | ⭐⭐⭐⭐ |

Subscribe if:
✔️ You want streaming-specific servers: PIA has dedicated streaming servers that are capable of unblocking content no matter where you are.
✔️ You want multiple device access: PIA supports unlimited simultaneous connections, much better than both ExpressVPN and NordVPN.
✔️ You want confidence in terms of privacy of data: With PIA, you can rest assured that your data will not be exposed, as its no-logging policy has been proven twice in court.
Avoid if:
❌ You want to stream 10Play: While PIA is a decent Netflix VPN, 10Play proved too much for it.
❌ You're a beginner: PIA is highly configurable and while that offers more power, a rookie might find it overwhelming.
❌ You want faster speeds: PIA isn't slow, but if you're after blazing speeds, go for services like Surfshark or NordVPN.
Bottom line: ⭐⭐⭐⭐½
Private Internet Access is an effective and budget-friendly VPN with one of the most expansive server networks in the VPN industry. Although it doesn't unblock 10Play and the high customizability can sometimes go against it, it comes with unlimited simultaneous connections and a proven no-logs policy.
Private Internet Access (PIA) has upped its game since my last round of reviews. While testing for my Private Internet Access review, it seriously impressed, unblocking every location we tried on most servers.
PIA has one of the largest server networks with over 20,000 servers in around 84 countries so you can access all of your favorite content regardless of where you live.
Plus, you get access to Amazon Prime Video, Disney+, BBC iPlayer, and more, so you can watch more than just Netflix shows. However, PIA failed to unblock 10Play, the Australian streaming platform, but that shouldn't be a deal breaker unless your watchlist is majorly 10Play.
Speaking of speed, PIA excels when it comes to its OpenVPN connections. Peaking at 440Mbps for OpenVPN, it places itself among the fastest OpenVPN speeds. Its WireGuard speeds aren't quite as blazing as the competition, but averaging out at around 510 Mbps is hardly slow – and I'm envious if your home connection is faster than that!
With the price dropping to less than $2.20 per month on the multiple-year package, it's super affordable and provides excellent privacy features alongside Netflix streaming support.
PIA also has a handy Chrome VPN browser extension for additional privacy features like blocking ads and trackers. The powerful kill switch works perfectly on both desktop and mobile apps. And it's the only VPN service that has proved its no-logs claims in court twice.
PIA's apps, just like ProtonVPN's, are 100% open source meaning you can inspect them at any time you want. This adds great transparency and credibility to the VPNs.
Another thing that I love about PIA is that its installation and login process is very straightforward. And its recent update, where it amped its simultaneous connections to unlimited, has put it right beside Surfshark as the best value-for-money VPN.
All in all, PIA is an affordable option that will more than sufficiently meet your Netflix streaming needs or even VPN needs in general. Plus, it's a serious bargain, so if you're on a budget it's well worth a look. And even if it doesn't work out for you, you're protected by the 30-day money-back guarantee.
Swipe to scroll horizontally
Private Internet Access test results

| Feature | Comments | Rating |
| --- | --- | --- |
| Design | Customizable interface but an overwhelming number of options | ⭐⭐⭐ |
| Ease of use | Not ideal for beginners, but it's a delight for tech enthusiasts | ⭐⭐⭐ |
| Performance | Nothing to complain about but pretty average as against NordVPN and Surfshark | ⭐⭐⭐⭐ |
| Unblocking | Fast content unblocking with dedicated streaming servers | ⭐⭐⭐⭐ |
| Security and privacy | Audited no-log policy and best-in-class configuration | ⭐⭐⭐⭐⭐ |
| Customer support | Helpful guides and a contact form to reach the support team | ⭐⭐⭐⭐ |
| Price | A superb bargain pick, one of the best | ⭐⭐⭐⭐⭐ |

How we test the best VPN services
When it comes to recommending a product that users will entrust with quite possibly every byte of their online life, we have to be absolutely sure that our choices are correct, and thoroughly tested.
Unlike some sites, we don't simply reel off a spec sheet and declare the provider with most impressive claims the winner. Instead, we have a dedicated team in-house that gets hands-on with all the providers listed (and more).
Every 6 months, after scouring the website for new claimed features or changes in policy, we sign up to a plan and install it on a range of devices. The Windows app sees the most rigorous testing, and it's here that we'll try to break the kill switch, ensure any leak protection is working correctly, and measure connection speeds.
The other apps, including the Mac VPN, iPhone VPN, and Android VPN also see comprehensive testing, and we'll check every available setting in every app to make sure it's functioning as promised by the provider.
As we use the apps, if anything appears to be behaving strangely we'll investigate that. We might dig into the source code, or view the contents of its RAM. This general usage stage is also how we make decisions on aesthetics and ease of use – although these are admittedly more subjective.
Then comes the streaming testing. We'll test each VPN with all the big streaming sites from a number of locations to ensure it's working as claimed. As Netflix is still hugely popular and somewhat troublesome when it comes to VPNs, we test the biggest providers every month to make sure our recommendations are still relevant.
What makes the best Netflix VPN?
There are two essentials: great connection speeds and the ability to unblock overseas Netflix libraries. However, it's worth signing up to a service that also provides excellent privacy, too – there's no point sacrificing one of a VPN's prime uses just because it's not a priority!
To use a Netflix VPN, just connect to a server in the country you want to watch exclusive content from. It's the same process whether you're globetrotting, or just trying to watch something from back home when you're abroad.
From our latest testing, we currently consider NordVPN to be the best Netflix VPN on the market for reliability and countries accessed. However, every VPN on this page has earned its spot – all you need to do is pick the one that's the best fit for you.
Using a VPN to circumvent restrictions goes against Netflix's Ts&Cs, and doing so may put your account at risk.
Best Netflix VPN FAQ
How do we test Netflix VPN services?
To ensure we're giving you up-to-date information on these Netflix VPN providers, we regularly test them in a variety of locations. This is our process:
First, we fire up the VPN to be tested, and connect to the automatically selected server in our country of choice – this best reflects what the majority of users will be doing.
We then head over to Netflix and attempt to watch content that's exclusive to the country we're testing. We do this both in private browsing/Incognito mode and on a regular browser, note any differences, and repeat a number of times to check for any discrepancies.
We then note down the results, and update any relevant guides and articles if necessary.
Why do I need a Netflix VPN?
While some shows may be regular Netflix fare in much of the world, even the powerhouses that are the United States and Canada miss out on some content – and things can even vary drastically between north and south of the border.
Japanese Netflix has lots of anime you won't find elsewhere, and Netflix in the UK still has some classic British shows that aren't available anywhere else – and that's just the tip of the iceberg.
If you travel, a Netflix VPN is a must, as when you're out of your home country it's likely that you won't be able to keep up with the shows you're currently bingeing..
Also, if you feel like you're missing out on all that great Netflix content that you can't get in your home country, it's definitely worth considering investing in a Netflix VPN to expand your viewing. And, on top of that, you'll be able to use the service to secure all your browsing on your desktop PC and mobile device, too.
Is it legal to use a VPN for Netflix?
There are a couple of important things to note here. First of all, using a VPN or another kind of proxy service to access Netflix in other countries may violate Netflix's terms of service. That puts your account at risk of being terminated – but that's never actually happened.
Second, Netflix tries to identify and block VPN and proxy servers, with mixed results – that's why many VPNs can't get you watching. The company didn't always do this, but it's now under pressure from Hollywood studios and other content creators to block cross-border streaming.
We reached out to Netflix for further clarification, and were directed to a company blog post from early 2016.
"We have a ways to go before we can offer people the same films and TV series everywhere...In the meantime, we will continue to respect and enforce content licensing by geographic location. ...We look forward to offering all of our content everywhere and to consumers being able to enjoy all of Netflix without using a proxy."
Why is Netflix not working with my VPN?
Netflix (and other streaming services, for that matter) are constantly trying to block the IP addresses of VPNs to stop people watching content they're not entitled to.
While the five Netflix VPNs above have proven that they're reliable and can consistently unblock Netflix, there's always the possibility that at one point certain servers will be unavailable.
In this situation, we recommend speaking directly to the VPN's support team. They will know many users prioritise streaming support, and will usually do all they can to get you on a working server as quickly as possible.
Can a Netflix VPN access other streaming services?
If you pick the best Netflix VPN, you may be able to access other streaming services like BBC iPlayer, NBC's Peacock, Hulu, Amazon Prime Video and tons more. However, if there's a particular service you want access to, it's worth checking in advance.
Many services can, but you should check the full review of any provider before purchase, just to make sure that it can do everything that you expect from it.
Why is Netflix blocking my VPN?
Because not all the content on Netflix is created by Netflix itself, it has to licence these shows for distribution. If a show is already licenced in a certain country by another streaming site, it won't be available on Netflix in this location.
By blocking VPNs, Netflix is holding up its licencing agreement. When accessing content with a VPN, it's actually Netflix's problem – by 'allowing' you to do it, it's not upholding copyright laws, and you're simply making use of a loophole.