Amazon's range of Fire TV devices are arguably the best out there when it comes to streaming. With full compatibility with just about every streaming service and intuitive function, they're great wherever you are. However, get set up with a Fire Stick VPN and you'll get access to a huge amount more content at the touch of a button.
If you're on this page, you'll know that many streaming sites offer different content in different locations, and some are only available in a single country. By using the best VPN for Fire Stick to spoof your location to another country, you'll be able to watch a huge amount more without signing up to any costly extra streaming services.
So, if you fancy making your Fire Stick work even harder for you, simply keep scrolling to discover what the best Fire Stick VPN is right now. We've tested all of these services hands-on, and regularly review our rankings so you can be sure you're getting the most for your money.
How to choose a Fire Stick VPN
If you're looking for a VPN for Fire Stick, a dedicated Fire Stick VPN app is essential – while it's possible to 'sideload' software, this may invalidate your warrantee and, in truth, it's a pain to do. You're best off using a VPN that is natively supported.
Then, it's important to make sure that your chosen provider can unblock the streaming services you subscribe to. If you're a Brit abroad, makes sure the VPN can unblock BBC iPlayer. Similarly, if you're a Netflix, Prime, or Disney+ subscriber, check that these platforms are supported.
Just because you'll be using your VPN on your Fire Stick doesn't mean you should sacrifice privacy, though. Our top five are all safe and secure, and will provide comprehensive protection on any device you install them on – not just Fire Stick. So, all that's left to do is read on and choose which Fire Stick VPN is best for you.
Best Amazon Fire Stick VPN in 2023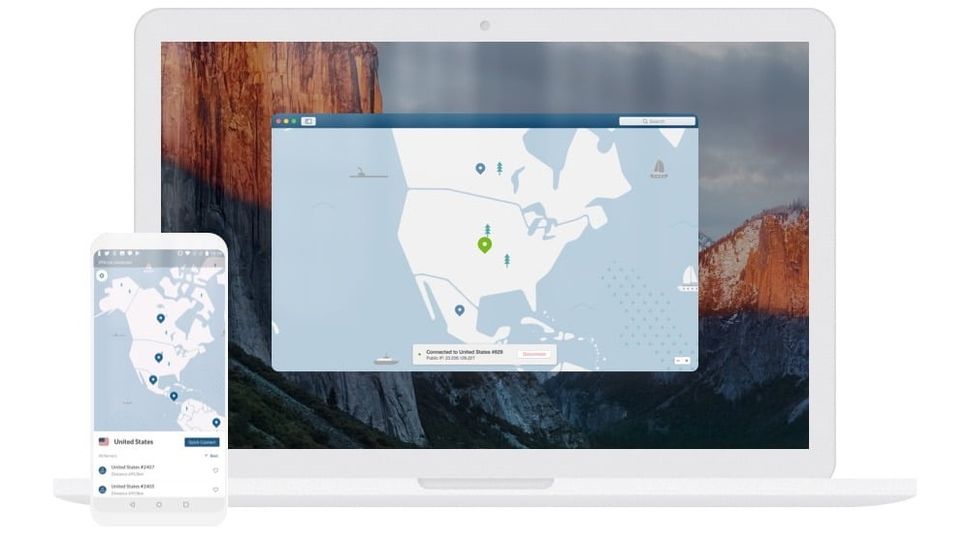 NordVPN is a huge name in cyber security for a reason. With great encryption, a huge ranger of global servers and apps for tons of devices, it's a safe pair of hands when it comes to staying safe online.
However, in our NordVPN review we found the provider to be excellent for unblocking streaming sites too, whether that's Netflix, iPlayer, Disney+, or just about any other you can think of. Translated that to a Fire Stick VPN, and you'll have an excellent bit of kit – you'll be able to access UK, US, Canadian, Australian and Japanese Netflix, and tons of regional and global services like BBC iPlayer and Amazon Prime.
What's more, it's very fast with speeds topping out at over 800Mbps, and it offered the smoothest experience when streaming, and it's more than earned its top spot here.
The only issue we have is that the Fire Stick VPN app is fairly rudimentary and doesn't offer the same continuity between platforms that others do. However, when you consider how well it works in practice, that's a very small price to pay! Plus, you'll still get its advanced features like Double VPN and Onion over VPN.
So, when it comes down to it, NordVPN is quite simply the best Fire Stick on the market – and it's usually great value too.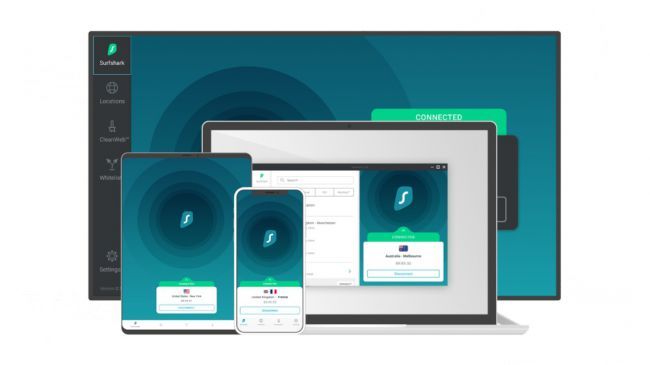 For those on a budget but unwilling to sacrifice the overall quality of their Fire Stick VPN, Surfshark will be a very appealing proposition. While not quite up there with NordVPN, our Surfshark review found that it deserves our #3 overall rank, and even outdoes ExpressVPN on Fire Stick – all for less than $2.50 a month.
Surfshark has traditionally very strong for streaming, and on the Fire platform it's no different. In our most recent round of testing it was able unblock every location we tried, so whatever you're looking for, you should be able to watch.
You'll be able to stream in HD thanks to excellent connection speeds, and the large network of around 3,200 servers in 100 locations means you'll have a great selection of content to choose from. If you're having trouble finding a server that works, or notice that Surfshark isn't working as it should, you'll also have friendly 24-hour live chat support to help you out.
A great feature of Surfshark is its unlimited connections policy – that means you can cover virtually every device you own with one plan. Install it on your PC, phone, Fire Stick and router, and you'll still be able give your logins to a couple of friends for them to use.
For a budget Fire Stick VPN, Surfshark is seriously impressive. While it lacks some of the in-depth configuration found in more expensive competitors, if you're just after a VPN to stream with it's a great choice.
Sign up now on Surfshark's website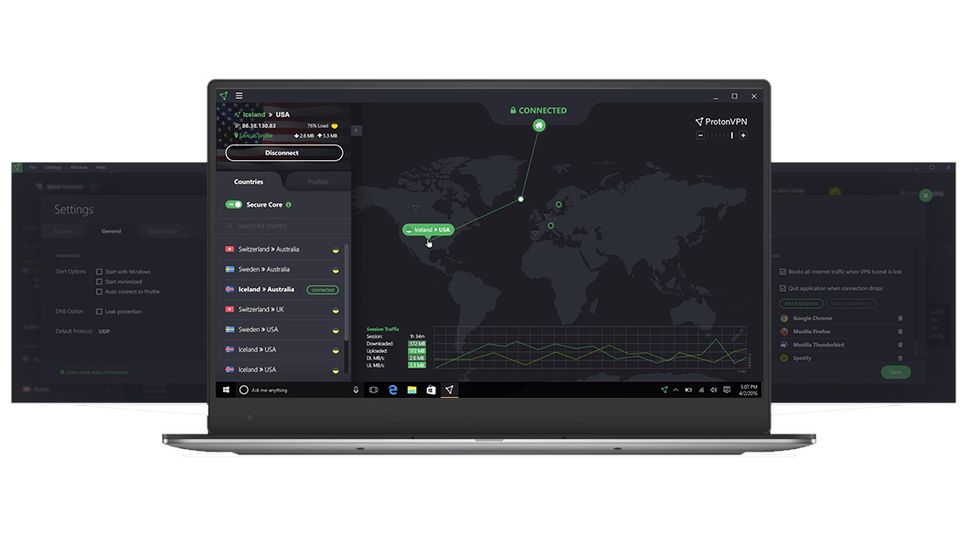 In the last year or so, Proton VPN has had a huge makeover, and it's hasn't just been aesthetic. The updated apps brought with them seriously impressive updates to the provider's streaming performance, and in our Proton VPN review it's now one of the best streaming VPNs on the market – and that carries over into its Fire Stick VPN, too.
It's capable of unblocking BBC iPlayer, Disney+, UK, US, Canadian and Australian Netflix locations, and just about every other service we tried, too. Its only letdown is the lack of support for Japanese Netflix, which both Nord and Surfshark can access.
Proton will also appeal to the privacy-focused streamer. With all the essentials like AES-256 encryption plus both OpenVPN and WireGuard protocols, subscribers will also get access to Proton's Secure Core servers. These route you through a super-secure location like Sweden or Iceland, and then on to your server of choice. This is very useful for riskier locations like Turkey.
On Fire Stick, the interface is very attractive and easy to use. In fact, there's very little we can pick a fault with here, although it's quite clear that when compared to some other services Proton looks quite expensive. However, it could be worth testing out its excellent free VPN – although this is no good for streaming on Fire Stick.
But, if you want Swiss security on all your devices as well as seriously impressive streaming performance on your Fire Stick, Proton is one to keep an eye on.
Sign up now on the Proton VPN website

In our complete ExpressVPN review, we found the British Virgin Islands-based provider to be the most well-rounded VPN on the market – and it just so happens that its Fire Stick VPN is pretty capable too.
As soon as we installed Express's Fire Stick app, it was clear that it's super simple to use. With an interface that's similar to its desktop and mobile apps, there's no learning curve at all. Compared with some providers like NordVPN that have very different interfaces across devices, this is a welcome bonus.
However, unlike our list-topper NordVPN, in our testing we were only able to access Canadian and Japanese Netflix titles, which is somewhat of a shame. However, this is still better than much of the competition, so it's still worth shortlisting when you consider its other strengths. Plus, it's worth noting that the support team is very helpful in situations like this, and that Netflix support can often fluctuate with all providers.
Express is built around industry-standard AES-256 encryption, and the in-house Lightway protocol is super secure and fully open source. Plus, all ExpressVPN's servers are RAM-only, meaning none of your activity can ever be stored or logged.
One of our few complaints would be that ExpressVPN can only be used on 5 devices simultaneously. If you really need to have a VPN on an entire fleet of phones, PCs and streaming devices, a provider that offers unlimited simultaneous connections like Surfshark may be more appealing.
Overall though, if you're looking for a Fire Stick VPN that's great for streaming and will also provide the best experience on all you other devices, ExpressVPN is an excellent choice.
Sign up now on ExpressVPN's website

Private Internet Access is one of the most well-established name in the VPN space, and in our Private Internet Access review we found that it can still still duke it out with the newer names on the block.
When we tested its Fire Stick VPN app, it was easy to get up and running and to navigate. when it came to streaming, it was very effective as well, although similarly to ExpressVPN, it was slightly inconsistent as a Netflix VPN, only unblocking the US and, surprisingly, Japan.
It's also worth noting that to get PIA working on Fire Stick, we had to update the settings so that it was running with the WireGuard protocol rather than OpenVPN – if you're having any issues, make sure you test this before you claim a refund!
A recent update to the service means that all PIA customers can now install and use the VPN on an unlimited number of devices with a single subscription. That adds huge value, and is well worth considering if you want, say, an Android VPN, an iPhone VPN, a Mac VPN and more all running at once.
PIA isn't the fastest VPN around, but it's by no means sluggish and is more than capable of streaming 4K with little to no buffering. Plus, it's an absolute bargain at just a little more than $2 a month. Definitely worth considering
Sign up now on the Private Internet Access website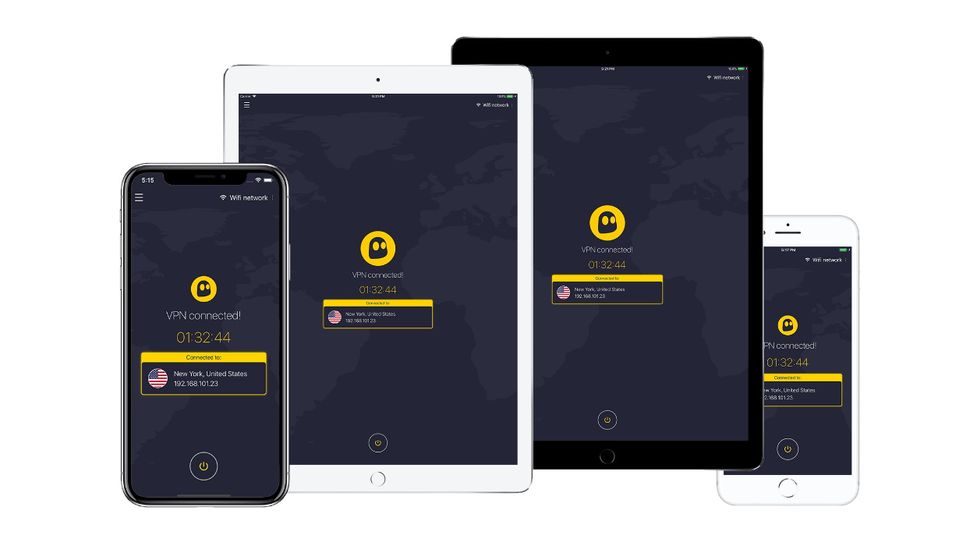 Rounding off this list is CyberGhost. Known as an excellent VPN for streaming, CyberGhost's app is available directly from the Amazon Appstore and works very well. With over 9,000 servers in 91 countries, you're bound to find one that works well for what you're after – find out more in our CyberGhost VPN review.
On top of that, CyberGhost offers filters to narrow down its servers to those best suited to streaming. This is a seriously neat usability feature, and we'd love to see other VPNs take note. Also, there's a filter for P2P traffic, too, and this makes it a great torrenting VPN – but you probably won't be doing that on your TV.
In terms of streaming, CyberGhost is one of the best on the market with support for US Netflix, iPlayer, Prime Video, and more. However, CyberGhost isn't further up this list because while on paper it's excellent – and it does perform admirably in practice, too – the general experience and breadth of streaming sites supported isn't quite on a par with Nord or Surfshark.
However, if you want to get the maximum number of servers, great streaming support and a generous 45-day money-back guarantee, CyberGhost is a great bet.
Sign up now on CyberGhost's website

Best Fire Stick VPN FAQ
Do all VPNs work on Fire Stick?
As a somewhat niche device, the Amazon Fire TV Stick doesn't have the widest range of VPN apps available, but each of the VPNs on our list – ExpressVPN, Surfshark, IPVanish, NordVPN and CyberGhost – have dedicated apps.
We'd recommend signing up for NordVPN to get the best price possible. You'll then be able to head directly to the Amazon Appstore to get the official VPN app, which will need no messing around in settings or time wasted with sideloading to get running.
The best thing about all five of these Amazon Fire TV Stick VPNs is that they make streaming content so easy – why make it harder for yourself?
Do you need a Fire Stick VPN?
If you want to access the widest selection of TV and film – yes, you do.
While content available in your home region may be enough for some, having a Fire Stick VPN is the only way to widen your options. You'll have access to pretty much everything, from Japan's Netflix anime to everything on BBC iPlayer.
Also, the true beauty of Amazon's Fire TV Stick is its portability. If you're on a business trip or a holiday, you'll have all your favourite content available wherever there's an HDMI port. But that might not be the case if you're overseas without a VPN – suddenly that binge-worthy show won't be available to watch.
With a VPN you can make it seem like you're back at home, and then you'll be able to watch exactly what you want.
Can you get a Fire Stick VPN free?
If you don't want to spend any money on unblocking overseas content you might be looking for a free VPN for Fire Stick. There are a few good free VPNs out there, but they all have their limits.
However, many free services fall at the first hurdle and can't actually access geo-blocked media. If it can, you'll almost certainly have a data cap to deal with.
In practice, a free VPN for Fire Stick isn't going to do the job – and when you consider you can get a service like Surfshark for less than $2.50 a month, it's worth your while paying a little extra and getting a whole lot in return.
What else can a Fire Stick VPN do?
While the monthly cost of your Fire Stick VPN might be worth it purely for the extra content you can access, all of the options on this list can be installed on a range of devices, too.
Install a VPN on your PC, and you can torrent and stream in safety, plus avoid network throttling and sidestep sneaky trackers and hackers.
On your mobile device, you can also connect to vulnerable public Wi-Fi networks without worry, as all your traffic will be encrypted and anonymous.