The best Fire Stick VPNs – quick links
With Cyber Monday finally upon us, a huge number of brand new Amazon Fire Sticks are no doubt going to be shipping – and I think an Amazon Fire Stick VPN is the best upgrade you can make to this powerful streaming device. With a VPN for Fire Stick, you can access global content no matter where you are by virtually relocating yourself. What's more, tons of the best VPNs are all optimized for use of Fire Stick, so it's super simple to get up and running.
However, finding a quality Fire Stick VPN isn't easy – the market is flooded with lots of poor options, with every VPN claiming to be the pick of the lot. This is where we come in. My team of experts and I have reviewed dozens of VPNs to find the top VPNs for Fire Stick after testing them for streaming power, ease of use, and, of course, privacy.
Here, I'll be exploring my top 5 in detail, referencing my in-depth reviews. If you're looking for a quick answer, though, here are my top 3 picks:
The best Fire Stick VPNs at a glance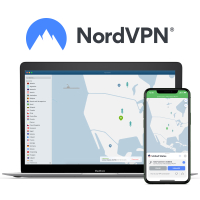 1. NordVPN – The best Fire Stick VPN today
NordVPN is the best Fire Stick VPN thanks to its ability to unblock everything from Netflix to BBC iPlayer. It's also compatible with every Fire Stick TV, making it an undisputed favorite in the segment.
With over 5,000 servers, consistently fast speeds, and one of the best security suites in the industry with an in-built antivirus alongside ad and malware protection, NordVPN is a great choice for both beginners and experts. You can even try it out risk-free thanks to its 30-back money guarantee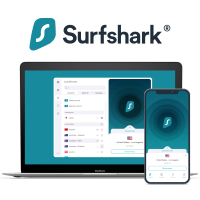 2. Surfshark – Great performance from budget provider
Surfshark is my best budget VPN and provides unparalleled value for money. Tying with NordVPN and ExpressVPN for the best streaming service unblocking performance in the industry, it's a very tempting choice at less than $2 a month.
You'll get unlimited simultaneous connections, meaning you can install it all your devices, and it has servers in a whopping 100 different countries. It also offers a 30-day money-back guarantee, so you can take it for a test drive before you commit.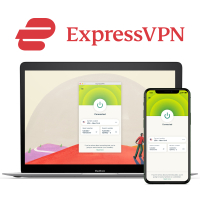 3. ExpressVPN – An excellent premium all-rounder
ExpressVPN is my #1-rated VPN overall, and it's an excellent choice for Fire Stick. This premium VPN delivers great speeds, class-leading privacy and customer support, as well as reliable content unblocking.
Tom's Guide readers can claim 3 months free on a 12-month plan, and you'll also get a 30-day money-back guarantee to try before you commit.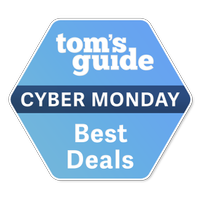 It's finally Cyber Monday, I've rounded up the best Cyber Monday VPN deals. Huge savings are on offer, including an incredible deal from NordVPN that offers the cheapest price I've ever seen alongside a totally free Amazon gift card – exclusively for Tom's Guide readers.
Recent updates
In my most recent update, I've made sure all the prices reflect the upcoming Cyber Monday VPN deals, and that all the specifications on this are correct.
The best Fire Stick VPNs in 2023
In my intensive review process, I've tested all the following providers thoroughly, and am confident recommending them to anyone looking to access more content on their Fire Stick. However, they're all super secure and are more than capable of protecting you across all your devices.
NordVPN: the best Fire Stick VPN overall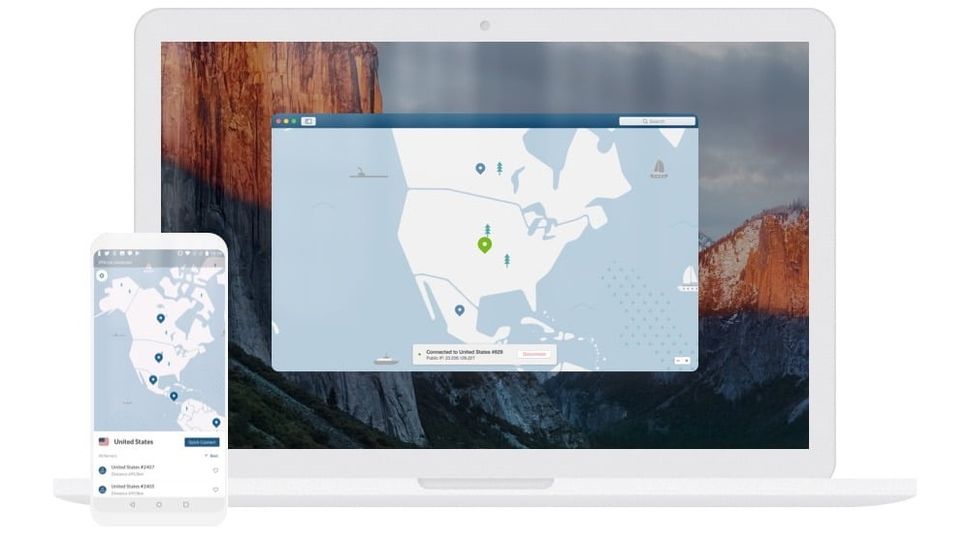 Subscribe if:
✔️ You want the best Netflix VPN. NordVPN unblocks all the Netflix libraries I tested and is equally good with almost every other streaming site.
✔️ You don't want to compromise on security. NordVPN is a delight for privacy purists thanks to features like Double VPN, Onion Over VPN, and built-in security tools like an ad blocker and antivirus.
✔️ You want an all-in-one solution. With more than decent speeds, a huge server network of over 5,000 servers, and a fantastic value-for-money proposition, there's no beating the comprehensiveness of NordVPN.
Avoid if:
❌ You're primarily a mobile user outside your Fire Stick. While the NordVPN mobile apps aren't bad, they're a little less intuitive than the competition.
❌ You want a VPN you can share with your family. NordVPN allows 6 simultaneous connections, which may not be enough for a larger family. If you want one VPN account to cover unlimited devices, consider Surfshark or PIA.
Bottom line: ⭐⭐⭐⭐⭐
NordVPN is solid on all counts, be it streaming, privacy, speed, or value for money. Perfect for a small family, NordVPN shines as a Fire Stick VPN thanks to its superior unblocking abilities and compatibility with all new-age Fire Sticks and Fire TVs. Try it risk-free with a generous 30-day money-back guarantee.
NordVPN offers a dedicated Fire TV app that's available on the Amazon Appstore itself, and in our expert NordVPN review, we found it to be seriously powerful.
The app is compatible with 2nd & 3rd generation, 4K, and 4K Max Fire Stick TVs, and although visually it's a bit rudimentary and doesn't offer the same continuity between platforms that others do, when you consider how well it works in practice, that's a very small price to pay. Plus, you'll still get its advanced features like Double VPN and Onion Over VPN.
Double VPN routes your internet traffic through two VPN servers instead of one, encrypting your data twice. And Onion Over VPN is a special set of NordVPN servers that lets you access the Tor network without ever having to download the Tor browser.
> Sign up to my top-rated Fire Stick VPN
Nord's SmartPlay feature not only bypasses geo-blocking on any content that you might want to watch but also ensures smoother and faster streaming, even in HD. In my testing, I saw peak speeds of over 950 Mbps, which sees Nord top my fastest VPN ranking as well – seriously impressive.
The provider unblocks all popular streaming services, whether that's Netflix, iPlayer, Disney+, or just about any other you can think of.
Translate that to a Fire Stick VPN, and you'll have an excellent bit of kit – you'll be able to access UK, US, Canadian, Australian, and Japanese Netflix and tons of regional and global services like BBC iPlayer and Amazon Prime.
I went a step ahead and tested Australian and UK streaming services, too, like 9Now, 10Play, and All4, and NordVPN did not disappoint.
So, overall, from my extensive testing over a number of years, NordVPN has consistently been the very best VPN for accessing blocked content, and has had fewer slip-ups – even temporary – than its rivals.
Overall, NordVPN is a security-driven and capable Fire Stick VPN with over 5,000 serves in 60 countries and offers decent, but more importantly, consistent speeds for buffer-free streaming. Despite the fact it's not quite as attractive on Fire Stick as others, its excellent function means this is a small price to pay.
With 6 simultaneous connections, it'll easily suffice for a small-sized family, and although it doesn't have the widest. Plus, there's a 30-day money-back guarantee, so you can test it without spending a penny.
Swipe to scroll horizontally
NordVPN test results

| Feature | Comments | Rating |
| --- | --- | --- |
| Design | Fun and intuitive design but a little clunky at the same time | ⭐⭐⭐⭐ |
| Ease of use | The First Stick app is simple but very usable | ⭐⭐⭐⭐⭐ |
| Performance | The fastest provider I've ever tested. | ⭐⭐⭐⭐ |
| Unblocking | Great for Netflix and unblocks every streaming platform with ease, especially on Fire Stick | ⭐⭐⭐⭐⭐ |
| Security and privacy | Ideal on all fronts with an in-built antivirus and additional features like Threat Protection | ⭐⭐⭐⭐⭐ |
| Customer support | 24/7 friendly and professional customer support with lots of tutorials available | ⭐⭐⭐⭐⭐ |
| Price | Every bit value for money, but not the cheapest | ⭐⭐⭐⭐ |
Surfshark: the best cheap Fire Stick VPN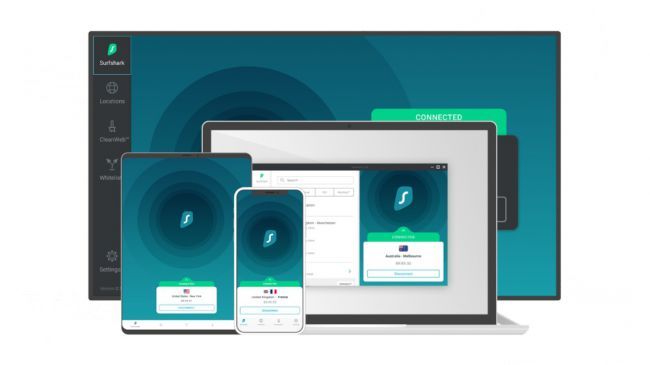 Subscribe if:
✔️ You want unlimited simultaneous connections. Surfshark doesn't limit the number of users you can share your VPN account with.
✔️ You want fast connections. With peak speeds of over 950 Mbps, Surfshark is incredibly speedy. Its WireGuard tunneling protocol ensures a smooth and lag-free streaming experience.
✔️ You're on a budget. Surfshark offers massive value for money, and also tops the charts as the best cheap VPN I've tested.
Avoid if:
❌ You need a foolproof kill switch. Surfshark is overall very good on the security front but I've noticed potential issues with its kill switch, which is prone to leaks under pressure. Services like Nord or Express have unfailing kill switches.
❌ You want a VPN for torrenting. If you're looking for a VPN that's exceptionally P2P-friendly, and supports torrenting across all of its servers, you'll want to check out PIA.
Bottom line: ⭐⭐⭐⭐½
Surfshark, with phenomenal speeds and unlimited simultaneous connections, provides exceptional value for money. Although I noticed a minor issue with the kill switch, for casual streaming on Fire Stick it's one of the best, being beginner-friendly, with a simple design and no shortage of tutorials.
For those on a budget but unwilling to sacrifice the overall quality of their Fire Stick VPN, Surfshark will be a very appealing proposition.
In my full Surfshark review it was the fastest service I've ever tested and offers unlimited connections, whereas top VPNs in the industry, like NordVPN and ExpressVPN, provide a mere 5-8 simultaneous connections. All that from Surfshark for less than $2.50 a month? It's very tempting.
You can cover virtually ever device you own with one plan. Install it on your PC, smartphone, Fire Stick, and router, and you'll still be able to give your logins to a couple of friends for them to use.
Surfshark has a Fire TV app as well, just like NordVPN. You'll be able to stream in HD thanks to peak speeds of over 950 Mbps, and the large network of around 3,200 servers in 100 countries (40 more than NordVPN) means you'll have a great selection of content to choose from.
If you're having trouble finding a server that works or notice that Surfshark isn't working as it should, you'll also have friendly 24-hour live chat support to help you out.
In my testing, I retained around 90% of the original speeds with the VPN on, so not only is Surfshark rapid but also consistent, a credit to the next-gen WireGuard protocol that ensures lag-free streaming.
When it comes to streaming, Surfshark is up there with the very best, and only lags behind NordVPN due to the latter's slightly more powerful privacy features on devices other than Fire Stick.
If you're planning on using Surfshark on any other devices, you'll be pleased to know it shares the same intuitive app design across almost all operating systems. This is great for beginners who just want to use the basics and get on with their day – there's no fuss here.
For the best budget VPN, Surfshark doesn't compromise on anything – you get everything you'd expect from a premium VPN, including RAM-only servers, a no-logs policy, an intuitive kill switch, and protection against leaks of all kinds.
The multi-year plans will give you the best bang for your buck, and with a 30-day money-back guarantee, you stand to lose essentially nothing if Surfshark is not your cup of tea.
Swipe to scroll horizontally
Surfshark test results

| Feature | Comments | Rating |
| --- | --- | --- |
| Design | Intuitive design, super simple to use | ⭐⭐⭐⭐⭐ |
| Ease of use | Fairly straightforward and ideal for those just getting started with a VPN | ⭐⭐⭐⭐⭐ |
| Performance | The fastest service I've tested | ⭐⭐⭐⭐⭐ |
| Unblocking | Gets past most services but not as many as NordVPN | ⭐⭐⭐⭐ |
| Security and privacy | Excellent underpinnings, but an issue with the kill switch slightly hampers it | ⭐⭐⭐⭐ |
| Customer support | Lots of guides available but not the most prompt for urgent help | ⭐⭐⭐⭐ |
| Price | The best cheap VPN offering incredible value for money | ⭐⭐⭐⭐⭐ |
ExpressVPN: the most private Fire Stick VPN
Subscribe if:
✔️ You want to stream everywhere. With servers in 160 locations and 105 countries, ExpressVPN is my go-to choice for access to content no matter where I am.
✔️ You want a beginner-friendly VPN. ExpressVPN is a beginner's delight thanks to an auto-connect feature, 24/7 customer support, detailed online guides, and a simple and navigable interface.
✔️ You want class-leading privacy. ExpressVPN is one of the most secure VPNs, with an audited no-logs policy, AES 256-bit encryption, and some extra tools like a built-in password manager.
Avoid if:
❌ You're on a tight budget. ExpressVPN is not very pocket-friendly and services like Surfshark or PIA will be good for you if you're looking for a bargain pick.
❌ You want the fastest provider. While ExpressVPN offers decent speeds, it's off the mark compared to Surfshark or NordVPN, seeing as both providers hit max speeds of 950 Mbps.
Bottom line: ⭐⭐⭐⭐½
ExpressVPN is my #1 VPN overall, with a wide server network, top-notch security features, a unique MediaStreamer tool to stream content on virtually every device, and 24/7 friendly support. While on the expensive side, ExpressVPN is a delight for beginners.
ExpressVPN is Tom's Guide's #1 VPN – get 3 months FREE
In my complete ExpressVPN review, I found the British Virgin Islands-based provider to be the most well-rounded VPN on the market – and it just so happens that its Fire Stick VPN is pretty capable too.
Express's Fire Stick app is super simple to use. With an interface that's similar to its desktop and mobile apps, there's no learning curve at all. Compared with some providers like NordVPN that have very different interfaces across devices, this is a welcome bonus.
ExpressVPN's server count isn't as impressive as Nord's 5,000+, but it has one of the most widespread server networks of 160 locations and 105 countries – you can unblock almost any content on the planet with ExpressVPN, be it Netflix, iPlayer, Amazon Prime, YouTube, or even platforms like 10Play and All4.
You can easily stream 4K and HDR content with ExpressVPN, even though admittedly it's slower than Surfshark. However, one of our few complains is that its Netflix unblocking just isn't quite as wide as NordVPN and Surfshark, with some less popular locations being unreachable.
Express's main selling point is its security. It's built around industry-standard AES-256 encryption, and the in-house Lightway protocol is super secure and fully open source. Plus, all ExpressVPN's servers are RAM-only, meaning none of your activity can ever be stored or logged.
There's also a built-in password manager that you can use to create strong, unbreachable passwords, store them in a digital vault, and then use them to log in to any of your online accounts with just a click.
The proprietary "MediaStreamer" tool is a handy feature to have if you want to stream content on devices that do not support a VPN, like smart TVs and gaming consoles.
Such offerings justify Express's high price tag, but it's still on the expensive side, and for budget-conscious Fire Stick VPN users, I'd recommend Surfshark or PIA.
Overall, if you're looking for a Fire Stick VPN that's great for streaming and will also offer cclass-leading privacy on you other devices, ExpressVPN is an excellent choice. It also provides tons of help guides and 24/7 customer support, plus a 30-day money-back guarantee for you to test it out before committing to it.
Swipe to scroll horizontally
ExpressVPN test results

| Feature | Comments | Rating |
| --- | --- | --- |
| Design | Clean and simple design on all devices | ⭐⭐⭐⭐⭐ |
| Ease of use | The apps are easy to navigate for beginners but, at the same time, come with enough customizability for experts | ⭐⭐⭐⭐⭐ |
| Performance | Not as fast as Surfshark or Nord, but still more than fast enough for streaming | ⭐⭐⭐⭐ |
| Unblocking | One of the best streaming VPNs, and only fails on a couple of Netflix libraries | ⭐⭐⭐⭐ |
| Security and privacy | A comprehensive security suite with free add-ons | ⭐⭐⭐⭐⭐ |
| Customer support | Prompt and professional support agents, plus countless help articles and blogs | ⭐⭐⭐⭐⭐ |
| Price | On the expensive side, cheaper options available | ⭐⭐⭐ |
The best of the rest
Subscribe if:
✔️ You need a speed demon. IPVanish hit speeds of 950 Mbps during my most recent tests, and kept pace with the likes of Surfshark.
✔️ You have a lot of devices. Whether you're sharing the love with family or ensuring all of your devices are secure, IPVanish has you covered with unlimited connections.
✔️ Privacy is your main concern. IPVanish is an audited no-logs service that just isn't interested in hoarding your personal information.
Avoid if:
❌ You're a huge Netflix fan. Although IPVanish can handle HD streaming, you'll want to stick with NordVPN if access to global content libraries is a must.
❌ You need stable pricing. IPVanish prices ramp up if you don't cancel your plan and resubscribe, which is frustrating, to say the least.
Bottom line: ⭐⭐⭐⭐
IPVanish is a well-established name that ticks all of the right boxes. It's quick, has awesome apps for all of your devices (including Firestick), and top-notch security tools. Its unblocking capabilities let it down, however, as I struggled to access some Netflix libraries.
In my IPVanish review, I found that the provider is a solid all-rounder with some nifty apps for Fire TV and Firestick. The design matches the VPN's overall Cyberpunk-y aesthetic, which wins some bonus points from me, and you can download them in a flash via the Amazon Appstore. There's even a dedicated setup guide available if you need an extra helping hand.
Once you're up and running, you'll have access to the OpenVPN, WireGuard, and IKEv2 protocols, which gives you some flexibility. Want to prioritize speed for HD streaming? Go with WireGuard. If security is your main concern, you'll want to stick with OpenVPN. It's also worth noting that the IPVanish Fire TV app includes split tunneling (which is a little odd, seeing as the desktop app doesn't), allowing you to pick and choose which sites and services use the VPN tunnel and which don't.
I'm also glad to see that IPVanish has a solid kill switch, which will leap into action to cut your internet connection, and prevent leaks, if the VPN drops. If you install IPVanish on your iPhone, a handy auto-connect feature ensures that you're always protected if you join an unknown network (like public WiFi hotspots.) IPVanish also boasts an audited no-logs policy - so you can rest assured that your personal information doesn't end up in the hands of any shady third parties.
IPVanish has really upped its performance in recent years, and in my latest round of testing, it clocked WireGuard speeds of 950 Mbps – which is more than enough to handle 4K streams (as well as other data-intensive tasks like online gaming and video calls.) That's a big jump from the 720 Mbps speeds IPVanish recorded previously, and you love to see it.
If you're in the business of hopping across digital borders to unblock content libraries, social media sites, or news sources, you'll be glad to know that IPVanish has servers in over 75 locations. In terms of accessing Netflix, it's a little more hit-and-miss. I had no trouble browsing the US, UK, and Japan libraries, but IPVanish couldn't get me into the Australia and Canada catalogs. That might not be a deal breaker for you, but it could lead to some disappointment if you can't catch up with one of your favorite (geo-restricted) shows. Unfortunately, I also struggled to unblock Disney+, although IPVanish worked with BBC iPlayer and Prime Video like a charm.
Pick up an IPVanish subscription and you'll get unlimited simultaneous connections to play with – which is seriously generous. One plan is enough to cover all of the devices in the house, and then some, and IPVanish has apps for just about every gadget and gizmo you can imagine. For any burning questions, or help getting your Firestick app configured, you can reach out to the IPVanish team via live chat for a quick, friendly, and surprisingly thorough response.
Swipe to scroll horizontally
IPVanish test results

| Feature | Comments | Rating |
| --- | --- | --- |
| Design | If dark mode is your thing, you'll be right at home | ⭐⭐⭐ |
| Ease of use | Not as user-friendly as Surfshark, but still straightforward | ⭐⭐⭐ |
| Performance | Awesome WireGuard speeds reaching 950 Mbps | ⭐⭐⭐⭐ |
| Unblocking | A mixed bag, especially when it comes to Netflix | ⭐⭐⭐⭐ |
| Security and privacy | An audited no-logs service with a reliable kill switch | ⭐⭐⭐⭐⭐ |
| Customer support | 24/7 live chat support can untangle techy problems | ⭐⭐⭐ |
| Price | Renewal prices are pretty hefty | ⭐⭐⭐ |

Subscribe if:
✔️ You want a budget VPN. PIA is very cheap and still comes with top-notch security features just like a premium VPN, making it one of the best bargain picks.
✔️ You want a VPN that has proven its claims. PIA has proven its no-logs policy twice in court, making it undeniably reliable and suitable for privacy-conscious users.
✔️ You want a huge server network. With more than 20,000 servers to choose from, PIA is ahead of its competition.
Avoid if:
❌ You want to watch content on 10Play. Despite all of PIA's unblocking prowess, it cannot get past the Aussie platform 10Play, so if the majority of your watchlist is 10Play, go with NordVPN or Surfshark.
❌ You want a super-fast VPN. Although PIA offers marginally better speeds than ExpressVPN, it's not the fastest overall.
Bottom line: ⭐⭐⭐⭐½
Private Internet Access is a bargain pick and remains a popular choice for privacy purists. With a proven no-logs policy and a massive server network across the globe, PIA is fast and unblocks everything with ease, but there are better options if all you want is a Fire Stick VPN.
Private Internet Access is excellent for streaming, and when I tried its Fire Stick VPN app in my Private Internet Access review, it pulled together nicely.
The app is easy to use, understand, and navigate, but I had to make sure I was running it on the WireGuard protocol and not OpenVPN.
For beginners, though, I feel services like Express and Surfshark are better since their Fire TV apps have a more intuitive feel to them with greater attention to detail, leaving nothing up to the user to find out on their own.
A recent update to the service means that all PIA customers can now install and use the VPN on an unlimited number of devices with a single subscription – as opposed to 10 simultaneous connections before the update.
This adds huge value and puts it on par with services like Surfshark and is well worth considering if you want, say, an Android VPN, an iPhone VPN, a Mac VPN, and more all running at once.
PIA is also an absolute bargain, which is a big bonus for those on a budget. Sitting around the $2-a-month mark, it's even cheaper than Surfshark, and while not quite as well-rounded, it offers huge value.
PIA's only letdown as a Fire Stick VPN is that it doesn't unblock the Aussie streaming platform 10Play and struggles a bit to get into BBC iPlayer.
Other than that, I've had no complaints with it as it unblocks services like Netflix, Disney, Amazon Prime Video, and more quite easily.
Combined with a pretty intuitive interface that works well on the bigger display of a TV or monitor, and PIA starts to look quite attractive.
PIA isn't the fastest around, but it's by no means sluggish and is more than capable of streaming 4K with little to no buffering.
With a proven no-logs policy, a kill switch, and a MACE feature that blocks ads and malware, PIA is one of the most secure VPNs out there. Plus, it's an absolute bargain at just a little more than $2 a month.
Swipe to scroll horizontally
Private Internet Access test results

| Feature | Comments | Rating |
| --- | --- | --- |
| Design | No dearth of customizable options, but lacks attention to detail | ⭐⭐⭐⭐ |
| Ease of use | More customizability means it's great for the tech-savvy, but beginners will find it difficult | ⭐⭐⭐ |
| Performance | Decent speeds but overall average when compared to NordVPN or Surfshark | ⭐⭐⭐⭐ |
| Unblocking | The most number of servers in a VPN network unblocks just about everything except 10Play | ⭐⭐⭐⭐ |
| Security and privacy | Uses the latest safety features and has proven its no-logs policy in court, twice | ⭐⭐⭐⭐⭐ |
| Customer support | 24/7 friendly support with tons of helpful guides available | ⭐⭐⭐⭐ |
| Price | Very budget-friendly and fantastic value for the money | ⭐⭐⭐⭐⭐ |


How to choose a Fire Stick VPN
If you're looking for a VPN for Fire Stick, a dedicated Fire Stick VPN app is essential – while it's possible to 'sideload' software, this may invalidate your warrantee and, in truth, it's a pain to do. You're best off using a VPN that is natively supported.
Then, it's important to make sure that your chosen provider can unblock the streaming services you subscribe to. If you're a Brit abroad, make sure the VPN can unblock BBC iPlayer. Similarly, if you're a Netflix, Prime, or Disney+ subscriber, check that these platforms are supported.
Speed is another massively important consideration – after all, what's the point of a VPN that can unblock every streaming platform in the world if it's slower than a slug? We're constantly monitoring the performance of our top picks, and are confident that they're all more than capable of keeping up with HD streaming, torrenting, and other data-intensive tasks.
Just because you'll be using your VPN on your Fire Stick doesn't mean you should sacrifice privacy, though. Our top five are all safe and secure, and will provide comprehensive protection on any device you install them on – not just Fire Stick. We recommend sticking to VPNs with battle-tested 256-bit encryption and today's most reliable protocols (WireGuard and OpenVPN) to ensure your information doesn't fall into the hands of dodgy cybercriminals. A kill switch also comes in handy, as it'll prevent data leaks in the event that your VPN connection drops.
You'll also want a VPN with awesome customer service. Let's face it; things go wrong, things break, and we all need an occasional helping hand. A VPN with 24/7 live chat support, or email ticketing, can help you troubleshoot even the most technical queries.
Finally, consider the overall value of the VPN – are you going to get your money's worth? The industry's top dogs pack a lot into their plans; tons of security tools, great performance, apps for all your devices, and more. There are services out there to suit every price range, including some stellar budget-friendly providers.
How I test the best VPN services
When it comes to recommending a product that users will entrust with quite possibly every byte of their online life, I have to be absolutely sure that my choices are correct, and thoroughly tested.
Unlike some sites, we don't simply reel off a spec sheet and declare the provider with most impressive claims the winner. Instead, we have a dedicated team in-house that gets hands-on with all the providers listed (and more).
Every 6 months, after scouring the website for new claimed features or changes in policy, we sign up to a plan and install it on a range of devices. The Windows app sees the most rigorous testing, and it's here that we'll try to break the kill switch, ensure any leak protection is working correctly, and measure connection speeds.
The other apps, including the Mac VPN, iPhone VPN, and Android VPN also see comprehensive testing, and we'll check every available setting in every app to make sure it's functioning as promised by the provider.
As we use the apps, if anything appears to be behaving strangely we'll investigate that. We might dig into the source code, or view the contents of its RAM. This general usage stage is also how we make decisions on aesthetics and ease of use – although these are admittedly more subjective.
Then comes the streaming testing. We'll test each VPN with all the big streaming sites from a number of locations to ensure it's working as claimed. As Netflix is still hugely popular and somewhat troublesome when it comes to VPNs, we test the biggest providers every month to make sure my recommendations are still relevant.
Best Fire Stick VPN FAQ
Do all VPNs work on Fire Stick?
As a somewhat niche device, the Amazon Fire TV Stick doesn't have the widest range of VPN apps available, but each of the VPNs on our list – ExpressVPN, Surfshark, IPVanish, NordVPN and CyberGhost – have dedicated apps.
We'd recommend signing up for NordVPN to get the best price possible. You'll then be able to head directly to the Amazon Appstore to get the official VPN app, which will need no messing around in settings or time wasted with sideloading to get running.
The best thing about all five of these Amazon Fire TV Stick VPNs is that they make streaming content so easy – why make it harder for yourself?
Do you need a Fire Stick VPN?
If you want to access the widest selection of TV and film – yes, you do.
While content available in your home region may be enough for some, having a Fire Stick VPN is the only way to widen your options. You'll have access to pretty much everything, from Japan's Netflix anime to everything on BBC iPlayer.
Also, the true beauty of Amazon's Fire TV Stick is its portability. If you're on a business trip or a holiday, you'll have all your favourite content available wherever there's an HDMI port. But that might not be the case if you're overseas without a VPN – suddenly that binge-worthy show won't be available to watch.
With a VPN you can make it seem like you're back at home, and then you'll be able to watch exactly what you want.
Can you get a Fire Stick VPN free?
If you don't want to spend any money on unblocking overseas content you might be looking for a free VPN for Fire Stick. There are a few good free VPNs out there, but they all have their limits.
However, many free services fall at the first hurdle and can't actually access geo-blocked media. If it can, you'll almost certainly have a data cap to deal with.
In practice, a free VPN for Fire Stick isn't going to do the job – and when you consider you can get a service like Surfshark for less than $2.50 a month, it's worth your while paying a little extra and getting a whole lot in return.
What else can a Fire Stick VPN do?
While the monthly cost of your Fire Stick VPN might be worth it purely for the extra content you can access, all of the options on this list can be installed on a range of devices, too.
Install a VPN on your PC, and you can torrent and stream in safety, plus avoid network throttling and sidestep sneaky trackers and hackers.
On your mobile device, you can also connect to vulnerable public Wi-Fi networks without worry, as all your traffic will be encrypted and anonymous.