The best Mac VPNs – quick links
If you're a Mac user, a quality Mac VPN is an essential part of your online toolbox. From staying secure online to evading content blocks on Netflix and government censorship, the best VPNs of 2023 are remarkably versatile bits of software – but with so many to choose from, it can be tricky to make a decision.
However, not every VPN has an equally compelling package for Mac devices. In fact, many top providers have relatively weak macOS offerings. My team of experts and I at Tom's Guide have reviewed dozens of VPNs across multiple criteria, including speed, privacy, unblocking, coverage, and price, to bring you this list of the top 5 VPNs for Mac.
Here, I've pulled together the 5 best Mac VPNs on the market. To take your pick from the top 3, check out the blocks below, or to dive deeper into why these VPNs have made the cut, simply keep scrolling.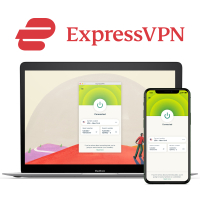 1. ExpressVPN – The very best Mac VPN
ExpressVPN is an excellent VPN for Mac and just about every other device as well. It's a delight for privacy-conscious users, offering class-leading privacy with an intuitive kill switch, auto-connect, and an independently audited no-logs policy.
It's great for streaming, and is perfect for beginners as well, who will benefit immensely from its rich library of helpful guides, friendly 24/7 support, and easy-to-use apps. Tom's Guide readers can now claim 30 days free on the 12-month plan, and you'll be covered by a 30-day money-back guarantee.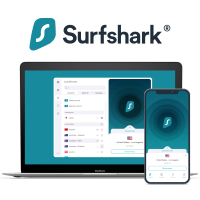 2. Surfshark – The best cheap Mac VPN
Surfshark offers an excellent mix of affordability and top-quality privacy protection. With super simple apps, unlimited connections and the option to add on antivirus as well, it offers unparalleled value for money.
With servers in more countries than rivals ExpressVPN and NordVPN, Surfshark establishes itself as a top choice for streaming global content. Mac users will benefit from a 7-day free trial in addition to the standard 30-day money-back guarantee.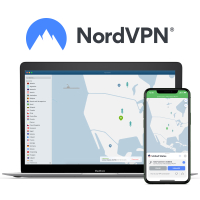 3. NordVPN – Mac VPN from the biggest name around
NordVPN is a top-rated Mac VPN excellent for privacy purists thanks to its comprehensive security suite, including extras like a built-in antivirus, ad & malware blockers, and password manager. All Nord apps are beginner-friendly, and there's no shortage of support, either.
With consistently fast speeds and a tons of servers that are perfect for unblocking global content, it's one of the best services when it comes to streaming. If you're not sure it's for you, there's a 30-day money-back guarantee, so you can try before you commit.
The best five Mac VPNs you can get today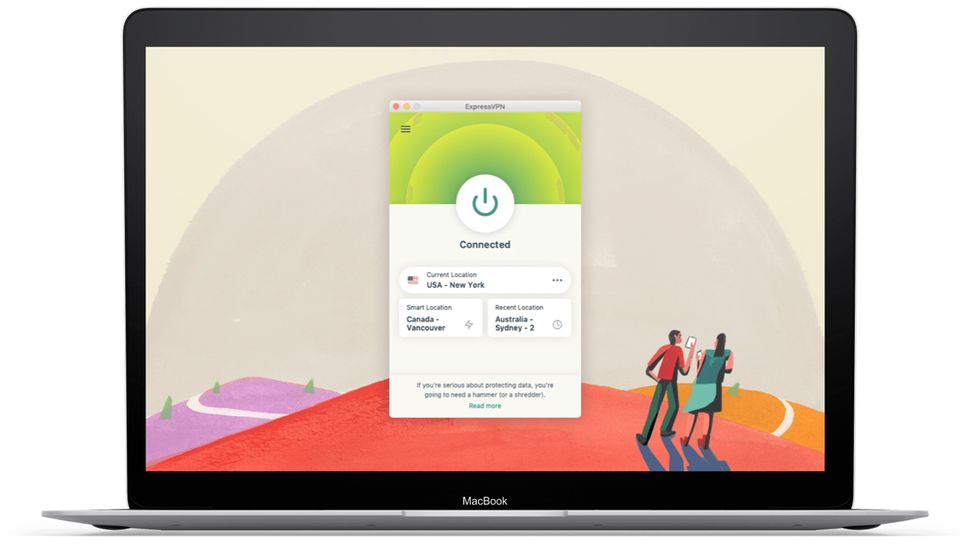 Subscribe if:
✔️ You want class-leading privacy and security: ExpressVPN provides the most comprehensive VPN protection out there with an independently audited no-logs policy, ad and malware blockers
✔️ You want a VPN you can set and forget: Thanks to Express's auto-connect feature, you have to connect to the VPN just once, and it'll ensure that you're always on a secure VPN server.
✔️ You want a VPN for gaming on your Mac: ExpressVPN protects you from DDoS attacks, keeps your data private, and reduces ping time between gaming servers by connecting you to servers close to the network host.
Avoid if:
❌ You want a cheap VPN: ExpressVPN isn't exactly a bargain, and rivals like Surfshark are ideal for you if you're on a budget.
❌ You want built-in antivirus: ExpressVPN misses out on being an all-in-one security solution due to the lack of an antivirus, something which NordVPN has.
Bottom line: ⭐⭐⭐⭐⭐
ExpressVPN is our #1 VPN overall and it delivers an absolutely seamless experience on Mac as well. With class-leading privacy, excellent unblocking capabilities, wide coverage, and beginner-friendly apps, ExpressVPN should be your first choice as a Mac VPN.
In my hands-on ExpressVPN review, it came out on top as my favorite VPN overall, and my decision is no different when it comes to awarding the top VPN for Mac. With powerful encryption, a rock-solid kill switch and an auto-connect feature, you can rest assured that your browsing history or real location will never be left vulnerable.
Both ExpressVPN's Windows and Mac apps are very similar in how they look and function. However, the Mac version doesn't have split tunneling. On the bright side, it provides the Threat Manager and the malware and tracking blocker, both of which are offerings omitted from its Windows app. It's also the best iPhone VPN on the market, so if you're an Apple addict, it's well worth considering.
The Threat Manager is a unique ExpressVPN feature that blocks apps and websites on your Mac from tracking your activity, let alone relaying it to third parties. A strict no-logs policy and class-leading encryption with secure DNS and P2P support on all servers make ExpressVPN one of the most secure VPNs on the market right now.
For even more protection, ExpressVPN employs TrustedServer technology that includes RAM-only servers and the entire software stack being reinstalled on every server at boot. ExpressVPN servers do not store any of your data, and once your session comes to an end, there's virtually no record of it whatsoever.
ExpressVPN is also killer when it comes to streaming. It's able to unblock a wide range of global Netflix libraries, as well as BBC iPlayer outside the UK, Amazon Prime Video, YouTube, and tons more.
In my recent round of testing, ExpressVPN reached a maximum download speed of 560 Mbps. Now, you really only need a 25 Mbps connection to stream your favorite content in 4K Ultra HD, so Express does more than just a decent job here. That said, it can't quite match the likes of Surfshark and NordVPN when it comes to sheer speed.
You can now log in with the same ExpressVPN account on 8 devices simultaneously. This number was previously 5, so the jump is commendable, but rivals like Surfshark and PIA come with unlimited simultaneous connections, and at a lower price point.
Overall, ExpressVPN is an ideal pick for average-sized families and individuals, and while on the pricier side, it's a delight for privacy purists and is the best Mac VPN money can buy. Plus, it's beginner-friendly with a simple interface and 24/7 responsive customer support available for any trouble you may run into. There's a 30-day money-back guarantee, so try it out and see if it's your cup of tea.
Swipe to scroll horizontally
ExpressVPN test results

| Feature | Comments | Rating |
| --- | --- | --- |
| Design | An intuitive and beginner-friendly design that's pleasing to the eye | ⭐⭐⭐⭐⭐ |
| Ease of use | One of the most beginner-friendly VPNs | ⭐⭐⭐⭐⭐ |
| Performance | Speeds are excellent, but there are faster VPNs out there | ⭐⭐⭐⭐ |
| Unblocking | Excellent across the board, with only a couple of niche Netflix libraries unavailable | ⭐⭐⭐⭐ |
| Security and privacy | Quite frankly unbeatable when it comes to personal protection | ⭐⭐⭐⭐⭐ |
| Customer support | Fast and knowledgeable live chat agents, with tons of useful guides | ⭐⭐⭐⭐⭐ |
| Price | Pretty expensive when compared to the competition | ⭐⭐⭐ |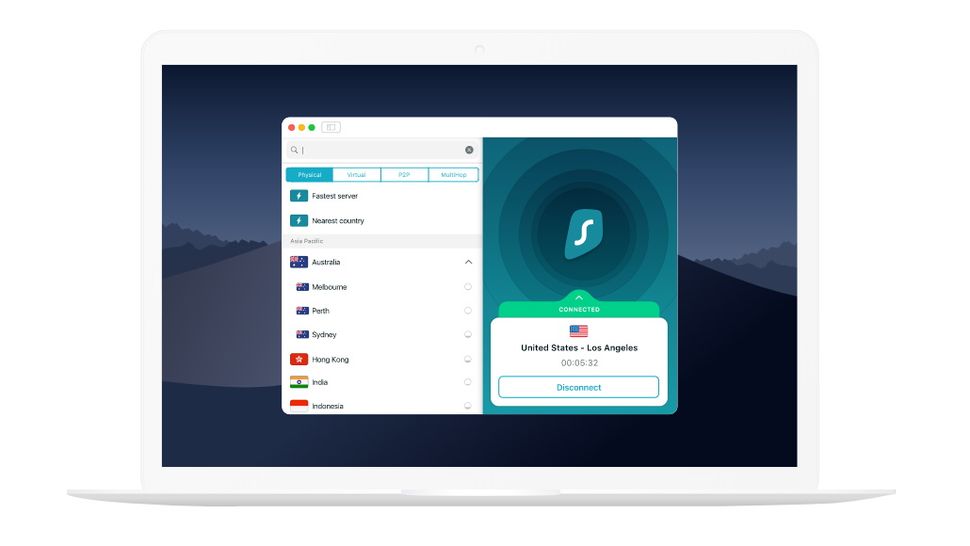 Subscribe if:
✔️ You want unlimited simultaneous connections: You can cover any number of devices with just one Surfshark subscription, including your family members and friends and then some.
✔️ You want no compromises on speed: Surfshark is as fast or faster than all its rivals, topping out at an outstanding 950Mbps in my testing.
✔️ You want to stream on your Mac: Surfshark comes with commendable unblocking capabilities, and with servers in over 100 countries, you'll have access to more libraries than you'll ever need.
Avoid if:
❌ You only want to torrent: Surfshark supports torrenting on its service, but if that's your major use case, PIA or ExpressVPN is better suited for you.
❌ You're a Windows user: If you also happen to have a device running Windows, I found a minor issue with the kill switch. This doesn't affect Macs, however.
Bottom line: ⭐⭐⭐⭐½
Surfshark provides exceptional value for money, with unlimited simultaneous connections, industry-leading speeds, and well-rounded security measures. It's very well suited for those who want to access global Netflix libraries and other streaming sites. For the price, you can't go wrong.
Surfshark is an excellent cheap VPN that stands tall as a capable Mac VPN thanks to its recent upgrades to be Apple M1 compatible. And as always, Surfshark proved itself to be the fastest VPN I've tested, maxing out at an impressive 950 Mbps.
With full support for WireGuard, OpenVPN, and IKEv2, industry-standard AES-256 encryption, and a few extra features like split tunneling and Double Hop, along with Clean Web 2.0 ad and malware blocking, it's a complete package. The simple, friendly Mac interface also makes these features easy to use, and just like ExpressVPN, it's a great option for first-timers.
However, the app window isn't resizable, nor is the kill switch status shown on the home screen, both of which are a little annoying, especially when you consider that it's not the case on Surfshark's Windows app. But the Mac app shines through with its auto-connect functionality – something the Windows app doesn't have. You can rest assured that you'll be connected to a secure Surfshark server at all times.
The latest offering by Surfshark is its Incogni service, where it requests data brokers, such as those dealing in marketing data, recruitment data, people search sites, and more, to delete any data they have on you. All you have to do is fill out a form and give Incogni permission to reach out to data brokers on your behalf. This shows a real commitment to user privacy – although you will have to sign up separately.
Surfshark sets itself apart from its competition with its unlimited simultaneous connections, making it an ideal pick for those that want to cover all the devices in their family plus share the same VPN subscription with their friends and coworkers.
On the streaming front, the service is at par with industry leaders like NordVPN and ExpressVPN, unblocking everything I threw at it, from UK US Netflix libraries and BBC iPlayer to the more obscure platforms like 10Play.
All in all, Surfshark offers excellent encryption with the fastest speeds and a smooth and uninterrupted streaming experience – and at less than $2.50 a month, it's an absolute bargain as well.
Swipe to scroll horizontally
Surfshark test results

| Feature | Comments | Rating |
| --- | --- | --- |
| Design | An intuitive and beginner-friendly design that's pleasing to the eye | ⭐⭐⭐⭐⭐ |
| Ease of use | One of the most beginner-friendly VPNs, and even complete rookies can easily navigate their way around the apps | ⭐⭐⭐⭐⭐ |
| Performance | The fastest provider that I've tested | ⭐⭐⭐⭐⭐ |
| Unblocking | Effortless unblocking of just about every platform there is | ⭐⭐⭐⭐ |
| Security and privacy | Excellent basics, although the kill switch on Windows lets it down a little | ⭐⭐⭐⭐ |
| Customer support | A little difficult to navigate but the 24/7 professional support is pretty reliable | ⭐⭐⭐⭐ |
| Price | Great value | ⭐⭐⭐⭐⭐ |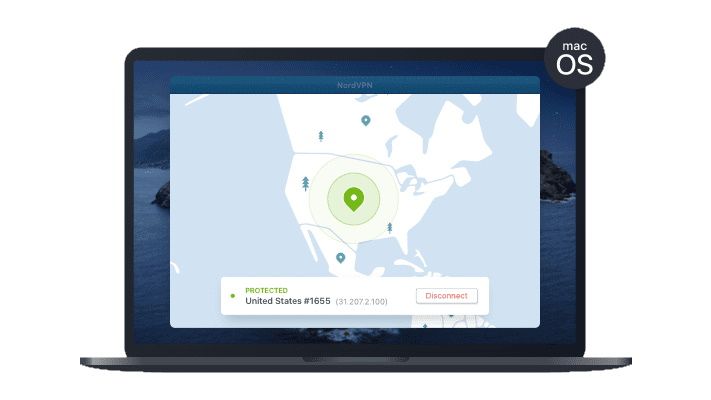 Subscribe if:
✔️ You want to stream Netflix on your Mac: NordVPN unblocked pretty much everything I threw at it in my testing, from popular locations like US and UK to even some hard-to-crack Netflix libraries like Japan.
✔️ You want an all-in-one VPN: NordVPN goes above and beyond to provide you with a 360-degree security solution with great speeds, privacy, wide coverage, and 24/7 friendly support.
✔️ You want a VPN with built-in antivirus: Nord stamps its authority as a comprehensive security package thanks to a native antivirus solution.
Avoid if:
❌ You want to cover a lot of devices at the same time: with just 6 simultaneous connections, NordVPN doesn't match up to the likes of Surfshark that come with unlimited simultaneous connections.
❌ You want the best interface: The map-style interface isn't hugely intuitive. Those looking for simplicity will be better off with ExpressVPN or Surfshark.
❌ You want global access: although NordVPN has over 5,000 servers, it doesn't match the competition in terms of sheer range. Both ExpressVPN and Surfshark are present in a lot more countries than Nord.
Bottom line: ⭐⭐⭐⭐⭐
NordVPN is a popular choice for privacy purists that want their VPN to double up as a rock-solid security tool as well. With built-in antivirus, unblocking that's second to none, consistent speeds, and a reasonable price, NordVPN is a complete package.
As quite possibly the best-known VPN on the market, it's no surprise to see NordVPN crop up as one of the best Mac VPNs.
In my hands-on NordVPN review, I found that it offers all the basics, like powerful encryption and multiple protocols, but it also delivers a few features that aren't available with rivals ExpressVPN and Surfshark. The unique 'Onion over VPN' setting routes you through the Tor network, which sacrifices speed for unrivaled privacy.
You'll also get two kill switches and a nifty Double VPN feature. The Double VPN encrypts your data twice by routing your Internet traffic through two VPN servers instead of one, as is the standard.
The unique Meshnet feature works like a LAN network, allowing you to securely connect up to 60 devices directly. This eliminates the need to ever send files to the server cloud, making gaming or collaborating with your buddies and file sharing more secure. This, coupled with an independently audited no-logs policy and in-built antivirus, makes NordVPN a complete security suite adept on all counts.
On its Mac app, NordVPN has a Presets feature that allows you to combine a set of VPN settings and a server location to operate the VPN in the best possible manner as per your use case.
For example, you can have a browsing preset that maximizes security while browsing, with ad and malware blocking. On other occasions, you can prioritize download speeds and then have a different preset to go along with those settings – lots to play around with and is much welcome.
As the best Netflix VPN, NordVPN gives you unrestricted access to every Netflix library in the world, including niche locations like Japan. Not just that, it runs smoothly with all other popular streaming sites as well, including Disney Plus, Amazon Prime Video, and BBC iPlayer.
NordVPN's 6 simultaneous connections and servers in 60 countries mean that it's off the mark compared to Surfshark and ExpressVPN – the former offers unlimited simultaneous connections and the latter has servers in as many as 94 countries. Overall though, NordVPN does offer more in terms of extra features, so may well offer more value to you.
Swipe to scroll horizontally
NordVPN test results

| Feature | Comments | Rating |
| --- | --- | --- |
| Design | A fun design but it could have been more clutter-free | ⭐⭐⭐⭐ |
| Ease of use | Easy-to-use apps across the board but the map-like interface puts off the simplicity | ⭐⭐⭐⭐ |
| Performance | Very rapid and consistent, and one of the fastest | ⭐⭐⭐⭐⭐ |
| Unblocking | Bypasses geo-restrictions of every platform no matter where you are | ⭐⭐⭐⭐⭐ |
| Security and privacy | A complete package with a verified no-logs policy, reliable encryption, and a built-in antivirus | ⭐⭐⭐⭐⭐ |
| Customer support | 24/7 expert assistance with no shortage of help resources | ⭐⭐⭐⭐⭐ |
| Price | Reasonably priced but cheaper options are available | ⭐⭐⭐⭐ |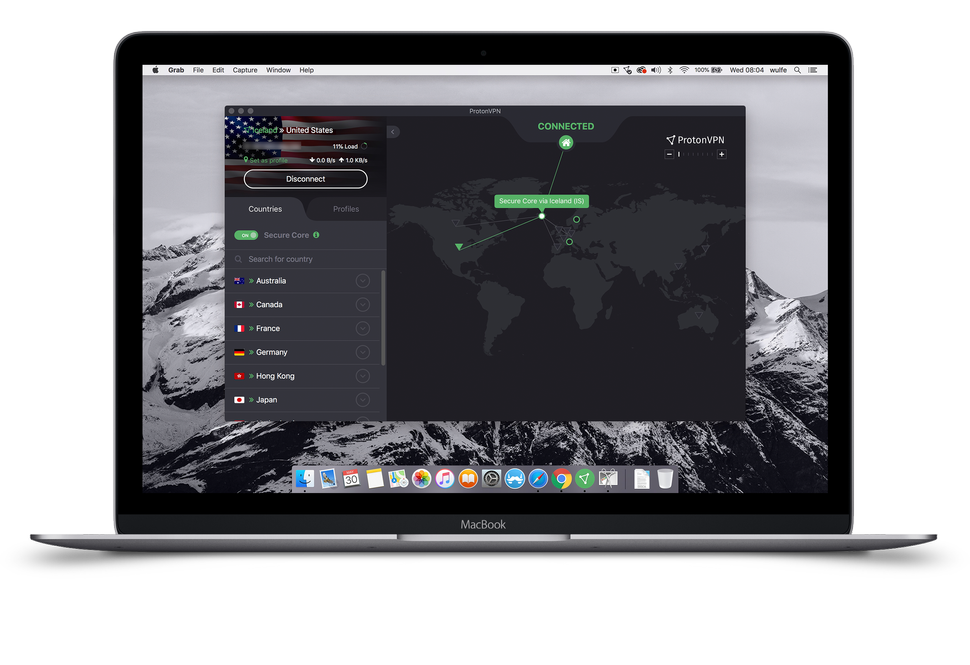 Subscribe if:
✔️ You want a free Mac VPN: Proton VPN has a very capable free plan for regular usage that comes with access to 100 servers in 3 countries, unlimited data, zero ads, and customer support.
✔️ You want a decent number of simultaneous connections: Proton VPN allows 10 simultaneous connections, which should be enough for most users.
✔️ You want a VPN you can trust with your life: Proton VPN hides nothing, and you can verify and audit every claim of this Swiss provider thanks to the open-source platform.
Avoid if:
❌ You want a lot of servers: Proton VPN's 2,900+ servers, although decent, are behind competitors like NordVPN.
❌ You're on a tight budget: even after its recent price cuts, Proton VPN isn't as economical as PIA or Surfshark.
❌ You want access to Japanese Netflix: If your watchlist is majorly the Japanese Netflix library, you're better off with NordVPN or ExpressVPN.
Bottom line: ⭐⭐⭐⭐½
Proton VPN boasts excellent privacy features, and aims to offer a more security focused experience than other services. That doesn't mean it's all work and no play, though – it's great for streaming and torrenting too. However, its high price may put some users off.
Well known as a very private VPN, Proton VPN delivers excellent protection for its users across the board. Fully audited apps, an excellent no-logging policy and full AES-256 encryption alongside more unusual features like Tor over VPN and its rock-solid Secure Core servers make it a good choice for anyone looking for a properly secure Mac VPN.
It doesn't sacrifice any usability for that though, and it's also a very powerful streaming VPN. It unblocks all popular Netflix libraries, including some hard-to-crack countries like Japan, and tons of other streaming sites too.
Unlike its rivals, Proton VPN doesn't hold back on its Mac version and the only thing it misses out on here is split tunneling (available on the Windows app), but it makes up for that by providing support for an extra protocol – IKEv2, besides the usual WireGuard and OpenVPN.
In my ProtonVPN review, it impressed with its proprietary VPN accelerator technology that claims to amp up your speeds by up to 400%. However, when tested first hand, I didn't notice much difference in speed when compared to the standard connection, but nevertheless, it's a nifty feature to have. As for speed, ProtonVPN is sufficiently quick but not as fast as some of the other providers, like Surfshark or NordVPN.
A unique ad blocker that goes by the name of NetShield protects your Mac from malware found in images, scripts, and other resources on the world wide web. That said, this feature is only available to users of the paid plans. If you're on the free plan, the standard no-ads policy of ProtonVPN will have to make do.
ProtonVPN is also a top choice for Mac users looking for a free VPN – you get 100+ server options in 3 countries with unlimited bandwidth and customer support. However, note that ProtonVPN's free plan does not come with unblocking capabilities.
Overall, a Swiss-based provider doesn't leave much scope for skepticism in terms of security, but Proton's 10 simultaneous connections and moderately premium pricing make it a bittersweet choice – cheaper than ExpressVPN but certainly not as welcoming as Surfshark.
Swipe to scroll horizontally
Proton VPN test results

| Feature | Comments | Rating |
| --- | --- | --- |
| Design | A dynamic design, and the dark mode takes the spotlight | ⭐⭐⭐⭐ |
| Ease of use | The mobile interface is very user-friendly but the desktop version needs some getting used to | ⭐⭐⭐⭐ |
| Performance | Not as fast as Surfshark or NordVPN but gets the job done | ⭐⭐⭐⭐ |
| Unblocking | Except for the free version, the unblocking capabilities are on par with some of the best | ⭐⭐⭐⭐ |
| Security and privacy | Reliable security with Swiss privacy laws and an open-source platform | ⭐⭐⭐⭐⭐ |
| Customer support | Decent article, but live chat is only 9-5, and the articles can be tricky to navigate | ⭐⭐⭐⭐ |
| Price | The free plan is one of the most capable, but the paid plans are a touch expensive | ⭐⭐⭐ |
Subscribe if:
✔️ You want a fast provider: topping out at 950Mbps, TorGuard is right up there with Surfshark as the fastest provider in my testing.
✔️ You want Asia-specific servers: TorGuard has "Asia-Optimized" servers dedicated to providing unrivaled protection and streaming support in countries like China.
✔️ You want a customizable VPN: You can set up and customize your TorGuard connection any way you want, right up to the last detail.
Avoid if:
❌ You're looking for a bargain: TorGuard isn't the best choice if you're on a budget, whereas services like Surfshark and PIA ask for very little and deliver loads.
❌ You want a longer money-back guarantee: while almost every other provider offers a 30-day money-back guarantee at the very least, TorGuard offers an underwhelming 7 days to try the service risk-free.
❌ You want a VPN for streaming: TorGuard's standard plan doesn't hit the mark when it comes to unblocking, and you'll have to purchase an expensive add-on for adequate streaming support.
Bottom line: ⭐⭐⭐½
TorGuard is a frontrunner in terms of speed and is neck-and-neck with Surfshark as our fastest provider. While a superb choice for anonymity and privacy in difficult countries like China, TorGuard falls short when it comes to streaming, reach, and affordability and provides only a 7-day money-back guarantee.
TorGuard isn't a regular on my lists, but its impressive performance for Mac puts it close to some of the bigger names in the industry. Unlike much of the competition, in my TorGuard review, I found that the German provider offers almost all of the functionality of its Windows VPN app on Mac as well.
The Mac app is a delight for technical experts as the configuration provided is better than most Mac apps. However, beginners may find it difficult to use since many options in the settings do not come with any explanation as to how and why would you want to turn it on or off. But as far as basic usage is concerned, it's smooth sailing.
With speeds of up to 950Mbps, it was the joint-fastest out of all the providers we tested, right beside Surfshark. And, while it's not the very best for streaming, it's able to unblock US Netflix and BBC iPlayer from around the world – not Disney+ or Prime Video, though. For a clean sweep of streaming providers, consider ExpressVPN or NordVPN.
However, it's not that TorGuard doesn't come with unblocking abilities, but for that, you will have to purchase a separate add-on dedicated to streaming. Now, given that TorGuard is already among the more expensive options on my list today, the added purchase is definitely a little galling.
On the privacy front, I've had no complaints with TorGuard, as its Stealth VPN servers do a good job masking your real IP address and presenting your VPN traffic as regular internet traffic to safeguard you from trackers and ISPs. This comes in extremely handy in privacy-unfriendly countries like China, for which TorGuard has dedicated servers under the "Asia Optimized" heading on its app.
While the 3,000+ servers are decent enough, they are not as widespread (present in only 55 locations) as some of the top providers like ExpressVPN and Surfshark, both of which are present in over 140 locations.
Concluding, TorGuard has specific use cases, such as China unblocking and a feature-loaded Mac app, so if that's you, it's a great pick. But there are some definite downsides of the service, starting from its premium pricing to its underwhelming streaming performance on the standard pack. It's worth a try, but note that you'll only have a 7-day money-back guarantee if it's not for you.
Head over to the TorGuard website to sign up.

Swipe to scroll horizontally
TorGuard test results

| Feature | Comments | Rating |
| --- | --- | --- |
| Design | A bit chaotic and overwhelming but it's still very functional | ⭐⭐⭐ |
| Ease of use | Lots of customization options make it a delight for the tech-savvy but beginners may have a hard time navigating it | ⭐⭐⭐ |
| Performance | On par with Surfshark as the fastest provider in my testing | ⭐⭐⭐⭐⭐ |
| Unblocking | Access to Netflix and BBC iPlayer on the standard plan, but you'll have to purchase a separate add-on for more unblocking | ⭐⭐⭐ |
| Security and privacy | Quite a solid security suite with Stealth VPN at its core | ⭐⭐⭐⭐ |
| Customer support | Tons of helpful guides along with live chat and email support are available | ⭐⭐⭐⭐⭐ |
| Price | Pretty pricey considering the competition | ⭐⭐⭐ |
Update notes
In my latest edits, I've added more depth to the provider reviews, making them more well-rounded in connection to the topic at hand. Also, they're now supported with boxes next to them that aim to highlight their positives and negatives, facilitating quick and effective comparison across the board.
You'll also notice a new table below every review that contains one-line commentaries on various aspects of the service, giving you a quick round-up of the VPN.
Lastly, I've cross-checked and updated all facts and figures from before such that they represent only the most up-to-date information.
How to choose a Mac VPN
When making your choice, privacy should always come first – even if you're only planning on streaming overseas Netflix. There are many great services that have been audited and offer zero-logging policies, so there's no need to make sacrifices in this area.
Then, consider what you'll be using your Mac VPN for. Do you torrent a lot? Make sure your chosen provider allows P2P on a good range of servers. Love TV? Ensure that your VPN has a flawless unblocking record. Good speeds are also a priority, but recent advances in VPN protocol tech means almost all VPNs are capable of delivering speeds far faster than the average domestic internet line.
Ticking all those boxes, along with well-designed apps and a stellar support service is ExpressVPN, our top VPN for Mac. In our hands-on testing it covered all the bases, it's super simple to use, and works great on just about any device you own – especially Macs. However, there are a few rivals also worth considering, so read on to find to discover our top five Mac VPNs.
Mac VPN FAQs
What is the best Mac VPN?
From our testing, we rate ExpressVPN the highest when it comes to VPNs for Mac. However, if you're looking to save some money, Surfshark offers a comparable service for a considerably cheaper price – and NordVPN is a middle ground between the two.
All these providers offer 256-AES encryption, and are independently audited, meaning you can trust them to anonymise your connections effectively, whatever you're browsing. Plus, they're some of the best services for unblocking streaming sites, too.
Do Macs need VPNs?
Widely regarded as a safer option than Windows PCs, it's true that Mac users can quite easily get away without antivirus software. However, a Mac VPN covers your data once it's left your computer – and there's absolutely nothing any PC can do, Windows or Mac, once your data has entered the ether of the internet on an unsecured connection.
A VPN provides you with a safe, secure network to access the internet on wherever you are – whether you want to torrent safely at home or work on public Wi-Fi when you're out and about.
Macs are great at stopping malicious software getting into your computer, but they can't do anything once your data has left. A VPN is the only way to do that.
Can you get a free Mac VPN?
There are a number of free VPN services that can get you by in a pinch – and thankfully all of them work on Mac. However, there are some big sacrifices you'll need to make.
If you're not careful, you could risk having your data compromised – so make sure to make your choice from our recommendations.
You'll also find restrictions like server locations, connection speed, and data caps on many providers. Our top pick is Proton VPN Free, but we'd still recommend making the most of a paid provider's 30-day money-back guarantee over using a free service.
Does my Mac have a VPN built in?
Short answer – no.
All Macs have the functionality to support VPN usage, but Apple doesn't provide it's own VPN software. Therefore, if you want real privacy, you'll have to use a third-party service.
The good news is there's a huge amount to choose from, and we think the five on this page are the absolute cream of the crop.
How do I get a Mac VPN?
Getting a Mac VPN is as simple – if not simpler – than on a Windows device. Firstly it's a good idea to sign up to a VPN plan, and then you'll have two options.
On the one hand, you can download the VPN software directly from the VPN provider's website. You'll end up with a .DMG file, which you can then install. In the process you'll likely have to give the software permissions.
On the other, many VPNs have apps available in the Apple App Store. Here, you can install the app, accept the same permissions and you're away. In either case, after that stage you'll need to input your login details and get covered.
Is a Mac VPN legal?
Having a Mac VPN is 100% legal – fact – but using a VPN doesn't make illegal acts acceptable in the eyes of the law. Many people have associated VPN usage with criminal activity, but that stigma is fading due to the services becoming more mainstream and their legal uses becoming better known.
However, the anonymity a VPN provides is attractive to those breaking the law. All we can say is that we do not condone any unlawful usage of VPNs, and encourage our readers to make the most of what they can provide within the confines of the law.
Are Mac VPNs different to other VPNs?
In essence, not really. While macOS is different to Windows, iOS, Linux, and Android, for the user there's very little difference in how a VPN will behave – much like Microsoft Word or Photoshop.
One thing to note, however, is that some VPNs may vary very slightly depending on where you download them from. For example, in our testing we discovered that NordVPN's kill switch is always on and not a user option in the version downloaded from the App Store, while the user has control over it in the .DMG version downloaded from the site.
This sort of thing is easily solved by using live chat, and further indicates how valuable a good support system like ExpressVPN's is.